Need a little inspiration from some people who seemed larger than life? We've gathered the best movies based on true stories on Netflix. Whether you're seeking thrills, inspiration, or a tug at your heartstrings, you'll find it here.
These are the 25 best true story movies on Netflix.
---
Best crime movies based on true stories on Netflix
1) War Dogs
War Dogs is a pornographically vulgar and morally reprehensible "true crime" thriller that stretches good taste and it's historical accuracy. That's as much a compliment as it is a warning.
Learn about two high school friends, David Packouz (Miles Teller) and Efraim Diveroli (Jonah Hill), that started an arms company. With money comes cocaine, shady deals, and possibly the threat of death.
Hill and Teller are hilarious, if you don't think too much about how horrifying it is some of this actually happened. While the filmmakers exaggerate some, the worst details are often the real story. – John-Michael Bond
---
2) Spotlight
Spotlight is a drama of the old-school model, bringing into comparison gems such as All the President's Men. It follows the Boston Globe's Spotlight team as it exposes the numerous cases of child abuse and molestation by clergymen covered up by the Catholic church in Boston.
The Boston Globe went on to win a Pulitzer Prize for its efforts. The scandal ran so deep that the Archbishop of Boston was forced to step down. If you care about journalism, it's a must-watch. —Clara Wang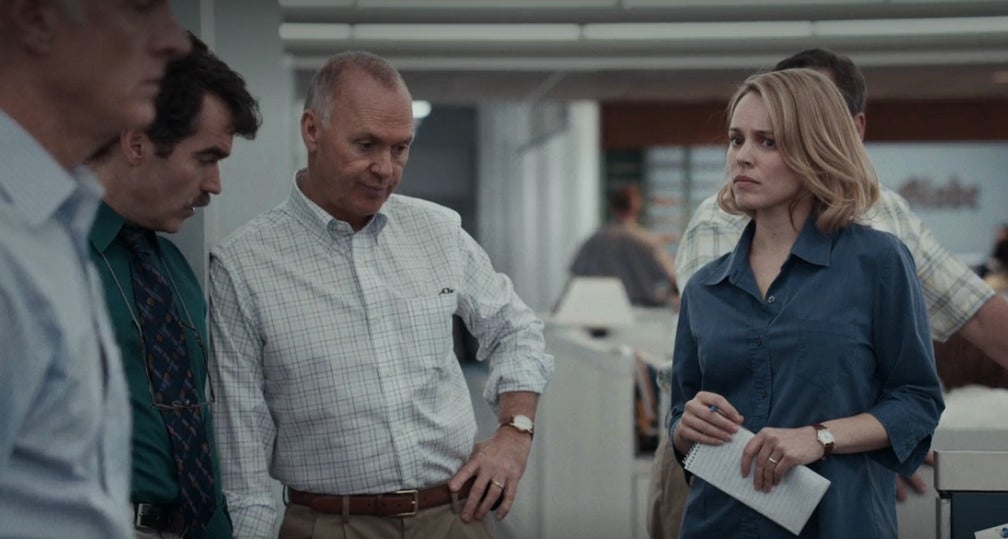 ---
3) The Bling Ring
With The Bling Ring, Sofia Coppola takes a story marked by its excess and turns it into something funny, thrilling, and poignant. Based on a Vanity Fair article, the film follows a group of seemingly well off high school students who break into celebrity homes.
Underneath the excess and wealth on display, the characters display a great deal of uncertainty. The Bling Ring is a deceptive movie. It's a lot of fun in the moment; you'll be surprised at how much you'll have to think about when it's over. —Eddie Strait
---
4) 22 July
Director Paul Greengrass (United 93, Captain Phillips) tackles yet another real life tragedy. On July 22, 2011, Anders Behring Breivik carried out a terrorist attack in Norway that left 77 people dead and injured over 300 others.
The film covers the two-pronged attack, as well as the aftermath, and Breivik's trial. It's a tough film to watch because the trauma is so recent.
Yet Greengrass's respectful approach keeps the film from being maudlin. If you enjoy Greengrass's other work, 22 July is on par with those works. —E.S.
---
5) The Highwaymen
The Highwaymen takes viewers on a captivating journey through the untold story of the Texas Rangers who took down Bonnie and Clyde.
The Netflix-produced film does the seemingly impossible. It turns two well-known figures who usually steal the show into mysterious characters whom viewers rarely get to see or hear.
Netflix went so far as to shoot at the exact location where Bonnie and Clyde were gunned down. The cinematically beautiful and surprisingly funny film also boasts a star-studded cast with supreme acting chops.
It includes Kevin Costner as Frank Hamer, Woody Harrelson as Maney Gault, Kim Dickens as Gladys Hamer, and Kathy Bates as Governor Ma Ferguson. —Eilish O'Sullivan
---
6) The Laundromat
Steven Soderbergh doesn't get enough credit as a political filmmaker. In The Laundromat, Soderbergh turns his attention to the Panama Papers. It stars Meryl Streep as a widow who gets caught up in the Mossack Fonseca scandal after the death of her husband.
The Laundromat is a bit like The Big Short Jr. Streep's Ellen Martin goes deeper to find some order behind the chaos of her recent tragedy. Mossack and Fonseca make it abundantly clear that for people like her, there is no order to be found.
The movie's central point is that despite what the Bible tells us, the meek often do not inherit the earth. Capitalist systems are designed to reward the ruthless. —C.O.
---
7) The Irishman
It's tempting to compare The Irishman to Scorsese's other mob movies, Goodfellas and Casino. Both star De Niro and Pesci. There's some other crossover in the genre and cast.
The film is aided by a voiceover from De Niro's Frank Sheeran, the titular Irishman, similar to how Henry Hill's voiceover leads us through Goodfellas.
But while Goodfellas gives us a classic rise-and-fall story, The Irishman is a much slower build. It doesn't fit into a simplistic narrative. Its slowness comes not just because of its run time, which does feel a tad long at times.
It picks back up through a mix of action, suspense, and three veteran actors at the top of their game. —Michelle Jaworski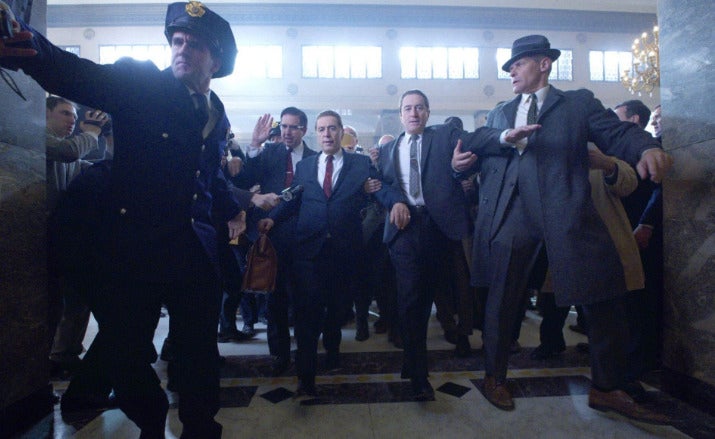 ---
READ MORE:
---
Best inspirational movies based on true stories on Netflix
8) The Theory of Everything
Eddie Redmayne and Felicity Jones star in this award winning movie about Stephen Hawking and his wife Jane Wilde. The film tracks their relationship from their college days through the ups and downs of their marriage. The Theory of Everything is a by-the-books biopic, but it's well made and hits all the beats it needs to.
If you're a fan of Hawking's, or even if you're a neophyte, there is something to enjoy, and the performances by Redmayne (which earned him an Oscar) and Jones elevate this one above the standard biopic fare. —E.S.
---
9) The Ip Man Series
Donnie Yen (who audiences will recognize as the blind warrior Chirrut Imwe in Rogue One) stars in this quadrilogy of biographical martial arts films as real-life Wing Chun master Ip Man, who eventually became Bruce Lee's teacher.
The first film focuses on events that occurred during the Sino-Japanese War, while the second film follows Ip after he opened a Wing Chun school in Hong Kong, and the third features a young Bruce Lee (played by Danny Chan) going to Ip's Wing Chun school to learn martial arts.
While the fights are excellently choreographed and executed, the emotional story brings the trilogy home. —Michelle Jaworski
---
10) The Most Hated Woman in America
Madalyn Murray O'Hair was one of the world's most controversial atheists. This new film from Tommy O'Haver and Irene Turner looks at her mysterious disappearance and death. Melissa Leo plays O'Hair as a bulldog who fought for religious freedom, but her life had some dark pockets too. —A.S.
---
11) Roxanne Roxanne
The dutiful biopic Roxanne Roxanne tells the tale of Lolita Shante Gooden. She's better known to the hip-hop world as Roxanne Shante, rap's first female superstar. The project, serviceable as a straightforward film, suffers from a lack of depth. It attempts to cover as many real-life events as possible.
However, the accurate time-period placing, expert editing, and dazzling performances of Chante Adman, Nia Long, and Mahershala Ali cover most of the film's tangles. —Kahron Spearman
---
12) Come Sunday
Evangelical biopic Come Sunday chronicles the fallout of Bishop Carlton Pearson when he is dubbed as a heretic for preaching the gospel of inclusion—the idea that no one will go to Hell because Jesus died for everyone's sins.
Director Joshua Marston does a successful job of making viewers feel like they're watching events unfold in real life, but his insistence on presenting both sides of the conflict without bias hinders the movie from ever fully delving into any true emotion or character development.
Based on an episode of NPR's This American Life, Come Sunday lacks compelling storytelling and nuance. But it successfully shines a light on the shortcomings of a modern-day Christianity that lacks empathy. —T.C.
---
13) The Boy Who Harnessed the Wind
There's never a question of how The Boy Who Harnessed the Wind will end, but that doesn't deter from the moment of triumph it delivers.
The film adaptation of William Kamkwamba and Bryan Mealer's book takes its time to reach its conclusion. Yet, it offers a nuanced and earnest portrayal of a young boy's push to empower his famine-stricken village. —Michelle Jaworski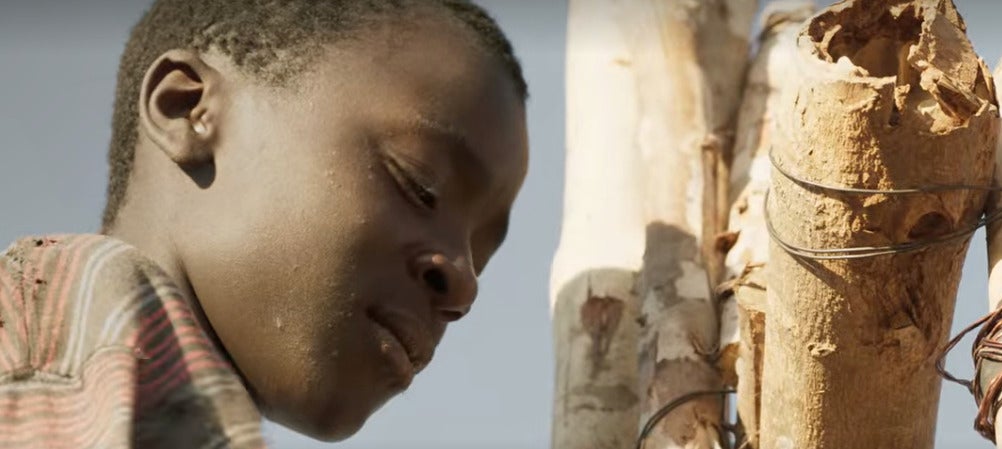 ---
READ MORE:
---
Best slice of life movies based on true stories on Netflix
14) Roma
Inspired by his childhood in 1970s Mexico City, Roma is the latest film from visionary writer/director Alfonso Cuarón (Gravity; Children of Men). It's a moving autobiographical drama about a young woman who works as a housemaid for a wealthy Mexican family, based on Cuarón's beloved childhood nanny.
It's undoubtedly one of the greatest movies of 2018, destined to live on as a highlight of Cuarón's career. —Gavia Baker-Whitelaw
---
15) Into the Wild
In any normal life Christopher McCandless' would have been a star. Graduating at the top of his class at Emory Universally, McCandless was set. Instead he traveled.
Into the Wild is the powerful story of McCandless's inspiring and sad history. This was Emile Hirsch's breakout role, bringing humanity to even the strangest parts of McCandless's story. – JMB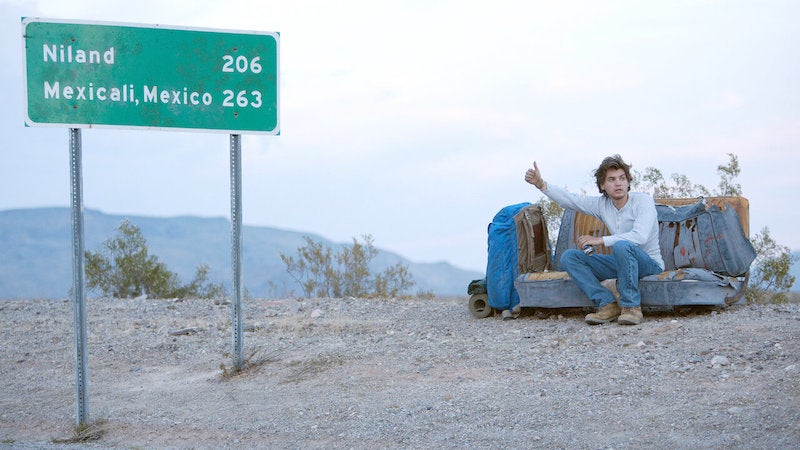 ---
16) Other People
Based on Saturday Night Live writer Chris Kelly's real-life experiences, Other People tells the story of struggling comedy writer, David (Jesse Plemons). He moves back home to Sacramento to take care of his dying mother, Joanne (Molly Shannon).
His father, Norman (Bradley Whitford), who refuses to accept David's sexuality, even 10 years after he came out.
The lead performances are all great. The film also features strong supporting turns from familiar character actors and comedy mainstays, including June Squibb, Matt Walsh, and Maude Apatow.
It alternates between moments designed to make you laugh and make you cry, and it's not short on either. —C.O.
---
17) To the Bone 
It may be hard to convince yourself to sit down for a harrowing story about a young woman's struggle with anorexia. Despite To the Bone's grim subject matter, Marti Noxon's script has enough humor to act as a release valve.
The performances from lead actress Lily Collins to supporting players Alex Sharp, Keanu Reeves, Retta, and Lily Tomlin are great. The true story, based on Noxon's past experiences, comes through in her intimate and empathetic approach to the film. —E.S.
---
18) A Futile and Stupid Gesture
A Futile and Stupid Gesture, Netflix's feature film adaptation of Josh Karp's 2006 book of the same name, is an exploration of the creation of humor mag National Lampoon and its odd-couple co-founders, Henry Beard (Domhnall Gleeson) and Doug Kenney (Will Forte).
It's removed enough from its 1970s origins to offer new insight into its generational influence—and it also recontextualizes satire in an era littered with "fake news." —A.S.
---
19) Dolemite is My Name
Eddie Murphy's best work in years never got a wide release in theaters, which is a travesty. In the 1970s Rudy Ray Moore's Dolemite became an underground sensation.
Telling tales of kung fu gangster action from a Black perspective, Moore became an underground cinema star. Blending sharp comedy with an occasionally thoughtful biopic, Dolemite is my Name is a new classic. – JMB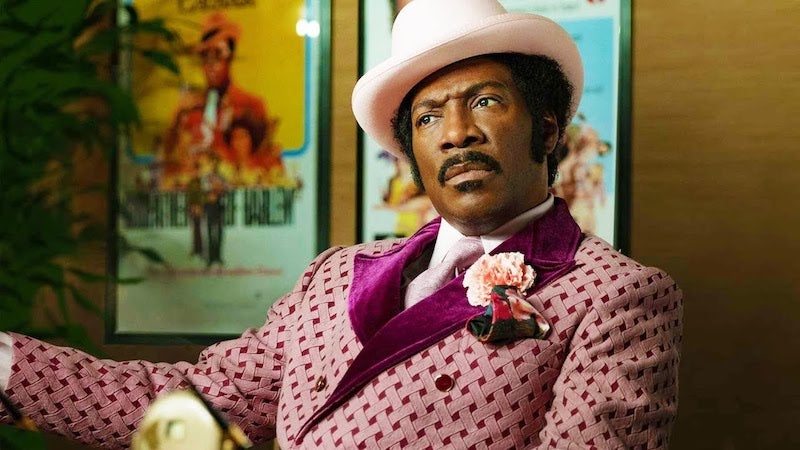 ---
Best drama movies based on true stories on Netflix
20) First They Killed My Father
Angelina Jolie continues to grow as a director. After her attempt at Oscar bait, Unbroken, Jolie works on a smaller scale with First They Killed My Father.
It tells the true story of Luong Ung, who co-wrote the screenplay with Jolie, and wrote the memoir the film is based on. Her family was one of many that suffered under the Khmer Rouge in Cambodia. The film is contemplative without being boring and emotionally devastating without being manipulative.
It's a tough watch but a strong film. —Eddie Strait
---
21) The Two Popes
Considering the fact that it's literally two hours of old men talking about organized religion, The Two Popes is shockingly fun. Arriving with a spring in its step, it offers a witty script delivered by two iconic actors at the top of their game, directed with warmth and sly humor by Fernando Meirelles (City of God).
Adapted by writer Anthony McCarten from his 2017 play The Pope, The Two Popes covers the ascension of Pope Benedict XVI (Anthony Hopkins) and his eventual retirement and replacement by Pope Francis (Jonathan Pryce).
It feels almost unfair to say The Two Popes is easy to watch because that implies it's shallow or overly simple. But it is easy viewing, while also being much more sophisticated than the many Netflix Originals that are basically designed to be played in the background while doing something else. —G.B.W.
---
22) The Founder
Ray Kroc is the father of McDonalds, but he's not its creator. From a failing salesman to a billion-dollar CEO, The Founder shows how Kroc took over the McDonald's business. Set against a delightful period backdrop, tales of capitalist greed are rarely so charming.
Darkly funny and anchored by a brilliant performance by Michael Keaton as Kroc, The Founder is a surprise treat. It's not just one of the best movies based on a true story on Netflix, it's one of the best period. – JMB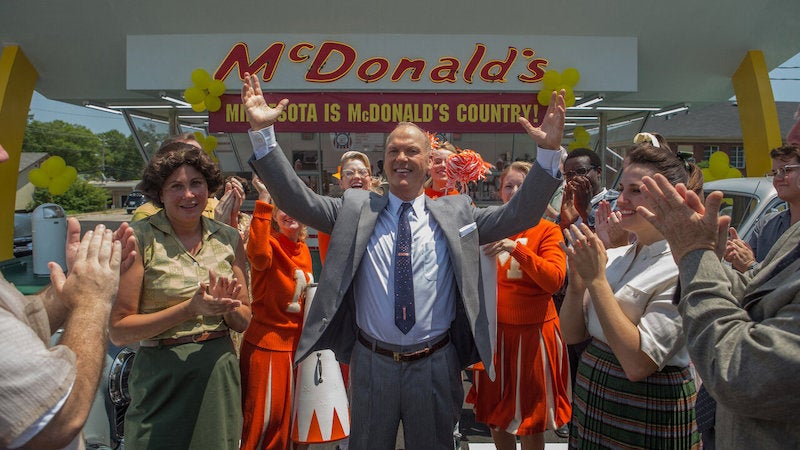 ---
23) The Photographer of Mauthausen
Netflix honors a World War II hero and photographer Francisco Boix in its newly acquired Spanish film, The Photographer of Mauthausen. The film, which follows Boix as he attempts to smuggle photos that incriminate the Nazi party of war treason while in the Mauthausen concentration camp.
This is a predictably dark, somber, and incredibly difficult to watch. However, it's also an essential film about the Holocaust and the importance of upholding the truth. —Tess Cagle
---
24) Steve Jobs
Danny Boyle and Aaron Sorkin's film isn't your typical biopic. It presents three key moments from the professional career of Steve Jobs, the launches of the Apple MacIntosh, the NeXT Computer, and the iMac.
Each section dives deep into the personal life of Jobs at that time and presents a full picture of Jobs as an innovator and a man. Boyle's direction and Sorkin's script energize the film, but it's Michael Fassbender's performance as Jobs that steals the show. —E.S.
---
25) The Social Network
Every villain has an origin story, and the Social Network dramatizes that of Facebook founder Mark Zuckerberg. Nearly 15 years before he was apologizing to Congress for misleading users about Facebook's role in the Cambridge Analytica data scandal, Zuckerberg was a Harvard student.
The Social Network dramatizes Zuckerberg's rise to power, the founder himself played by an robotic, enigmatic Jesse Eisenberg. Cast members Andrew Garfield, Justin Timberlake, and Armie Hammer play Zuck's many antagonizers.
These days, public opinion is still bitter toward Facebook. Zuckerberg getting "lawyered up" feels more just now than in 2010. But the film's direction and soundtrack are still extremely iconic. Trent Reznor and Atticus Ross' score is a cult classic on its own. —Samantha Grasso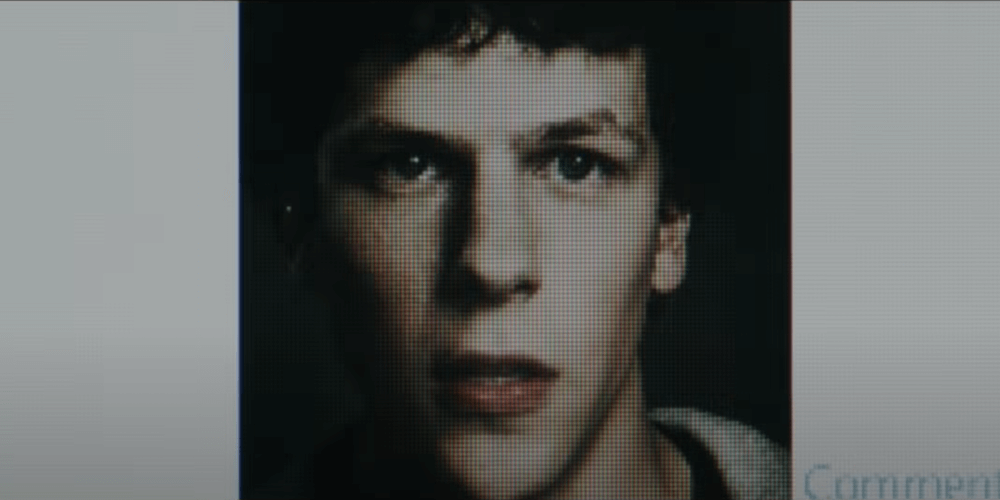 Daily Dot Netflix Guides
---
Best Movies on Netflix
---
Best Shows on Netflix
---
---
Editor's note: This article is regularly updated for relevance.
Premium Streaming Service Guides
Live TV Service Guides
Entertainment Channel Guides
Streaming Device Guides
The Daily Dot may receive a payment in connection with purchases of products or services featured in this article. Read our Ethics Policy to learn more.