There aren't enough hours in the day to watch all of the best Netflix original series. In the last few years, the streaming platform has aggressively expanded its programming, award-winning shows and bingeworthy new seasons. In fact, since debuting its first show, House of Cards, in 2013, Netflix has produced more than 55 programs in seven languages—and that's not even counting miniseries like Gilmore Girls: A Year in the Life, co-productions (Lilyhammer, Degrassi: Next Class), continuations (Black Mirror, seasons 3 and 4), or dozens of its kids shows.
Obviously, not every Netflix original series is created equal, and it can be daunting to know where to start. We pulled our staff and curated reviews from all of our Netflix coverage to date to create this definitive guide to the best Netflix original series. It's divided into sections to help you organize your queue accordingly.
If you want to catch the best original series, here are Netflix's best offerings in three popular categories:
---
---
---
Netflix original series: Animated
BoJack Horseman
5 seasons | Renewed for season 6
Is there such a thing as a good person or a bad person? Or do all people exist on the same neutral plane, only as good or bad as their latest actions? If the latter is true, then how many horrible deeds must a person commit in a row before they're beyond rehabilitation? BoJack Horseman seeks to answer these tough, existential questions in its intimately compelling fifth season. As usual, the answers don't come easy, and creator Raphael Bob-Waksberg plumbs the depths of his characters' misery as they grapple with their past mistakes and slowly inch their way toward a (hopefully) better future. —Bryan Rolli
---
F is for Family
3 seasons | Renewed for season 4
Bill Burr is known for weaving caustic tales about his blue-collar upbringing, but F is for Family brings them to (animated) life. Based on Burr's childhood, this raunchy cartoon isn't for children, but as dark as it gets, there's a foundation of love anchoring the whole thing. Fans of King of the Hill mourning its departure from Netflix should make time to watch this pitch-black riff on family matters. —John-Michael Bond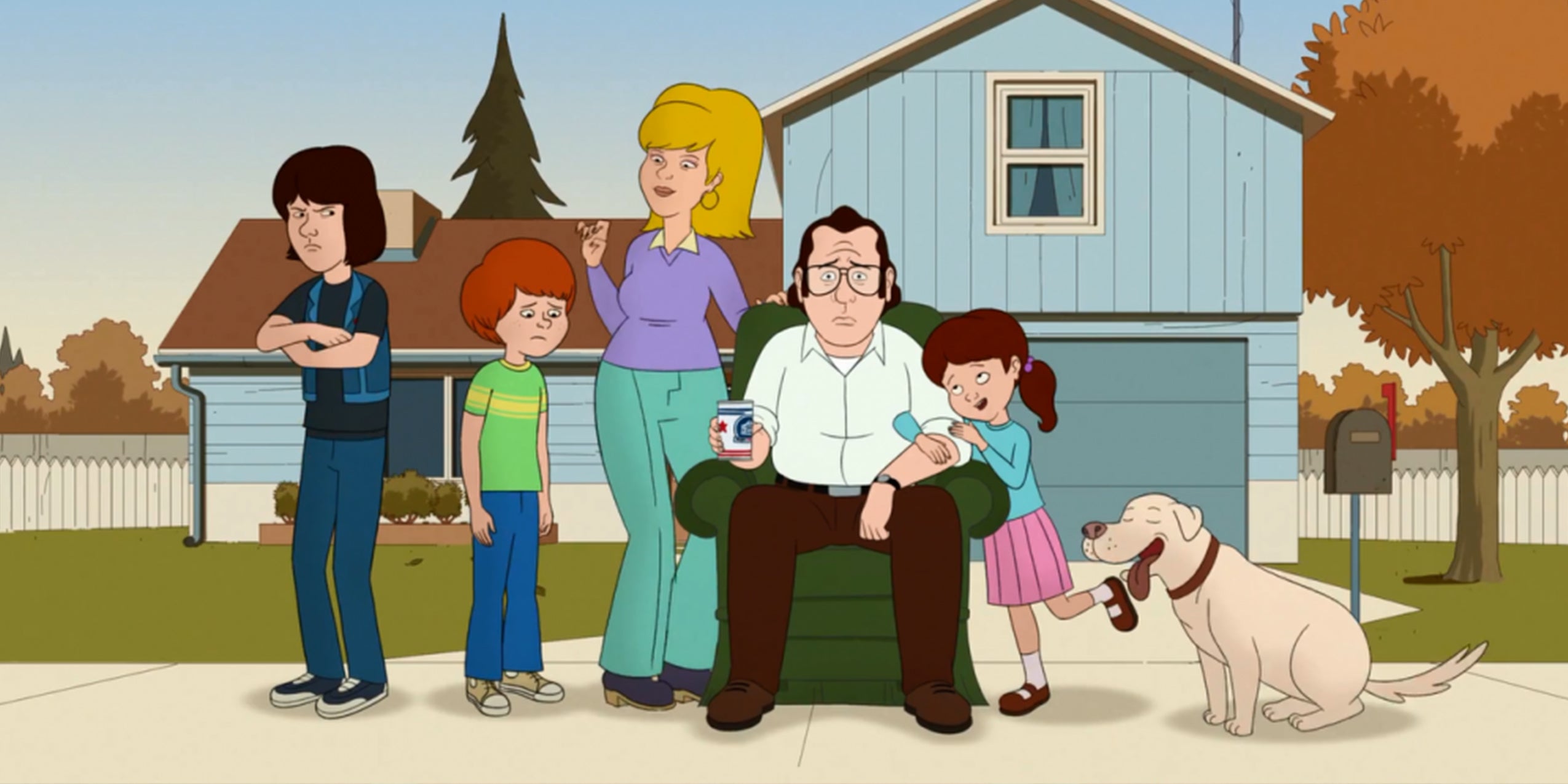 ---
Castlevania
2 seasons | Renewed for season 3
The Castlevania series has been waiting to awaken for more than a decade. It's a massive video game franchise, and the original game was released in the U.S. for Nintendo in 1987. It tells the story of the Belmont clan—who hunt vampires in an attempt to protect humanity, armed with a vampire-annihilating whip. Video game adaptations can be iffy, but Castlevania is a more nuanced take that feels like it's just waking up. —Audra Schroeder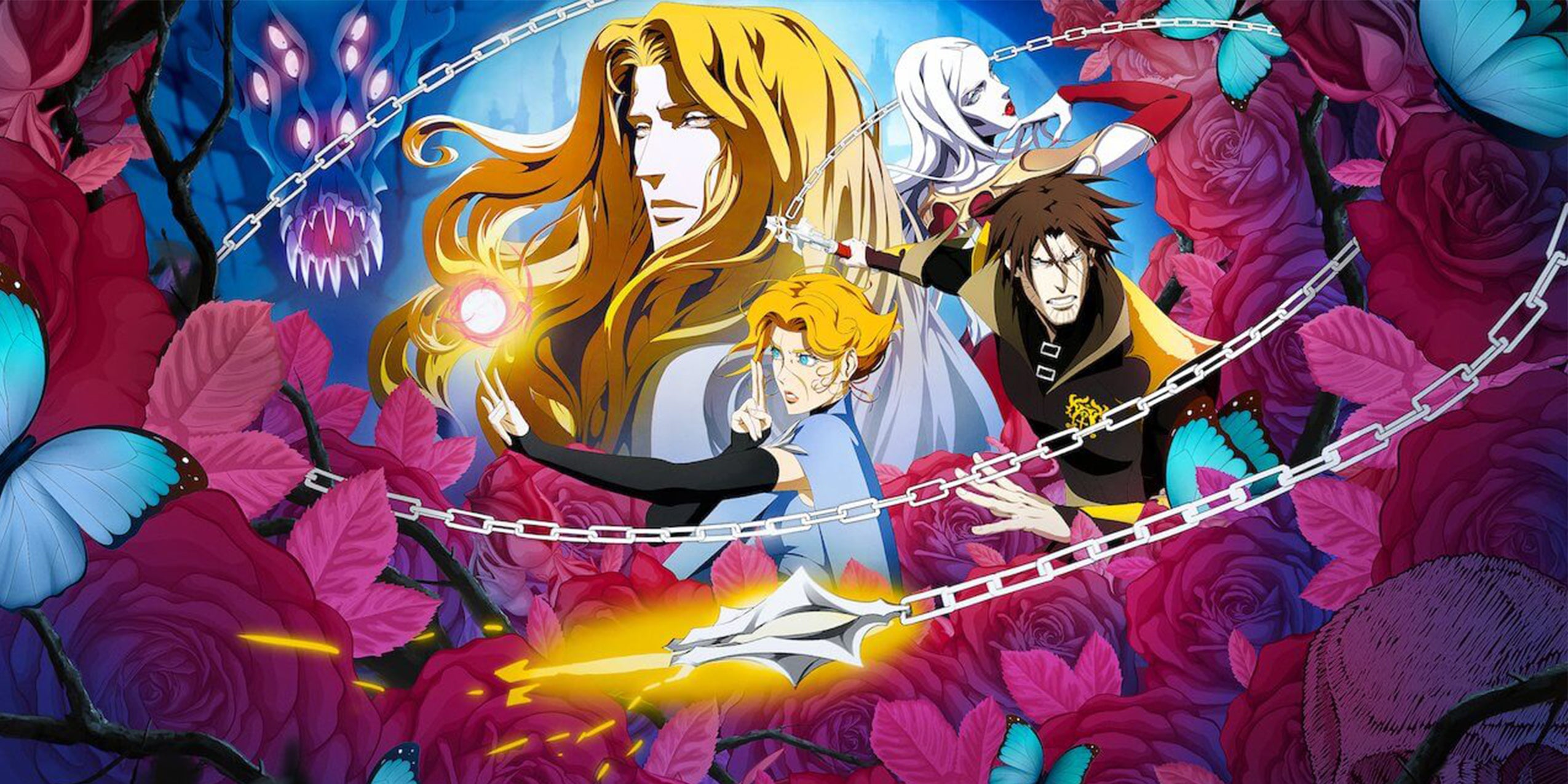 ---
Netflix original series: Crime Drama
American Vandal
2 seasons | Ended
American Vandal's second season chronicles Kevin McClain (Travis Tope), a student at St. Bernardine's Catholic high school in Bellevue, Washington, accused of tainting the school's lemonade supply and causing a mass "brownout" of violently shitting students. Shortly after, the anonymous "Turd Burglar" speaks from Instagram, warning of future fecal terror. "Shit Stain McClain" is initially way less affable than season 1's accused vandal Dylan Maxwell, but as the season progresses we see a more endearing version of him. American Vandal's more serious season 2 uses the Turd Burglar as an entry point into bigger issues: sexual harassment, cyberbullying, the privilege given to athletes. —Audra Schroeder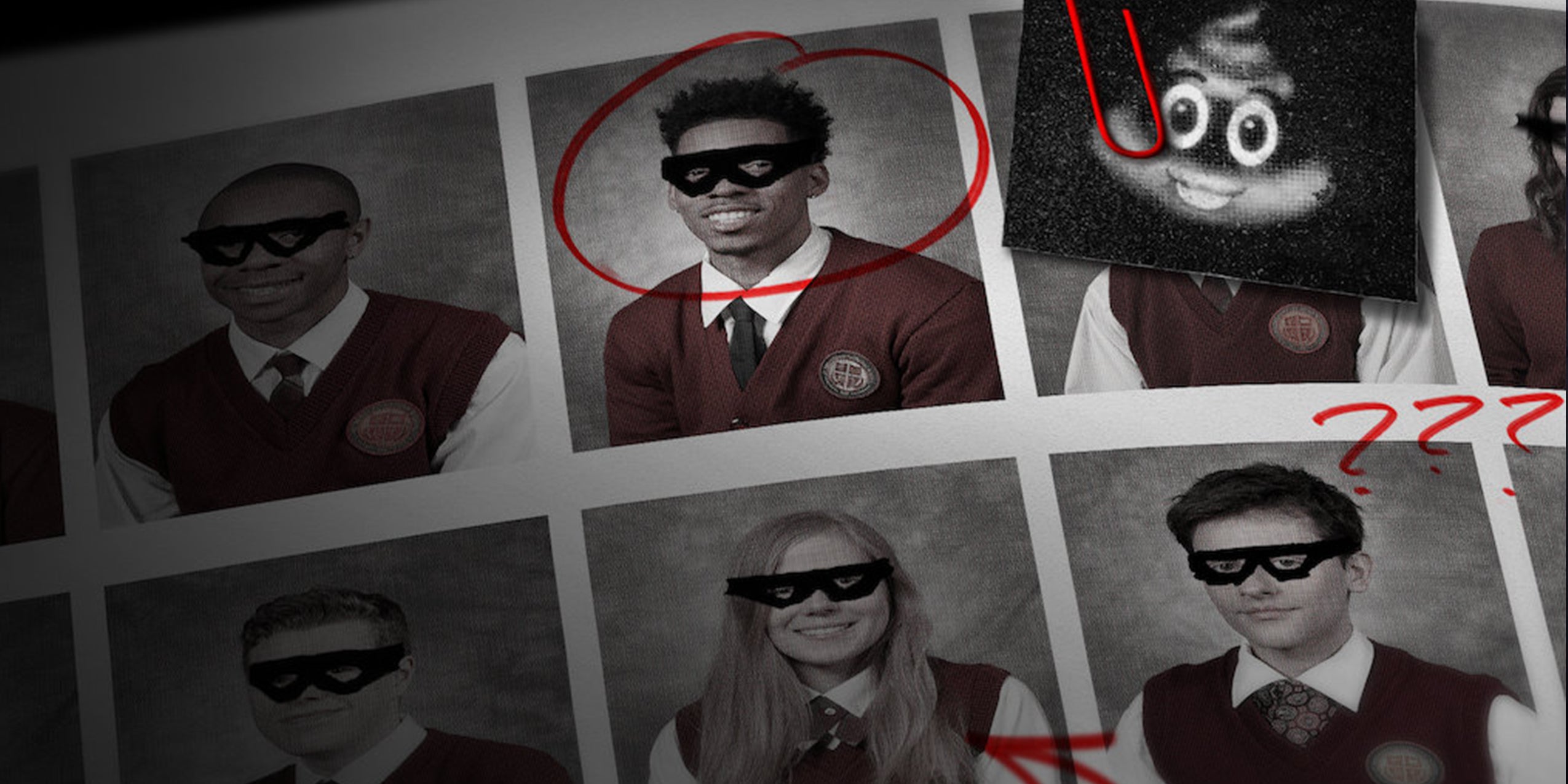 ---
Narcos
3 seasons | Continued with Narcos: Mexico
Narcos: Mexico shifts the focus north, from Colombia to Mexico, exploring the rise of the Guadalajara Cartel during the 1980s. Diego Luna stars an enterprising trafficker who rises to head the Cartel thanks to his shrewd intelligence and a willingness to take huge risks in attempting to form an alliance between a circus of violent, competing criminal fiefdoms. Opposing him is Kiki Camarena (Michael Peña), an ambitious DEA agent with no patience for "established protocols" that only serve to secure the status quo. Their strong performances anchor a twisting, addictive narrative that proves that Narcos is in no danger of running out of steam—or compelling subject matter—anytime soon. —David Wharton
---
Ozark
2 seasons | Renewed for season 3
Season 2 of this Netflix attempt at "gritty, prestige drama" picks up with the Byrd family in the wake of their reunion at the end of season 1. For better or worse (probably worse), Wendy (Laura Linney) and the kids have decided to stick with Marty (Jason Bateman) as he launches his latest and biggest money-laundering business yet: a riverboat casino. After the death of Del (Esai Morales) at the hands of the local Snell crime family, Marty is now forced to answer to cartel lawyer Helen Pierce, played by newcomer to the cast, Janet McTeer. In addition to bridging this volatile relationship between the Snells and the cartel, Marty also continues to supervise spitfire Ruth Langmore (Julie Garner), his de facto apprentice in crime, while dodging an invigorated investigation spearheaded by unstable FBI agent, Roy Petty (Jason Butler Harner). —Chris Osterndorf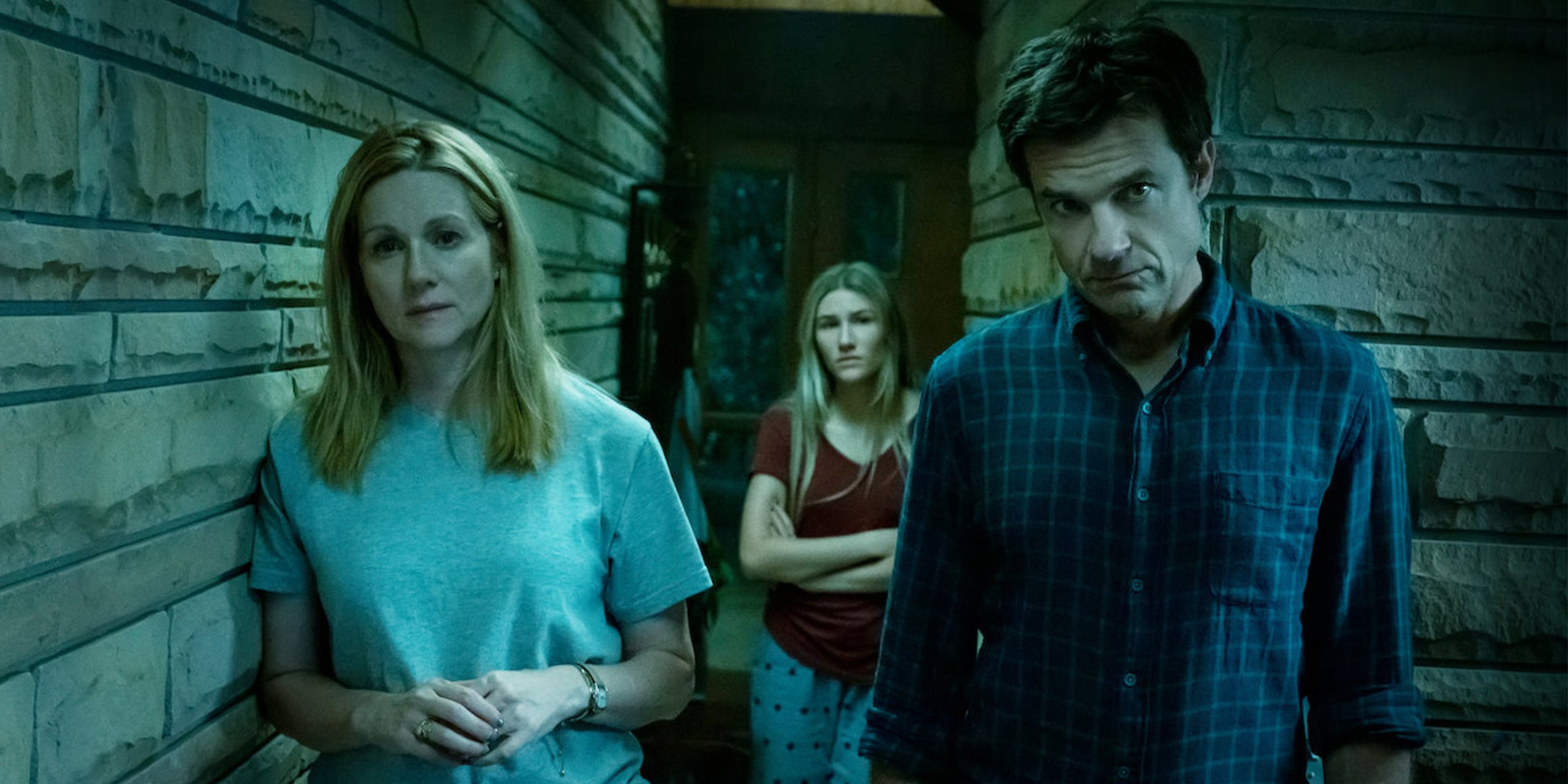 Seven Seconds
1 season | Ended
This anthropological crime thriller from Veena Sud tackles the controversial issues of race relations between law enforcement and the people they serve. It's Netflix's statement about the Black Lives Matter movement: The 10-episode miniseries follows the aftermath of 15-year-old Brenton Butler's death from a hit-and-run accident in Jersey City, committed by a white cop. Straying from the classic whodunnit formula, the show explores each character's decisions and motives to show how the killing of an innocent Black boy shakes a community to its core. Despite pacing and acting flaws, Seven Seconds raises a compelling question about when—and for whom—justice is served in this country. —Tess Cagle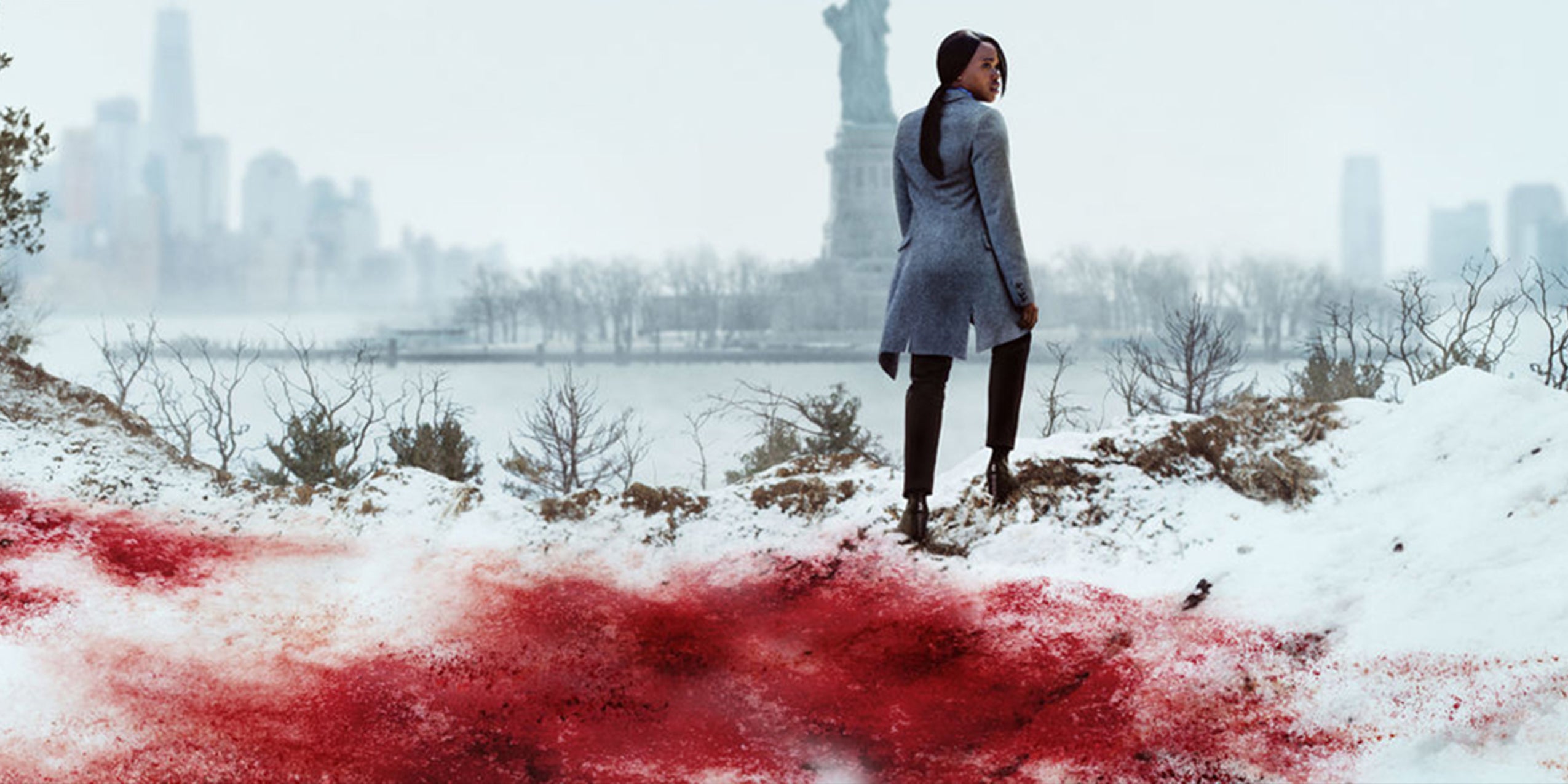 ---
Mindhunter
1 season | Renewed for season 2
David Fincher's Mindhunter takes viewers into the depraved minds of history's most notorious killers. Set in 1977, the series follows FBI agent Ford Holden through his groundbreaking research. The true crime series tackles a difficult question: Are criminals born, or are they formed? And the answers aren't easy. But the real-life serial killers featured in the show make for helpful, transfixing interview subjects. With strong dialogue and ci7ematography, it's a clinical series that's already been renewed for season 2. —Danielle Ransom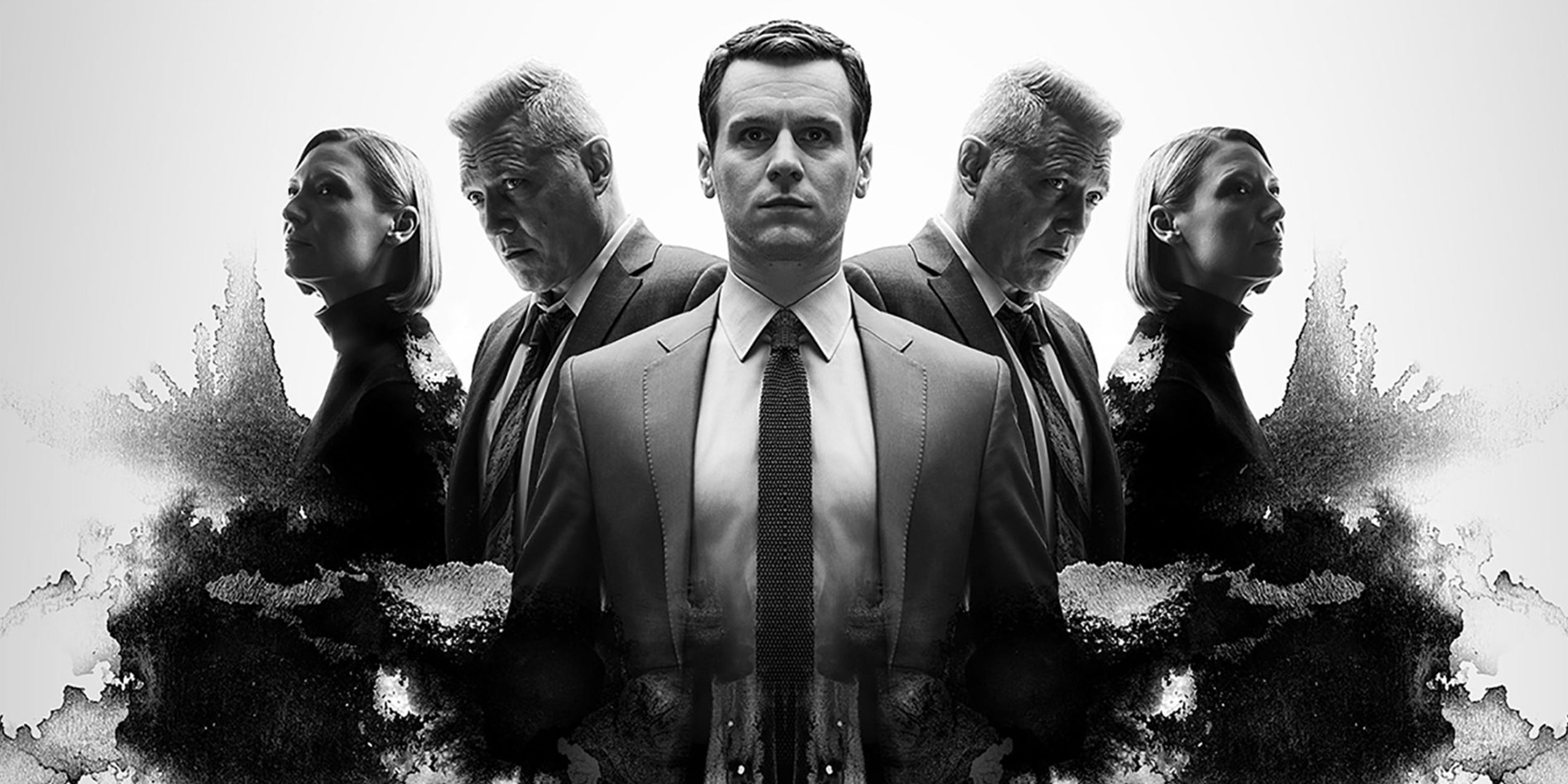 ---
Netflix original series: Drama
Orange Is the New Black
6 seasons | Ending after season 7
In season 6, Orange Is the New Black's sprawling ensemble has been thrown into the wind, with some of the inmates at Litchfield being shipped off to a prison in Ohio and others going "up the hill" to the Maximum Security facility following the riot inspired by Poussey's death. Season 6 focuses heavily on the fallout of the "Litchfield 10" specifically, who were caught hiding out in an abandoned pool during season 5's explosive finale. New inmates from Litchfield Max help fill the holes left by departing cast members this season, though some viewers will surely be disappointed by the departures. —Chris Osterndorf
---
Dear White People
2 seasons | Renewed for season 3
Could there be a more necessary comedy for the times we live in than Dear White People? Set at an elite East Coast university, this race relations satire follows four black students trying to make their way on an almost entirely white campus. The series, based on creator Justin Simien's film of the same name, is pointed and occasionally cringeworthy, but it's also filled with laugh-out-loud moments that exist in perfect harmony with its commentary. —Chris Osterndorf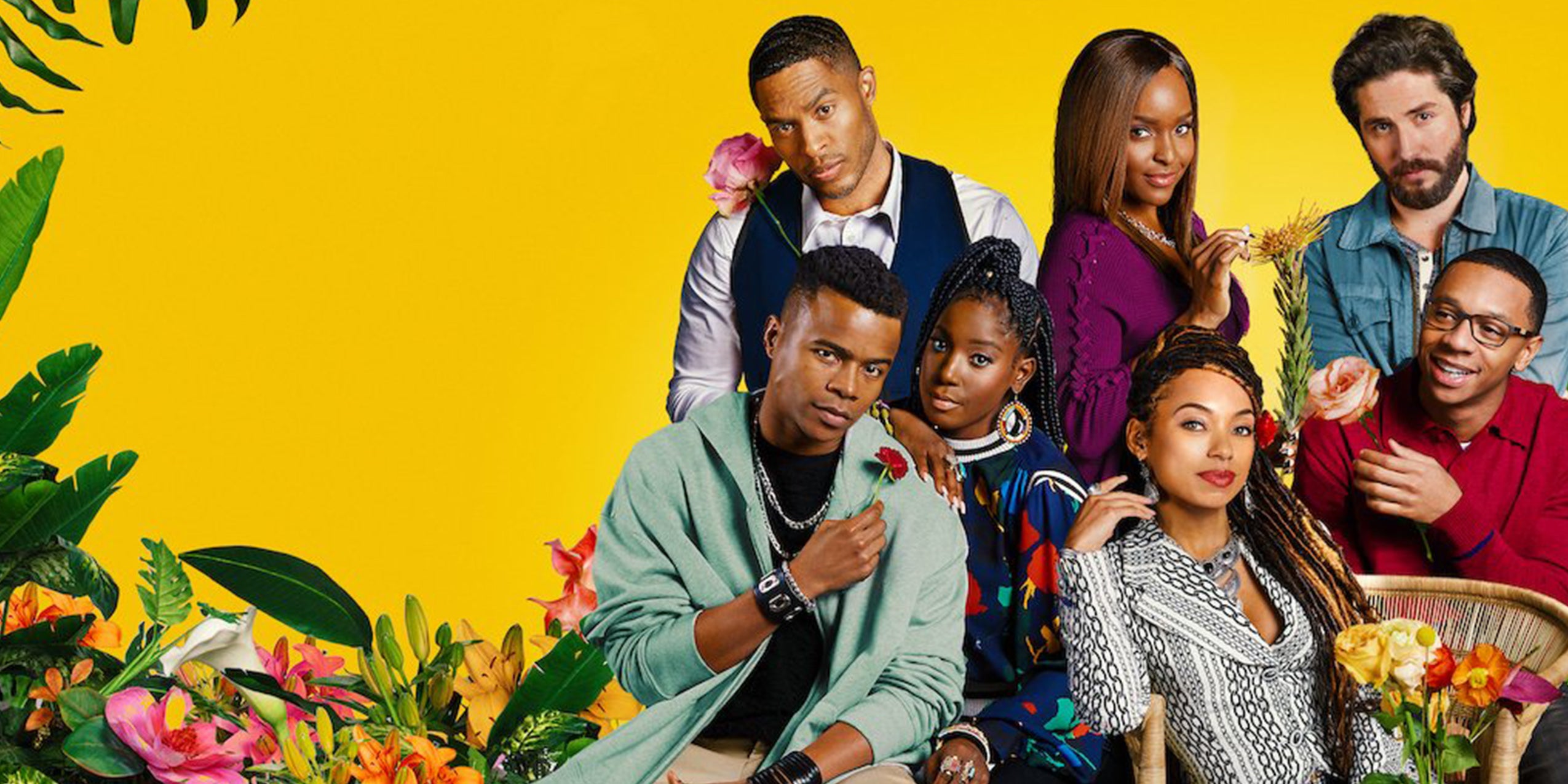 ---
Babylon Berlin
2 seasons | Pending
This German-made pre-WW2 drama takes viewers back in time to the Weimar Republic in the Golden Twenties. Creators Tom Tykwer, Hendrik Handloegten, and Achim von Borries recreate the atmosphere with stunning detail. With production costs exceeding $40 million, the show is the most expensive German TV series and non-English language drama series ever. The end result is Cabaret meets crime television. It also offers Americans a dire warning. As the plot progresses, heroes must choose between their morals and nationalism. Babylon Berlin shows us how a progressive nation can crumble when it allows bigotry and intolerance to fester. —Tess Cagle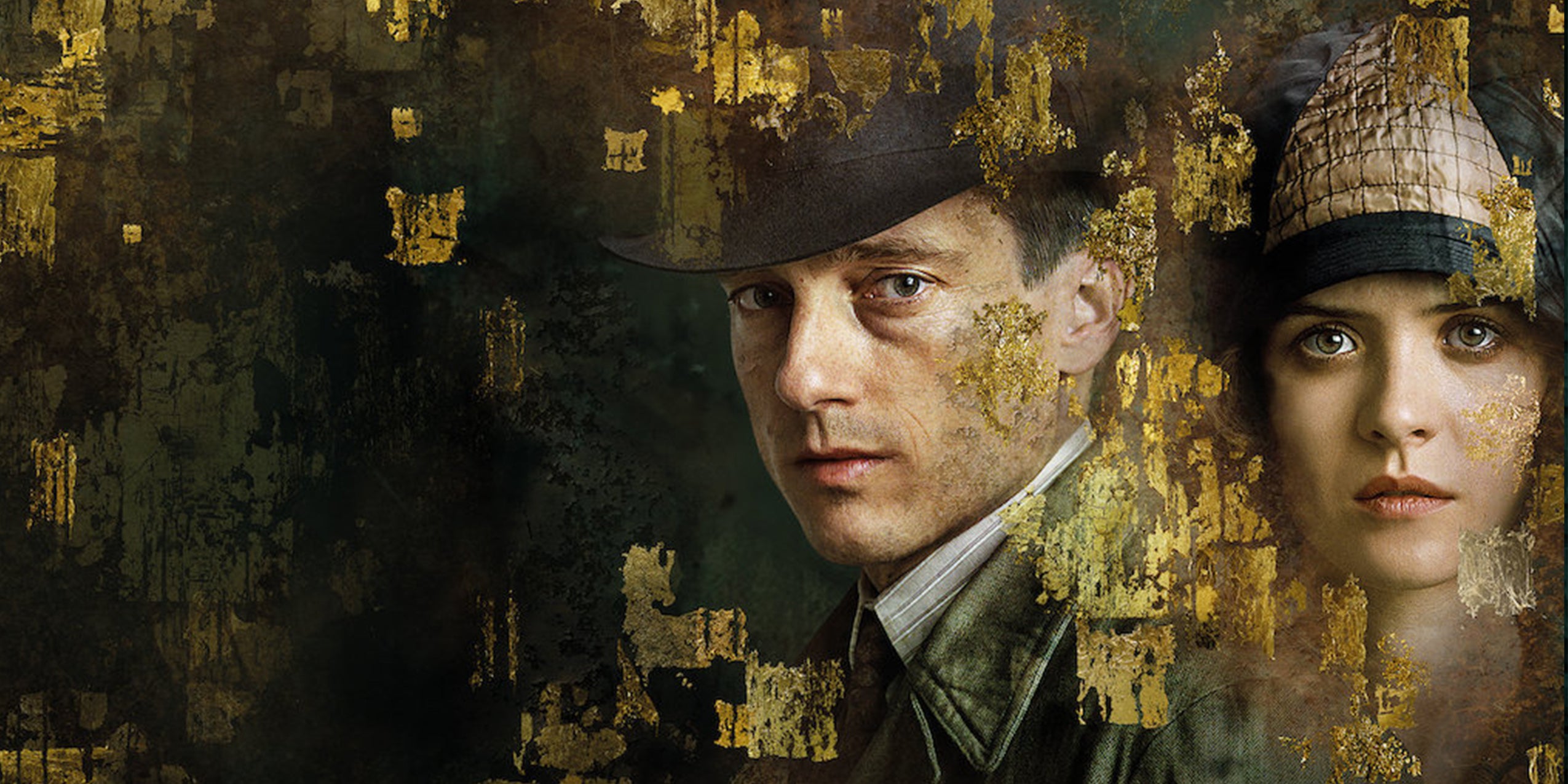 ---
The Get Down
1 season | Ended
The Get Down was noisy, flawed, and damn entertaining. It put the stark and very serious realities of the Bronx in the late '70s against co-creator Baz Luhrmann's signature narrative bombast. The show's impressive musical portions and acting revelations (particularly Justice Smith as Zeke, the show's main protagonist) capably carried the winding multi-story. It had so much unmitigated personality and potential in unpacking (and understanding) the early mini-eras of hip-hop culture, but alas, Luhrmann walked away from the final five episodes—and the expensive project was scrapped after a season. —Kahron Spearman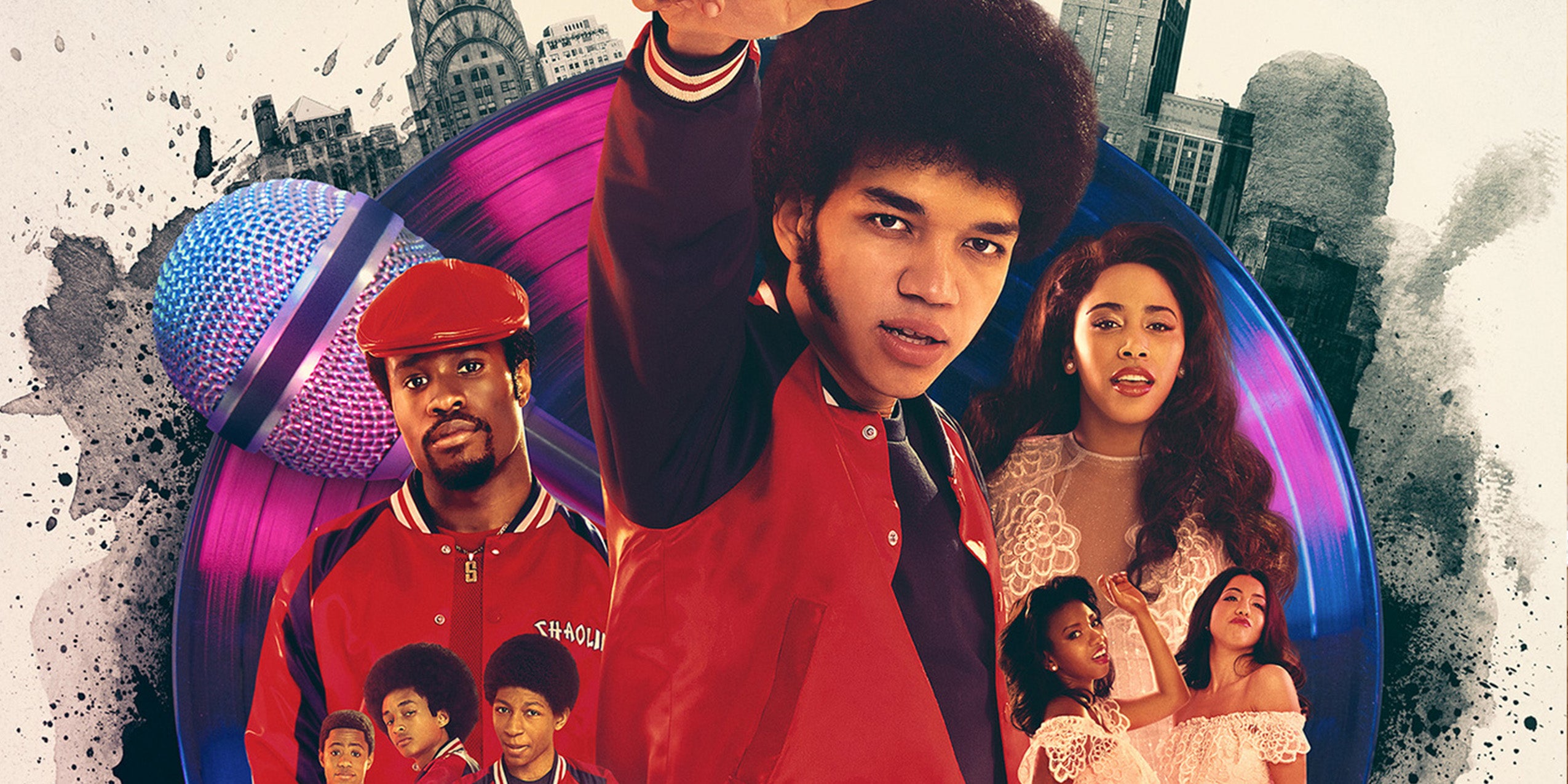 ---
The Crown
2 seasons | Renewed for seasons 3 and 4
British royal nostalgia for the Downton Abbey crowd, albeit with fewer plot twists. Starring Claire Foy as Queen Elizabeth II, this costume drama will follow the Queen's life from the 1940s to the present day. Season 1 covers the early years of her reign in the '50s, filmed in $12 million-per-episode luxury at a stultifyingly slow pace. Unlike some royal dramas (say, Claire Foy's previous role as Anne Boleyn in Wolf Hall), it presents an oddly uncritical view of monarchy and the British Empire. The costumes and locations are gorgeous, but The Crown can sometimes feel like a sumptuous infomercial for the British royal family. A good choice to watch with royalty-obsessed elderly relatives, but it's not really a highlight of the genre. —Gavia Baker-Whitelaw
---
Marco Polo
2 seasons | Ended
Marco Polo was created by Dave Frusco (Young Guns I & II, Hidalgo) and dared to challenge HBO's reigning status as the king of swords, blood, and nudity. Marco Polo was originally set to air on the Starz network, but complications with filming in China ultimately sent the property to the Weinstein Company, which then found a new home for it as a Netflix Original. The show follows the Venetian explorer during his early days when he traveled to Asia and claimed to have met and become an adviser to Kublai Khan. Season 2 finds Polo at the heart of a struggle for the Mongol empire, as a faithful knight on Khan's team. The premise was ambitious and cinematic, but it was a reported $200 million loss for Netflix, and the journey was cut short. —Joey Keeton
---
Netflix original series: For Teens
A Series of Unfortunate Events
3 seasons | Ended
A family show with grown-up production values. After their parents die in a fire, the three Baudelaire orphans are adopted by Count Olaf (Neil Patrick Harris), an egomaniacal con-artist who wants to steal their inheritance. The show uses the same morbid humor and smart but kid-friendly satire as Lemony Snicket's bestselling novels, combining slapstick jokes with a thoughtful depiction of abusive behavior. Plenty of classic children's novels involve orphans and their evil caretakers, but A Series of Unfortunate Events is unusually explicit. Time and time again, the kids are betrayed by naïve authority figures who ignore their warnings about Olaf, reminding audiences that adults can't always be trusted. It's equally entertaining for younger viewers and adult fans who enjoyed the books as children. —Gavia Baker-Whitelaw
---
On My Block
2 seasons | Pending
From Awkward.'s Lauren Iungerich and co-creators Jeremy Haft and Eddie Gonzalez, On My Block is a series about coming of age in a "rough neighborhood" and all the implications that come with that loaded classification. The four leads, Cesar (Diego Tinoco), Monse (Sierra Capri), Jamal (Brett Gray), and Ruby (Jason Genao) are a close-knit group of friends who find their bond tested as they enter the uncharted waters of high school. Suddenly, the realities of everything from sexual attraction to gang violence are no longer ignorable, and On My Block mines them for equal parts drama and humor. —Chris Osterndorf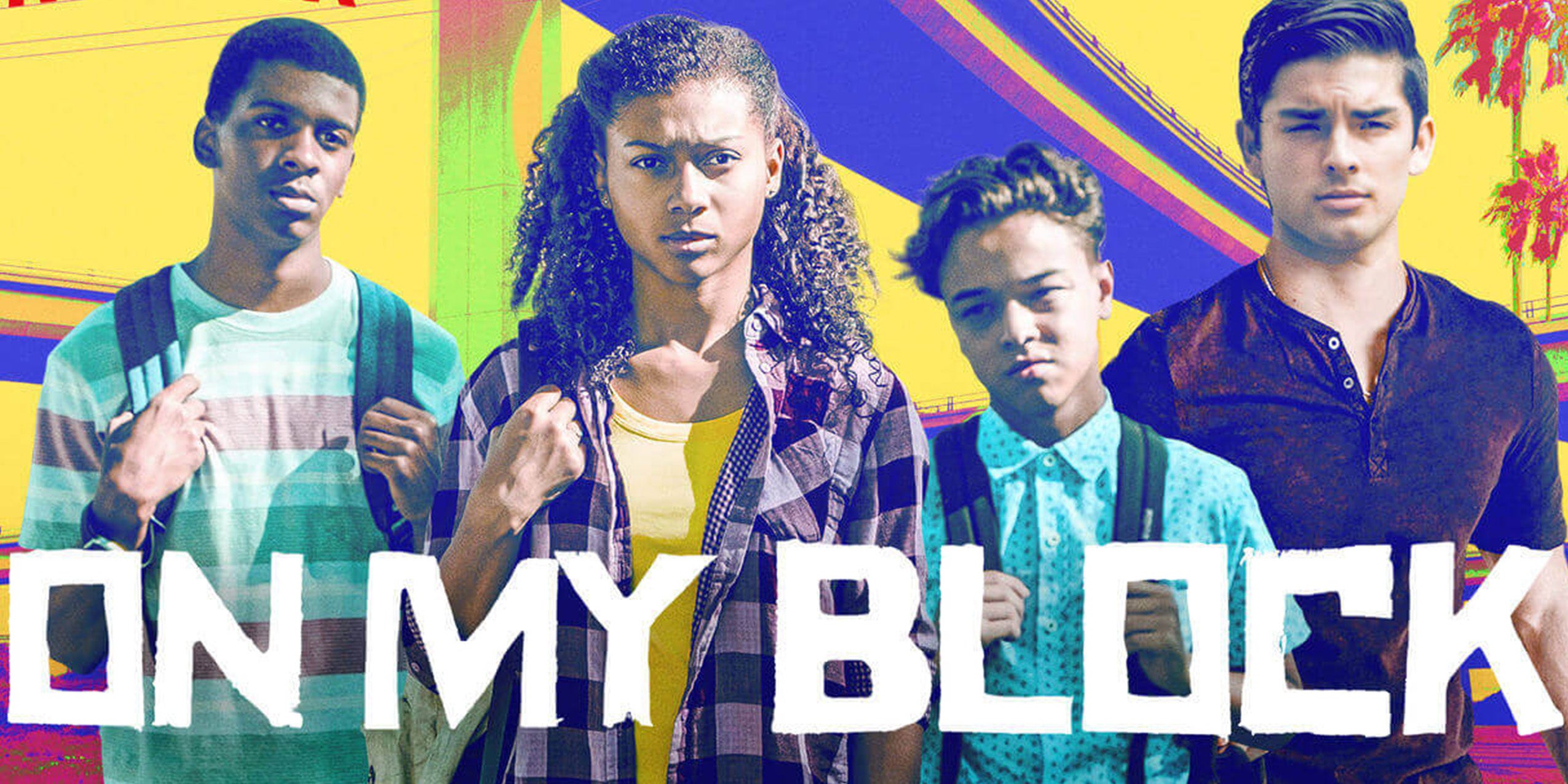 ---
Atypical
2 seasons | Renewed for season 3
Atypical is another in Netflix's line of great comedies. The strong writing and stronger performances carry this show about Sam, an 18-year-old on the autism spectrum, and his family. Despite covering many common family comedy tropes, the show doesn't sell out the characters for cheap laughs. Atypical is a show where actions have consequences, and it's not afraid to let its characters be wrong. —Eddie Strait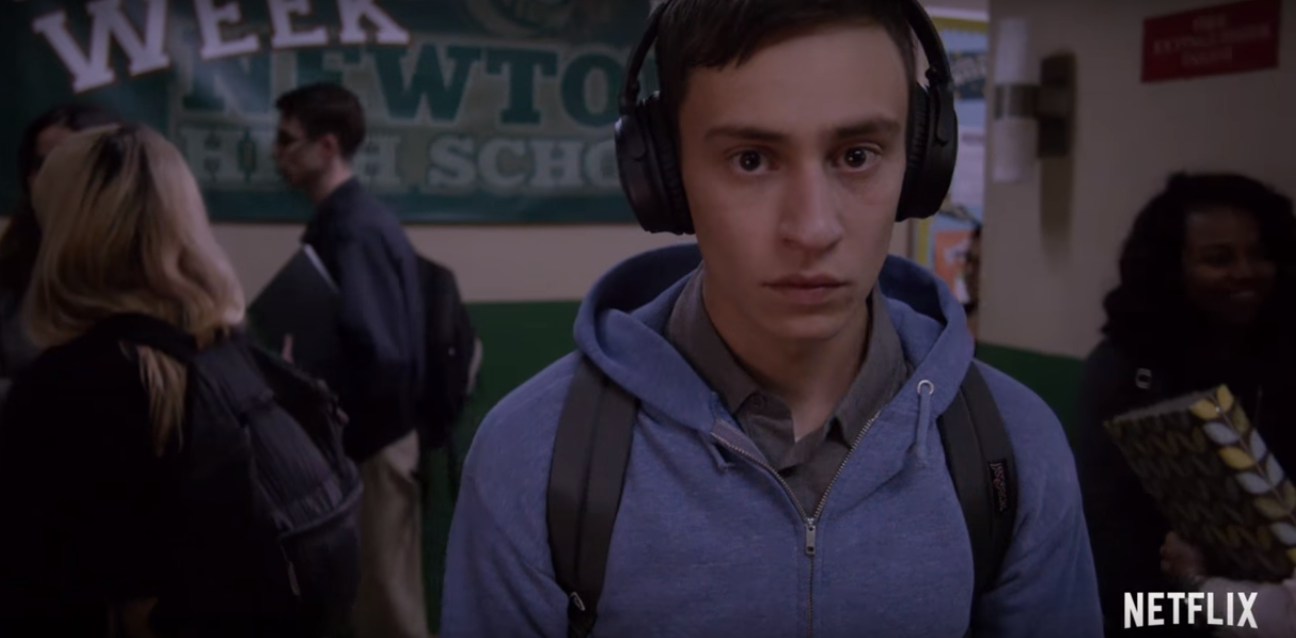 ---
13 Reasons Why
2 seasons | Pending
In season 2 of 13 Reasons Why, Liberty High and the surrounding community are still reeling from Hannah's death of Hannah Baker (Katherine Langford), as well as the attempted suicide of another student. Old wounds are opened again when Hannah's parents decide not to settle their lawsuit against the school, instead taking it to court and forcing many of the students featured on Hannah's tapes to testify. Many start receiving threats, warning what will happen to them if they don't keep their mouths shut. Meanwhile, Clay Jensen (Dylan Minnette), stumbles into a conspiracy involving old polaroids that reveals an even deeper history of sexual misconduct at Liberty High. To complicate matters, he also begins seeing Hannah as a ghost, imagining her everywhere he goes and talking to her when he's unsure of himself. —Chris Osterndorf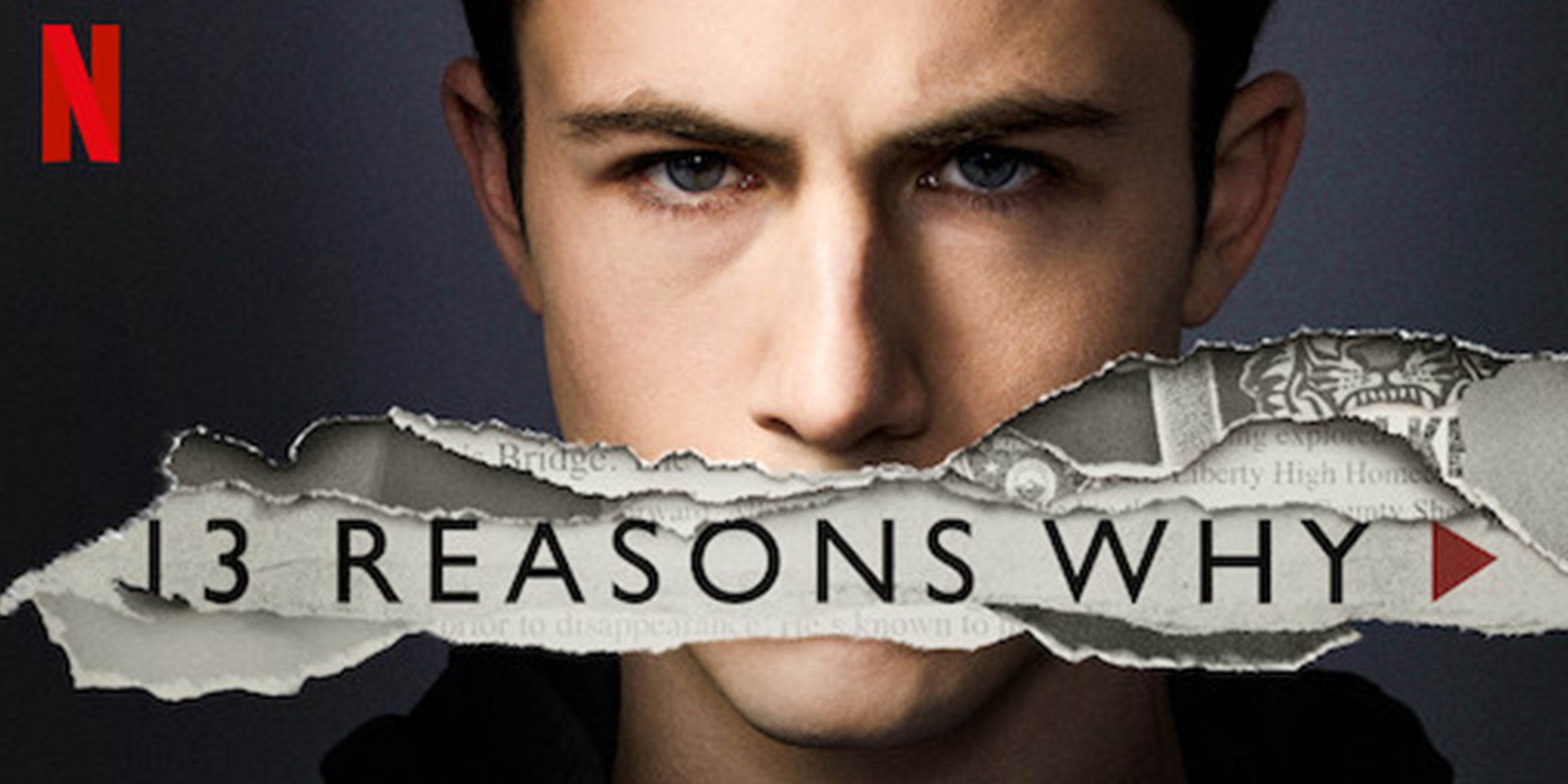 ---
Greenhouse Academy
2 seasons | Renewed for seasons 3 and 4
Greenhouse Academy is a family-friendly show that doesn't pander to its audience. It's about a brother and sister who go to the titular elite boarding school. They're still coping with the death of their mother on top of trying to fit in at a school that doesn't want them there. Despite the emotional heft of the show, there's plenty of comedy for levity. —Eddie Strait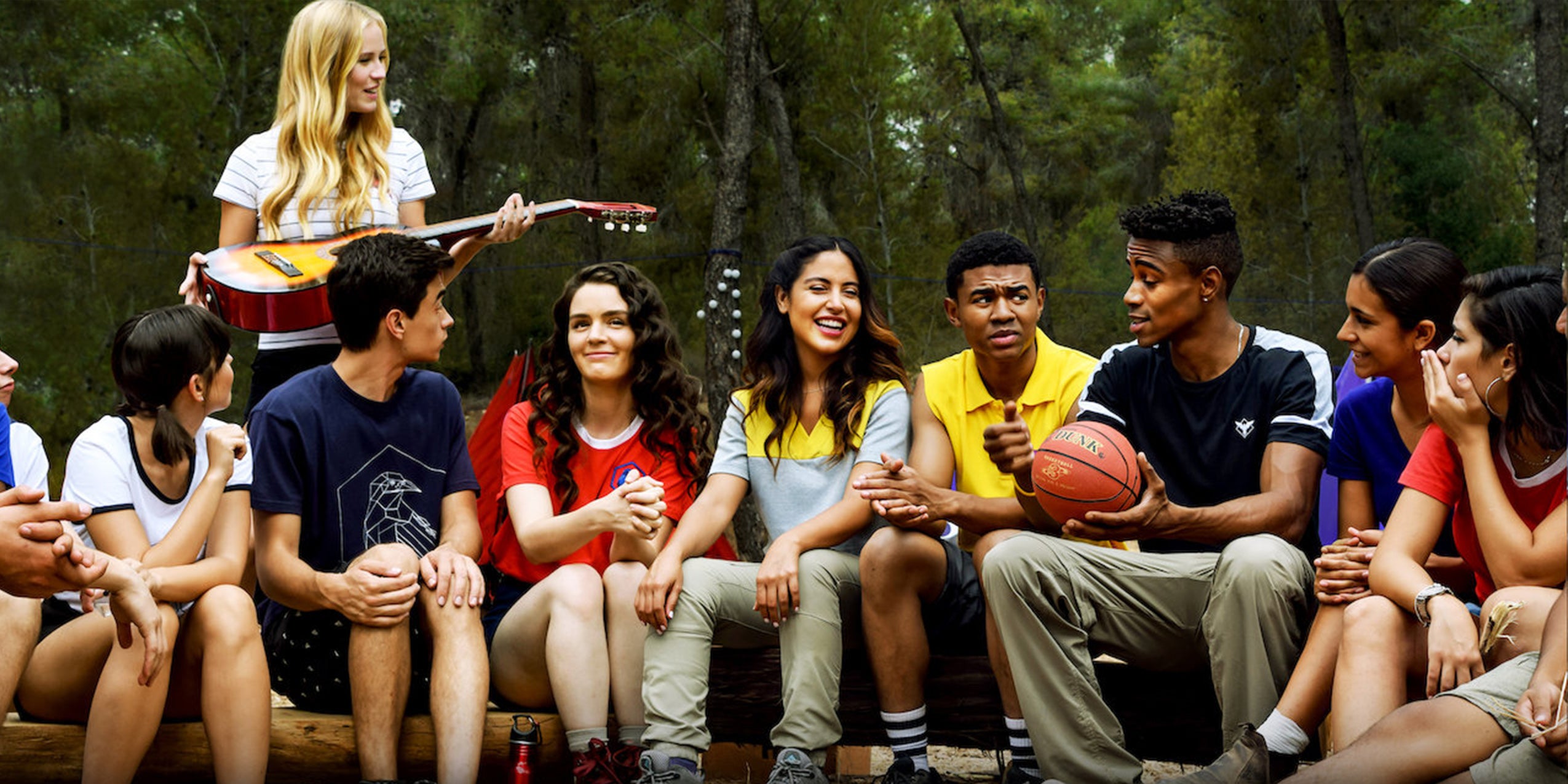 ---
Alexa & Katie
2 season | Renewed for season 3
Netflix's family-friendly, Disney Channel-esque multicam sitcom provides a heartwarming, comedic story about battling cancer and coming of age. It doesn't quite provide an accurate depiction of cancer. There's no big scary needles, no pain, or even severe exhaustion—just two incredibly fake-looking bald caps and one episode spent in a hospital room. But Hannah Montana vet Heather Wordham created a comedic show about the power of friendship that anyone can take a life lesson from. —Tess Cagle
---
Everything Sucks!
1 season | Ended
Netflix's latest coming-of-age tale really wants to let you know it's 1996. The 10-episode series, set in the real town of Boring, Oregon, fairs better when it's not blasting you with references. The premise isn't exactly unique, either: Three freshman friends and AV club nerds collide with the drama nerds. Luke (Jahi Di'Allo Winston) finds himself drawn to fellow AV clubber Kate (the wonderful Peyton Kennedy), who is struggling with her sexuality. They are outsiders trying to find their people. They are freaks, geeks. The last couple of episodes tonally shift from the first half, and present a clearer sketch of that feeling of invisibility and need for acceptance. Kate and Luke's storylines reach a more satisfying end by episode 10, it just takes Everything Sucks! a little too long to figure out what it wants. —Audra Schroeder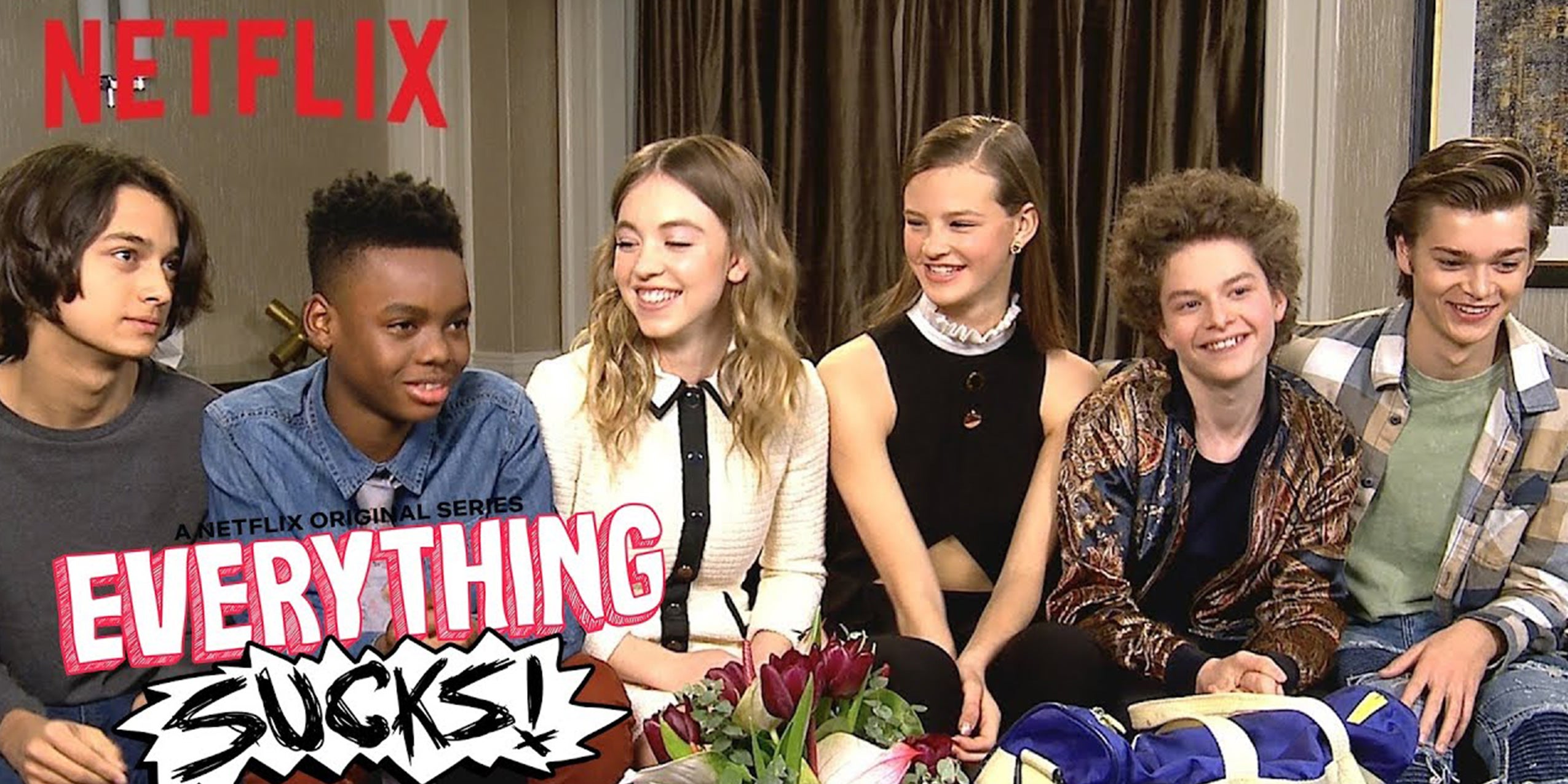 ---
Netflix original series: Offbeat Comedies
GLOW
2 seasons | Renewed for season 3
GLOW is widely considered one of the best shows on Netflix. Season 2 of the half-hour dramedy from Orange Is the New Black creator Jenji Kohan—based on the real women's wrestling league from the '80s—finds the "gorgeous ladies of wrestling" grappling in the ring and out to produce a cable TV show while also tackling power dynamics and workplace sexual harassment in an era way before Me Too. —Chris Osterndorf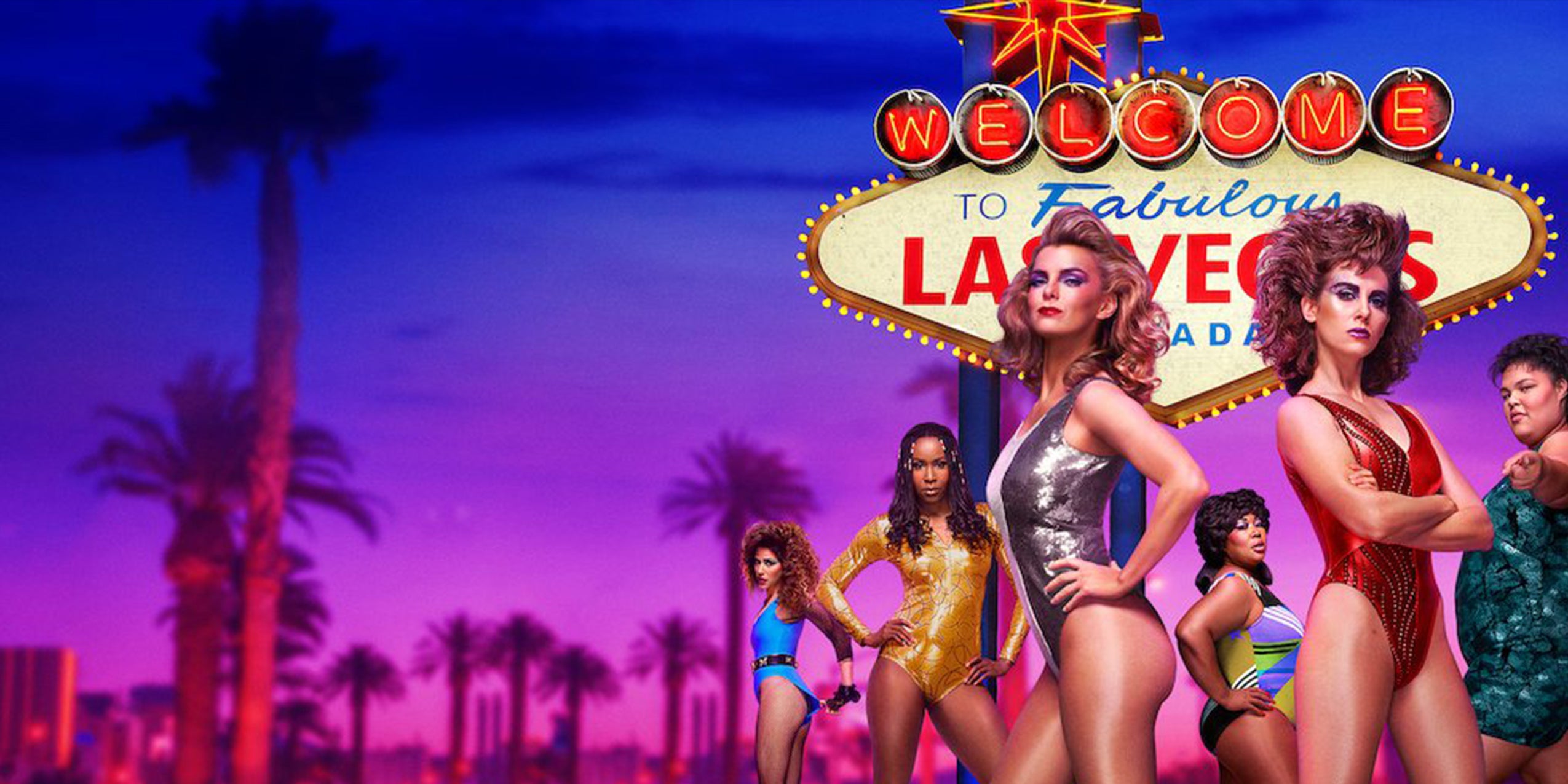 ---
The Standups
2 seasons | Pending
Over the last year, Netflix has debuted a run of specials from marquee comedians, names that are big enough to warrant multiple specials and often, on the backend, critiques about their worldviews and ideologies. The Standups proposes a different kind of marquee. The second season showcases mid-tier acts with smaller fanbases and gives them 30 minutes to work with. Filmed last fall in Los Angeles, the second season spotlights Aparna Nancherla, Joe List, Rachel Feinstein, Gina Yashere, Brent Morin, and Kyle Kinane, comedians who each have their own audience but could overlap audiences too. It also feels more timely than other marquee Netflix specials. —Audra Schroeder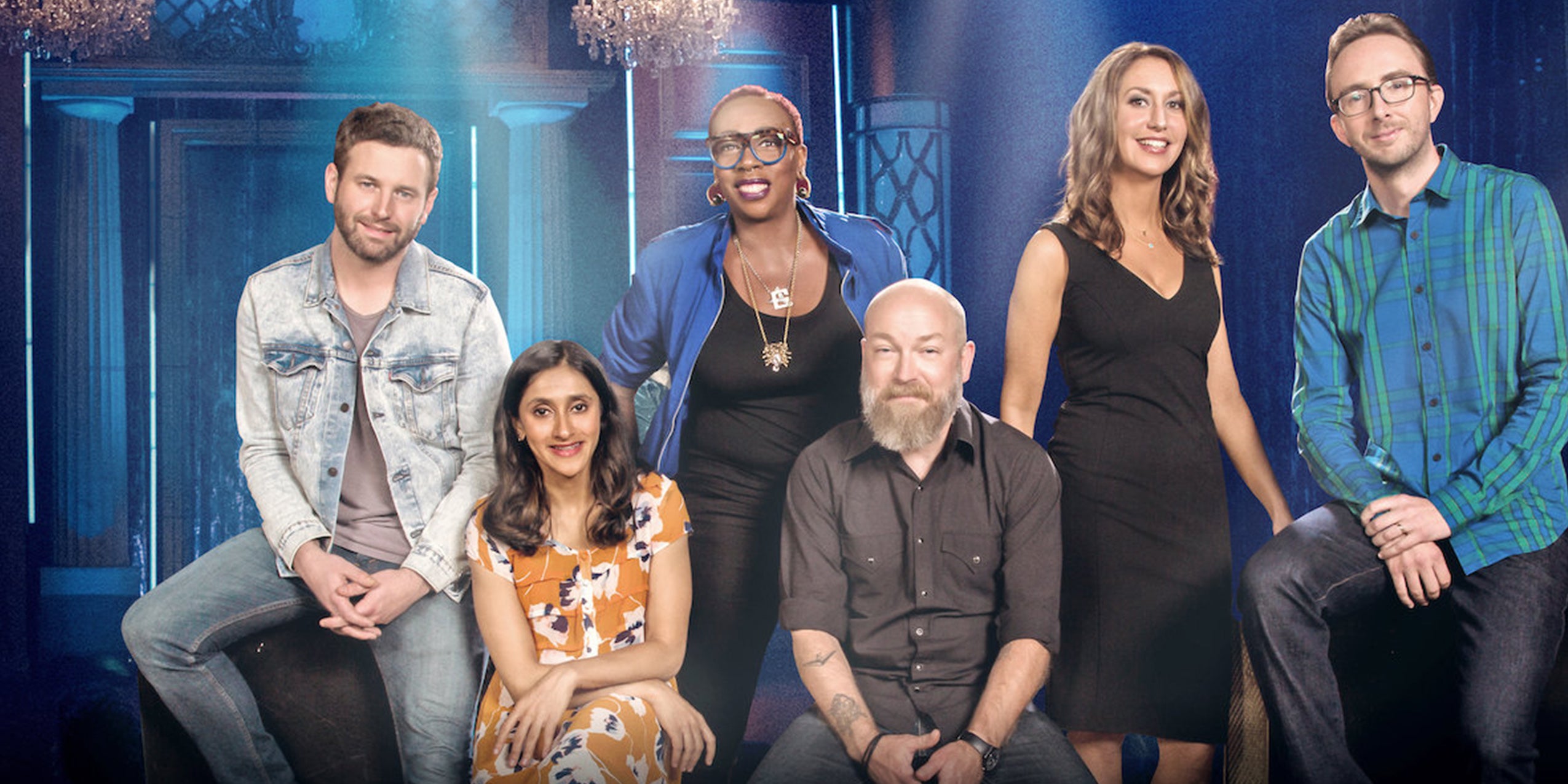 ---
Flaked
2 seasons | Ended
Will Arnett's Flaked is bleak and punishing, so all is forgiven if you let it simmer in the queue a few weeks. Season 2 takes a sobering turn as it explores Arnett's own struggle with alcoholism. Arnett plays Chip, who, over the course of the season, spirals out of control as his lies and deception become increasingly unraveled. It's Arnett at his most sincere and raw. He isn't the first celebrity to inject their art with hard-hitting personal struggles of course—but he's maybe the best. —Dan Marcus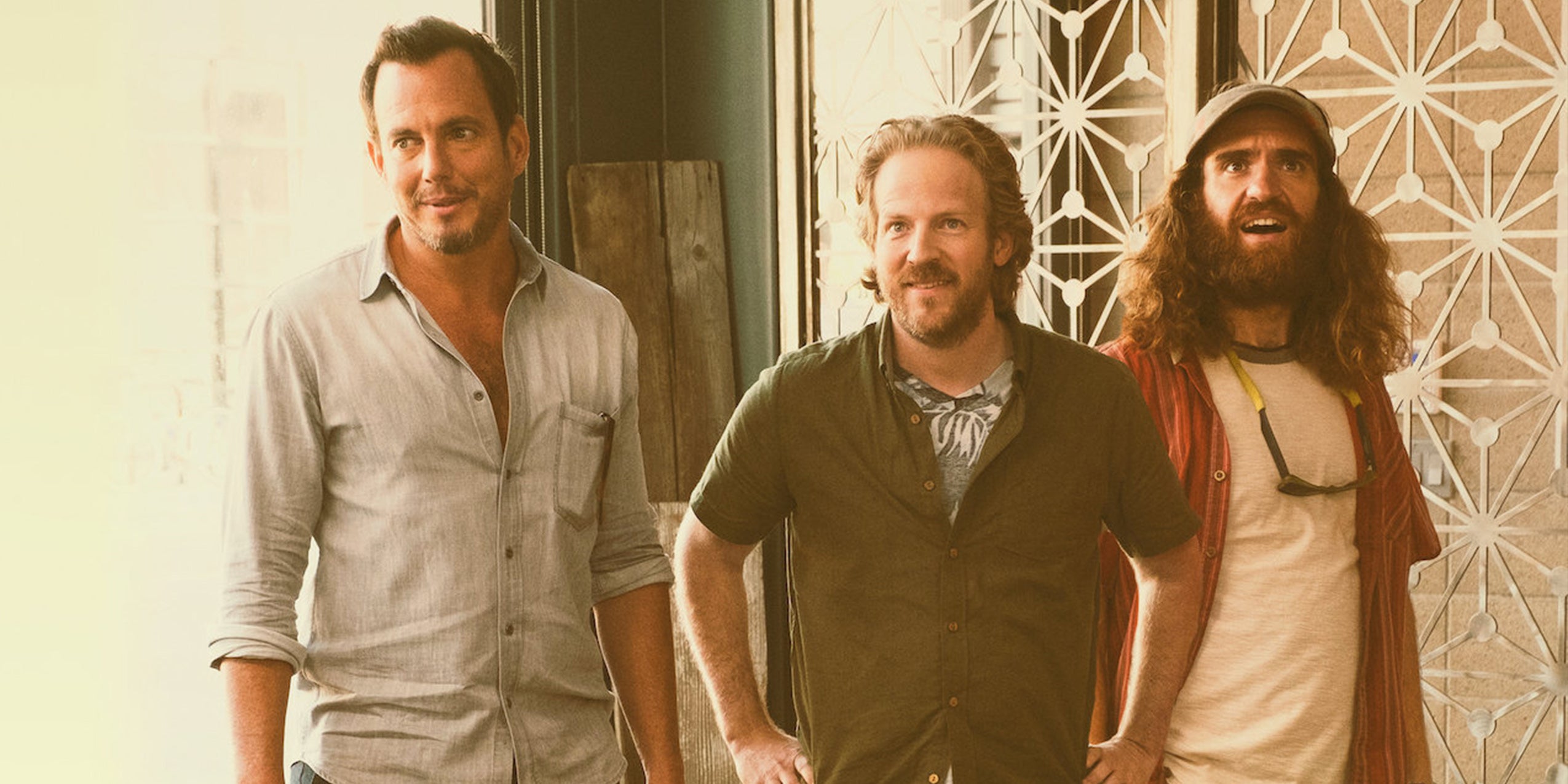 ---
Lady Dynamite
2 seasons | Ended
In season 2 of Lady Dynamite, the universe is still mostly intact: talking pugs, hungry raccoons, a deconstruction of show business and mental health. But the storyline opens up a little: Now Maria Bamford has entered a relationship and is testing out domestic life alongside comedy and career. If you're wondering if the show is less meta this time around, the answer is no, and that's to Lady Dynamite's advantage. —Audra Schroeder
---
Netflix Presents: The Characters
1 season | Ended
This sketch show is reverse-engineered for the age of digestible, bite-sized content. Netflix gifts eight comics with 30 minutes, and in that window they are tasked with forging an original sketch show—the streaming giant called it "outlaw comedy," which speaks to the spirit of the weirdo humor. Henry Zebrowski plays a horny caveman. Natasha Rothwell raps in solidarity with Forever 21-shopping "basic bitches." SNL outcast Tim Robinson plays gambling addict Sammy Paradise. —Ramon Ramirez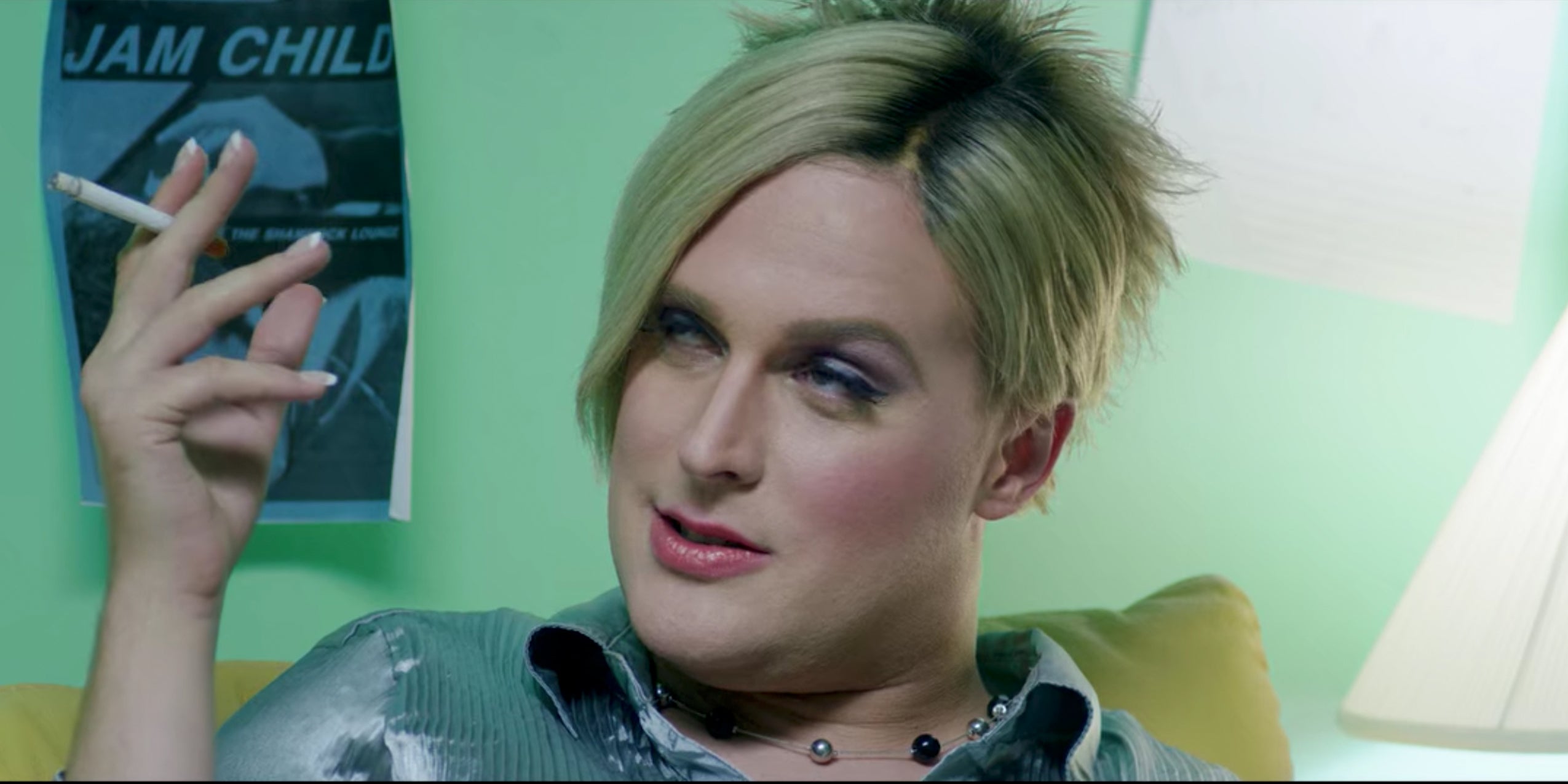 ---
Netflix original series: Revived Comedies
Wet Hot American Summer: First Day of Camp
1 season | Ended
As a prequel to 2001's Wet Hot American Summer, First Day of Camp takes a serialized form and transports us to Camp Firewood at the start of the summer. The original gang's all there (and a little older), but FDOC builds on the existing narrative and fleshes out some the film's more absurd storylines, like a talking can of vegetables. Jon Hamm, Chris Pine, Kristen Wiig and more make appearances, and the inside jokes don't let up. —Audra Schroeder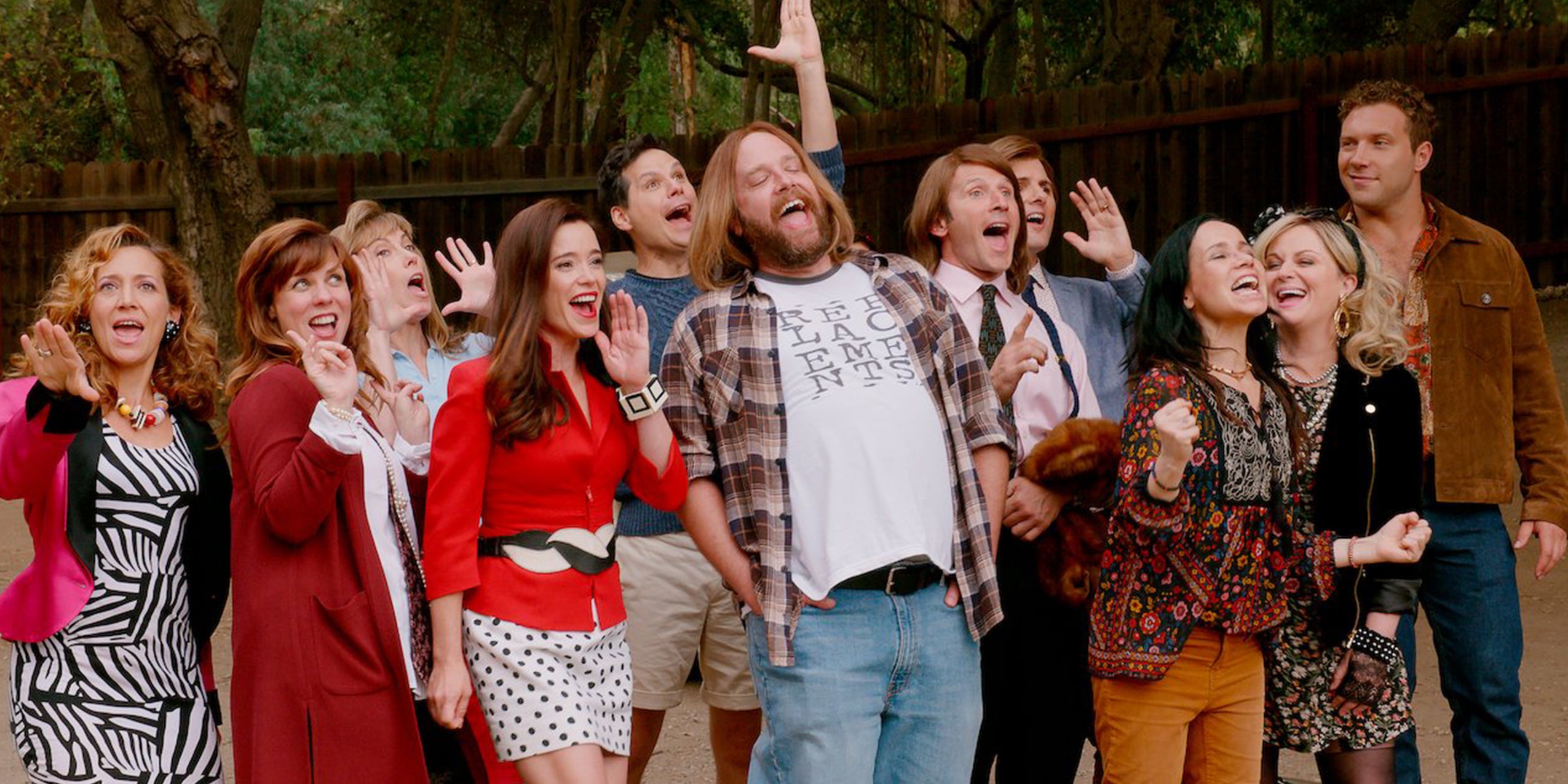 ---
One Day at a Time
3 seasons | Ended
The series reboots Norman Lear's popular '70s series with the same title, which was edgy at the time for portraying a divorced single mother raising two teenage daughters on her own in Indianapolis. In the Netflix version, Penelope Alvarez is a single mom raising two teenage kids too, but don't let the soft lighting and gem-toned clothes fool you: The details of her life are closer to the pulse of the modern American family than you'd think. She's a war veteran living with post-traumatic stress, her Cuban immigrant mother lives in her apartment with her, and her activist daughter recently came out of the closet. The result is some powerful, timely TV. —Christine Friar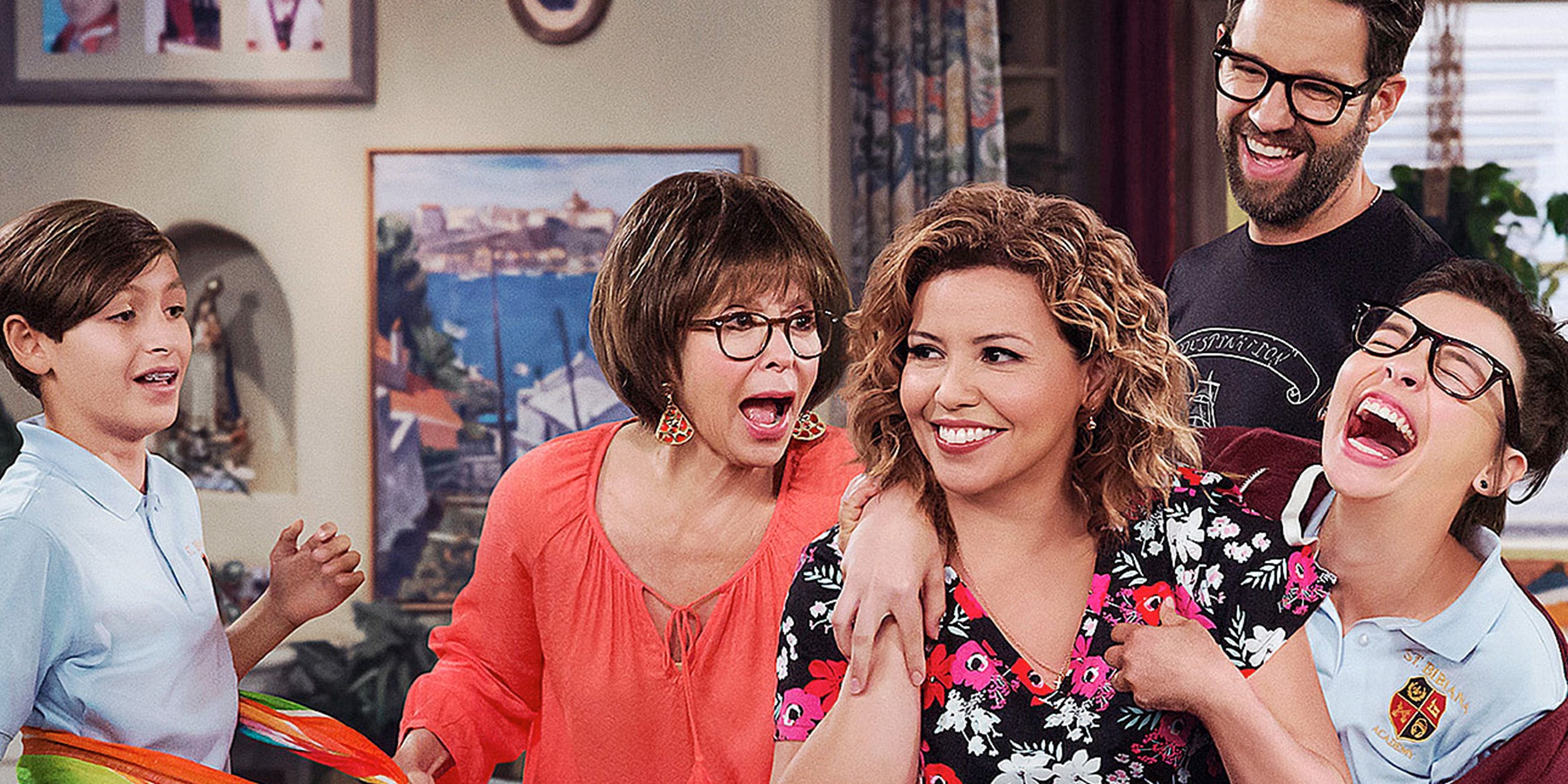 ---
W/ Bob & David
1 season | Ended
In the 17 years since HBO's Mr. Show—helmed by David Cross and Bob Odenkirk—went off the air, its fandom has endured more than most sketch shows. Mr. Show has survived online, but it always worked better in episode form. It had a structure—every sketch was impressively linked. Fans talked about episodes in shorthand: "Wyckyd Sceptre," "America blows up the moon," "24 is the highest number." Netflix was smart to pursue W/ Bob and David; younger fans have come to know them from their TV shows: Arrested Development (which Netflix swooped in to save) and Breaking Bad/Better Call Saul, respectively. W/ Bob and David came back at a time when sketch comedy populated and defined TV—Key & Peele, Portlandia, Kroll Show, Inside Amy Schumer—and it thrives online on platforms like Funny or Die. Mr. Show's influence can be found in those shows, but W/ Bob and David is not Mr. Show part two. —Audra Schroeder
---
Mystery Science Theater 3000: The Return
2 seasons | Pending
When Mystery Science Theater 3000 debuted in 1988, the premise might have seemed absurd: Host Joel Robinson (Joel Hodgson) is forced to watch (and comment on) bad movies with two salty robots. Netflix's update on the series with Jonah Ray, Felicia Day, and Patton Oswalt works: The new series looks more polished, and the jokes have been updated. Now we have assorted platforms where we can heckle bad content, and YouTube personalities have made careers out of riffing on video games and pop culture. However, this reboot doesn't feel shoehorned into a landscape littered with hot takes and chilled nostalgia. The premise isn't that absurd now, but it's still witty and punk. –Audra Schroeder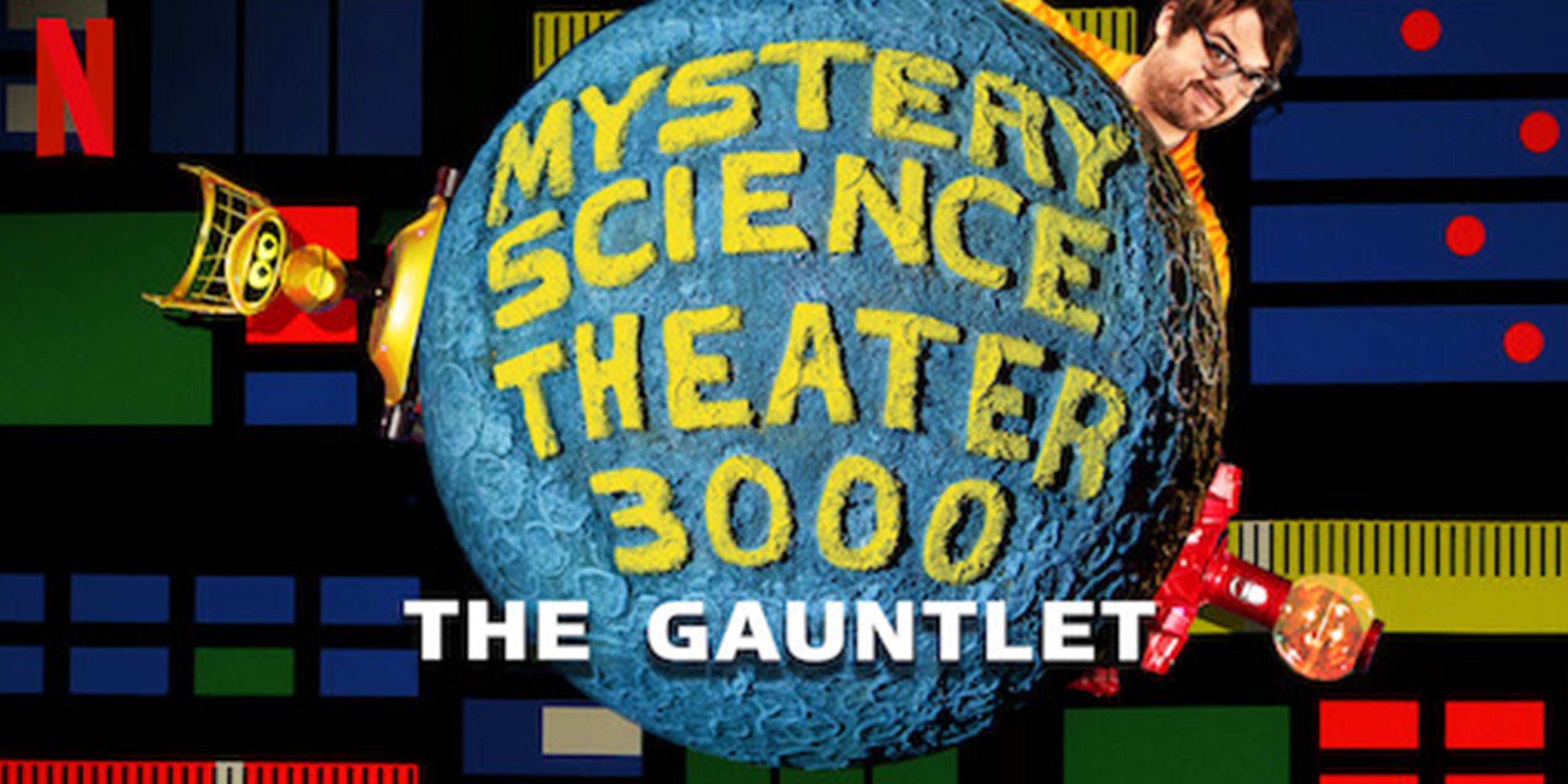 ---
Arrested Development
Season 4-5 | Pending
Arrested Development has started to show its age in its fifth and likely final season. While the show's "edgy" gags used to feel clever most of them now come off as hacky. Yet creator Mitch Hurwitz is such a talented writer, the worst of Arrested Development still manages to be smarter and funnier than many shows at their best. While the show doesn't arrive at a wholly satisfying conclusion, it's at least consistent with recent seasons—if not with its initial run. As Arrested Development ends with a whimper rather than a bang, let fans of TV's streaming age heed this warning when pleading for the resurrection of their favorite shows: Be careful what you wish for. —Chris Osterndorf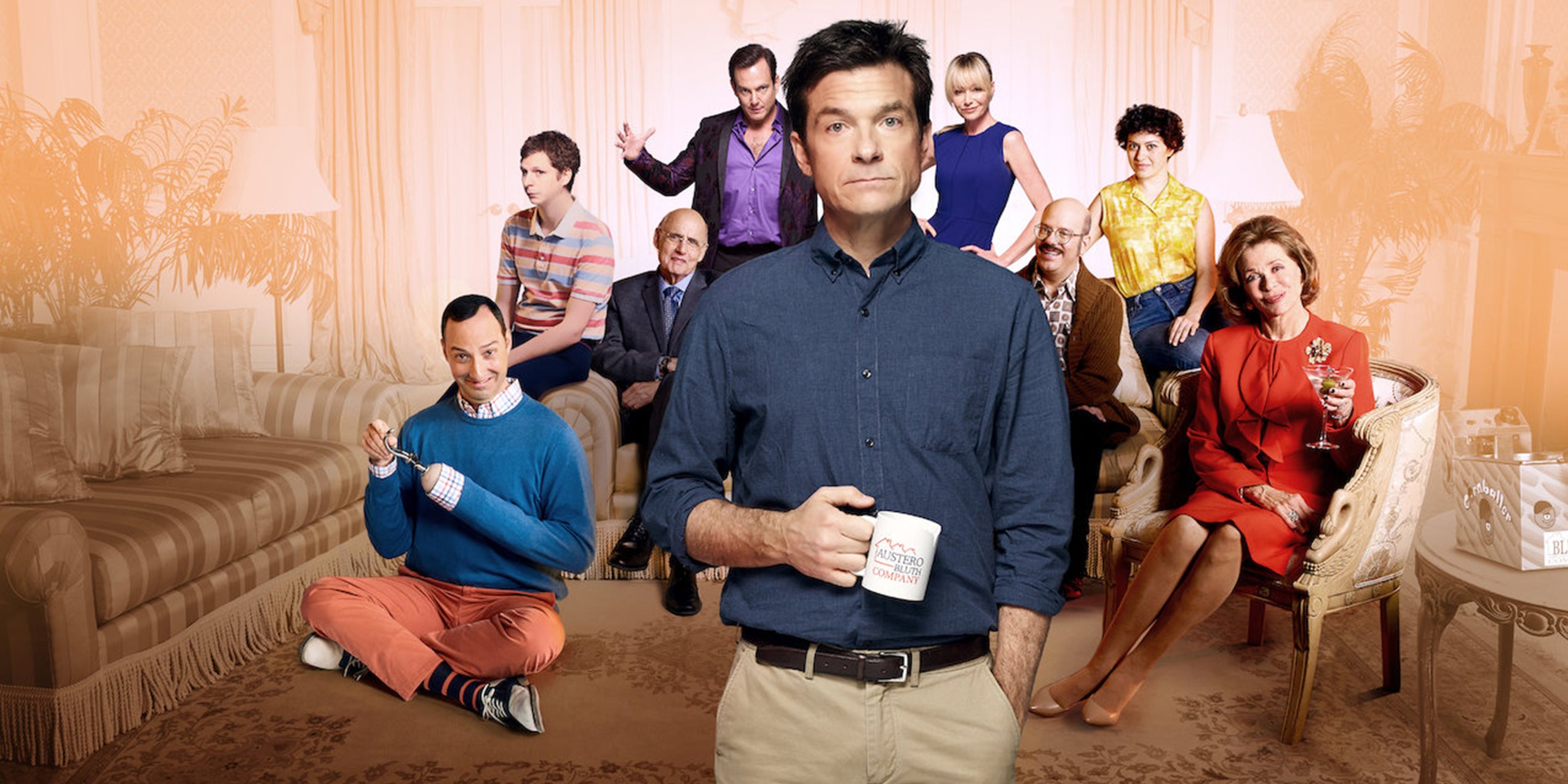 ---
Netflix original series: Romantic Comedies
The End of the F***ing World
1 season | Pending
This Netflix original series presents us with a boy named James, who is pretty sure he's a psychopath. He's already murdered animals, and now he's ready to pivot to humans. But when he meets classmate Alyssa and decides she'll be his first victim, he gets more than he bargained for. The two embark on a road trip, which inadvertently becomes a death trip, and the series deftly balances dark comedy with genuine emotion. —Audra Schroeder
---
Love
3 seasons | Ended
Love's third and final season takes a characteristically unflinching look at Gus and Mickey's struggle to build a healthy relationship, even as they fight to resist their self-destructive tendencies and the temptation to run back to their old lives. They've settled into their own version of domestic bliss by this point, but that doesn't stop them conjuring up worst-case scenarios for how their relationship could implode or getting into knock-down, drag-out fights against their better judgment. A fleshed-out supporting cast lends the dysfunctional rom-com a greater sense of depth and gives viewers more characters to root for, from Gus' affable neighbor Chris, who dreams of becoming a professional stuntman, to Mickey's roommate Bertie, who's afraid of settling but isn't quite sure how to take control of her own life. Love technically has a happy ending—you'll have to watch it for yourself to see what that means—but its characters' greatest triumph is learning how to love themselves. —Bryan Rolli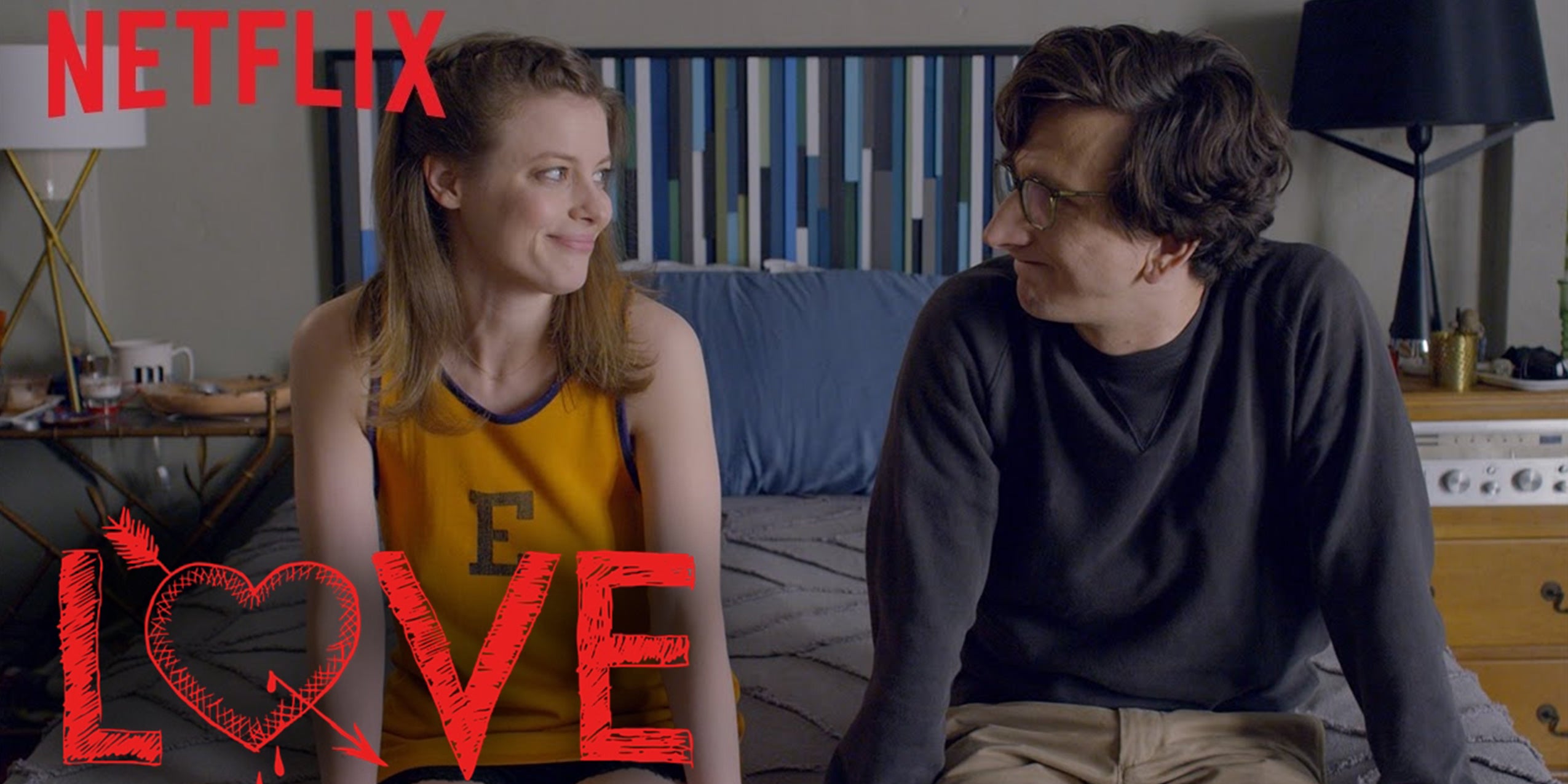 ---
She's Gotta Have It
1 season | Renewed for season 2
Meet Nola Darling. In her own words, she's a "sex-positive, polyamorous, pansexual." In other words, she's the ideal television protagonist for right now. As played by DeWanda Wise, Nola is deeply flawed, given to impulsivity and selfishness, but she's also confident and unapologetic about what she wants. She's Gotta Have It is about more than just sex. The men in her life are just a way of introducing us to her outlook and her world. It's all vital, compelling work from New York's prodigal director, Spike Lee. —Chris Osterndorf
---
Easy
2 seasons | Ending after season 3
If rom-coms like 2010's Valentine's Day and 2011's New Year's Eve were turned into an eight-part Netflix series and pivoted an obsession with love and romance for boning, Easy would be that series. Filled with surprising celebrity cameos including Emily Ratajkowski, Orlando Bloom, and Hannibal Buress, the series follows Chicago couples as they navigate their sexual relationships. While most episodes are one-off plots, dropping you into the action of a character's frustrations, occasionally these plots cross paths, bringing together some semblance of continuity. —Samantha Grasso
---
Gilmore Girls: A Year in the Life
1 season | Pending
After a decade of fans eagerly clamoring for more time with Lorelai and Rory, Netflix brought original showrunner Amy Sherman-Palladino back to the director's chair for four more feature-length episodes—one for each season in a year, 10 years after the original series finale. But it's as if all of Stars Hollow got caught up in a very different time warp: Now, the writers beat viewers over the head with jokes instead of slyly slipping them in, Rory's signature go-get-'em attitude is replaced with entitlement, and the show loses its realistic footing in favor of bizarro-world musical numbers and steampunk dream sequences. Worst of all, Sherman-Palladino insisted on shoehorning in the "final four words" she's teased for decades—but without accounting for any growth between the intended finale with 18-year-old Rory and now. —Monica Riese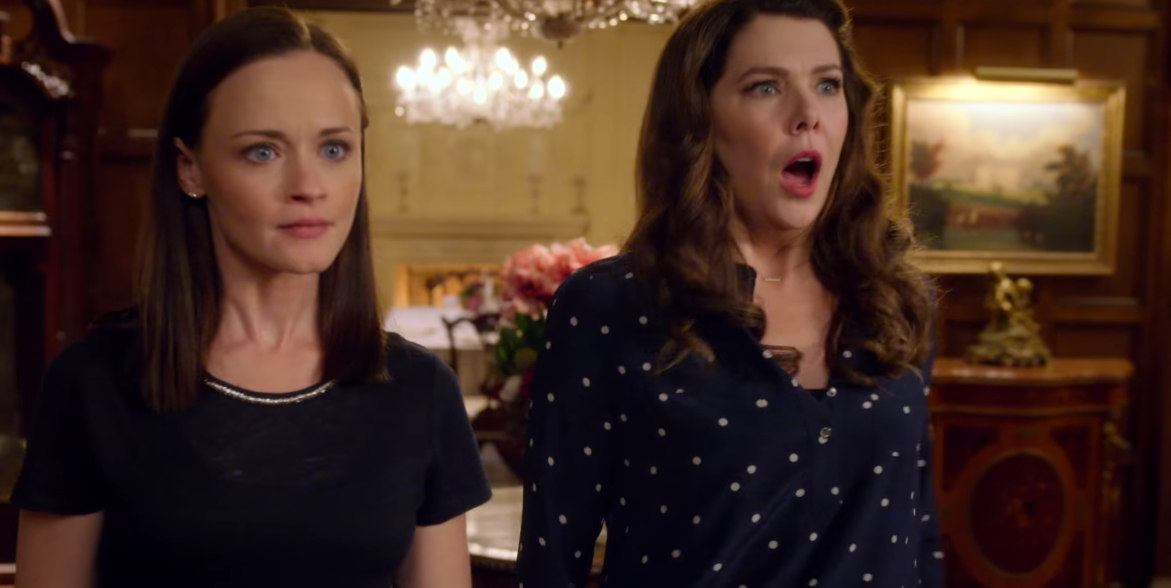 ---
Girlboss
1 season | Ended
There's a scene early in the first episode of Girlboss where we smash-cut protagonist Sophia (Britt Robertson) and soon-to-be boyfriend Shane (Johnny Simmons) from a bar to a bedroom. Before the scene can fulfill its destiny as a total cliché, Sophia brings the action to a stop with "I'm done," then "can I crash here?" It's a perfect encapsulation of how the series tweaks the familiar enough to be rewarding. Adapted from the best-selling Sophia Amoruso novel of the same name by Kay Cannon, Girlboss is a show that is abrasive and slyly charming. Too bad it was buried under a wall of content and quickly canceled. —Eddie Strait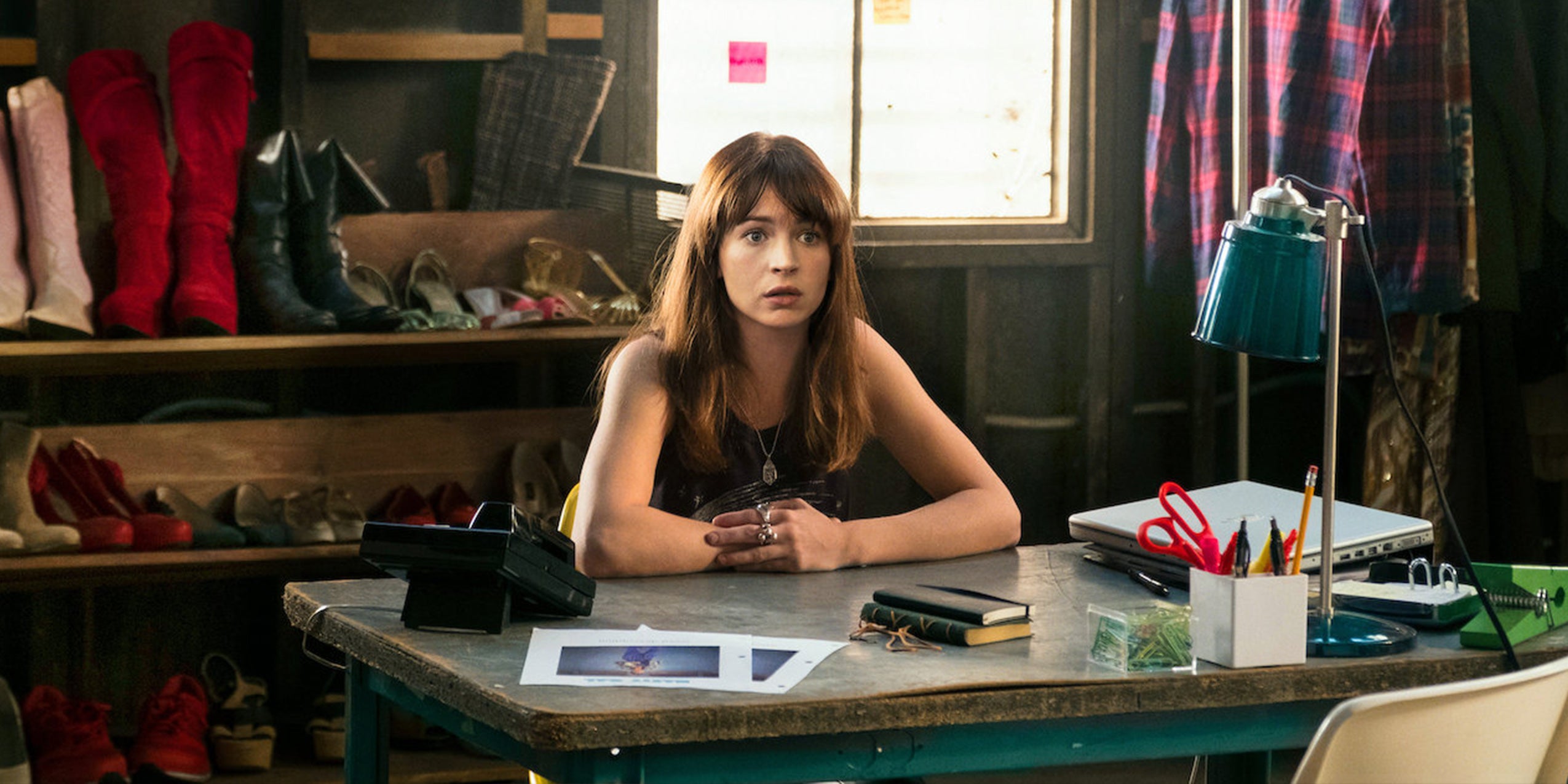 ---
Friends from College
2 seasons | Ended
Season 2 of Friends From College picks up a year after the events of season one, with the secrets tearing the central friend group apart having all come to light. Ethan (Keegan-Michael Key) and Lisa (Cobie Smulders) are getting divorced, now that she's found out about his long-running affair with Sam (Annie Parisse.) Lisa has a new boyfriend, Charlie (Zack Robidas.) Sam, meanwhile, is trying to make it work with her husband, Jon (Greg Germann.) Max (Fred Savage) is getting married to his longtime partner, Felix (Billy Eichner.) Nick (Nat Faxon) is embarking on a new relationship with a lifestyle guru named Meryl Morgan (Sarah Chalke,) even as he continues to have feelings for Lisa. And Marianne (Jae Suh Park) isn't really up to much of anything though she remains one of the best parts of the show. I don't mind watching adults behaving badly, but I wish the show would offer something deeper about the difficulty of staying friends with people as you age. Instead, it's just a lot of wasted potential. —Chris Osterndorf
---
Netflix original series: Sci-Fi
Stranger Things
2 seasons | Renewed for season 3
Ross and Matt Duffer's ode to '80s horror and sci-fi debuted in the summer of 2016 and slowly infected us all. It wasn't an anticipated hit or a big-name Netflix release, but the series—which focuses on the town of Hawkins, Indiana, in 1983 and the mysterious disappearance of Will Byers—got its hooks in a generation raised on The Goonies and Stephen King. From a killer theme song to era-appropriate pop culture references, Stranger Things is very much of a time, but standout performances from Millie Bobby Brown as Eleven, a girl with special powers, and Winona Ryder as Will's distraught mom—as well as glimpses into the terrifying Upside Down—delivered a new genre hit for Netflix. It also delivered a viral hit in the form of Barb (Shannon Purser), a character who was gone too soon. The people demanded justice, and season 2 more than delivered. —Audra Schroeder
---
Black Mirror
Seasons 3-4 | Renewed for season 5
In season 4, Black Mirror's extended universe is built out even more. There are familiar explorations of memory ("Crocodile"), love ("Hang the DJ"), and technology gone wrong ("Metalhead," "Arkangel"). But two episodes, "USS Callister" and "Black Museum," explore even more relevant topics. The connective, collective thread is there, but the themes are still dark as hell. (Note: All four seasons of Black Mirror are available on Netflix, but only seasons 3 and 4 were original to the service. Here's our definitive ranking of the best Black Mirror episodes.)—Audra Schroeder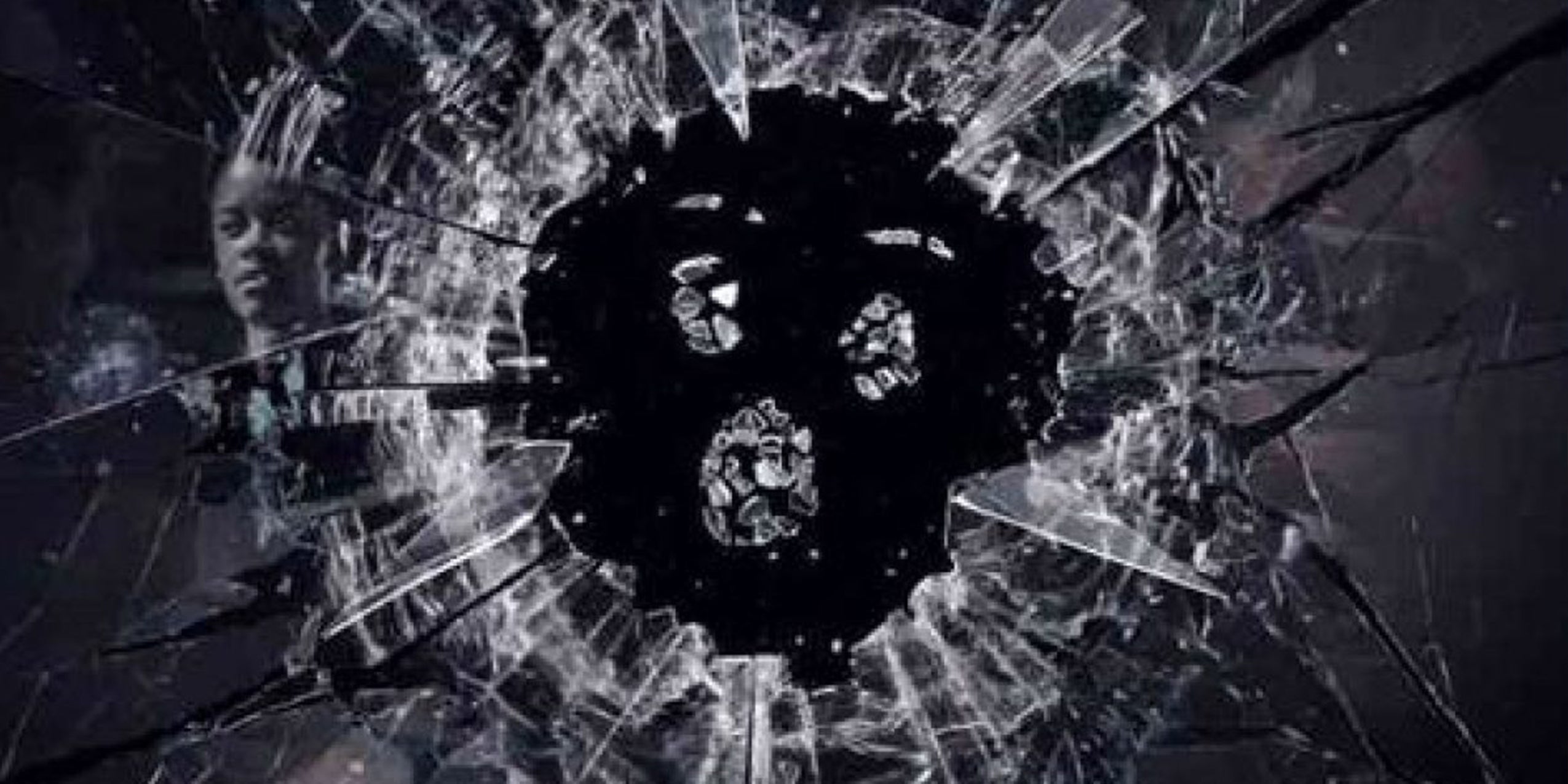 ---
Dark
1 season | Renewed for season 2
From filmmaker Baran bo Odar and writer Jantje Friese, Dark is a show about several intertwining families in the German city of Winden and the disappearance of several local children. Its half gritty crime drama, half supernatural thriller, all modern prestige television. In the tradition of a depressing amount of series about small towns with missing children, Dark is a sort of cross between Stranger Things, Twin Peaks, and True Detective. It manages to squeeze in all sorts of '80s nostalgia, from warnings about the dangers of nuclear power to philosophical riffs on the nature of time. —Chris Osterndorf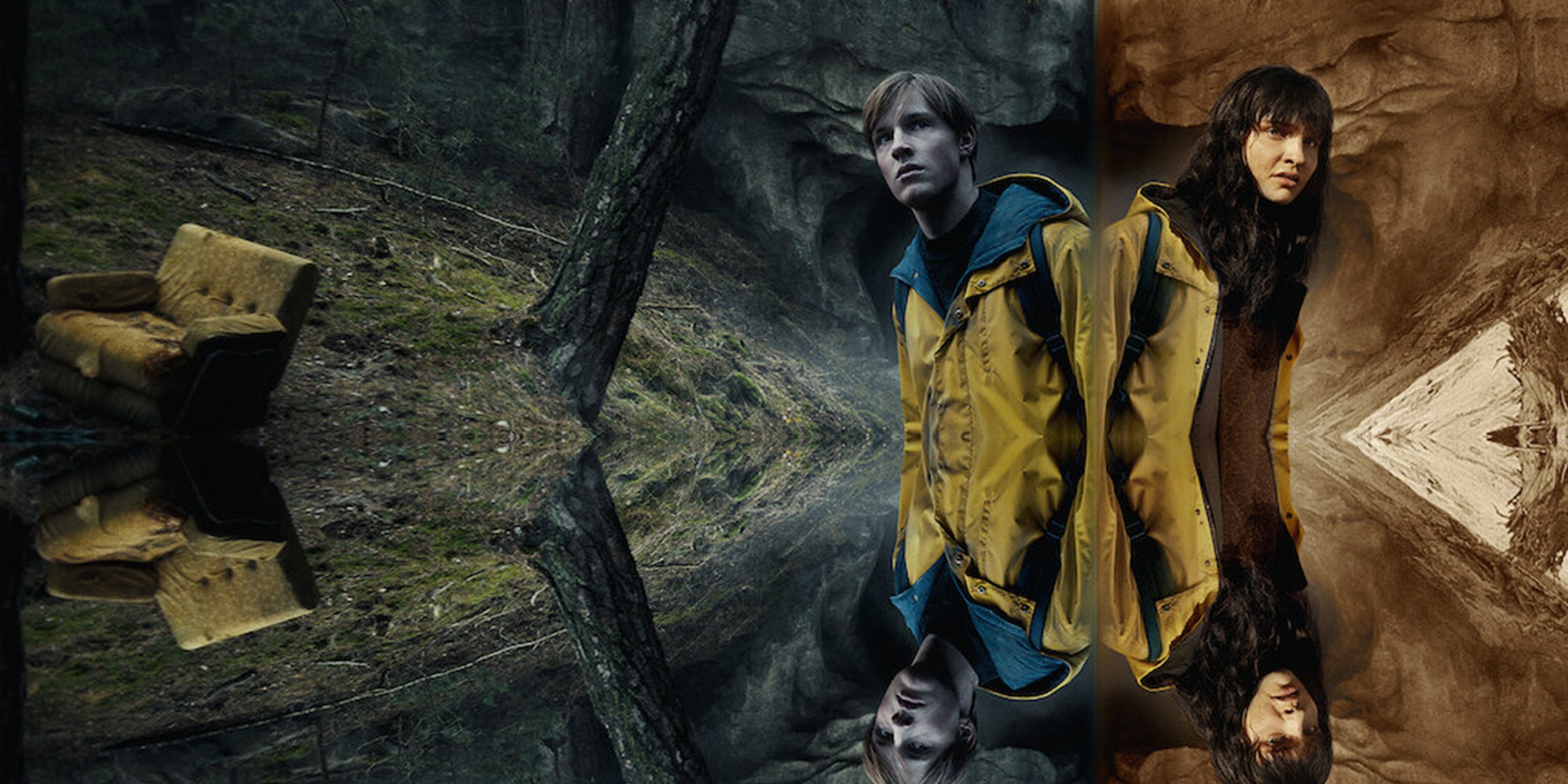 ---
Sense8
2 seasons | Ended
The Wachowskis teamed up with Babylon 5's J. Michael Straczynski for this ambitious sci-fi drama about eight strangers who discover they share a psychic link. It's slow to start (a common problem on Netflix), but the payoff is worth it. The eight leads represent one of the most diverse casts on TV, ranging from a closeted gay Mexican actor to a Kenyan bus driver to a transgender hacktivist in San Francisco. Bonding through their psychic connection, they pool their skills to protect the eight-person "cluster" from the villainous agents who want to hunt them down. Sense8 covers every genre you can possibly imagine, including a Bollywood dance sequence, excellent fight scenes from Korean actress Doona Bae, and several intense romantic subplots. Overall, it's a sci-fi thriller with a powerful message about solidarity and friendship across cultural divides, and we were sad to see it get canceled after two (very expensive) seasons. Thankfully, the fandom outcry encouraged Netflix to bring the show back for a conclusive finale in 2018. —Gavia Baker-Whitelaw
---
Lost in Space
1 season | Renewed for season 2
Originally a spin on The Swiss Family Robinson, the classic premise of a family in the future who get stranded on an alien planet along with a robot, a military officer, and a sneaky doctor remains mostly the same here. This is a big, expansive concept, chock full of nostalgia, in a genre people love, done in mass appeal, "four quadrant" fashion, on a platform which throws money at content like it's going out of style. There's even some gender-bending casting going on, for good measure. It's easy to make fun of remakes and revivals in an age where seemingly every show is coming back, but at least on paper, resurrecting Lost in Space is a great idea. That doesn't change the fact, sadly, that the new Netflix original series is underwhelming and kind of a mess. —Chris Osterndorf
---
3%
2 seasons | Renewed for season 3
Brazilian sci-fi series 3% turned out to be one of 2017's most popular. But is it any good? Created by Spanish filmmaker Pedro Aguilera, the show is set in a dystopian future where the population goes through "the Process" in hopes of making it to "the Offshore," while everyone else is condemned to the poverty and struggle of "the Inland." The Process amounts to watching teens and 20-somethings tackle brainteasers. There are government cover-ups, and the show is setting up a long-term arc, but season 1's eight episodes are slow, frustratingly coy on details, and the world-building leaves too many disinteresting clichés. —Eddie Strait
---
The OA
2 seasons | Pending
If the first season of The OA messed you up (in a good way), season 2 will break your brain. The show opens with a new character: Karim Washington (Kingsley Ben-Adir), a private investigator tasked with finding a missing teenage girl. Karim inhabits an alternate dimension from season 1. In this new dimension, Prairie goes by her Russian birth name, Nina Azarova, and was never adopted by an American couple. (Also: Joe Biden is president instead of Barack Obama.) Prairie/OA's friends from Hap's basement all appear in this new dimension in slightly different roles, including Homer (Emory Cohen), the man she fell in love with while trapped underground for seven years. The OA is proving to be a weird, original show that is forging its own path. It's unclear what we'll find out at the end of this series, but for now, the ride is thoroughly enjoyable. —Tiffany Kelly
---
Netflix original series: Sitcoms
Unbreakable Kimmy Schmidt
4 seasons | Ended
Unbreakable Kimmy Schmidt ended its run on Netflix much as it began: hilarious, poignant, and criminally underappreciated. For those of us who stuck in there, the back half of season 4 holds plenty of rewards. (The first six episodes dropped last year, just in time for Emmy qualification.) The book Kimmy (Ellie Kemper) wrote to teach boys not to be creeps starts catching on, just as Jacqueline (Jane Krakowski) and Lillian (Carol Kane) realize that younger men are interested in them now, as younger women have raised their standards. Titus (Tituss Burgess) discovers that all you have to do to be in Cats is walk onstage, and brags about his role as a doorman on an unreleased episode of Daredevil to win his ex Mikey (Mike Carlsen) back. And the show reckons with the Me Too movement in the most Kimmy Schmidt way possible—through puppets. —Chris Osterndorf
---
Master of None
2 seasons | Pending
Aziz Ansari's Master of None may be the East Coast cousin to Issa Rae's Insecure. Both are about young people on the precipice of adulthood, both revolve around unique TV friend groups, and both are very concerned with matters of love and sex. The difference is that while Insecure stays narrowly focused on Issa and her triumphs and struggles, Master of None also functions as a way for Ansari and co-creator Alan Yang to investigate larger ideas and themes. In the show's first season, Ansari's Dev grapples with racism, sexism, the aging process, and the reality of having immigrant parents. All the while, you feel as if Ansari is learning along with the rest of us. Season 2 transports some of the action to Rome. —Chris Osterndorf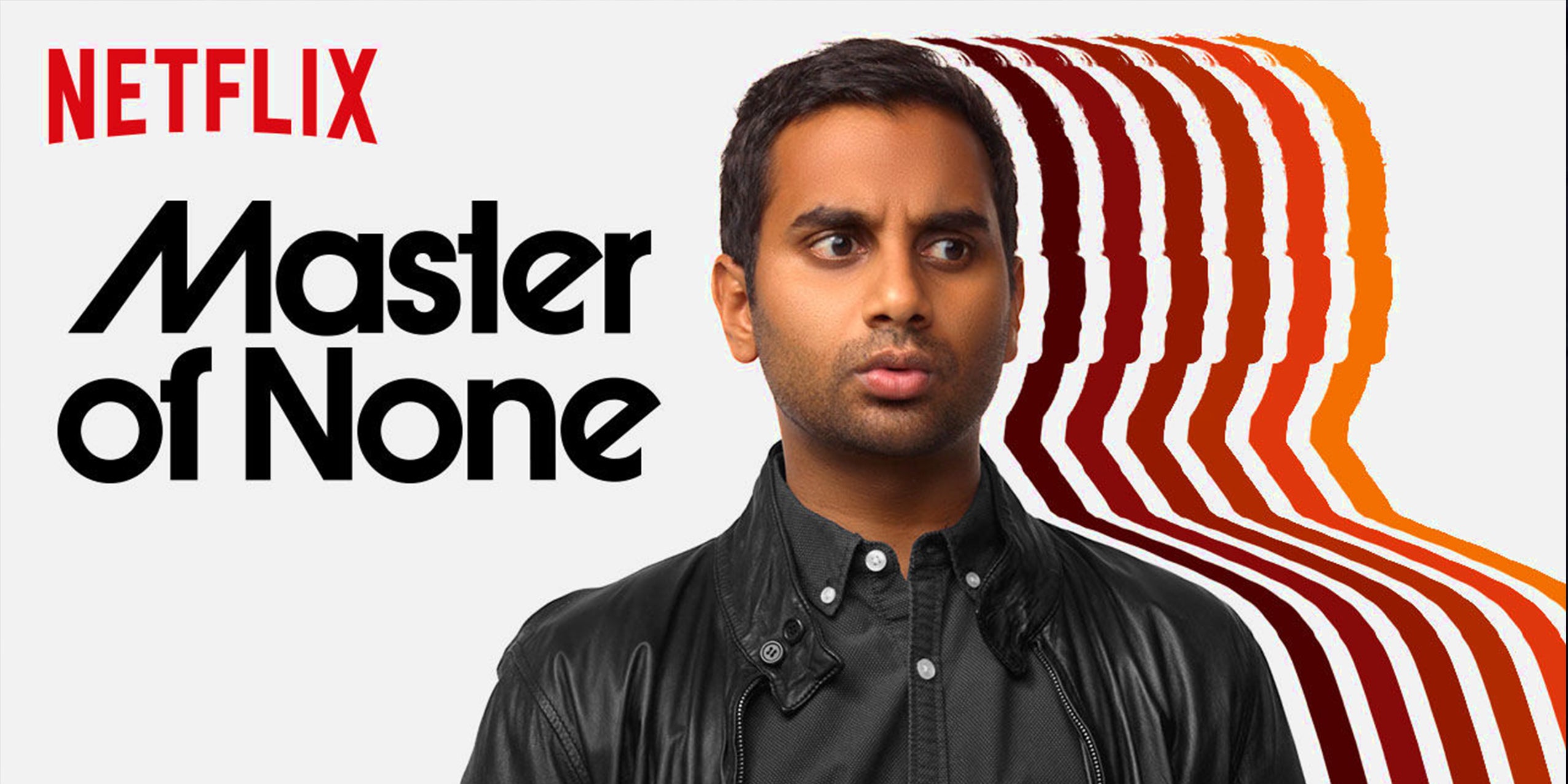 ---
Grace and Frankie
5 seasons | Renewed for season 6
Can Grace and Frankie truly live apart? That's the question the Lily Tomlin and Jane Fonda-led series is building to in season 5, which also takes "the alternative" into consideration: an alternate reality where Grace and Frankie were never friends. This season also plays with "senior moments," a failed business idea, and looks at how women of a certain age assert themselves. —Audra Schroeder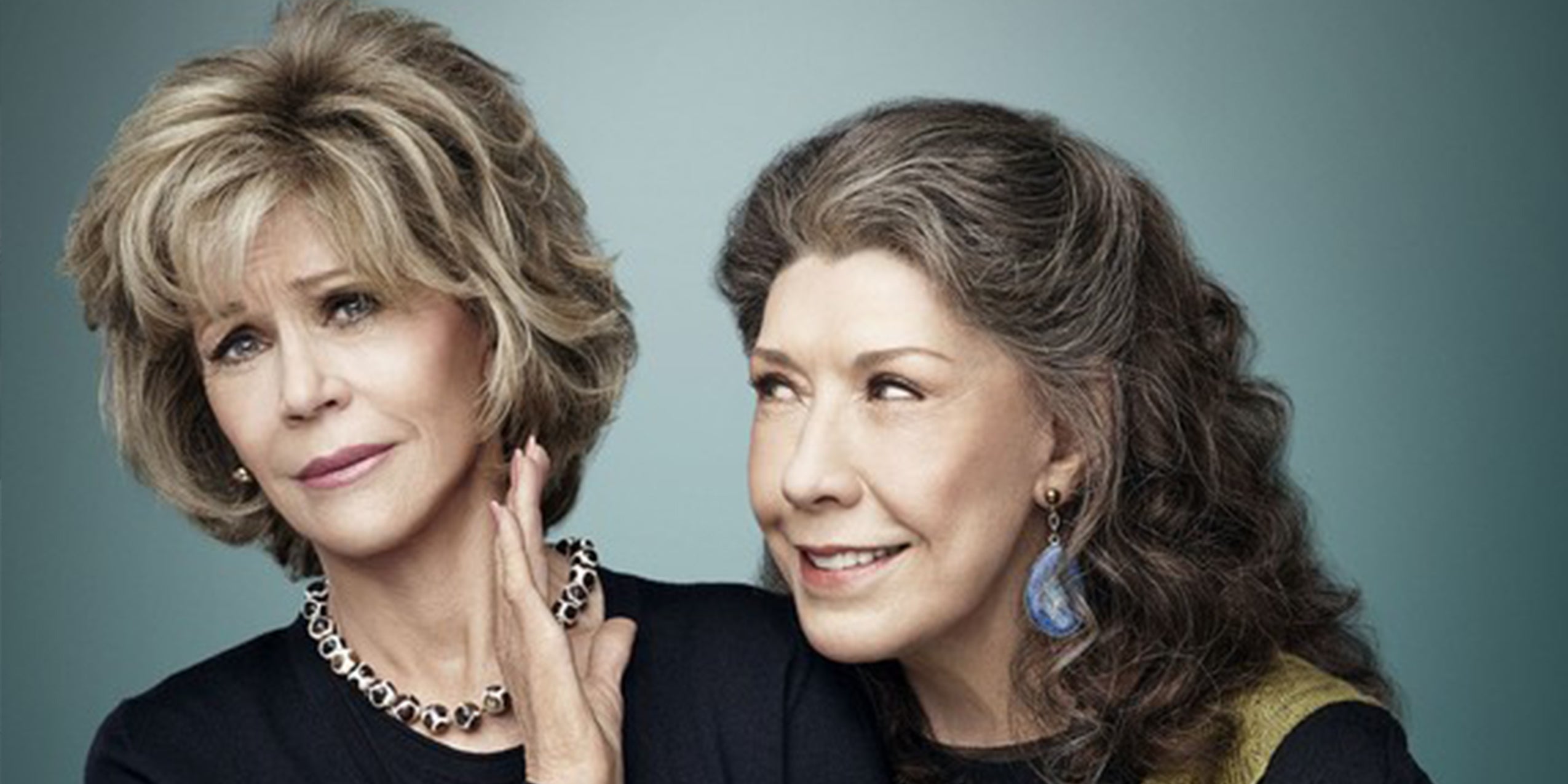 ---
The Ranch
6 parts | Renewed for part 7
In the pantheon of Netflix original shows, The Ranch is an underdog. Blogs mostly ignore it, but this working-class comedy about a former college sports star coming home to work the family ranch is a raunchy treat. Held up by a cast that includes Ashton Kutcher, Debra Winger, and Sam Elliott, The Ranch has a surprising amount of depth hiding between its profane jokes. —John-Michael Bond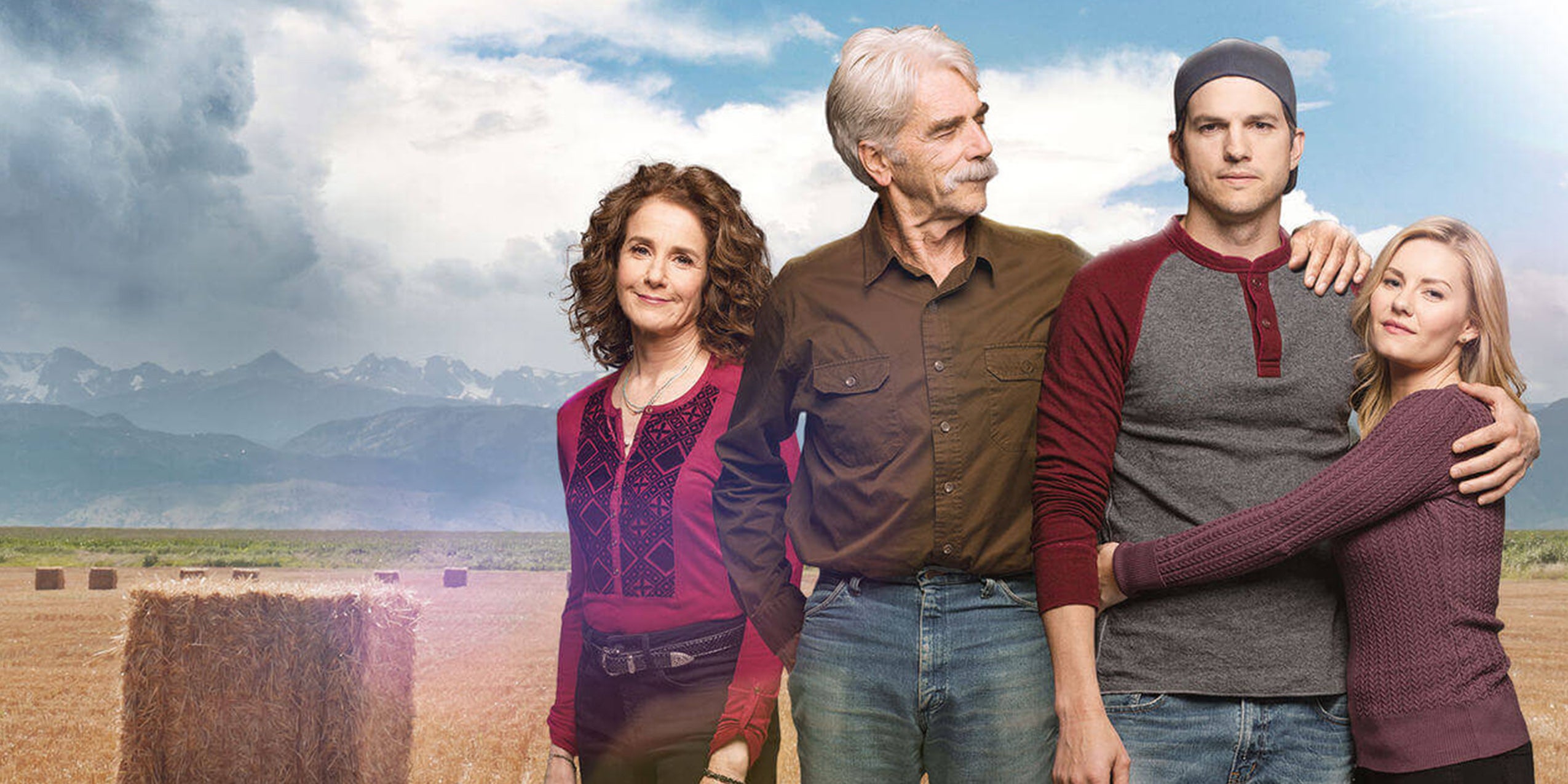 ---
Santa Clarita Diet
3 seasons | Pending
Featuring one of the stranger sitcom premises in recent years (and that's saying something), Santa Clarita Diet finds Drew Barrymore and Timothy Olyphant playing Joel and Sheila, two married realtors stuck in a rut. But everything changes when Sheila becomes undead and begins to crave the taste of human flesh. From Victor Fresco, creator of cult comedy hits such as Andy Richter Controls the Universe and Better Off Ted, Santa Clarita Diet is an oddity from one of the more original minds in TV comedy. —Chris Osterndorf
---
Netflix original series: Superhero Action
Marvel's Daredevil
3 seasons |Ended
Daredevil season 3 remains very Daredevil, without correcting its earlier flaws. The strengths remain the same—those heart-pounding long-form action sequences continue to impress—but as someone who watches every Netflix/Marvel series, I wish Daredevil would take more creative risks. Season 3's marketing campaign leans heavily into Matt's Catholic faith, but in practice, this just means some longwinded debates from Bible Study 101. Even the new antagonist, Bullseye, feels like a retread of Nuke's toxic masculinity in Jessica Jones. As Marvel continues to expand into TV, it's hard to see how Daredevil can be essential viewing for anyone except dedicated fans. —Gavia Baker-Whitelaw
---
Marvel's Jessica Jones
2 season | Season 3 pending
Jessica Jones returns for a second season of Marvel's gripping, feminist thriller. With her nemesis Kilgrave gone, Jessica (Krysten Ritter) investigates the mystery of how she gained her powers as a child. Unlike some of Marvel's other Netflix series, this show is too intense to binge-watch in one sitting—and that's definitely a good thing. —Gavia Baker-Whitelaw
---
Marvel's Luke Cage
2 seasons | Ended
Luke Cage improves in its second season, developing the tensions within Harlem's criminal underworld while correcting some of the weaker points of season 1. The villains are a particular highlight this time around, with Mariah Dillard and her partner Shades Alvarez arguably getting a more compelling storyline than Luke Cage himself. They're also joined by a new rival in the neighborhood, the super-strong John 'Bushmaster' McIver, a Jamaican gangster. —Gavia Baker-Whitelaw
---
Marvel's The Punisher
2 seasons | Ended
Frank Castle remains one of Marvel's most controversial characters, and in season 2 of The Punisher, Netflix is evidently trying to play it safe. The ultra-violent fight scenes are still there, but the show has dialed back the half-assed political commentary from season 1, focusing instead on the personal conflict between Castle ad his amnesiac nemesis Billy Russo. The Punisher offers decent action scenes and a great lead actor, and the same level of okay-to-boring crime drama storytelling we've seen throughout the franchise. If you enjoyed season 1 you'll be perfectly happy with this addition, but it doesn't do anything interesting with a character who should feel more relevant to our current political climate. —Gavia Baker-Whitelaw
---
Marvel's The Defenders
1 season | Pending
Superhero franchises insist on team-ups, but are they always necessary? The Defenders brings together Marvel's four Netflix heroes to fight the Hand, a criminal cult who are honestly kind of boring. Fortunately, the Hand's new leader is a highlight. Sigourney Weaver plays the glamorous supervillain Alexandra with menacing charm, almost making up for the lack of originality elsewhere. The Defenders is perfectly watchable overall, but it's aimed solidly at long-term fans of the franchise. —Gavia Baker-Whitelaw
---
Marvel's Iron Fist
2 seasons | Ended
After an infamously messy first season, Iron Fist offers some slight improvements in season 2. But despite its tighter writing and vastly improved action scenes, this show is still a weak link in the Marvel franchise. Sometimes, a concept is just too bad to be worth rescuing. —Gavia Baker-Whitelaw
---
Netflix original series: Thrillers
House of Cards
6 seasons | Ended
For our current cultural moment, the last season of House of Cards makes for a fitting finale. Just last year, people wondered if the show would become boring amidst our real-life political circus. But this season fascinates as a searing commentary on the Me Too era, a reflection on the age of streaming television, and a continuation of the series' classic "ripped from the headlines" approach to storytelling, which is no less outrageous than what we read about on a daily basis. By giving the final episodes to Claire Underwood (Robin Wright), Netflix has shown how we can achieve some justice by putting talented women in the positions of power they deserve. Meanwhile, audiences are left to wonder how things might have gone were this Wright's show from the beginning. —Chris Osterndorf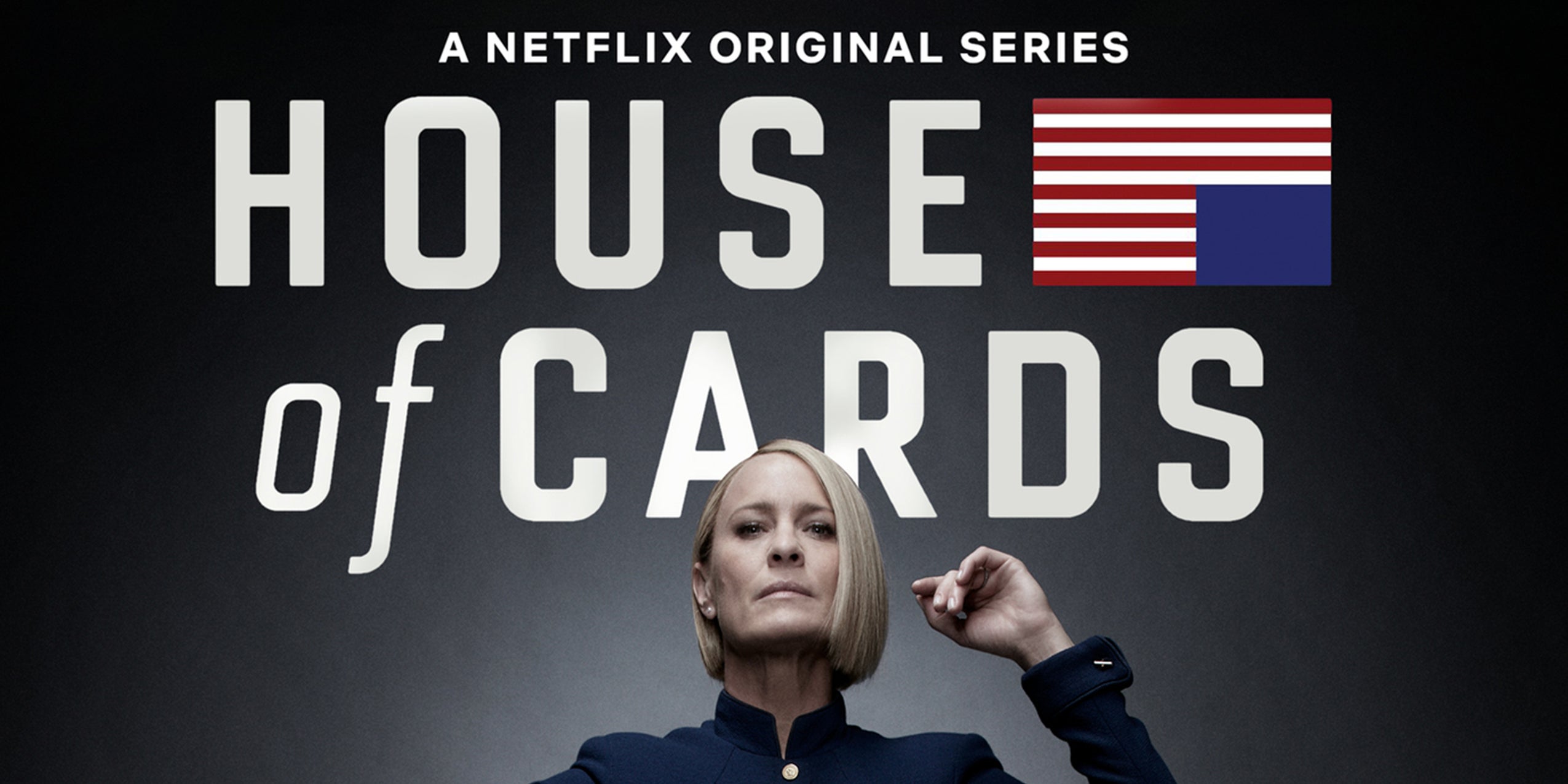 ---
Safe
1 season | Pending
A French co-production between Netflix and Canal+, Safe has just arrived on streaming in America while France will air it on channel C8. The series is not set in France or America, though, instead taking place within a gated community in England. It's there that Michael C. Hall's Tom Delaney, a surgeon with two daughters, is trying to put his life back together after the death of his wife. As you probably could have guessed, not all of Tom's neighbors are who they appear to be, and everyone within the community's secured fences has secrets—including Tom. Things take another turn when Tom's daughter, Jenny (Amy James-Kelly), goes missing one night after a party. —Chris Osterndorf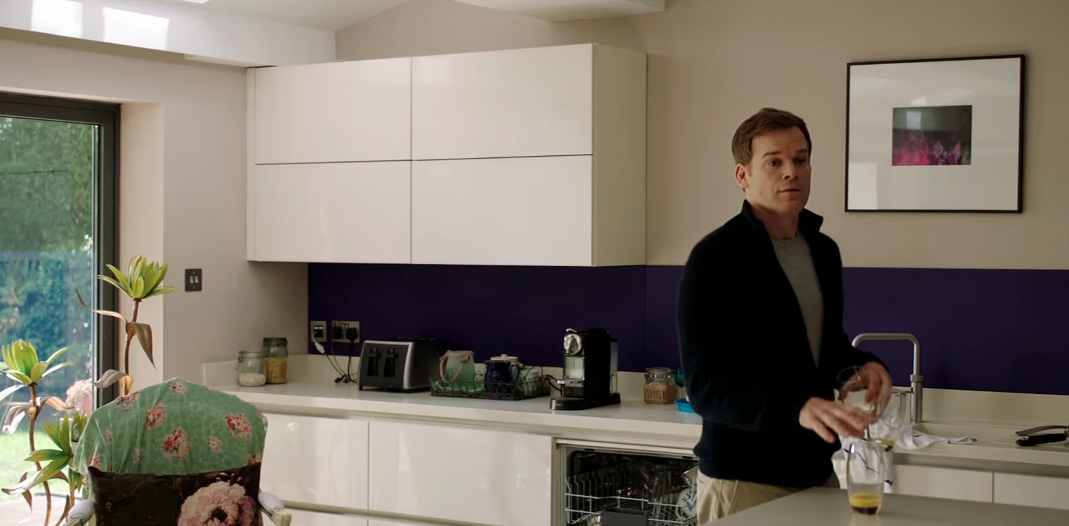 ---
Erased
1 season | Pending
Based on Japanese author Kei Sanbe's mystery manga series Boku dake ga Inai Machi ("The Town Without Me"), Erased follows aspiring comics artist Satoru Fujinuma (Yuki Furukawa) who unexplainably possesses the ability to travel back in time moments before a life-threatening incident occurs, allowing him to prevent it from happening. But this hefty story from director Ten Shimoyama isn't just for sci-fi fans. It brings emotional depth to a tired genre. —Danielle Ransom
---
Bloodline
3 seasons | Ended
Bloodline's underrated first season has all the hallmarks of a must-binge drama: a deeply personal family crisis, an episodic mystery that slowly unfolds, and an incredible cast—not limited to Kyle Chandler (Friday Night Lights), Ben Mendelsohn (Rogue One: A Star Wars Story), Linda Cardellini (Freaks and Geeks), and John Legizamo—that keeps the suspense high. But like the Florida family the show revolves around, Bloodline starts to crack under its own weight in season 2 and ultimately crumbles. That creator Todd Kessler originally envisioned a five-season run and had to wrap instead in three left little to see if the Rayburns—and Bloodline itself—could get back on track. —Austin Powell
---
Marseille
2 seasons | Ended
In season 2 of Netflix's French political drama, the power structures within the titular city are shifting, but the problems that plagued the first season persist. This show wants to be House of Cards, full of scheming and power-hungry politicos, but the deck is stacked against it. It's definitely better than the first season, but a promotion to "mostly competent but forgettable" isn't exactly a ringing endorsement to make this your next binge watch. Far and away the most entertaining character this season is Jeanne Coste, a charismatic, love-to-hate-her far-right schemer clearly intended as an homage to former French presidential candidate Marine Le Pen. —David Wharton
Hemlock Grove
3 seasons | Ended
If you asked people to name a terrible Netflix show off the top of their heads, most would mention this glacially plotted, wretchedly written, haphazardly acted excuse for a horror tale. It even managed to land on Time critic James Poniewozik's list of TV's worst atrocities in 2013, though why we should expect anything less from executive producer Eli Roth (Hostel, Hostel: Part II) is anyone's guess. The best user reviews are still fairly tepid, and among the true fans, there's marked disappointment on the quality drop-off between seasons. This dreck wouldn't have made it past the front door at HBO. —Miles Klee
---
Premium Streaming Service Guides
Editor's note: This article is regularly updated for relevance.