To this day, it's hard to say whether the gangster movie or the Western is the quintessential American genre. Both tend to be encapsulations of everything this country has to offer, the good the bad, and the ugly (yes, pun intended). Both also include plenty of titles that are available to stream right now. So hitch up your wagon and get your six-shooter ready. These are the best Westerns on Netflix, pardner.
The best Westerns on Netflix: Movies
1) Hell or High Water
In the oppressive heat of West Texas a pair of desperate brothers decide to rob banks in order to pay off their mortgage. It's a simple plan and one that might work if weren't for the Texas Rangers on their heel or one brother's reckless tendencies. Hell or High Water is a movie that lives in the little moments: Out of towners being schooled by an old waitress, brothers sharing a meal, partners bantering, and cops and robbers having standoffs. There's a reason this movie became a sleeper hit at the box office and scored a slew of Academy Awards nominations. Times may be tough for the characters, but the audience reaps the riches. —Eddie Strait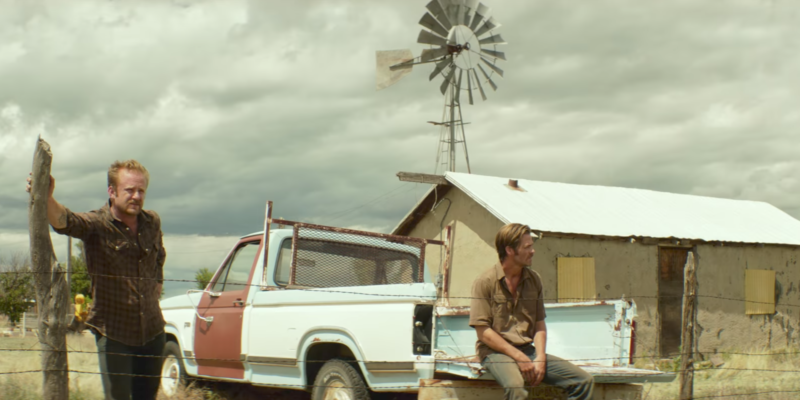 2) The Hateful Eight
Long, bloody, and shamelessly self-indulgent, The Hateful Eight is peak Tarantino. The story centers on two bounty hunters and a prisoner who take shelter one night with a group of five other suspicious characters in a Wyoming haberdashery to escape a blizzard. Pasts are explored, secrets are unveiled, and soon bodies start to drop. Tarantino's mix of provocation and exploitation doesn't work as well here as it does in some of his other films, and the three-hour runtime makes it a tough sit, even if you saw the roadshow version that contained an intermission. But the movie looks fantastic, shot on 70mm by cinematographer Robert Richardson, and it features a career-high performance from Jennifer Jason Leigh as notorious criminal Daisy Domergue. But the best part of The Hateful Eight is its score, for which composer Ennio Morricone won a much-overdue Oscar.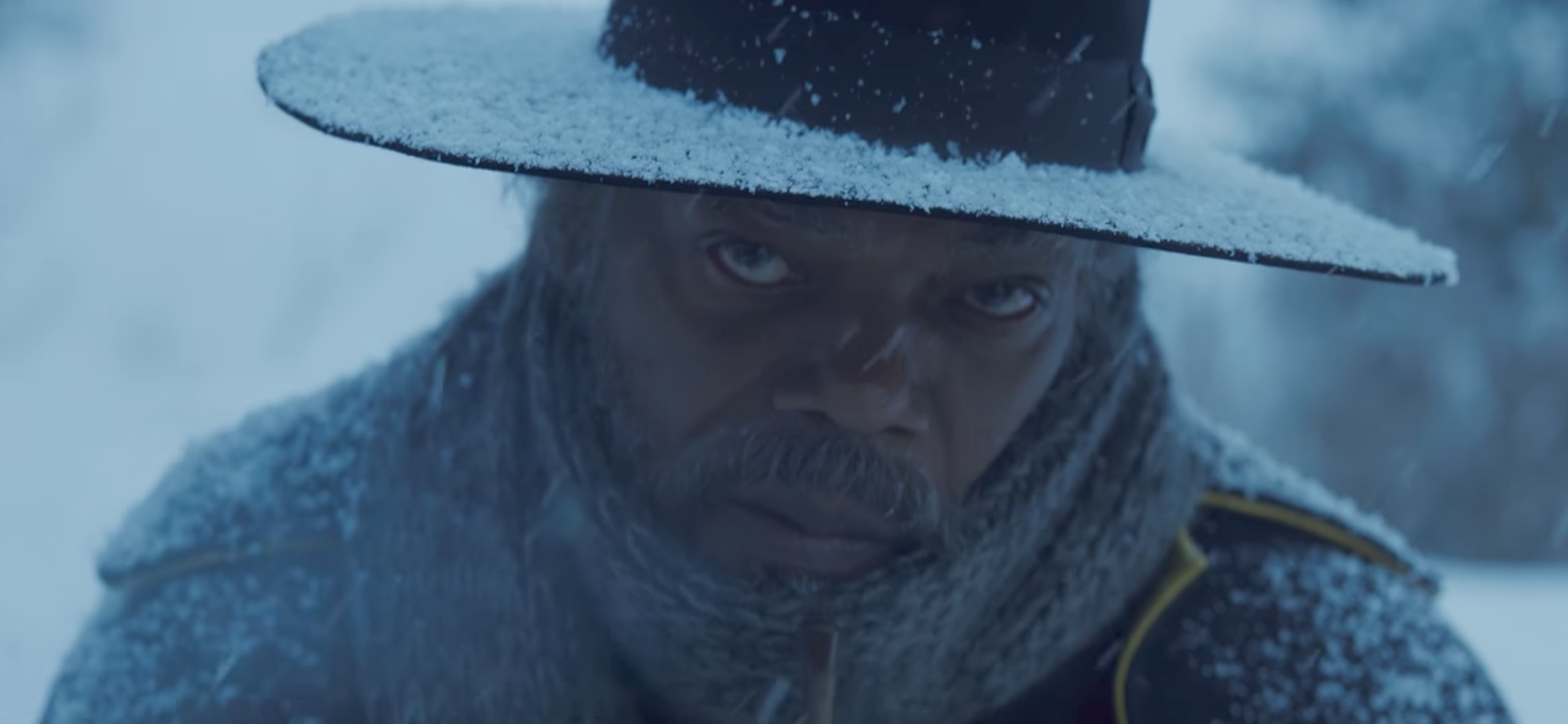 3) Slow West
Scottish director John Maclean made his directorial debut with this dynamic 2015 film, about a Scotsman named Jay Cavendish (Kodi Smit-McPhee) who scours the American West in search of his lost love, Rose (Caren Pistorius). Jay enlists the protective services of bounty hunter Silas (Michael Fassbener), who makes a chilling discovery: Rose and her father have a $2,000 bounty on their heads. Silas grapples with this reality as he and Jay navigate hostile terrain in this thrilling romp, learning who they can trust along the way. —Bryan Rolli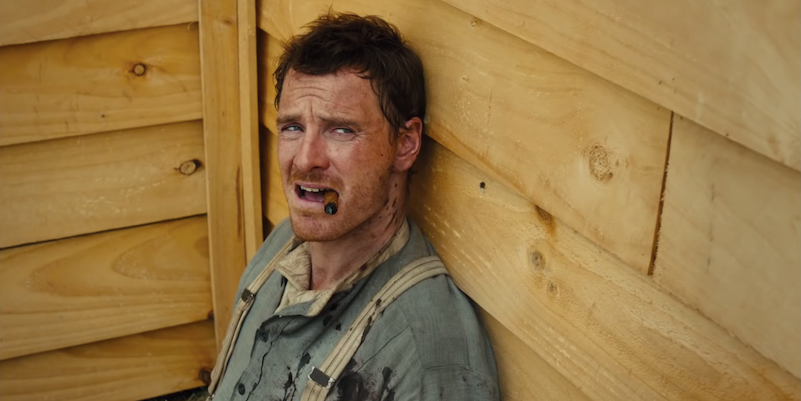 4) The Salvation
It's always interesting to see what Westerns made outside of the U.S. look like. It's such an American genre, to see how other countries play with it, comment on it, and make it their own is a testament to the power of cinema in the world. Then again, that's not exactly what's going on in The Salvation. Instead, this is a Western that takes place in America, but from an outsider's perspective. Starring Mads Mikkelsen (Hannibal, Doctor Strange) as a European settler out to avenge the death of his family, the film was made by Danish director, Kristian Levring. While it's a classic Western story, the fact that Mikkelsen's character is a stranger in a strange land does add another layer to it. Look out for the marvelous Eva Green and Jeffrey Dean Morgan in supporting roles, too.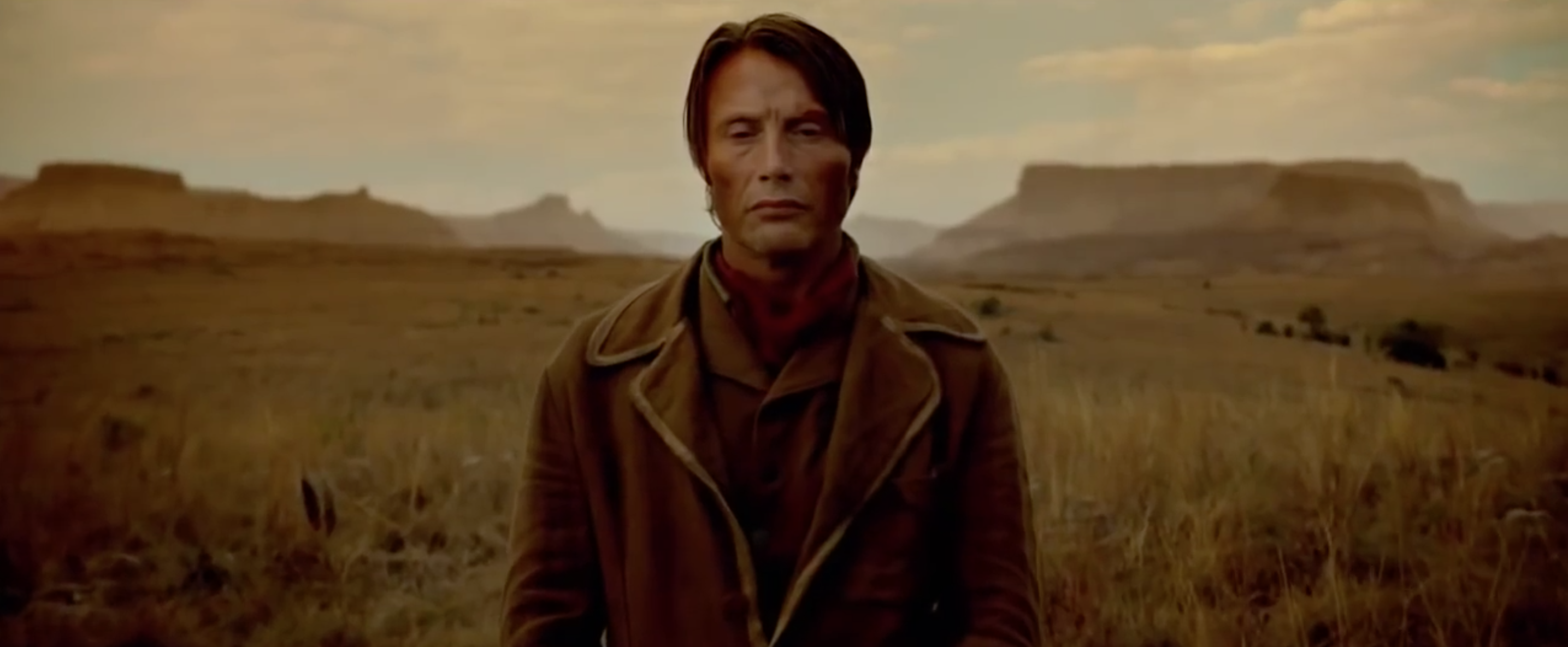 This Netflix original movie technically isn't set back far enough to be considered a proper Western, but its story of two heroes storming the country in pursuit of a pair of ruthless killers fits the bill all the same. The Highwaymen takes viewers on a captivating journey through the untold story of the Texas Rangers who took down Bonnie and Clyde. The film does the seemingly impossible as it turns two well-known figures who usually steal the show into mysterious characters whom viewers rarely get to see or hear. Netflix went so far as to shoot at the exact location where Bonnie and Clyde were gunned down. The cinematically beautiful and surprisingly funny film also boasts a star-studded cast with supreme acting chops, including Kevin Costner as Frank Hamer, Woody Harrelson as Maney Gault, Kim Dickens as Gladys Hamer, and Kathy Bates as Governor Ma Ferguson. —Eilish O'Sullivan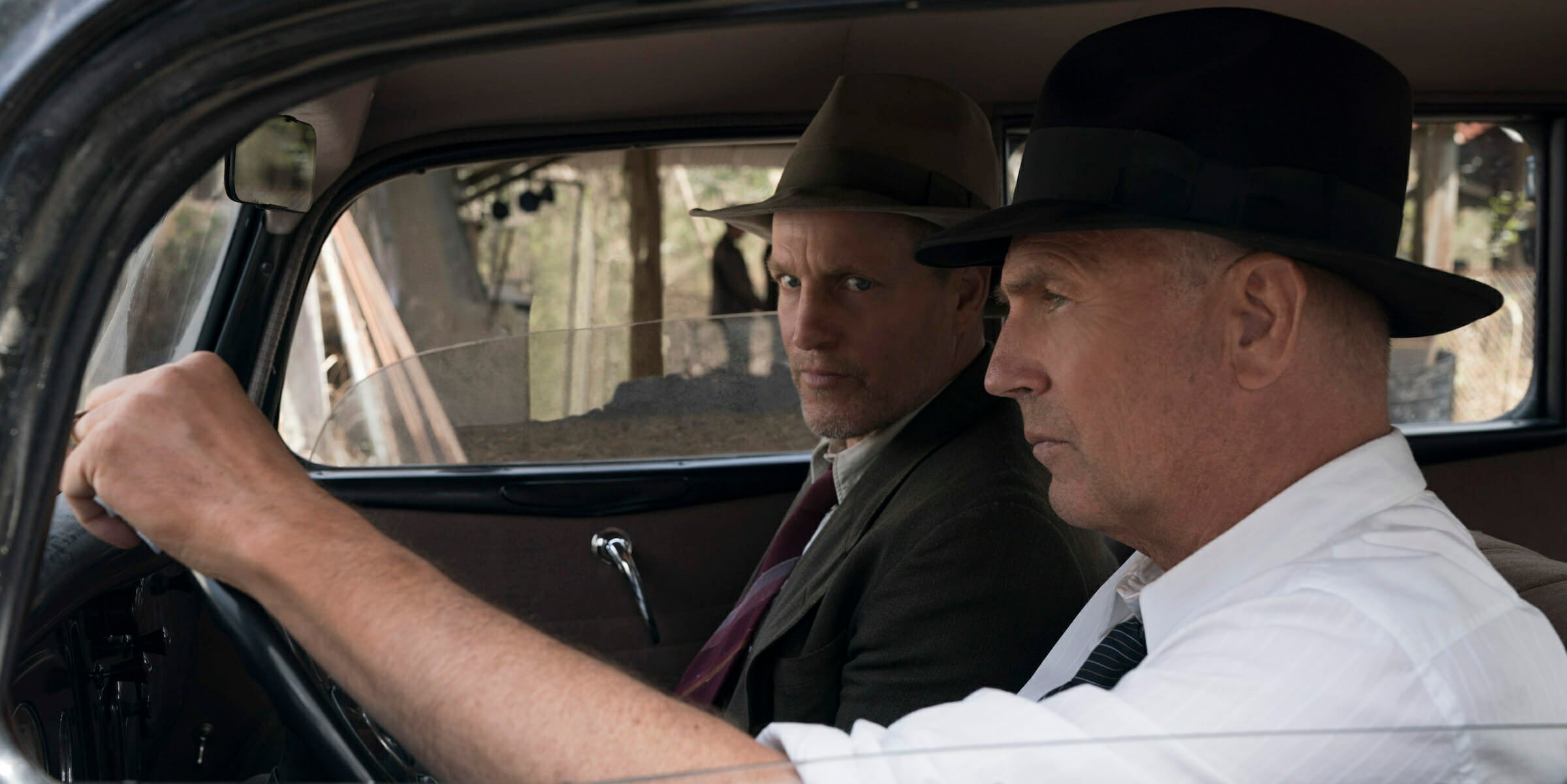 An original Western movie on Netflix, this well-executed Brazilian shoot-em-up flick cuts no corners in telling its serpentine story and spares no gory details. Branded as O Matador outside of the United States, the film stars Portuguese actor Diogo Morgado as Cabeleira, a man-child assassin searching for his adopted father through the lawless badlands of Pernambuco. —Kahron Spearman

7) Casa de mi Padre
The Western-comedy is a rich subgenre within the Western genre as a whole. Mel Brooks' Blazing Saddles, for instance, is one of the best American comedies of all time. There haven't been a lot of offerings in this tradition lately, and the ones we have gotten (The Ridiculous 6, A Million Ways to Die in the West) have been less than stellar. That's what makes Will Ferrell's Casa de mi Padre, from 2012, such a memorable outlier. As much a send-up of/tribute to telenovela cliches as Western ones, this story of a rancher (Ferrell) who goes up against a drug lord is told entirely in Spanish, with English subtitles. In a brilliant bit of casting, the film co-stars Y Tu Mamá También's Diego Luna and Gael García Bernal, and was co-written and directed by Andrew Steele and Matt Piedmont, who've made a career of dissecting genre tropes on the IFC shows The Spoils of Babylon, The Spoils Before Dying, and the Lifetime original movie A Deadly Adoption.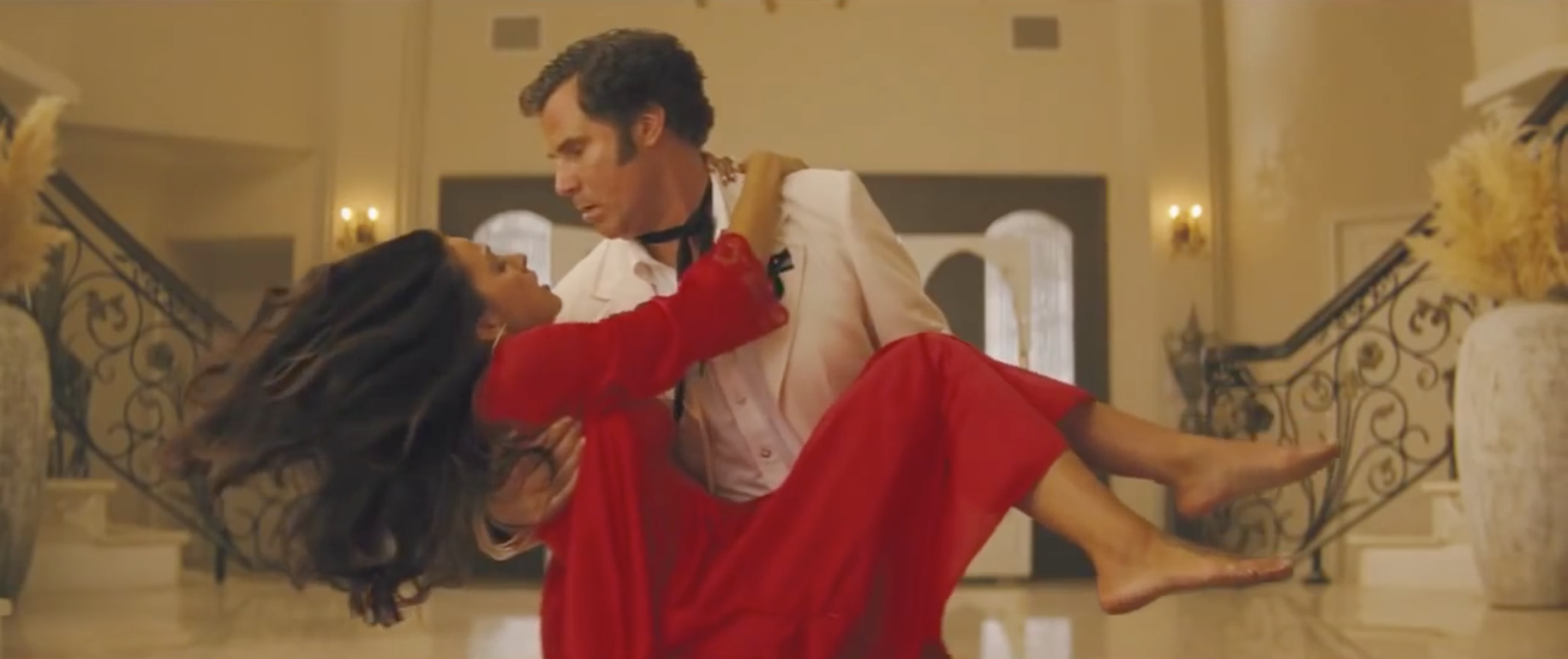 8) Hostiles
Hostiles boasts an impressive cast, including Christian Bale, Rosamund Pike, Stephen Lang, Bill Camp, Jesse Plemons, Peter Mullen, Ben Foster, the late Scott Wilson, and in a role no bigger than a cameo, Timothée Chalamet. But it is veteran Cherokee actor Wes Studi who steals the show. The film tries to reckon, largely unsuccessfully, with the West's shameful history with Native Americans, as well as the Western genre's shameful history with the group. Still, Studi brings grace to his performance as an Cheyenne Chief, tangling with Bale's prejudiced Army captain.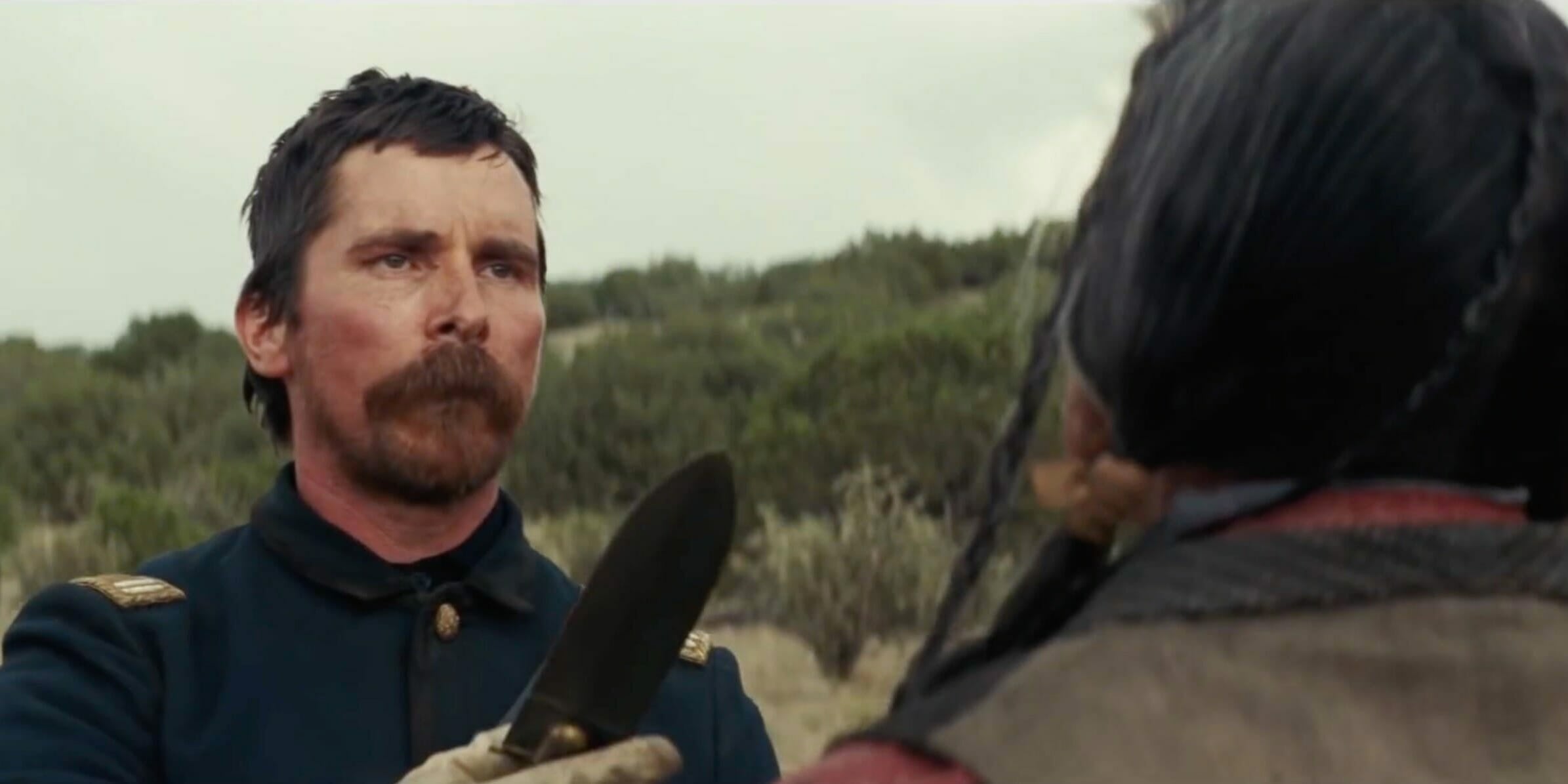 Is this the Coen Brothers' best movie? No. Is it even their best Western? Not by a long shot. But this collection of six similarly themed tales about fate and death in the West is fascinating as an experiment, if nothing else. Their first film to use digital photography and perhaps, not coincidentally, their first film to premiere on Netflix, The Ballad of Buster Scruggs is scattershot, and doesn't eve quite have the look or feel of your usual Coens' movie. For completists, though, it's worth a watch. Check it out and argue about which short was the best with your nerdy cinephile friends. —Gavia Baker-Whitelaw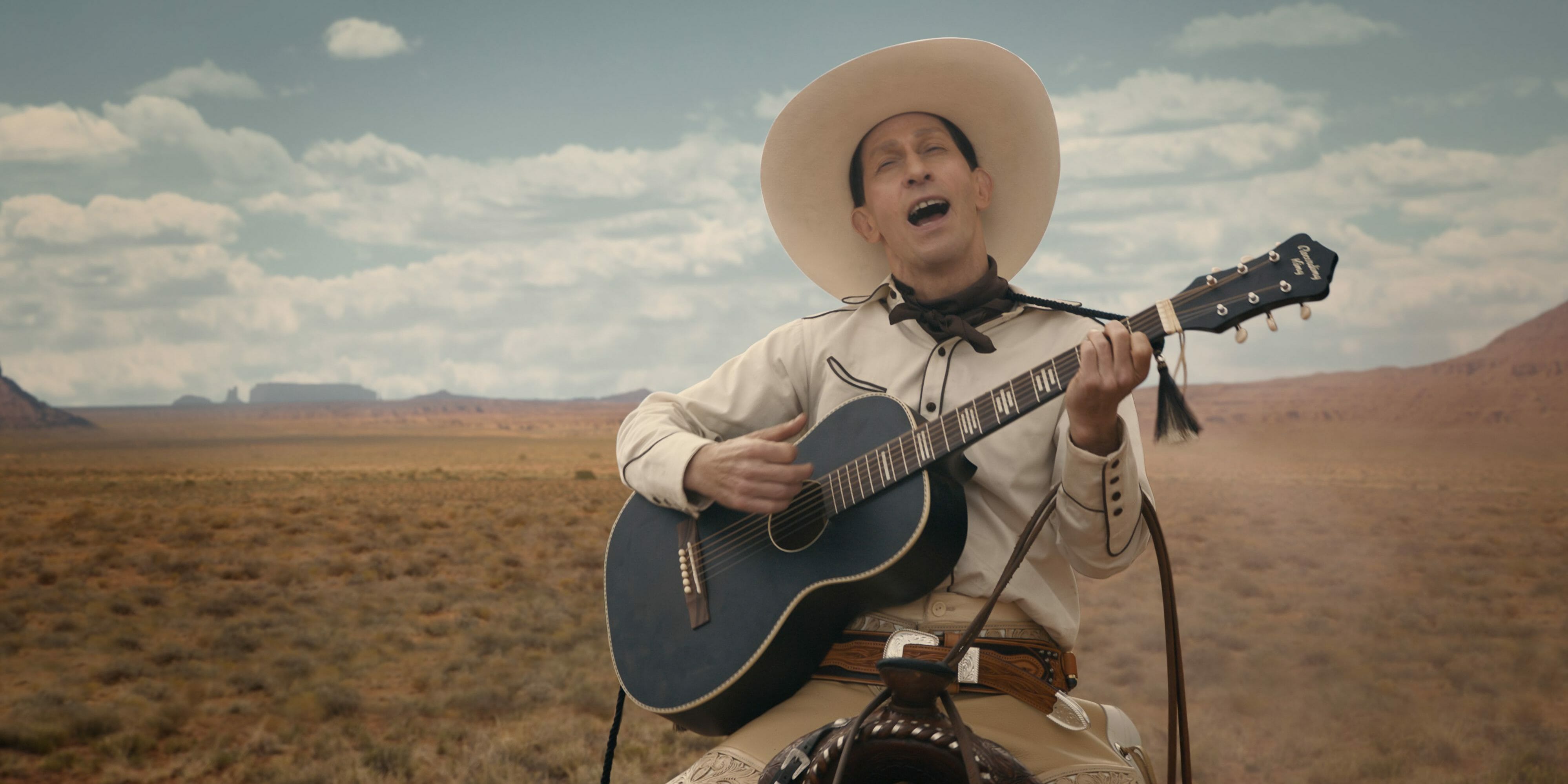 10) An American Tail: Fievel Goes West
Don Bluth's underappreciated follow up to his classic An American Tail is ready for rediscovery by modern audiences. Picking up five years after little mouse Fievel and the rest of the Mousekewitz family immigrated to America. When an evil cat tricks them into moving out West, our beloved hero finds himself in the cowboy adventure of his dreams. Screen legend Jimmy Stewart gave his final performance providing the voice of Wylie Burp, a clever old dog who doesn't need guns to win a fight. Stunning animation and a lot of heart carry this clever animated riff on classic westerns. – John-Michael Bond
The best Westerns on Netflix: TV shows
1) Godless
Scott Frank's Western series Godless has a lot working in its favor. The cast, led by Jack O'Connell and Jeff Daniels, is strong, the writing is observant and smart. The show looks great and has a nice score to boot. But for only having seven episodes, the show sometimes struggles to justify its runtime. Still, there is enough here to make it a worthwhile watch. —Eddie Strait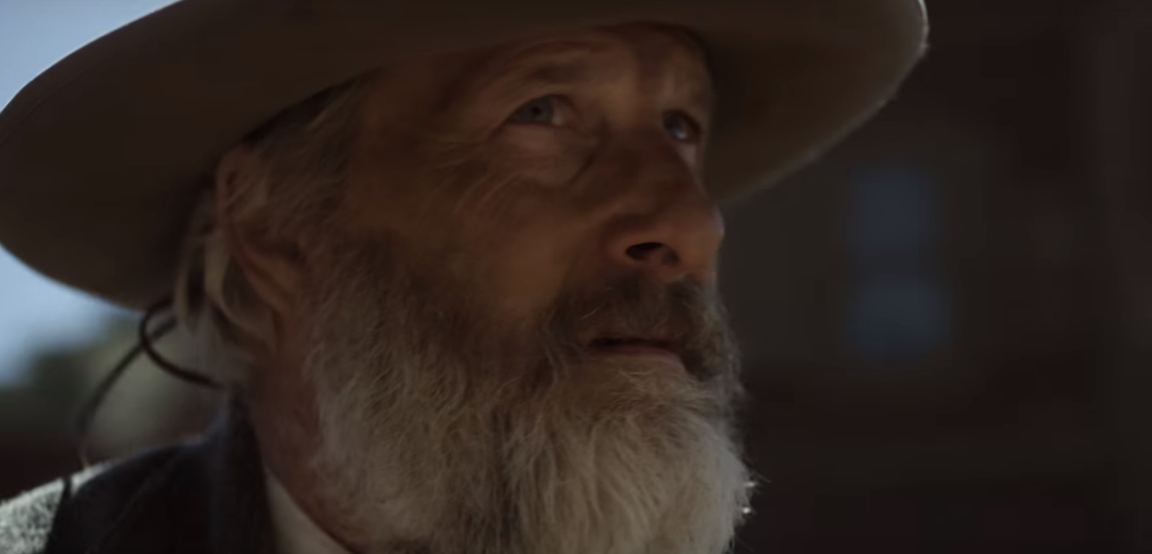 2) Longmire
Of all the shows to be saved by the streaming era, I don't think anyone expected Netflix would pick up A&E's Longmire when the network canceled it after its third season. Netflix clearly saw something in this show about a widowed sheriff (Robert Taylor) in Absaroka County, Wyoming, however, because not only did they save it, they renewed for an additional three seasons. Co-starring Battlestar Galactica's Katee Sackhoff and Lou Diamond Phillips, the series may not be for those who aren't hardcore fans of Westerns, but if you're looking for a modern take on the genre's archetypes, Longmire is a good place to start.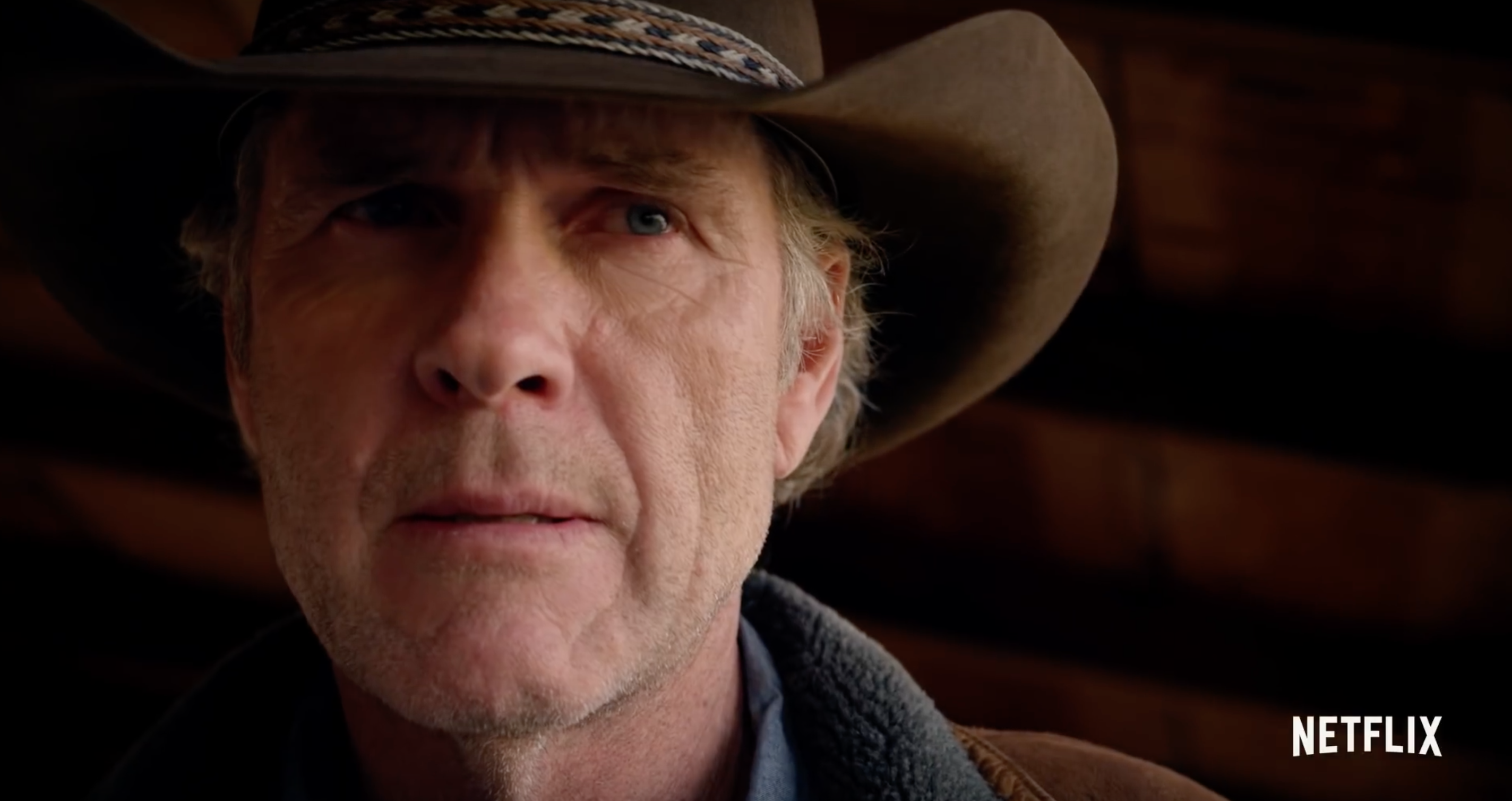 3) Hell on Wheels
While no one was looking, AMC quietly put out one of the best TV Westerns of the past 10 years. With Breaking Bad about to wrap up, Mad Men slated to come back the following year, and The Walking Dead having just premiered, the network was still in the midst of its creative renaissance when this show arrived in 2011. Since then, the quality of the premium cable channel's programming has waned, with Hell on Wheels, like a lot of their recent series, largely going unnoticed. It's a darn shame, though, since this drama about the building of the transcontinental railroad is big, bold, and totally badass.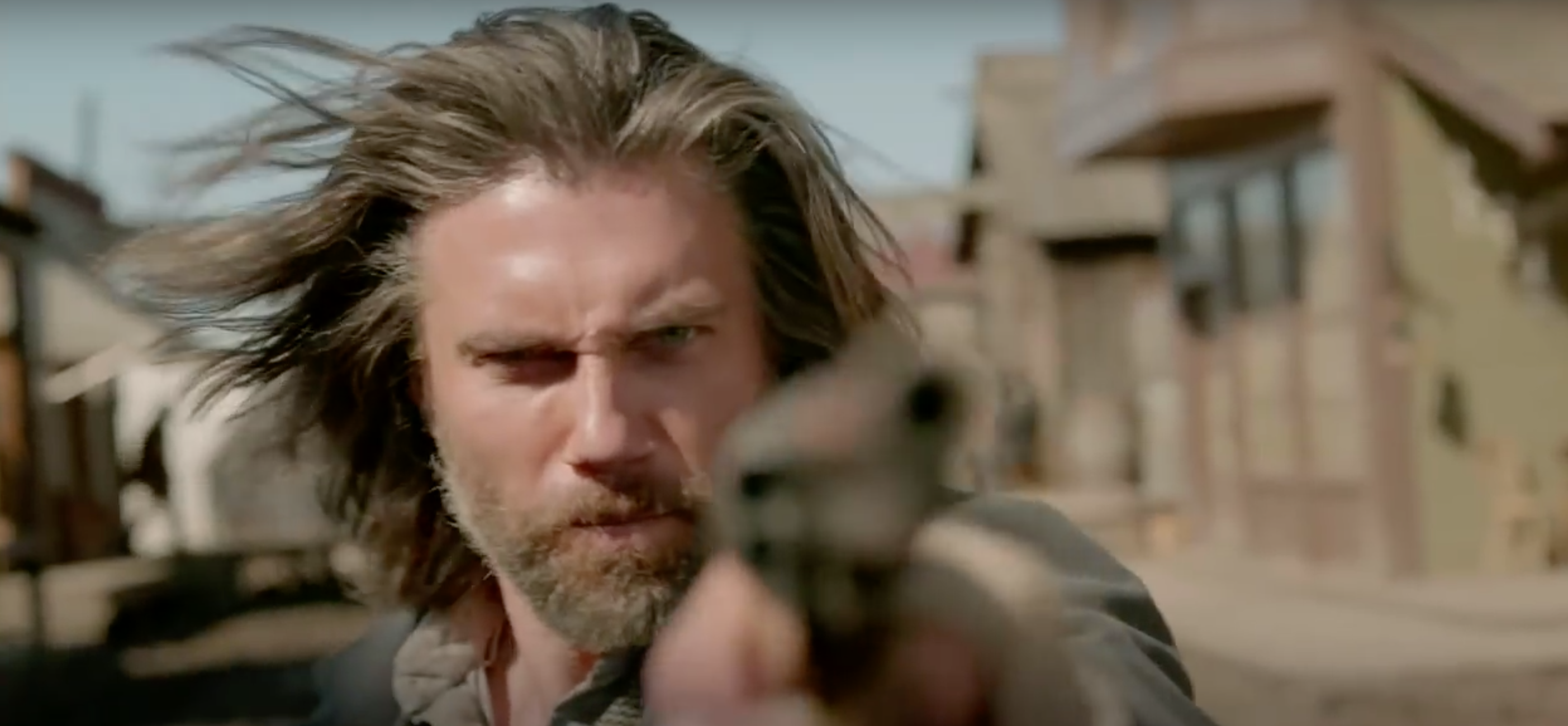 4) Hatfields & McCoys
Whether you're intimately or only vaguely familiar with the story of America's most famous rival families, most people have at least heard of the Hatfields and McCoys. The History Channel undertook one of its biggest original programming ventures ever in 2012 with this scripted drama. The miniseries led by Kevin Costner and Bill Paxton earned record ratings for the network and won five Emmys and a Golden Globe.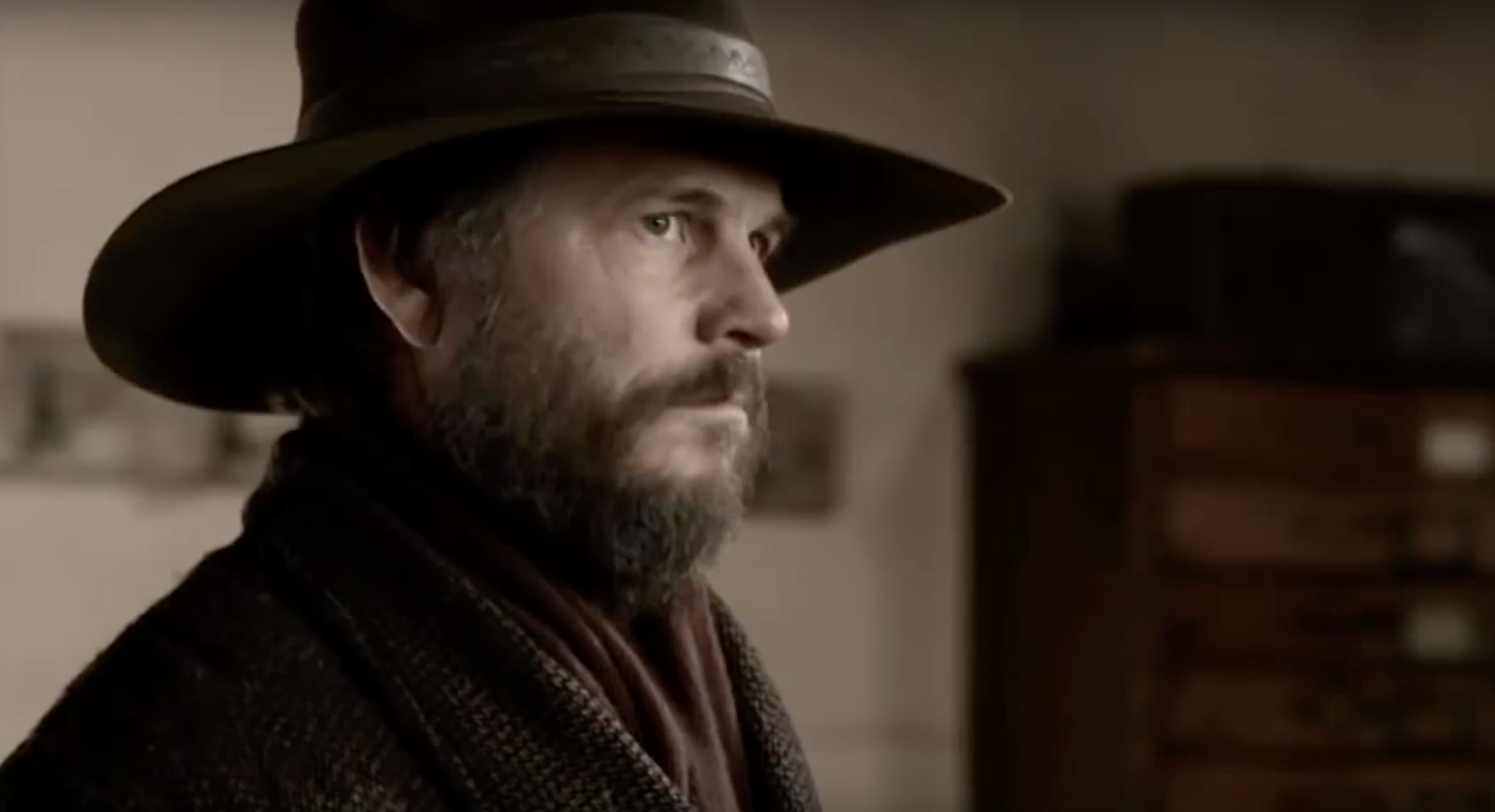 5) Frontier
This one is kind of a cheat since it has all the hallmarks of the Western genre but doesn't even take place in the United States. Instead, this Canadian acquisition from Netflix looks at the Hudson Bay Company's fur-trading empire in the 18th century. Jason Momoa, Mr. Khal Drogo himself, stars as a part-Native American, part-Irish outlaw determined to fracture the company's dominance.
Daily Dot Netflix Guides
---
Best Movies on Netflix
---
Best Shows on Netflix
---
---
Editor's note: This article is regularly updated for relevance.