HBO Max is the newest streaming service from HBO. It's evolving into a replacement for HBO NOW and HBO GO for subscribers to access HBO's movies, original shows, and comedy specials.
HBO Max costs $14.99 a month, the same as HBO NOW.
HBO Max has more than just HBO's amazing bank of movies and shows. There's a new series of programs, Max Originals, only available on the platform. It's also got tons of content under the Warner Media banner, and it's the new home for Sesame Street. The launch also unveiled two special treats for subscribers: A 20-movie Studio Ghibli collection.
The HBO Now brand will also phase out, turning into just an HBO streaming service for just HBO content.
HBO Max is available through a variety of devices, including iOS and Android devices, Google Chromecast, Roku, Amazon Fire TV, Samsung smart TVs, Playstation 4, and XBox One.
HBO Max launched May 27, becoming the newest and arguably best way to stream HBO content. Along with HBO's great content it bringing with it a series of exclusive Max Originals. If you've finally managed to understand the difference between HBO GO and HBO NOW, know that HBO Max is changing the equation, offering what the entertainment giant is positioning as an upgrade over its prior platforms.
Here's everything you need to know about the latest member of the HBO family before you sign up.
---
---
How much is HBO Max?
HBO Max is $14.99 a month, the same as HBO NOW is for its subscribers.
---
What's on HBO Max?
HBO Max has just one all-you-can-watch plan that touts HBO's relationship as part of the WarnerMedia family. In its promotional campaign, HBO touts "10,000 hours of premium content bringing together diverse brands including Warner Bros., New Line Cinema, DC, Turner, Crunchyroll, Rooster Teeth, and Looney Tunes.
It'll have access to award-winning HBO series and documentaries, of course. HBO built its reputation on shows like The Sopranos, The Wire, Game of Thrones, Curb Your Enthusiasm, and Veep, and they'll be available to stream alongside newer entries like Westworld, Insecure, and I Know This Much Is True.
There's also a block of kids' programming on HBO Max highlighted by Sesame Street. HBO acquired the beloved program in October 2019 and it's ordering five new 35-episode seasons to accompany the massive 50-year archive now in its stable.
The movie options go deep into the Warner Empire's vaults. If Max is like its predecessors, there will be some titles available for access for only a limited time, to join the plenty of movies joining everything from classics to relatively new titles accessible anytime.
Also, as the Daily Dot reported in the run-up to HBO Max's launch, the Zach Synder cut of 2017's Justice League is promised as an HBO Max exclusive by 2021. That's thrilling those who made #ReleaseTheSnyderCut a trending hashtag for months.
---
HBO Max Originals
Part of the appeal will be a new slate of original programming, including streamable new titles that launched along with HBO Max on May 27.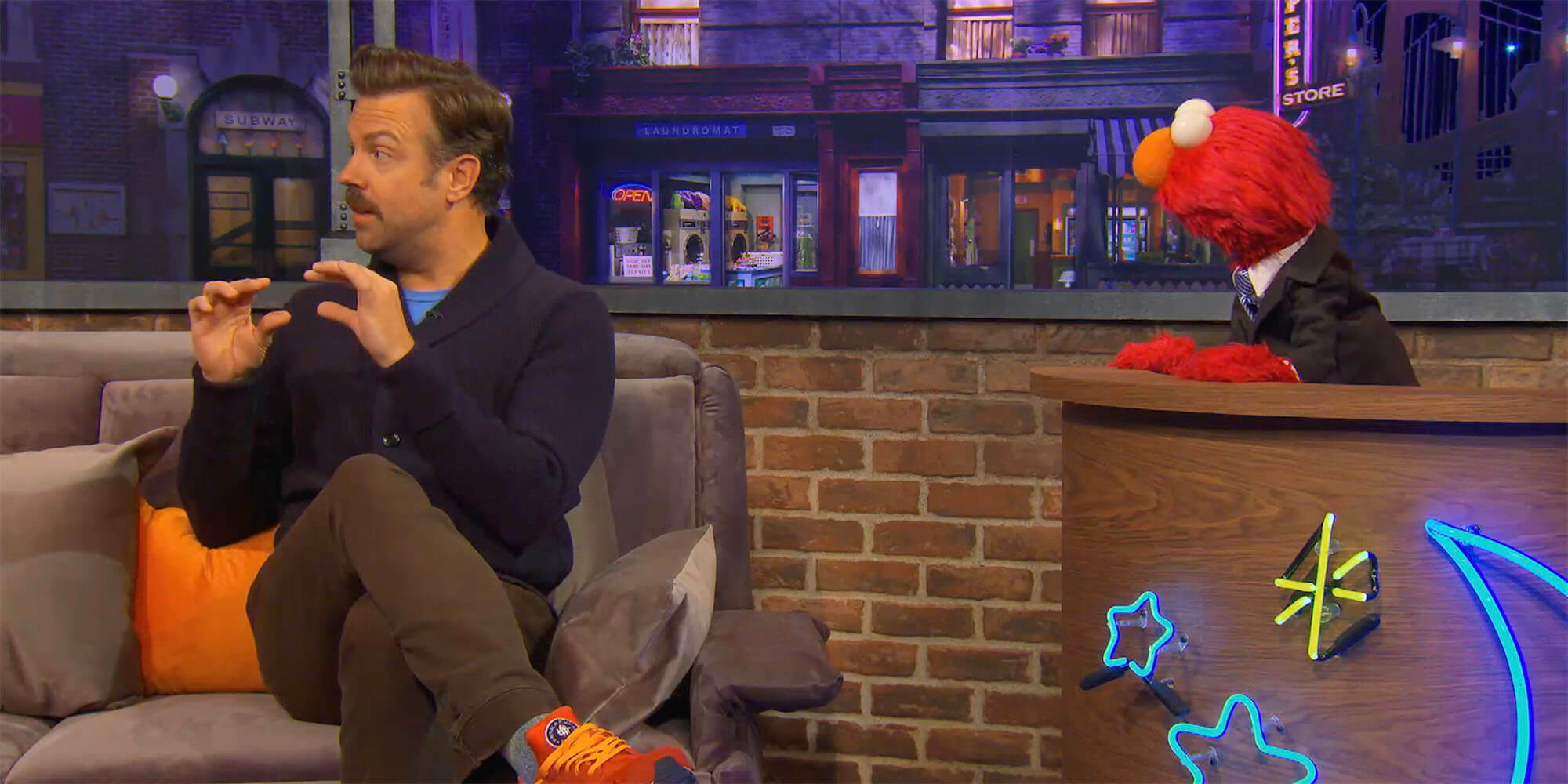 The initial group of shows include:
Legendary, a vogueing competition that includes members of the Queer Eye team as executive producers. The cast includes MC Dashaun Wesley and DJ MikeQ as well as celebrity judges Law Roach, Jameela Jamil, Leiomy Maldonado, and Megan Thee Stallion;
Love Life, a new Anna Kendrick-propelled romantic comedy also starring Zoë Chao, Peter Vack and Sasha Compere;
On The Record, a documentary that debuted at the 2020 Sundance Film Festival to great acclaim, covering music executive Drew Dixon's journey to publicly accuse hip-hop mogul Russell Simmons of sexual assault;
Craftopia, a kids' crafting competition show doubling as a vehicle for YouTube influencer Lauren Riihimaki (better known as LaurDIY), who will be the show's host and executive producer; and
The Not-Too-Late Show with Elmo, featuring the endearing Sesame Street character breaking into the talk show host game. Guests will include Jimmy Fallon, John Oliver, comedian John Mulaney, New York Times best-selling author Kwame Alexander, actress Blake Lively, and performers Lil Nas X and The Jonas Brothers.
Looney Tunes Cartoons, a reboot of the classic cartoon series; as NPR's Glen Weldon noted, "There's a decided commitment to delivering old-school Looney Tunes action and gags — that means lots of slapstick violence, wisecracks, a reversion to character designs from the early 1940s, and good old-fashioned cross-dressing."
The service will continue to introduce new Max Originals throughout 2020,
---
What can you stream HBO Max on?
At launch HBO Max was available for some but not all of the HBO NOW options for customers. Apple devices, Roku, Amazon Fire, Google Chromecast as well as gaming consoles like Xbox One and PlayStation 4 all work. The service is also available as a Hulu add-on.
---
HBO Max downloads and multiple screens
Unlike its predecessors, HBO allows downloads for offline viewing. You can save up to 30 show episodes and/or movies across all devices you use for accessing the platform. Once you get to 30, you have to choose what to delete before you're allowed to download something new. The Downloads section of your profile lets you know what you've claimed. Meanwhile the Manage Devices section of your account helps you know which devices are tied to your account.
As far as multiple screens go, customers can access the service from three devices simultaneously.
---
How does HBO Max compare to the competition
Before HBO unveiled HBO Max in May 2020, the choice between these two services might have boiled down to which original programming and documentaries you like more. Both services feature a substantial amount of quality content, and both services pride themselves on cultivating new and fascinating shows in a seeming effort to one-up each other.
HBO Max, however, is a bit of a game-changer. Now, with its expanded content, and its tentacles into anime, Harry Potter movies, classic movies, and new original content, the upgraded service is decidedly surpassing Showtime in its content offerings. There's even an argument to be made about HBO Max having greater value, even though it's priced $4 a month higher than Showtime's $10.99.
The Daily Dot's review noted that while the service was not quite a "Netflix killer" upon its arrival, it looked to be on its way to that status. Netflix still has a great collection of movies and shows across a wide spectrum, and it still creates original series and documentaries that occasionally transcend the entertainment sphere and get into the zeitgeist. (Lest we need to remind you, Tiger King aired on Netflix.) HBO Max's pricing puts it in between the Standard and Premium plans, which further makes the case that Netflix is, for now, a slightly better deal. But they're both great services, and if you can't live without HBO shows, you might want to create a plan incorporating both.
While other premium channels with Showtime and Starz still look at HBO as a measuring stick, HBO Max is now placing itself into a whole other tier, and hence a comparison with Hulu. Hulu's got some definite advantages, namely in its pricing and its ability to bundle with Disney+ and ESPN+ to create an impressive package. However, when you consider the giant library that HBO's acquired, plus the way its programs stack up against Hulu originals, it's harder to call one the clear winner over the other.
---
Is HBO Max worth it?
If you were already paying $14.99 for HBO NOW or HBO GO, the answer is yes. You'll be paying the same price for much more content, plus a fantastic interface to navigate what you already know is there and what might surprise you.
As the review notes:
HBO Max offers one of the most diverse collections of programming around. It's still playing catch up when it comes to the sheer volume of content, original or licensed, that its competitors have. However, HBO Max sets itself apart with the quality of what it offers. You may not find fifty sitcoms, but you'll find three of the biggest in history. There may not be a ton of modern hits, but no one else offers as many classic films.
Collections like Studio Ghibli, Sesame Workshop, TMC, Looney Tunes, Cartoon Network, and Adult Swim are massive wins for the service. In each case they offer a little something that you can't find on other services, from groundbreaking anime to world-class children's programming. The deep cuts in the TMC library in particular stand out, promising a future where classic movie fans can find all the titles Netflix and Hulu ignore.
As the service grows and makes more deals, gets more and more devices on board, and acquires more and more programming, it's only going to get better.
Right now, all things considered, it's pretty fantastic as it is.
---
How to sign up for HBO Max
The good news for current HBO NOW and HBO GO customers is that many of them got access to HBO Max instantly upon its launch at no extra cost. That includes NOW subscribers billed directly through HBO, through Apple, or through Google Play, as well as GO subscribers who get cable from AT&T TV, DIRECTV, AT&T U-Verse, or Spectrum, or those who access HBO as a Hulu add-on.
If you're new to HBO (or a returning eligible NOW subscriber), here's what you do:
Put in your first and last name, email address, and choose a password.
Click the "Create Account" button.
Fill out all your payment method information when you're moved to the "Add a Payment Method."
Click the "Start Subscrption" button to confirm.
---
The Daily Dot may receive a payment in connection with purchases of products or services featured in this article. Click here to learn more.