Netflix is an outstanding option if you're looking for sci-fi movies. Movies are the heart of what makes Netflix a go-to streaming service.
Netflix also has what is arguably the most active originals production of any streaming service; check out what's new each month to get a sense of how Netflix keeps it fresh.
Netflix starts at just $8.99 a month.
New subscribers get the first month free to try it out.
---
The best sci-fi films on Netflix
Snowpiercer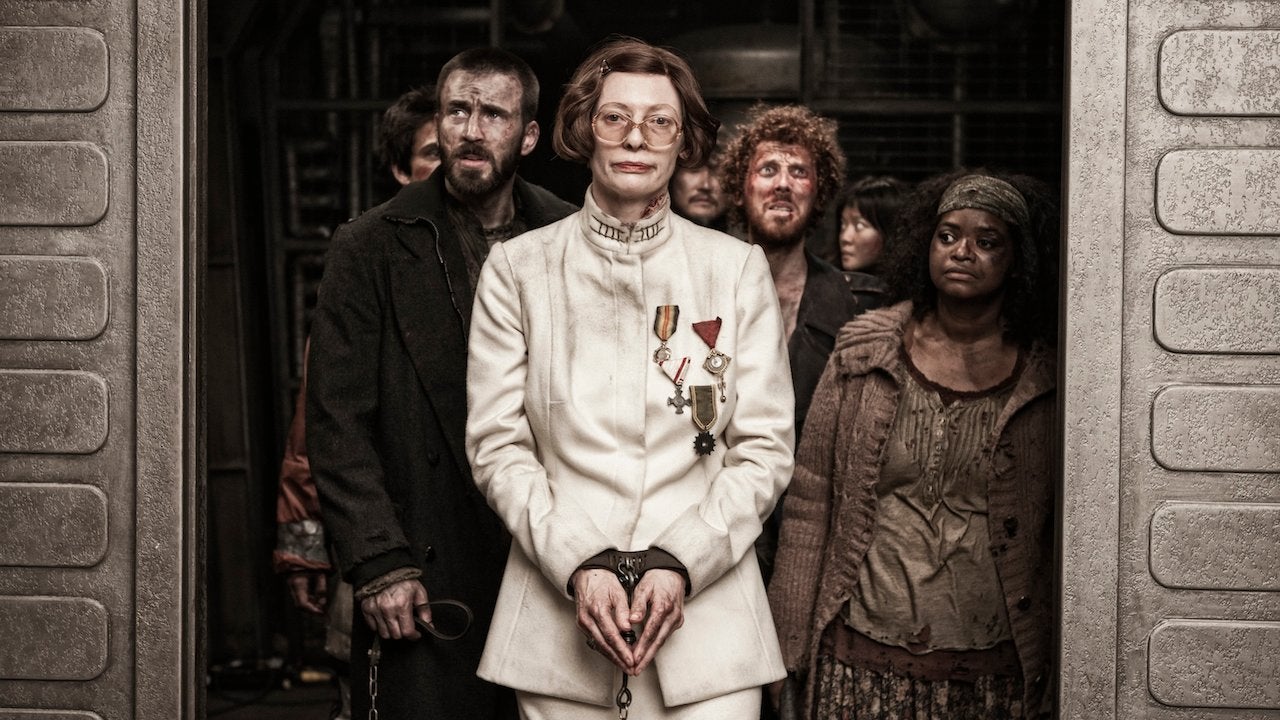 Recently remade into a rather dubious TV series, Snowpiercer is one of the best dystopian thrillers ever made. Directed by Oscar-winner Bong Joon-ho (Parasite), it takes in a post-apocalyptic future where the surviving humans live on a gigantic moving train, with wealthy people living in luxurious first-class carriages while poor people starve. Chris Evans leads an ensemble cast in a gripping adventure that combines morbid humor with violent action scenes, clever political allegory, and memorably stylish production design.
---
Total Recall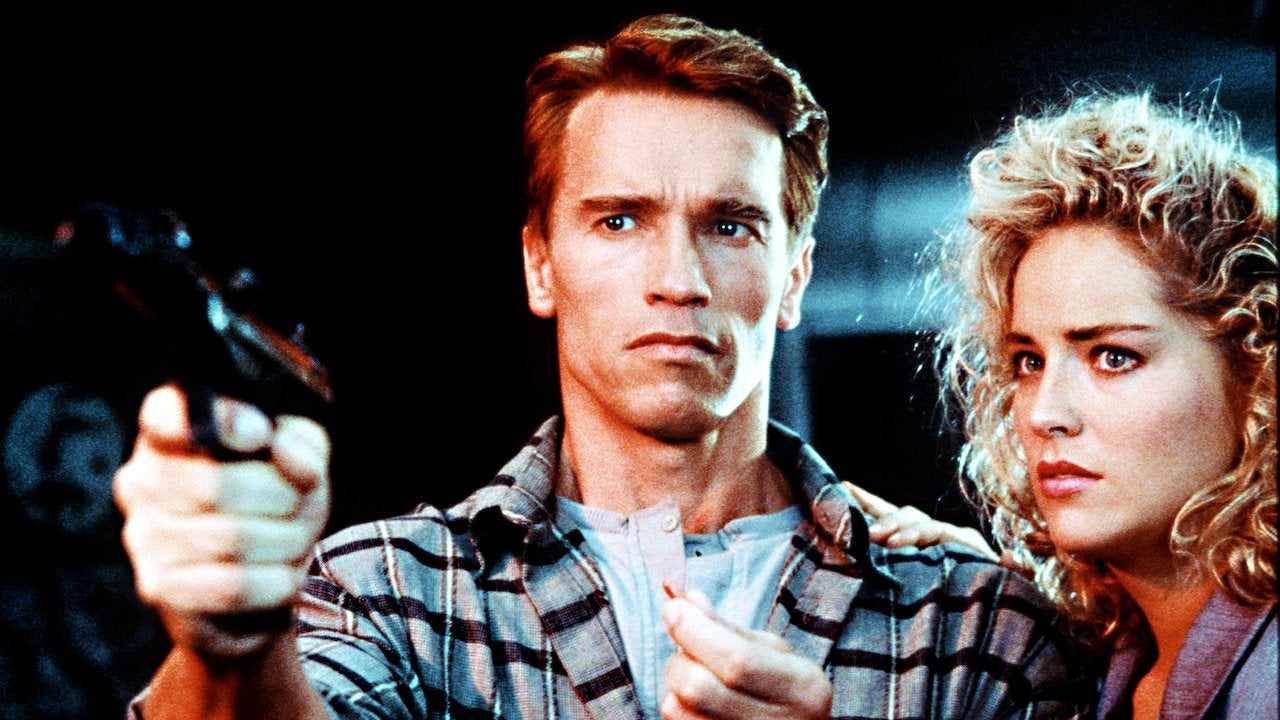 Adapted from a story by Philip K. Dick, Total Recall is among Arnold Schwarzenegger's best work: Silly, exciting, and packed with sci-fi detail that doesn't rely on Schwarzenegger to be a deep dramatic actor. Set in 2084, it's about a construction worker who travels to Mars to investigate a series of mysterious dreams, resulting in an action-packed cyberpunk adventure with plenty of characteristic weirdness from director Paul Verhoeven.
---
Back to the Future
An iconic title in the time-travel genre, and a highlight of the 1980s heyday of action-comedy blockbusters. Michael J. Fox stars as a teenager who accidentally travels back to the 1950s, and must find his way home without disrupting the timeline. Directed by Robert Zemeckis, this true classic was followed by two sequels, both also available on Netflix.
---
Starship Troopers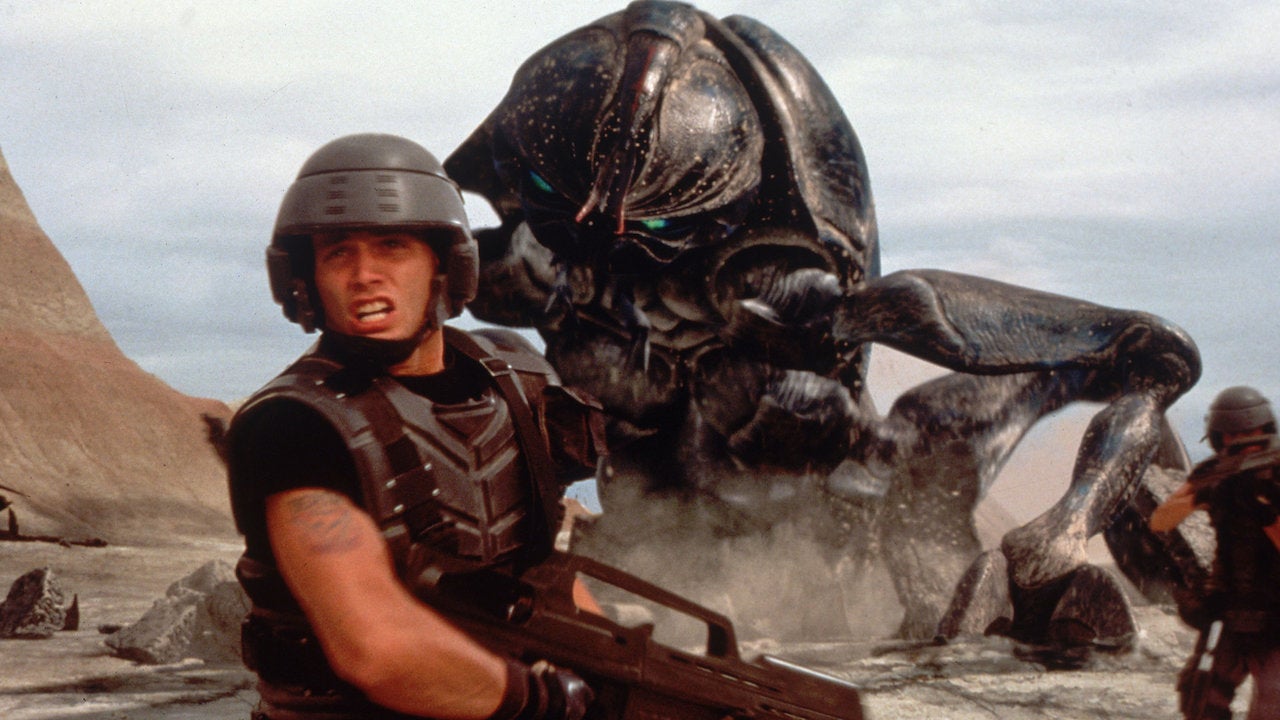 Another Paul Verhoeven masterpiece! Based on the acclaimed novel by Robert A. Heinlein, this film is a satirical twist on militarized sci-fi action movies, following a young soldier who joins an army of space marines to fight alien invaders. While Starship Troopers originally received negative reviews, it's since become a cult hit thanks to its larger-than-life satire of military propaganda action flicks.
---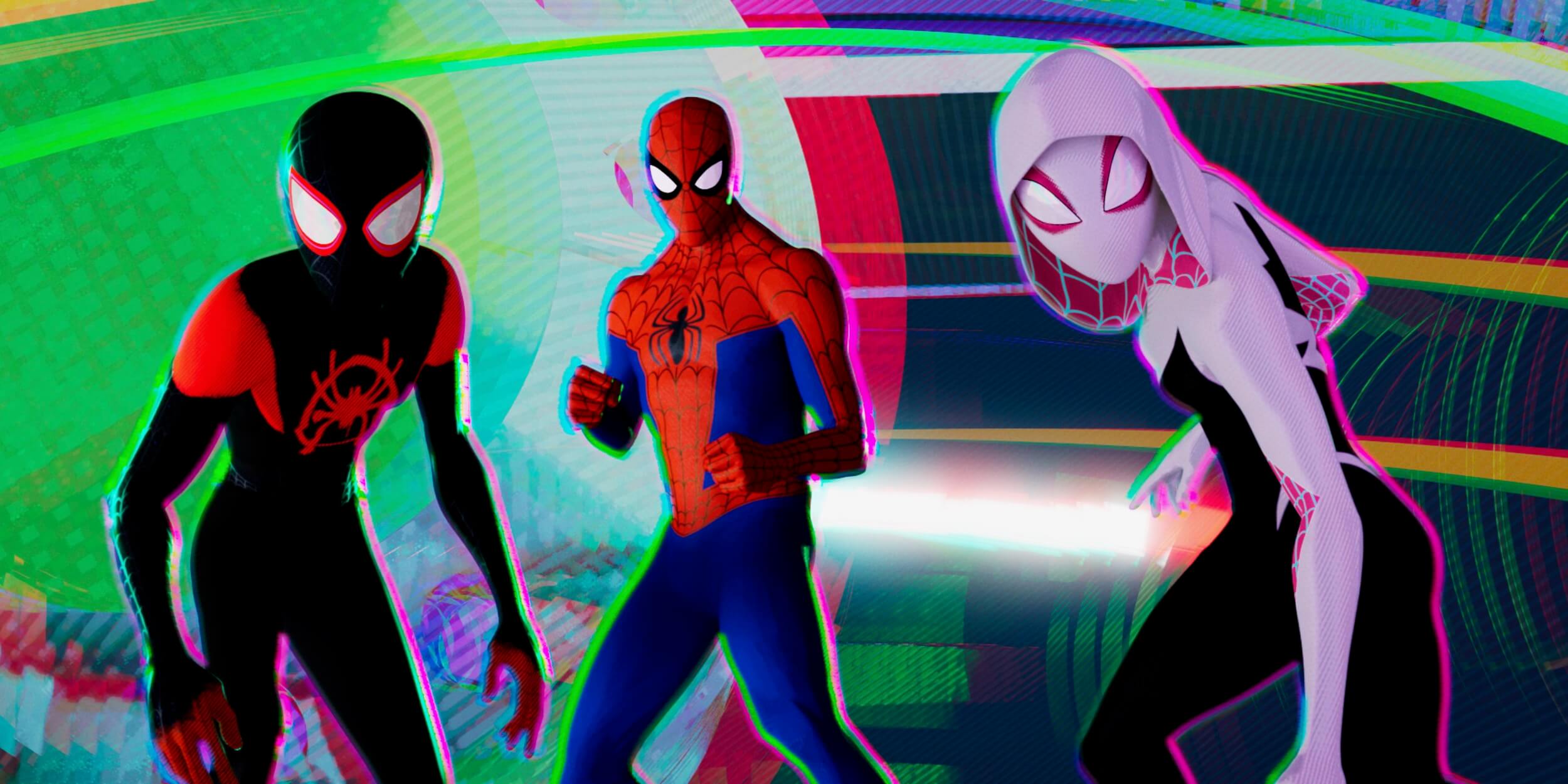 While the main MCU franchise isn't available on US Netflix (you can thank Disney+ for that), Sony's brilliant Spider-Man: Into the Spider-Verse is still around. Universally acclaimed for its innovative animation and hilarious-yet-thoughtful reboot of a seemingly exhausted franchise, this really is one of the best superhero movies ever made.
---
Bless Bong Joon-Ho (Snowpiercer) for making this delightfully, weird movie. With a cast including Tilda Swinton, Steven Yuen, and an utterly hilarious Jake Gyllenhaal, Okja stars Ahn Seo-hyun as Mija, a little girl whose best friend is a giant, genetically modified pig monster. The creature, Okja, is mild-mannered and charming but bred to be eaten. So when Okja is taken away to be experimented on and slaughtered, Mija embarks on a quest to save her friend. Okja is a unique blend of adult absurdist comedy, 101 Dalmations-style children's adventure, and political commentary about capitalism and sustainability.
---
Cloud Atlas
There's only one way to describe this movie: Ambitious. Adapted by the Wachowskis and Tom Tykwer from the novel by David Mitchell, it covers six interlocking stories in different genres and time periods, featuring an all-star cast playing different roles in each strand. Critical responses ranged from glowing praise to derisive confusion, so there's really no way to know if you'll like it until you've tried it. (Either way, if you're a fan of the Wachowskis' Netflix series Sense8, this is definitely worth checking out.)
---
Netflix original sci-fi movies
Netflix has invested heavily in sci-fi movies, trying to capitalize on the runaway success of Stranger Things, and it's been pretty hit or miss. We obviously recommend Okja, but here's what you should know about the other original sci-fi movies on Netflix.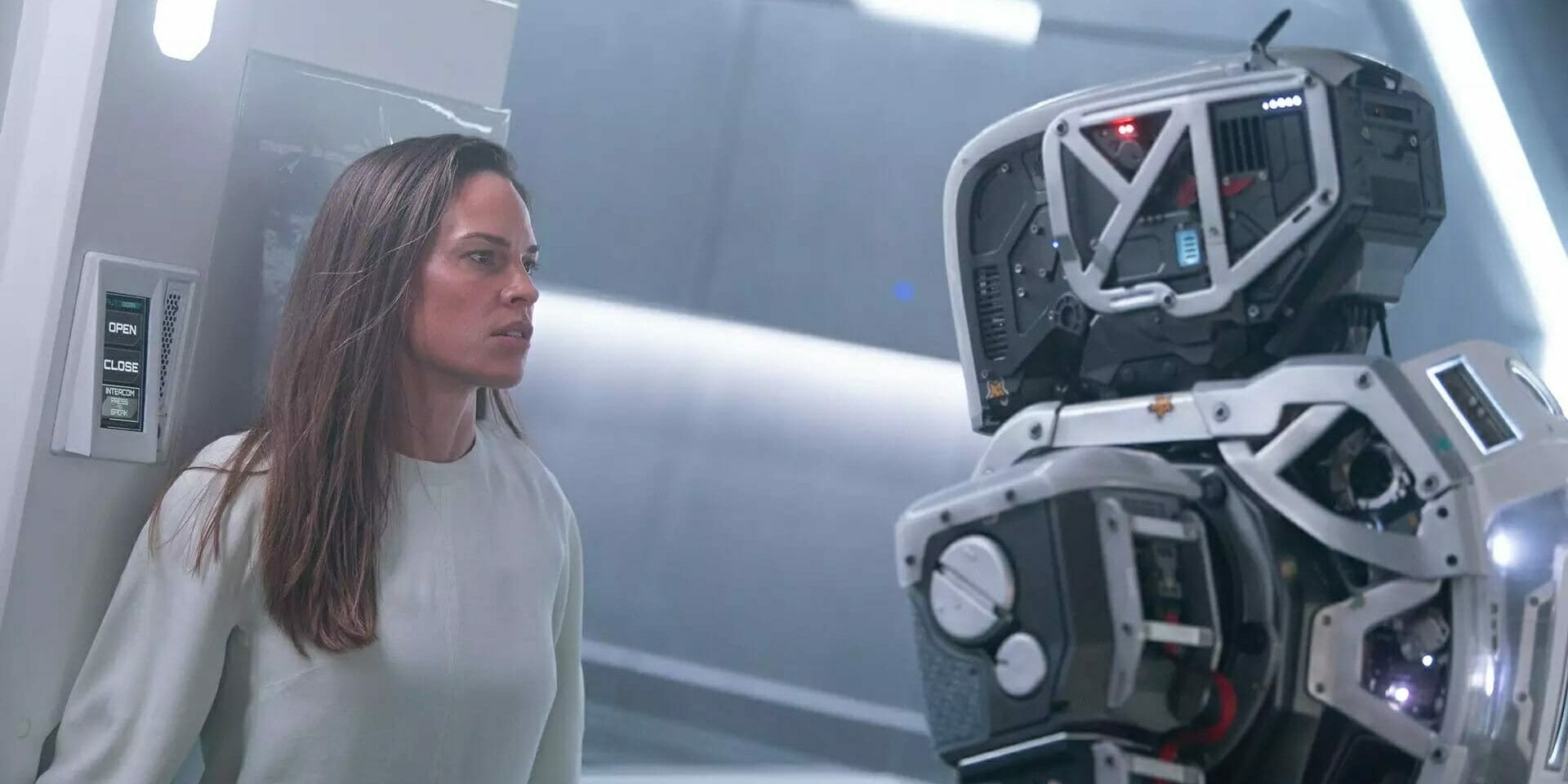 Set in a post-apocalyptic bunker, this self-contained thriler is about a teenage girl raised from birth by a robot. She's the first of a new generation of humans to be born after an apocalyptic plague, but things get weird when she meets up with another unexpected survivor, played by Hilary Swank.
---
Set in 2048 with Earth on the verge of becoming uninhabitable, The Titan is about mankind's search for a new home. A potential planet has been found, but humans will have to be genetically modified to survive in this potential new environment. Directed by Lennart Ruff and with a screenplay by Max Hurwitz, the film is captivating because, inside the macro themes, there's an intimate film.
At the heart of the story are Lt. Rick Janssen (Sam Worthington) and Dr. Abigail Janssen (Taylor Schilling). Rick has been chosen to participate in an experiment to genetically enhance the human body to survive Titan's conditions. As an actor, Worthington never really got a fair shake from audiences. Between Terminator Salvation and Avatar, he was anointed as the next big thing and it didn't stick. He's solid here. It's a role predicated on physicality, and Worthington sells it well. —Eddie Strait
The discovery here is one of an afterlife, and the consequences it has on society. Robert Redford is the scientist who made the fateful discovery, which has led to a surge in suicides and drawn in a cult of obsessives. It also explores what that afterlife looks like, and whether we really want to know. Director Charlie McDowell explored similar themes of duality in his 2014 film The One I Love. —Audra Schroeder
---
Cloverfield Paradox
Netflix surprised subscribers during the 2018 Super Bowl and dropped the third installment of J.J. Abrams' Bad Robot-produced series in their laps. It attempts to tie together the universes of 2008's Cloverfield and 2016's 10 Cloverfield Lane, and hands us some theories on how those monsters landed on Earth, as a team of scientists hovers above the planet trying to find a new source of energy. But in this timeline, their mission might have accidentally welcomed an alien invasion. Obsessives will have a fun time finding all the Cloververse connections. —A.S.
---
Anon
Set in a future where everything is recorded through the eyes and human beings have exact footage to rely on rather than pesky memories, Anon stars Clive Owen as Sal Friedland, a detective investing a hacker played by Amanda Seyfried who may or may not be responsible for multiple murders. As he digs deeper, he's shocked to learn that this woman, known to Sal only as "ANON," appears to have deleted all her own records, making her nearly untraceable. The movie has a clever premise, but the problem is that Anon is so focused on its own cleverness, it fails to create an interesting world or characters around it. —Chris Osterndorf
---
iBoy
In this update on the techno-thriller, a teen named Tom (Bill Milner) is inadvertently turned into a vigilante superhero after an accident leaves smartphone shards in his brain. Game of Thrones' Maisie Williams and Penny Dreadful's Rory Kinnear co-star. Forget the rush that comes with all the chase scenes; the real terror is that you know this kid has a phone lodged in his head. —A.S.
---
Extinction
Extinction is the latest twist on the apocalyptic survivalist dad genre, starring Michael Peña as Peter, a man with prophetic nightmares of an alien invasion. While it does have hidden depths beyond the initial premise, it doesn't offer enough to stand out in the crowded field of alien invasion stories. It has more of a "watch on your laptop when you're taking a sick day" vibe: a competent if unoriginal thriller where the scary parts aren't too scary, and the sci-fi ideas don't go too deep. —Gavia Baker-Whitelaw
---
Bright
Bright is an utterly silly, completely ridiculous movie, seemingly born out of algorithm-generated, genre-hybrid logic. One can almost hear Netflix executives reading back the data analytics: "People like fantasy, and cop movies, and Will Smith. If we put them in a movie together we can't lose!" Unfortunately, this type of thinking is also why Bright ends up a messy mix of conflicting ingredients. —C.O.
---
The bumbling, technology-gone-awry Netflix thriller TAU accompanies the street-smart Julia (Maika Monroe) who ends up captive in the experiment of a demented (supposed) genius named Alex (Ed Skrein). Her frenemy, Tau, is an advanced A.I. developed by Alex, who protects the futuristic house with creepy drones. Veteran Marvel storyboard artist Federico D'Alessandro fails to spice up a well-worn trope in his debut feature, and by the end of TAU—if you've made it beyond the hand-wrung bargaining—the humans are inconsequential. For D'Alessandro, it is the machine that receives deliverance—an unsettling final message that arrives via one last science fiction trope. —Kahron Spearman
Daily Dot Netflix Guides
---
Best Movies on Netflix
---
Best Shows on Netflix
---
---