Steven Soderbergh doesn't get enough credit as a political filmmaker. In 2000, he took on the drug war with Traffic and corporate malfeasance with Erin Brockovich. In 2005's experimental Bubble, he looked at the decline of American industrialism and the middle class. In 2013, he went after big pharma with Side Effects. He continued to examine wealth disparity in his 2017 "comeback" vehicle, Logan Lucky, and last year's Unsane and this year's High Flying Bird questioned the morality of the mental health and professional sports infrastructures, respectively. 
Now, in his new Netflix movie, The Laundromat, Soderbergh has turned his attention to the Panama Papers. Much like some of the aforementioned films, the results are mixed.
The Laundromat
RELEASE DATE:
10/18/2019
DIRECTOR:
Steven Soderbergh
STREAMING:
Netflix
'The Laundromat' is an interesting experiment that lacks political sting.
Starring Meryl Streep as a widow who gets caught up in the larger machinations of the Mossack Fonseca scandal after the death of her husband, and Gary Oldman and Antonio Banderas as the heads of the aforementioned law firm, The Laundromat is a bit like The Big Short Jr. Similar to the way Adam McKay chronicled the events that led up to the 2008 financial crisis, Soderbergh breaks the fourth wall throughout the film to have Mossack and Fonseca explain how they were able to hide their clients' money and commit tax evasion for so long. It's a typically tricky Soderbergh experiment, in that the movie feels as interested in the stylistic choices it employs to tell its story as it does in the story itself. 
For almost half of its runtime, The Laundromat's balance of didactic comedy and tragic crusading works surprisingly well. As Streep's Ellen Martin goes deeper to find some order behind the chaos of her recent tragedy, Mossack and Fonseca make it abundantly clear that for people like her, there is no order to be found. The movie's central point is that despite what the Bible tells us, the meek often do not inherit the earth. Capitalist systems are designed to reward the ruthless.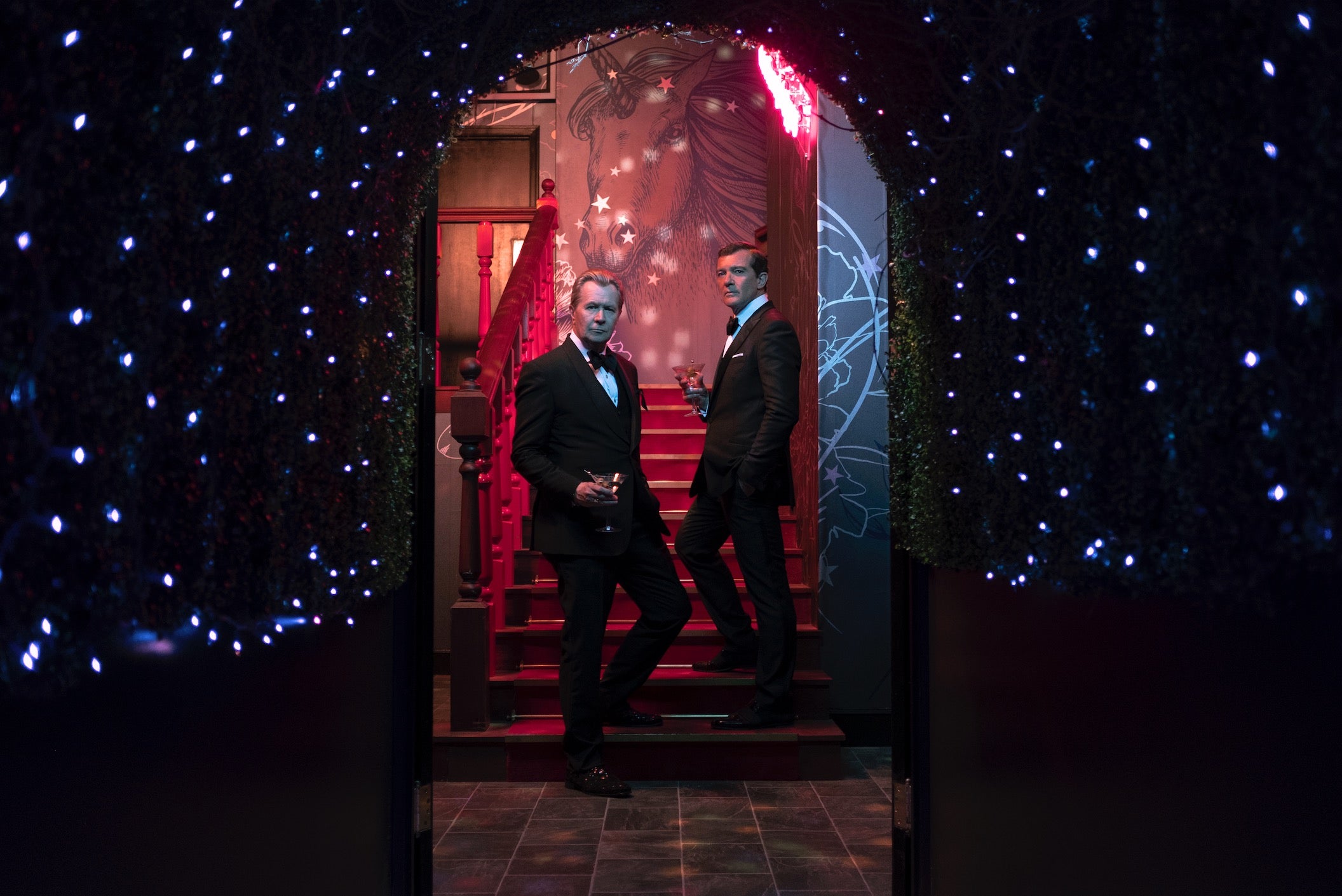 Yet as the movie branches out to explore other vignettes related to the Panama Papers affair, it starts to spiral. First, we get a digression into a Mossack client played by Nonso Anozie, whose family gets caught up in his shady dealings. Then we get a section devoted to the wife of a Chinese diplomat played by Rosalind Chao, who causes an international incident following the death of a British businessman (Matthias Schoenaerts). 
These side stories are interesting, but they should have been all of the movie or none of it. If Soderbergh had chosen to just focus on these vignettes, with Oldman and Banderas hanging out to narrate in between, The Laundromat would still be an oddity, but potentially a more compelling one. He and writer Scott Z. Burns certainly had plenty to work with, basing The Laundromat off two-time Pulitzer-winning journalist Jake Bernstein's book, Secrecy World. Instead, they spend half the movie on Streep's story (which is admittedly affecting), only to drop it mid-film. While I was no big fan of The Big Short, at least its didacticism didn't distract from crafting a cohesive narrative.
Still, as a Netflix watch, it's not bad. Soderbergh's commitment to going digital in recent years has produced some odd-looking movies, yet his choice to shoot on the Red Epic suits The Laundromat. (For comparison, he shot his last two films on an iPhone.) Oldman and Banderas are fun as the film's central villains and devious narrators, even if I can't shake the feeling that Christoph Waltz was born to play Mossack. Streep is great as always, though Soderbergh's decision to double-cast her as a Latina woman remains confusing. We also get solid supporting turns from James Cromwell, Robert Patrick, Jeffrey Wright, David Schwimmer, Melissa Rauch, and Sharon Stone, as well as a darkly comedic cameo from Chris Parnell and Will Forte.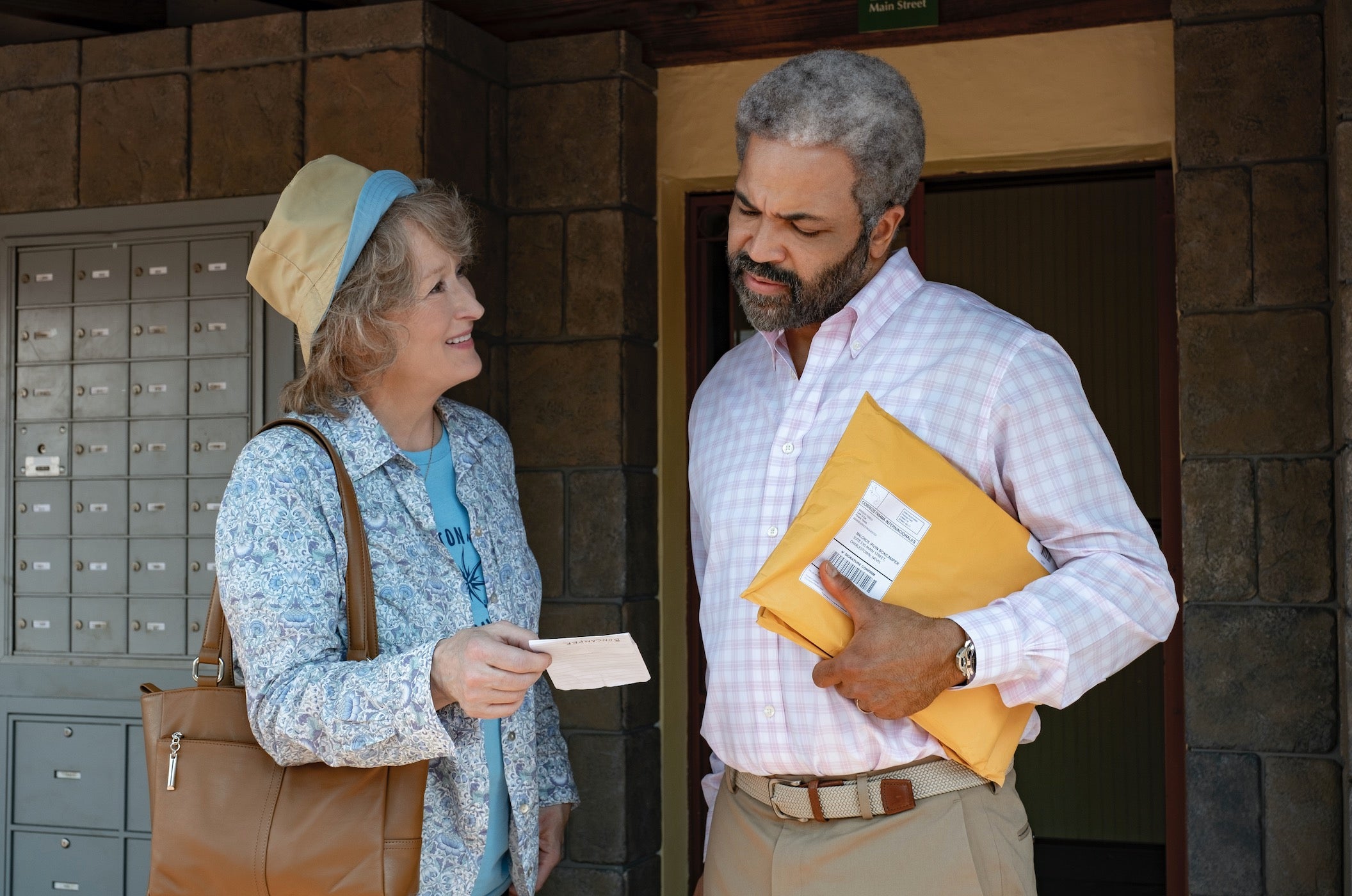 Far be it from me to say that style gets in the way of substance. For instance, nobody could argue that Spike Lee's politics overshadow his artistic touches, or vice versa. Yet with Soderbergh's recent political films, his commitment to experimentation seems like it's getting in the way of the statements he's trying to make. 
The Laundromat literally ends with an impassioned speech directly to camera, in an artistic tradition going back not only to the likes of Lee, but works such as Harriet Beecher Stowe's Uncle Tom's Cabin and Upton Sinclair's The Jungle, novels that effectively drop their narrative to spell out their political mission. Unfortunately for The Laundromat, its mission statement would be more deeply felt if what came before wasn't so inconsistent. 
Still not sure what to watch tonight? Here are our guides for the absolute best movies on Netflix, must-see Netflix original series, documentaries, docuseries, and movies.
Looking for something more specific? Here are our Netflix guides for the best war movies, documentaries, anime, indie flicks, true crime, food shows, rom-coms, LGBT movies, alien movies, gangster movies, Westerns, film noir, and movies based on true stories streaming right now. There are also sad movies guaranteed to make you cry, weird movies to melt your brain, old movies when you need something classic, and standup specials when you really need to laugh. Or check out Flixable, a search engine for Netflix.