Showtime is one of the biggest and best-known destinations for movies, original shows, comedy specials, and boxing events.
It's $10.99 a month if you go directly through Showtime, or $99 a year if you opt for the annual plan. If you get it as an add-on to a streaming service, pricing starts at $10 a month.
Showtime's current slate of original shows includes Billions, The Chi, Penny Dreadful: City of Angels, and Shameless, with Dexter, Nurse Jackie, and Weeds among its past acclaimed shows.
The service is available through a variety of devices, including Amazon Fire TV, Apple TV, Chromecast, LG and Samsung smart TVs, Roku, and XBox One.
Showtime comes with a 30-day free trial.
Survival is dependent upon evolution, and no one in the streaming market has worked harder to survive than premium cable channels. Showtime is a prime example of that, offering a broad range of original programming, hit Hollywood pictures, and unique features positioning it well against its rivals. Its history dates back to 1976, and it beat HBO to 24-hour programming in 1981, but it's still managed to maintain relevance in a rapidly-changing landscape.
Here's what we'll cover.
---
---
How much is Showtime? Plans, content, and cost
How much Showtime will cost you depends on how you opt in. If you get it directly through Showtime, it's $10.99 with a 30-day free trial. Or, choose the annual option and pay just $99 for the full year, which works out to $8.25 a month.)
---
Through May 26, 2020, if you sign up for Hulu and add Showtime, you can get three months of Showtime for just $4.99 a month before the price reverts back to what you'd pay directly. Sling offers Showtime as a $10 add-on, while Fubo offers it as $10.99 add-on, and AT&T TV Now adds on a penny to make it a flat $11 but is currently offering a one-month throw-in of Showtime with select packages.
If you're not ready to cut the cord, you can still order Showtime as a premium channel on your cable package, and use Showtime Anytime to view it from your laptop, tablet, or phone remotely.
For example, Showtime on Comcast Xfinity currently runs $12 per month, while it's $11 on AT&T TV Now. Verizon FIOS, by contrast, offers Showtime for $15 per month, but you can add another premium channel (HBO, Starz, Cinemax, or Epix) for an additional $10 per month. Most cable companies that have Showtime also support Showtime Anytime, including AT&T U-verse, Bright House Networks, Charter Communications, Cox Communications, Dish, and Time Warner Cable. You'll need to login to the Showtime Anytime website to find out if your local cable company is one of them.
Your subscription to Showtime comes with free on-demand access to all of Showtime's programming and movies—but the service also offers two live channels, Showtime East and West, which play whatever is on the main Showtime channels. Showtime is one of two movie channel services that currently allow users to download content to their mobile devices for offline viewing (the other being Starz). For travelers with tight data limits, this lets you stay up to date on Showtime series guilt-free.
Using Showtime Anytime is essentially the same, with a few minor differences. You'll need to log in using the codes for your cable company account to utilize the service. However, once that's done you get the same powers as the Showtime app, including downloadable content.
---
What's on Showtime?
Showtime built its reputation on being a destination for movies, and that hasn't changed. Its lineup of recently-released movies, as well as Showtime original movies and documentaries and its sizable library of past theatrical releases, is still at the heart of what Showtime does well.
But in recent years, building off successes of groundbreaking shows like The L Word and The Tudors, it's Showtime's collection of sometimes-quirky and consistently well-acted original shows that have carried the mantle. For fans of good television series, it's been rewarding to see Showtime and HBO try to one-up each other in quality.
There's also a group of Showtime fans who know it as a destination for boxing, the cornerstone of sports offerings that also include some solid documentaries.
---
Showtime original series
Like its rival HBO, Showtime's created a number of original series over the years that have captivated fans. The Daily Dot's list of best Showtime series includes choices you'd expect, like Dexter, Homeland, Twin Peaks: The Return, and Penny Dreadful.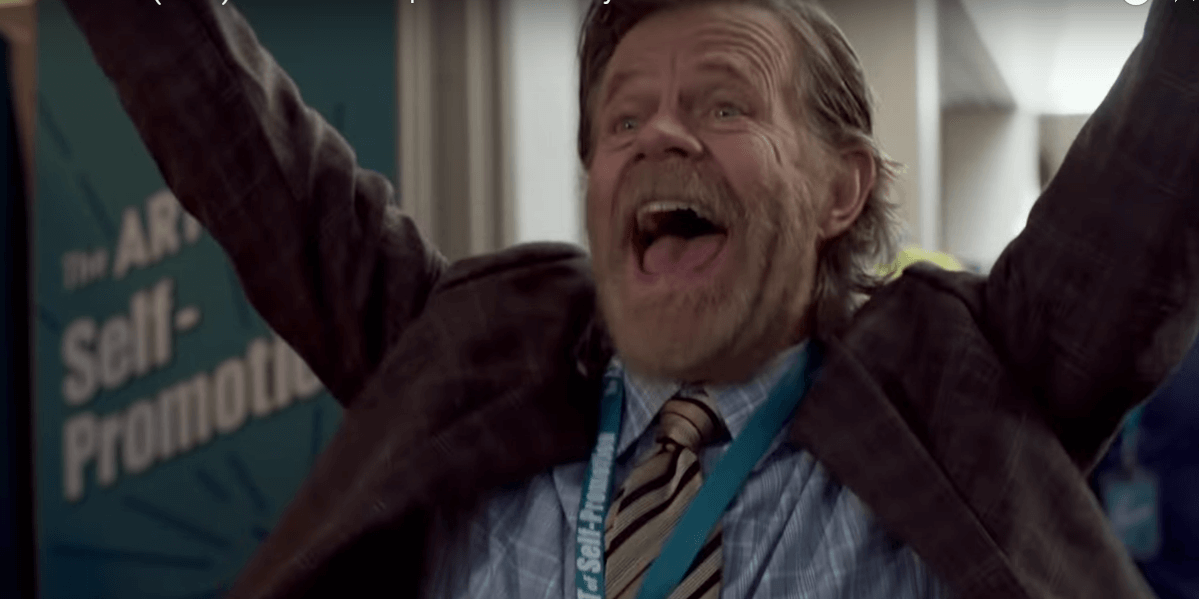 Showtime's reputation for smart programming has attracted stars like William H. Macy (Shameless), Don Cheadle (House of Lies), Paul Giamatti (Billions), Edie Falco (Nurse Jackie), Mary-Louise Parker (Weeds), and Liev Schreiber (Ray Donovan).
---
Showtime devices
If you're a cord-cutter, fear not: Showtime works with every major streaming platform, whether you watch on a smart TV, game console, or mobile device. No matter what method you choose, the interface is smooth and easy to understand.
---
Showtime DVR and multiple screens
Showtime does not have DVR capabilities, though you can access episodes of original series and new movies at the same time they appear on the SHOWTIME East Live TV channel in the SHOWTIME app. (And, of course, the library is accessible anytime as long as you're online.)
You can, however, do downloads of titles—up to 15 per device, with a limit of five devices.
Speaking of devices, you can use your Showtime account on up to three devices at once.
---
Showtime vs. The Competition
When comparing Showtime to HBO, and its new HBO Max option, the biggest consideration might be which premium channel's programming you like more. Both bring quality original programming and a library of movies and documentaries to the table. HBO Max, however, now has much more than HBO attached to it, and over time, it's likely to outlap Showtime in terms of content.
If cost is a concern, that might work in Showtime's favor. Showtime, at $10.99, costs less than HBO's $14.99 a month, a $4 a month difference. Then again, you might look at a way to factor in both, which might mean considering Sling or Vidgo for your main streaming package vs. one of the higher-end streaming models.
Showtime vs. Cinemax
If you're looking for a slightly cheaper movie library option, you might give Cinemax a whirl. At $9.99 a month, it's cheaper than Showtime, and its Max Go feature allows you to take its content to different screens. Unlike Showtime, though, you can't get Max Go as a standalone, though there are a number of ways to hook up with Cinemax. It's available as a Hulu add-on or as an Apple TV, Roku, or Amazon Prime channel. And, of course, Cinemax doesn't have the original TV programming that Showtime delivers.
Showtime vs. Starz
Starz is, like Cinemax, another movie channel that's endured and kept up with the times. It's just $8.99, making it cheaper than its main rivals. It also boasts some compelling original series, including Power, which may be launching as many as five spinoffs to reward the fans who loved the show for six seasons. It also allows a subscriber to stream on four screens at the same time from an array of devices.
Showtime vs. Epix
Epix is a good budget option for people who want original programming and movie access, but might balk at Showtime or HBO's sticker prices. Epix can be added on to a number of streaming services, including Sling, AT&T TV Now, and YouTube TV, or it can be a standalone via its Epix Now app for just $5.99 a month. Original series on Epix include Belgravia (by the creators of Downton Abbey, set in an affluent 19th-century section of London), Godfather of Harlem (starring Forest Whitaker), and Laurel Canyon (a documentary series exploring iconic '60s and '70s L.A.-based musicians).
---
Is Showtime worth it?
While there are a few services that generally do what Showtime does, only HBO truly rivals Showtime in its overall body of work. There are lots of options for accessing movies in the streaming world, so if you're looking to work a premium channel into your plan, the big question becomes one of taste.
If you're a big Game of Thrones or Veep fan, you're going to lean HBO, though if you're in the Billions or Shameless camp, Showtime's probably the better fit.
However, if you're looking to work in two or even three premium channels, then you're likely looking at value and cost as well as programming. In that case, maybe Showtime and Epix at a combined $17 a month allows you to choose Fubo over Sling. Or maybe Sling Orange + Blue sets you up for news and sports, and you can justify Showtime and HBO. In the end, it comes down to budget and taste, as Showtime's got too much quality programming to not recommend it.
---
How to sign up for Showtime
If you're going directly to the Showtime website, this is how to get started:
Go to the site, click the "Get Showtime" button at the top of the page, and then click the "Start My Free Trial" button. You'll be jumped to a new tab to enter in your info.
In the "Enter Your Showtime Info" box, enter your email address and create a password.
Enter in your billing info, choose between monthly and annual billing, enter in any gift card or promo info you may have, and then click the "Start Your Free Trial" on that page to start the clock on your initial free 30 days of Showtime.
---
---
Editor's note: This article is regularly updated for relevance.
The Daily Dot may receive a payment in connection with purchases of products or services featured in this article. Click here to learn more.