Finding the best standup comedy on Netflix all depends on your mood. Do you want dark? Political? Mainstream? Jeff Dunham?
In the past few years, Netflix has stepped into the standup market with its own original comedy specials. Its catalog holds dozens of must-see classics and more contemporary offerings to fit any mood. If you need a quick laugh, start here. Here are the best standup specials on Netflix.
---
WATCH: 10 Best Standup Comedy Specials on Netflix
---
The best standup specials on Netflix
Not Normal is Wanda Sykes' first Netflix special, and while it should have happened much sooner, it's worth the wait. Sykes applies the title to Trump's presidency and tries to make sense of our new normal.
But the special picks up momentum when she gets into the intricacies and absurdities of motherhood, aging, feminism, racism, and reality TV. It's a solid hour and a perspective we need. Give us the Wandaverse. —A.S.
2) Ali Wong: Baby Cobra
Wong filmed this Netflix special when she was nearly eight months pregnant. Naturally, much of it is spent addressing taboos and double standards regarding women and pregnancy. Nothing is off-limits, from sexuality to stereotypes. But Wong also drives home a point about women in comedy, and where motherhood fits in. –A.S.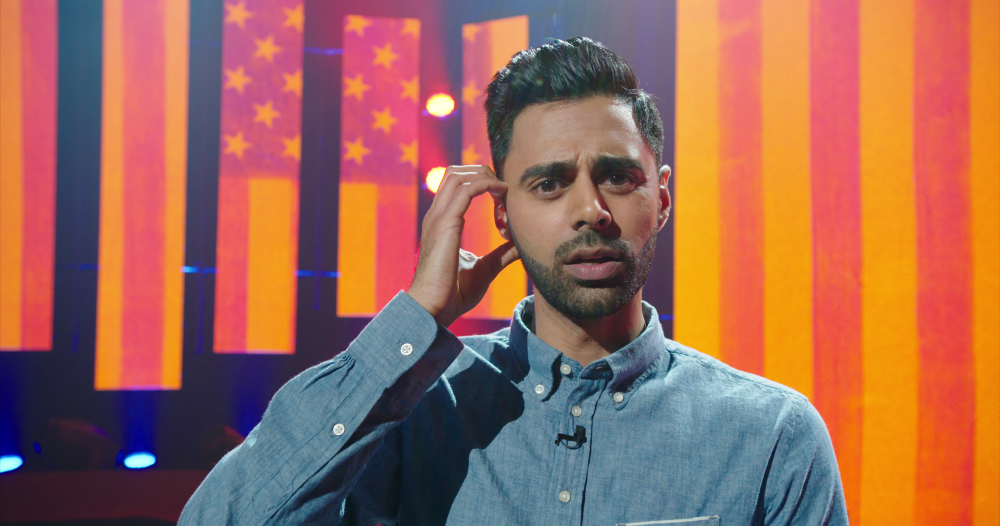 Minhaj's first Netflix special is a touching, incisive, and physical experience. The Daily Show correspondent riffs on immigration, family, and the emotional heft of 9/11. He covers every inch of the stage and eschews a mic in favor of eye contact, making the special more of a one-man show in which he addresses the audience and beyond. —A.S.
In her new Netflix special, Nanette, Hannah Gadsby isn't serving one-liners; she's often setting up arguments and theories or braiding personal and observational. She reassesses her self-deprecating style, as someone who already exists in the margins. She questions whether it's time to quit comedy.
Gadsby constantly tests the joke structure that rests on setup-punchline and attacks those ingrained ideas about how comedians must turn pain into jokes. Nanette doesn't end on a joke or big laugh; this is Gadsby "controlling the tension," but also her story. —A.S.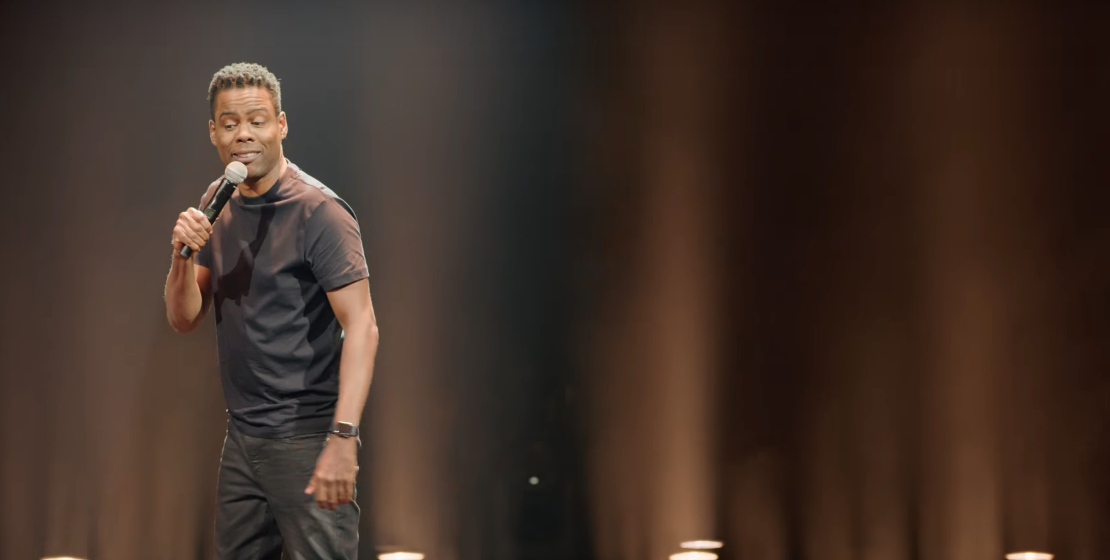 Chris Rock's first special in 10 years finds the comedian in a more contemplative mood. He offers up his thoughts on police brutality and racism. However, these bits have a different weight now. Rock is a father, and the jokes filter through that lens.
Tamborine is a more intimate special. While not all his insights hit, he does open up about his life and his past mistakes in a way that balances comedy with vulnerability.  —A.S.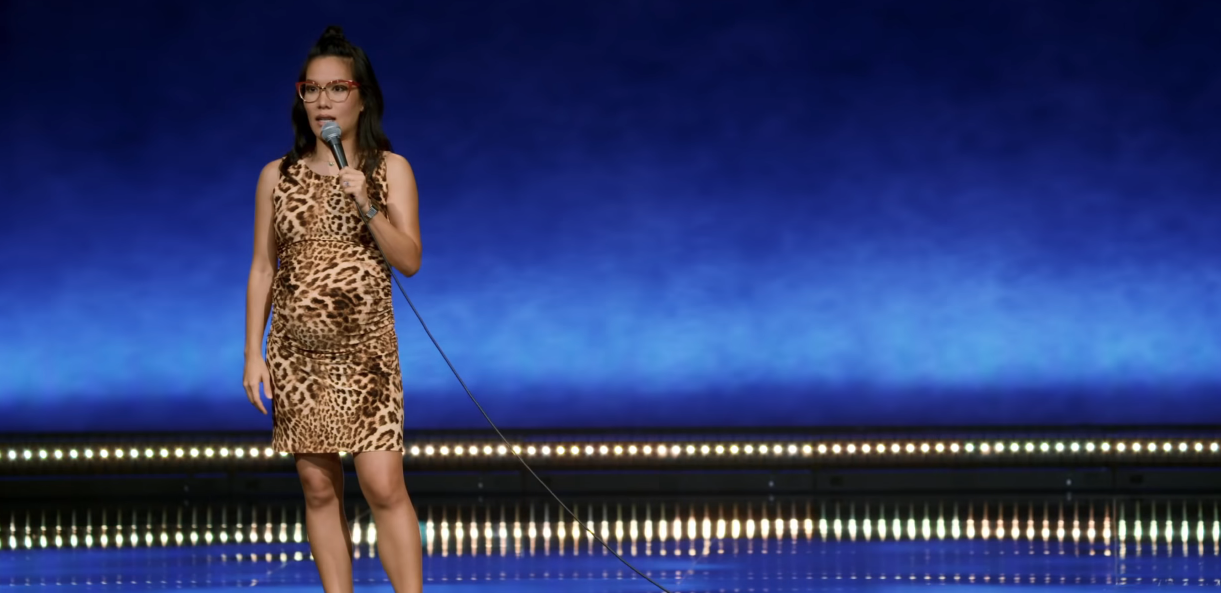 Hard Knock Wife is a lot of things: an exploration of fame. An indictment of American healthcare and its lack of maternity leave. An illustration of the body horror of motherhood.
But this is Ali Wong's take, so she'll tell you up front that sometimes, when you're breastfeeding, a duct will become clogged, resulting in "a kidney stone in your titty."

Wong isn't ragging on motherhood for laughs. These are things she and so many other women learned on their own, through trial and error. —A.S.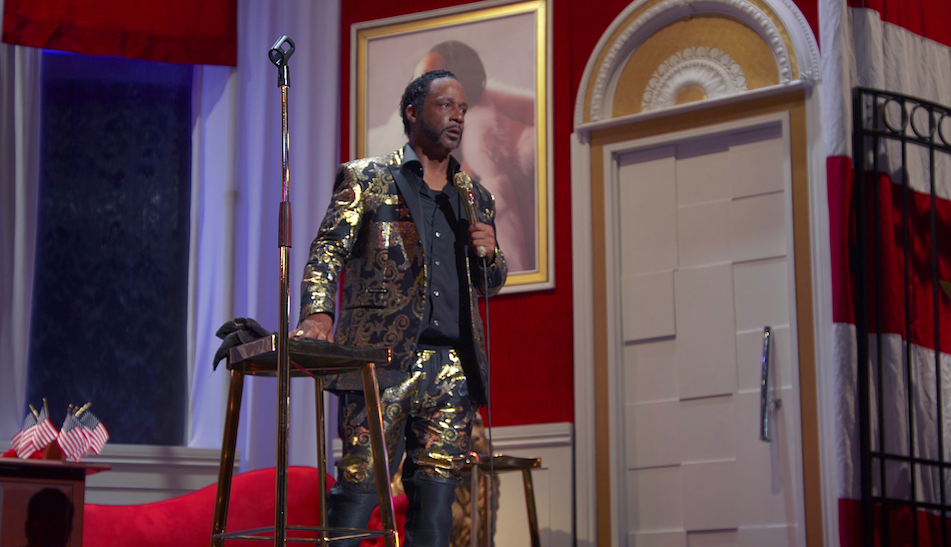 In Katt Williams' Great America, "It's fucked up" is his mantra, and it also describes America's state of affairs. But this is nothing new to Williams. As a 20-year veteran of standup, his routines have become synonymous with a brutally honest Black perspective. It's tragic yet hilarious. —A.W.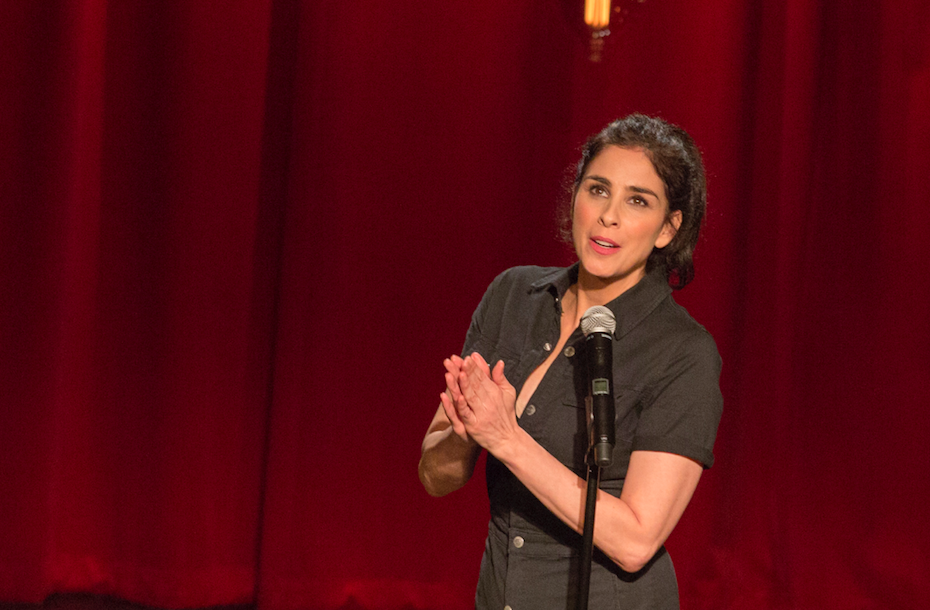 Silverman's debut Netflix special finds her in a contemplative mood. She explores a near-death experience, losing people she loves, a whopper of a question about God, and the slow erasure of women's rights. Yes, there are poop jokes, too. —Audra Schroeder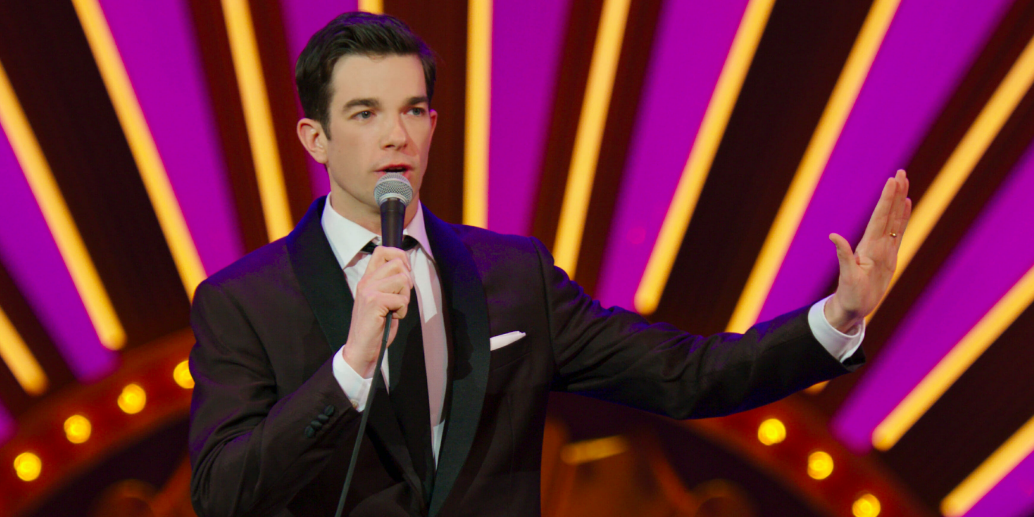 Live from Radio City, John Mulaney delivers his fourth special. Mulaney has proven himself to be reliably and consistently funny. And Kid Gorgeous feels at home with prior specials The Comeback Kid and New in Town.
Mulaney riffs on the silliness of school assemblies, college, and recalls his time as a writer for Saturday Night Live. After being a darling of comedy nerds for nearly a decade, Mulaney is proving that the hype is justified. —E.S.
Quinn delivers the story of his hometown like a caffeinated history teacher, checking off decades and boroughs and ethnicities. It's an immigrant story, but also a look at New York City's ever-changing landscape. The standard setup/punchline combo does not apply here. –A.S.
Amy Schumer: Growing signals a shift from the more bawdy, single-gal humor of the comedian's earlier specials. Now we find Amy wrestling with the institutions of marriage and motherhood.
These aren't necessarily earth-shattering observations. But Growing feels removed from the studio-packaged humor of movies like Snatched and I Feel Pretty. Much of Schumer's uncertainty in the face of motherhood is tied to a business model that makes women work twice as hard as men with three times as much on their plate.
But this is not Schumer dissecting Hollywood. Her eye toward the future gives Growing some clarity and shape. Even if she stumbles a few times trying to figure out this new chapter of adulthood. —Audra Schroeder
With They Ready, Tiffany Haddish reframes her trademark lift-up ("She ready") to showcase comedians she vowed to bring up with her. That's the foundation of the six-episode standup series. If Haddish made it out first, she would come back for the others.
Each episode features a 30-minute set from comics like Flame Monroe, Marlo Williams, April Macie, Aida Rodriguez, Tracey Ashley, and Chaunté Wayans. That said, They Ready is a more emotional celebration of standup than the average special. —A.S.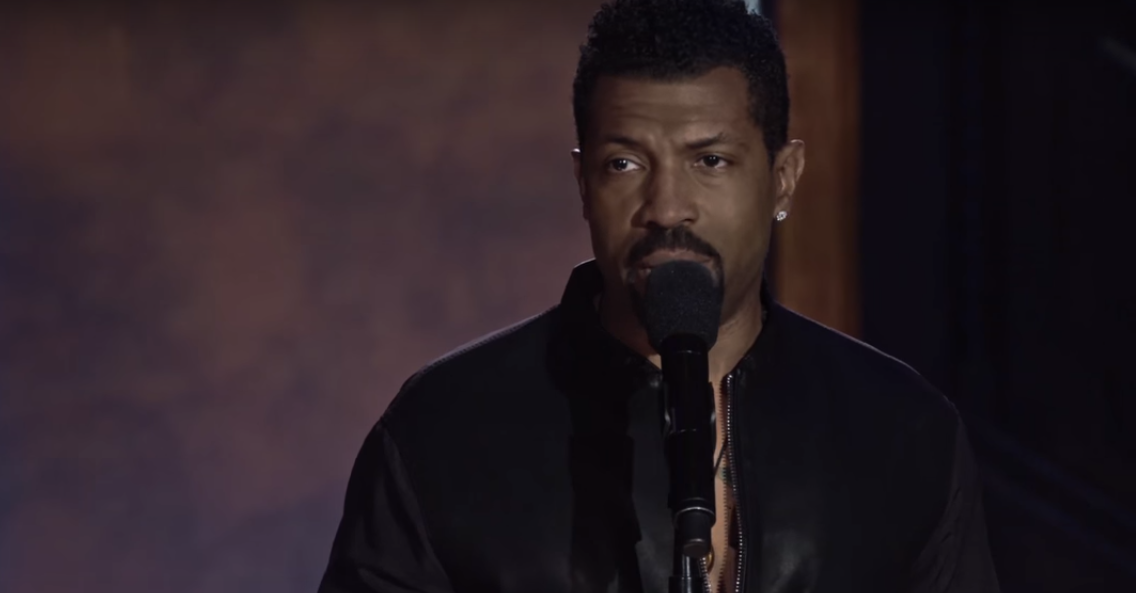 Over the last year Netflix has debuted a run of specials from marquee comedians, names that are big enough to warrant multiple specials and often, on the backend, critiques about their worldviews and ideologies. The Standups proposes a different kind of marquee. The second season showcases mid-tier acts with smaller fanbases and gives them 30 minutes to work with.
Filmed last fall in Los Angeles, the second season spotlights Aparna Nancherla, Joe List, Rachel Feinstein, Gina Yashere, Brent Morin, and Kyle Kinane, comedians who each have their own audience but could overlap audiences too. It also feels more timely than other marquee Netflix specials. —A.S.
The celebrity roast peaked in the early aughts, but the art form is still alive and evolving. Bumping Mics with Jeff Ross & Dave Attell is the latest entry in the genre of comedians roasting comedians (and themselves). "Roastmaster General" Jeff Ross earned his title by helming roasts of celebrities, comedians, and inmates.
Dave Attell has always been able to rattle off insults and stick the landings. It's a talent that he put to good use on his Comedy Central show Insomniac and showcased in specials like Road Work. His road-tested comedic timing pairs nicely with Ross' more laid-back, from-the-gut barbs. Together, they yes-and each other over the coals. —A.S.
While Black Mitzvah never transcends beyond the conventions of a comedy special, it's almost commendable that Haddish doesn't try to do so. If she's "here to teach" anything, it's that no matter what we've gone through in the past, or what hardships we may currently be struggling with, life is worth celebrating.
There's nothing wrong with that, especially if you're not looking for anything more than an hour's worth of fun. — Gregory Paul Silber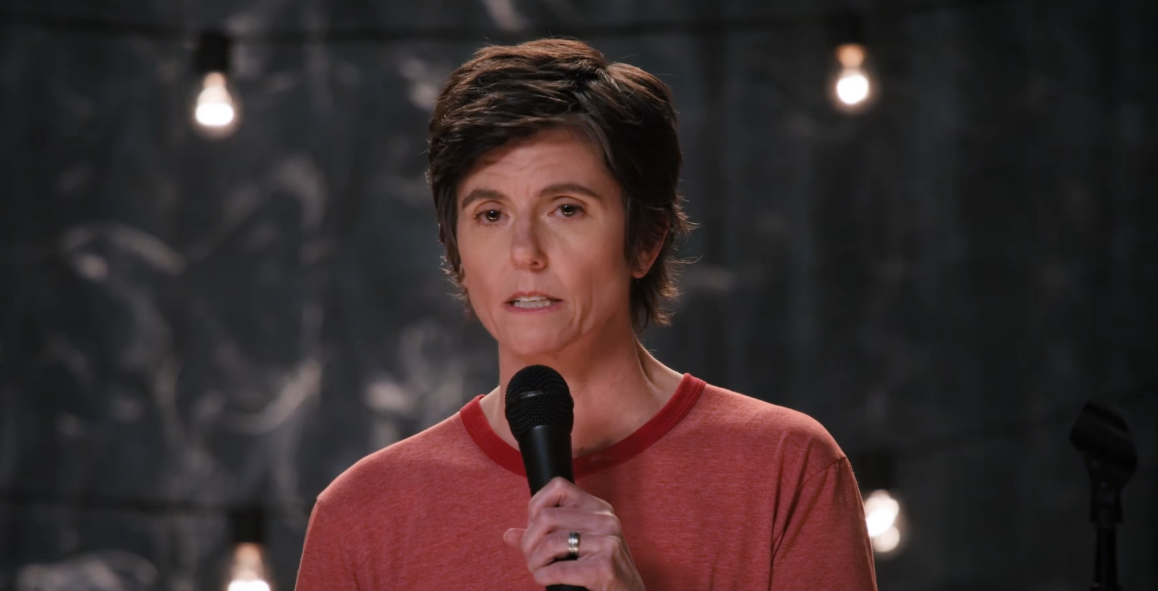 The title of Tig Notaro's first Netflix special could have a few different meanings, but that's probably by design. Notaro's comedy has always leaned on wordplay and language; Happy to Be Here could be referencing the traditional standup greeting or it could be applied more broadly to existence.
Filmed in Houston, Texas, and executive produced by Ellen DeGeneres, Happy to Be Here is Notaro's first standup special since 2015's special Boyish Girl Interrupted.
A bit about talking to her cat goes on a thrilling linguistic journey and abruptly turns a corner when her wife, fellow comedian and actor Stephanie Allynne, warns her not to accidentally hang the cat while playing with it. These situations might seem unremarkable, but Notaro finds the glimmer of absurdity within each. —A.S.
17) Reggie Watts: Spatial
Watts' standup is typically part existential exploration, part beat-making. But in this special, we even get a surreal play that will make you never want to cohabitate again. Watts switches streams often but always keep the humor absurd. "This is an experimental show," he remarks. "You might not even see this on Netflix." –A.S.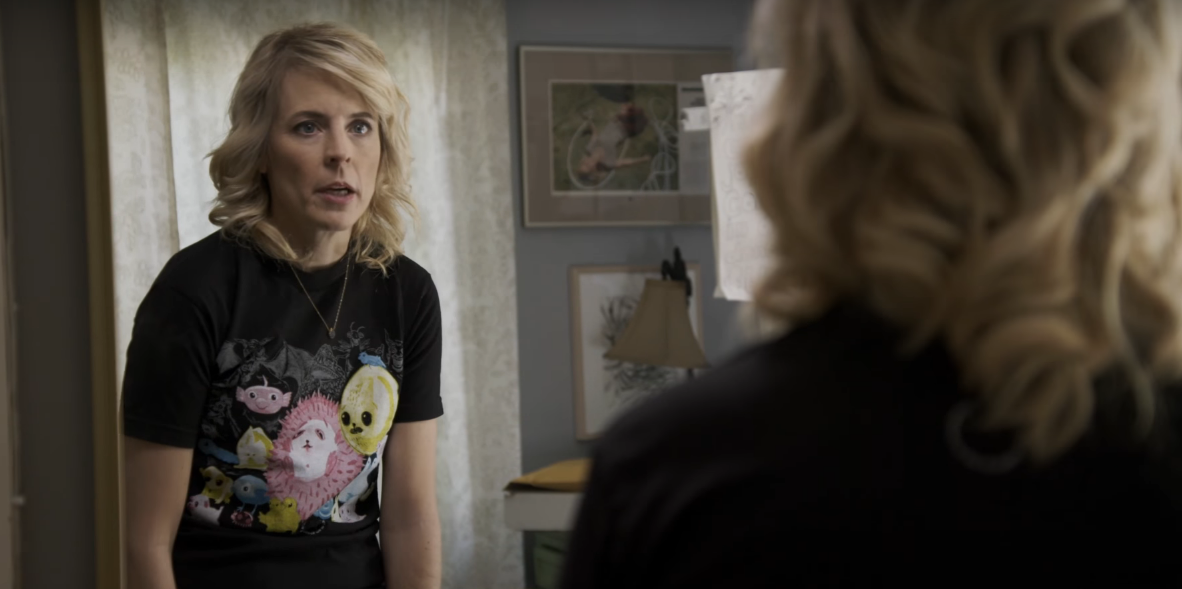 Old Baby is unlike other standup specials. It's segmented into standup sets in living rooms, bookstores, and on sidewalks. She even performs in front of her husband, artist Scott Marvel Cassidy. With no traditional stage, Bamford is able to fold her natural surroundings into the sets.
She discusses making it in Hollywood and the struggle of true love and acceptance next to a fluffy tree, which she later hides behind. That scene segues into a living room, as Bamford enters like it's a sitcom. It's two Marias, separated ostensibly by one wall. —A.S.
Whitney Cummings' first Netflix special could be divided into two halves: human Whitney and robot Whitney. The comedian offers her thoughts on harassment, feminism, and advocacy in the first portion. Then pivots to a new bit involving her robot double, as she recontextualizes what the experience of womanhood can be. —A.S.
In her first Netflix comedy special, Jenny Slate opens up the standup format. She also opens up the format of masturbation jokes by detailing an erotic, desperate encounter with a full moon. Stage Fright is Slate working backwards, in a way.
After starring in movies and TV shows over the past decade, she's slowly crept back to the stage, a place that has been a source of anxiety and uncertainty. This is Slate under glass, but not in a clinical way: She's allowing us to study her. —A.S.
Michelle Wolf clearly has a reason to address outrage and cancel culture, but she doesn't make it personal (or political). Instead, she zooms out to survey how it's affected culture and the way we communicate.
Other comedians, like Dave Chappelle, have talked about cancel culture in specials this year, but some of his points lacked a punchline. Wolf has mastered joke structure. So even when stating, "White women, it's time to admit we're part of the problem," she has a counterpunch(line) and doesn't lose the audience. —A.S.
22) Michael Che: Michael Che Matters
Michael Che found his groove as an anchor on SNL's Weekend Update. He expands on that in his first Netflix special, breaking down racial slurs, musing on language that's gotten him in trouble, and imagining being friends with Donald Trump. –A.S.
While you might be familiar with the comedian's work from her roles on The Kroll Show or Brooklyn Nine-Nine, what you might not know is that Peretti is a "direct vessel of god." In her Netflix special, Peretti takes her absurdity to the next level with legendary jokes that deal with ego and hot girls who use the hashtag #nomakeup on Instagram. —Greg Seals
Shlesinger is a Netflix favorite, and her confirmed specials now sit at three. In Confirmed Kills, she offers observations on body image, feminism, and party goblins. She's a physical comic, and her dizzying rainbow of voices is on full display. –A.S.
Nate Bargatze draws from his "dumb world" in his new hourlong special The Tennessee Kid. It's full of "don't know"s and elongated "so"s. At one point he declares the message from the special: "I don't think things through." Bargatze has certainly thought it through.
He's finessed his performance style over his past couple specials (Yelled at by a Clown, Full Time Magic) and a half-hour set in Netflix's 2017 edition of The Standups. Not everyone can draw out a story about moving a dead horse, but Bargatze sprinkles in details that build on his worlds, making you want to stay there even when he's ready to move on. –A.S.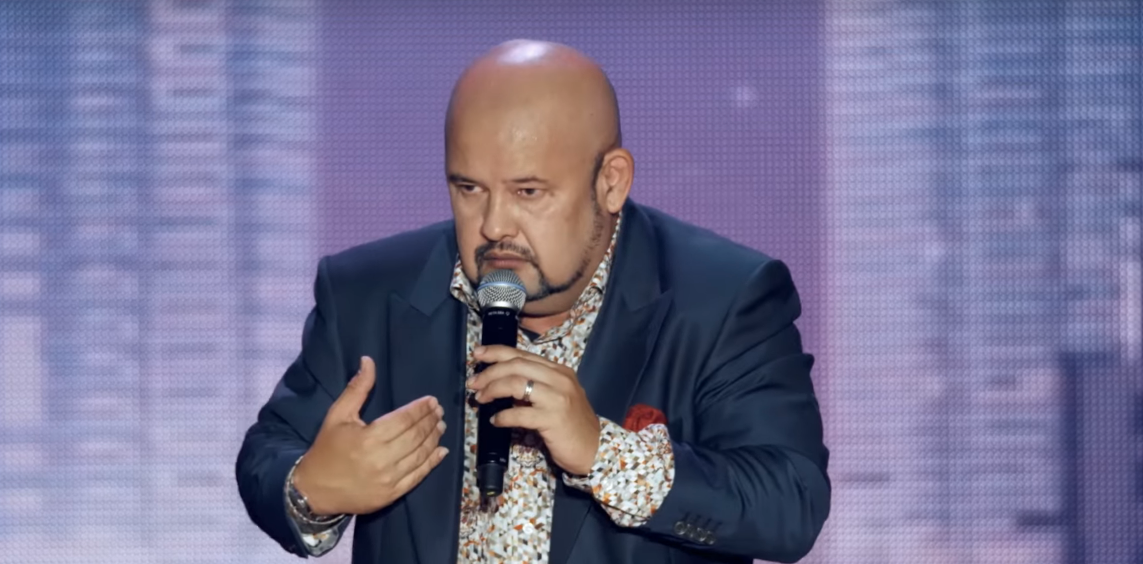 Harith Iskander is Malaysia's "godfather of standup." His work, which made him the Laugh Factory's Funniest Person in the World in 2016, is an extension of personal and cultural experiences as an outsider. This is a good introduction—a mix of crowd work, goofy observational bits, and personal stories. He has the easy confidence that comes with over 25 years of experience. There's an extended bit about "Singaporeans do it like this, and Malaysians do it like this." The crowd guffaws at the light cultural jabs, and you'll laugh at how universal his stuff can be. —Eddie Strait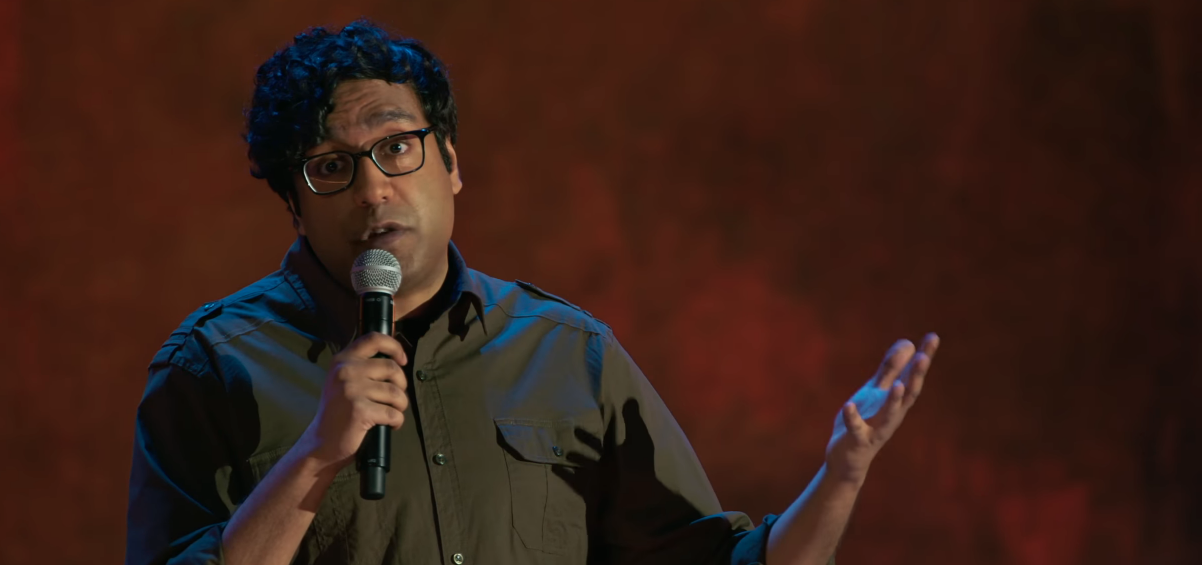 Comedian Hari Kondabolu will tell you up front that his comedy "isn't for everyone." In his debut Netflix special, it's not so much a warning as a challenge, as he invites the audience to hear him out about race, representation, and how South Asian people love mangoes.
Though some of his bits and stories meander or don't offer much pay off, one story about being heckled by Tracy Morgan offers some insight about his own comedy. —A.S.
It would certainly be interesting to see how this special would shake out if filmed after the election, but Cross doesn't hold his tongue. He goes after Trump's America, gun lobbyists, and Republicans' stance on immigration, and ties it all up with a bit involving a Restoration Hardware catalog that will really rile you up. —A.S.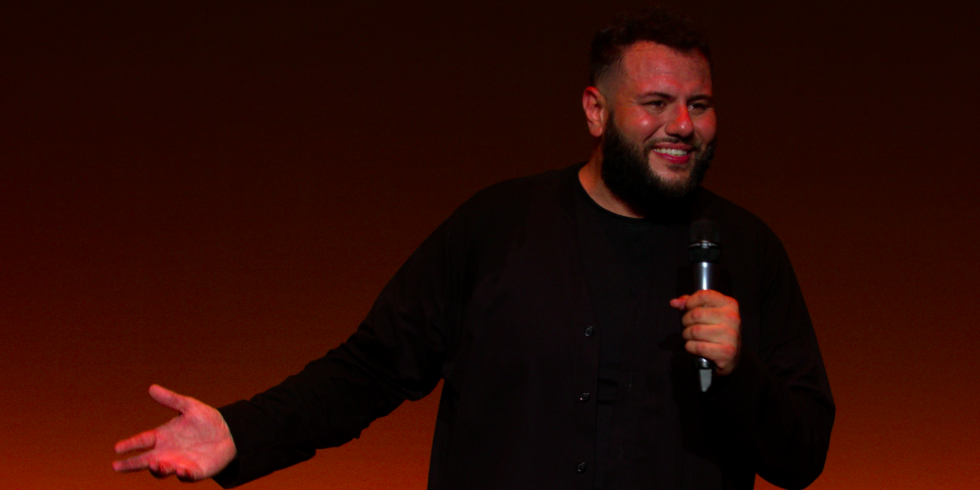 Netflix's recent standout standup special, Mo Amer: The Vagabond, features the emergent Palestinian-American comedian (full name: Mohammed Amer) in full bloom and in full command of his talents. The Dave Chappelle-approved comic tackles identification, code-switching, and "Mohammed" keychains, and he revisits his viral run-in with Eric Trump—which resulted from a flight upgrade. The Vagabond features a rising comedian who's put in the work and is ready for the bright lights. —K.S.
30) Trevor Noah: Afraid of the Dark
The Daily Show host's first Netflix special finds him in New York City, offering up quick and dirty observations on his adopted city. The South African comic uses comparisons of his home and New York for foundational, scene-building material, but he really shines when he breaks out of that formula and gets a little more political. Noah's personal history informs this as well, and his musings on Trump, immigration, racism, and tolerance urge us to think globally—and outside our bubble. —A.S.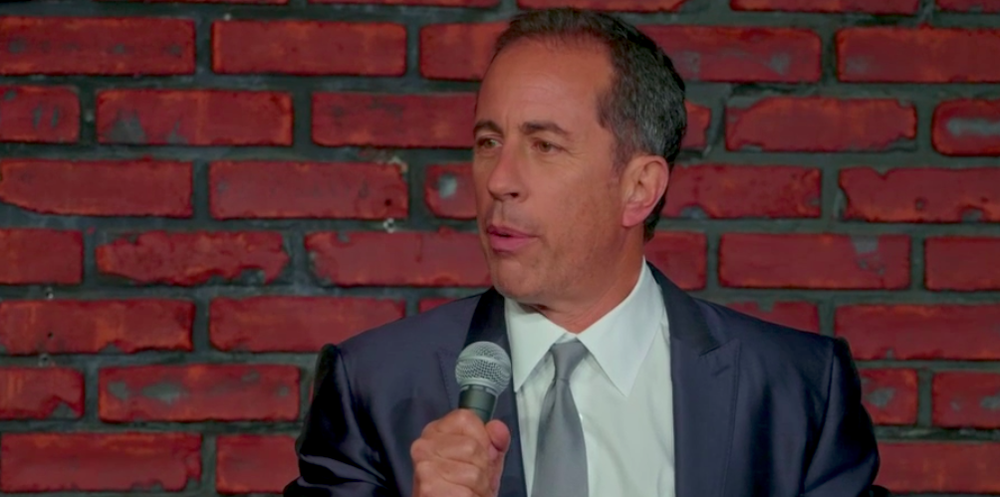 Jerry Before Seinfeld is dated by default, as the comedian revisits the material he crafted in his first five years of standup. Anybody even vaguely familiar with his record-smashing eponymous sitcom should recognize his bits about men being magnetically drawn to other men working on things in the neighborhood, or arbitrarily deeming the middle finger an offensive gesture. ("I try to remember I'm only one finger away from a compliment, so it's not that bad!") But the special's biographical nature also allows Seinfeld to weave the story of his own beginnings into his time-honored gags, as well as several fascinating cutaways that give viewers some insight into the comedian's upbringing. —B.R.
32) Ellen DeGeneres: Relatable
DeGeneres returns to the stage for her first standup special since 2003, and immediately starts riffing on what it means to be "relatable." In the last 15 years, DeGeneres has become a massively successful daytime talk show host, and she doesn't skirt around what that means for her as a "relatable" comedian.
But in this hour she also discusses the professional backlash she experienced after coming out, and the personal loss she experienced when she first started doing standup. Not everything hits, but she's willing to poke fun at herself.  —A.S.
33) Aditi Mittal: Things They Wouldn't Let Me Say
Mittal's the first Indian woman to star in a Netflix special, and for many in America, it's an introduction to the comedian. She confidently holds forth on Bollywood, dating, Indian culture, stereotypes, family, and feminism; she goes bilingual and slips into character for the second half. Mittal gets to say whatever she wants here. —A.S.
Don't let the title fool you. Peters is a legit success, and he uses this special to look back at all the stamps on his passport and offer up his observations. Peters is known for his crowd work, but he's perfected it here, riffing on stereotypes and occupational hazards. —A.S.
In his Netflix hour special, Fire in the Maternity Ward, Anthony Jeselnik gets right to it. There's no opening sequence or introduction. We're presented with a leather-clad Jeselnik onstage, and then a measured "now." 
From "now" on, Jeselnik shows why he's one of the most disciplined standup comedians. Whereas some comics race to the punchline, he'll repeat parts of the setup to punch up the tension. —A.S.
John Leguizamo absurdly surveys the past 600-odd years of oppression suffered by Latin Americans in the winning Latin History for Morons, his Tony Award-nominated solo Broadway play.
Filmed over three June performances at the New Jersey Performing Arts Center, the special finds the actor/comedian earnestly conveying his failures as a father while tackling larger issues such as oppression and self-identification. —K.S.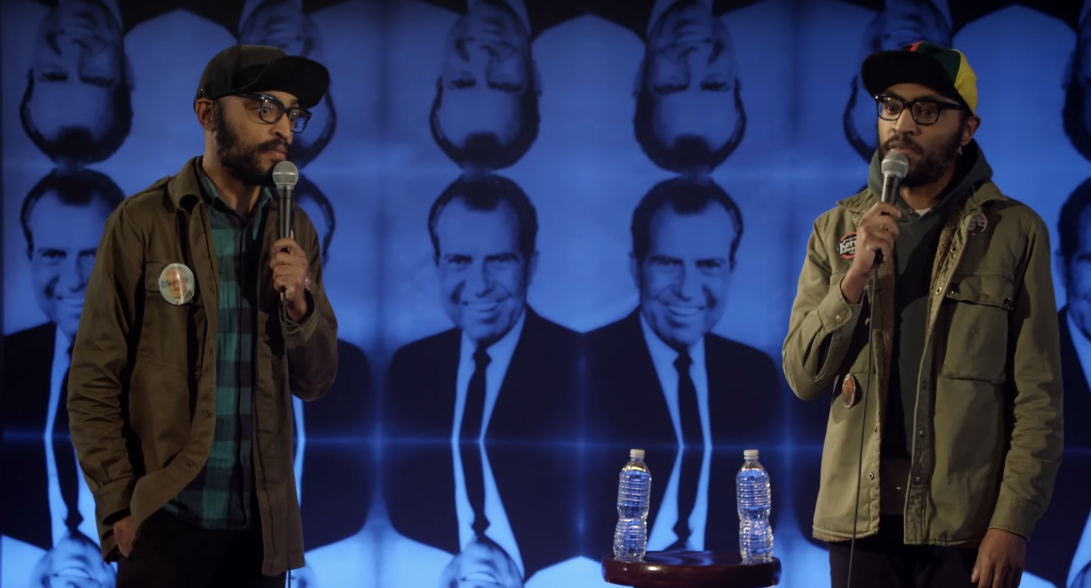 The Lucas delivery method is something like improv; they're always yes-anding each other, adding affirmations after delivering a line. That makes the flow of the set more conversational and applies some dramatic tension to a joke about bringing the movie Scream to a Black Panthers party, and being stopped by a cop with a gun who, it turns out, just wanted a selfie. "So we took the picture with him," comes the punchline. "Because he had a gun." —A.S.
Billed as a "Netflix comedy event," Comedians of the World spotlights 47 comedians from across the globe, giving a new structure and volume to the company's mission of curating international comedy. To be fair, it is a lot of content to peruse, but it's also a necessary look at comedy outside our Twitter timelines. –A.S.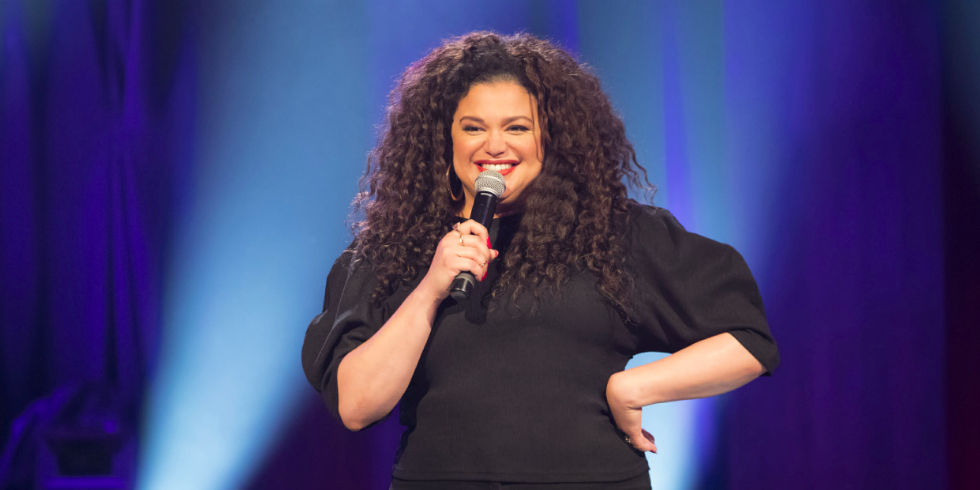 Netflix continues shifting the sands of the hourglass with The Comedy Lineup, which sees 15-minute sets from eight comedians: Michelle Buteau, Sabrina Jalees, Tim Dillon, Jak Knight, Ian Karmel, Taylor Tomlinson, Phil Wang, and Sam Jay.
The program feels more timely than many hourlong specials, and with four women on the lineup, there is more pronounced commentary on sexual assault and #MeToo. Michelle Buteau assures men that "nobody wants to see your dick," while Sabrina Jalees addresses the predator purge via a squirrel analogy.
Karmel gets especially meta when he challenges one idea about the structure of a comedy show, telling the audience that he knows a set has to end with some "really big joke" because that's the "social contract" we've all entered into. But is that really what you want? —A.S.
40) Carlos Ballarta: El Amor es de Putos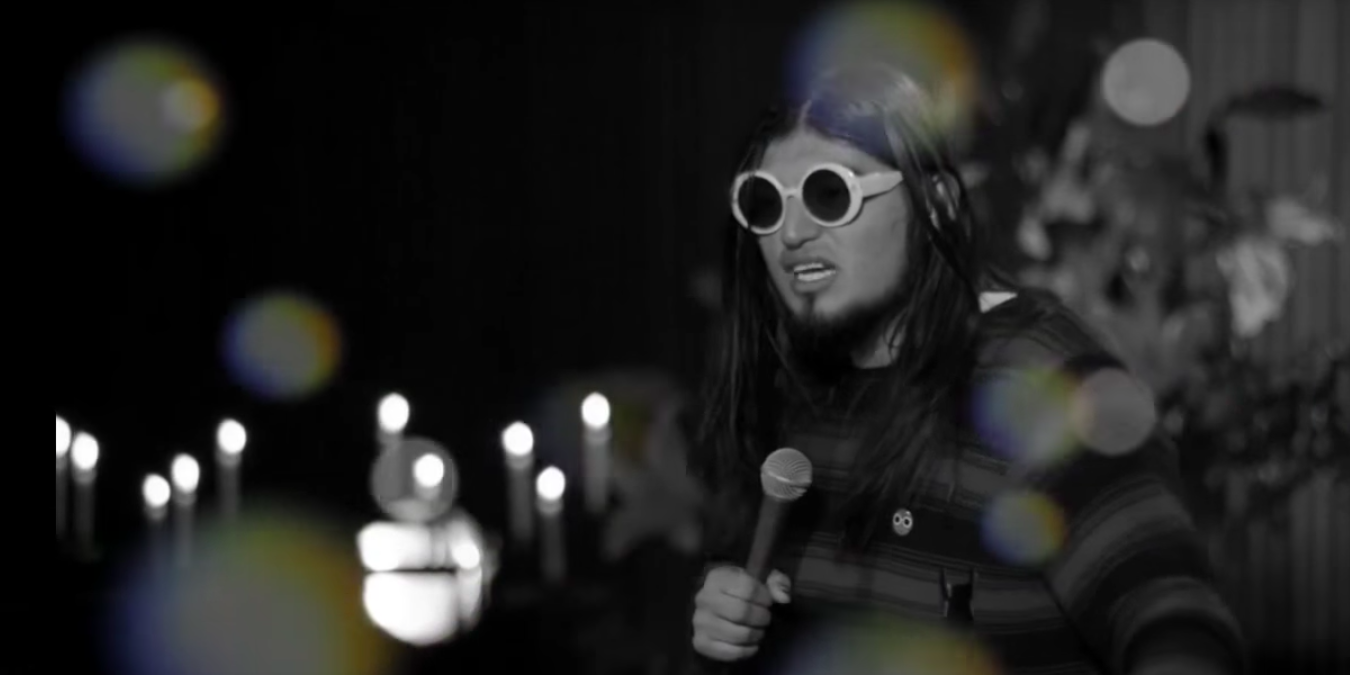 Do you know about the intricacies of public transportation in Mexico City? Carlos Ballarta explains it well. In his hourlong special, the Mexican comedian holds forth on relationships, national identity, the mechanics of riding the bus, and why Trump's proposed wall will fail. His vibe is a bit reminiscent of Mitch Hedberg, but he's more of a storyteller, dude. —A.S.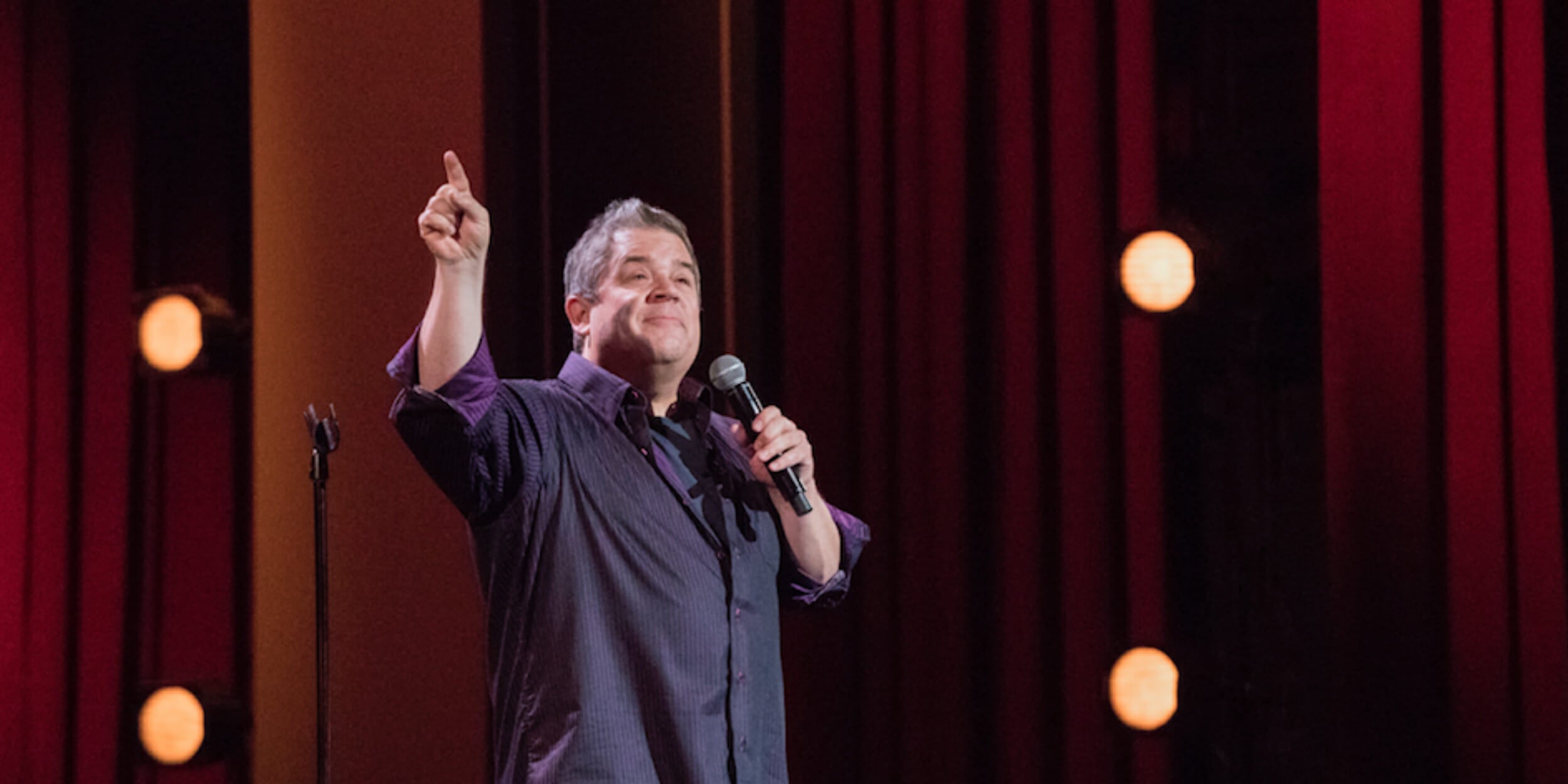 Patton Oswalt's follow-up to 2016's Talking For Clapping starts off with some jokes about Trump, but it doesn't linger there. He adds in jokes about robocalls and genetic testing, but Patton Oswalt: Annihilation takes its time getting to the true annihilation.
Oswalt uses the second half to explore grief and loss after his wife's unexpected death and opens up the special beyond just setups and punchlines. The filthy closing bit is a beautiful tribute. —A.S.
The three-part special, taped in Austin, Texas, last November, finds Moshe Kasher and Natasha Leggero musing on impending parenthood as well as the extended honeymoon phase of their marriage, their upbringings, and Leggero's conversion to Judaism. After individual sets by Leggero and Kasher, they reconvene for the third act of the show, which involves them roasting couples as a (very informal) form of therapy. —A.S.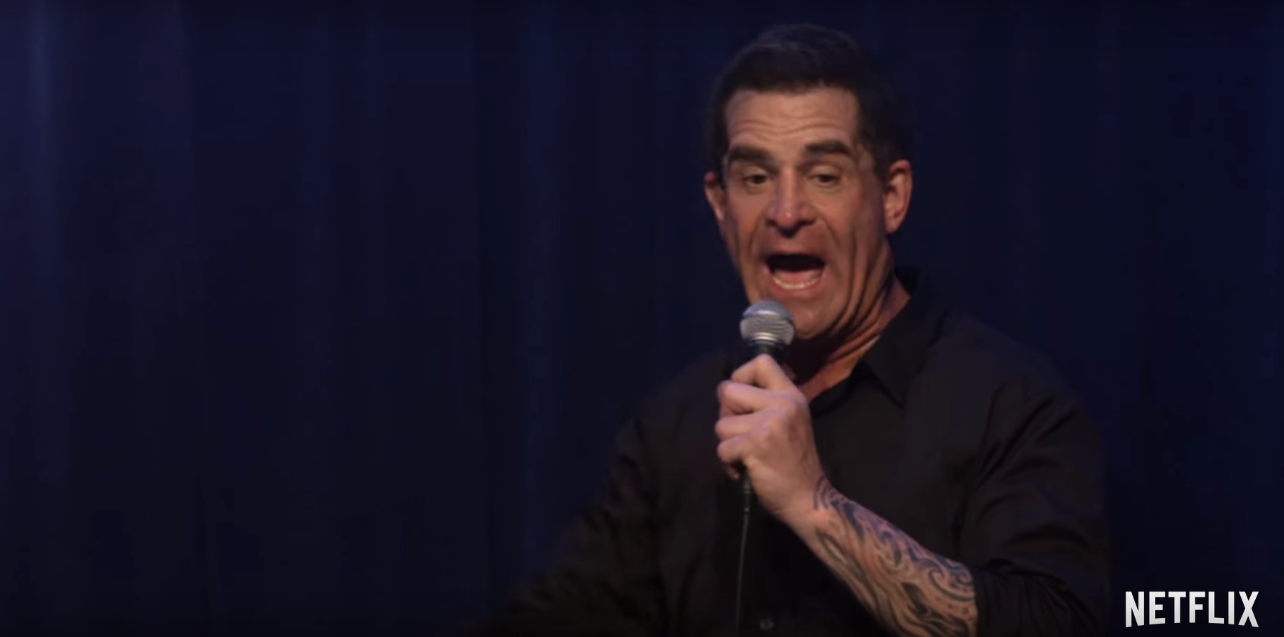 Todd Glass keeps his energy up, jumping from topic to topic, often starting a joke and abandoning the punchline in favor of a new one on Act Happy. He covers house-flipping shows, flossing, pigeons, and admits he has a song prepared in case he doesn't have enough material.
It appears he does have enough material, but sometimes a lack of focus hinders the delivery. Two highlights: He does a spot-on Brian Regan impression in a bit about man caves and channels Rodney Dangerfield doing Mitch Hedberg jokes, which I could have watched for another 15 minutes. —A.S.
Jen Kirkman's 2015 Lance Bangs-directed Netflix special explores divorce, childlessness, and aging, but there's no bitter aftertaste. Kirkman adds her unique viewpoint to every story, and expertly builds up and tears down a joke, poking holes in supposed norms about marriage and family. She's just holding a mirror up to society, man. —A.S.
W. Kamau Bell wants you to know the president is certifiably racist in his new one-hour Netflix standup special, Private School Negro. The comedian Bell has no problem choosing his words, and it's refreshing to hear someone in the entertainment industry not dance around the themes being played out in the headlines daily.
Bell uses that friction as a foundation to explore topics like Blackness, fatherhood, and what it's like to be expecting a third child in the current political climate. But then he fires up an impromptu singalong or chats with audience members. In the end, his inclusive set proves a welcome reminder that it doesn't take very much for us all to get on the same page. —Christine Friar
Editor's note: Dave Chappelle's comedy specials have been removed from this list. Upon further consideration, we feel the negative impact of his commentary on the trans community outweighs the potential benefit of his insights into modern America. We have also removed Louis C.K. in light of his history of sexual harassment.
Daily Dot Netflix Guides
---
Best Movies on Netflix
---
Best Shows on Netflix
---
---
Editor's note: This article is regularly updated for relevance.