---
Netflix dishes out more original series than we can keep up with, but if you're looking for the best shows on Netflix, let's not forget the other shows you can discover.
Shows like The Office and Friends got a major viewership boost from being on the platform and ranked among Netflix's top-streamed shows of 2018, but eventually, they'll disappear as new streaming services take back their licensed titles.
The upside: There are plenty of newer, non-original TV shows on Netflix that you can get into right now. Here are the top TV shows on Netflix.
The best shows on Netflix
Halt and Catch Fire

In the wake of Game of Thrones' finale and the conversation around it, this AMC drama was held up as one series that actually did end well. Across four seasons, Halt and Catch Fire told the story of how four people—engineer Gordon (Scoot McNairy), his wife and fellow engineer Donna (Kerry Bishé), programmer Cameron (Mackenzie Howe), and pitch man Joe (Lee Pace)—shaped the landscape of personal computing and gaming in the '80s and '90s.
More than that, the show took special care to show human connections (and betrayals) and the role of women in tech and gaming, while foreshadowing some of the dark corners of the online experience. —Audra Schroeder
---
Crazy Ex-Girlfriend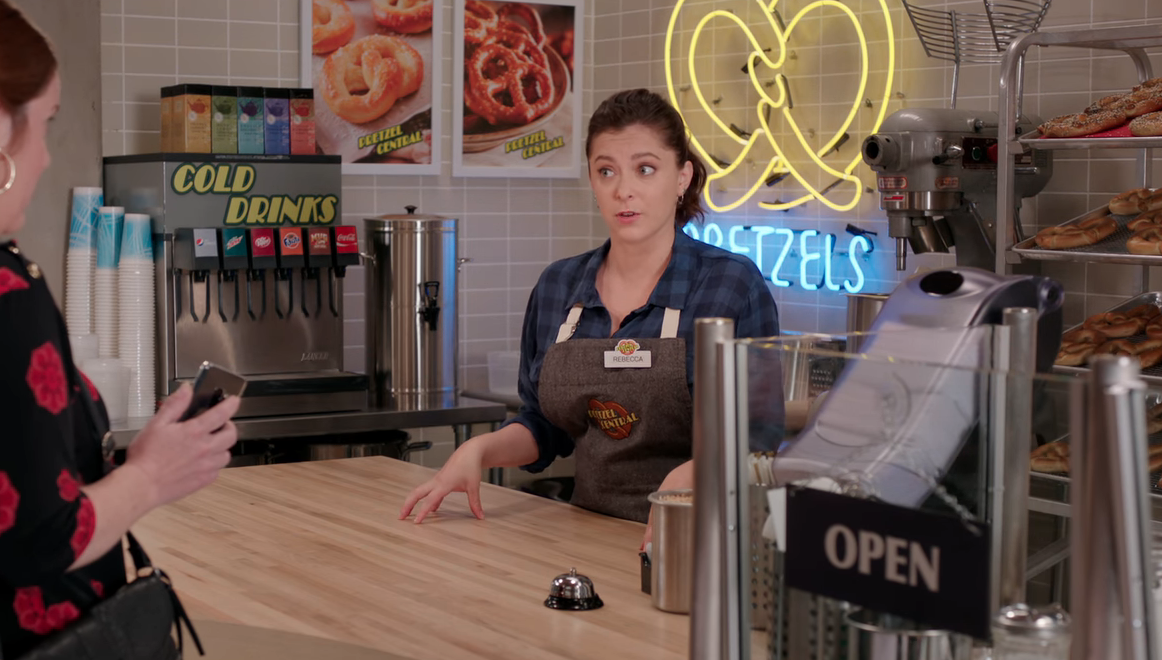 The joy of watching Crazy Ex-Girlfriend comes not only from its hilarious musical numbers but its irreverent bucking of rom-com conventions. The show's commitment to its broken characters, headlined by the effervescent Rachel Bloom, is one of its strengths. The show never gives them an easy way out and never forgets their humanity. It makes the emotional moments resonate and keeps the comedy sharp. It's an idiosyncratic show destined to be loved by a small, passionate fan base. Join the chorus. —Eddie Strait
---
Schitt's Creek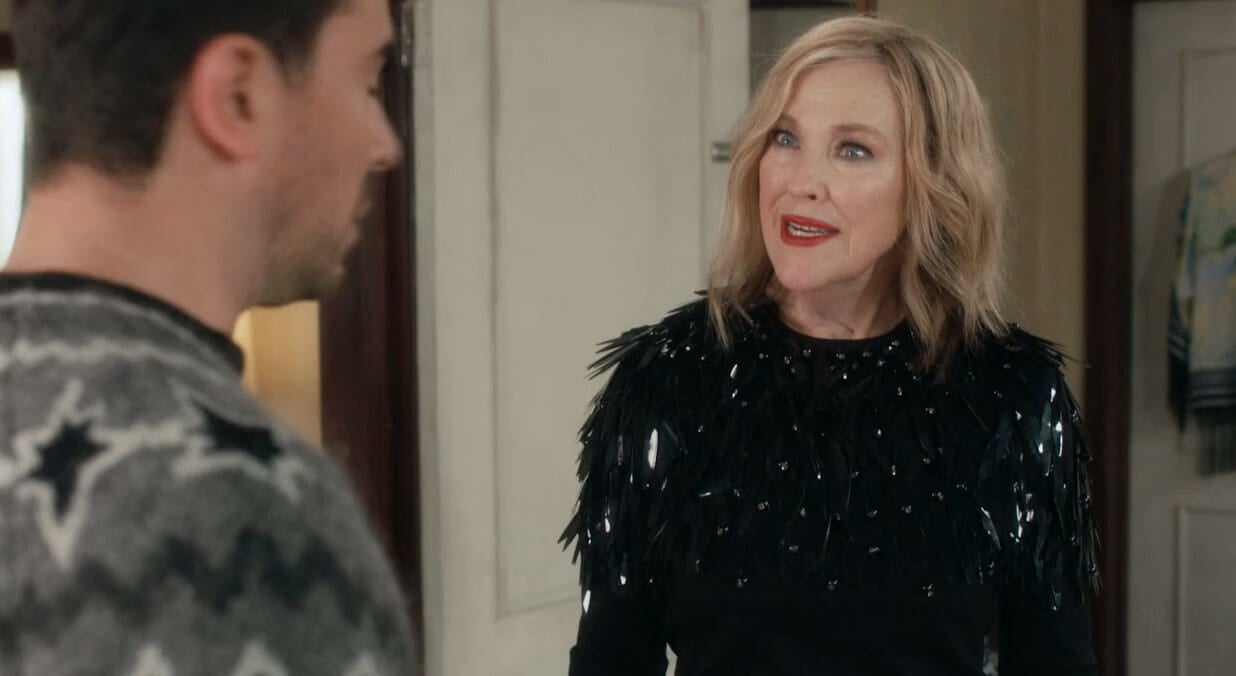 Yes, Catherine O'Hara is one of the best and biggest reasons to watch this sitcom, but the ensemble cast provides its foundation. Co-creators Dan and Eugene Levy (who play son and father in the show as well) have created a truly funny, sweet, and resonant series about a family that loses its status and wealth and has to live in the titular town it bought as an afterthought.
After it landed on Netflix, its fandom only grew. Across five seasons, the Rose family has evolved from materialistic snobs to (somewhat) empathetic residents of Schitt's Creek. Schittheads unite. —A.S.
---
Happy!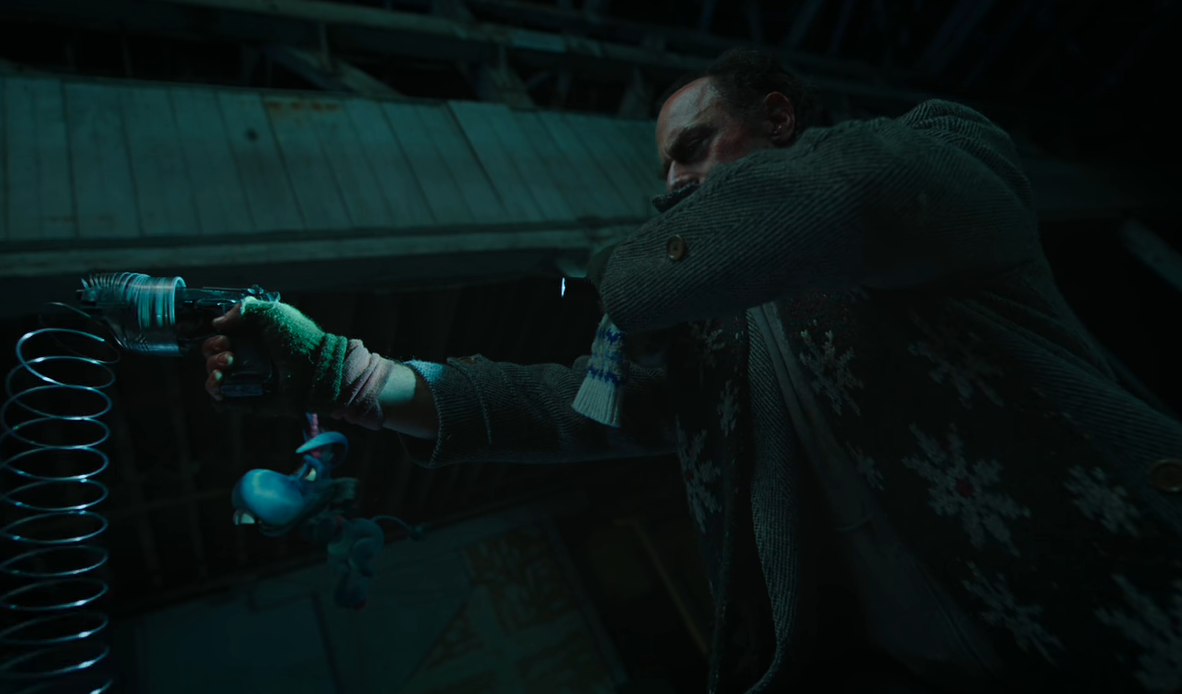 A TV show starring Christopher Meloni as a broken detective, stalked by an imaginary flying unicorn voiced by Patton Oswalt, doesn't seem like it would translate, but boy, does it. Adapted from Grant Morrison and Darick Robertson's comic series of the same name, Syfy's Happy! sketches out a dark timeline in which Meloni's detective-turned-hitman Nick Sax has to track down a young girl who's been kidnapped by a deranged Santa, with plenty of one-liners and bloody encounters along the way. This is bizarro-world Law & Order. —A.S.
---
The Sinner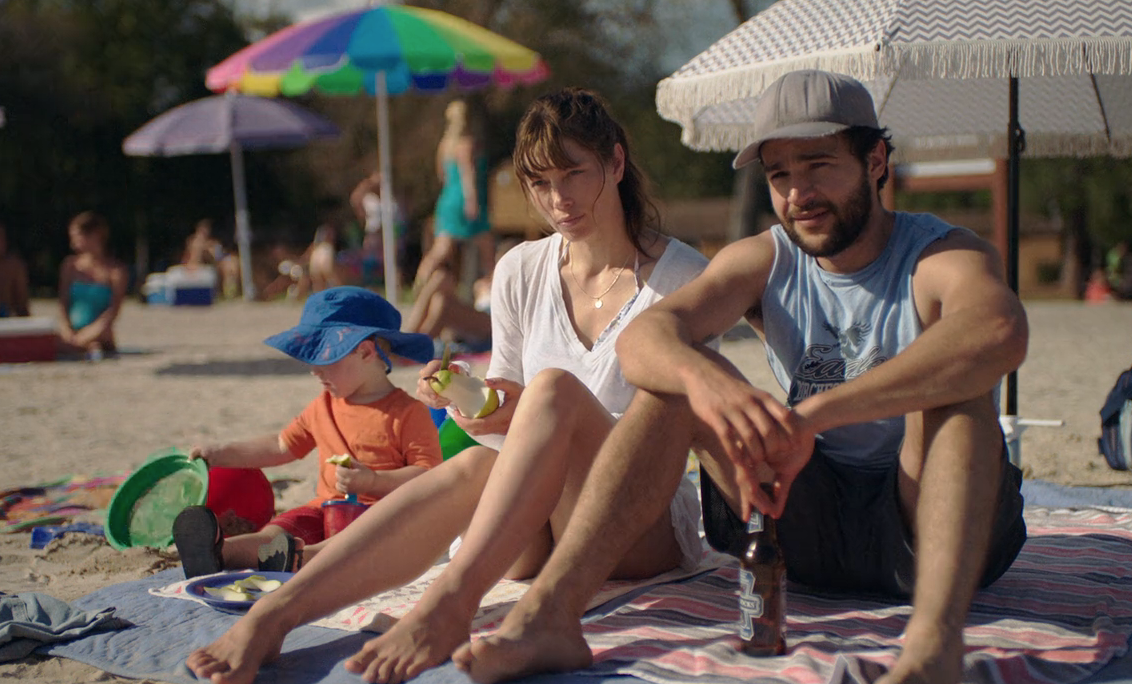 This Jessica Biel-led drama gives you the "who" right away, but the "why" takes a little longer. Biel plays Cora, a stoic wife and mother who one day stabs an apparent stranger on the beach. She's resigned to her fate in prison, but Detective Harry Ambrose (Bill Pullman) sees something else in her—and helps her navigate the past trauma that led her to the brutal act.
It's a divisive show that leaves some questions lingering. But it's nonetheless one of the best shows on Netflix and an easy binge watch.  —A.S.
---
The Good Place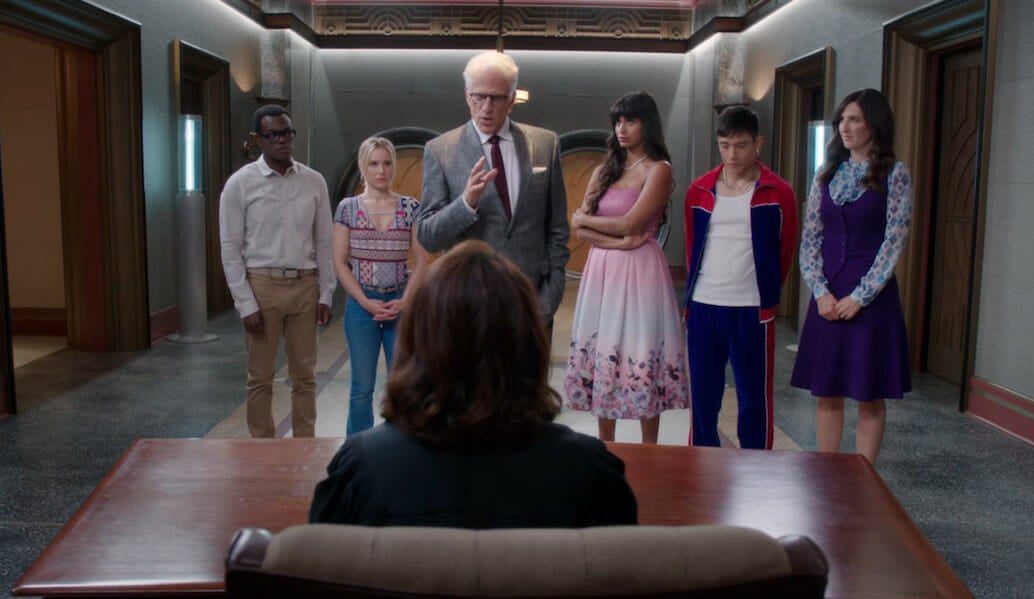 Mike Schur has dominated network (specifically NBC) comedy for most of this millennium. He wrote for The Office and helped create Parks & Recreation, Brooklyn Nine-Nine, and now The Good Place, which is one of the most ambitious half-hour comedies you can find.
Kristin Bell plays Eleanor, a deeply narcissistic woman who dies and ends up in the Good Place, instead of the Bad Place where she should've gone.
In an effort to prove to Michael/God (Ted Danson) that she deserves to stay, Eleanor enlists Chidi, an ethics professor, to teach her how to be good. The show mixes silly jokes with highbrow gags about Kant, philosophy, and moral reckoning.
The Good Place has quickly established itself as one of TV's best comedies, and now one of the best TV shows on Netflix. It's one of the few comedies capable of legitimately surprising its audience. —E.S.
---
Pose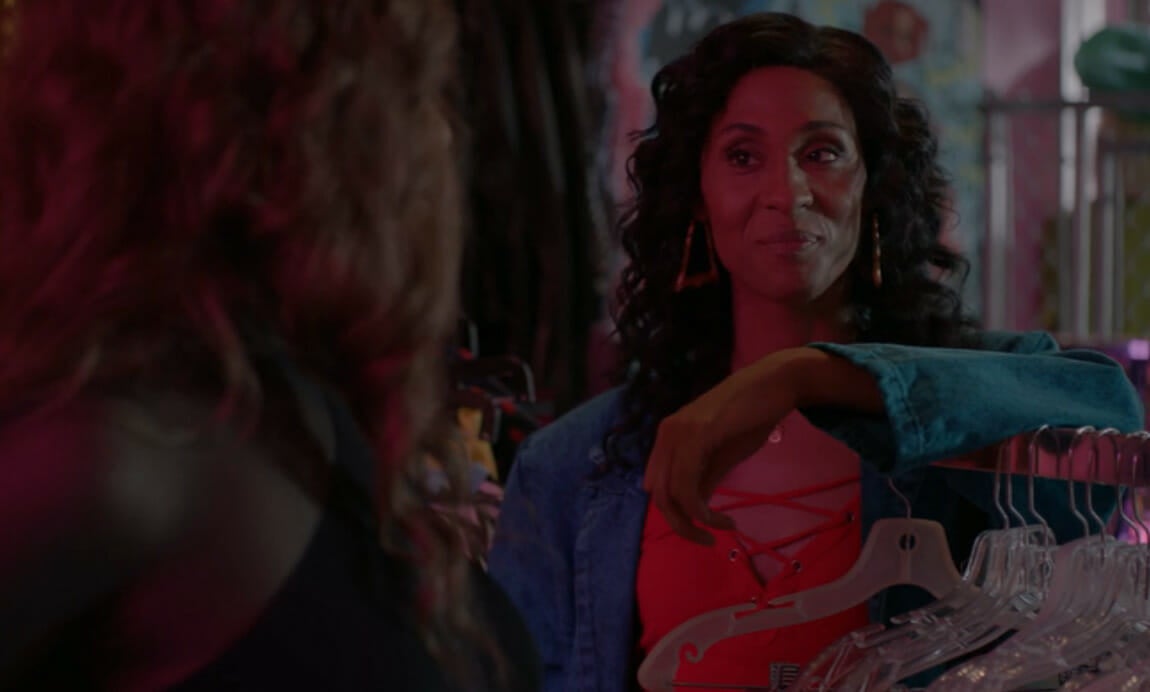 The American Horror Story franchise has pretty much run its course, but the Ryan Murphyverse fares better when it draws from true crime (The People vs. O.J. Simpson) and cultural history.
Pose does the latter, weaving in elements of New York City ball culture in the late '80s and sketching out the personal and professional battles of a group of friends, who have split into opposing factions: House of Abundance (led by Dominique Jackson) and House of Evangelista (led by series standout Mj Rodriguez). There's a subplot involving Evan Peters as an executive who works at Trump Tower, but don't let that dissuade you from watching. —A.S.
Breaking Bad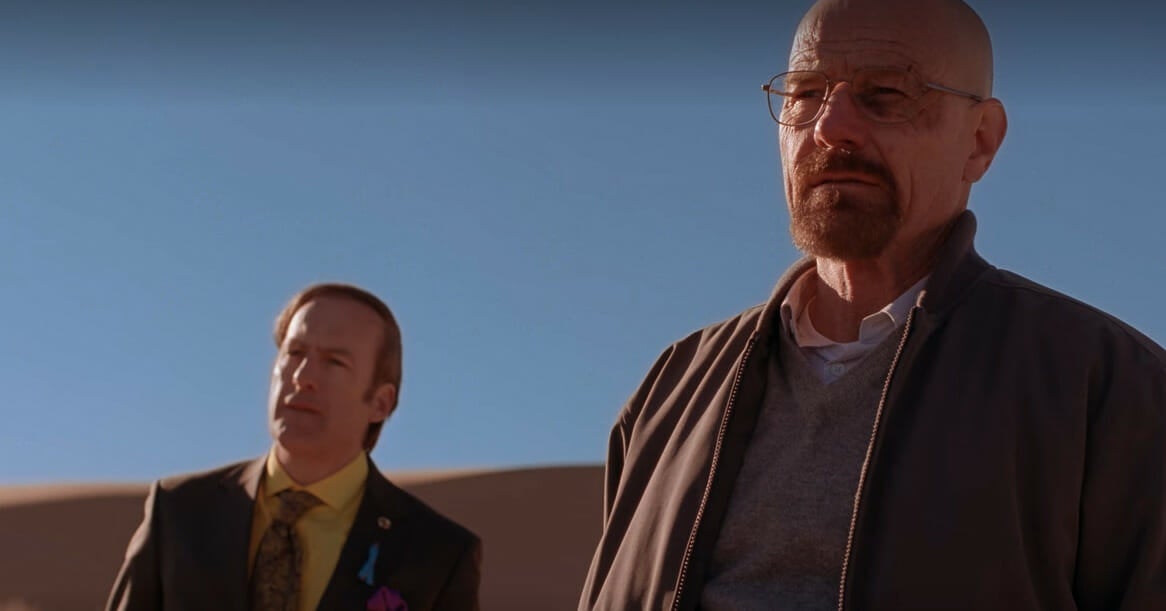 In the golden age of TV drama, Breaking Bad keeps company with the likes of The Sopranos, The Wire, Deadwood, and Mad Men. If you've seen the show, you understand the praise. If you haven't, it's time to give it a go. Watching Walter White's ascent (or descent) from milquetoast science teacher to drug kingpin is staggering.
Creator Vince Gilligan and his team's methodical storytelling makes room for all the details you normally don't see in a crime story. It's those details, along with superlative acting, writing, and directing, that make Breaking Bad not just one of the best TV shows on Netflix, but of all time.—E.S.
---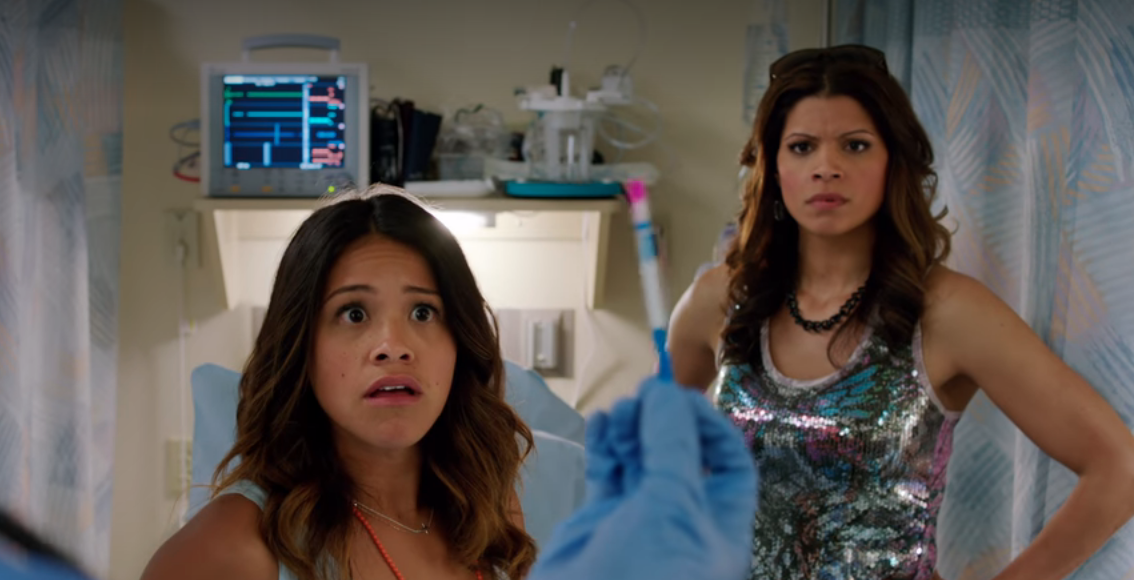 This show started with accidental artificial insemination and blossomed into one of the most critically acclaimed televised romantic comedies since Moonlighting. Jane the Virgin made Gina Rodriquez a household name, thanks to her portrayal of the titular young, religious Latina woman. The show's heroine remains strong in spite of the many tragedies that befall her. Without spoiling the particulars, just know that it's the sort of drama you normally have to watch with subtitles. —Jaime Carrillo
Twin Peaks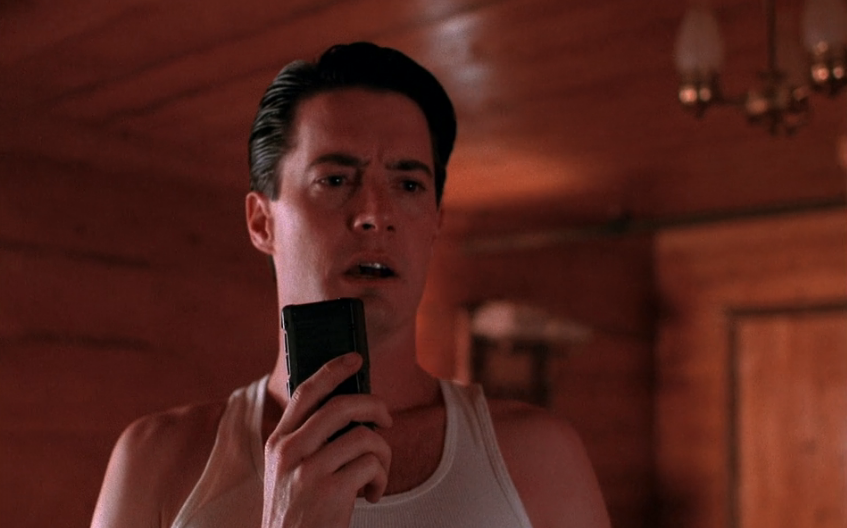 There are mystery shows, and then there's Twin Peaks. David Lynch's opus is ostensibly about the investigation of Laura Palmer's murder. But that's like saying The Wire is just a cop show. Lynch and co-creator Mark Frost pack so many confounding elements into the town and townspeople of Twin Peaks that no two viewings of Twin Peaks are alike. The show's resurrection in 2017 only adds to the lore of the first two seasons and its infamous ending. —E.S.
---
Ash vs. Evil Dead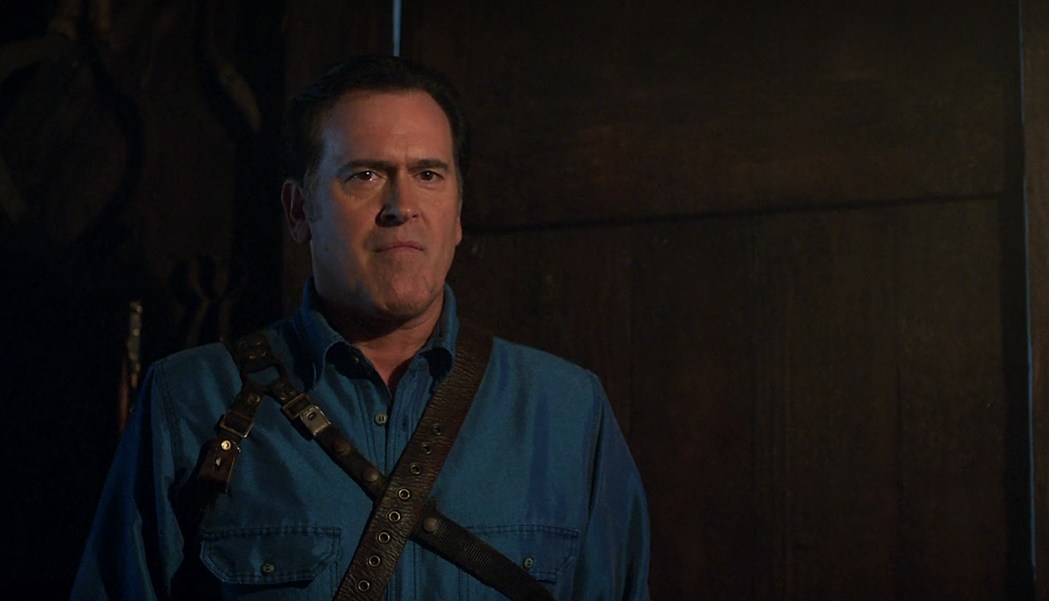 With Bruce Campbell involved, nearly any incarnation of Evil Dead would have a small but ravenous audience, regardless of quality. Starz's Ash vs. Evil Dead rewards the loyalty of fans by being far better than anyone could've hoped. It's everything you want in an Evil Dead show, doled out in 30-minute increments. The short runtime is refreshing and fits the style of the show perfectly. The show packs so much blood, guts, and laughs into each episode that it's almost exhausting to have this much fun. —E.S.
---
Good Girls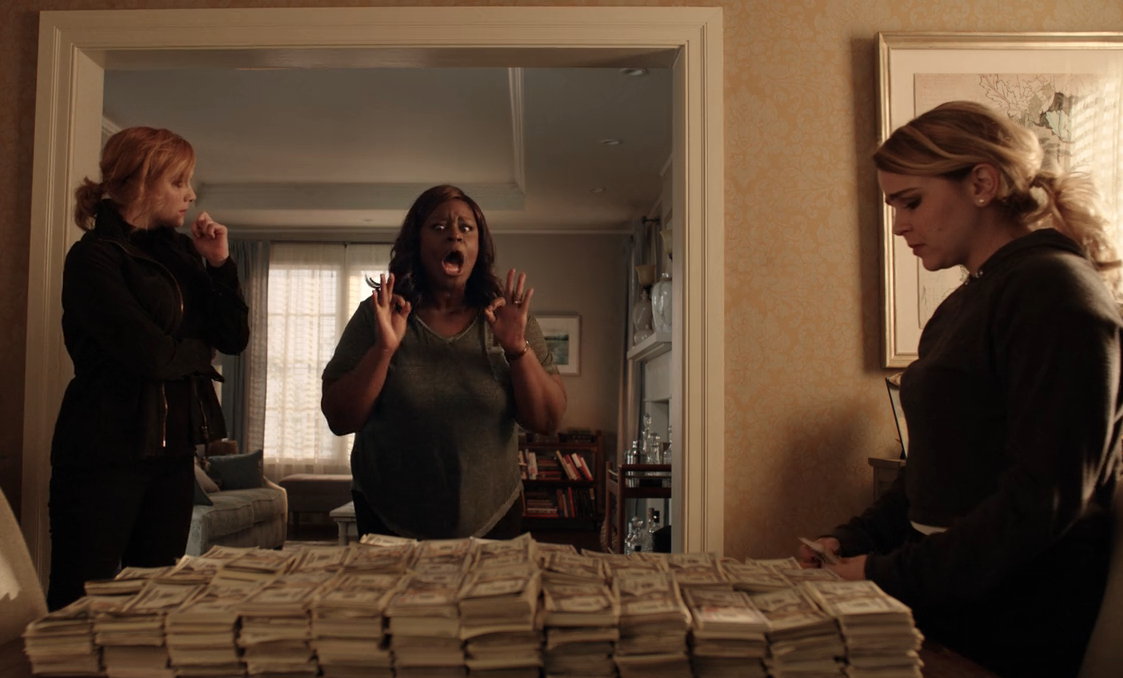 Christina Hendricks, Mae Whitman, and Retta star in this crime comedy about women on the verge. Dissatisfied with suburban life, financial troubles, and shitty men, they hatch a plan to rob a grocery store. They then try to cover their tracks.
The three leads have different personalities. Their chemistry locks in after a few episodes, and you're all in as they try to take back their identities and agency. (And avoid getting caught.) It joins shows like Claws and Weeds in the women-doing-crimes subgenre, and redefines the parameters of rage and friendship. —A.S.
---
Greenleaf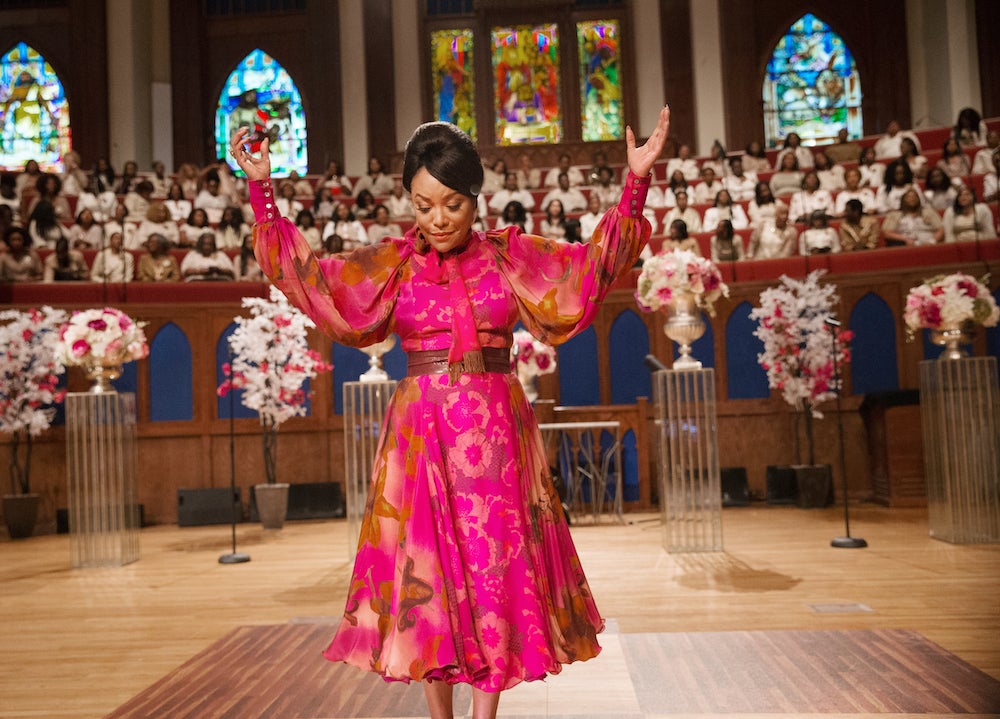 Before there was the Righteous Gemstones, there was its drama counterpart Greenleaf. Greanleaf follows a decades-estranged pastor's return to her family's megachurch after her sister's death.
Critics say this bingeable series "packs an emotional punch." Also, its "tawdry hypocrisies and megachurch references" make it relatable viewing for anyone familiar with modern religion, especially within the Black community. —Samantha Grasso
---
Outlander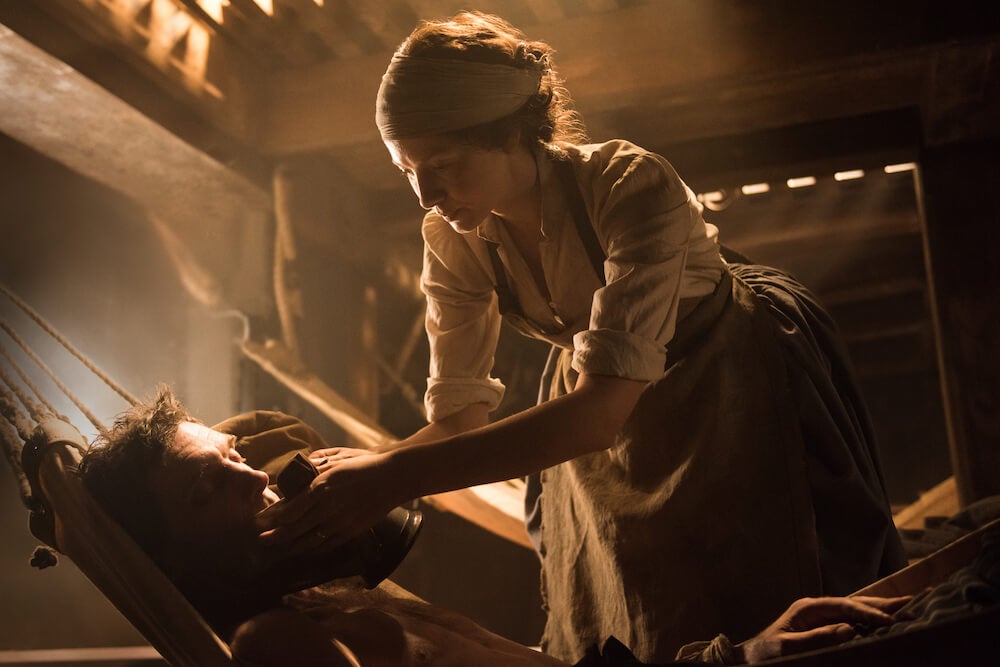 This historical time travel series follows a strong-willed former World War II nurse who must navigate an old, new world after she's suddenly transported to Scotland in the year 1743. The series is based off the book series of the same name by Diana Gabaldon.
Critics say Outlander is "beautifully shot" and "compelling," giving weight to character relationships amid historical context. —S.G. 
---
Billy on the Street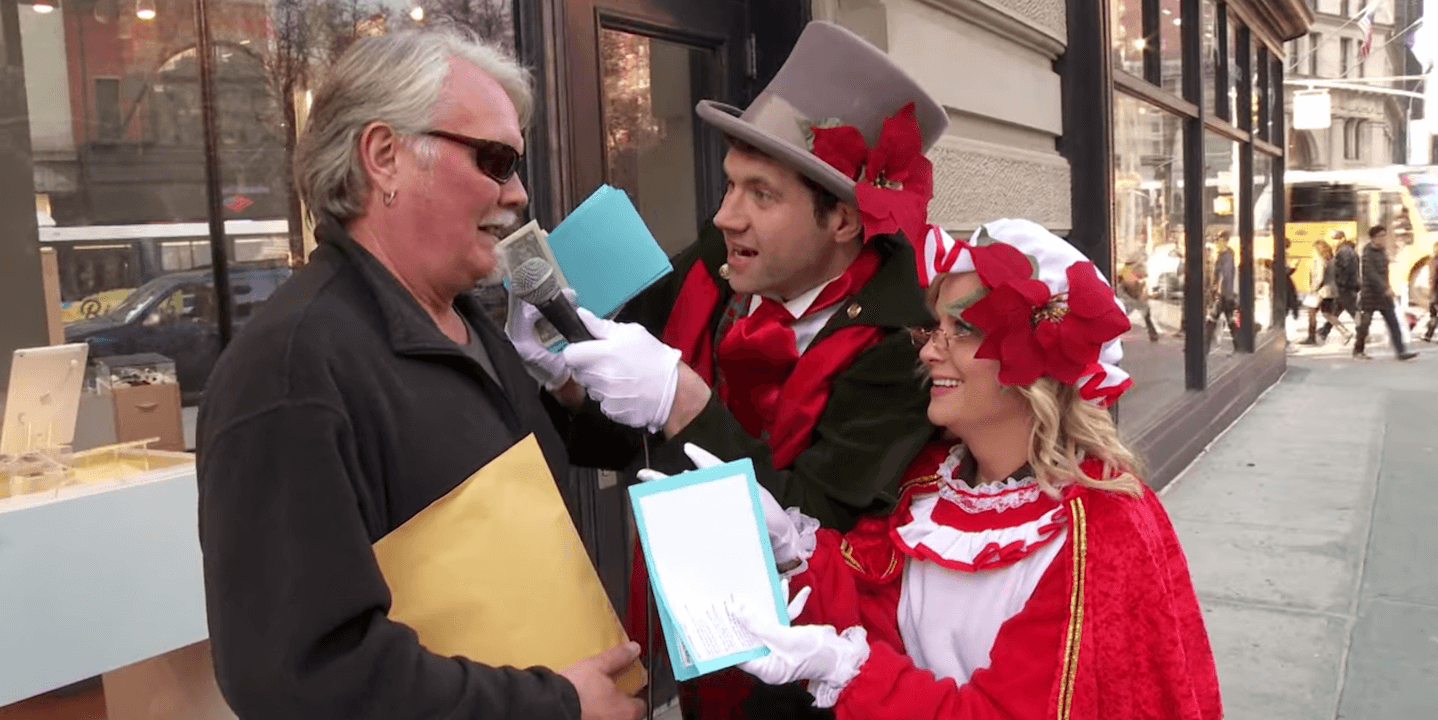 Beginning in 2011, Billy Eichner's on-the-street interviews have tested New Yorkers on their pop culture trivia, celebrity identification abilities, and women, all for a dollar.
This was originally a Funny or Die concept that aired on Fuse. Billy on the Street's fourth season premiered on truTV, then returned to Funny or Die online in 2018 in short-form episodes. The show won a Webby Award in 2016 for Eichner's episode with President Barack Obama and First Lady Michelle Obama. Eichner's rapid-fire questions and exasperated yelling may not be everyone's cup of tea. Yet, any episode of seasons two through five is a treasure trove of hot celebrity goss. Bonus: It's an explainer into some of Eichner's most popular memes. —S.G.
Daily Dot Netflix Guides
---
Best Movies on Netflix
---
Best Shows on Netflix
---
---