There's never a question of how The Boy Who Harnessed the Wind will end, but that doesn't deter from the moment of triumph it delivers. Although the film adaptation of William Kamkwamba and Bryan Mealer's book takes its time to reach its conclusion, it offers a nuanced and earnest portrayal of a young boy's push to bring power to his village in the wake of a famine.
The Boy Who Harnessed the Wind

RELEASE DATE:
3/1/2019
DIRECTOR:
Chiwetel Ejiofor
STREAMING:
Netflix
Amid a drought that leads to famine in his Malawi village, a young boy with a knack for tinkering with electronics builds a windmill so his village can grow food year-round.
In the hands of Chiwetel Ejiofor (12 Years a Slave) in his directorial debut, Kamkwamba's story avoids the pitfalls of other inspirational stories and doesn't lapse into outdated tropes and tragedy porn. The film doesn't shy away from the reality of the drought that overtook Kamkwamba's village in Malawi, which led to famine, a humanitarian crisis, villagers abandoning their home in search of something better, and death. But there's more at work here, as the government tries to diminish the severity of the famine and strikes at opposing voices (and, once it does offer aid, only provides limited supplies).
Education is the Kamkwamba family's initial concern. Trywell (Ejiofor) and Agnes (Aïssa Maïga) save their money to send 13-year-old William (Maxwell Simba) to a private school where he can feed his curiosity. Before he even attends his first day of class, William shows his skill and ingenuity as he repairs fellow villagers' radios. The Kamkwambas also hope to send their daughter Annie (Lily Banda) to university. But following a number of events—a bad harvest, a seemingly endless drought, an attack on a village chief who dared to speak out against the government—that dream becomes less obtainable.
In Simba's hands, William is thoughtful and inventive. He leverages a secret relationship (whose power dynamics aren't unpacked as much as they could've been) to his advantage to get access to the school's library, even after his parents can no longer afford to send him to school. He has a spark of an idea that he's able to let grow, even amid some pushback.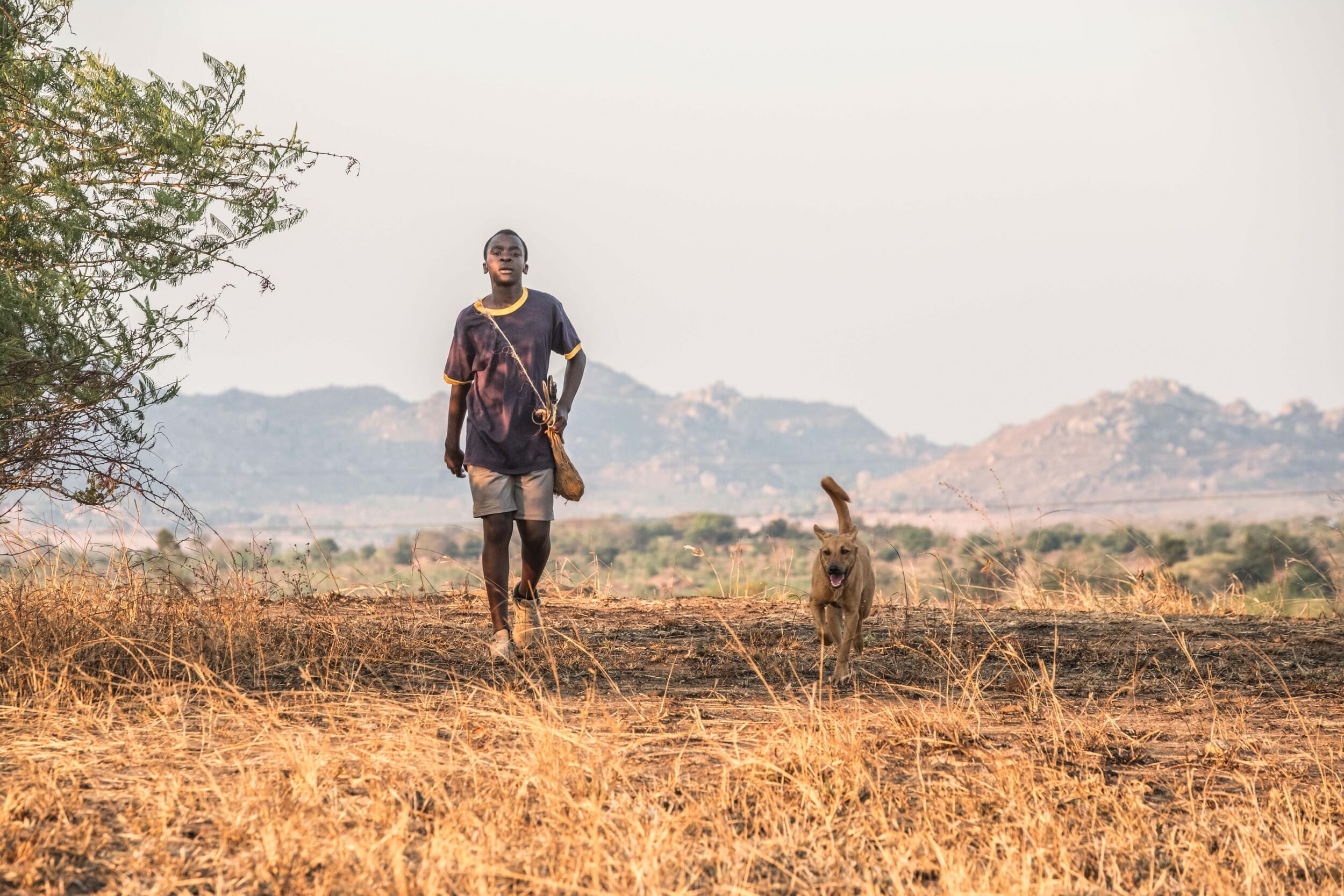 That pushback arrives late in the film, and the majority of The Boy Who Harnessed the Wind works as a sometimes too-slow lead-up to the ending. The transition to the last act doesn't completely work, but it also doesn't take away from the triumphant moment that viewers familiar with the book know is coming. The film's breathtaking visuals express more than a line of dialogue might, and thanks to Dick Pope's cinematography, there's always something fascinating to draw you in.
Ejiofor energizes any scene he appears in, giving viewers a better sense of who Trywell is. A farmer who refuses to sell his property or to pray for rain like his ancestors once did, Trywell is used to making things happen for himself. But as a writer, director, and actor, Ejiofor is generous, particularly with Simba, who often has to carry the emotional weight of the film himself.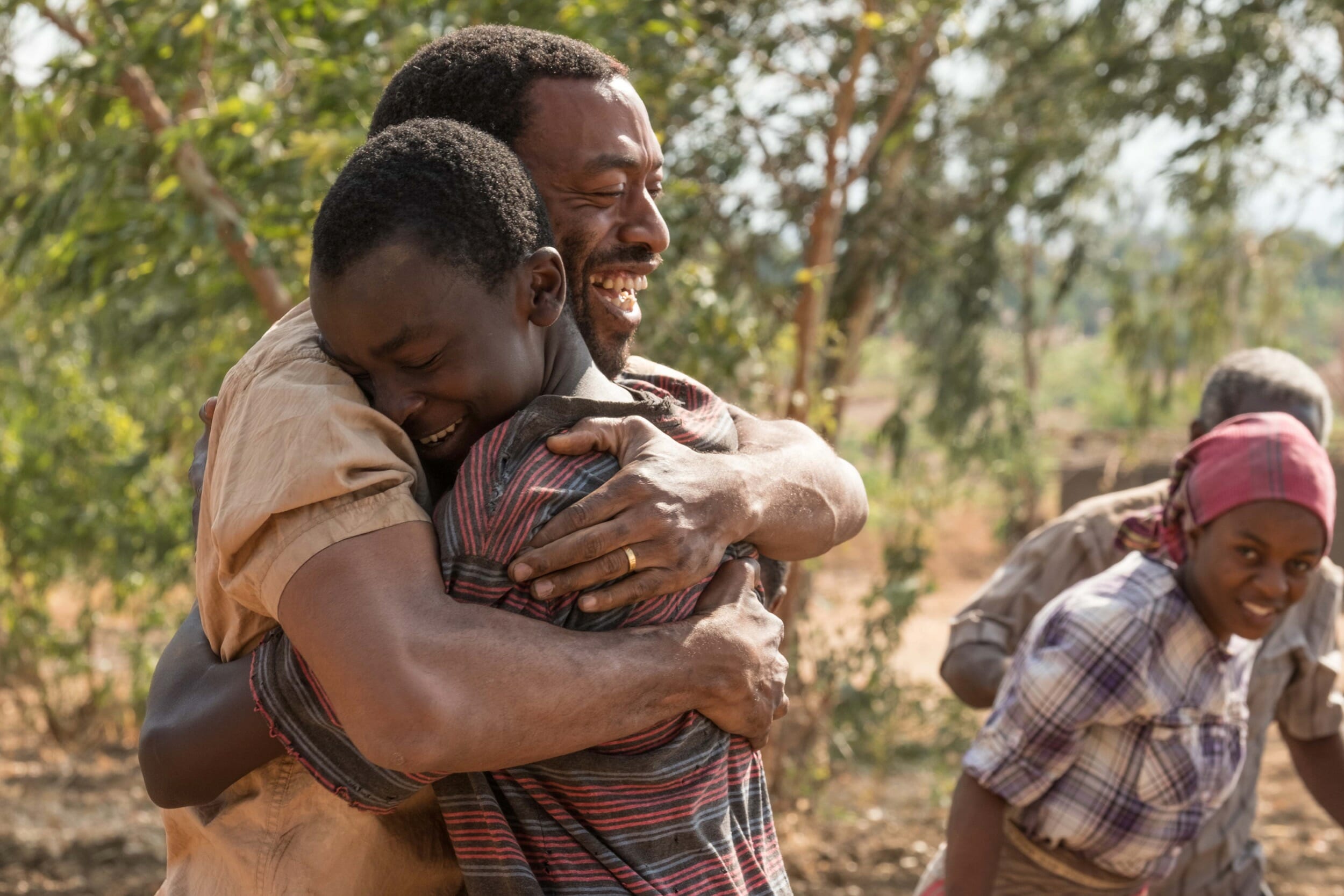 If you're familiar with Kamkwamba's story before watching The Boy Who Harnessed the Wind, the film gives more insight and context. But for viewers who are just hearing about Kamkwamba for the first time, this does a good job of showcasing a story worth telling.
Still not sure what to watch tonight? Here are our guides for the absolute best movies on Netflix, must-see Netflix original series, documentaries, docuseries, and movies.
Need more ideas? Here are our Netflix guides for the best war movies, documentaries, anime, indie flicks, true crime, food shows, gangster movies, Westerns, and movies based on true stories streaming right now. There are also sad movies guaranteed to make you cry, weird movies to melt your brain, and standup specials when you really need to laugh. Or check out Flixable, a search engine for Netflix.