Zombies, at least the shambling, flesh-hungry bodies of former human beings we know and love today, technically made their debut in 1968 with Night of the Living Dead. While stories of the undead existed before then, George Romero's seminal classic redefined these monsters as truly horrific beings who were disturbed from their eternal slumber.
Curious how zombies have evolved in the decades since? Netflix is an excellent resource for discovering new takes on the well-tread paths zombie films have left behind. From demonic hosts to viral infections, each of these films showcases how zombie lore has grown over the years. Here are the best zombie movies on Netflix right now.
---
---
The best zombie movies on Netflix
The Ravenous is a French-Canadian zombie thriller with an intriguing twist: the zombies react to sound. The survivors must stay as quiet as possible to survive, leading to a terrifyingly tense atmosphere. While it's a rather obscure low-budget indie, it's surely the most interesting zombie movie of 2017. —Gavia Baker-Whitelaw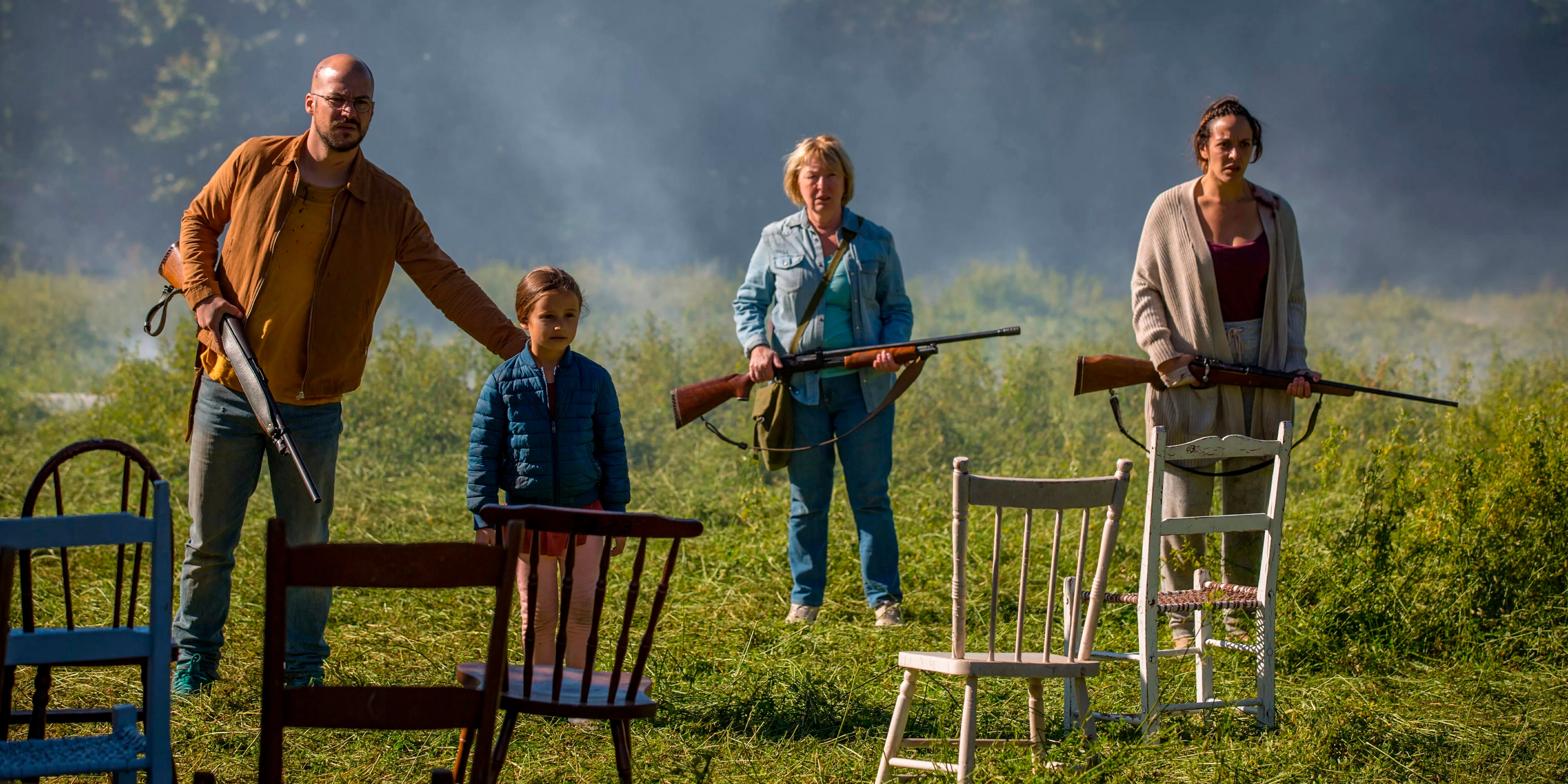 2) Train to Busan (2016)
This South Korean smash hi broke audience records with over 10 million theatergoers during its theatrical run. Right as a train is departing a woman boards, nursing a bite wound on her leg. Soon she becomes a zombie, leaving hundreds of passengers trapped in the speeding vehicle as reports of a worldwide outbreak begin to spread. Exploring class issues between terrifying, and gory, set pieces, Train to Busan is one of the best zombie movies of the last decade. Buckle in, and don't be surprised if it makes you feel something by the end.
Neil Parker is a brillaint wildlife photographer who has a better eye for pictures than romance. After he ruins his relationship his girlfriend, a chance encounter leaves him developing bloody tastes. Will Parker rescue his dying humanity, or will he leave a trail of violence in his wake. This surprising low budget zombie thriller is a delightfully dark treat.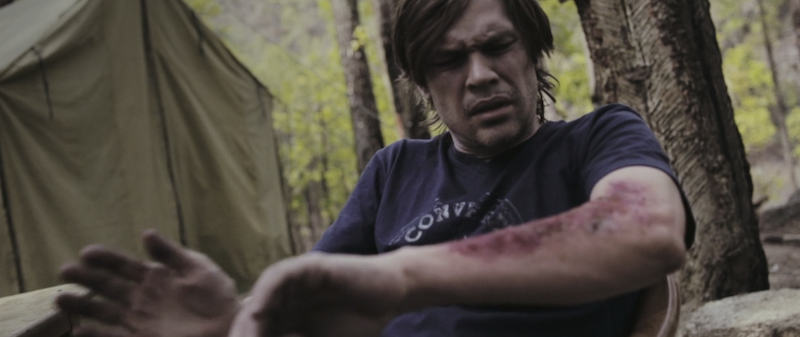 4) (2016)
Here Alone is a somber film about one woman's journey alone through the zombie apocalypse. After the fall of mankind, Ann spends her days foraging through the forest and farms, haunted by flashbacks of the family she lost. When she stumbles upon a father and daughter on a raid she's forced to question if her security is worth others lives. In the spirit of The Last of Us, Here Alone is a dark zombie treat.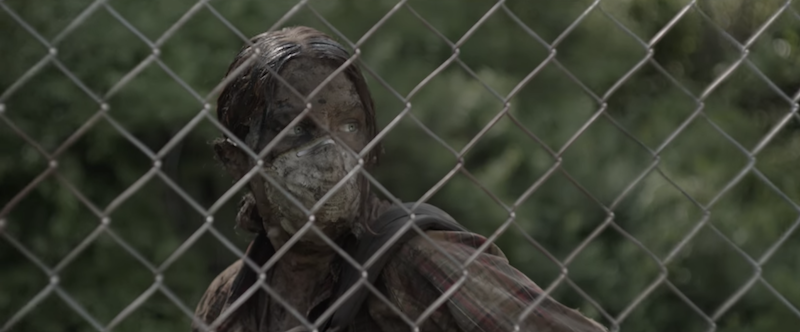 5) Stitches (2012)
Zombie stories are often focused on an outbreak of brainless shamblers, but sometimes the dead rise one at a time for their own revenge. Stitches tells the legend of Richard Grindle, a crass clown who died on the job in a freak accident only to return from the grave for revenge. With a humorous tone closer to late-era Nightmare on Elm Street films, Stitches sets itself apart with shockingly macabre splatter set pieces. If you're looking for a change of pace from the brain-munching undead, give Stitches your pick.
During the Mexican war for independence, a group of bandits raids a ranch, taking its inhabitants hostage. At first it seems like the home only holds three sisters, their father, a group of servants, and rumored treasure. Soon the bandits discover the treasure is real, real and guarded by the gnashing teeth of the undead. The production values are low, but the tension and action are top notch. Turn on your subtitles and climb in the grave.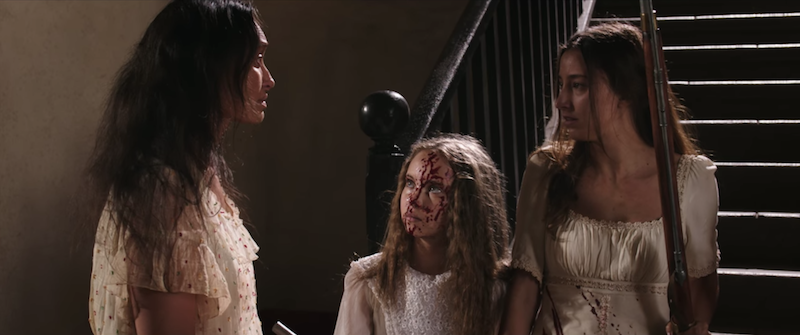 Horror fans rarely find critically acclaimed zombie movies, but Netflix's Cargo has a certified fresh 80% score over on Rotten Tomatoes. Lead by the superb Martin Freeman, Cargo earns its reputation by exploring new angles on the undead. After being infected by a zombie Andy Rose must find someone to care for his baby daughter Rosie in the sprawling Australian outback. By injecting elements of Aboriginal culture into the movie Cargo showcases a part of the world these movies rarely explore. The story may be familiar but the setting will haunt you.
This Malaysian horror comedy was a breakout hit upon release thanks to its over-the-top energy and silly plot. A hockey playing pizza boy finds himself forced to rise to the occasion as a hero when a zombie outbreak occurs in his home town of Kuala Lumpur. With the laughs of Shaun of the Dead and clever action scenes, KL Zombi is solid a low-budget surprise.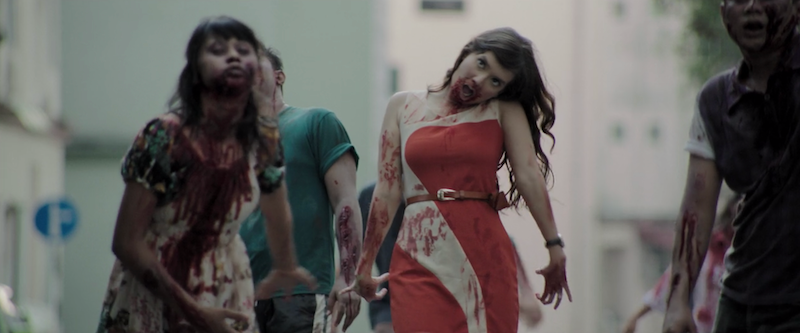 9) Bunks (2013)
Kids love horror too, but the freakish delights found on most of this list are wildly inappropriate for them. Bunks is an exception to that rule, a spooky family-friendly zombie movie set at Summer camp that parents will actually enjoy. Two brothers scam their way into jobs as camp counselors, only to activate a zombie curse as soon as they arrive. The TV-PG rating should let you know there won't be much of a body count, but there are frights to be found for all ages.
10) (2016)
Just because a zombie outbreak has hit doesn't mean the world ends. Welcome to The ReZort, a safari park where humans can hunt the undead. Harmed with guns and hubris, everyone is having a great time until you remember its a horror movie and something goes wrong. Great gore and action anchor this satirical thrill ride.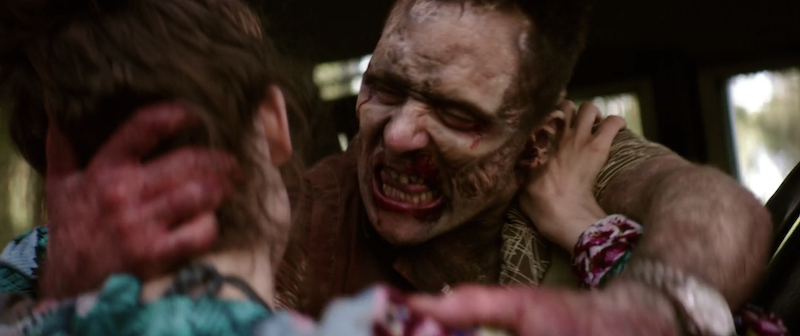 BONUS: (2014)
Zach and Beth have a classic tale of romance; boy meets girl, girl meets snake, snake bites girl, and that girl dies. At least Zach thought she was dead until he sees Beth walking past a window in her parent's house. It seems his lady love has come back to life, and the world itself may be in danger. This hysterical zombie comedy also features a killer cast including Aubrey Plaza, Paul Reiser, Anna Kendrick, Molly Shannon, and John C. Reilly.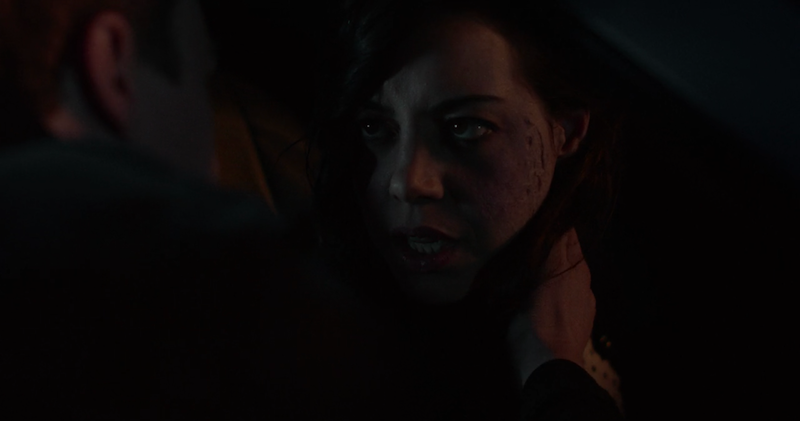 Daily Dot Netflix Guides
---
Best Movies on Netflix
---
Best Shows on Netflix
---
---
Editor's note: This article is regularly updated for relevance.