It's not easy tracking down the best stoner movies on Netflix. The service doesn't let you search "stoner movie." The best you can do is "late-night comedy," which leaves out many thoughtful options. But fear not: We've crawled Netflix to find the best funny movies to watch while high as a kite. And as a bonus, we paired the kind of weed that goes with each one.
The best stoner movies on Netflix
1)
Kind of weed: Sativa Dominant Hybrid
If you've smoked weed for any length of time occasionally, you're going to ask yourself, "Is weed bad for you?" The long-term effects are complicated, in part because it's difficult for researchers to get the funding and support needed for comprehensive studies. In this 2007 documentary, comedian Doug Benson explores the downsides of irresponsible use by pushing his cannabis consumption to the limits for 30 days. Hysterically funny and oddly thoughtful, Benson interviews everyone from medical doctors to political figures to explore the impact of American drug policy.
2) Hot Fuzz
Kind of Weed: Sativa
Edgar Wright fans might debate which entry in the Cornetto trilogy was his best. The fan favorite remains the slacker zombie spoof Shaun of the Dead, but I vastly prefer Hot Fuzz, Wright's second entry in the saga starring Simon Pegg and Nick Frost. A deft send-up of Michael Bay movies and buddy-cop flicks, Hot Fuzz is at its best when it gets downright weird in its inspired third act. The British comedians—who, this time around, play mismatched police officers—go Rambo on a stuffy British village that may or may not be a front for a cult. —Nico Lang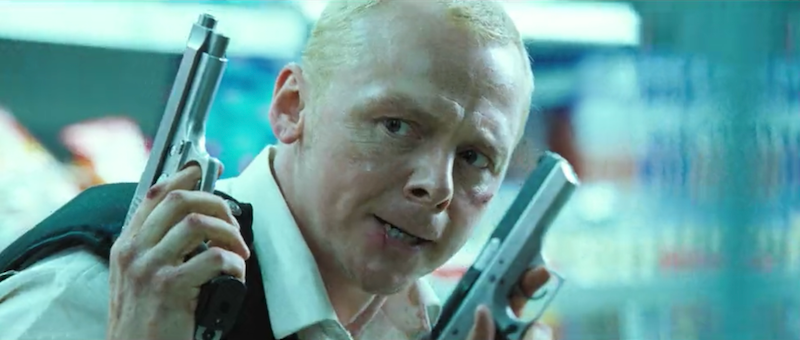 3) Cats & Dogs
Type of Weed: Sativa
Since the beginning of time, a secret war has raged, running under our feet. The conflict between dogs and cats has finally ended, but the invention of a curse of dog allergies has tipped the scales. Feline leader Mr. Tinkles releases his kitty commandos to stop the invention, leaving the fate of dogkind in the paws of a young puppy named Lou. This goofy family comedy is far funnier than its PG rating and family-friendly aura suggests. Smoke the goofiest sativa you have and check your pride, Cats & Dogs is a blast.
4) Stitches
Kind of weed: Indica dominant hybrid
Killer clowns might sound like a buzzkill, but the soon to be cult classic Stitches is a rare exception. Stitches is about the legend of Richard Grindle, a crass clown who died on the job in a freak accident only to return from the grave for revenge. With a tone closer to late-era Nightmare on Elm Street films thanks to all the oneliners, Stitches sets itself apart with shockingly macabre splatter set pieces. If you like giggling along to goofy bloodshed Stitches will keep you couch locked in terror.
5) Katt Williams: It's Pimpin' Pimpin'
Kind of Weed: Sativa
If there are alternate dimensions somewhere, out there in space and time, there is a world where Katt Williams is the biggest motivational speaker on Earth. It's Pimpin' Pimpin', Williams' follow up to this debut The Pimp Chronicles, may have occasionally dated political jokes but its root message of self-improvement is just the profane pat on the back many stoners could use. Whether you're running your own business already or just need encouragement getting off the couch most people still need a little help finding their "Star Player." Once he's done inspiring you there's still time for tiger attacks, Ritalin, and the dangers of playing with a vaporizer. Once your done laughing, go outside and think.
6) Armageddon
Kind of weed: Goofy sativa
While he may have gotten drunk on CGI in recent years, in the '90s, Michael Bay was a master craftsman of on-screen chaos. Armageddon captures the director at the height of his art, a perfect mix of hysterical one-liners, lovable characters, cloying sentiment, and Earth-shattering action. A giant asteroid is in Earth's path, and humanity's only hope is a ragtag group of oil workers led by Bruce Willis. It's as ridiculous as it sounds, but the cast and set pieces hold the whole thing together when it stretches too thin. Of course, if you get high before watching, you'll be too busy laughing to notice the cracks.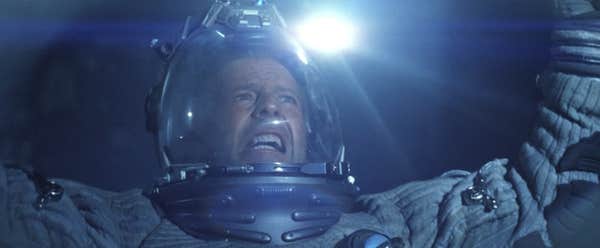 7)
Kind of weed: Sativa
Based on the synopsis of Makkhi, it's easy to understand why pot might enhance the experience. "When a ruthless billionaire kills a man in a bid to steal the woman he loves, he's reborn as a common housefly with a taste for revenge." This Bollywood action film is as absolutely bonkers as it sounds. As good as Makkhi is, it's also the sort of movie you'll have an easier time pitching if your buddies are high. Thankfully, it's a hundred times more entertaining when you've got a buzz.
Kind of weed: Goofy indica
Todd Glass has been something of an underground comedy sensation for most of his career. His latest special for Netflix, however, is probably going to change that. Glass' hyperactive absurdists jokes are hysterical on their own, but Act Happy sees the comic backed by a full jazz band that plays a sort of Greek chorus to his rants. You don't have to be high to enjoy a premise like "why would a bird live in a shitty neighborhood?" but that doesn't mean a little indica wouldn't enhance an already wonderful experience.
Kind of weed: Lout sativa
Since he was little Cole has had a crush on his babysitter Bee. That is, until she invites some friends over while his folks are away for a little satanic ritual. The Babysitter's tongue-in-cheek mix of teen romance and slasher movie gore might turn off some serious horror fans. But on a stoned night in, it's a perfectly over-the-top black comedy for people who wished Heathers had more devil worship.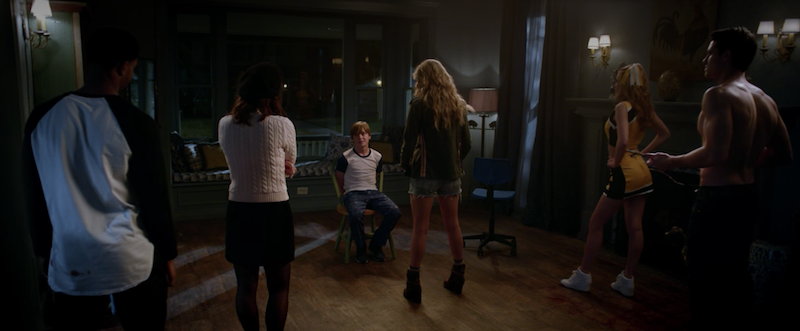 10) Chicken Run
Kind of weed: Sativa dabs
On paper the premise "it's The Dirty Dozen but with animated chickens" might be a hard sell for some adults, but after a dab suddenly this family classic doesn't sound so bad. Set in 1950s England, this stop-motion animated film about chickens trying to escape from a farm is a hidden gem, nestled in Netflix's nest of family classics. Don't hold yourself back, this comedy drama will leave you shuddering with laughter while emotionally imprinting the lives of claymation birds upon your soul. Yes, Chicken Run is a "comedy drama," in the spirit of movies like Babe, so don't be surprised if you find yourself getting emotional.
11) Mystery Science Theater 3000/Mystery Science Theater 3000: The Return

Kind of weed: Sativa
When you're high, bad movies become a special treat. Something about the goofy buzz of marijuana adds a little extra something to the joy of watching bad movies with your pals, shouting jokes at the screen and laughing along. You can recreate these great memories during your solo smoking sessions with Mystery Science Theater 3000's classic and new episodes on Netflix. Each episode of this sci-fi comedy classic features a man heckling a terrible B-movie with the help of a group of robots. Covering every genre of film, with regular breaks for goofy skits and inventions, MST3K has lived in the hearts of fans for almost 30 years. It was recently rebooted by Netflix with wildly successful results. Start with the original series and Manos: The Hands of Fate, then work your way through the rest. Start rolling; you'll be watching for awhile.
12)
Kind of Weed: Dabs
In our increasingly active word it's easy to lose connection with the world around us. One way to combat this disconnect is through Innsaei, an Icelandic spiritual concept that helps people tap into their empathy and intuition to find peace. Utilizing nature photography, special effects, and interviews with spiritualists, Innsaei crafts a thoughtful meditation for your next smoke sesh. Just make sure you hit something powerful like dabs to get the full effect.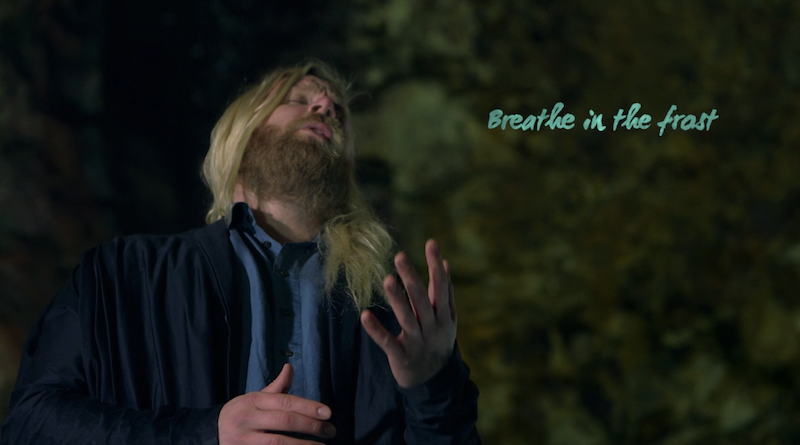 13) Her
Kind of weed: Calming indica
Crowned many times as the best film of the year when it was released in 2013 and frequently cited as one of the best films of the decade since, Spike Jonze's unconventional love story between a man named Theodore (Joaquin Phoenix) and his phone named Samantha (Scarlett Johansson) is immaculately made. The gorgeous cinematography, distinctive production and costume design, and haunting music all work together to create a wholly original portrait of the near future. Phoenix and Johansson both give performances that rank among the very best of their careers. —Chris Osterndorf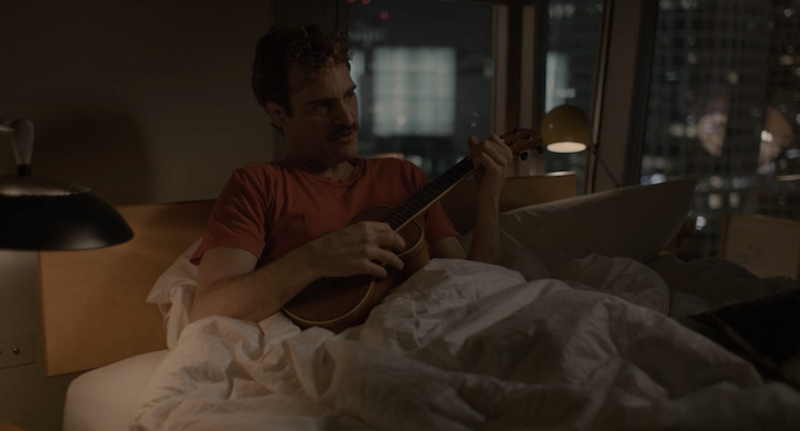 14) Zombeavers
Kind of weed: Euphoric Sativa
You might presume a horror flick has no place on a stoner movie list, but that's just because you've never see the majesty of Zombeavers. Stop me if you've heard this one before: A group of college kids goes to a secluded cabin, only to discover contagious radioactive beavers have developed a taste for human flesh. Part splatter comedy, part parody, this goofball tale of mutant beavers plays with horror conventions while putting its own bite mark on the genre. Heck, Zombeavers even manages to pull off a few scares between its laugh-out-loud funny set pieces. The more your weed makes you giggle, the better this movie will be.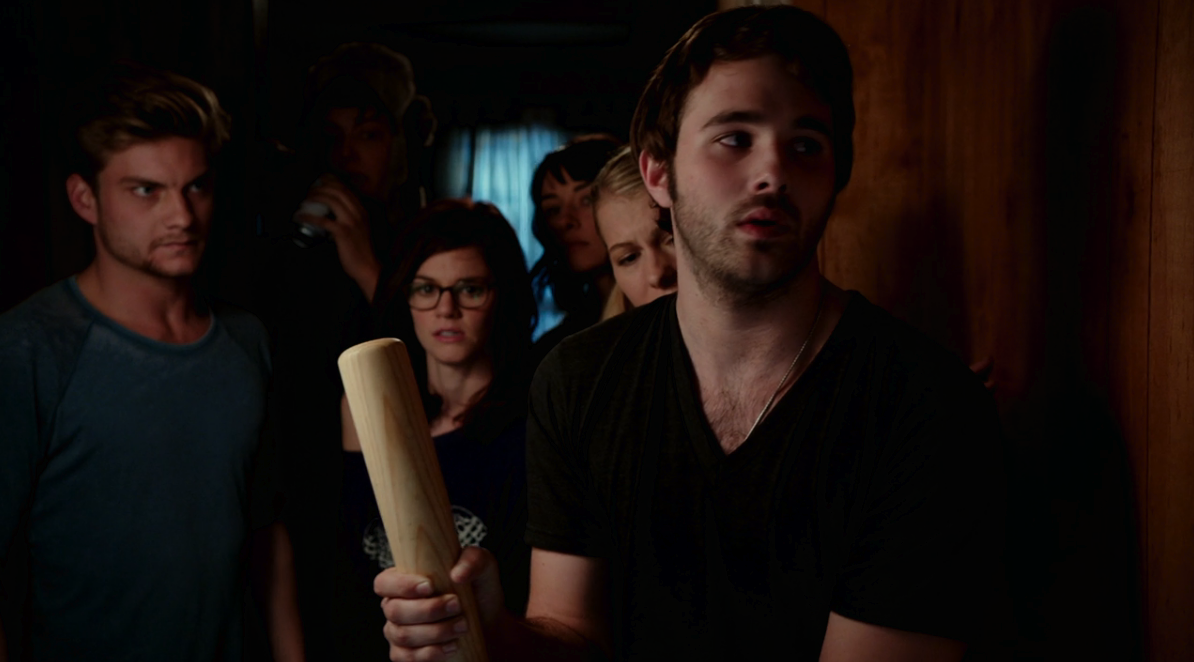 Kind of weed: Indica
The story of four friends attempting to navigate their changing lives in the weeks leading up to high school graduation, Dude has essentially been billed as a stoner comedy, with Netflix dropping it intentionally on 4/20. While there is a lot of pot-smoking in the movie, there's a lot more going on too. If anything, Dude is a coming-of-age dramedy, containing some very funny moments but also a few very serious ones. In other words, a female Superbad this ain't. —Chris Osterndorf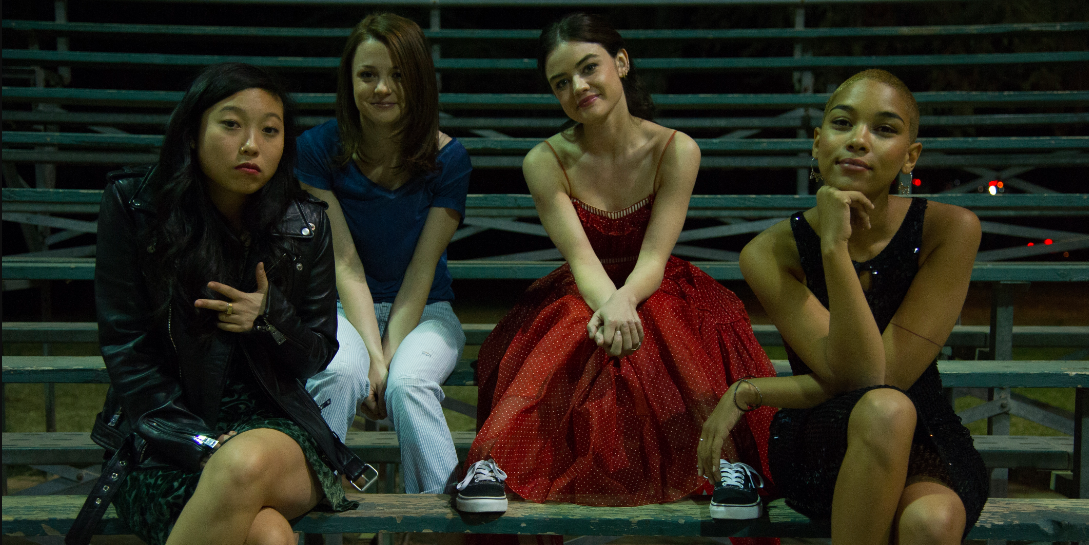 Kind of weed: Sativa
Evil comes home to roost in Eli Craig's horror-comedy Little Evil, a Netflix original movie that follows a stepdad (played by Adam Scott) and his complicated relationship with his stepson, who happens to be the Antichrist. Fun times. I don't mean that sarcastically. Despite a few tense moments, the movie is more comedy than horror. Craig takes a tired premise and injects life (and plenty of jokes) into it. Aside from Scott, the pitch-perfect cast also includes Evangeline Lilly, Bridget Everett, Donald Faison, and Chris D'Elia. —Eddie Strait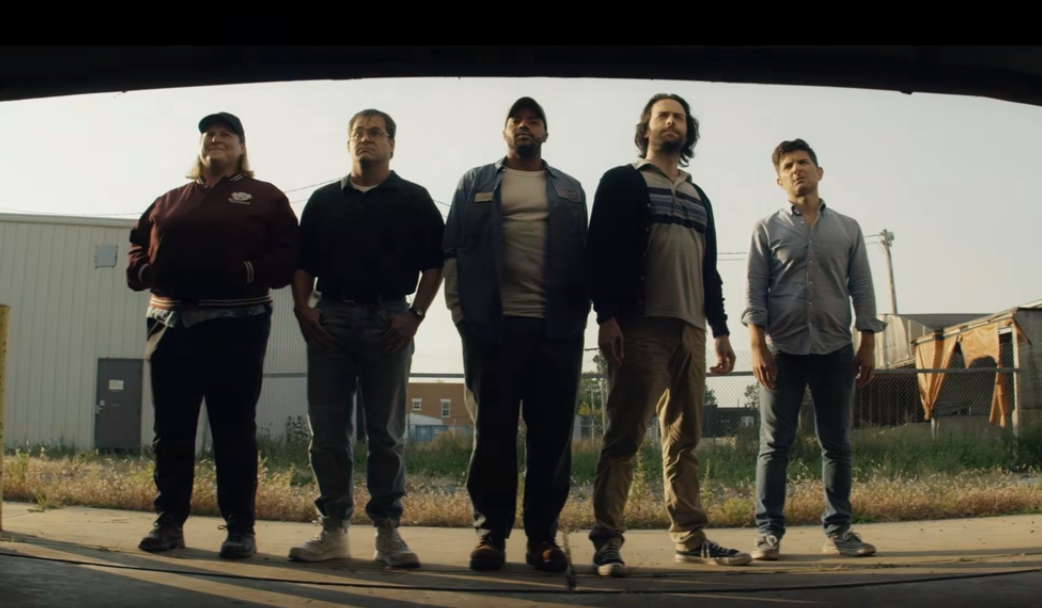 17) Mascots
Kind of weed: Indica
Mascots marks Christopher Guest's return to form with this Netflix original. Mainstays like Parker Posey, Jane Lynch, and John Michael Higgins pop up in this film about a mascot competition, mirroring Guest's Best in Show. It doesn't have the structure or comedic heft of his past films, but it does boast a Parker Posey dance sequence. —Audra Schroeder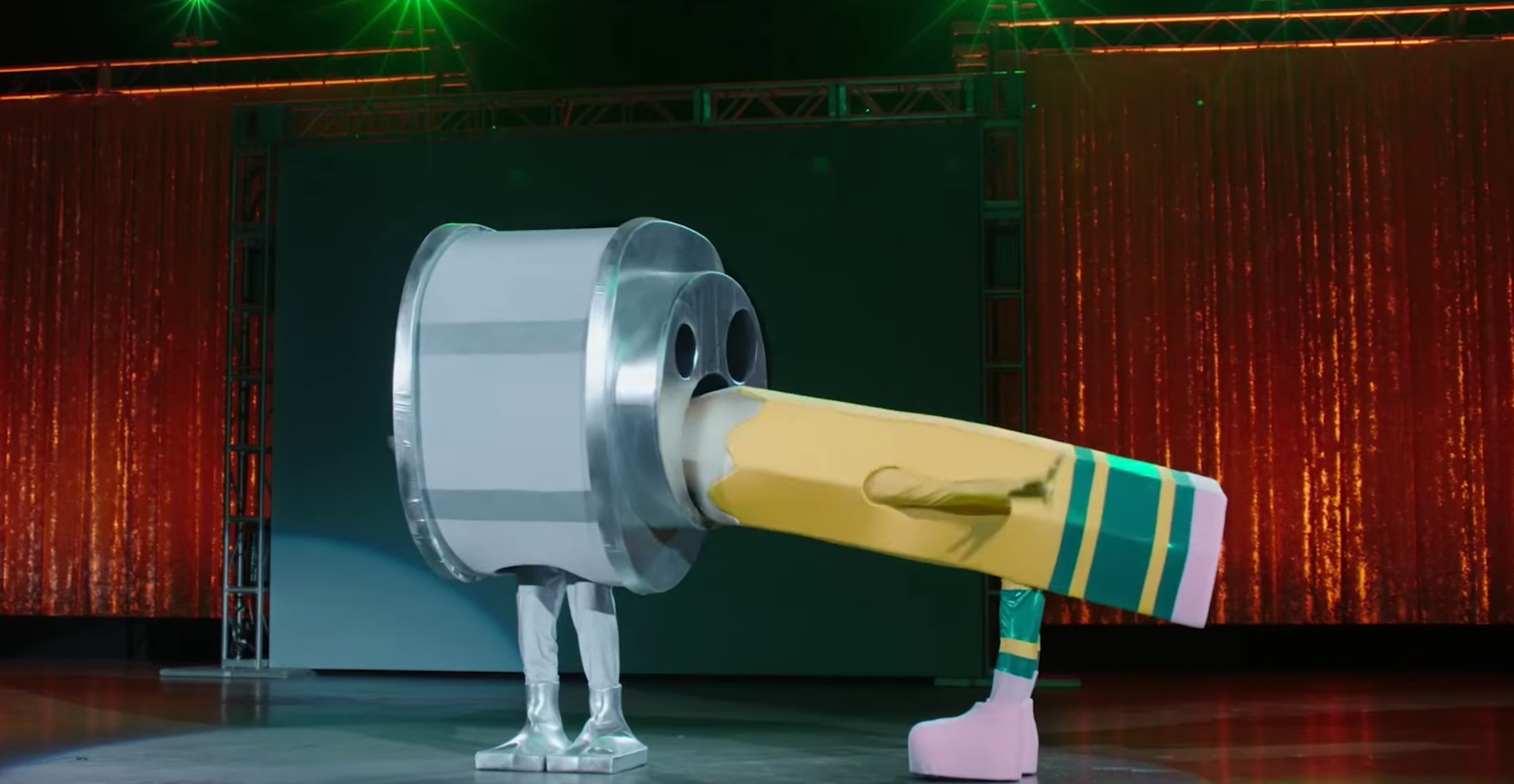 18) The Overnight
Kind of weed: Brownies
There should be more movies about sexual fluidity. But in the meantime, we've got The Overnight, a sly little Sundance gem from 2015 by up-and-comer Patrick Brice. Aided by a terrific cast (Adam Scott, Taylor Schilling, Jason Schwartzman, and Judith Godrèche), Brice has made the rare comedy about sex that is smart but not preachy. The story centers on two married couples who meet up one night and let their inhibitions run wild. At just under 80 minutes, it's a total breeze. Smart, funny, and underseen, skip this one if you don't like sexual humor, but add it to your My List immediately if you do. —C.O.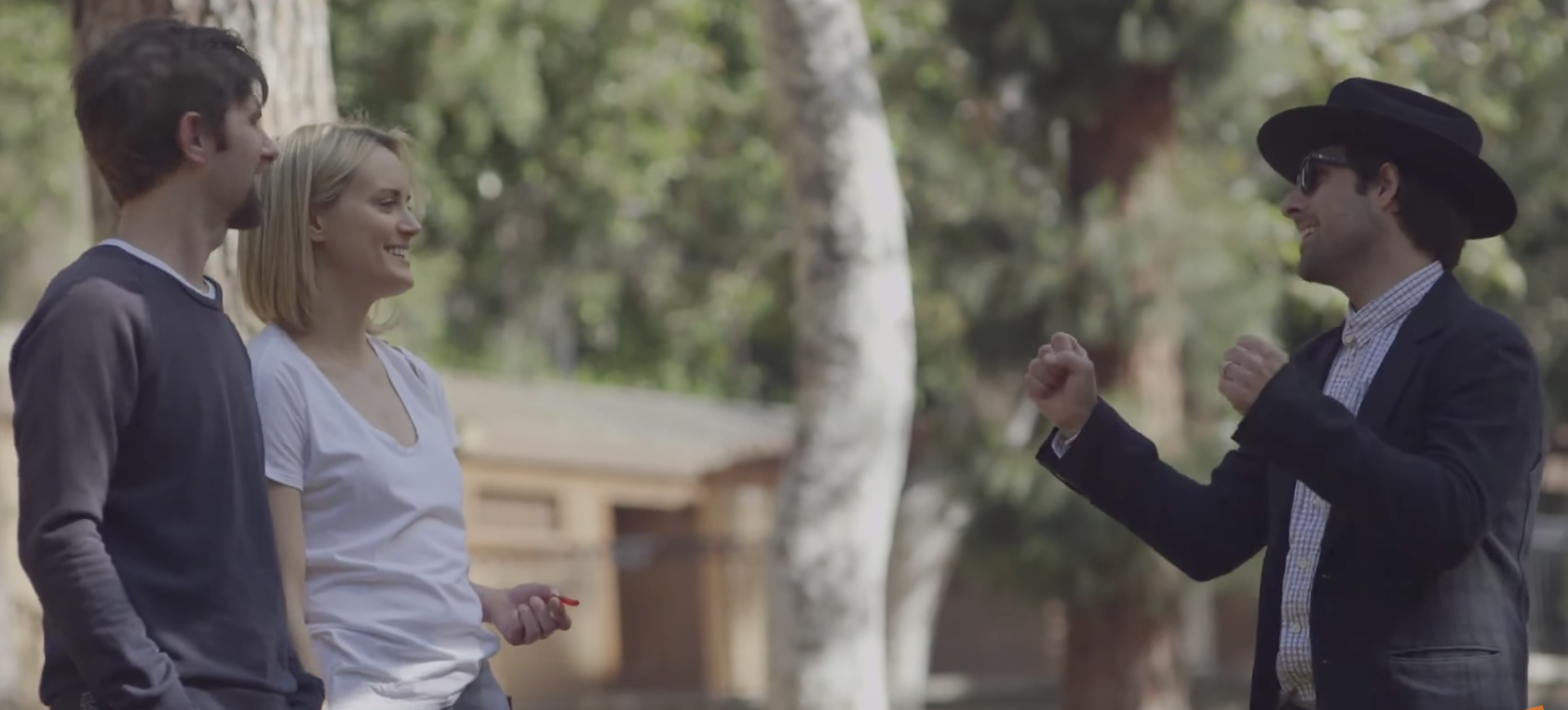 19) Bernie
Kind of weed: Sativa
Richard Linklater's account of an East Texas murder is a curio, even by his standards. He mixes real interviews with locals of Carthage, Texas, into his fictionalized account of Marjorie Nugent's murder at the hands of her assistant, Bernie Tiede. Jack Black's vocal and physical affectations walk the line of caricature, but he never crosses it. He does the best work of his acting career here. Shirley Maclaine matches, and even surpasses, Black's work as Marjorie. The film is darkly funny and a fascinating look at a relationship gone horribly wrong. —E.S.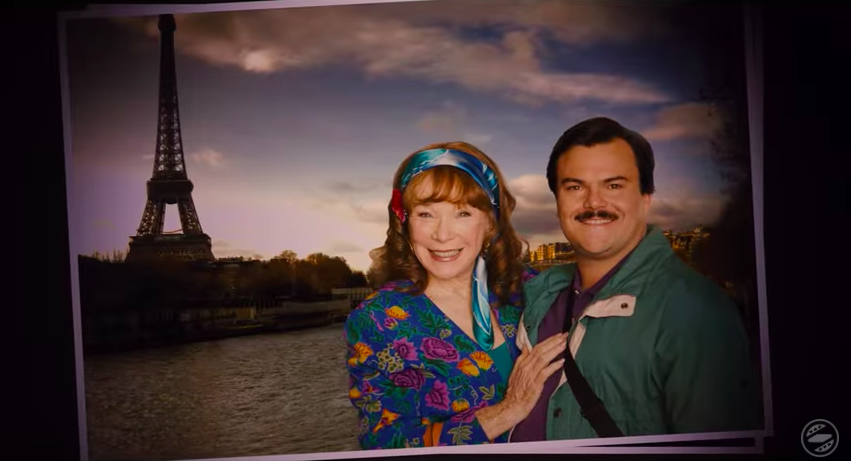 20) Jackass Number Two
Kind of weed: Giggly Indica, for laughing and controlling nausea