Amazon Prime Video is a uniquely-positioned streaming platform that gives access to a number of channels, like a Roku device or a streaming service would, while also offering up original programming to rival what HBO and Showtime bring to the party.
A subscriber can either pay $8.99 a month for just a Prime Video membership, or can access Prime Video as part of a full Amazon Prime subscription for $12.99 a month (or $119 annually), which includes a package of benefits tied to Amazon shopping.
Amazon Prime Video offers its subscribers access to a number of channels, including premium channels like Showtime, HBO, and Starz, as well as Amazon Originals like The Marvelous Mrs. Maisel, Bosch, and Hunters. It's even creating original feature films, including The Goldfinch, which it co-produced with Warner Bros., and Late Night, a Golden Globe-nomimated movie starring Emma Thompson and screenwriter Mindy Kaling.
It's viewable on a number of devices, including a wide range of Smart TVs, Apple TV, Roku, Chromecast, web browsers, as well as—obviously—an Amazon Fire Stick.
It comes with a 30-day free trial for new users.
Amazon Prime is about more than just shopping. If you have Prime Video, either by itself or as part of an Amazon Prime account, you know it's got great original shows and movies and access to a whole lot more via its channel choices. You can, in fact, access everything Showtime and HBO offers through Amazon Prime Video, and still check out Amazon's originals on the same platform.
If you're already getting Amazon Prime for shopping purposes, you can consider Prime Video a great free throw-in with plenty of channels and shows you won't have to pay anything extra for. But if you're still on the fence about whether to make Jeff Bezos even richer, read on. Here's what we'll cover:
---
---
How much is Amazon Prime Video?
The answer to this question's a little more complicated than it would appear. If you're just getting Amazon Prime Video by itself, it's a flat $8.99 monthly rate.
But, if you're an Amazon Prime subscriber, you can either get Prime Video as part of that account. Amazon Prime costs $12.99 a month or $119 a year. The latter price seems hefty as one lump sum—especially since it will annually come out of the bank account or card of your choice as one $119 charge—but it works out to be just pennies more than you'd pay for just Prime Video.
What does Amazon Prime get you? Access to tons of reading material and streaming music, free two-day shipping on products purchased through Amazon, and a number of perks if you shop at Whole Foods.
And, if you're a college student, you can get a Prime Student account and get Prime benefits for just $59 a year.
---
What's on Amazon Prime Video?
First, let's talk about the channels. A lot of the premier channel add-ons you'd look for in a streaming service, like Showtime, HBO, and Starz, live here, as do other big SVODs like CBS All Access and Shudder.
If you want quality kids' programming, look no further than Noggin and PBS Kids. If you want cartoons and shows appealing to slightly older kids, there's Boomerang and Nick Hits. If you want quality highbrow entertainment, you can check out PBS Masterpieces or go across the pond for Acorn TV and Britbox. If you're feeling cheesy and romantic, perhaps Hallmark Movies Now or Pixl will fit the bill.
There's also plenty to laugh about. In addition to comedy movies and shows galore, Amazon delves into the occasional standup special, including Jimmy O. Yang's new Good Time, joining Jim Gaffigan's Quality Time and Anna Wetturland's My Mama Is a Human and So Am I. (Of course, if standup is your jam, Comedy Central Now's another Amazon Prime Video option.)
Amazon Prime Video also fills the bill with movies, including new theatrical releases that, in true 2020 style, have gone straight to streaming due to the pandemic. If you want to gather the family for the likes of Trolls World Tour, Frozen II, and Scoob!, you can turn your living room into a theater with Amazon Prime Video (though the rent or purchase prices for these movies approach what you'd pay for tickets to take your family to an actual movie theater).
---
---
Amazon Originals
In addition to the original programming you can access through the platform from other networks—Game of Thrones from HBO, Shameless from Showtime, Power from Starz—Amazon's corraled some impressive talent for its own set of original shows and movies. While there are so many that they've inspired a whole Daily Dot roundup, here are just a notable titles to check out: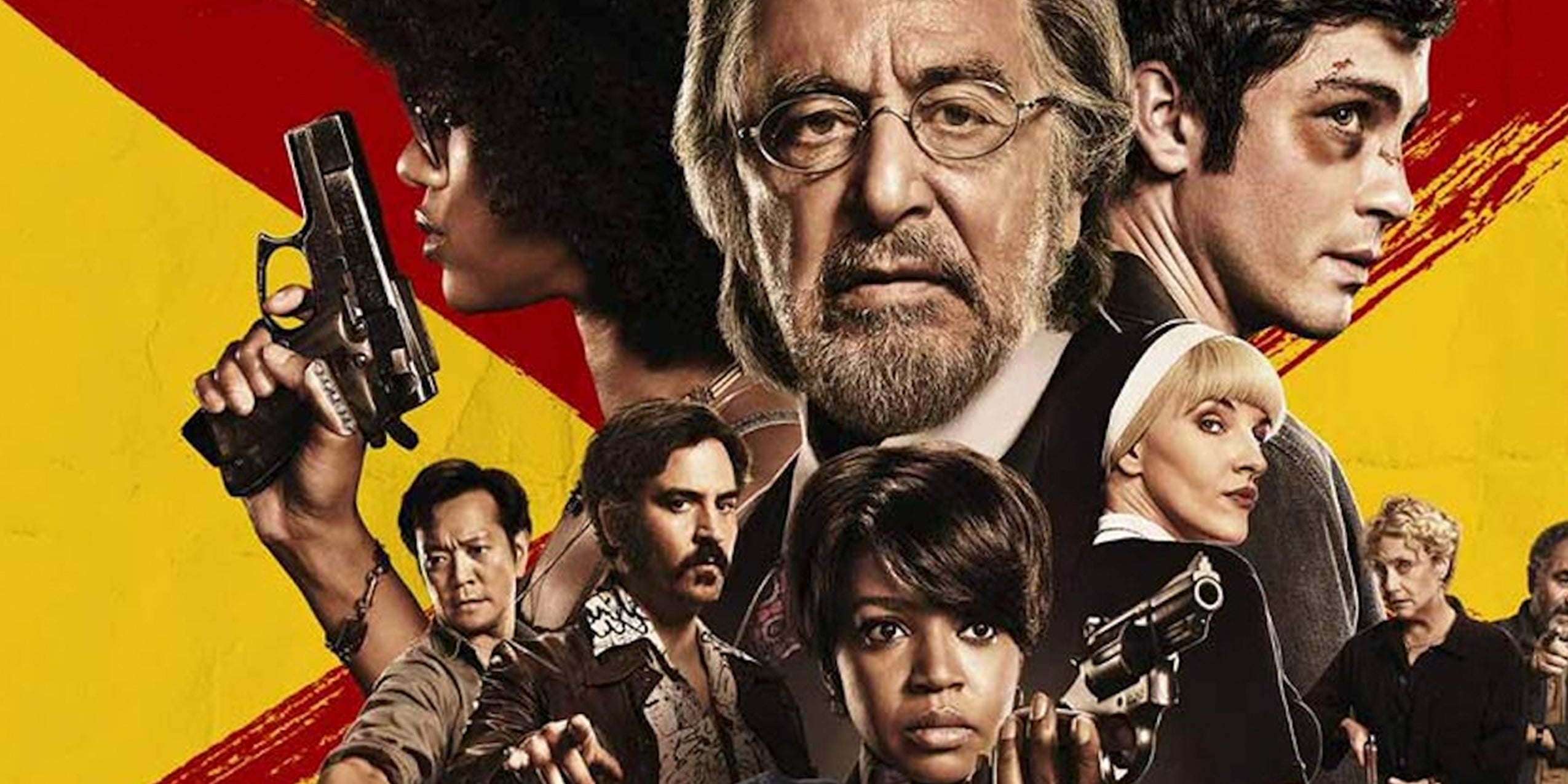 Late Night: This full-length feature film, released in July 2019, was penned by Mindy Kaling (of The Office and The Mindy Project fame), and puts her alongside Emma Thompson, who was nominated for a Golden Globe for her performance here. Thompson plays a longtime late-night talk show host in need of a revamp, and Kaling's the writer hired to deliver.
The Marvelous Mrs. Maisel: Now three seasons deep, this combination comedy and drama series from Gilmore Girls creator Amy Sherman-Palladino follows the rise of a female comedian in late 1950s and early 1960s New York City. The Golden Globe and Emmy-winning show is critically acclaimed and has a devoted fan following.
Bosch: Though a crime drama about a detective who does things his own way might not seem so original, Bosch successfully provides a fresh, compelling take on the genre. It's the longest-running Amazon Original show, debuting in 2015, and it was renewed for a seventh and final season in February 2020.
Homecoming: Julia Roberts stars in this psychological thriller based around a mysterious U.S. government facility helping soldiers transition back to civilian life. Mr. Robot creator Sam Esmail was behind transforming the original Gimlet podcast of this show (starring Catherine Keener) into the Amazon version, aided by the Gimlet team that brought the fictional podcast series to life.
Hunters: Al Pacino stars in this Jordan Peele-led series, launched in February 2020. It's about Nazi hunters who reunite in New York City in 1977, based on real-life narratives, to deal with the threat of a potential "Fourth Reich" aiming to emerge in the U.S. The launch came with much fanfare; the Daily Dot characterized the show as "bold but messy," but with arresting cinematography.
---
What devices play Amazon Prime Video?
Amazon Prime Video is playable on a variety of devices.
---
Amazon Prime Video multiple screens
You can watch up to three screens simultaneously on Amazon Prime Video, with one catch: You can only have a single title playing on two screens at the same time.
---
Amazon Prime Video vs. The Competition
Amazon Prime Video vs. Hulu
Amazon Prime Video is something of a hybrid service, providing original programming, access to a number of channels, and movies. Hulu's similar, especially with its forays into original programming with shows like The Great, Little Fires Everywhere, and The Handmaid's Tale. Both services have access to lots of movies, though to get to comparable titles, Amazon Prime Video subscribers might need to grab an add-on channel like Showtime or HBO.
The main difference between the two, though, is the Live TV option that Hulu offers, bringing the news, entertainment, and sports options of streaming packages like Sling and Fubo. Hulu with Live TV gives you a streaming service plus an expansive library of content, though it does increase Hulu's comparable pricing with Amazon Prime Video into the $54.99 to $60.99 range. (Plus, Hulu doesn't provide free two-day shipping.)
Amazon Prime Video vs. Netflix
Both services started lives delivering entertainment to people's front doors and are now staples in the streaming universe thanks to the access they give customers to a number of movies and TV shows. While Netflix is a little pricier in its higher tiers, it does have a great selection available on a wide variety of devices. It does also provide the advantage of downloadable content, which is useful in those spots where you can't get a wi-fi signal. Netflix also has some great original series like Dead to Me, Ozark, and Stranger Things, and its 2020 documentary series Tiger King crossed over into both popular culture and the news cycle.
Amazon Prime Video vs. Roku
You can access a wide range of channels through Amazon Prime Video, including premium channels like HBO and Showtime. A number of the channels allow for free viewing of movies or shows, though some come with ads and others offer free trials for various channels on the site. Roku acts a little differently, as it requires buying a device, but it's similar to Amazon Prime Video in that is offers access to a great number of channels. While Roku's channels do include some news offerings, they largely lean toward entertainment, and include some crossover with streaming services like Fubo, Sling, or Philo. (It's worth noting that Amazon Prime Video can be watched and operated within Roku.)
---
Is Amazon Prime Video worth it?
There are a few facets to this question. If you're thinking about Amazon Prime Video as a standalone service streaming movies and shows, it offers considerable choices. It can take you down the path of paying for other channels or renting or buying individual movies and show episodes, and you may determine that one flat fee for Netflix or Hulu is preferable to navigating Amazon Prime Video.
However, if you're thinking about Amazon Prime Video as an extension of Amazon Prime, and you're already on board with the advantages being a Prime member brings you, it's a no-brainer. Chances are, if you're paying from Amazon Prime, you're factoring in the time saved shopping online vs. running out to stores and scanning shelves. Amazon Prime costs just nominally more than Amazon Prime Video, and it brings a lot of viewing choices your way.
---
---
How to sign up for Amazon Prime Video
If you want to sign up for Amazon Prime, and get Amazon Prime Video as part of that, it's a simple process:
Go to the Amazon Prime sign-up page.
Click on the "Try Prime" button.
If you have an Amazon account already, you'll be asked to sign in and prompted to enter your username and password. If you have credit card info in the system, you'll be good to go; if not, you'll need to enter that before proceeding. If you don't have an Amazon account, you'll be prompted to make one.
If you just want Amazon Prime Video, it's a similar process:
Go to the Amazon Prime Video sign-up page.
Click on the "Start Your 30-Day Free Trial" button.
As with Amazon Prime, you'll be prompted to either sign in to your existing account or create a new account. Once you're signed in, you'll be transported to the Prime Video landing page.
You will need to link each device you want with Amazon Prime Video; the process includes entering a five to six-digit code you'll receive as you work through the steps.
Amazon Prime Video Guides
---
Amazon Prime Video Genre Guides
---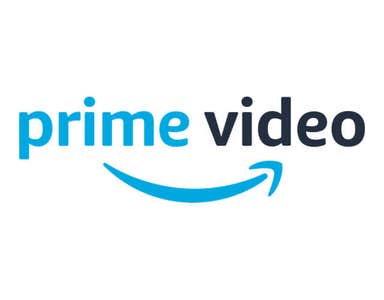 Monthly (Prime
Video only)
$8.99
Annually (w/
Amazon Prime
subscription)
$119
Annual (w/
Prime Student
subscription)
$59
---
Live TV Service Guides
Entertainment Channel Guides
Streaming Device Guides
The Daily Dot may receive a payment in connection with purchases of products or services featured in this article. Click here to learn more.