For decades, the only exposure most Americans had to British TV came via reruns on public broadcasting, meaning largely old comedies and stuffy dramas. But streaming services like Netflix, Hulu, and Amazon Prime have helped open the door to British TV for millions of people, providing an easy entry point for The Mitchell and Webb Look, the Doctor Who reboot, and Downton Abbey. Here, we tell you everything you need to know about Britbox including shows and cost.
Of course, with that progress has come increased competition for the rights to major British TV shows. While the big three services have plenty of BBC content, you're still missing out on hundreds of shows. That's where Britbox comes in. The streaming channel offers more than 350 shows on-demand, and it's available on most streaming devices.
Here's everything you need to know about Britbox.
What is BritBox?
BritBox is a streaming service that exclusively focuses on content from England. Made possible by a partnership between the two biggest networks in the UK, the BBC and IVT, Britbox is a dream for British TV fans. Featuring over 350 series to watch, totaling thousands of episodes, across every genre imaginable, there's an almost unending amount of content. Discover decades worth of sitcoms, dramas, horror shows, thrillers, and more from the comforts of home.
While most streaming services focus only on modern shows, BritBox offers a legitimate look at the history of British TV. Discover the magic of Doctor Who's early days, documentaries from the '60s, period dramas and sitcoms from the '70s through today. The sheer scope of content provided is staggering and no matter what kind of show strikes your fancy, BritBox is sure to have a dozen series worthy of your time.
Best of all, BritBox doesn't skimp on mini-series, documentaries, and game shows. The BBC is known for having shorter seasons than American TV, given them more time for experiments. From archival docs about the Queen to investigative stories, and even oddities like K9 & Company, a Doctor Who spin-off short about his robot dog, no stone is left unturned. BritBox is a tasting menu showcasing the evolution of British TV. Sit back and enjoy. The Britbox cost is more than worth it.
BritBox cost
BritBox costs $6.99 per month or $69.99 per year. Bundling saves you about a dollar every month. If you subscribe via Amazon Prime, you can receive a free one-month trial. 
How to watch BritBox
There are a number of ways to watch BritBox from the comforts of your home. You can add the BritBox app on each of the following services:
Amazon Prime (Note: PlayStation and Xbox owners, this is the easiest way to stream BritBox on your TV)
Apple TV (4th generation or through AirPlay on older models)

iOS devices

Android devices

Chromecast
The best shows on BritBox
This ground-breaking masterpiece of subversive comedy found a home in the U.S. on Comedy Central in the early '90s. Now you can discover it on BritBox. Decades before Bojack Horseman, Arrested Development, and You're The Worst made drunk selfish jerks into anti-heroes, Absolutely Fabulous laid the groundwork.
---
Rowan Atkinson is one of England's most beloved comedic actors. While Mr. Bean made him world famous, the dark historical sitcom Blackadder is his best work. Each season follows a different generation of the Blackadder family, from the Middle Ages through the 21st century. The series starts with the accidental assassination of a king and keeps a madcap sense of pitch-black whimsey throughout.
---
The reboot of Doctor Who brought a new generation of travelers into the longrunning interdimensional sci-fi super series. Even if you grew up watching reruns on PBS, you've probably missed out on all the old episodes. BritBox corrects this oversight, giving you decades of Cyber-Men, Dalek, and sonic screwdriver-filled adventures to explore. Even when the stories don't hold up, the low-budget effects have an impossible-to-deny charm.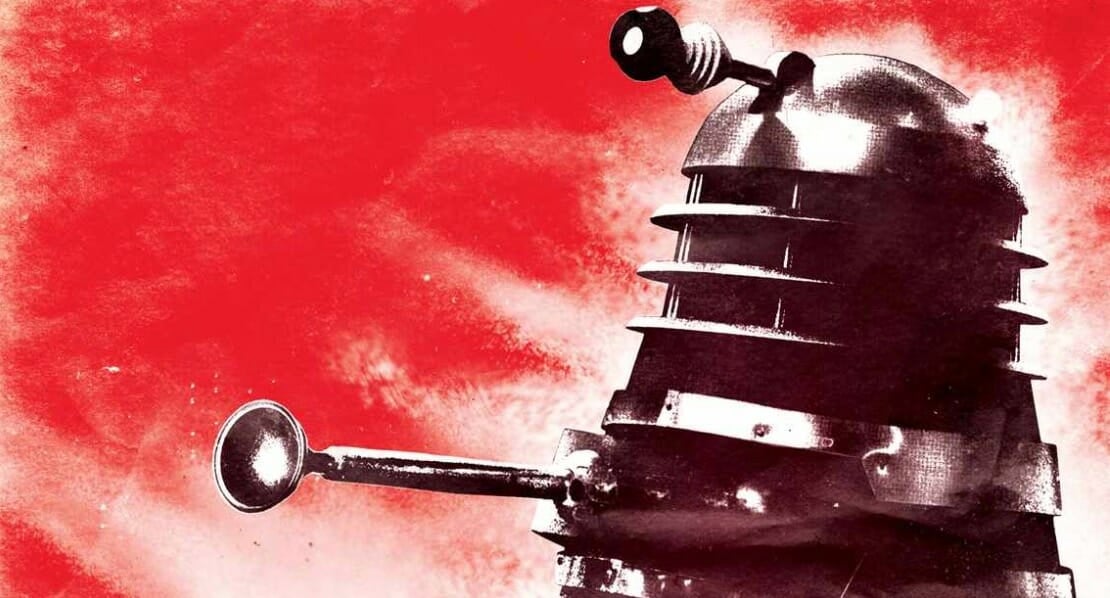 ---
Featuring an all-star cast that Robbie Coltrane (Hagrid in Harry Potter) and Christopher Eccleston (Doctor Who), Cracker follows an alcoholic, obese, manic shrink who aids the police in investigations. Exploring the horrors of crime and the impact it has on the people who investigate it, Cracker was a breath of fresh air when it debuted in 1993 and it still holds up today.
---
5) Hammer House of Horror
Hammer Films defined a generation of British terror with titles like Dracula: Prince of Darkness and The Curse of Frankenstein. In the 1980s, Hammer Films worked with the BBC to do a series of self-contained 60-minute horror short films. Pushing the boundaries of violence allowed on TV, Hammer House of Horror produced harrowing films that still hold up today. BritBox is streaming 13 of the films, each a spine-chilling exploration of evil.
---
Steve Pemberton and Reece Shearsmith wrote this brilliant dark comedy anthology series, a sort of British version of Black Mirror. Swinging from horror to humor with equal abandon, Inside No. 9 is a quirky classic that tows a delicate line that never goes overboard in one direction or the other.
---
British mystery shows could easily make up this entire list, but among the best is Jonathan Creek. Starring Alan Davies as the titular Creek, the show follows a genius magician who solves crimes when he's not developing new tricks. Cleverly using illusions as a plot device to solve each crime, Jonathan Creek is so good it's surprising American studios haven't tried to remake it yet.
---
This uproarious sitcom follows snobby social climber Hyacinth Bucket (she swears it's pronounced "bouquet") as she tries to rise above her roots and into proper society. Mocking snooty British culture and small-town gossips with aplomb, Keeping Up Appearances doesn't require a knowledge of the U.K. to enjoy. Anyone who's ever dealt with a small-town gossip will revel in Bucket's hijinks.
---
9) Rev
After years in a small rural parish, Rev. Adam Smallbone has been moved to a rough neighborhood in East London. Suddenly forced to deal with poverty and local addicts instead of just sweet old people, Rev Smallbone fights to keep the church alive. While the humor is often dark, Rev is held afloat by a genuine sense of heart. This isn't a fallen pastor, but a man of God out of his element. The end result is hysterical. It's definitely worth the Britbox cost.
---
The BBC is well known for its beloved comedy panel shows; Would I Lie To You? is the best one available on BritBox. A rotating cast of BBC stars face-off against contestants who are forced to lie or reveal their deepest darkest secrets. Playful and viciously funny, Would I Lie To You? will make you wish we had more panel gameshows in America.
The Daily Dot may receive a payment in connection with purchases of products or services featured in this article. Click here to learn more.