They say truth is stranger than fiction. What they don't tell you is that it can also be funnier, lovelier, and more interesting than your average Hollywood story. The best documentaries on Netflix prove that. You may not find the exact truth in all of them, but you will find something that will stick with you long after the credits fade.
The best documentaries on Netflix
This documentary walks audiences through the mechanics—and horror—of the terrorist attacks in Paris on November 13, 2015. Directors Jules and Gédéon Naudet piece together footage from that day (some of it news footage and some of it shot with cell phones) and mix it with interviews from the people there that day. Combining survivor accounts from the restaurants and Bataclan concert venue with responses of both the French government and the police force, November 13 is a powerful glimpse into darkness, and the courage and resiliency it takes to make it to the other side. —Eddie Strait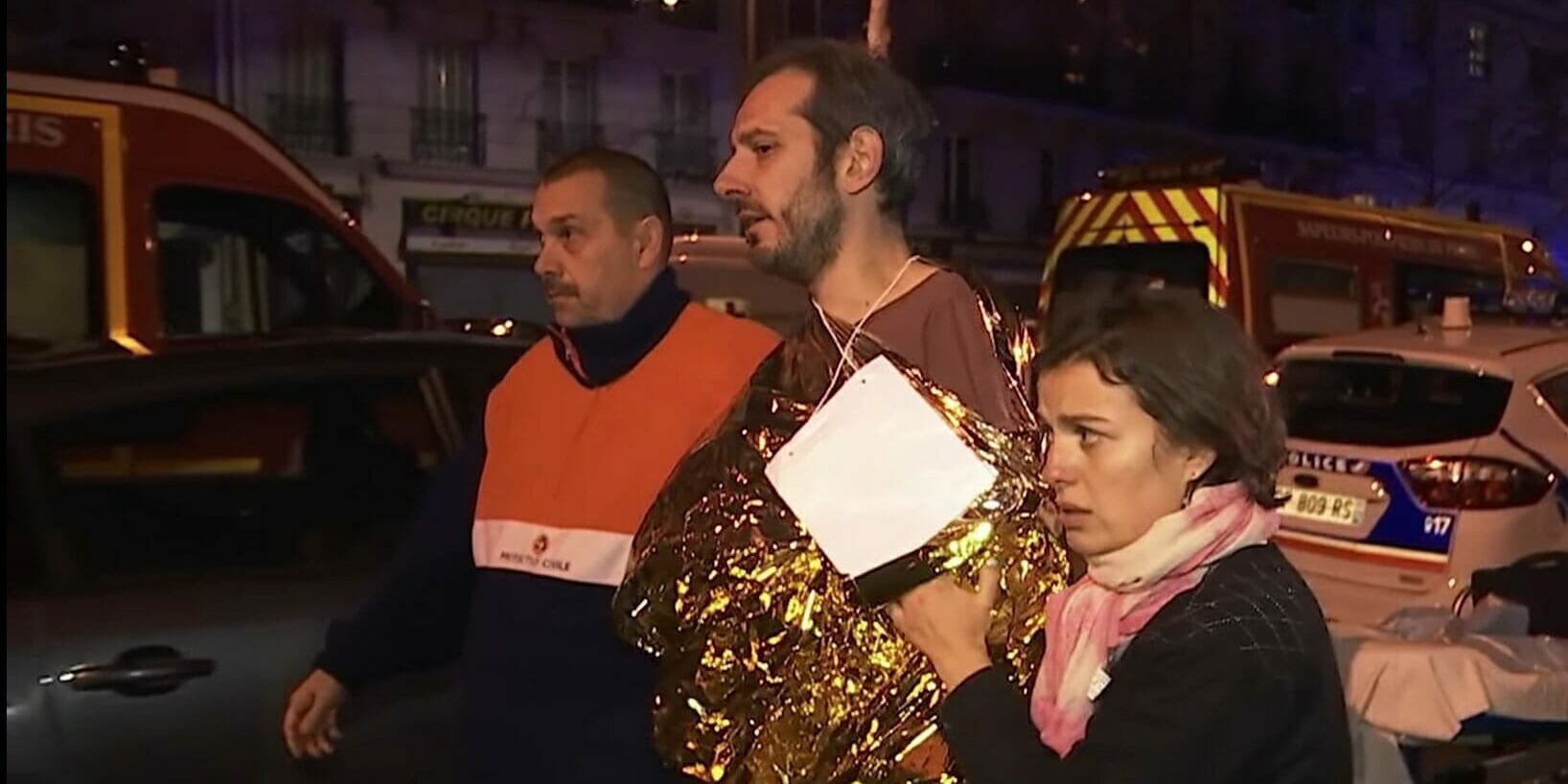 2) Blackfish
There are many documentaries that advocate for social change, but few have been as effective as Blackfish. Helping to put an end to SeaWorld's inhumane whale shows, this film called attention to egregious animal rights violations that had been going on right in front of us for years. It's telling that when Tilikum, one of the orcas at the center of Blackfish, passed away in early 2017, there was a renewed sense of interest on his behalf—and on behalf of policing SeaWorld. —C.O.
It took Orson Welles six years to put together The Other Side of the Wind, his somewhat autobiographical movie about a director contemplating the end of his life. Its companion documentary, They'll Love Me When I'm Dead, tries to make sense of the ego and mania surrounding the production, and whether Welles really wanted to finish the movie—which became a movie within a movie within a movie. —Audra Schroeder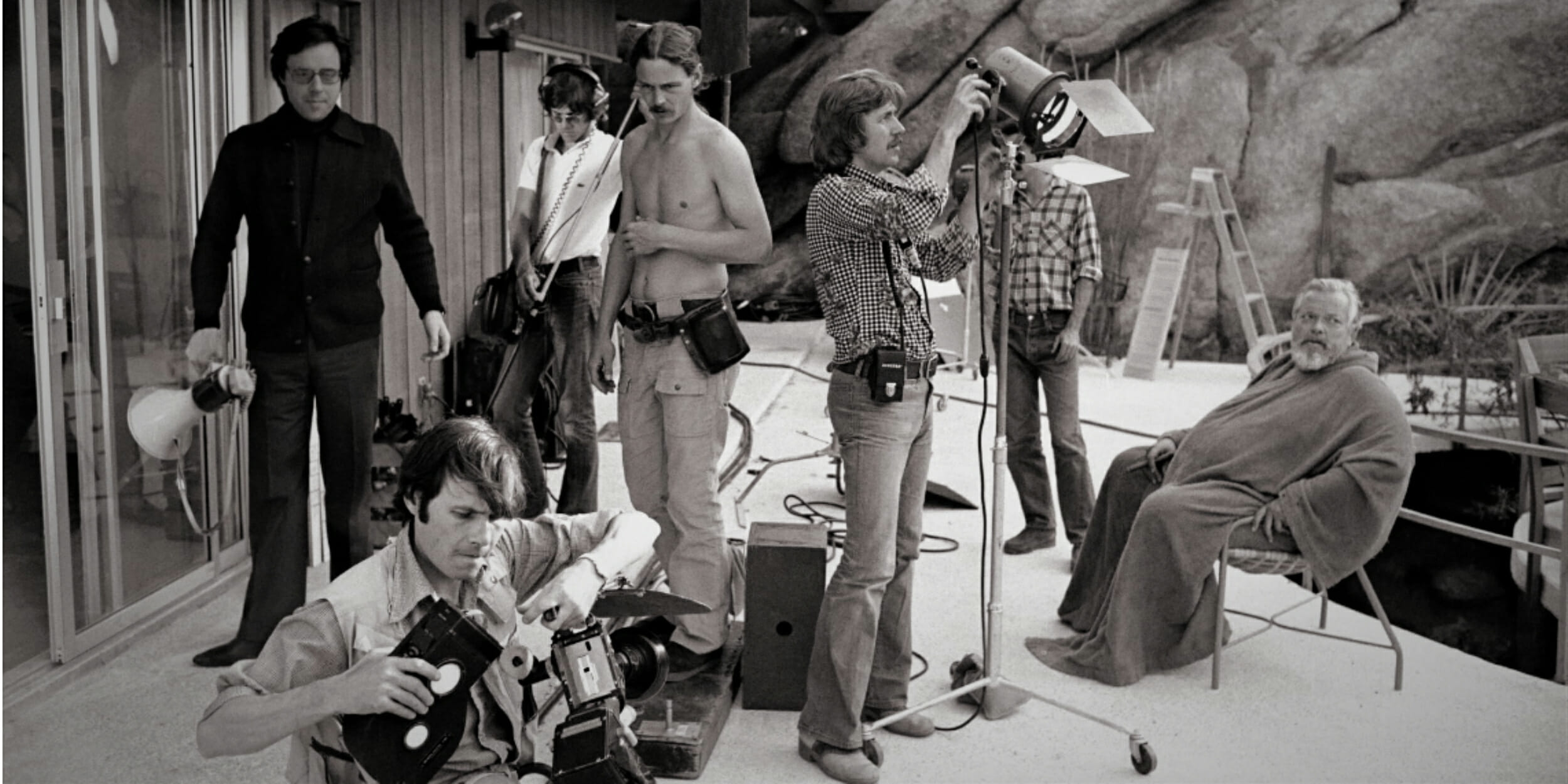 4) Tig
2013 was a breakout year for Tig Notaro—and one of her hardest. During a performance at New York City's Largo, the lesbian comic came out with her breast cancer diagnosis in a set that became instantly iconic, in part because Notaro only received the news a day before the show—and it closely followed another health scare and the death of her mother. The acclaimed Netflix documentary Tig examines the comedian's life during her treatment and in recovery—as she and her partner attempt to have their first child. Kristina Goolsby and Ashley York's film is both as candid and disarmingly intimate as you would expect a film about Notaro to be. The documentary is a testament to human resilience—about finding the courage to go on after enormous hardship. —Nico Lang
Filmmaker Bryan Fogel set out to make a film that exposes the drug testing process in cycling but ends up uncovering something much larger than he could've anticipated. With the cooperation of Russian doctor Grigory Rodchenkov, Fabel's film takes the audience inside whistleblowing on Russia's long-running and highly successful doping scheme. Icarus is a documentary that plays like a top-shelf legal thriller with life or death stakes. It's also one of the best documentaries, and films, of the year, and another winner for Netflix. —E.S.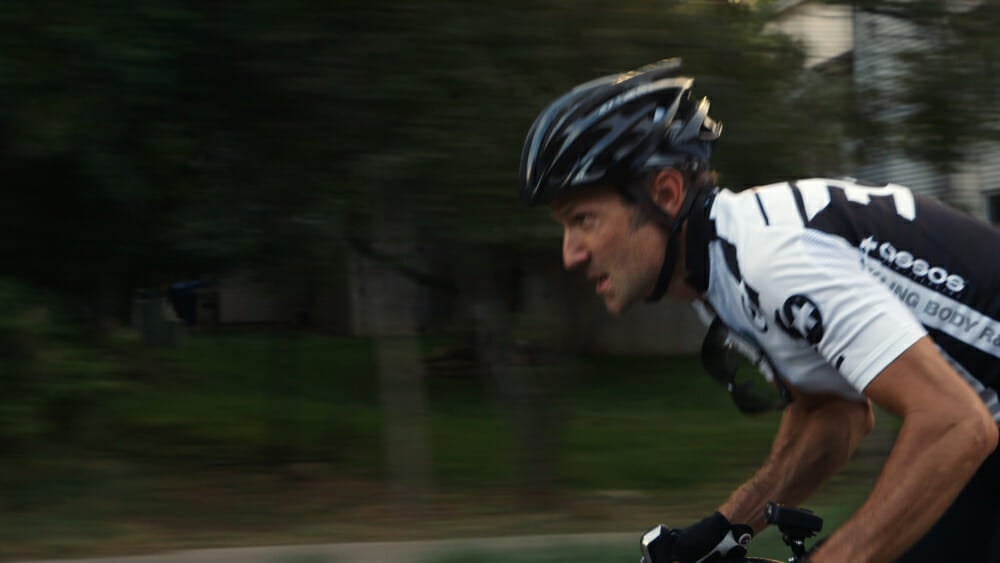 The star of Knock Down the House is Rep. Alexandria Ocasio-Cortez (D-N.Y.), and there's really no way around it. But Rachel Lears' film documentary wouldn't be complete without three other women who ran for Congress in their respective districts in 2018: West Virginia's Paula Jean Swearengin, Missouri's Cori Bush, and Nevada's Amy Vilela. Lears gives us a real-time look at the campaign trail hustle for everyday citizens. She also shows the emotional stakes. Initially funded on Kickstarter, it was purchased by Netflix earlier this year for a stunning $10 million. It's clear there's a desire to see these feel-good, grassroots stories of the progressive movement, even as the rapidly changing landscape leading to 2020 recontextualizes them. —A.S.
When Jim Carrey prepared to play Andy Kaufman in 1999's Man on the Moon, he went beyond method. In Jim & Andy: The Great Beyond, we see 20-year-old footage of his transformation, as well as "Andy" terrorizing the set and Carrey losing himself in the process. You'll cringe, you'll laugh, and you'll try to decipher Carrey's existential ramblings. —A.S.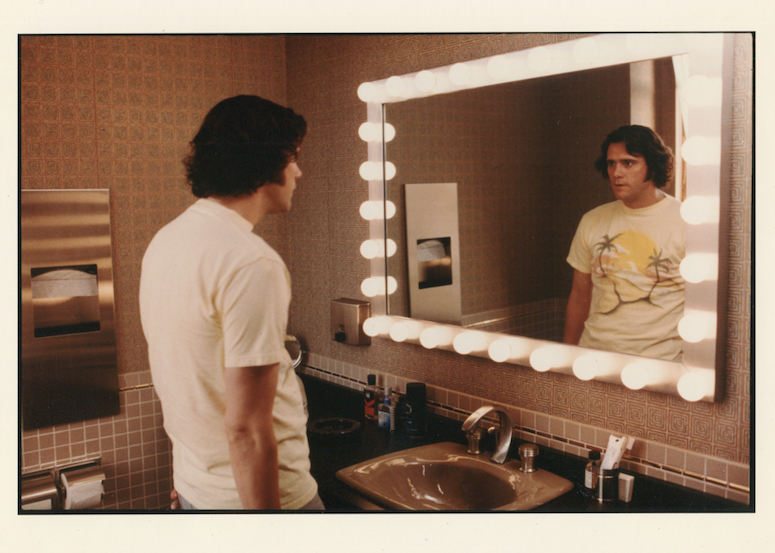 Netflix's The Death and Life of Marsha P. Johnson explores the tragic 1992 death of a legendary gay rights activist, officially ruled suicide but which many suspect to be a murder. Director David France uses the film to explore the larger scope of Johnson's life and impact on both the landscape of LGBTQ rights and those closest to her. —David Wharton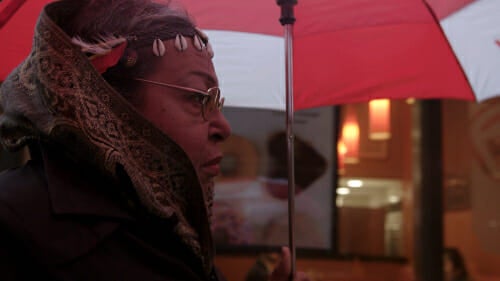 9) 13th
Although not as formally inventive as I Am Not Your Negro, nor as narratively ambitious as O.J.: Made in America, 13th is the third in a trifecta of great Oscar-nominated documentaries about race in America we got in 2016. From Selma director Ava DuVernay, this film builds off of works such as Michelle Alexander's The New Jim Crow to explore mass incarceration in the U.S. and eventually ask the difficult question: What if slavery in this country never ended, just transformed? Bound to become an instructional text in liberal schools all over, the biggest criticism one can level against 13th is that at an hour and 40 minutes, there might not be enough of it.—C.O.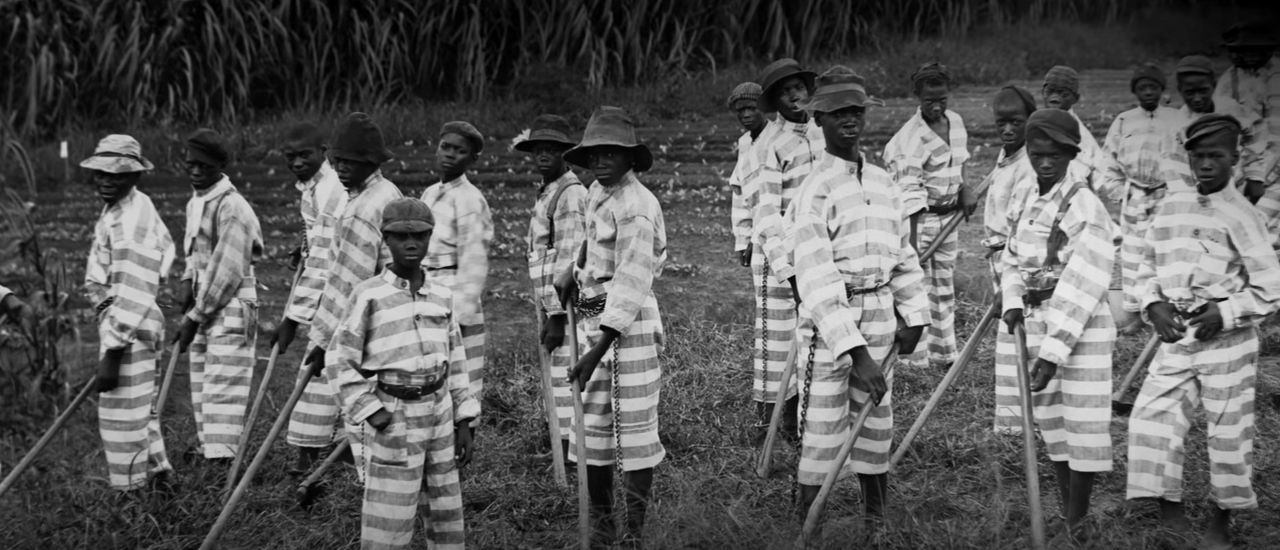 In Netflix's Fyre: The Greatest Party That Never Happened, we get a closer look at the events leading up to the festival, co-organized by Billy McFarland and rapper Ja Rule. "Capture everything," the directive for documenting the lead-up, yields a bounty of expository content. While attendees who could already afford tickets won a class-action lawsuit, the scammed Bahamian residents didn't have that luxury. In that way, Fyre illustrates the class divide at the heart of this mess, one that McFarland expertly exploited. —Audra Schroeder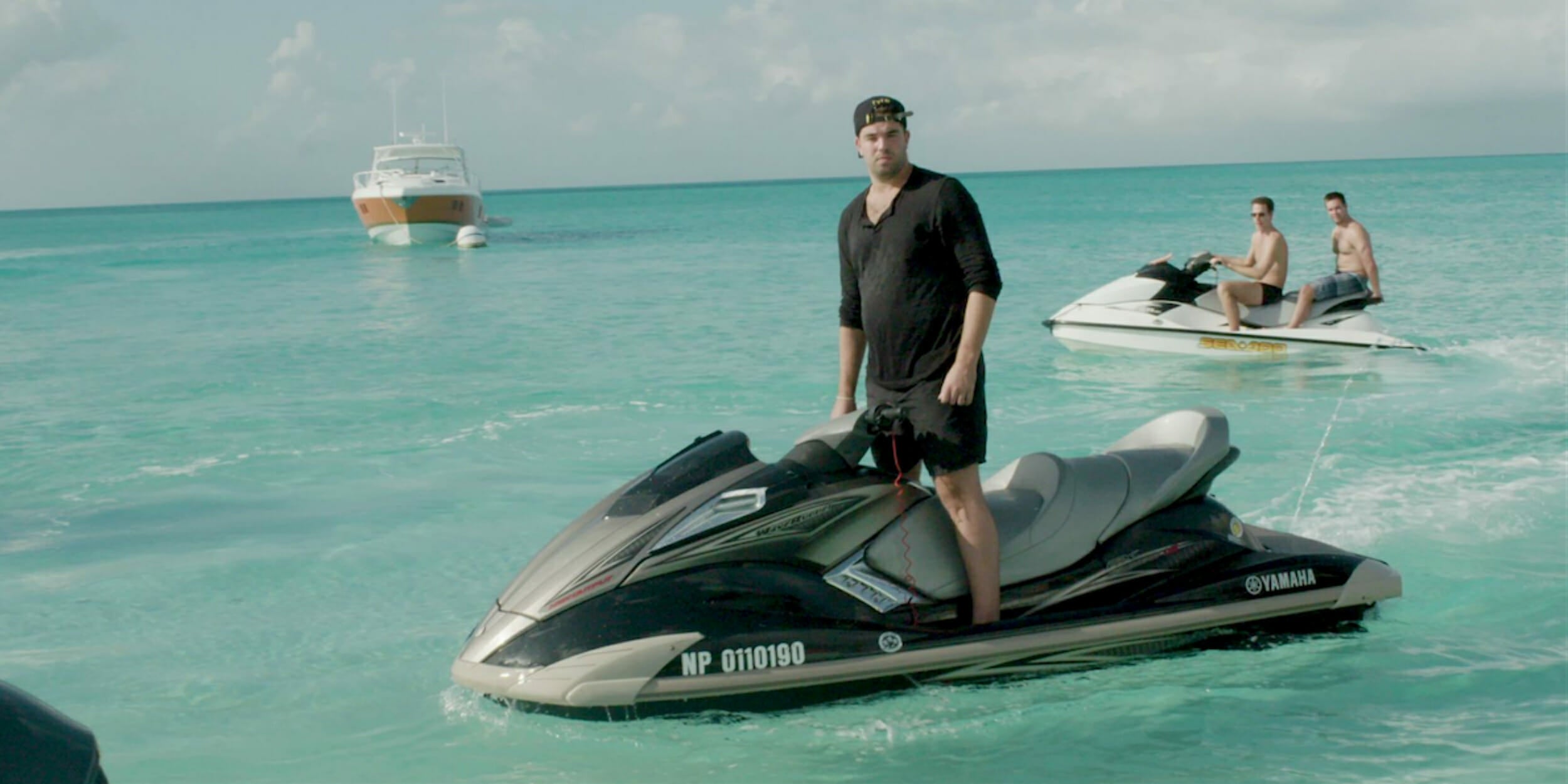 11) Laerte-se
In the Netflix original documentary Laerte-se, comic strips depict the inner workings of a Brazilian cartoonist as she comes to terms with her gender identity. The device serves two purposes: informing the audience of artist Laerte Coutinho's thoughts, and acting as a way to tell this searing, real story in a straightforward manner. Coutinho is initially hesitant to be intimately honest with documentarian Eliane Brum, but the more she opens up, the more the artwork exposes her thoughts and desires. The end result is a compelling, in-depth look at Coutinho's transformation. —Dan Marcus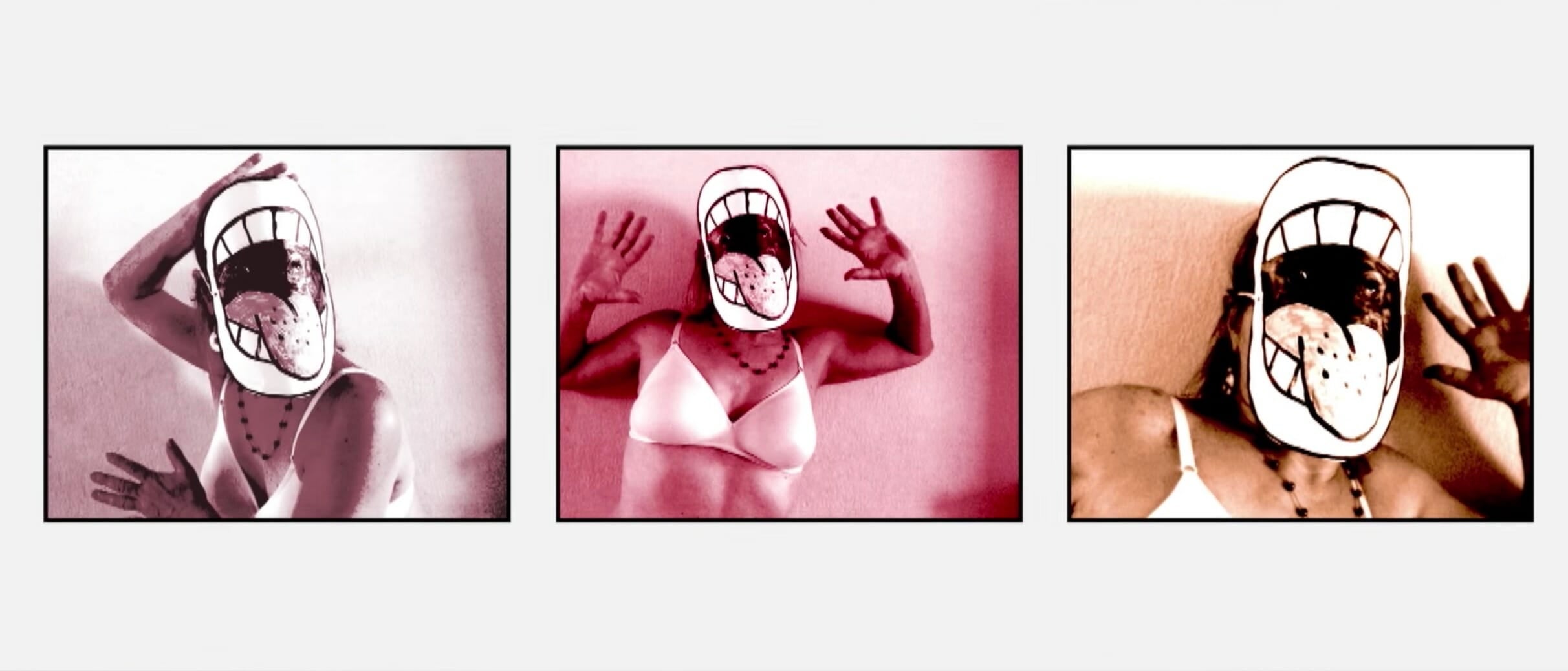 This documentary shines a light on journalist Gay Talese and the scandal surrounding The Voyeur's Motel. His 2016 book told the story of Gerald Foos, a serial voyeur who modified his Colorado motel so that he could spy on the guests from an attic crawl space that allowed him to peep in through the ceiling vents. Talese's interactions with Foos raised a whole host of ethical questions, especially when Foos claimed to have witnessed a murder… and that was before a Washington Post story revealed that Foos might not have been telling the truth. —D.W.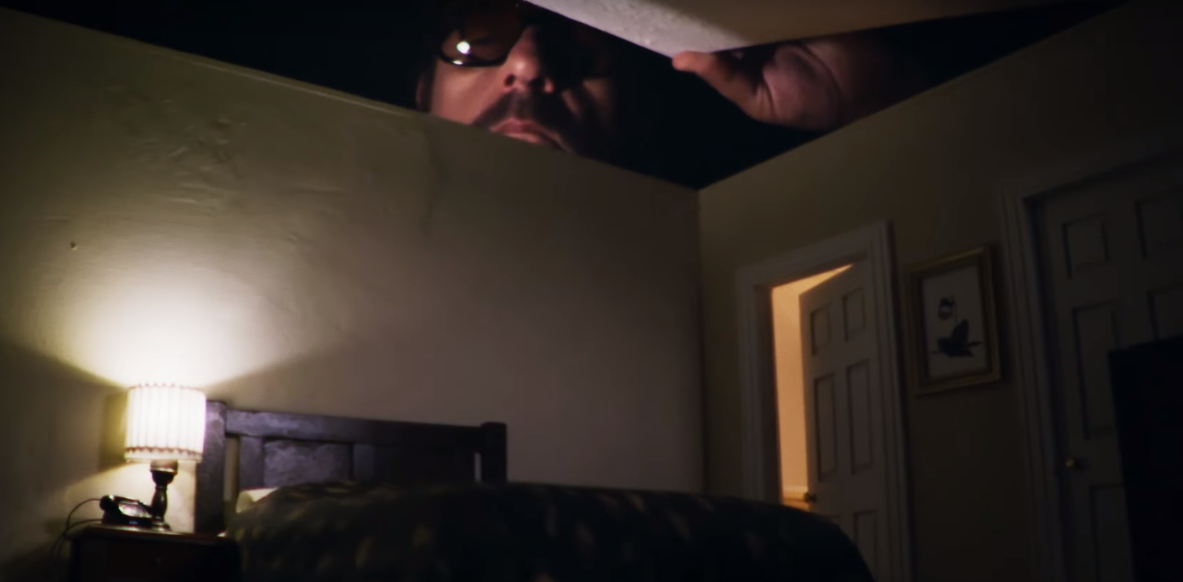 13) Saving Capitalism
This 72-minute documentary presents a clear-eyed look at the economic system that helped build up America and is now crushing so many of its citizens. Based on the book by Robert B. Reich, it's an even-handed look that doesn't condone or condemn the system, but rather serves as a wakeup call that somewhere along the line we lost sight of what matters most: the people. —E.S.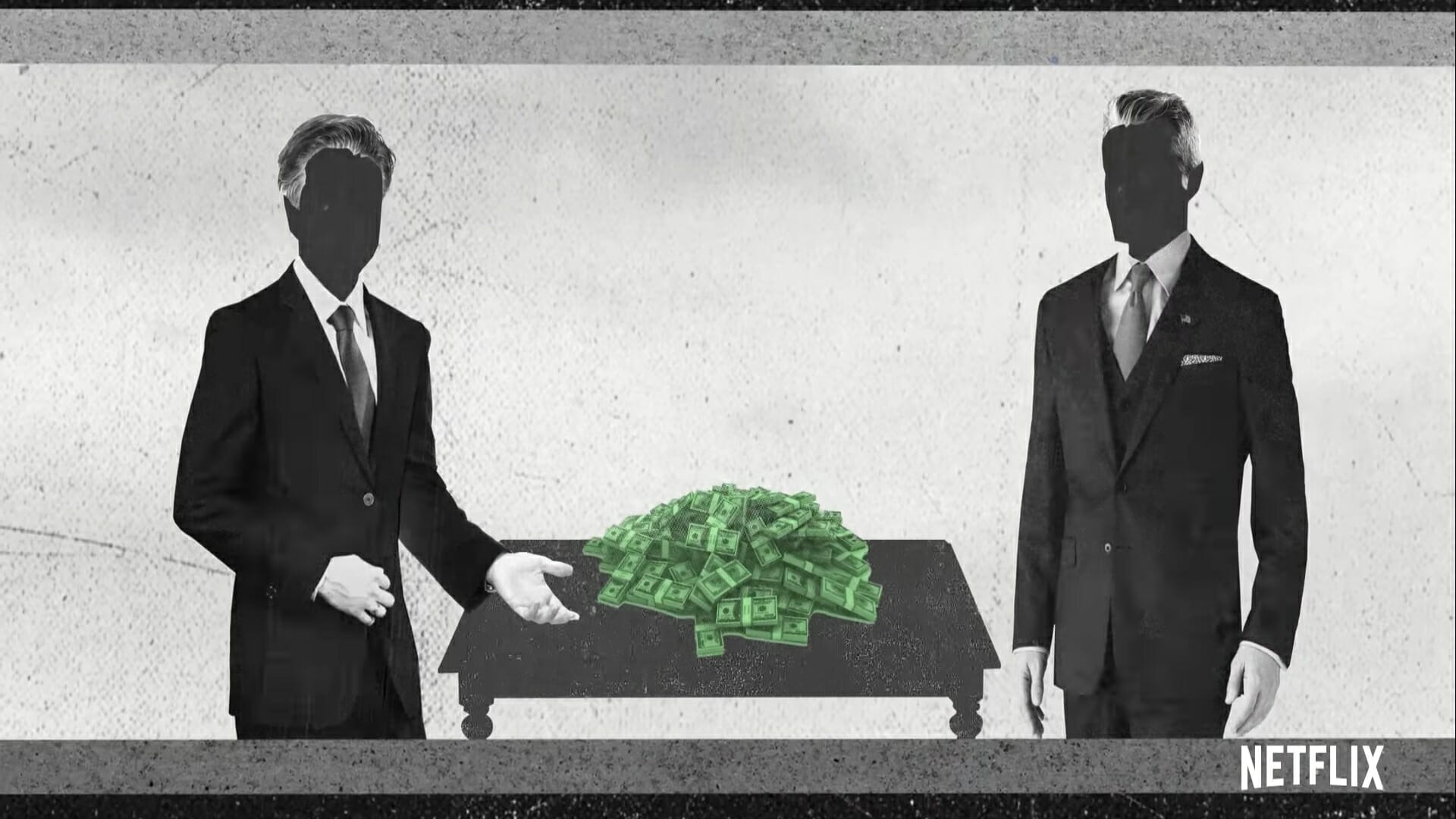 Rashida Jones' documentary about her father, QUINCY, chronicles his vast contributions to American culture and the Black American community. While it lacks objectivity, the film offers an intimate perspective of Quincy Jones through the eyes of his daughter and highlights his creative, political, and humanitarian accomplishments. —Tess Cagle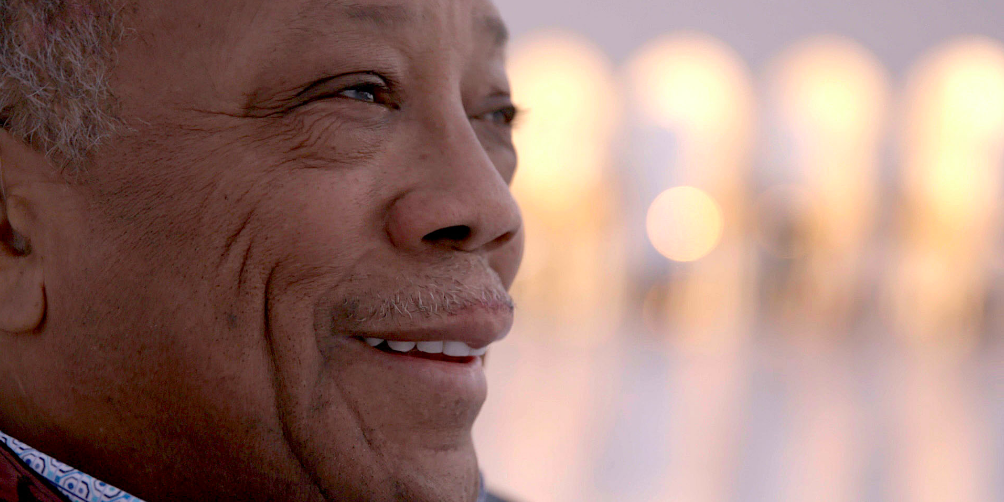 15) Jeremiah Tower: The Last Magnificent
You might not have heard of Jeremiah Tower, but that doesn't mean he isn't one of the most renowned figures in the history of American gastronomy. From beginning his career at Chez Panisse in Berkeley to launching the legendary Stars Restaurant in San Francisco to walking away from it all, only to make an unlikely return to the culinary world at New York City's Tavern on the Green, Tower has lived the lives of at least three celebrity chefs. Featuring appearances from Martha Stewart, Wolfgang Puck, and Anthony Bourdain (who also produced the film,) this 2016 doc by Lydia Tenaglia and Morgan Fallon tells the story of an unsung iconoclast who changed the way people think about food forever. —C.O.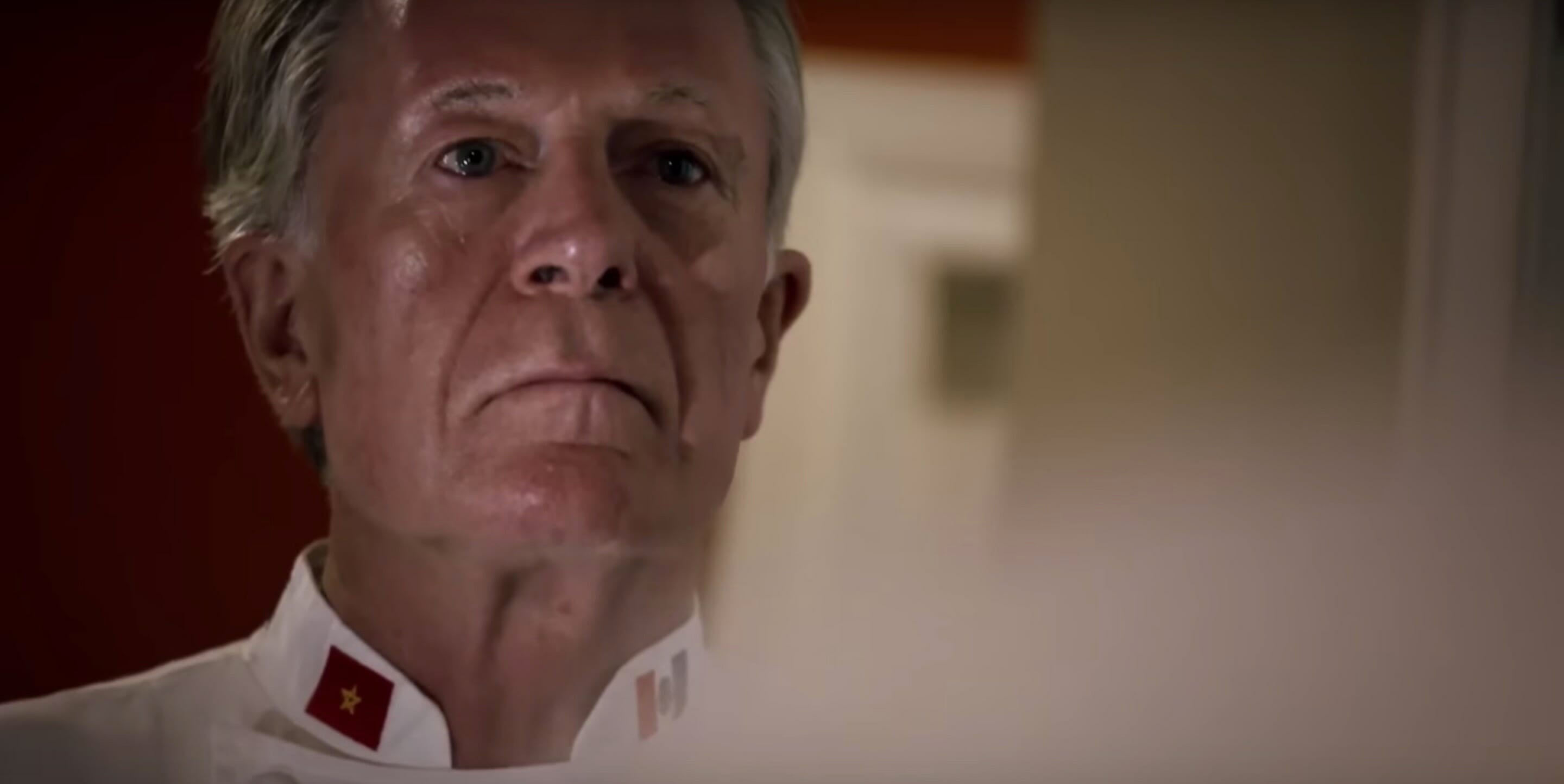 Civil rights attorney Gloria Allred has been called a "feminist crusader," "media hound," and "lightning rod for controversy," but a new documentary invites the world to consider another descriptor for that list: icon. Directors Sophie Sartain and Roberta Grossman do an amazing job of contextualizing the lawyer's controversial four-decade body of work within our current political moment. She got her start advocating for women and victims of gender-based crime in the '70s, and through interviews with her law partners, industry contemporaries, and Allred herself, the doc profiles the advocate just as she's taking on two of the biggest adversaries of her career: Bill Cosby and President Donald Trump. —Christine Friar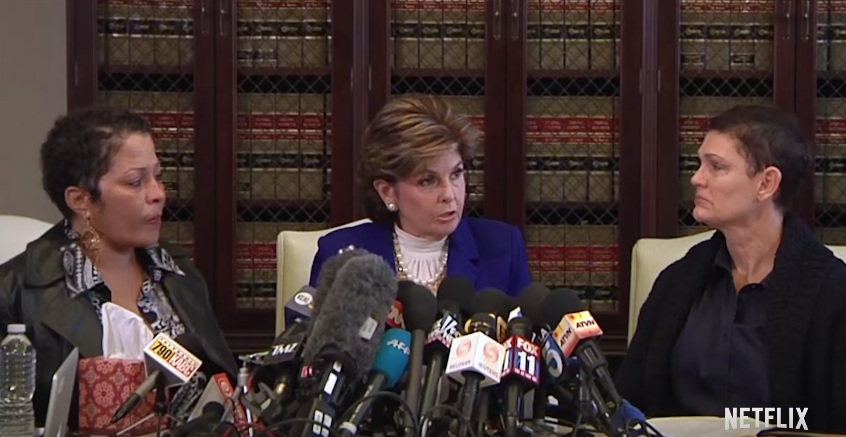 17) Amy
Oscar-winning 2015 documentary Amy is a tragedy in slow motion. Director Asif Kapadia chronicles the short life of the talented, complicated, and self-destructive Amy Winehouse, using remarkable archival footage and interviews with those who knew her best to create an intimate portrait of the late, great singer. Though many people let Winehouse down in her life, Kapadia saves his most searing critique for us, the audience who rejected and laughed at her when she needed our compassion the most. —C.O.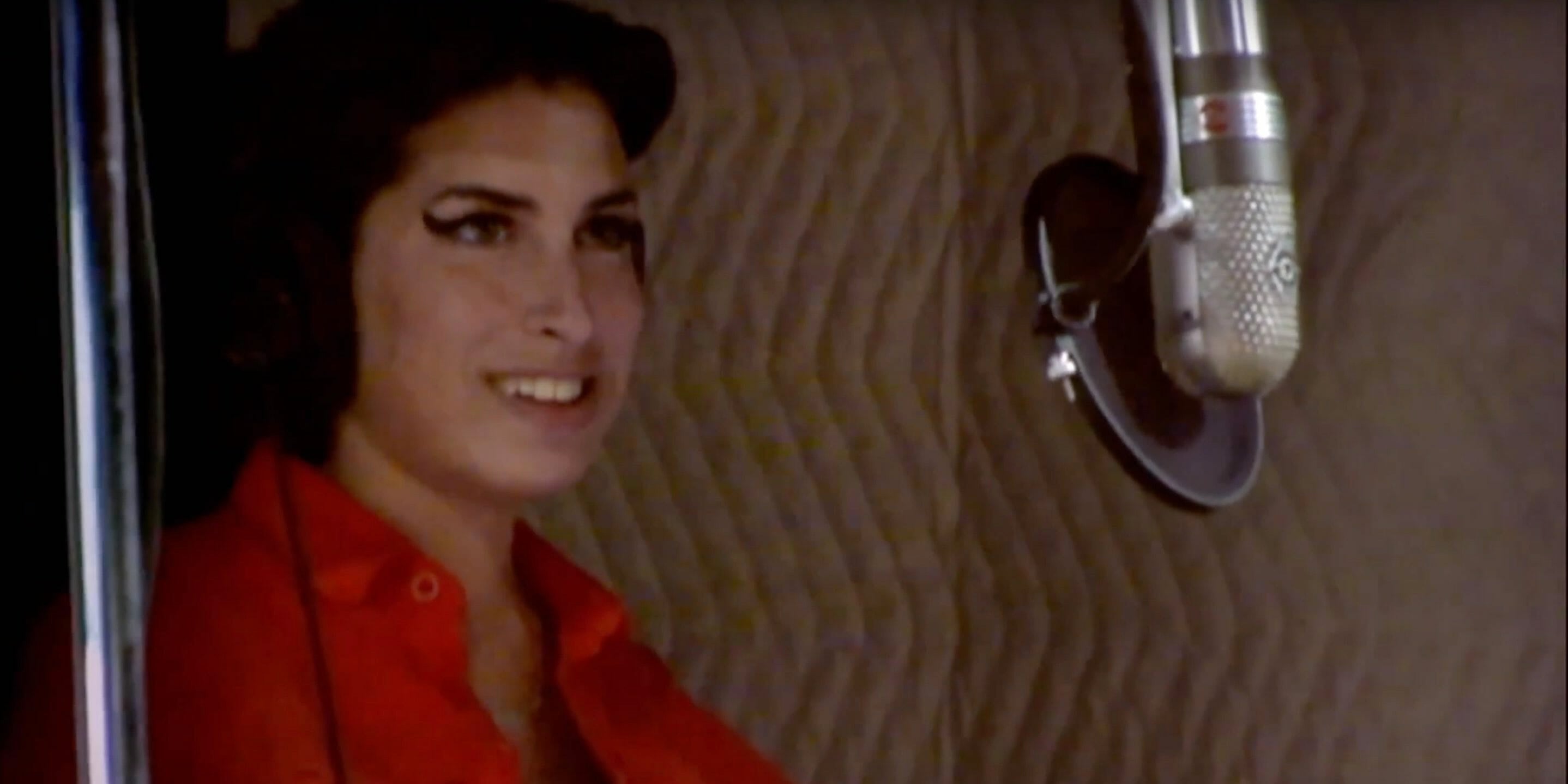 18) Brother's Keeper
Brother's Keeper tells the strange tale of the Ward brothers, four semi-literate farmers who lived together in a shack in Munnsville, New York. After one of them is murdered, a media frenzy breaks out around the siblings and their unconventional lifestyle. Questions about whether this was a case of coerced confession, a mercy killing, or something more sinister abound—not to mention whether the Wards are being exploited or playing dumb for the camera. From Joe Berlinger and Bruce Sinofsky (the Paradise Lost trilogy), Brother's Keeper is one of the essential titles in modern documentary filmmaking. —C.O.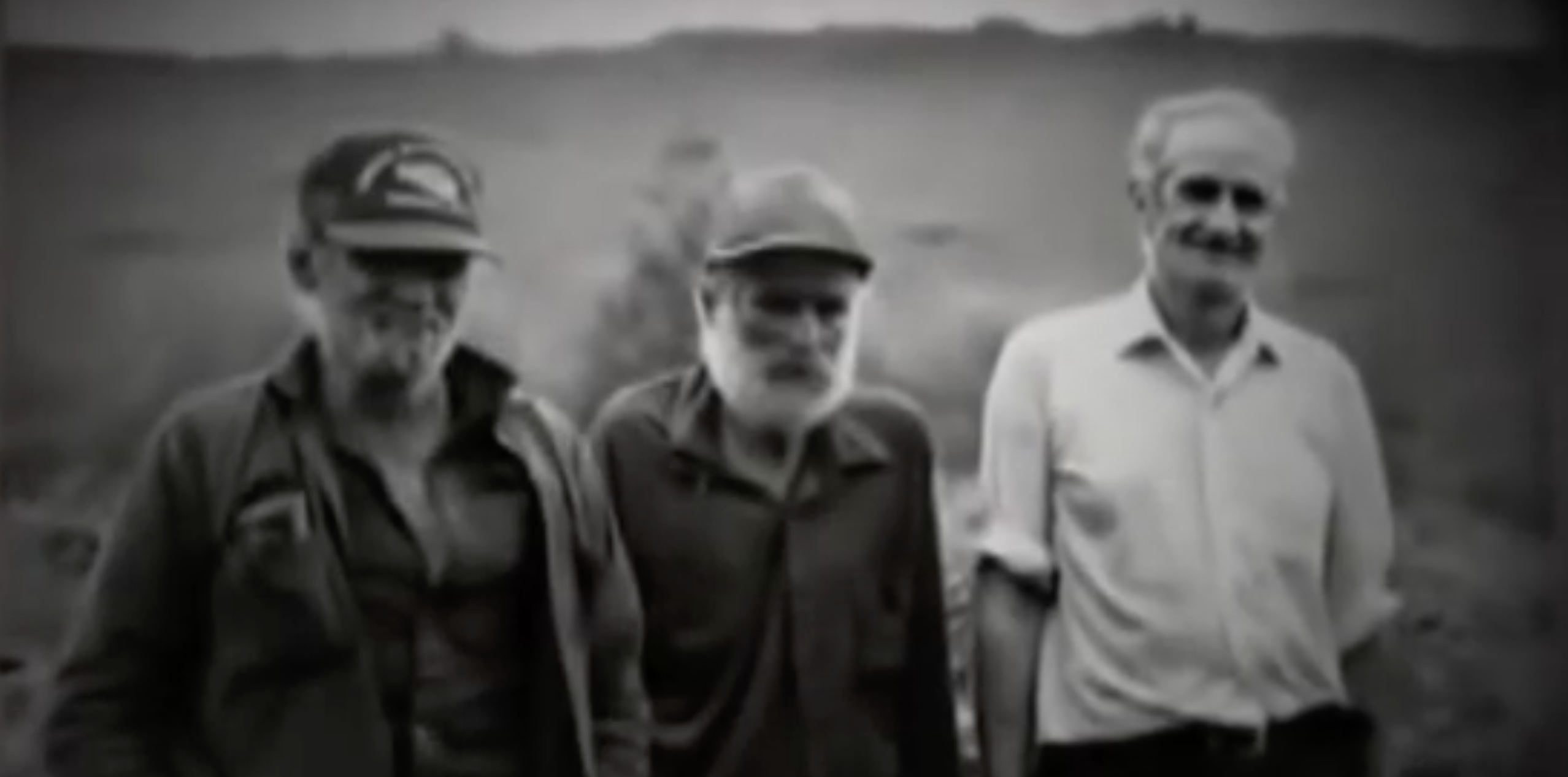 19) The Toys that Made Us
Nostalgia is a blessing and a curse, a way to romanticize our pasts even if we often do it through needlessly rose colored glasses. The Toys That Made Us seems to understand that something that be important to people yet flawed. That's what sets this series of oral histories of some the biggest toys of all time apart from other nostalgia fests. Each story follows the creative highs and lows behind the toys that helped author millions of childhood adventures. The He-Man episode alone is worth your time, a hilarious and oddly endearing look at how mad-lib corporate cynicism birthed a toy icon. —John-Michael Bond

20) Virunga
This Academy Award-nominated documentary takes viewers into the rich, natural environment of the Democratic Republic of Congo. It's one of the most biodiverse places on Earth, but human activity threatens to upend life for the inhabitants of the Virunga National Park, including its endangered mountain gorillas. While this documentary probably isn't the best choice if you're looking for low-key brain candy, it's intense, interesting, and well-made for a meatier viewing experience. —Cynthia McKelvey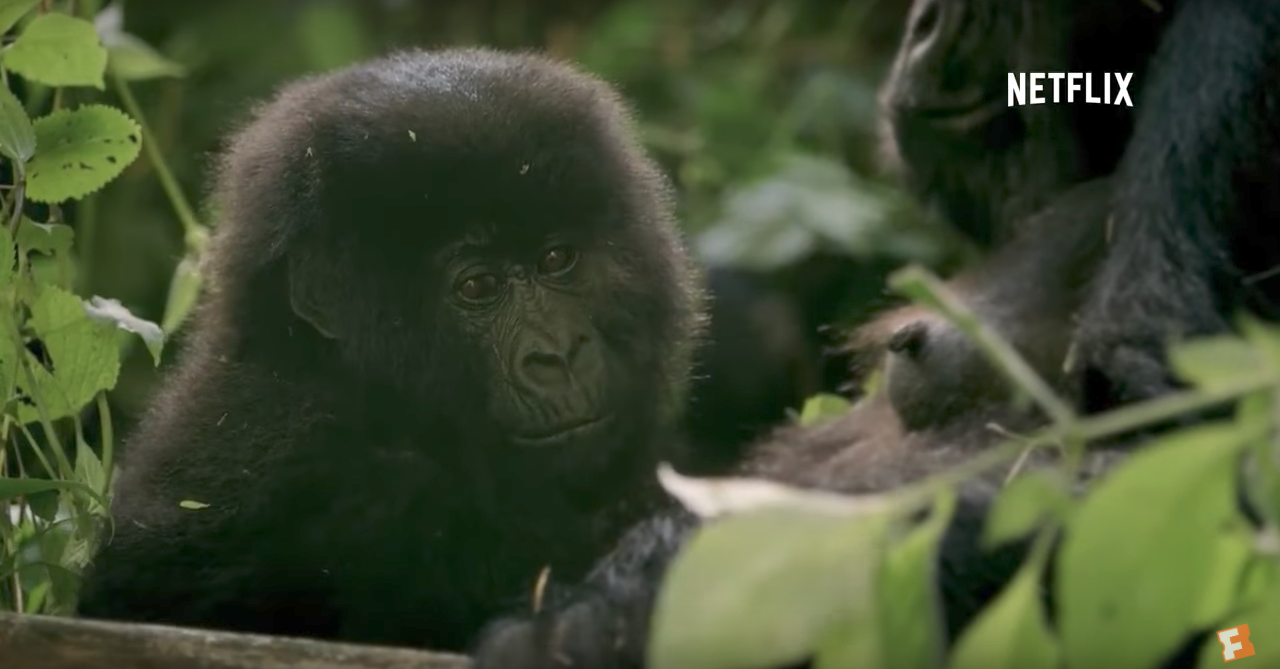 21) Paris Is Burning
With its unforgettable look at Harlem's drag ball community, this famous documentary doesn't just give us a glimpse of a hugely underrepresented aspect of queer, black, and Latino cultures. It also introduces us to notable trans icons like Octavia St. Laurent and prominent drag queens like the legendary Paris DuPree and Pepper LaBeija. And it gave us the story of other trans women like Venus Xtravaganza, who ultimately became victims of a transphobic society that three decades has done little to erase. Released just as the AIDS epidemic was peaking in the gay community, Paris Is Burning examines issues of race, class, homophobia, transphobia, and the devastating effects of AIDS on the community. A seven-year labor of love, the documentary still causes heated controversy today because of white filmmaker Jennie Livingston's approach to telling the stories of a community not her own. But it remains an important and multifaceted early look at queer culture, at a historical moment when far more than Paris was on fire. —Aja Romano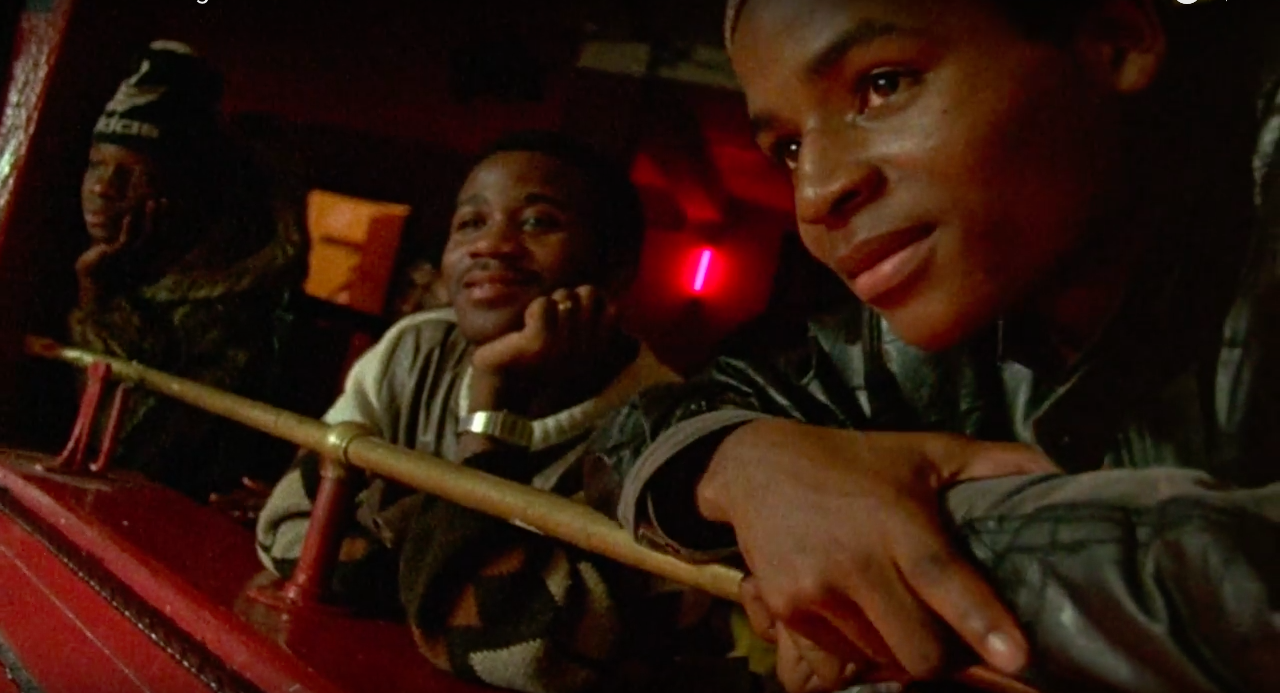 22) Lo and Behold: Reveries of the Connected World
As the Daily Dot's Audra Schroeder writes in her review of the film, "Lo and Behold asks more questions than it answers, but that's always been Herzog's style." However, Schroeder also notes that what makes Lo and Behold an interesting entry in the Herzog catalog is that this time he is asking questions about something which he seems to know nothing about. Typically consumed by man's battle with his environment and the inescapable chaos of the world, Herzog is a naturalist, albeit a pessimistic one, at heart. Here, he brings that same pessimistic fascination to his investigation into the digital realm. As per usual, Herzog does not condemn or approve, so much as marvel at the magnitude of his subject. Perhaps that's what makes Reveries of the Connected World one of the better documentaries about the internet. Herzog takes no stance either way, except perhaps a stance of wonder. —C.O.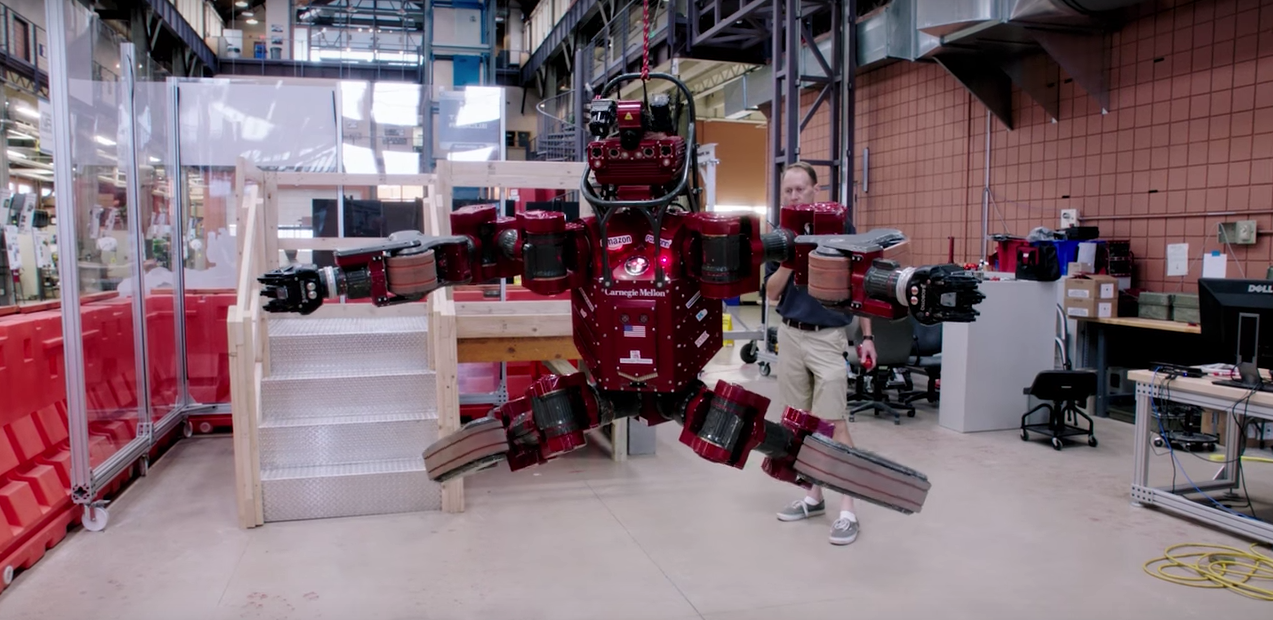 After Maria follows three Puerto Rican women who relocated to New York after Hurricane Maria and tried to put their lives back together. Director Nadia Hallgreen keeps the focus of the documentary on the human side of this tragedy instead of tackling the political aspects of the U.S. government's response and role in the recovery process. She doesn't need to break down the politics because the personal injustices against Glenda, Kenia, and Nilda, are enough to make your blood boil. After Maria is an empathetic reminder that we must not lose track of the people reeling from disaster and caught in bureaucratic purgatory. —E.S.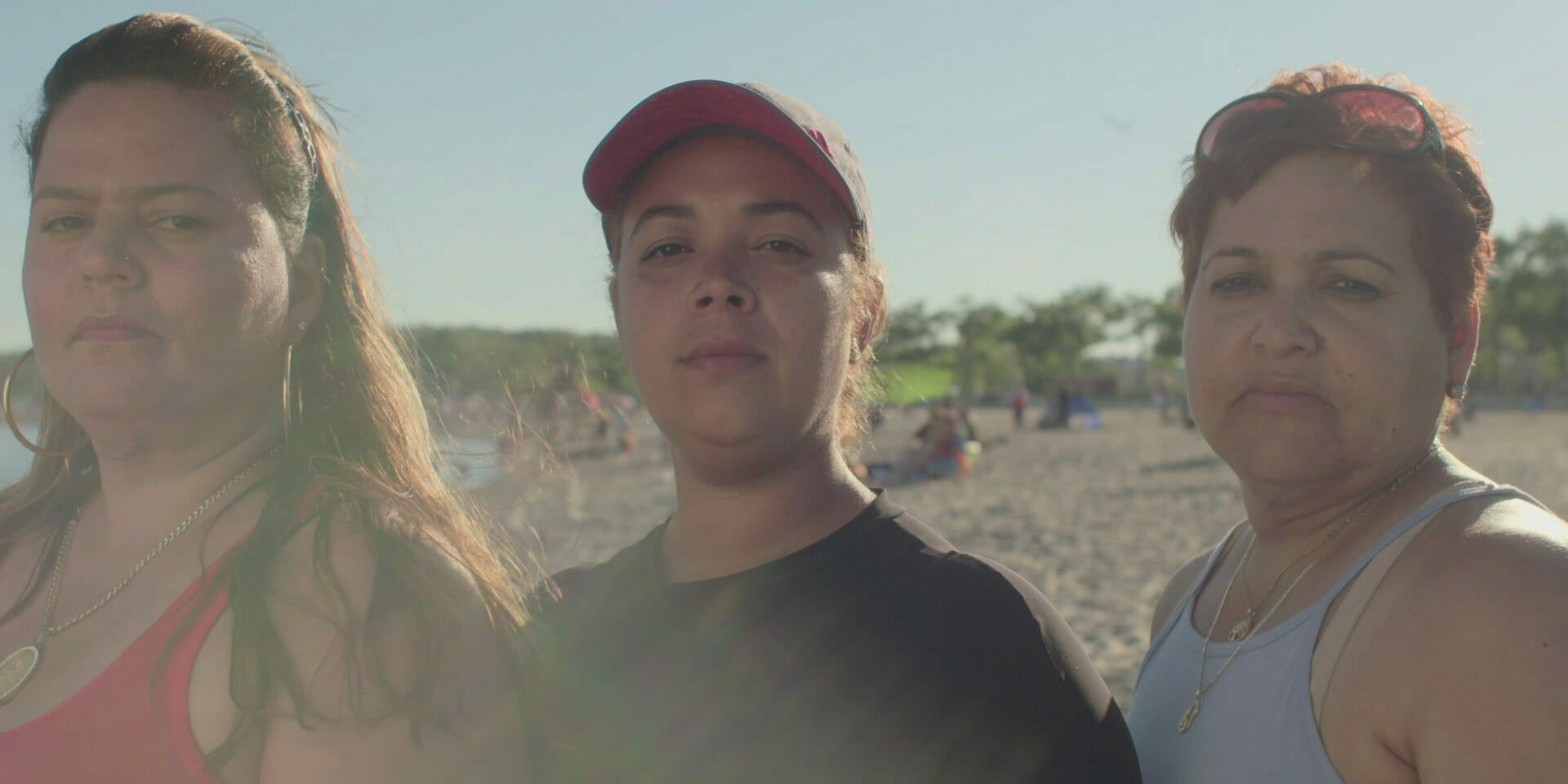 24) I Called Him Morgan
Helen Morgan killed her common-law husband, virtuoso jazz trumpeter Lee Morgan, in cold blood on a February night in 1972. It was a heinous act that took a talented man from the world when he still had a lot left to offer. But while Kasper Collin's I Called Him Morgan gives the proper weight to this tragedy, the documentary is elevated by not demonizing Helen for her actions. In using recordings from an interview she gave before her death, Collin pieces together the life of an extraordinary if troubled woman, even arriving at some understanding of why she did what she did. The film is an elegant, empathetic portrait of two remarkable subjects. —C.O.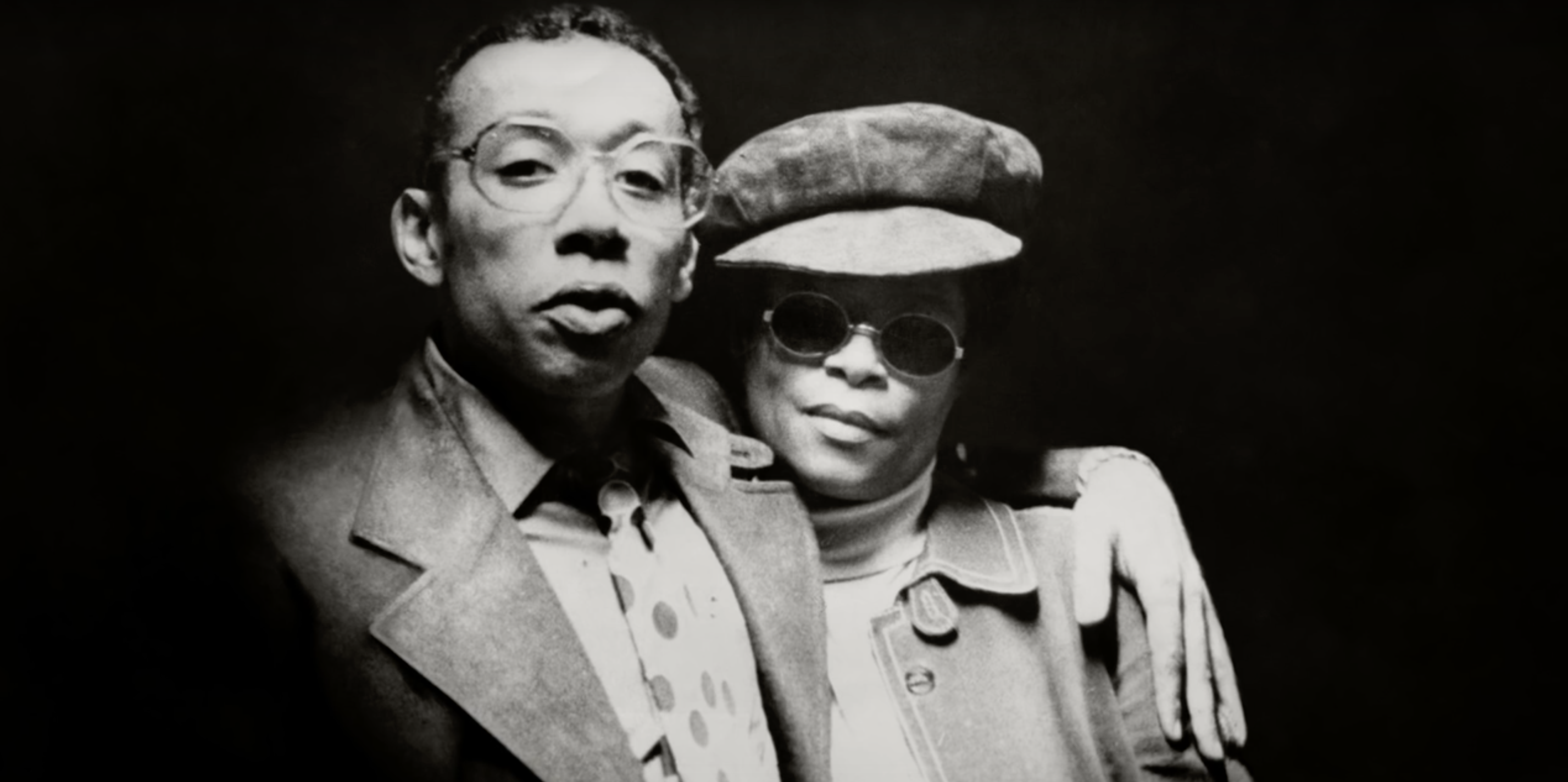 Chasing Coral shines a light on the world's great underwater crisis. Through vivid time-lapse imagery, director Jeff Orlowski exposes the heartbreaking "coral bleaching" phenomenon. "Ninety-three percent of the heat from climate change is trapped in the ocean," Orlowski told the Daily Dot. "Without a massive moonshot-style approach to solving this problem, we're going to see such traumatic changes on this planet that we cannot even comprehend." —Chris Leo Palermino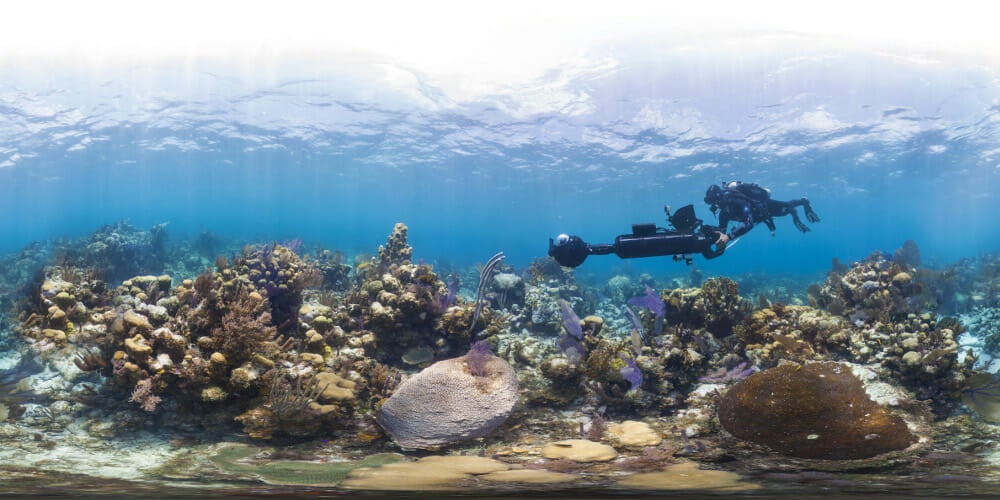 Director Lucy Cohen's heart-wrenching Kingdom of Us is a touching and intimate view into the lives of a grieving wife and her seven children, all attempted to understand why patriarch Paul Shanks killed himself in Warwickshire, England's Crackley Woods. Through old family videos, interviews, recited writings, and even songs, Cohen provides her Netflix documentary with precipitous depths to coping with mental illness and extraordinary loss. She goes inside the photographic negative of the supposedly happy family living out an idyllic countryside life and finds what went wrong. —Kahron Spearman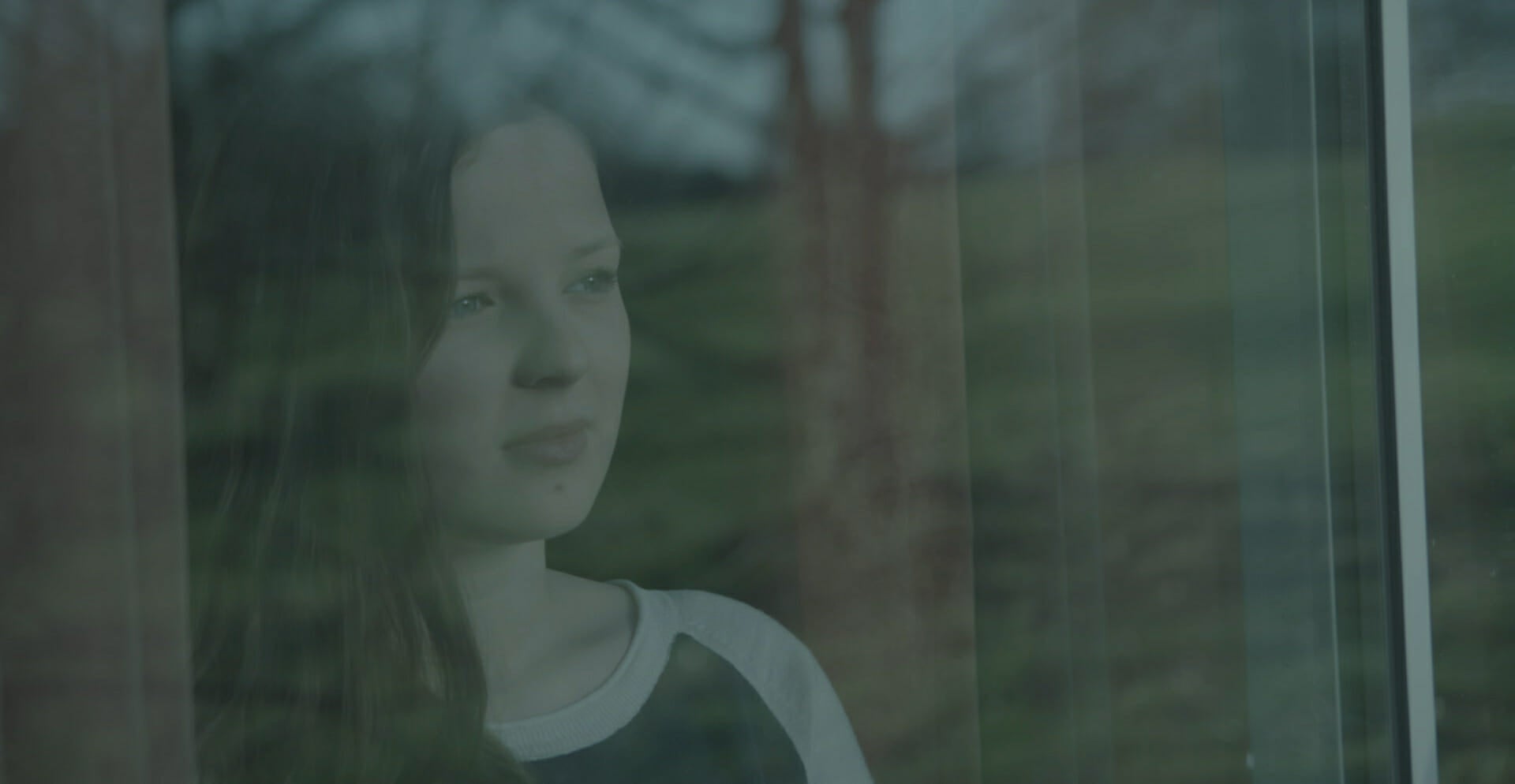 27) Hot Girls Wanted
There's no doubt that the internet has steadily revolutionized access to porn. But it's also made it more feasible to access potential actors and actresses, misleading them into the world of amateur porn with promises of fame and fortune. Hot Girls Wanted undoubtedly gives an intimate view of several 18- to 19-year-old amateur porn "stars," highlighting the dangers of hiring young, inexperienced performers. With former print journalists leading the project, the documentary is approached both informatively and respectfully while simultaneously bringing to light the troubles of the "girl next door" gone "internet sensation." —Dahlia Dandashi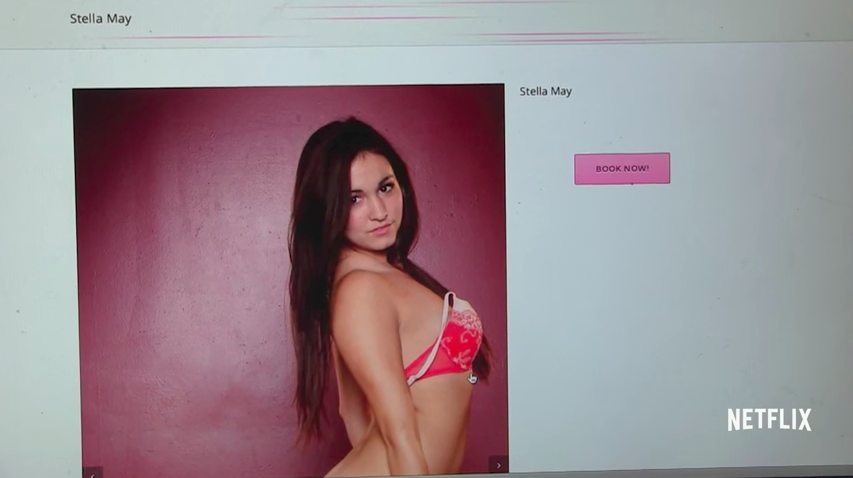 28) What Happened, Miss Simone?
The life and career of Nina Simone, born Eunice Kathleen Waymon, is profiled in this Oscar-nominated documentary from 2015. Director Liz Garbus spans her beginnings in 1930s North Carolina to her rise as the "High Priestess of Soul" in expert detail. Using archived footage and family photos, the film recounts everything from Simone's iconic music, to her role as civil rights activist, to her struggles with mental illness. Whether the film ever fully captures the High Priestess's essence is debatable, but it definitely does a better job than any half-cocked biopic could. —N.W.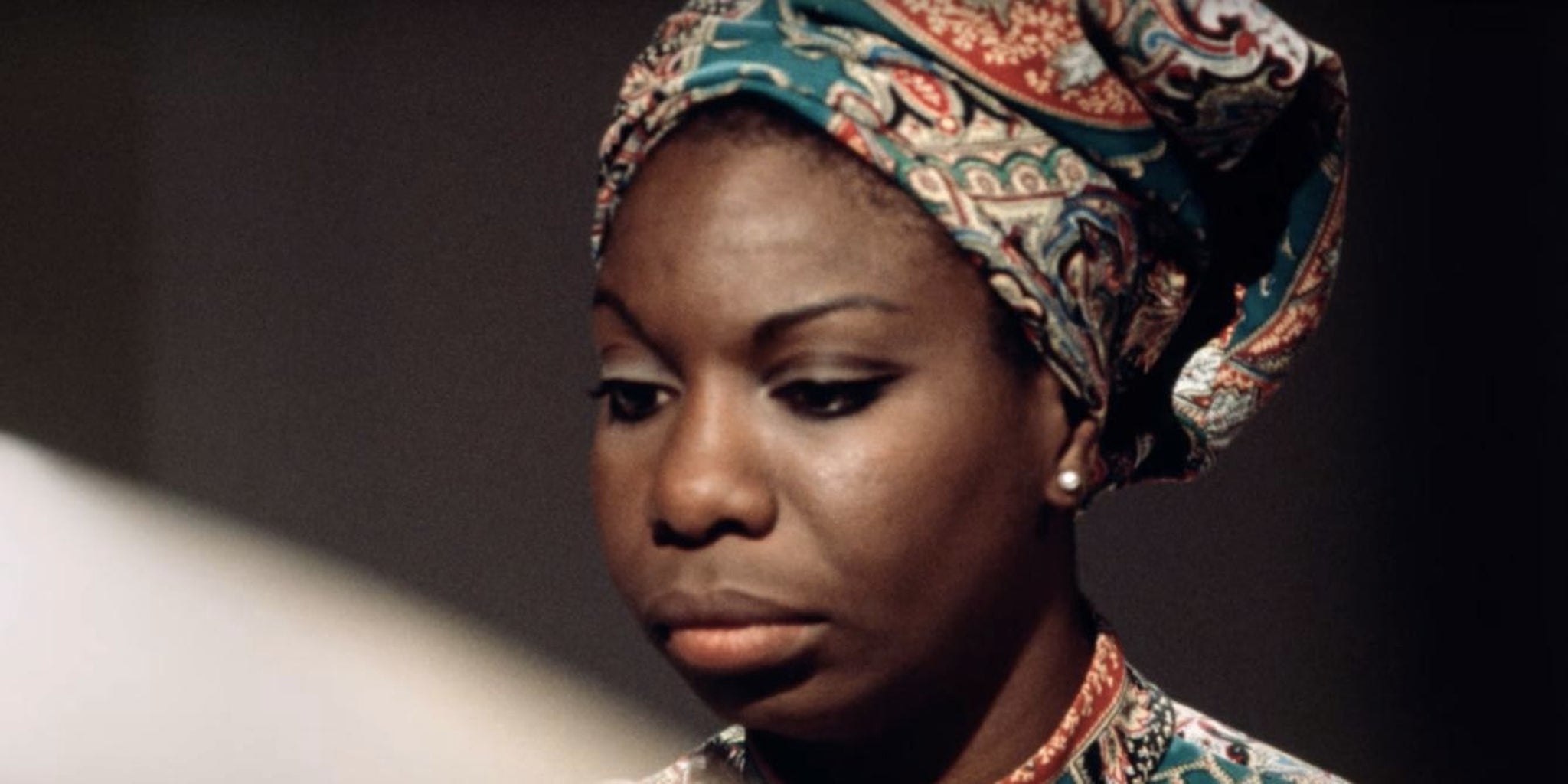 Joan Didion has always been fairly inscrutable. In her writing there is a quiet voyeurism; sunglasses on, straight face. She's a reporter in the truest sense, and when you read her words, you see the picture she's painting, but you also wonder what the artist is thinking. Does Joan Didion: The Center Will Not Hold illuminate her at all? If you're intimate with her work, not so much. If you're a stranger, it's a reasonable introduction. Griffin Dunne—actor, director, and Didion's nephew—directs, and having a family member at the helm certainly offers better access. He goes chronologically, detailing Didion's early formative years in Sacramento and first job at Vogue, and there are voiceovers of Didion reading portions of her work, but the meat here is Dunne's interviews with "aunt Joan." —A.S.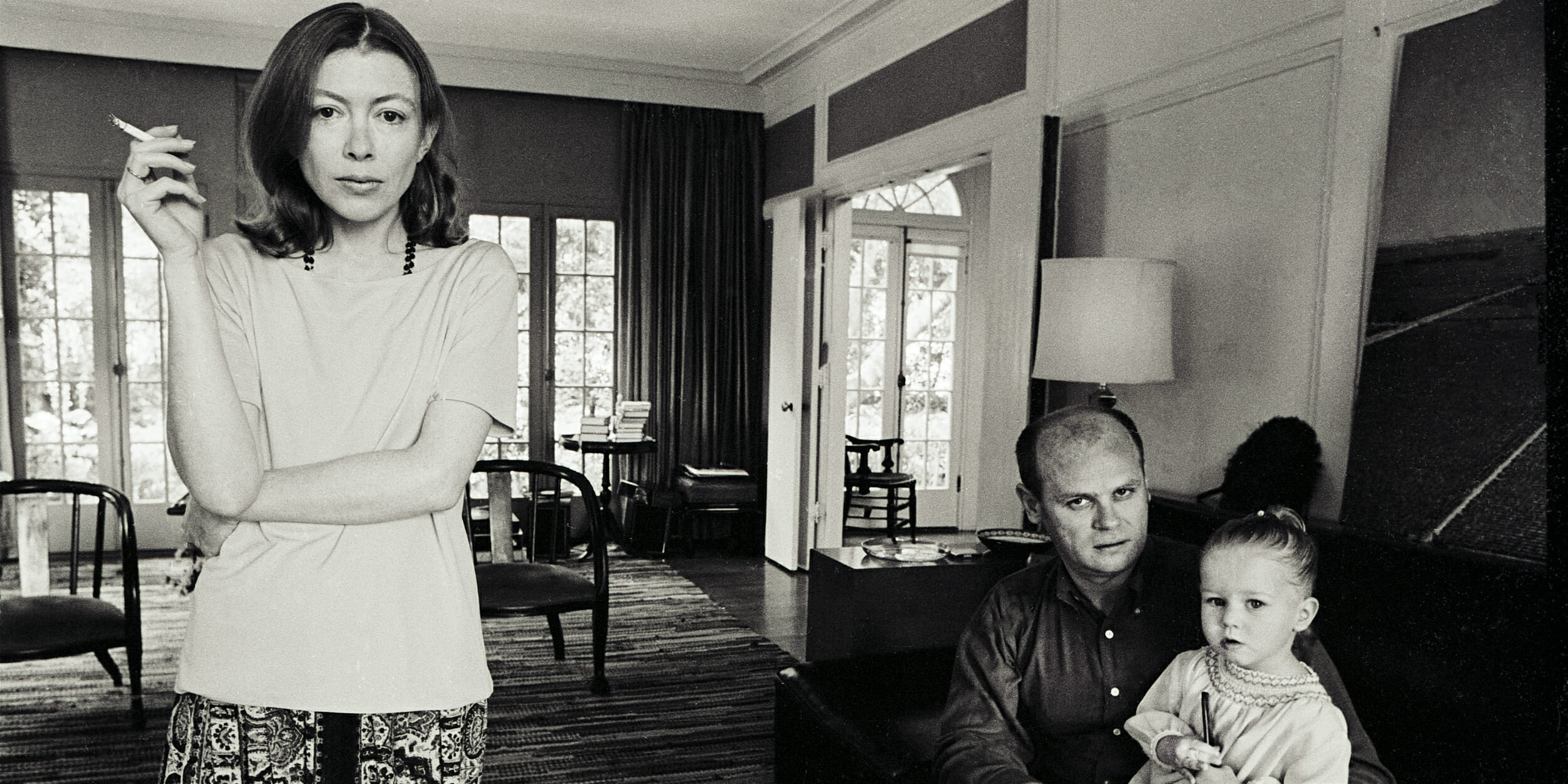 30) ReMastered series (eight feature-length installments)
Netflix took on a hefty challenge with its ReMastered music documentary series: repackage some of the music industry's most sensationalistic stories in a way that adds valuable new context and separates fact from fiction. For the most part, Netflix has succeeded. ReMastered debunks some of music's biggest conspiracy theories while also stripping away the veneer to dive into the personal lives of its featured artists, including Bob Marley, Sam Cooke, Robert Johnson, and more. While a few of the series' lesser installments fail to rise above glorified Wikipedia entries, most of them recontextualize their subjects' lives and careers—and in some cases, restore dignity to their names. —Bryan Rolli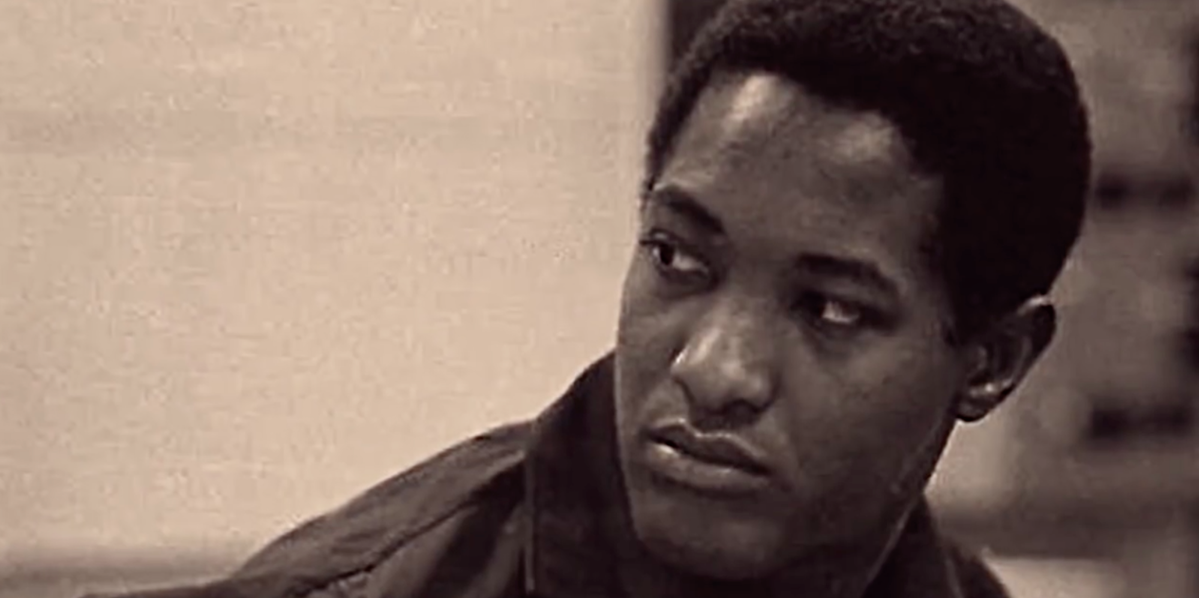 Veterans meets surfers in Netflix's Resurface, a documentary that looks at Operation Surf, which offers surf therapy to wounded veterans as a means of helping the vets deal with their post-service issues. Whether suffering from mental or physical ailments, Op Surf provides an escape from the realities and PTSD, physical, and mental injuries. With a runtime under 30 minutes, Resurface doesn't have time to do into extreme detail, but it does enough to show the value of compassion and the willingness of people to help those who help protect us. —E.S.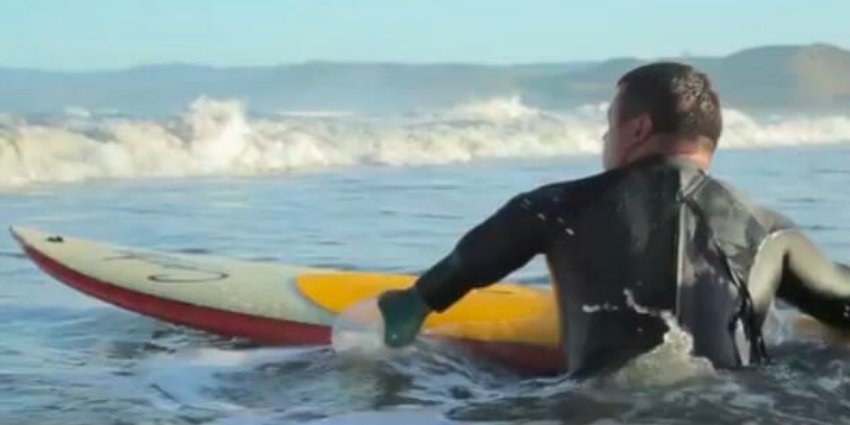 Five Foot Two documents the months leading up to Lady Gaga's record-breaking Super Bowl halftime performance. It does a lot to humanize the pop star, whose meat dress-wearing, hatching-out-of-an-egg-on-the-red-carpet persona admittedly hasn't been the most accessible over the years. In the doc we get to see her in jorts at her grandma's house, dealing with chronic body pain, and checking the aisles of a Walmart for her new CD. In other words, she's ready to be relatable. By the end of the vulnerable, behind-the-music documentary, we're intimately familiar with our lord and pop savior Stefani Germanotta. —C.F.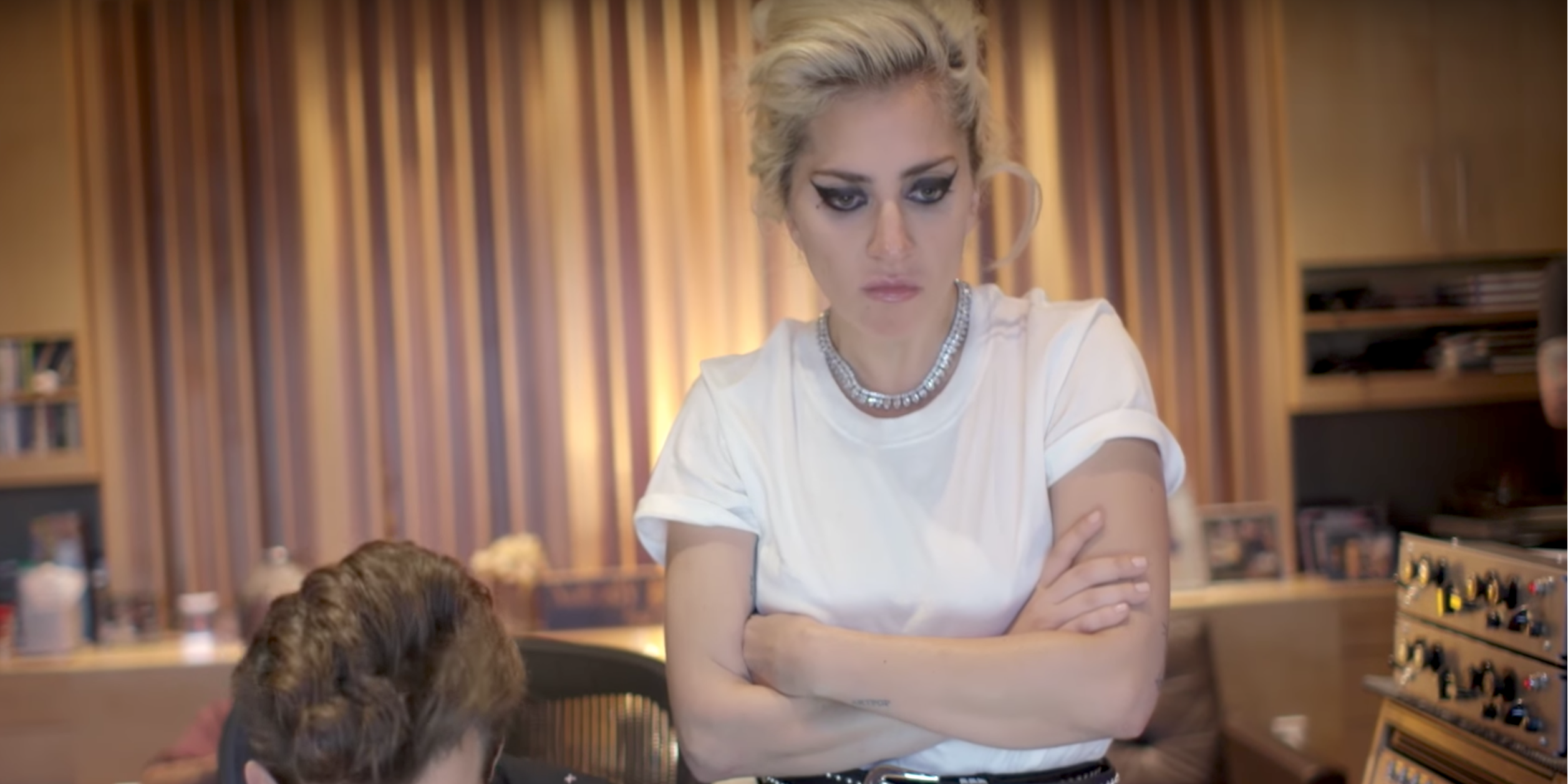 In April 1992, William Ford Jr. was shot and killed during a dispute. An all-white grand jury did not indict the white man who killed William, a black man. Strong Island, directed and produced by William's sister Yance Ford, is a searing look at a family's loss. It's also a way for Yance to reclaim her brother's name and dictate the narrative of his life rather than letting the courts have the final say. Strong Island is an intimate, angry documentary that is also one of 2017's best. —E.S.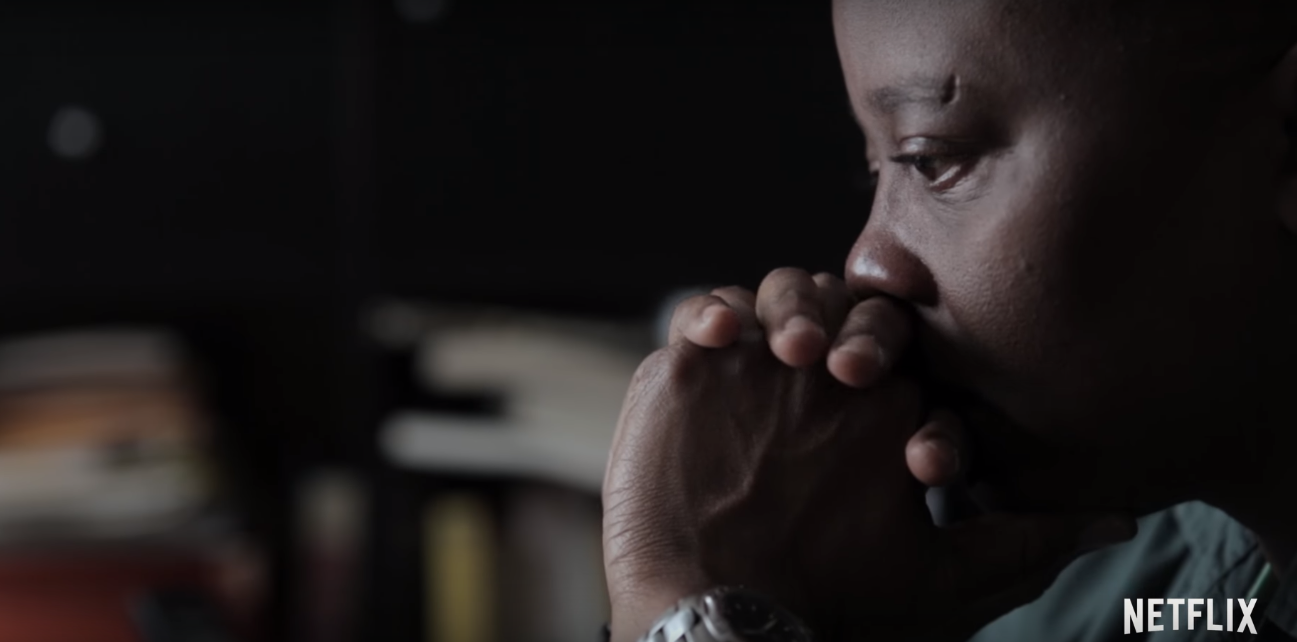 Unrest is a blunt look at the harsh realities faced by those who suffer from Chronic Fatigue Syndrome. Between the lack of public awareness and the medical community's inability to find a cure or treatment, those afflicted with CFS struggle to get out of bed, literally. CFS upends the lives of the people stricken as well as their family's. Unrest seeks to educate and motivate, and by the turning the camera on herself, director Jennifer Brea is successful on both counts. —E.S.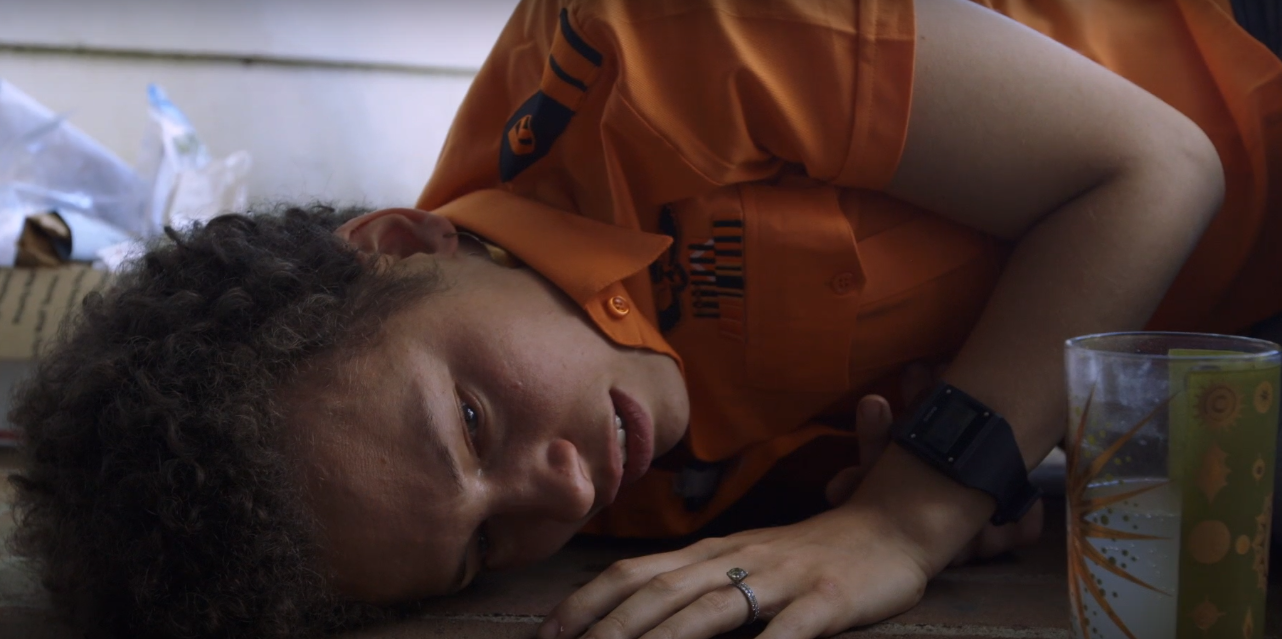 Mercury 13 chronologically documents NASA's dismissive and then-customary treatment of women as it launched Project Mercury, its first human spaceflight program that would see Alan Shepard become the first American in space in 1962. The film draws from endeavors of a surgeon and pioneering NASA advisor, Dr. William Randolph Lovelace, who created a stealth testing program for women at the time of Project Mercury. The women tested higher than the men in specific cases, but still weren't allowed training to receive prerequisite jet certification. Mercury 13 lacks details that would have provided helpful context, but it's still a fascinating document of the frustrating denial of history for talented women in the midst of the Civil Rights struggle. —K.S.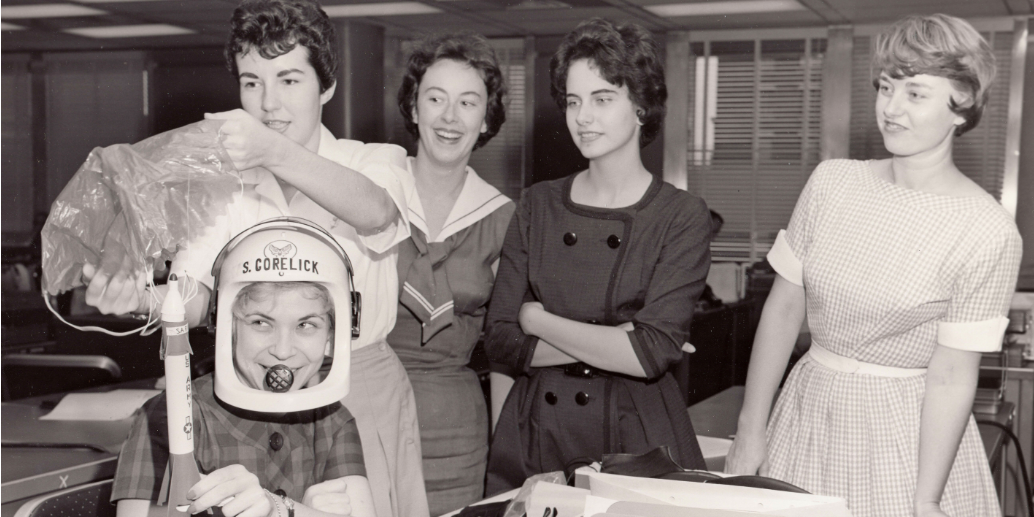 Ram Dass, Going Home is a new documentary short from Netflix that catches up with the iconic spiritual scholar as he enjoys his final years at his home in Maui. Director Derek Peck takes a look at the now-87-year-old thinker as he prepares for what he feels is the next part of his work: dying. The film is much less a biopic than it is a meditation unto itself. It jumps around without any firm linear structure and, like Dass' teachings, seems intentionally abstract. Ultimately, Dass seems eager to communicate that pain unites us all. To him, pain is where people's power and beauty stem from, and the sooner they lean into that, the sooner they'll be able to find peace. —C.F.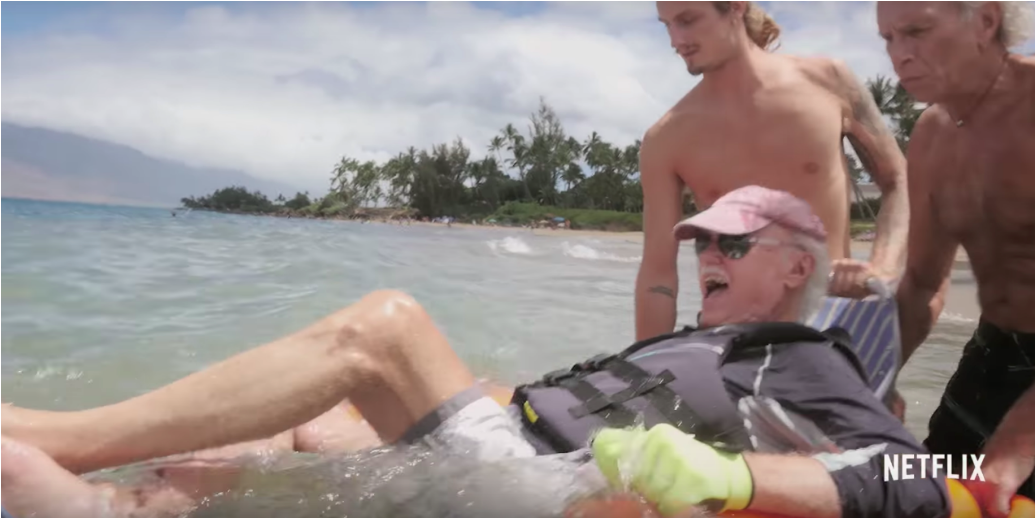 Still not sure what to watch tonight? Here are our guides for the absolute best movies on Netflix, must-see Netflix original series, documentaries, docuseries, and movies.
Need more ideas? Here are our Netflix guides for the best war movies, documentaries, anime, indie flicks, true crime, food shows, rom-coms, LGBT movies, gangster movies, Westerns, film noir, and movies based on true stories streaming right now. There are also sad movies guaranteed to make you cry, weird movies to melt your brain, old movies when you need something classic, and standup specials when you really need to laugh. Or check out Flixable, a search engine for Netflix.
Editor's note: This article is regularly updated for context.