The Daily Dot may receive a payment in connection with purchases of products or services featured in this article. Read our Ethics Policy to learn more.
Disney Plus carries Disney movies and shows ranging from Walt Disney's beginnings to its most recent releases, as well as most Pixar, Star Wars, and Marvel titles. But what is Disney Plus and is it worth it?
From the cost to what's on Disney Plus, here's everything you need to know about the streaming service before signing up.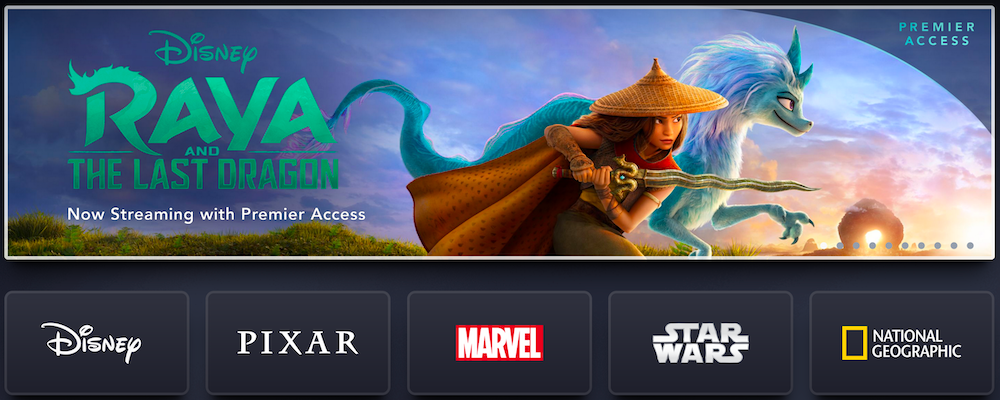 What is Disney Plus?
Disney Plus is a multi-faceted streaming service that collects all of the Disney company's major franchises into one family-friendly service.
Discover the world of Marvel, explore Earth with Nat Geo, journey to a galaxy far far away with Star Wars, and more for one low price.
How much does Disney Plus cost?
Disney Plus on its own costs $7.99 per month, but there are a few options to consider that make it cheaper or a greater value if you're streaming other platforms.
One way to save some cash is to purchase the subscription bundle that allows you to enjoy Disney+, Hulu, and ESPN+ for $13.99 per month. This saves you money by combining the three options into one monthly fee. 
Another money-saving option open to all Disney Plus subscribers is paying a $79.99 annual fee upfront. If you commit to a year of the service right off the bat, it reduces your monthly costs to $6.67 per month before tax.
If you're looking for free Disney Plus, you might be disheartened to know it is one of the only streaming services that no longer offers a free trial. But even the $7.99 per month price point is cheaper than Netflix, Amazon Prime, and HBO Now.
---
How to sign up for Disney Plus
It's a simple three-step process to sign up for Disney Plus.
First, go to the Disney Plus website, enter your email, and agree to the customary legal language.
Then, choose a password.
Finally, select monthly or annual billing put in your payment info, and click the "Agree & Subscribe" button. To borrow from Will Smith's genie in Aladdin, "There is no Step Four! It's that easy."
What's on Disney Plus?
The content you'll find on Disney Plus is broken into five categories, each representing the major properties that make up the service. While it takes some getting used to, it ultimately makes finding the movie or show you want incredibly fast.
Marvel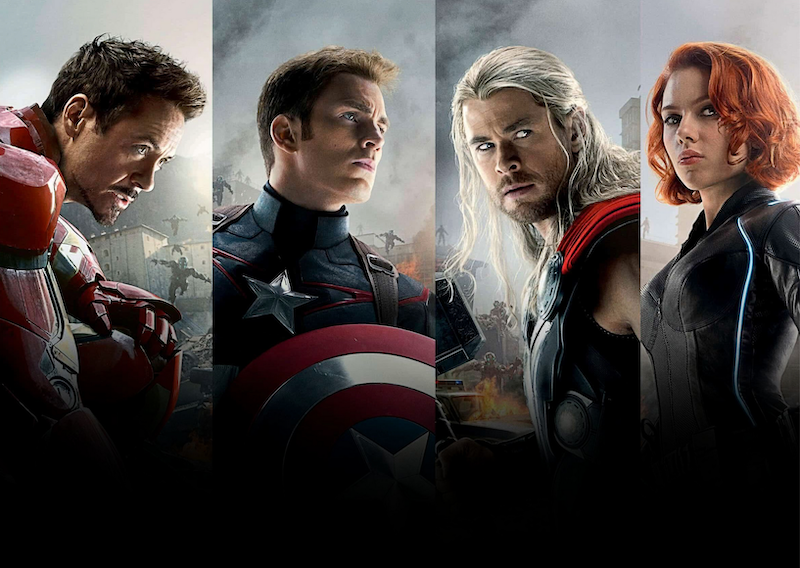 For over a decade the MCU has dominated theaters, bringing explosive comic book action to life for millions. Your favorite heroes now call Disney Plus their home between missions. You'll find the nearly complete library of Marvel Cinematic Universe movies, along with Disney Plus's original MCU shows.
That's over 21 Marvel movies, plus the WandaVision, The Falcon and the Winter Soldier, and Loki series. You'll notice we said nearly. Due to Sony's deal with Disney to use Spider-Man, the stand-alone Spider-Man movies are not included at the moment. 
Disney Plus has also started adding Fox's Marvel films to this section. That means you'll find 4K versions of the X-Men and Fantastic Four films as well, cementing the multiverse before Marvel got around to it.
We haven't even mentioned the dozens of animated Marvel series and documentaries available. Disney Plus is great for families. With Marvel, it's heaven for comic book fans too.
Star Wars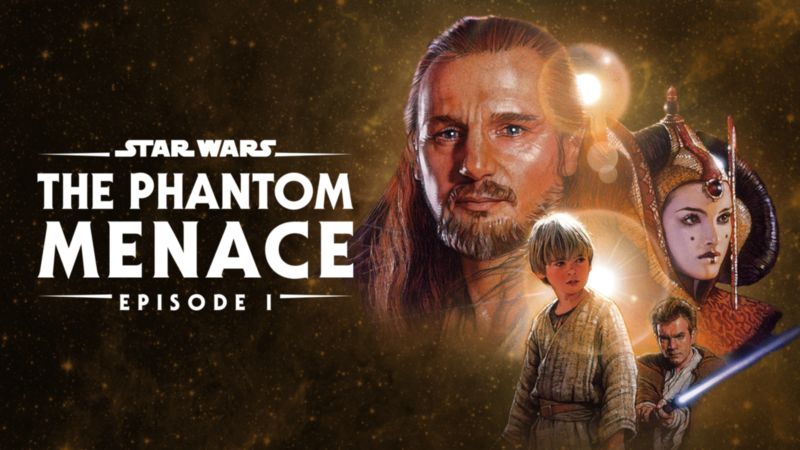 No matter which era of Star Wars you're loyal to, the Star Wars section on Disney Plus will be a force for good in your universe. Fans will find every Star Wars movie ever released. We mean, every Star Wars movie. They even have Ewoks: The Battle of Endor.
Of course, any real Star Wars fan understands that watching three entire trilogies is just stretching the surface. That's why on top of the films the Star Wars section also goes deep with full original series, classic animated shows, and even lost history. 
From The Clone Wars and Droids animated series to its big-budget original smash The Mandalorian Disney Plus delivers. When you're done watching your favorite movie or show, make sure to check out the Extras tab. There you'll discover behind-the-scenes footage and more. 
No other service includes DVD extras with their streams but Disney Plus.
Disney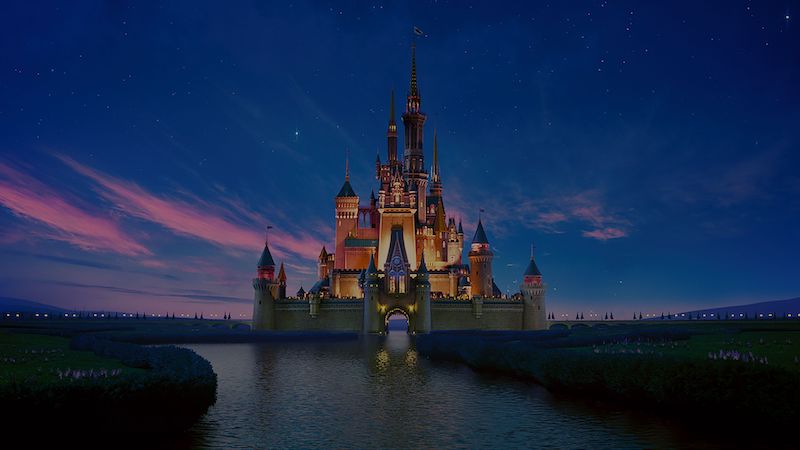 As you might expect Disney Plus contains a ton of Disney content. In fact, it did one of the most wonderful things in Disney history, it killed the Disney Vault. Once upon a time, whole decades passed as families waited for their favorite Disney animated favorites to come to home video. 
Today you can stream almost every original Disney animated movie in HD or 4K. The Lion King, The Little Mermaid, Mulan, Aladdin, Beauty and the Beast; they're all here.
But it doesn't stop at Disney's animated library. You'll discover decades of classic Disney animated shorts, TV shows, TV movies, and Disney Channel Originals.
While the movie section of the site is overwhelmingly family-focused there are a handful of hits aimed at older viewers. Thanks to Disney's ownership of the Fox catalog there are titles like Avatar, Night at the Museum, The Simpsons Movie, and 10 Things I Hate About You to round things out.
Hopefully, they'll add more Fox content in America as they do overseas in the future.  
Pixar
Discovering the magic of Pixar through Disney Plus is a dream. This section collects the complete history of Pixar in one easy-to-search place. Want to check out a specific movie? It will be streaming in 4K. Is there a short you missed once? Stream every short they've ever made, again, in 4K. 
Stream documentaries about the history of Pixar and how its films are made, opening doors to the imaginations of children and adults alike. Whether you're looking for education or just classic entertainment, the Pixar section rules.
National Geographic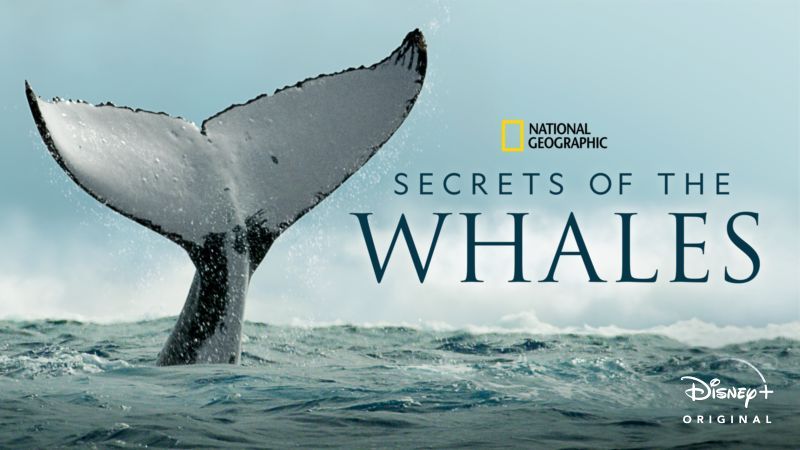 Disney Plus's educational content extends beyond documentaries about its movies. The service also contains hundreds of hours of National Geographic content, from feature-length movies to full TV series.
As cool as 4K looks during cartoons and Marvel movies, it helps bring the wonder of nature to life in Nat Geo's content.
The Simpsons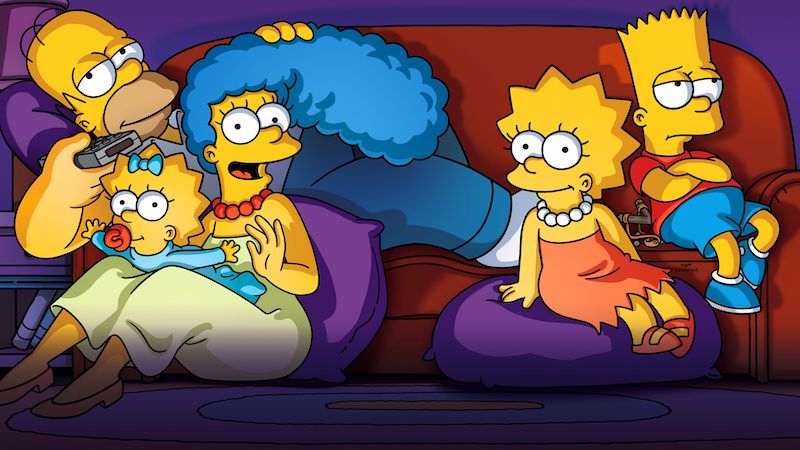 The jewel in the Fox catalog for Disney Plus was the complete Simpsons series, from its first 31 seasons to its major motion picture. Fans can even watch the early seasons in their original 4:3 aspect ratio, ensuring important gags aren't ruined by cropping.
Original Series
In addition to the legacy content—500 movies and 7,500 episodes across all sorts of beloved material from your childhood—Disney+ launched with a suite of original series. Other highlights from the first wave of Disney+ content include:
Disney+ is also developing sequels for nostalgic properties like Hocus Pocus and, yes, more Star Wars spin-offs. For an exhaustive list, here are all of the Disney+ titles streamable right out of the gate.
Premiere Access movies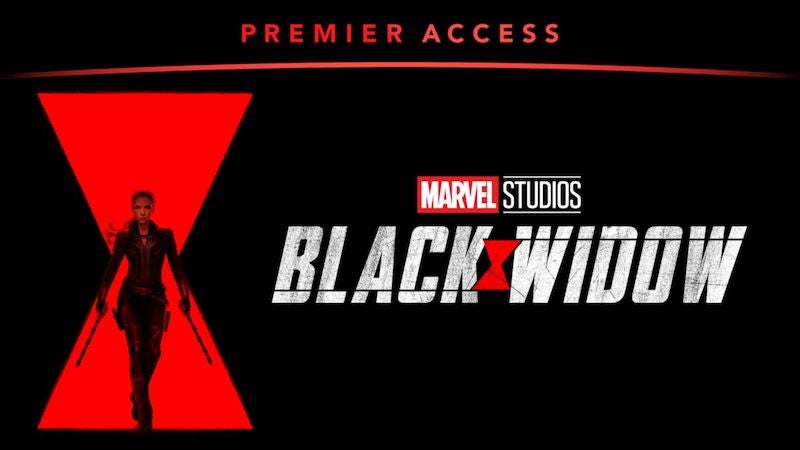 During the 2020 lockdowns, Disney Plus started to experiment with what they call Premiere Access movies. Launching with the release of Mulan, Disney Plus subscribers could pay an extra $29.99 to see a Disney movie that would normally be in theaters at home.
This program is used mostly for event movies, with the films included being added to the service shortly after being in Premiere Access. For example, Raya and the Last Dragon was a Premiere Access title. It was added to the standard streaming library on June 4.
The next major Premiere Access film will be the Marvel MCU title Black Widow, releasing 9 in theaters and online.
What movies can you stream on Disney Plus?
Disney Plus's biggest feature is arguably its massive movie library spanning everything from classic animation to Star Wars and the Marvel Universe.
Once upon a time, Disney classics got locked in the hateful Disney Vault. Now the doors have been busted open, giving fans everything from Aladdin to Frozen and The Apple Dumpling Gang.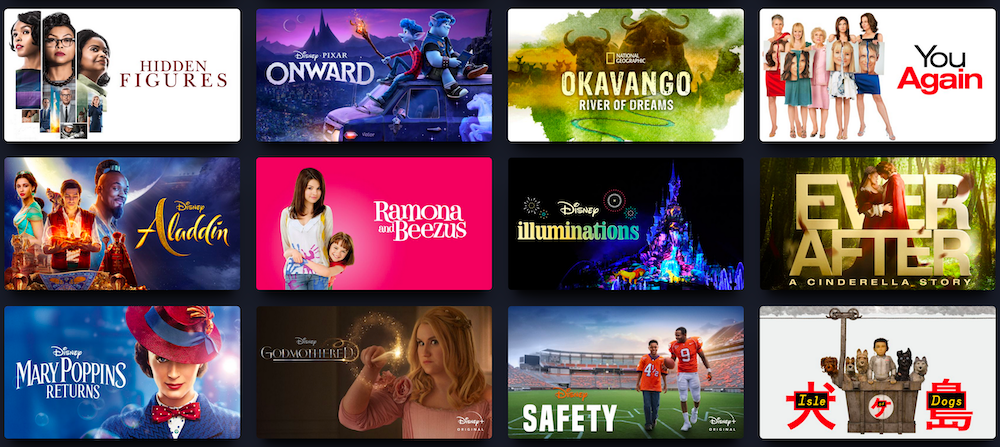 Want to catch up with the Marvel Cinematic Universe or Star Wars? Don't go broke renting 20+ movies, just sign up for Disney Plus and stream them at your leisure. They've even started to add PG-13 titles from the Fox library to the service.
Even better, Disney+ has most of its modern films and beloved classics available to stream in 4K Ultra HD. We've been truly blown away by the video quality on Disney Plus since day one.
What TV shows does Disney Plus offer?
Beyond its original series, Disney Plus offers a staggering amount of legacy TV content. The vast majority of these shows are Disney based or from the Disney channel, but there are exceptions.
You'll find ABC shows like Once Upon a Time, all of the classic Fox Kids Marvel Comics animated series, and educational shows from National Geographic. Disney Plus is also the home of Marvel's ABC TV shows, including Agent Carter and Agents of Shield.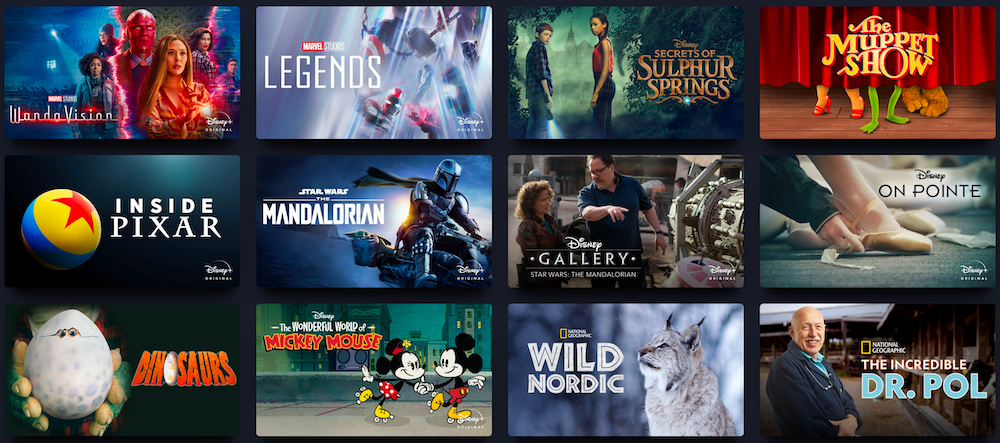 What can't you find
Occasionally you will find Disney titles that aren't streaming on the service. For example, at launch Thor: Ragnarok, Doctor Strange, Coco, Moana, and Beauty and the Beast were on Netflix.
Over time those films made their way back to Disney Plus. But occasionally you'll still notice something you thought was on the service is gone. That's not a problem with Disney Plus, but a problem for existing streaming licensing deals.
You also won't be seeing any R-rated films like Deadpool, on Disney Plus, even when they have the rights. At least, that's how it is in America. In the UK, New Zealand, Canada, and Australia, Disney Plus offers TV-MA and R-rated content in a section called Star.
American audiences will probably sadly never get Star added to Disney Plus because Disney owns Hulu. It simply makes more sense for them to charge us for an extra subscription here. We'll let you know if Star is ever added to Disney Plus in the states.
---
WATCH: 13 Disney+ Hidden Gems You'll Love
---
Supported devices
You can basically take your pick of devices to use Disney+. For starters, you can stream your content at DisneyPlus.com. There is also an app available for Apple and Android. Disney+ is also supported via Amazon Fire TV, Apple TV, Google Chromecast, PlayStation 4, Roku, Samsung devices, and Xbox One. It won't be hard to access the content once you've subscribed.
---
Disney Plus DVR and multiple screens
While Disney+ doesn't have a live service to DVR shows off of it does let you download movies and shows on your account-approved devices. Disney Plus subscribers can download content on up to 10 devices. That's a staggering number designed to keep traveling families happy.
It's also generous with its screen sharing. You can watch from up to four different devices at once, and on up to ten different devices total per account.
---
Disney+ vs. The Competition
Disney+ vs. Netflix
A lot of this boils down to who your audience is. Netflix is much bigger than Disney Plus, as it's not just focused on what Disney owns, but the price point's also heftier, with Netflix's base package starting at $8.99 and ballooning up to $17.99 a month.
While Netflix has a much bigger library of movies and shows overall, Disney+ has so many great choices for children—arguably, better overall than Netflix's choices—that you'll find it essential if you're a parent.
Of course, different ages will gravitate toward different fiefdoms within the Kingdom of Disney, especially when they're old enough to get into what Pixar's offering.
Disney+ vs. Hulu
As you can bundle Disney+ and Hulu, it's probably best to consider the services complementary rather than competition. If you are considering one vs. the other, it's a similar query to what you face with Netflix.
Hulu does have kid-friendly content on its platform and labels it as such, but if you're a parent and you want to satisfy everyone in the family, it's best to bundle.
Disney+ vs. Amazon Prime
Amazon Prime Video will bring access to a number of different streaming video-on-demand options. One of those is Noggin, a fantastic kids' channel that is home to such favorites as Peppa Pig, Dora the Explorer, Blue's Clues, and Bubble Guppies.
If you're wanting to entertain and educate younger children, it's nice to have Amazon Prime Video just for Noggin alone. If you're already getting Amazon Prime to get a shopping-from-home edge, the video access is a nice throw-in.
---
Disney Plus: Is it worth it?
If you're a parent or a Star Wars fan or a Marvel fan, it's just under seven dollars a month to access Disney+ content on a reliable, accessible platform. Going through the catalog shows that while it's not as massive as a Netflix or a Hulu, it's still got hours upon hours of content that will satisfy kids or satiate whole families.
It's best to bundle it with Hulu with ESPN+, though it's worth noting that the $13.99 bundle price is for Hulu with limited ads, and a full ads-free experience brings you up into the $19.99 range.
Still, it's an almost unstoppable block of generation-spanning movie and TV content at that point, with sports thrown in for next to nothing.
---
---
Daily Dot Disney Plus Guides
---
Disney Plus Genre Guides
---
---
The Daily Dot may receive a payment in connection with purchases of products or services featured in this article. Read our Ethics Policy to learn more.