These days, everyone is starting their own online streaming service. DC Entertainment joined the fray in 2018 with DC Universe, an on-demand subscription site for a variety of DC-related media. Here's you need to know about DC Universe, including what's available to read and stream, and reviews of DC Universe original shows.
What is DC Universe?
DC Universe is DC's long-awaited version of Marvel Unlimited, Marvel's subscription library of digital comics. The platform includes comics, vintage movies and animation, and new original TV shows. For a lot of fans, the comics may be the most exciting element here. People have been clamoring for a DC version of Marvel Unlimited, and DC Universe offers a curated library of comics "from Action Comics #1 to Rebirth." This includes a comics reader that works on big-screen TVs—a definite upgrade from Marvel's rather clunky Unlimited website.
Along with digital content, DC Universe will also hosts a fan forum and an interactive encyclopedia, and sell exclusive merchandise. It works on desktops, iOS and Android devices, Apple TV, Amazon Fire TV, Android TV, and Google Chromecast. However, it's only available in the U.S.
DC Universe cost
An annual DC Universe subscription costs $74.99, or you can subscribe for a monthly fee of $7.99.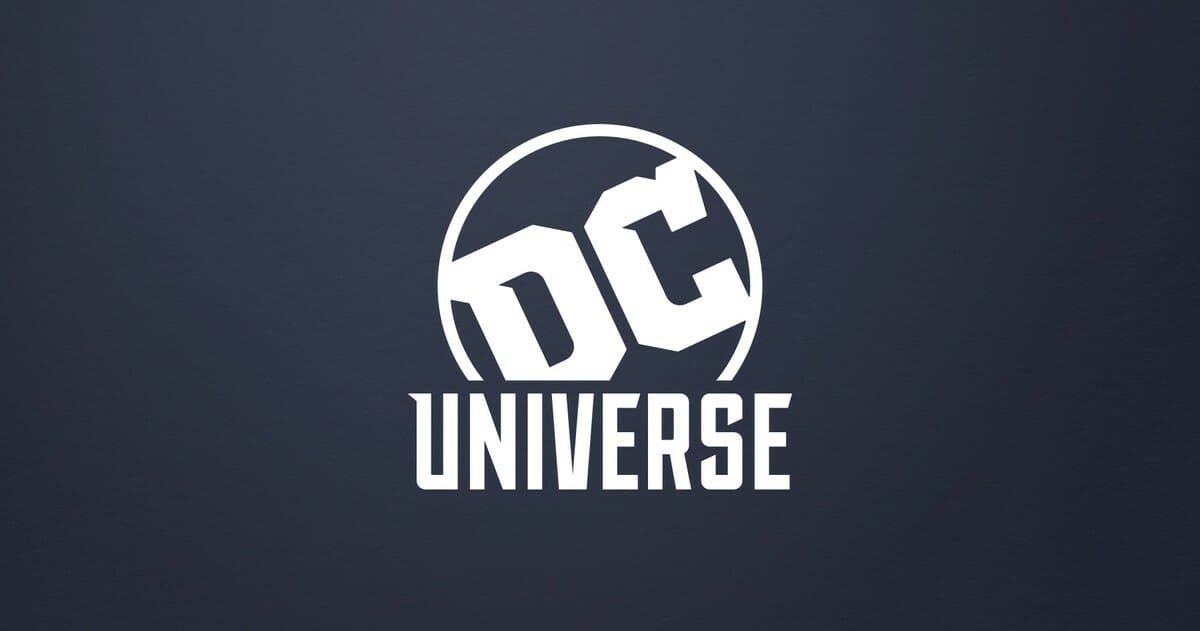 What to watch on DC Universe
DC has announced several new shows, both live-action and animated. They're separate from existing TV properties like Gotham and Supergirl, but they're being developed by many of the same people.
The first two releases were the animated series Young Justice: Outsiders and a live-action Teen Titans show called Titans. They began fall 2018, followed by live-action adaptations of Doom Patrol (February 2019) and the upcoming Swamp Thing and animated Harley Quinn series aimed at adults. They're also developing a Superman prequel called Metropolis, focusing on Lex Luthor and Lois Lane.
At San Diego Comic Con 2018, DC's Geoff Johns announced he's creating a Stargirl TV series for the streaming service. She's a young superhero with enhanced strength and energy manipulation abilities, and the show will skew toward a younger audience in a similar vein to Supergirl. Johns co-created the character in 1999, inspired by his sister who died a few years earlier, so this is a very personal project for him. Teen TV star Brec Bassinger (Bella and the Bulldogs) will play the lead.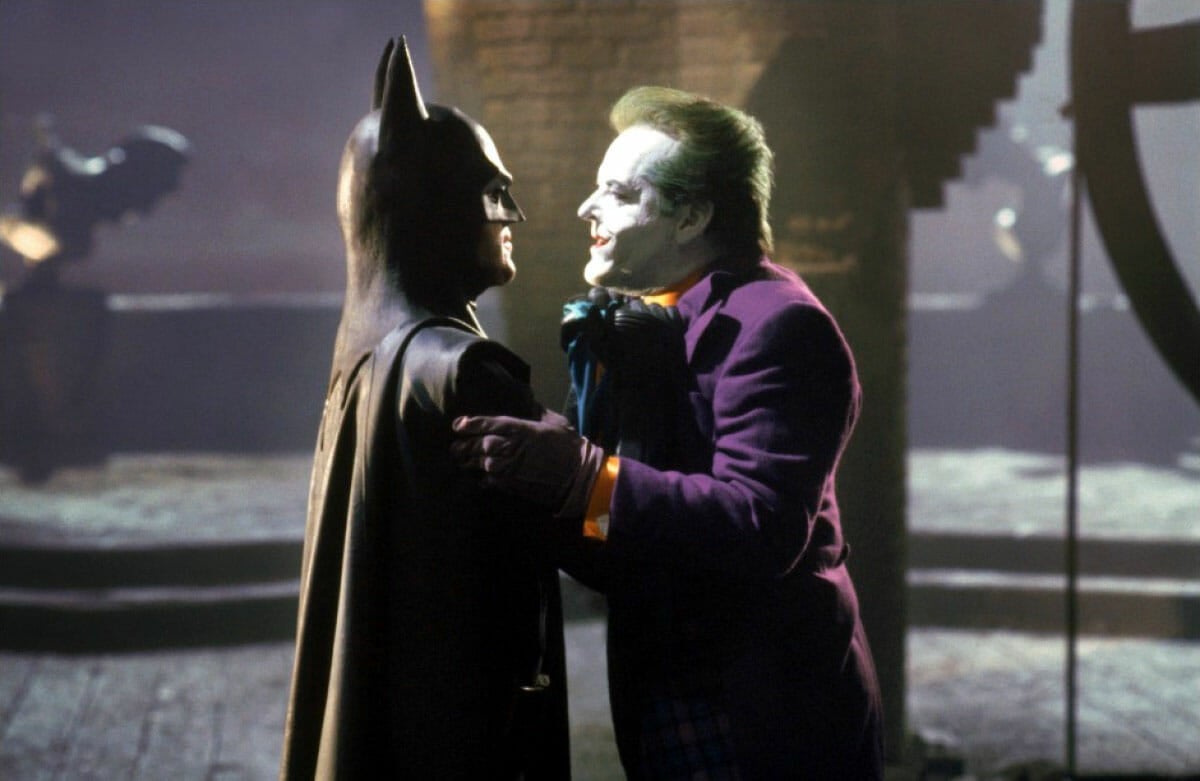 In addition to all the live-action dramas and animated shows, DC Universe has its own talk show. DC Daily focuses on news about DC Comics and their various spinoffs, similar to discussion shows like The Talking Dead, and Lucasfilm's in-house YouTube channels for the Star Wars franchise. The DC Daily hosts include actor John Barrowman, comedian Samm Levine, and actress Harley Quinn Smith. Actress and presenter Tiffany Smith is the main news anchor.
Along with new original series, the DC Universe site lists "legendary films" like Tim Burton's Batman, and older TV like an HD release of Batman: The Animated Series and the classic Wonder Woman. In March 2019, for example, DC Universe added all three seasons of the 1974 live-action series Shazam!, remastered in HD, in addition to The Batman vs. Dracula and Batman & Mr. Freeze: Sub Zero.
DC Universe original series
1) Titans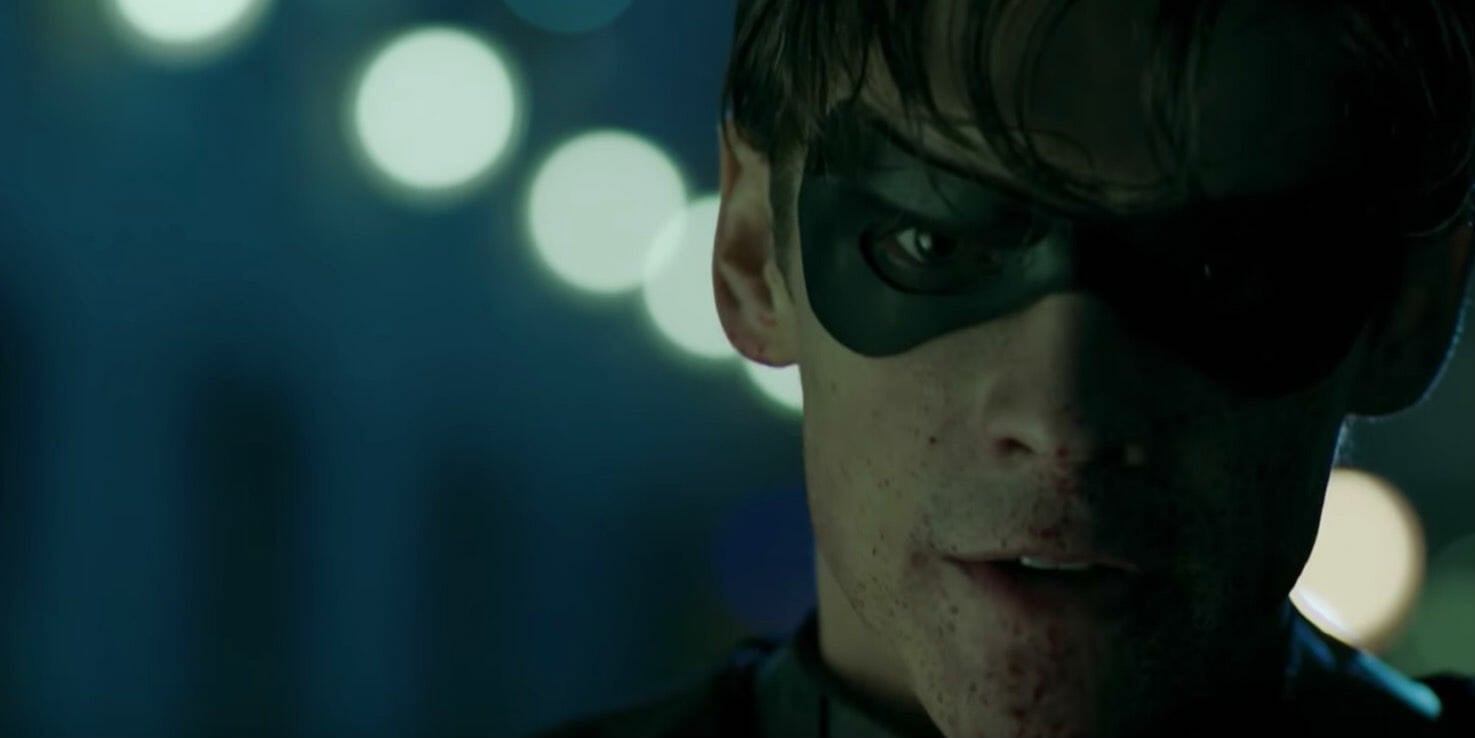 Titans features a young superhero team of Dick Grayson/Robin (Brenton Thwaites), Starfire (Anna Diop), Raven (Teagan Croft) and Beast Boy (Ryan Potter), with a supporting cast including Hawk and Dove. Developed by Akiva Goldsman, Greg Berlanti, and Geoff Johns—all of whom have extensive experience with DC adaptations—it's DC Universe's headline show.
Season 1 received generally positive reviews, characterizing Titans as the quintessential gritty reboot of a previously lighthearted concept. It's already been renewed for season 2, casting Joshua Orpin as Superboy.
2) Doom Patrol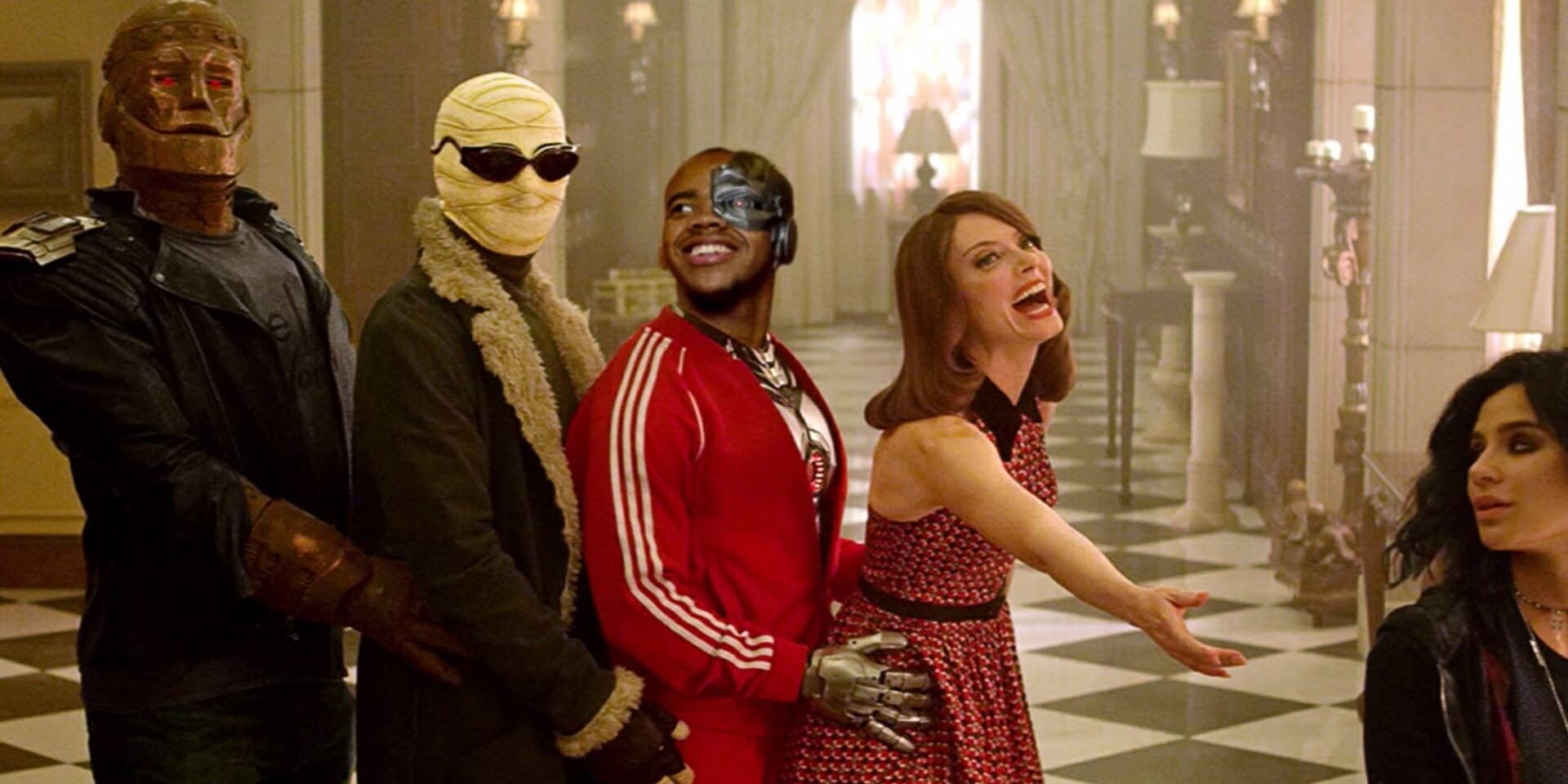 Doom Patrol is a direct spinoff from Titans, with a rather more offbeat tone. While the first episode is a rather generic superhero team origin story (albeit with some pretty weird heroes), episode 2 takes a decidedly unexpected turn, suggesting that this series could be more in line with the surreal elements of the comics.
Brendan Fraser (The Mummy) is the biggest name in the cast, playing the voice of Robotman. Alongside Matt Bomer (the voice of Negative Man), he's one of two actors voicing characters whose bodies are played by lesser-known performers. Robotman looks like a great big robot, while Negative Man covers his face with bandages.
The rest of the Doom Patrol team consists of Elasti-Woman (Two And A Half Men's April Bowlby), Crazy Jane (Orange Is the New Black's Diane Guerrero), and Cyborg (Doctor Who's Joivan Wade). Alan Tudyk plays the villain Mr. Nobody, while Timothy Dalton plays the team's creator Niles Caulder.
3) Young Justice: Outsiders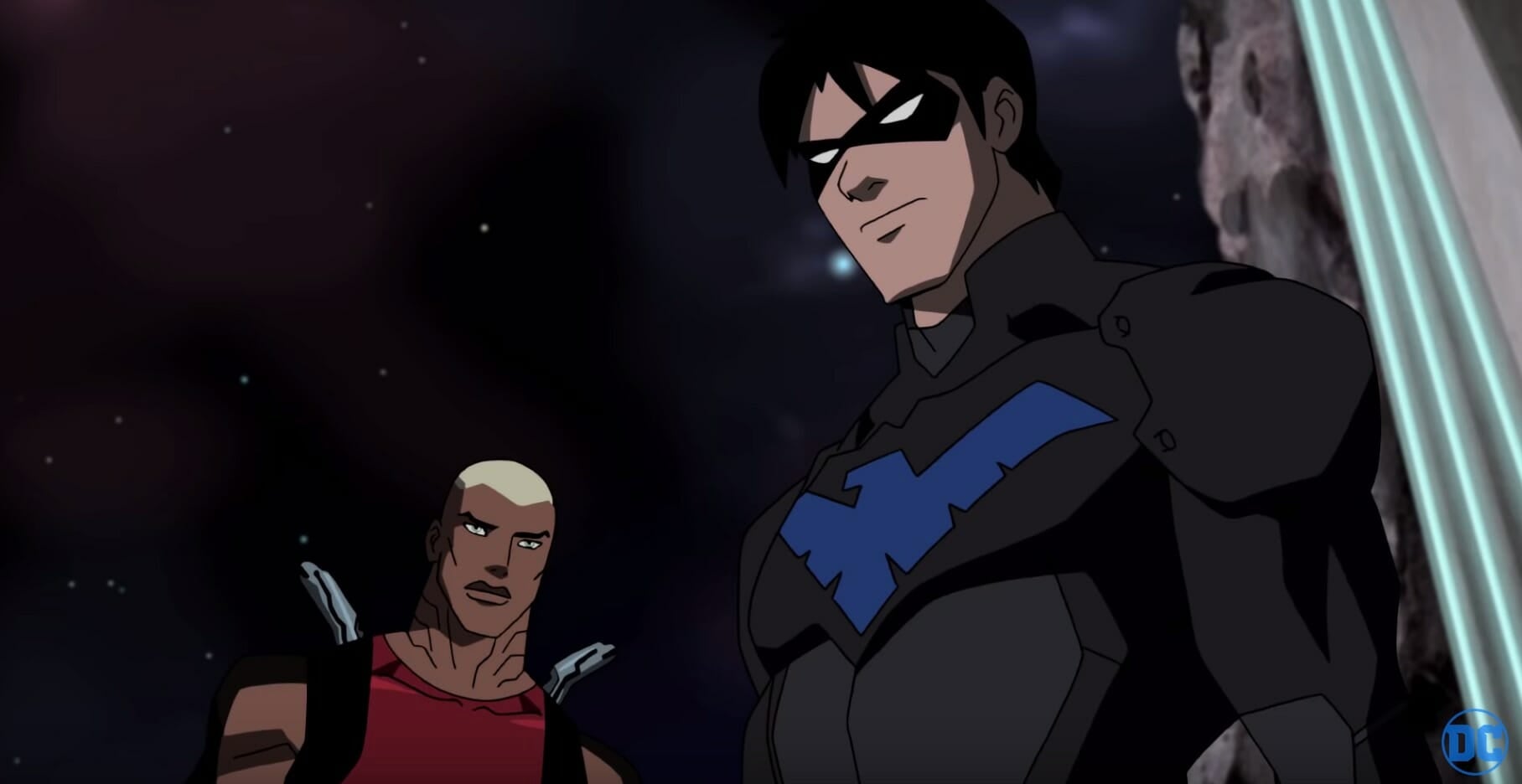 Young Justice: Outsiders is a revival of Cartoon Network's Young Justice, which ran for two seasons in 2010 and 2011. In response to demand from fans, DC revived the show for a third season on DC Universe, combining the original cast with a long-running DC superhero team called the Outsiders. The new season runs 26 episodes long, and it began in fall 2018 alongside Titans.
The first trailer for Young Justice: Outsiders ties up some loose ends from the end of the show's second season and introduces new characters.
4) Swamp Thing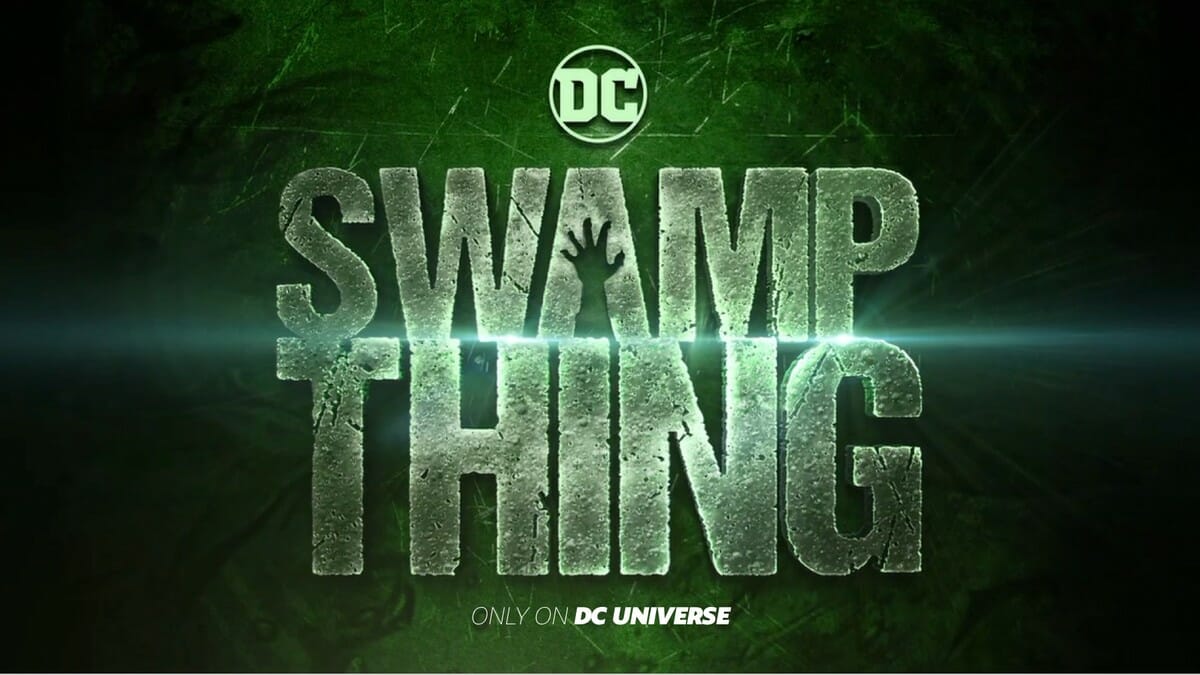 Aquaman director James Wan serves as executive producer for this live-action version on Swamp Thing. Crystal Reed, aka Allison Argent from MTV's Teen Wolf, will star as the lead character Abby Arcane.
Here's the plot summary, via the Hollywood Reporter:
"The drama follows what happens when CDC researcher Abby Arcane returns to her childhood home of Houma, Louisiana, in order to investigate a deadly swamp-borne virus. There, she develops a surprising bond with scientist Alec Holland — only to have him tragically taken from her. But as powerful forces descend on Houma, intent on exploiting the swamp's mysterious properties for their own purposes, Abby will discover that the swamp holds mystical secrets, both horrifying and wondrous — and the potential love of her life may not be gone after all."
5) Harley Quinn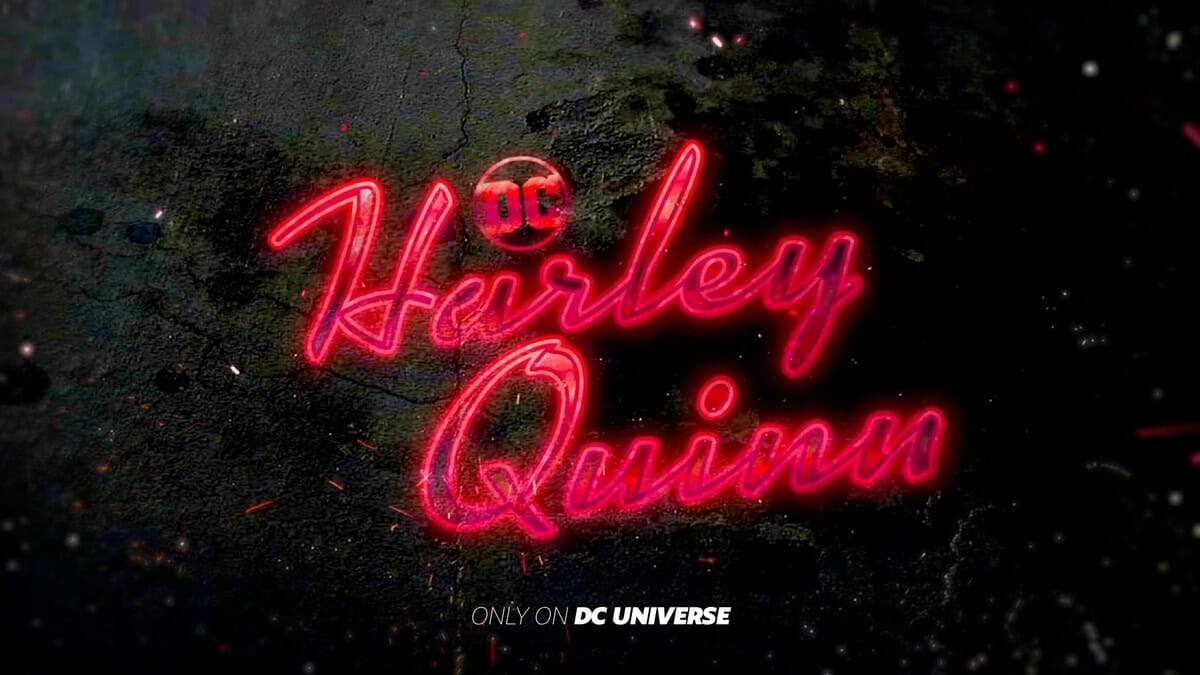 Powerless showrunners Justin Halpern and Patrick Schumacker, and writer Dean Lorey (Arrested Development, Powerless) will be taking point on on the Harley Quinn animated series. According to Deadline, the series will pickup after Harley breaks up with the Joker and follows her as she "attempts to make it on her own as the criminal Queenpin of Gotham City." Even better, it'll feature Poison Ivy and other notable DC characters.
Is DC Universe worth it?
For audiences, this really depends on how much you love DC superheroes, and how much you're willing to pay. There are already a lot of DC shows out there, including the Arrowverse franchise, Krypton, and Black Lightning. DC Universe offers plenty to make it worthwhile, especially as we look forward to adult shows like Harley Quinn.
In the competitive field of superhero TV, DC still doesn't have an equivalent to Marvel's well-received (though ultimately doomed) Netflix franchise, or the experimental X-Men spinoff Legion. Could mature shows like Swamp Thing and Doom Patrol be DC's ticket to critical acclaim? It's a gamble for DC Entertainment and Warner Bros. They're sinking a lot of money into this platform, with no guarantee that fans will pay for it alongside their existing subscriptions for Amazon, Netflix, and Hulu. But with new comics being added every month, there's plenty for subscribers to enjoy.
Editor's note: This article is regularly updated for relevance.