While modern gaming consoles have touted their media center capabilities, none of the major players are great at supporting streaming TV. PlayStation only has two options for live TV, Nintendo doesn't have any, and Microsoft's Xbox One users have just three TV apps to choose from. The good news is that the options available are incredible. Ready to watch live TV on Xbox One? Here's everything you need to know, from prices to features.
What is the Xbox One?
Microsoft's Xbox One is the third generation in computer giants series of gaming consoles. Launched in May of 2013, the Xbox One is nearing the end of its life cycle, but that doesn't mean it isn't an incredibly impressive device. Currently, there are two models of Xbox on the market, the budget Xbox S and the 4K-gaming ready Xbox One X. However, be aware before you buy one that the next generation of Xbox is coming out Christmas 2020. You may want to see whats on the horrizen before buying a new gaming system.
Xbox One S
While the $299.99 Xbox One S is the budget option in the world of Xbox that doesn't mean it isn't a powerful media player. Unlike the PlayStation Slim, the Xbox One S has the ability to stream movies and TV shows in 4K on supported apps. For media fans with large digital collections, or who want to watch 4K movies but don't game, this is an incredible alternative. The baseline model from Microsoft also includes two controllers, so if you have kids they can game together without fighting off-screen.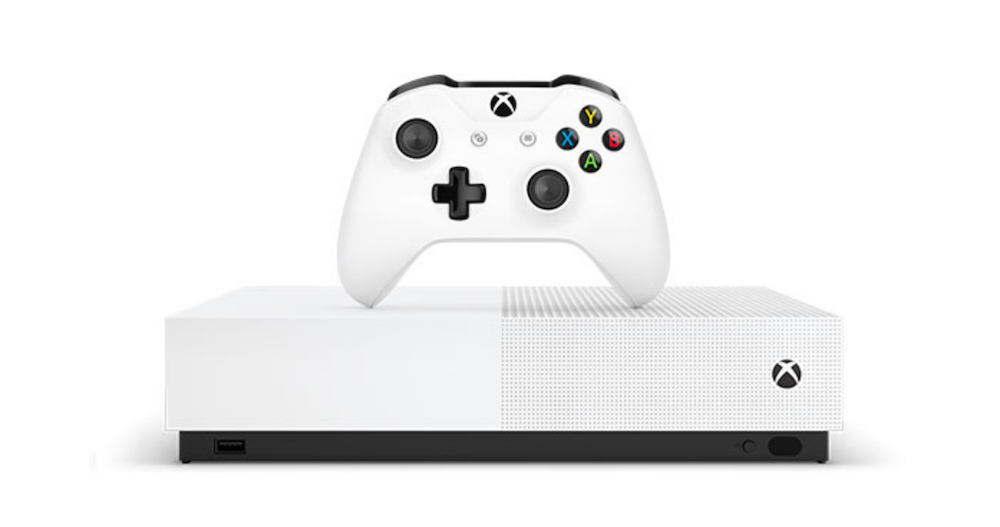 Xbox One X
If you want 4K movies and gaming the Xbox One X is the way to go. This $399.99 beast comes supports 4K Ultra HD gaming, movies, and streaming, features spatial audio support, HDR, and 4K gaming DVR for streamers. It also has the most powerful processor in gaming, delivering crisp picture at even the highest frame rates. When you need absolutely the best picture in modern console gaming, the Xbox One X is the machine to beat.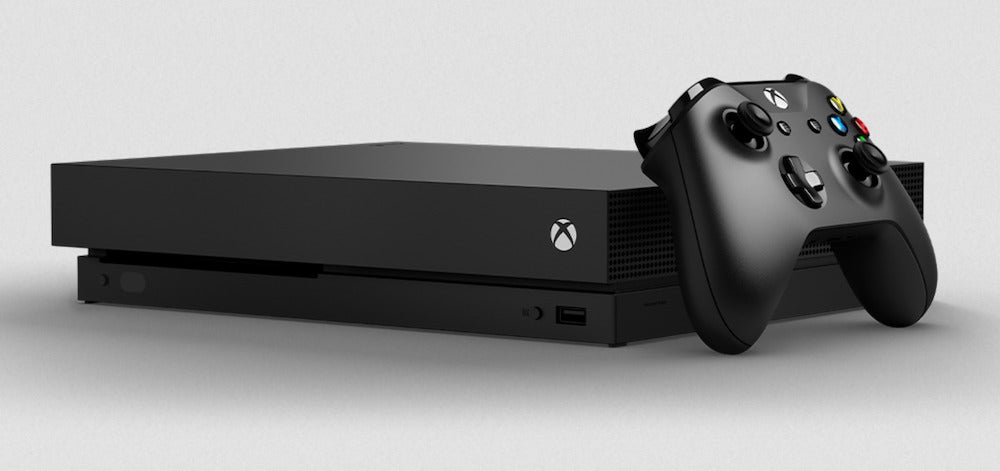 Xbox One TV apps: How to watch live TV for free
Hulu Live TV
Combining the ad-supported Hulu library with live streaming from more 60 of today's best channels, Hulu Live TV is an incredible deal. Its channel package includes favorites like ESPN, MSNBC, Cartoon Network, History Channel, Food Network, Bravo, and more. Subscribers also get access to their favorite local channels.
Each membership includes 50 hours of cloud DVR storage, letting you stream your recordings while you're on the go. That comes in handy for those days you're away from your Xbox. If 50 hours won't cut it, it's possible to upgrade to 200 hours for $9.99 per month. Along with the extra storage space, Enhanced Cloud DVR includes the ability to fast-forward through commercials in your recordings. Stand DVR doesn't include that ability.
If 60-plus channels aren't enough for you, Hulu has add-on channels ready and waiting. Those include a package of Spanish language channels for $5.99 a month to premium movies options like HBO, Showtime, Starz, and Cinemax.
Beyond live TV, Hulu shines when it comes to on-demand content. While every streaming TV service offers some form of on-demand, Hulu comes with an entire streaming service included in your cost, and you'll get awesome Hulu original series like The Handmaid's Tale. Hulu on its own is $5.99 per month, so if you already subscribe, you'll only be adding $40 a month to your bill to bring live TV into the mix.
The only real downside to Hulu Live TV is its interface, which is different from the standard grid-style cable menu you might be used to. If you get stressed out learning new systems, that could be an issue.
---
Sling TV  
Once upon a time, people daydreamed about being able to subscribe to small cable packages with just the channels they watched. Sling TV is the modern-day attempt to bring that idea to life, with the pros and cons you'd expect. Here's how it works: Sling TV offers three packages. Sling Orange offers more than 30 channels, including CNN, Comedy Central, ESPN, History Channel, Food Network, and more. The Sling Blue package comes with nearly 50 channels, including Orange favorites like CNN, Comedy Central, and History Channel, plus Fox Sports. While Blue comes with 15 more channels than Orange, it lacks ESPN. Both Sling Orange and Sling Blue cost $30 per month.
If you want everything, Sling TV offers the Orange +Blue package, which costs $45 per month. As you can see, Sling TV delivers a ton of flexibility, but if you want the most out of the service, getting Orange + Blue makes the most sense.
Users who subscribe to Sling Blue or Sling Orange + Blue get access to local channels, including Fox and NBC. If you want ABC or CBS, you'll need to get a digital HD antenna for your TV.
Sling TV also offers a staggering number of add-on channels, including multiple packages of non-English programming, premium movie channels like Starz and Showtime, and family-specific programming. Most none-movie channel add-ons are just $5 per month; however, having more than one can quickly inflate the price of your bill.
Subscribers get 10 hours of cloud DVR for an extra $5 per month, which includes the ability to fast-forward through ad breaks during most recordings. The only channel that blocks ad-skipping is Fox. Recordings last for as long as you have storage space. Sling TV is also one of the only streaming TV services that keep your DVR recordings stored for 30 days after you unsubscribe in the cloud. For an extra $5 per month, subscribers can get up to 50 hours of DVR.
Sling TV's interface is easy to learn, blending traditional cable grid menus with the set up of modern streaming services. We've also found Sling TV very accessible for newbies.
---
YouTube TV
At first glance, it might seem like YouTube TV is the worst deal for streaming TV on Xbox One, given its $64.99 price tag is one of the most expensive among the services. But in the battle for the best live TV on Xbox One, price isn't the only consideration. YouTube TV might be the most expensive, but it also has the most channels and features of all the Xbox One TV apps. 
Subscribers get 85-plus channels like CNN, Food Network, AMC, Bravo, Cartoon Network, ESPN, Disney, and more. All of your favorites from traditional basic cable packages, including the once missing Comedy Central, MTV, or VH1.
When it comes to giving users special features, YouTube TV comes out on top. Each membership comes with six separate user accounts per household, which are personalized for every member of your family. That includes individual cloud DVRs for each member of your family, saving you from ever having a program recorded over by someone else.
Since YouTube TV is just giving away cloud DVR, you might think each user gets a limited amount of space. You'd be wrong. YouTube TV subscribers get unlimited cloud DVR space, no matter how much each user on your subscription has saved. Recordings last for 28 days.
Should 70-plus channels prove not to be enough, YouTube TV also offers add-on channels, though not as many as other services. Premium movie networks like Showtime and Epix cost $7 and $6 per month, respectively. The incredible horror network Shudder can be added for $5 per month, and the NBA League Pass is also available $40 per month.
YouTube TV's interface is a breeze to pick up, emulating the standard grid menus made famous by cable TV companies. Best of all, navigation options are right at the top of the screen. Figuring out the difference between the Library, Home, and Live menus is intuitive, making YouTube TV easy to pick up users of all skill levels.
---
Streaming Device Guides
The Daily Dot may receive a payment in connection with purchases of products or services featured in this article. Click here to learn more.