How do you remember your high school experience? If you grimace when you think back to your tragic wardrobe choices and unrequited teen love, rest assured you're not alone. Thankfully, you don't have to go back to your adolescence to enjoy teen movies. Whether comedy, drama, or bizarro thriller, the best teen movies find the humor and humanity within our universally awkward adolescent experiences, allowing us to sympathize and root for characters without having to relive their trauma ourselves. So slide into your favorite pair of old overalls, fish your retainer out of the junk drawer, and check out the best teen movies on Netflix.
The best teen movies on Netflix
1) Moonlight
Moonlight isn't just a movie about being a teen. It's so much more. As a child, Chiron finds solace in Juan and Teresa, a couple who take him in when he's bullied and attacked for being gay. Taking care of himself while his mother struggles with addiction, Chiron navigates his identity and sexuality through adolescence, his struggle with vulnerability coming to a head when a classmate's unrelenting harassment pushes him too far. Moonlight is the most teen movie without being a teen movie — about figuring out who you are, how to express yourself, how to push boundaries while feeling constricted by expectations and an unaccepting culture. This film is beautifully shot, has an amazing soundtrack, and features spectacular performances from Mahershala Ali, Janelle Monáe, Naomie Harris, Ashton Sanders, Trevante Rhodes, and so many more. —Samantha Grasso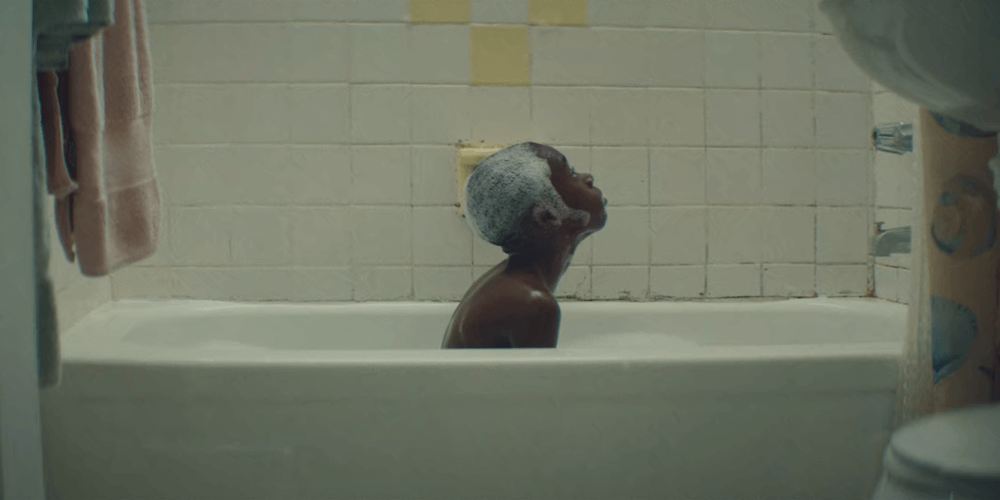 2) A Cinderella Story
Hilary Duff, the "it" girl of the early 2000s, stars in a then-modern spinoff of Disney's animated classic with Chad Michael Murray. The plot follows a high school girl who falls in love with an anonymous person over email and text messages, only to discover they may be one of the most popular guys in her school. You can probably guess how the story unfolds if you're even the slightest fan of Disney movies, but it's one of the best teen movies on Netflix all the same. —Kristen Hubby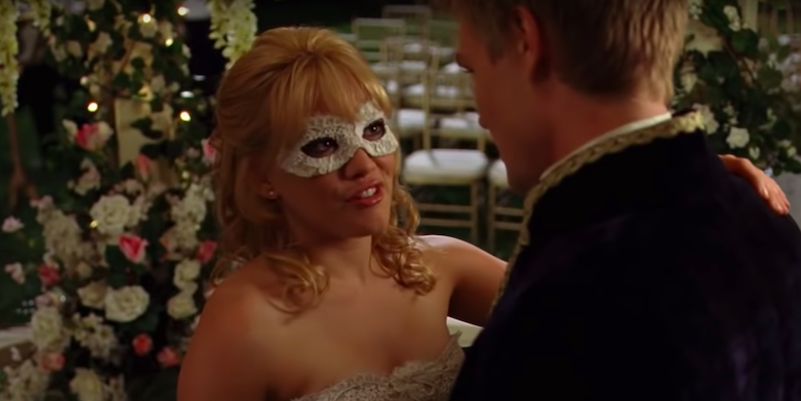 This Netflix rom-com follows the titular Sierra Burgess (Stranger Things' Shannon Purser), a smart and awkward teenage girl who balances confidence and insecurity, often at the same time. Veronica (Kristine Froseth), a cheerleader and one of Sierra's tormentors, gives Sierra's phone number to sensitive jock Jamey (To All the Boys I've Loved Before's Noah Centineo) so she doesn't have to give him her number. By the time she learns who she's supposed to be, Sierra's already fallen for Jamey. She recruits Veronica to help her keep up the façade in exchange for tutoring Veronica so that she can catch the eye of a college boy who rejected her. While Sierra Burgess can't quite shake its slightly creepy premise, it offers a sweet and unlikely friendship between two girls from completely different social circles. —Michelle Jaworski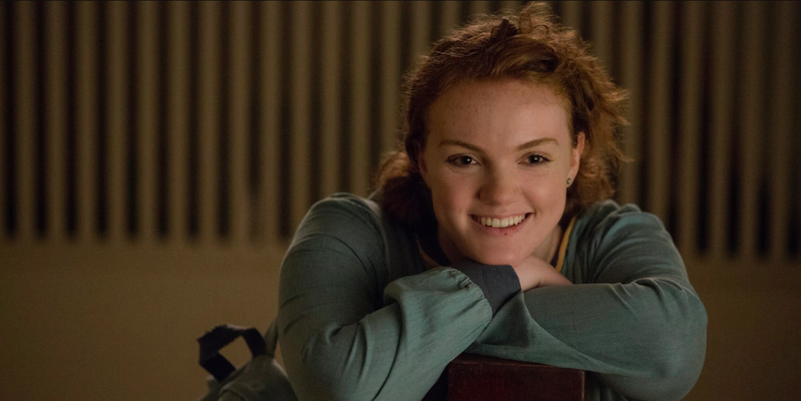 4) To All the Boys I've Loved Before
To All the Boys I've Loved Before tells the story of Lara Jean Covey (Land Condor), a Korean-American high-schooler whose world is turned upside down when the private letters she wrote to her secret crushes end up getting mailed. One of the recipients is Josh (Israel Broussard), her childhood best friend and older sister's ex-boyfriend; another is Peter Kavinsky (Noah Centineo), who is struggling to get over his own breakup from his ex-girlfriend, Gen (Emilija Baranac). Lara Jean and Peter agree to fake a relationship so she can show Josh that she's moved on and he can make Gen jealous. It all works like a charm, until the feelings start to creep in. To All the Boys is one of the smartest and sweetest original teen movies on Netflix, a quietly progressive film that rightfully made the world fall in love with its two leads. —Bryan Rolli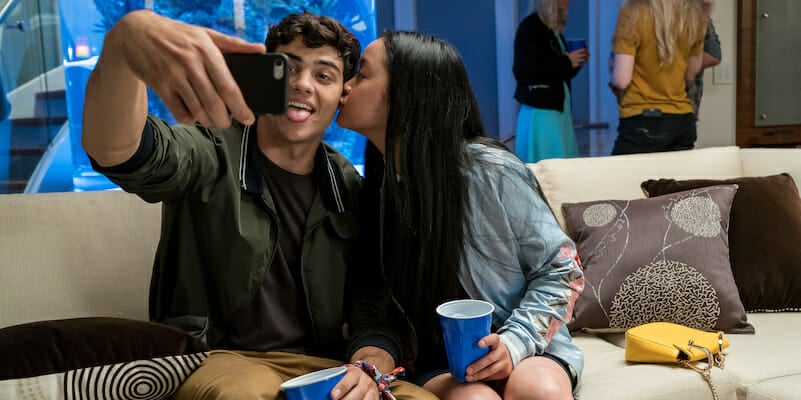 5) Dumplin
The story of Willowdean Dickson, a fat teenager who deals with the stressors of being the daughter of a career pageant queen, serves fat and plus-sized audiences far better than Sierra Burgess ever could. Deciding that if she wants to beat them, then she has to join them, Will, called "Dumplin" by her mother Rosie, enrolls in her town's annual Miss Teen Bluebonnet Pageant. Doubting her self-confidence, resistant to true romance along the way, and lost without her caring Aunt Lucy, Will lets her love of Dolly Parton and new friends from a drag biker bar light her way. —S.G.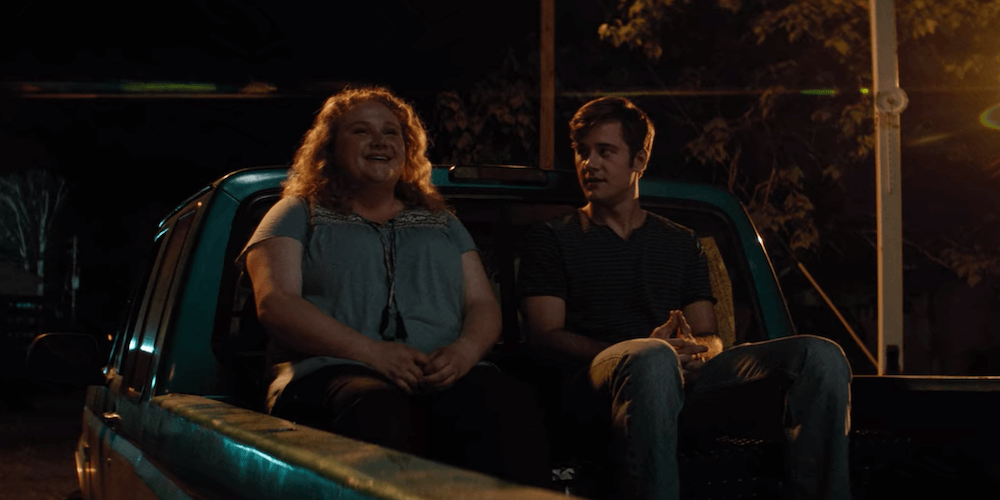 6) Roxanne Roxanne
From the producers of Dope and Fruitvale Nation, Roxanne Roxanne explores the story of rapper Roxanne Shante and her rise in Queens, New York, in the 1980s. At 14 years old, as a member of the Juice Crew, Shante became one of the most popular female MCs at the time with her song "Roxanne's Revenge." In the film, Shante navigates school, family, relationships, and overcomes the people who take advantage of her. Chanté Adams delivers a stunning performance as Shante, and told the Los Angeles Times, "I love her because she understood her job was never to be a superstar, but to open doors for people like Queen Latifah, Salt-N-Pepa and Cardi B … I'm so elated she's getting accolades. Knowing what she went through, she deserves all of it." —S.G.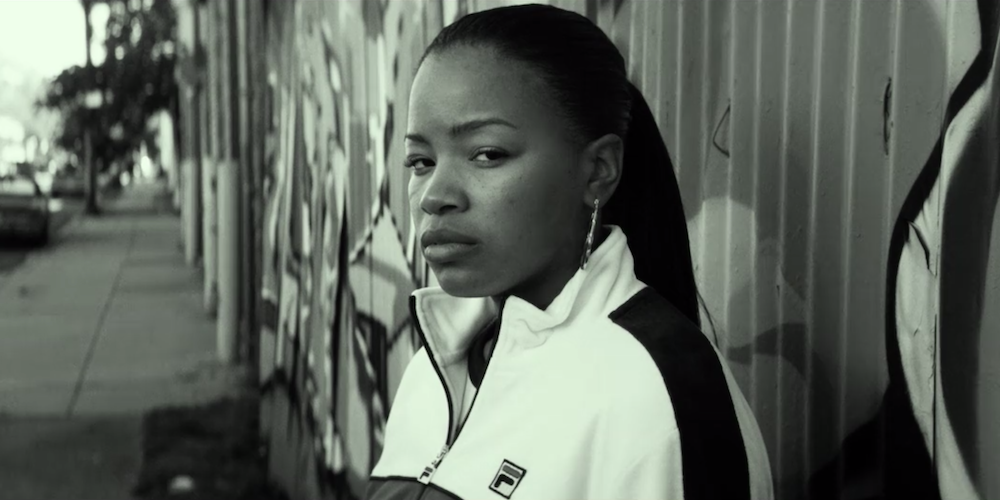 7) Blue Is the Warmest Color
This French film could easily be the most powerful and honest love story of this generation. A French teen (Adèle Exarchopoulos) who's trying to force herself to love men has her life changed when she meets a girl (Léa Seydoux) with blue hair at a lesbian bar. Blue Is the Warmest Color illustrates the trials and tribulations of not only young love, but the exploration and understanding of sexuality. Be advised that this movie is rated R for a reason (it's pretty sexually explicit), but its beauty will stick with you long after watching. —K.H.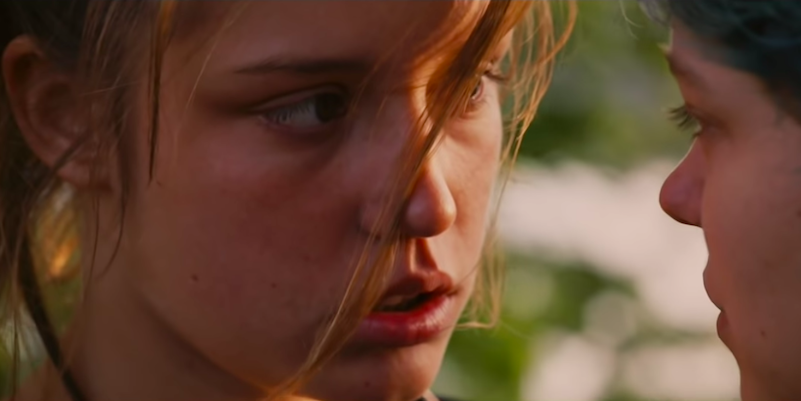 8) Scott Pilgrim vs. the World
Ramona Flowers is the cool new girl in town, and all Scott Pilgrim can think about. So, he dumps his high school girlfriend and starts to court Ramona. Until he realizes that he must defeat her seven evil exes. The star power in this film, based upon the graphic novel series Scott Pilgrim by Bryan Lee O'Malley, is unbelievable — Michael Cera, Mary Elizabeth Winstead, Kieran Culkin, Chris Evans, Anna Kendrick, Brie Larson, Aubrey Plaza, Jason Schwartzman, Alison Pill, Ellen Wong, and Mae Whitman. Basically everyone in this film is, or was, unbelievably famous. Above all, Scott Pilgrim's mix of film and animation makes for an entertaining, adventurous love story that, while still very male chauvinistic (he has to beat her exes, in order to date her? Come on…), was iconic in its time and continues to be a cult flick for the ages. Yes, the only real teenager is Knives, Scott's high school girlfriend, but it's still a very teen-y film nonetheless. —S.G.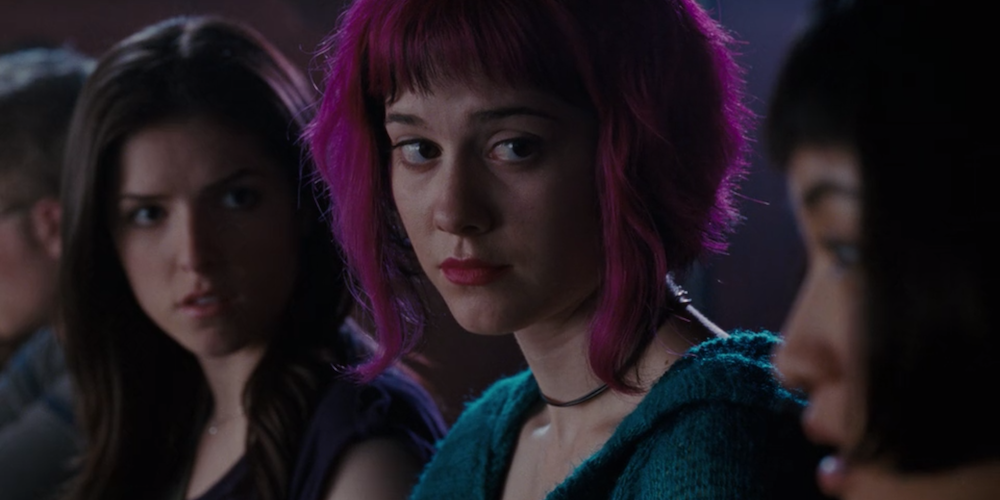 9) The Edge of Seventeen
Writer-director Kelly Fremon Craig's The Edge of Seventeen is one of the strongest filmmaker debuts of the last few years. It's a coming-of-age story that centers on Hailee Steinfeld's Nadine, an awkward teen who can't stop making things more awkward. (Is there any other kind of teen?) Despite Nadine being the lead, the film is really about a family struggling in the aftermath of a tragedy. It doesn't shy away from showing the uglier sides of the characters, and it never condemns or condones them. The Edge of Seventeen is ultimately about being comfortable enough with yourself to realize that you aren't the only one with problems. —E.S.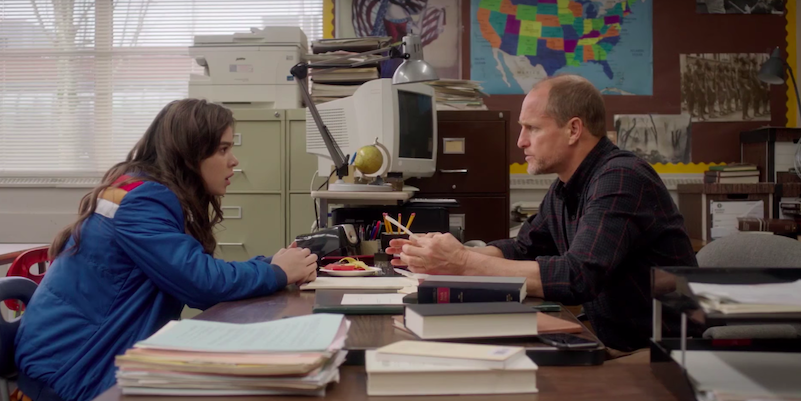 10) The Spectacular Now
Sutter Keely (Miles Teller) is the king of his high school, and he's committed to partying his way through the rest of senior year. That is until his girlfriend Cassidy (Brie Larson) dumps him for their class president. Sutter goes on a bender and wakes up in the front yard of his classmate Aimee Finecky (Shailene Woodley), whose name he doesn't even know. The two come from opposite worlds, but that doesn't stop them from falling hard for each other. True to its title, The Spectacular Now is a candid, heartfelt movie about abandoning your reservations and choosing to love your life in the moment, because that's all you've got. —B.R.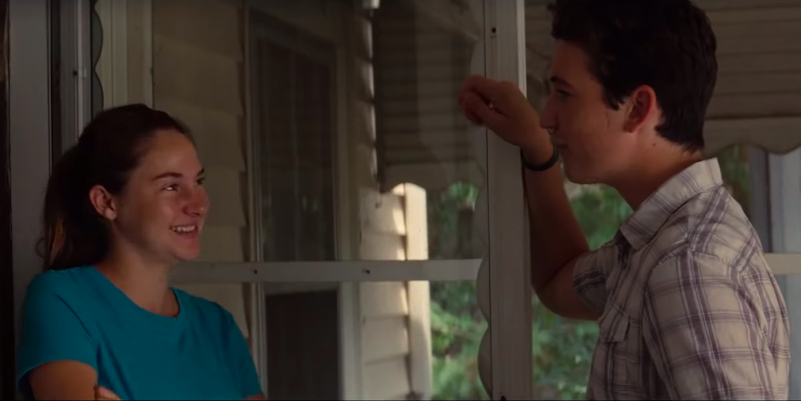 11) To the Bone
To The Bone tells the story of 20-year-old Ellen (Lilly Collins) whose teenage struggle with eating disorders has followed her into adulthood. After she reaches a breaking point, her family sends her away to a group recovery home alongside a band of other teens pushing their bodies to the limits. These teens bond with the home's non-traditional doctor (Keanu Reeves), who forces Ellen to confront her anorexia like she never has before. It's not an easy watch by any means, but it's one of the most powerful teen movies on Netflix and a solid pick if you're looking for a good cry. —K.H.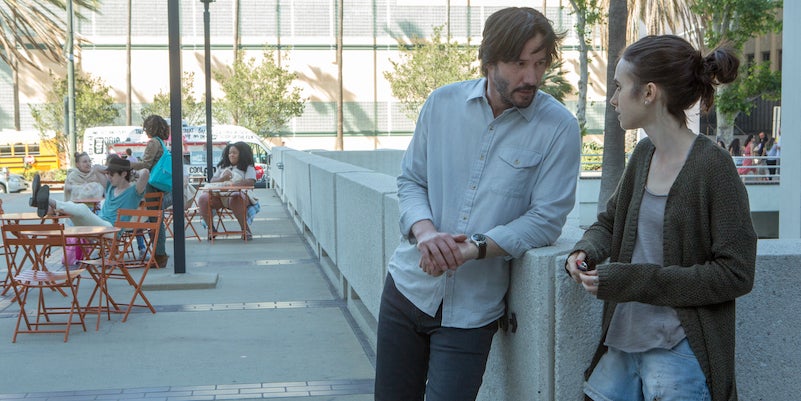 12) Alex Strangelove
Alex Strangelove is an earnest, albeit sometimes cringeworthy, coming-of-age story about Alex Truelove, who nervously plans to lose his virginity to his girlfriend Claire until he meets a handsome gay guy named Elliot at a party. Set in a modern high school where more and more of his peers identify as gay, bisexual, and genderqueer, Alex grapples with the reality that he might not be straight in this sincere and realistic story based on director Craig Johnson's own coming-out experience. —Tess Cagle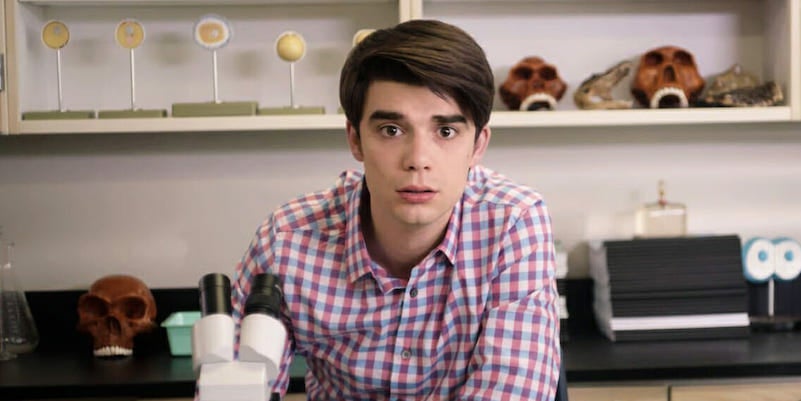 13) Dude
The story of four friends attempting to navigate their changing lives in the weeks leading up to high school graduation, Dude has essentially been billed as a stoner comedy, with Netflix dropping it intentionally on 4/20. While the movie features a lot of pot-smoking, it has a lot more going on as well. If anything, Dude is a coming-of-age dramedy, containing funny moments and a few very serious ones. In other words, a female Superbad this ain't. —C.O.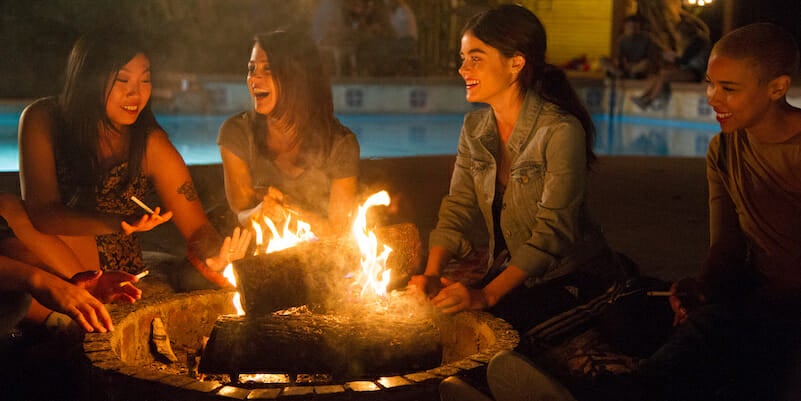 Fresh off his Nickelodeon Kids' Choice Award, burgeoning star Noah Centineo is back with his third Netflix movie in less than a year, The Perfect Date. He stole your hearts as Peter Kavinsky in last year's To All the Boys I've Loved Before, and he's out to do it again. As a star vehicle for Centineo, The Perfect Date is fine. But the movie is at its best when he takes a step back to let the other actors shine. Similar to its lead character, The Perfect Date is a sporadically entertaining movie that gets by on goodwill more than anything else. —E.S.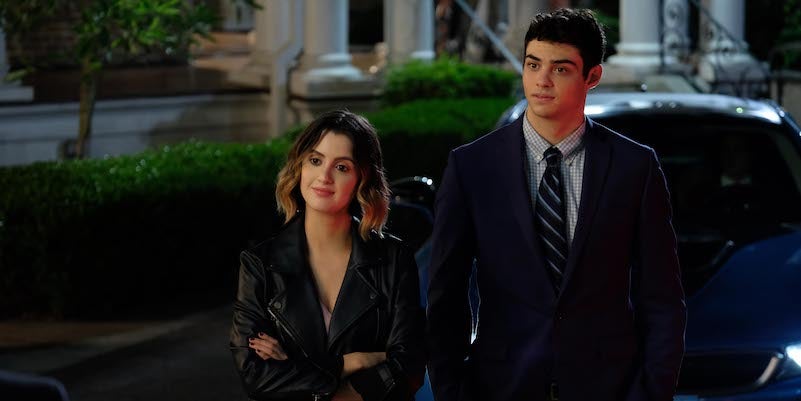 15) Spring Breakers
Harmony Korine's infamous crime drama about a group of four college girls who rob a restaurant to fund a debauched spring break trip doesn't quite fit the same mold as the rest of these teen movies on Netflix. Instead, it deconstructs all the "teen/spring break movie" genre conventions in a way that's simultaneously ghastly and hilarious. Starring former Disney icons like Vanessa Hudgens and Selena Gomez, Spring Breakers can't figure out if it wants to be a serious movie or a trashy exploitation thriller. So it opts to be all of them, packed full of nudity, sex, and even one oddly hot threesome with the grossest James Franco you've ever seen. —John-Michael Bond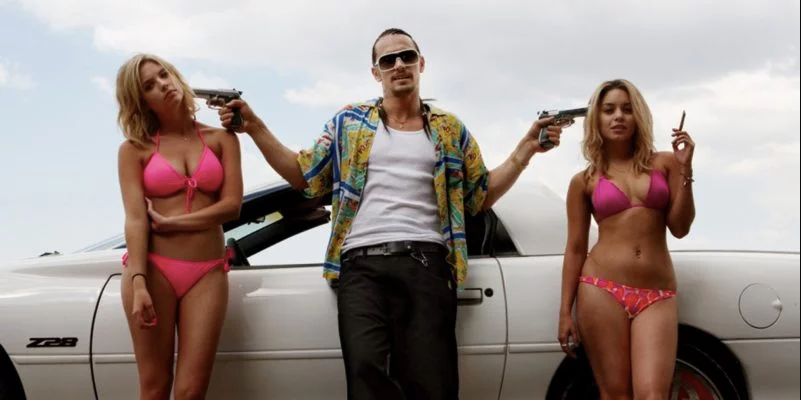 16) Super Dark Times
When you're a teen, a lot of things can come between you and your friends. In Kevin Phillips's 2017 film, Super Dark Times, it's one big, sharp thing. There's an accidental murder and a panicked cover-up, but the film also zooms out to explore how the town you grew up in, and the experiences you have there, can shape you into someone you don't recognize. —Audra Schroeder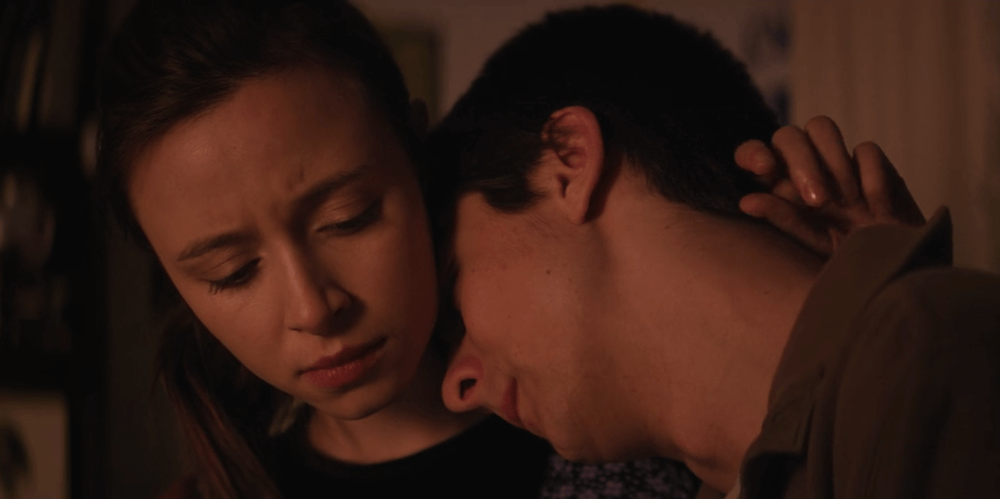 17) After
Based on the 2014 novel of the same name by Anna Todd, After is literally a One Direction fan fiction come to life. Tessa Young is an innocent high school graduate and begins college to the hesitation of her mother and boyfriend, navigating interpersonal relationships and romance with new flames. However, when she finds out that her love interest Hardin had cruel intentions, she's brought back to reality tries to right her wrongs, eventually confronting Hardin's true feelings. —S.G.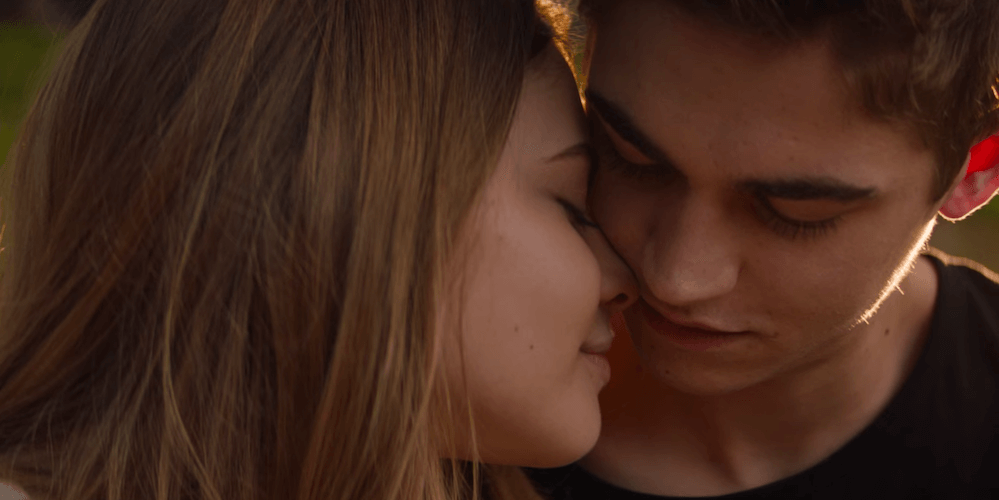 18) New York Minute
Before Mary-Kate and Ashley Olsen took a step back from twinning on the silver screen, they delivered one last stunning performance in New York Minute, by far their most entertaining "double feature" from their movie days. Roxy and Jane Ryan are two sisters finishing high school who don't have a thing in common. With Jane competing for a college scholarship, and Roxy attempting to crash a Simple Plan music video shoot, their trips to New York City turn upside down. Sixteen years after its release, New York Minute isn't completely redeemable — Andy Richter has a terribly racist performance doing yellowface and speaking with an "Asian" accent. But this movie has adventure, romance, and the fleeting freedom of embracing the realization that you only live once. —S.G.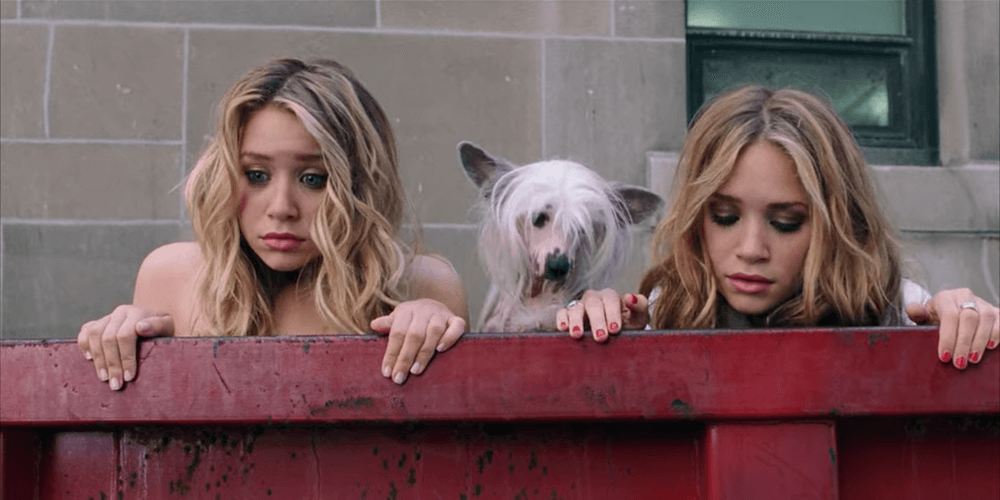 Daily Dot Netflix Guides
---
Best Movies on Netflix
---
Best Shows on Netflix
---
---