Hulu original series are some of the most impressive in streaming.
Hulu is adding an impressive collection of original series to its library of shows and movies. Psychological horror anthologies like Castle Rock and Into the Dark will get the blood flowing, while The Handmaid's Tale delivers a nightmarish alternate reality that seems more realistic every day.
New titles like The Great, Devs, and Little Fires Everywhere are helping Hulu gain ground on Netflix and HBO in quality original programming. Hulu is available for $5.99 a month (or $59.99 a year) with ads or $11.99 a month for an ad-free option. There's also a free trial available: The first month free for Hulu, or the first week free if you're opting for Hulu with Live TV.
---
Hulu originals: The best recent Hulu original shows
Devs
Annihilation and Ex Machina director Alex Garland returns with another original sci-fi thriller, this time set in the heart of Silicon Valley. Sonoya Mizuno stars as a computer engineer at a Google-like tech company who is searching for her missing boyfriend, a mystery with disturbing and far-reaching consequences. The company she works for, Amaya, is headed by Nick Offerman, an interesting choice for the usually-comedic actor. The series is a brilliant work of near-future science fiction, but there was room to make it more ambitious. —Gavia Baker-Whitelaw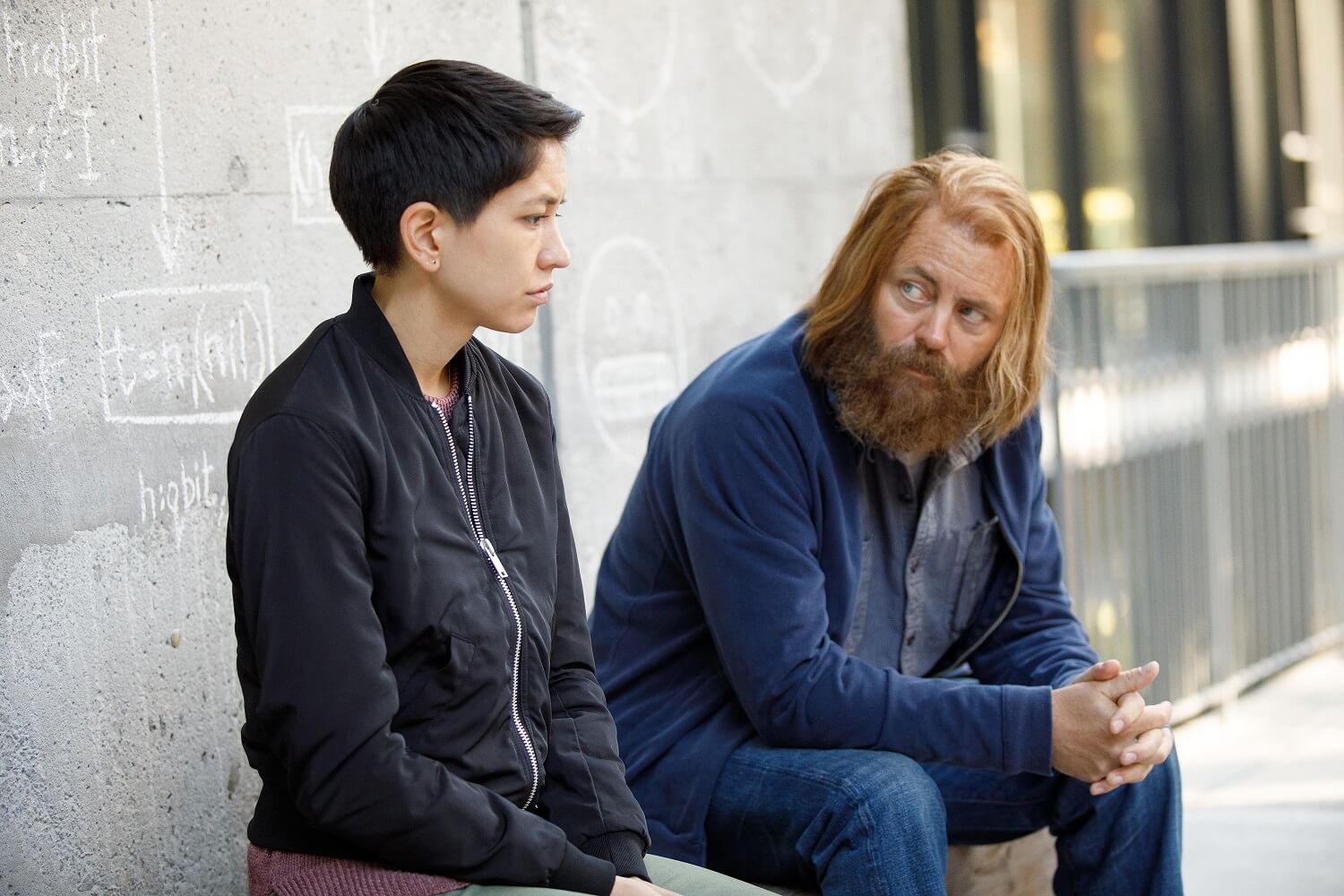 Launched: March 5, 2020
Genre: Science Fiction/Thriller/Hulu original series
Starring: Sonoya Mizuno as Lily Chan, Nick Offerman as Forest, Jin Ha as Jamie, Zach Grenier as Kenton
Seasons: 1
Status: Pending (perhaps concluded with spinoff potential)
Devs reviews
What the critics are saying
"Devs also simply looks better than most modern television, shot by Garland's regular collaborator Rob Hardy. Working with Garland, they give the show a much warmer, denser color palette than it would have had in other hands. Even the production design of the Devs building fascinated me with its undeniably futuristic look that is also balanced by warm colors, which makes more sense when one learns Forest's grand plan. It's that kind of show, one in which design and visual choices were clearly influenced by theme and plot instead of merely functional. It's a show that's as constantly surprising in its artistic choices—for example, how an early fight scene is staged is startling—as it is in its narrative. It feels constantly just left-of-center, even when it's treading familiar sci-fi ground." —Brian Tallerico, rogerebert.com
"Yes, the hourlong episodes could be described using every critic's favorite code word for "tedious" ("It's a slow burn!"), but lulling viewers into submission is just one part of Garland's plan. Jarring twists and turns break up and enhance the eerie tone, as the conspiracy-thriller deftly incorporates chase scenes, murder investigations, and love stories to its tech-heavy story. Garland uses his time wisely, and his beautiful vision of a ghastly future is undeniably insightful. Some of its ideas may not be welcome . . . but "Devs" sticks with you, whether you want it to or not." —Ben Travers, IndieWire
---
Little Fires Everywhere
Hulu's latest book-to-series adaptation, Little Fires Everywhere, is high on drama but could use some levity. Starring Reese Witherspoon and Kerry Washington, Little Fires Everywhere is a period piece—set in 1997—and a character study. The series tells us a lot about women's experience (or at least these two women's, and throughout the show it's hard to forget it's Witherspoon and Washington in the roles) but doesn't exactly address the deeper rage, misogyny, and systemic injustice behind the mirror. —A.S.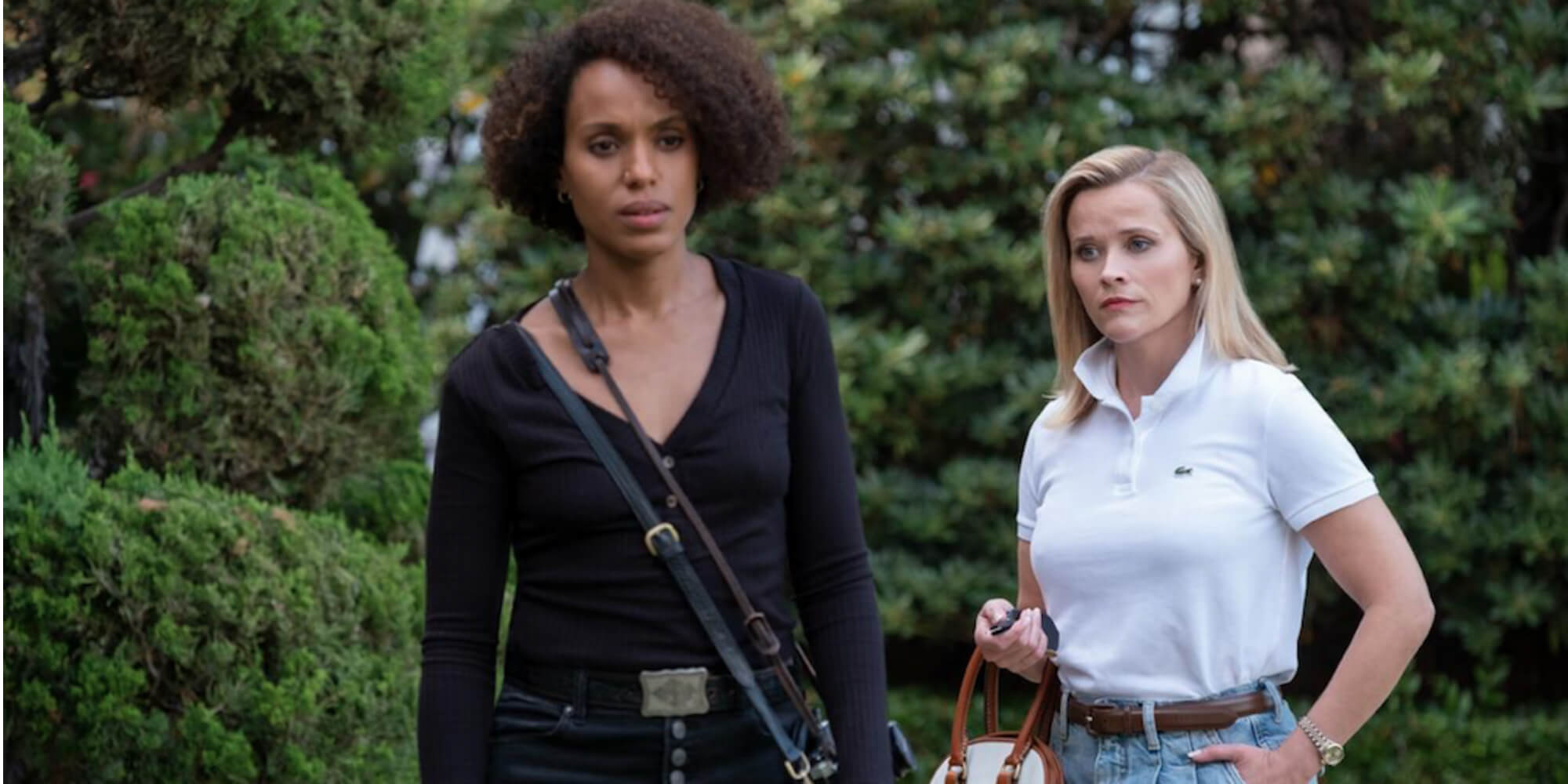 Launched: March 18, 2020
Genre: Drama (miniseries/Hulu original series
Starring: Reese Witherspoon as Elena Richardson, Kerry Washington as Mia Warren, Joshua Jackson as Bill Richardson, Rosemarie DeWitt as Linda McCollough
Seasons: 1
Status: Second season in development
Little Fires Everywhere reviews
What the critics are saying
"This show's Elena . . . is the adult version of Legally Blonde's Elle Woods, only time has chipped away at her perky ambition and can-do attitude and left in its place sharp edges of frustration and disappointment. It's a masterful portrayal that balances our delight in what she was with our horror at what she has become. This is, in fact, one of the best performances of Witherspoon's career. It's doubtful there's a more self-aware actress in Hollywood, or one who is better at challenging our expectations even as she is meeting them." —Karl Quinn, The Age (Australia)
As the interweaving plots of Fires slowly unravel over eight episodes . . . the story's complexity becomes deeply addictive. Fires is the rare multigenerational story in which the teen drama is as compelling as what's going on with the adults. Even as the fate of a baby separated from its mother is debated and marriages are tested, the Fires writers craft authentic story arcs for the four Richardson kids with high stakes, in the way that every hiccup (romantic or otherwise) feels like life and death when you are awash with adolescent hormones and emotions. —Kelly Lawler, USA Today
---
The Great
There's something relaxing about a historical drama that signposts its anachronistic approach straight out of the gate. Hulu's The Great follows Catherine the Great's rise to power, an ostentatious royal satire with little interest in accuracy. It's a trope-y reinterpretation of a story that was already fascinating in real life, drawing obvious stylistic comparisons to The Favourite—which was co-written by The Great's showrunner Tony McNamara. It's a polished comedy with an accomplished cast, balancing Catherine's idealism with raunchy humor and cynical jabs at the aristocracy. —Gavia Baker-Whitelaw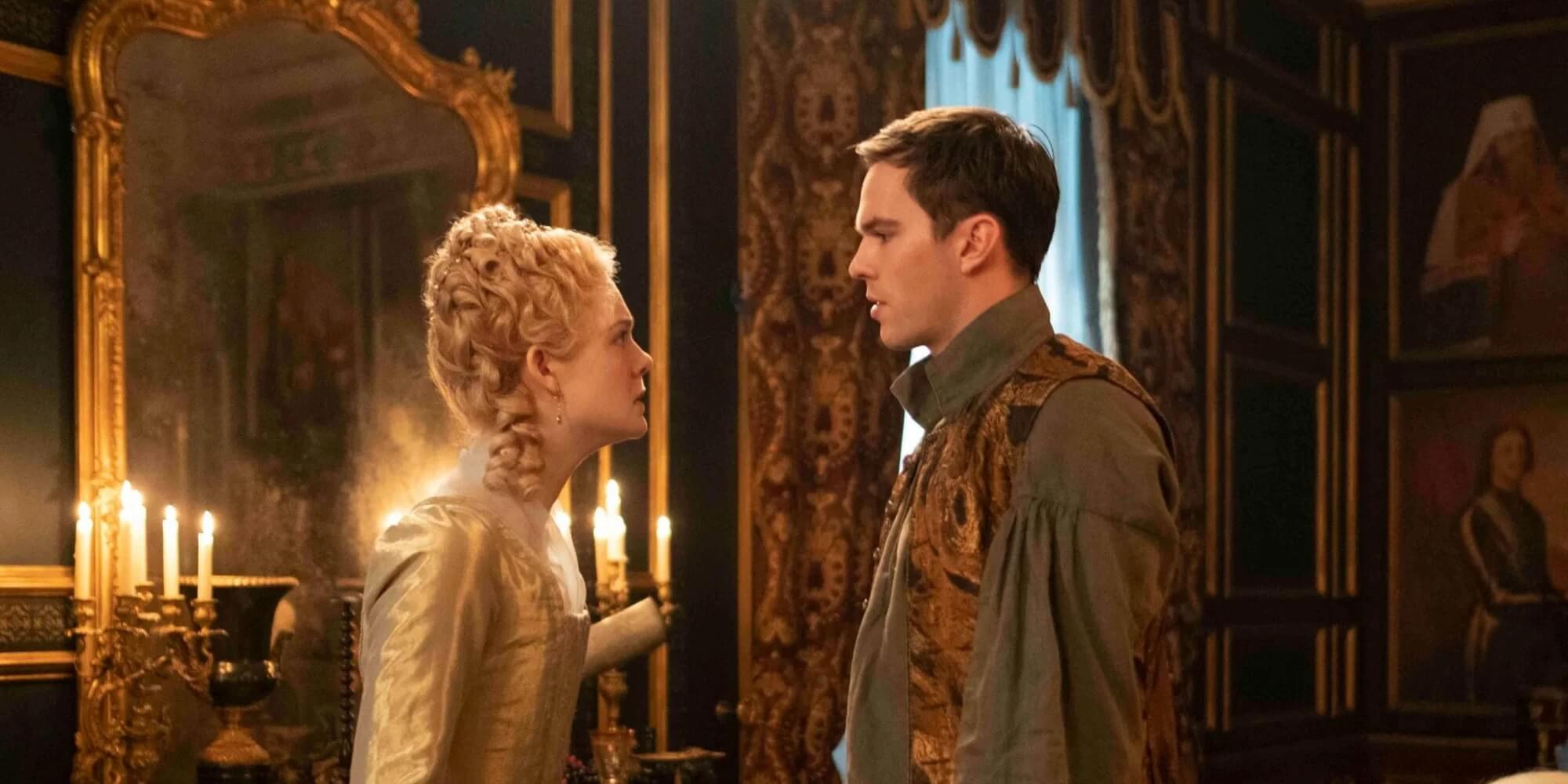 Launched: May 15, 2020
Genre: Comedy/Drama/Hulu original series
Starring: Elle Fanning as Catherine the Great, Nicholas Hoult as Peter III of Russia, Phoebe Fox as Marial, Sacha Dhawan as Orlo, Charity Wakefield as Georgina Dymova
Seasons: 1
Status: Second season premiers November 2021
The Great reviews
What the critics are saying
"The most pleasant surprise here is Fanning, a skilled dramatic actor who hasn't had many chances to show her comedy chops over the course of her career. She's fantastic here, as Catherine's arc takes her from naive to horrified to resigned to determined, all while holding on to her (very funny) inflated sense of self. The Great's strength is the way it gradually rounds out characters who seem flat and broad in the pilot but allows them to keep the qualities that made them readily recognizable types in the first place." —Glen Weldon, NPR
"Until the season finale, The Great never attempts to teach us a history lesson about Catherine or about Russia —HBO has that in their pocket with Helen Mirren's miniseries Catherine the Great. But that's for the better of it. What it does instead is have fun, offering a unique period drama that is part entertaining, brutal, and raunchy all at once, just exactly the kind of escapism that we all could use right now." —Reyzando Nawara, Film Inquiry
---
Solar Opposites
"The new animated series from Rick and Morty co-creator Justin Roiland and producer Mike McMahan thrives in its own absurdity. It's an eclectic family sitcom that plays fast and loose with the classic format. It's a sci-fi technicolor dreamscape with plenty of meta-infused commentaries. (It even bends genres a bit, at one point turning into something akin to an action movie.) When those elements collide, there are glimpses of the show's potential greatness.We've seen our fair share of sci-fi and futuristic stories, some of which feel downright prescient right now. But Solar Opposites provides a perfectly entertaining escapist alternative that, for every bit of cerebral comedy, there's just as much low-brow humor to accompany it. —Michelle Jaworski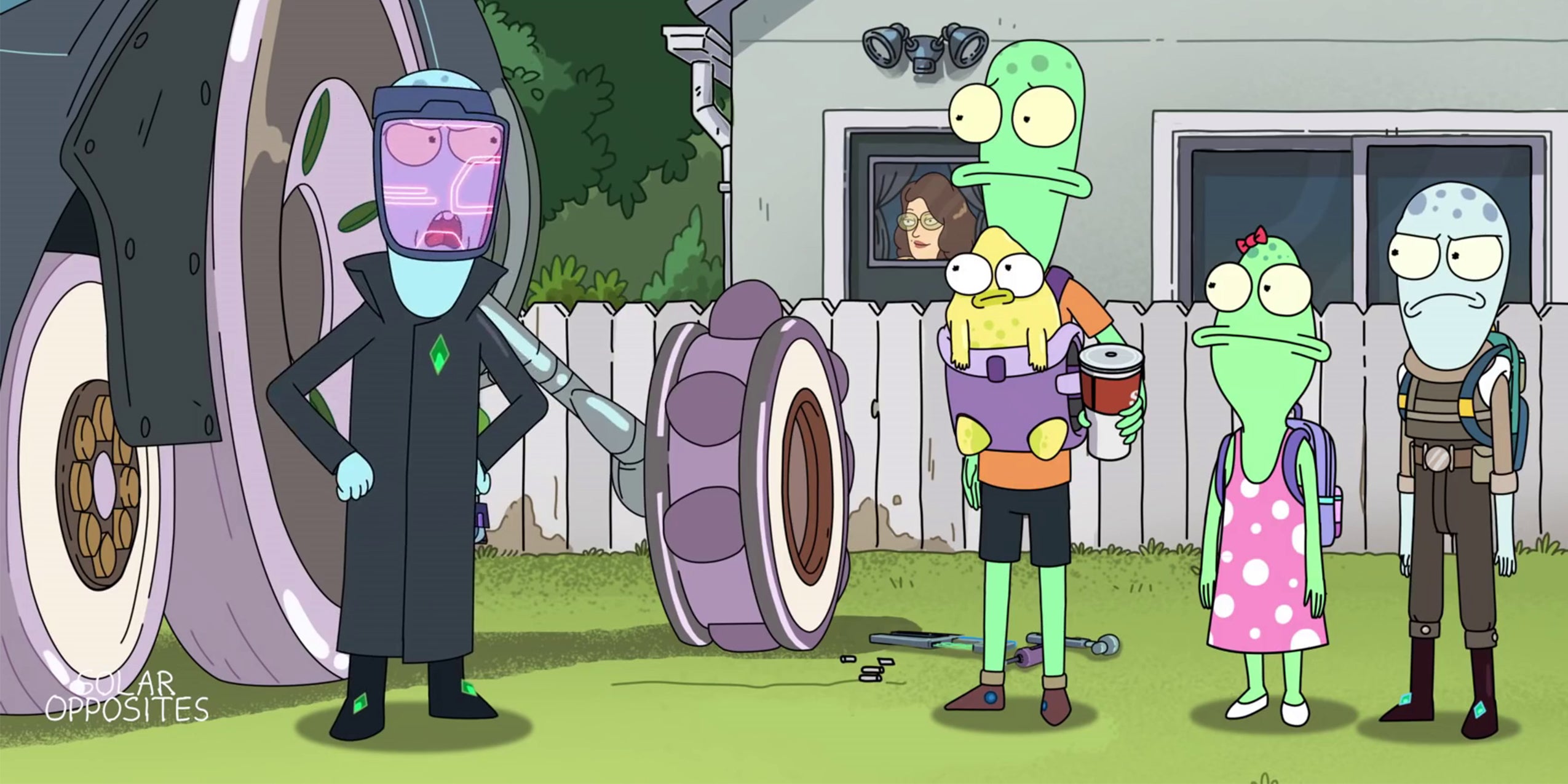 Launched: May 8, 2020
Genre: Animated sitcom/Hulu original series
Starring: Justin Roiland as Korvo, Thomas Middleditch as Terry, Sean Giambrone as Yumyulack, Mary Mack as Jesse, Sagan McMahan as The Pupa
Seasons: 3
Status: Fourth season in development.
Solar Opposite reviews
What the critics are saying
"Justin Roiland and Mike McMahan's Hulu series Solar Opposites is likely to win the affection of fans from their previous show Rick and Morty, and for obvious reasons. It looks an awful lot like that show, as fast-talking characters with inkblot pupils and relaxed body language do extraordinary things against a backdrop that's totally mundane, a physiology continued here with an "if it ain't not broke, don't fix it" mentality . . . It's a sitcom like Full House, but each episode racks up a death total from its tidy themes (making friends, managing stress, growing bodies), and usually involves alien science backfiring spectacularly. Each episode is also packed with a wit that thrives on orchestrating chaos and then bringing it all back home, and for the most part it's a blast. —Nick Allen, rogerebert.com
"Solar Opposites is far less caustic than its Adult Swim-based older sibling. And that's saying something for a show that regularly features one bloody rampage or another on a nearly episodic basis. The fine line between pleasantly familiar and merely repetitive is one that Solar Opposites deftly walks, thanks in large part to Roiland and McMahan's ability to balance extreme violence, morbid humor, and outlandish science fiction concepts with much-needed moments of unexpected warmth and humanity from some very extra extraterrestrials. The result is a consistently funny series that feels on par with its ostensible predecessor but nevertheless manages to bring something new to the table as well." —Kevin Yeoman, ScreenRant
---
Best Hulu originals: A roundup of the best original shows on Hulu
The Handmaid's Tale
The Handmaid's Tale dovetailed from Margaret Atwood's foundational book after its first season. It took viewers out of [the show's dystopian setting of] Gilead, instead revolving around Offred taking back her real name, June, and attempting to escape with the help of Nick. While the first two episodes are a little too enthusiastic in their depiction of women being tortured or punished, the gratuity eases up after that, and the season comes into focus more when it starts exploring the journeys of other female characters. Ultimately, season 2 retains some of the previous season's tone, while narrowly avoiding becoming a parody of itself. —Audra Schroeder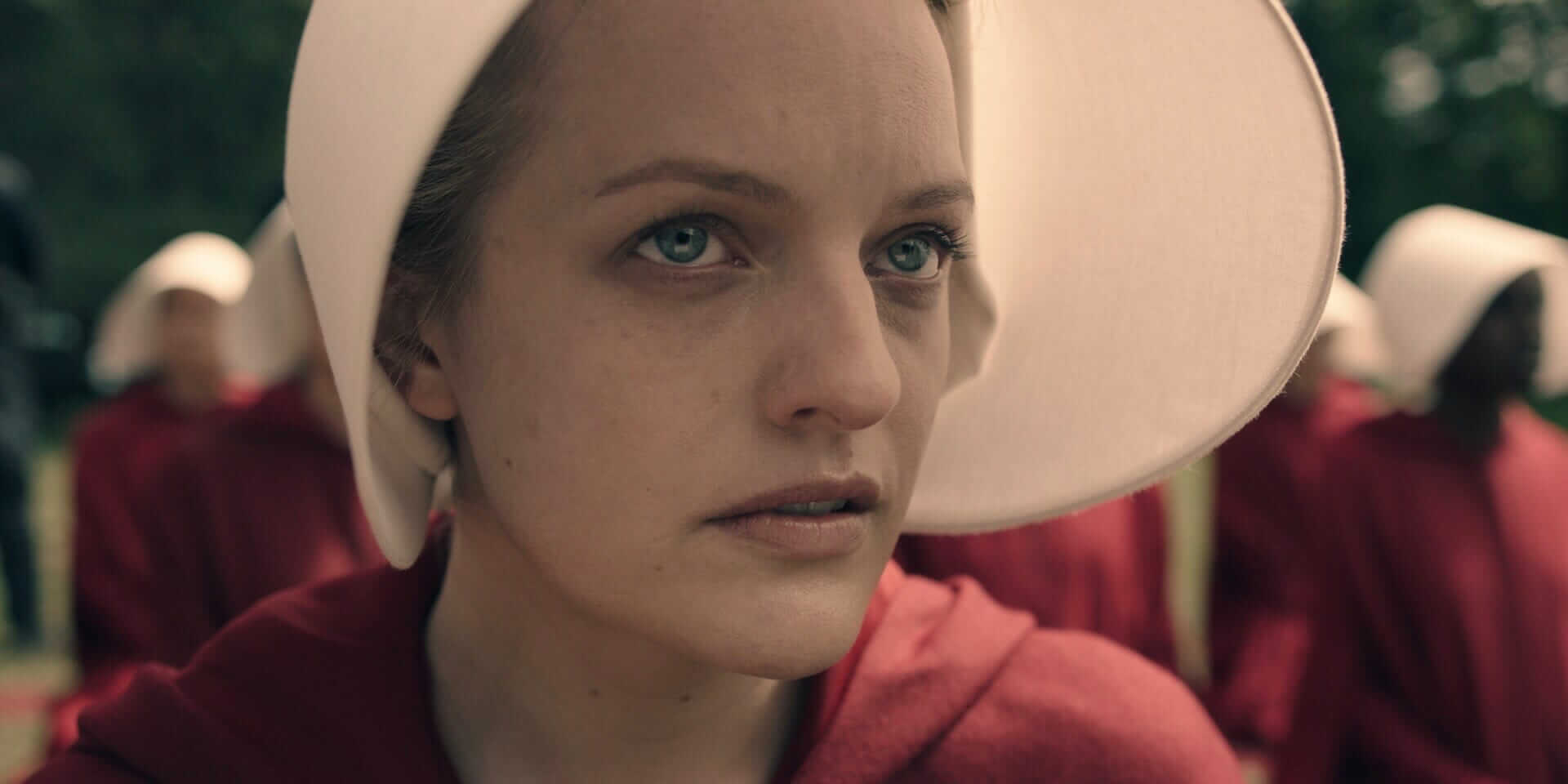 Launched: April 26, 2017
Genre: Drama/Dystopian Tragedy/Hulu original series
Starring: Elisabeth Moss as June Osborne/Offred/Ofjoseph, Joseph Fiennes as Commander Fred Waterford, Yvonne Strahovski as Serena Joy Waterford, Alexis Bledel as Dr. Emily Malek /Ofglen #1/Ofsteven/ Ofroy/Ofjoseph #1
Seasons: 4
Status: Renewed for Season 5.
The Handmaid's Tale reviews
What the critics are saying
On Season 3: "It's a well-made series with striking shots and incredible acting (particularly from Moss). But it's excruciating to watch women get tortured, raped, killed, and wrestle with the loss of the people they once were, especially after reading daily headlines about people in power who want to take away the rights of women and minority groups … A major issue with the show is that the people who really need to see it are likely not interested in watching it. And even if, say, someone like a lawmaker in Alabama sat down to watch it, would they realize the plot's connection to our current politics? Women now dress up as Handmaids to protest laws that restrict their rights, and the costumes don't appear to have any effect on Republicans. Watching The Handmaid's Tale in 2019 isn't fun, and it doesn't feel like entertainment. But it's one of the strongest original drama series available on a streaming service. —Tiffany Kelly, The Daily Dot
On Season 1: "The Handmaid's Tale is a narrative that's had a lot of different labels and genres assigned to it, and technically the most applicable one is speculative fiction. But that ultimately doesn't feel accurate. This is a horror story, except the horror isn't rooted in fantasy or gore. The human spirit is the victim here—and the word human is used deliberately there, because when we delineate genders, the resulting opportunity to "other" that which is not in power is what creates the monster." —Liz Shannon Miller, IndieWire
---
Ramy
Muslim-American comedian Ramy Youssef takes a crack at the familiar, semi-autobiographical prestige sitcom format, this time about a hip New York millennial struggling with his Muslim faith in the age of the Muslim ban. When Ramy is free to focus on Muslim identity, it feels fresh, almost revolutionary. But when it gets bogged down in the Tinder dates, bars, and cramped apartment parties of your standard New York alt-comedy, it feels like a retread of Master of None, Louie, Atlanta, or the myriad other shows in the genre. Ramy won't revolutionize TV comedy, but it does put a fresh coat of paint on a well-worn premise, and it's certainly worth your time. —Brenden Gallagher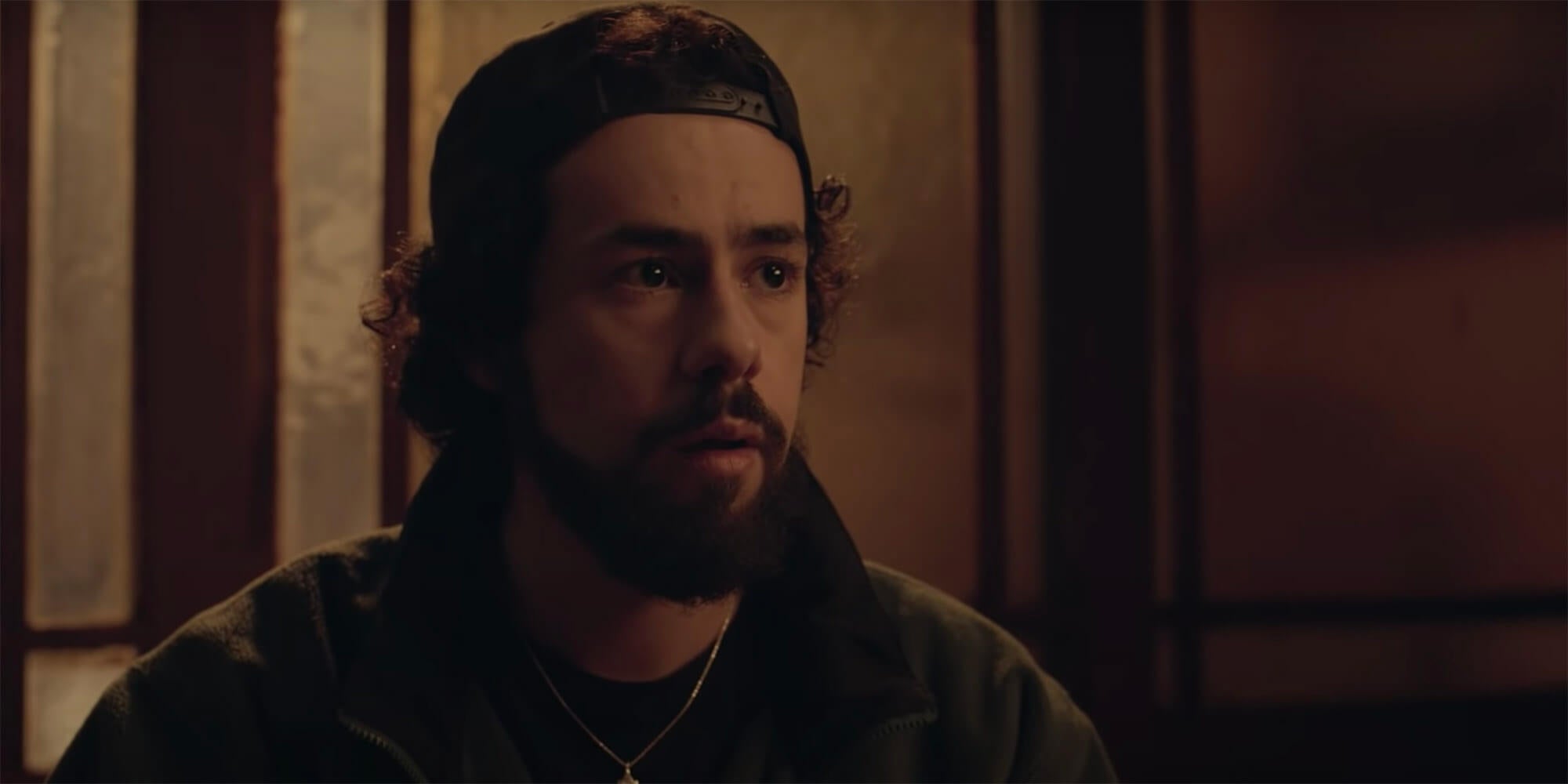 Launched: April 19, 2019
Genre: Comedy/Drama/Hulu original series
Starring: Ramy Youssef as Ramy Hassan, Mohammed Amer as Mo, Hiam Abbass as Maysa Hassan, Mahershala Ali as Sheikh Ali Malik
Seasons: 2
Status: Season 3 in development.
Ramy reviews
What the critics are saying
"Ramy starts off with physical humor both to set a tone and to prove a point, and from there it steadily transubstantiates into an atmospheric and almost spirit-fueled experience culminating in the strangest, saddest and entirely uncomfortable question mark of a first season finale. His namesake character, who also is a first-generation Egyptian-American, might on his better days describe himself as a seeker when in reality he's confused, a little too self-centered and destructive, even though he doesn't mean to be. And across the first season, Ramy Hassan engaged – some would say indulged – in an existential journey during which he attempted to be a good Muslim while behaving like a typical guy in his 20s." —Melanie McFarland, Salon
"It's an easily bingeable show, but there's so much to dig into within each episode that you might want to space them out to let them linger. Ramy is interested in the kinds of big political and cultural questions that TV comedies don't often ask. The show's final two episodes are set in Egypt and unfold largely in subtitled Arabic, offering a thoughtful critique of Ramy's simplistic desire to idealize his homeland, and examining his Western arrogance when it comes to the experience of the 2011 Egyptian revolution. Executive producer Jerrod Carmichael brought a similar intellectualism (albeit in a much different comedic form) to his multi-camera sitcom, The Carmichael Show, and Youssef and co-creators Ari Katcher and Ryan Welch continue Carmichael's mission of asking big questions and offering multiple perspectives on them." —Caroline Siede, AV Club
---
High Fidelity
Hulu's High Fidelity reboot gives the 2000 film a gender-balanced counterpoint. Here, Zoë Kravitz plays Rob, a record store owner in Brooklyn who's dealing with her most recent heartbreak, and while the top 5 heartbreaks list was the foundation of the movie, once the series starts to break away from that source material it finally becomes its own song, not a cover. —A.S.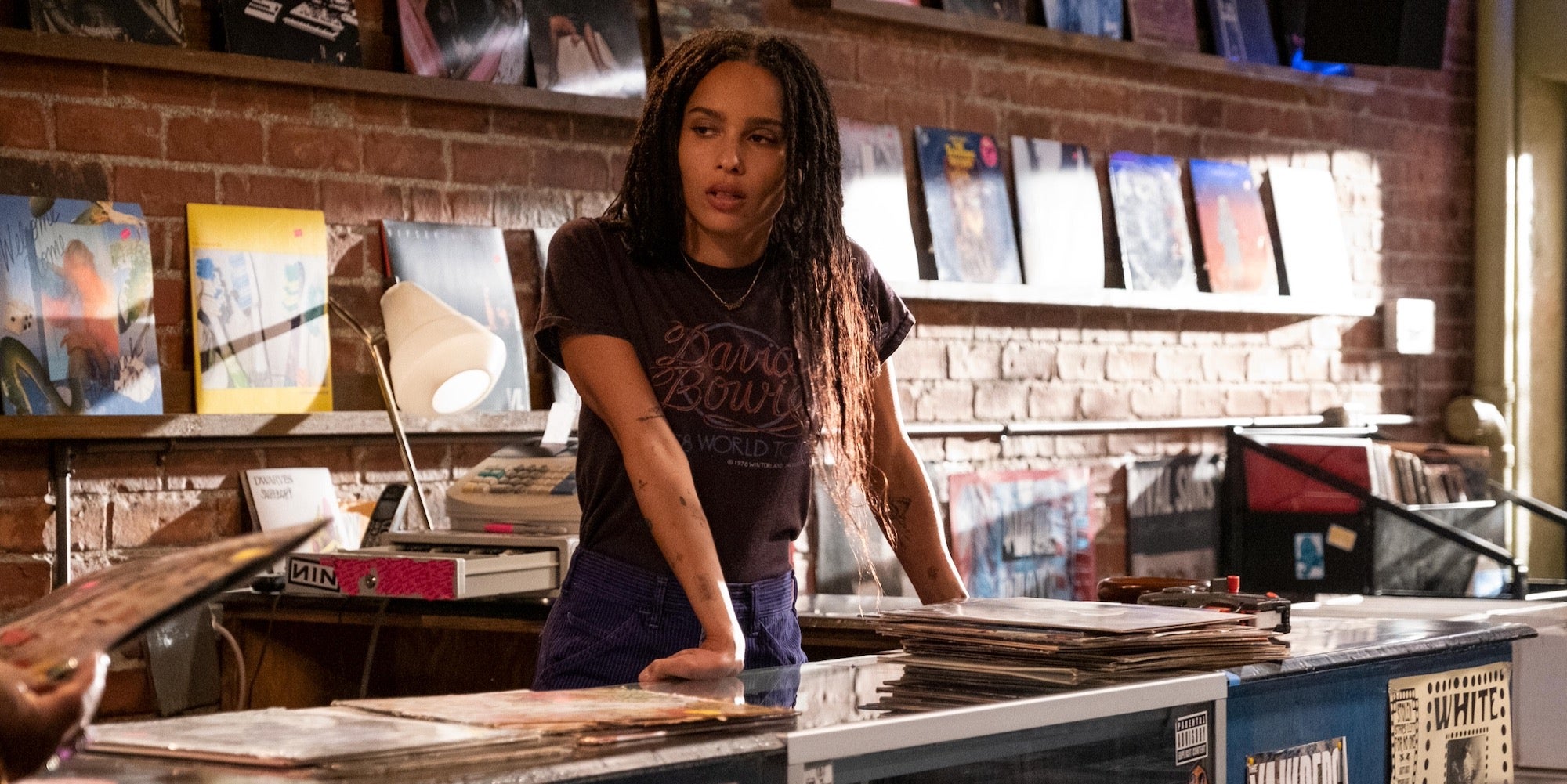 Launched: April 19, 2019
Genre: Romantic Comedy/Hulu original series
Starring: Zoe Kravitz as Robin "Rob" Brooks, Jake Lacy as Clyde, Da'Vine Joy Randolph as Cherise, David H. Holmes as Simon
Seasons: 1
Status: Ended
High Fidelity reviews
What the critics are saying
"It's nearly impossible for anyone who's seen the movie to watch this adaptation without making comparisons; indeed, the series trades on that nostalgia, reveling in the parallels and nods to its predecessor. The nostalgia is a feature, not a bug, tied not only to its fondness for Stephen Frears' film and the performances of Cusack, Black, and others, but to a much larger longing for the hisses and pops of days gone by. Gentrification is a subtle but persistent theme; Simon remarks that his relationship with Rob hasn't changed at all in many years; Rob briefly tries a new jacket before retreating to a faithful leather standby, saying the change "just wasn't the vibe." Even Cherise, a musician chasing a revolutionary sound, has a mile-long list of influences, many long since dead. The camera reflects this longing—memories are sun-tinged but crystal clear, while the present is somehow grittier, grimier, lit like the terrible bathroom in the dive bar you love. —Allison Shoemaker, rogerebert.com
"So how are we to think about the key motto—"What really matters is what you like, not what you are like"—referenced in all three versions of High Fidelity? Hornby's aphorism might sound outdated in the era of identity politics, when Twitter's brawls over art can make independent aesthetic judgments seem secondary to proudly lining up with one's tribe. Hulu's High Fidelity does, refreshingly, correct the exclusionary spirit that went with the original's lack of diversity. Yet crucially, the series retains the assurance that music preferences reflect something individual, ineffable, soul-deep, and in need of sharing. Kravitz's Robin—a brooding biracial and bisexual space cadet enamored of the Beastie Boys, Stevie Wonder's Talking Book, and the folk singer Nick Drake—eludes any image neatly tied to race, gender, or sexuality." —Spencer Kornhaber, The Atlantic
---
Castle Rock
Castle Rock co-creators Sam Shaw and Dustin Thomason play the location up as a town "that has been visited by nightmares for centuries," and that's definitely touched on in the pilot episode. The prison looms over Castle Rock and draws Henry Deaver (Moonlight's Andre Holland) back from Texas, where he's been representing death-row inmates. He meets Bill Skarsgård's pale, unnamed prisoner, who has been discovered in Shawshank's bowels, and takes him on as a client. Adapted from a Stephen King novel, Castle Rock does rely more on the supernatural and ephemeral than straightforward horror, though there are stretches where you're just waiting for the jump-scare. —A.S.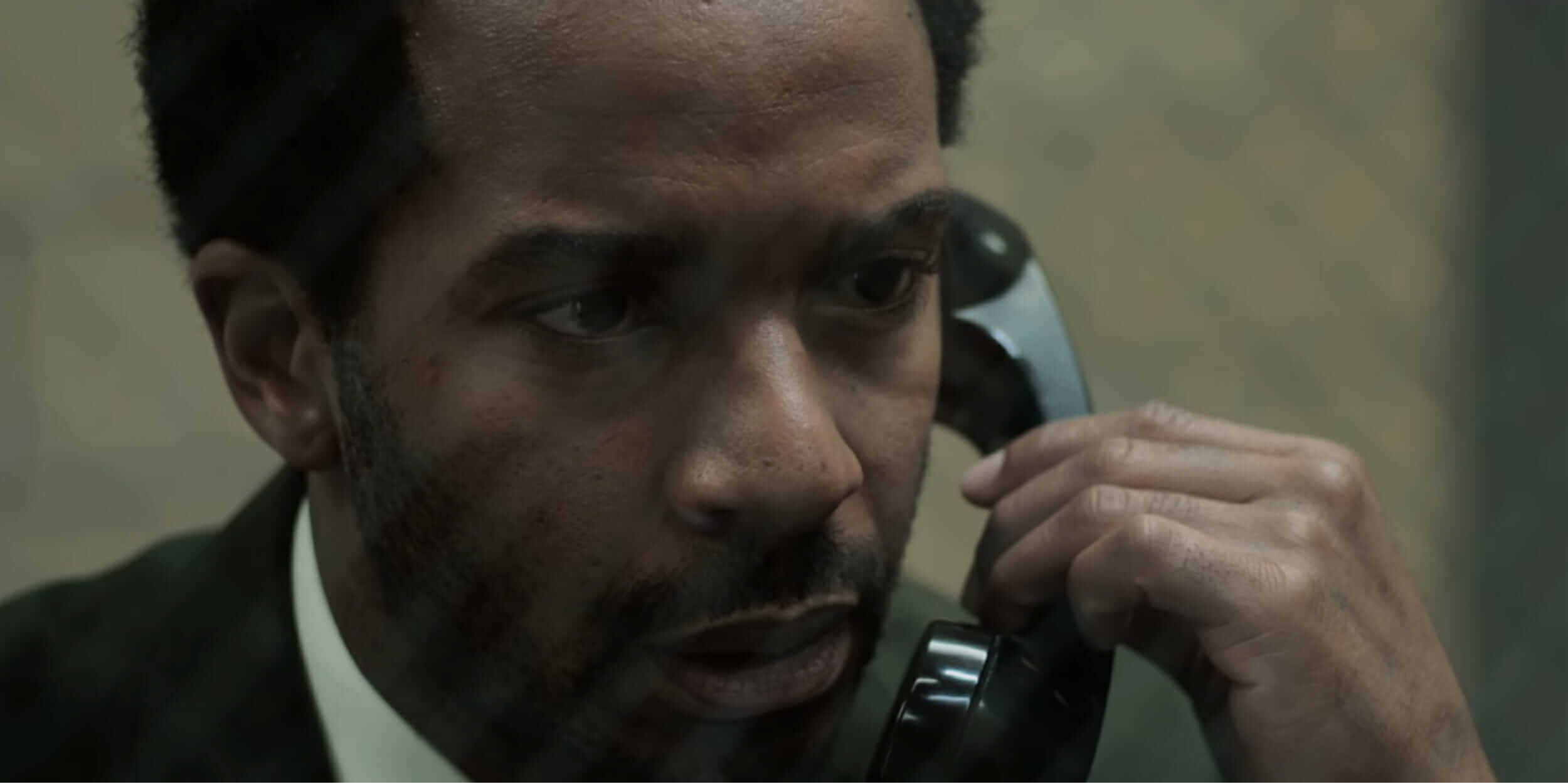 Launched: July 25, 2018
Genre: Psychological Thriller/Hulu original series
Starring: André Holland as Henry Matthew Deaver, Bill Skarsgård as "The Kid" / "The Angel," Melanie Lynskey as Molly Strand, Jane Levy as Diane "Jackie" Torrance, Sissy Spacek as Ruth Deaver
Seasons: 2
Status: Ended
Castle Rock reviews
What the critics are saying
On Season 1: "Castle Rock is a giant basket of Easter eggs for King people, but for the rest of us it's a decent show layered with supernatural secrets waiting to be decoded. While it has the desolate, wintry look of Fargo, with those gloomy snow-scapes transported to the Victorian house-lined streets of Maine, it's more reminiscent of the King-influenced Stranger Things. As on Stranger Things, the town where the action is set is besieged by eerie mysterious events with deep roots in the town's history. Also as on Stranger Things, Castle Rock is hoping to blend its genre thrills and scares with lots of heart." —Matthew Gilbert, Boston Globe
On Season 2: "Overall, I was happy with the decisions made by showrunners Sam Shaw and Dustin Thomason this time around. I thought it was terrific that it found a way to tie into Season 1, even if it didn't fulfill on that potential as much as I'd like. We still got a character-driven, compelling season, with the sensation of something old, dreadful, and especially eerie seeping out of the history of Castle Rock into its new inhabitants. By the end, things will be wiped clean, for a new chapter to (hopefully) find us, but not everyone makes it out without blood on their hands . . . It was a pleasantly peculiar second effort, and I truly hope there's more to come. I think, if well written, there could be an interesting combination of the first two seasons to culminate in another entertaining addition." —Kristy Strouse, Film Inquiry
---
The Path
Breaking Bad's Aaron Paul returned to series television with this twisty thriller about life inside a fictional cult known as Meyerism. Paul plays Eddie Lane, a Meyerist who's now questioning his faith. That puts him at odds with both his wife (Michelle Monaghan) and the charismatic leader of the group, Calvin Roberts (Hugh Dancy). When we last left the Meyerist Movement, followers of "the Light," climbers of "the Ladder" (the show manages to use a lot of other metaphors which aren't "the path"), they were being split down the middle. A power struggle between prodigal son Lane and Roberts was brewing. Season 3 of The Path continues to put this power struggle at the forefront, but not without taking some unexpected turns along the way. It's the sharpest season to date.—Chris Osterndorf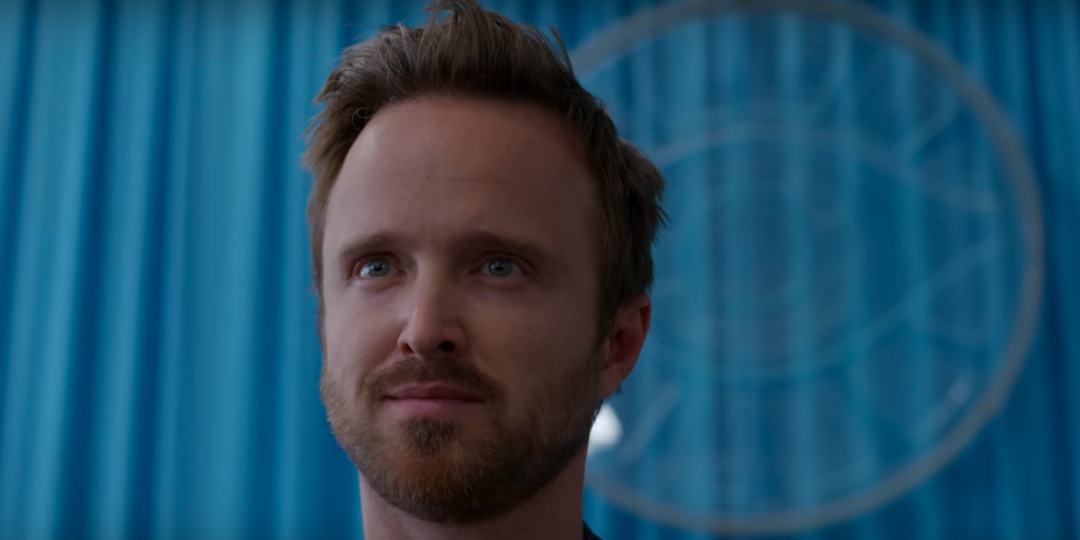 Launched: March 30, 2016
Genre: Drama/Hulu original series
Starring: Aaron Paul as Eddie Lane, Hugh Dancy as Calvin "Cal" Roberts, Michelle Monaghan as Sarah Lane, Emma Greenwell as Mary Cox
Seasons: 3
Status: Ended
The Path reviews
What the critics are saying
"Hulu has committed to releasing its original programming on a weekly basis, which may work for their less serialized comedy programming, but could hurt a more languid series like "The Path." Whatever its destiny, this welcome addition to Hulu's stable of original programming is a uniquely engrossing family drama, as distinguished by strong character-driven writing and a talented ensemble cast." —Jessica Johnson, rogerebert.com
But even the show's weaker early episodes are well-constructed, each of them a discrete unit unto itself rather than simply another "chapter" in a longer tale. That's to say nothing of its visual template, which blends the usual intimacy (all close-ups and soft indie rock) of a Katims production with some of the head-tripping imagery of Twin Peaks or Lost. It's a wild, weird blend of influences, and not all of it works. The Path is not a great TV show—not yet—but it's great-adjacent. And for a very particular set of viewers, it's going to be the thing they've been seeking for a very long time. —Emily VanDerWerff, Vox
---
Difficult People
Julie Klausner and Billy Eichner (Billy on the Street) star as a pair of disenchanted New York comedians struggling to make it big without strangling anyone in the process. The pair's shenanigans put them in the path of a rogue's gallery of hilarious guest stars, including Martin Short, Kate McKinnon, Amy Sedaris, Nathan Lane, and Tina Fey. The show returned for a third and final season in August, with Lucy Liu joining the cast as a successful but "morally corrupt" book editor. —Chris Leo Palermino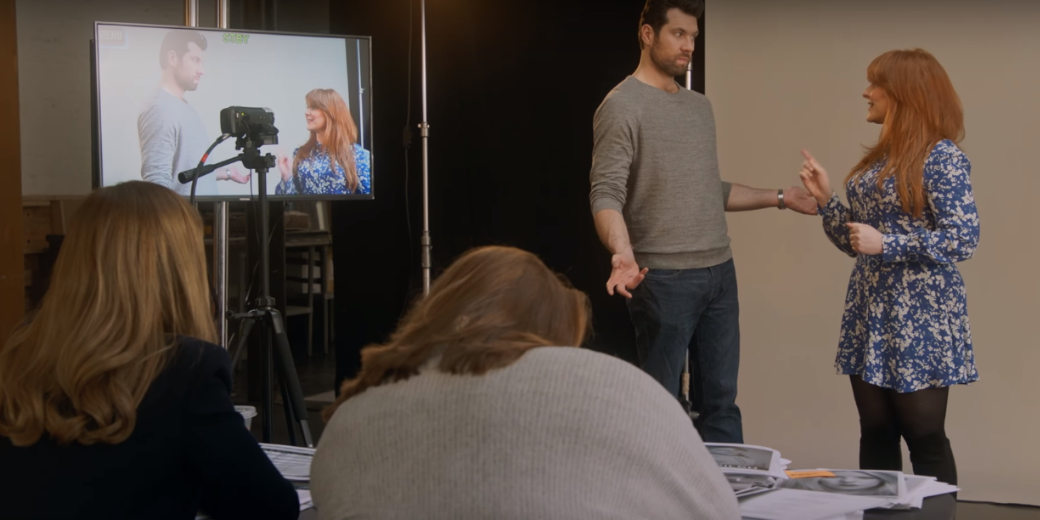 Launched: August 5, 2015
Genre: Comedy/Hulu original series
Starring: Julie Klausner as Julie Kessler, Billy Eichner as Billy Epstein, James Urbaniak as Arthur Tack, Andrea Martin as Marilyn Kessler, Lucy Liu as Veronica Ford
Seasons: 3
Status: Ended
Difficult People reviews
What the critics are saying
"Difficult People isn't for everyone, but that's a big factor in its charm. The always whipsmart, fast-paced comedy created by Julie Klausner is extremely insular in its focus on Julie (Klausner) and Billy (Billy Eichner), pop-culture-obsessed New York comedians whose bad attitudes are often the cause of their problems. But that focus means that as the show has progressed, the characters have had the chance to… well, maybe not "grow," in the traditional sitcom sense. However, they do seem capable of change." —Liz Shannon Miller, IndieWire
The charm of Difficult People is that it refuses to deal in charm. Though witty and observant, albeit in a relentlessly negative way, Julie and Billy are clueless. They really do live in a bubble of their own making, and it isn't adorkable or compensatory. Their friendship is powerful but limiting and destructive, their brilliance hampered by their refusal to acknowledge that the world is not their living room. Which, if Klausner doesn't lose her nerve, makes Difficult People an illuminating sendup of far too many things on television. —Mary McNamara, Los Angeles Times
---
The Looming Tower
Featuring strong performances by Jeff Daniels, Peter Sarsgaard, and Tahar Rahim, Hulu's "9/11 origin story" miniseries The Looming Tower is a solid espionage thriller given extra weight by the fact that it's exploring what led to one of the darkest days in American history. Most of us have grown up watching this sort of story unfold on both the small and large screen, but every moment of The Looming Tower unfolds beneath that sense of terrible foreknowledge, turning every viewer into a Cassandra and making every missed opportunity to avert Al Qaeda's plans that much more brutal. —David Wharton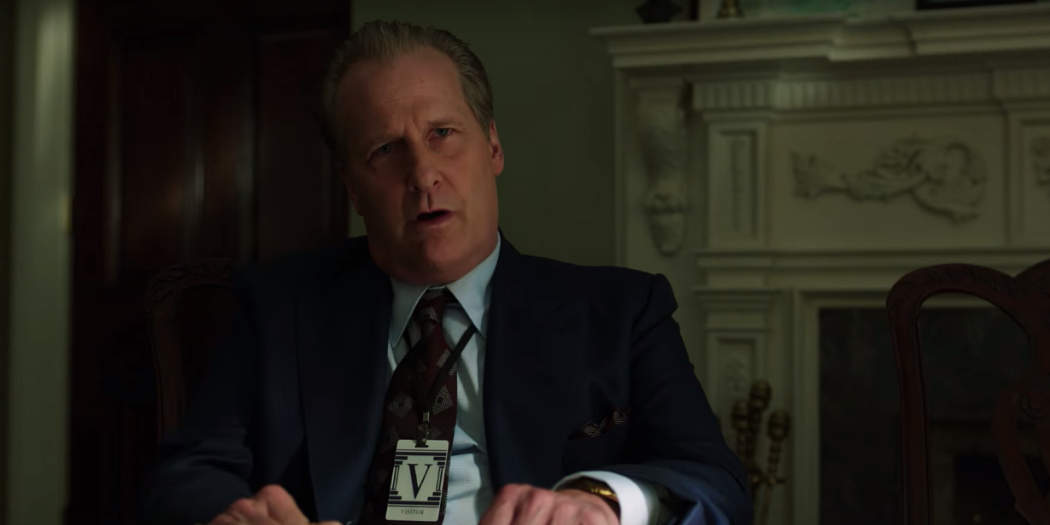 Launched: February 28, 2018
Genre: Drama (miniseries)/Hulu original series
Starring: Jeff Daniels as John O'Neill, Tahar Rahim as Ali Soufan, Wrenn Schmidt as Diane Marsh, Bill Camp as Robert Chesney
Seasons: 1
Status: Concluded
The Looming Tower reviews
What the critics are saying
"From the remarkable cast (Michael Stuhlbarg and Bill Camp deserve analysis all to themselves, so enthralling are their beautifully developed supporting characters) to deft direction ([Alex] Gibney, an Oscar-winning documentarian, brings his past expertise to scripted TV in clever, efficient fashion — the flash-forward testimonials and found footage both speak to his storytelling brilliance), this is a limited series worth seeking out. It may be an unmissable history lesson, but it's also just one helluva story, told very, very well." —Ben Travers, IndieWire
"The Looming Tower works both as a recent period piece—note the dismissive way that female agents are described—and a cautionary tale about how rivalries and feuds within the U.S. intelligence community can lead to potentially deadly results. That's a lesson that, unfortunately, remains all too relevant." —Kristi Turnquist, The Oregonian
---
Future Man
This science fiction-tinged comedy arrives courtesy of executive producers Seth Rogen and Evan Goldberg. The premise—a janitor named Josh Futterman (Josh Hutcherson) is recruited by two resistance fighters from the future named Tiger and Wolf (Eliza Coupe and Derek Wilson) after beating a video game—is essentially lifted from The Last Starfighter. Future Man acknowledges this, and it offers copious nods to Back to the Future and Quantum Leap. But damn if it isn't funny. —C.O.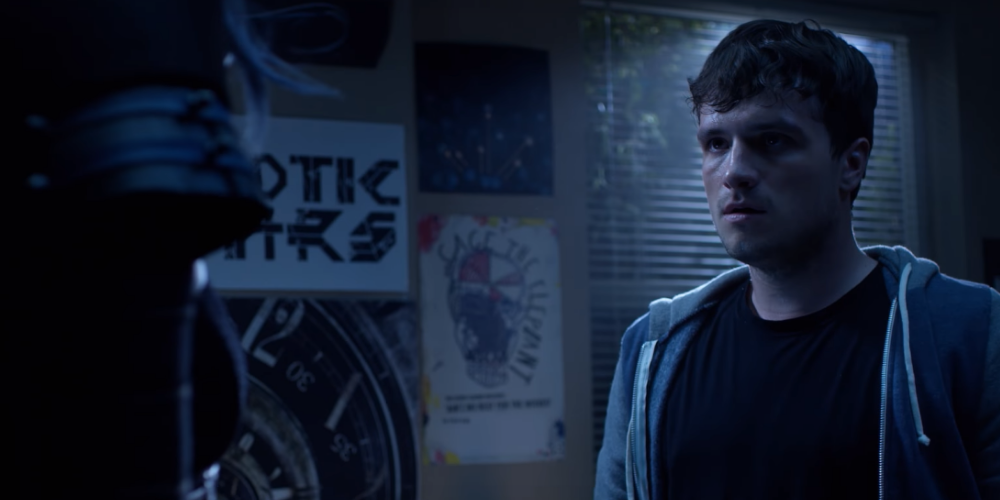 Launched: November 14, 2017
Genre: Comedy/Hulu original series
Starring: Josh Hutcherson as Josh Futturman, Eliza Coupe as Tiger, Derek Wilson as Wolf, Ed Begley, Jr. as Gabe Futturman, Glenne Headly as Diane Futturman, Haley Joel Osment as Dr. Stu Camilo
Seasons: 3
Status: Ended
Future Man reviews
What the critics are saying
"Sophomorically funny and hormonally twitchy, Future Man is just too stupidly engaging to pass by. Once you know that Future Man is written and produced by Seth Rogen, Evan Goldberg, Kyle Hunter, and Ariel Shaffir, the team behind the epically uncouth cartoon Sausage Party, further explanation becomes almost totally unnecessary. It's a comic onslaught against video-gamers and their culture of the past 30 years or so, with the occasional random shot at baby boomers so they won't be left out of the fun." —Glenn Garvin, Reason
Much like other shows I've seen that misunderstand the reality of playing games, Future Man is better off when it's doing what Rogen & co. do best: high school-level sex jokes and the occasional moment of out-of-left-field heart. —Allegra Frank, Polygon
---
Into the Dark
Into the Dark is another horror anthology show, less American Horror Story and more Black Mirror. Each self-contained episode revolves around a holiday, and the plan is to release one per month for a year. They play more like movies, judging from the pacing and 90-minute runtimes of the two episodes Hulu made available for review. While the first episode, "The Body," fails to strike a darkly funny tone with groan-inducing jokes and pop culture reference, "Flesh & Blood" provides a tight, tense, and fun Thanksgiving story about a family dealing with loss. I'm looking forward to whatever Blumhouse brings viewers for Christmas. —Eddie Strait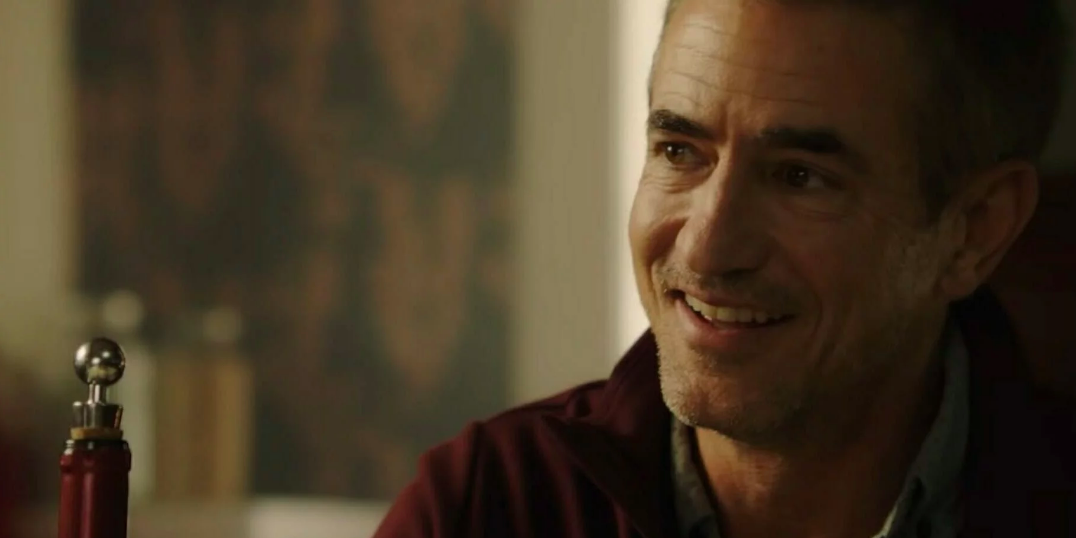 Launched: October 5, 2018
Genre: Horror anthology/Hulu original series
Starring: Various per episode, including Felicia Day, Wil Wheaton, Tom Bateman, and Diana Silvers
Seasons: 2
Status: Pending
Into the Dark reviews
What the critics are saying
On "The Body": "It's everything Hitchcock's TV work used to be: Macabre. Smirky. Gaspingly gruesome (though the standards on that are a moonshot away from what they were 60 years ago). And amusingly amoral. All we're missing here is a droll cockney accent and an occasional affinity for avian animosity." —Glenn Garvin, Reason
On "Culture Shock": "The direction is stylish, slowly lulling viewers into the same false sense of security as Marisol with the apple pie trappings of Americana. Byron Werner's cinematography sharply marks the contrast between the claustrophobic and bleakly muted tones that mirror how Marisol initially feels about her home country, and the bright, vibrant colors of the idyllic version of America she's presented with. —Anne Cohen, Refinery 29
---
Casual
In the Hulu original series Casual, Michaela Watkins stars as Valerie, a recent divorcee trying to reenter the dating pool while raising her teenage daughter, Laura (Tara Lynne Barr). She gets plenty of advice—not all of it good—from her bachelor brother, Alex (Tommy Dewey), who lets Valerie and Laura move in with him while they try to adjust to their new status quo. It's a dark show, particularly the third season. Simply put, if you're the type of person to crack jokes at a wake, this is the show for you. —Nico Lang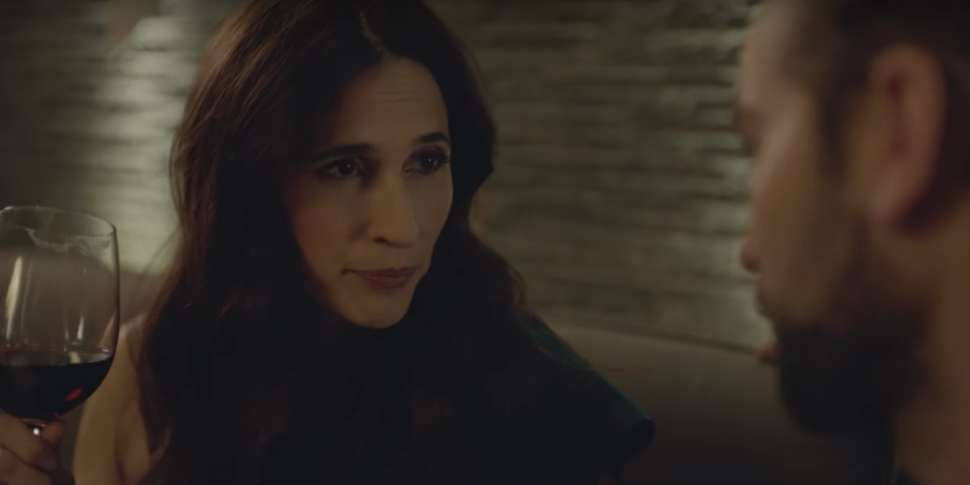 Launched: October 7, 2015
Genre: Comedy/Drama/Hulu original series
Starring: Michaela Watkins as Valerie, Tommy Dewey as Alex, Tara Lynne Barr as Laura, Nyasha Hatendi as Leon, Julie Berman as Leia
Seasons: 4
Status: Ended
Casual reviews
What the critics are saying
Casual can sometimes seem almost too self-consciously of a piece with so many other high-minded shows and indie films about dysfunctional families and poisoned relationships: Amazon's Transparent, HBO's Togetherness, FX's Married, and FXX's You're the Worst, to name a few. These upper-income, mostly white tales of ennui in L.A. tend to feed off one another's cliches. There's a continual sense that we're being let into a club, with look-but-don't-touch rules of aloofness. Still, it's good for a quick fling. —Hank Stuever, Washington Post
"While there's a familiarity in the context of prestige television to some of the surface stories — frankness about sex, inappropriate behavior, lots and lots of talking — it's a really engaging show that I gobbled up in a couple of sittings, primarily on the strength of the care with which the characters are written and acted." —Linda Holmes, NPR
---
11.22.63
Stephen King adaptations have long been a hit-or-miss proposition, but Hulu mostly got it right with this miniseries based on his 2011 time travel novel. James Franco stars as an English teacher who travels back in time to attempt to prevent the assassination of John F. Kennedy. Once settled in the past, however, things become a lot more complicated—and not just when it comes to saving the president. —M.J.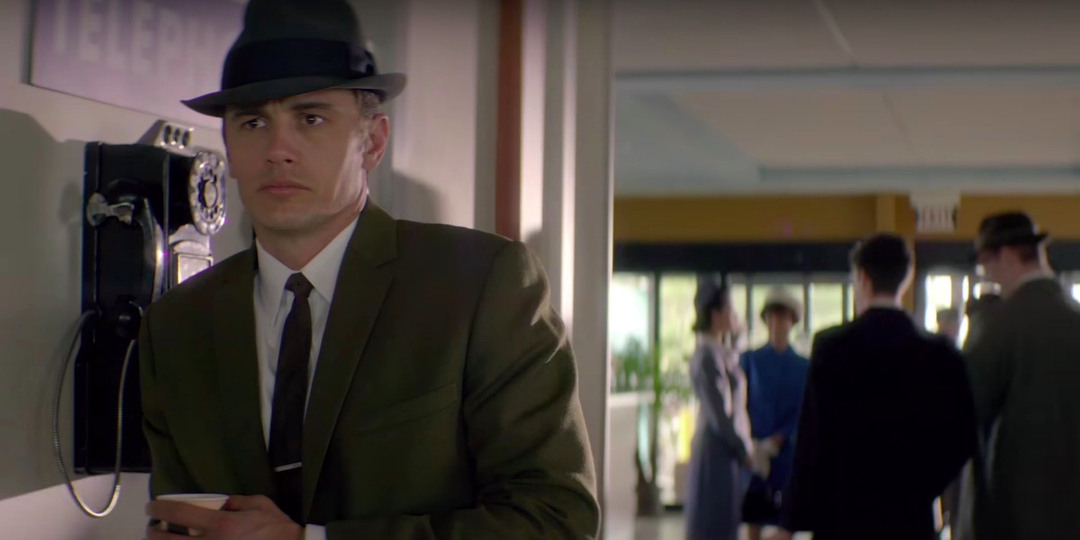 Launched: February 15, 2016
Genre: Science fiction/Thriller (miniseries)/Hulu original series
Starring: James Franco as Jake Epping/George Amberson, Chris Coope as Al Templeton, Sarah Gadon as Sadie Dunhill, Lucy Fry as Marina Oswald, Daniel Webber as Lee Harvey Oswald
Seasons: 1
Status: Ended
11.22.63 reviews
What the critics are saying
"Hulu's version takes some liberties with his characters but preserves the essentials of his not-so-short story: a reexamination of the case against Lee Harvey Oswald and possible coconspirators and the romance, both with a woman named Sadie Dunhill (Gadon) who may distract Jake from his mission, and with the past itself, which stubbornly resists change and doesn't always look so pretty up close." —Ellen Gray, Philadelphia Inquirer
"King's a great storyteller, so blind faith is often rewarded — a big reason why so many of his books have been made into satisfying TV (and movie) adaptations. But the best ones start off simple and stay that way. Complexities, twists, even disjunctions will arrive — but you're so far down the wormhole of the story by that point that there's no point in turning back, no reward in questioning them, either. You're all in. King and his adaptation have you in their grip." —Verne Gay, Newsday
---
Marvel's Runaways
Based on the comic series of the same name, Marvel's Runaways follows six super-powered high school students who decide to get the childhood gang back together. Given the friends' abilities, their reunion quickly evolves into a team effort to thwart a villainous team known as the Pride. There's just one complication: The Pride comprises the students' parents. As these teens fight to conquer evil, they must also grapple with the fact that the people closest to them are actually insidious strangers. —Bryan Rolli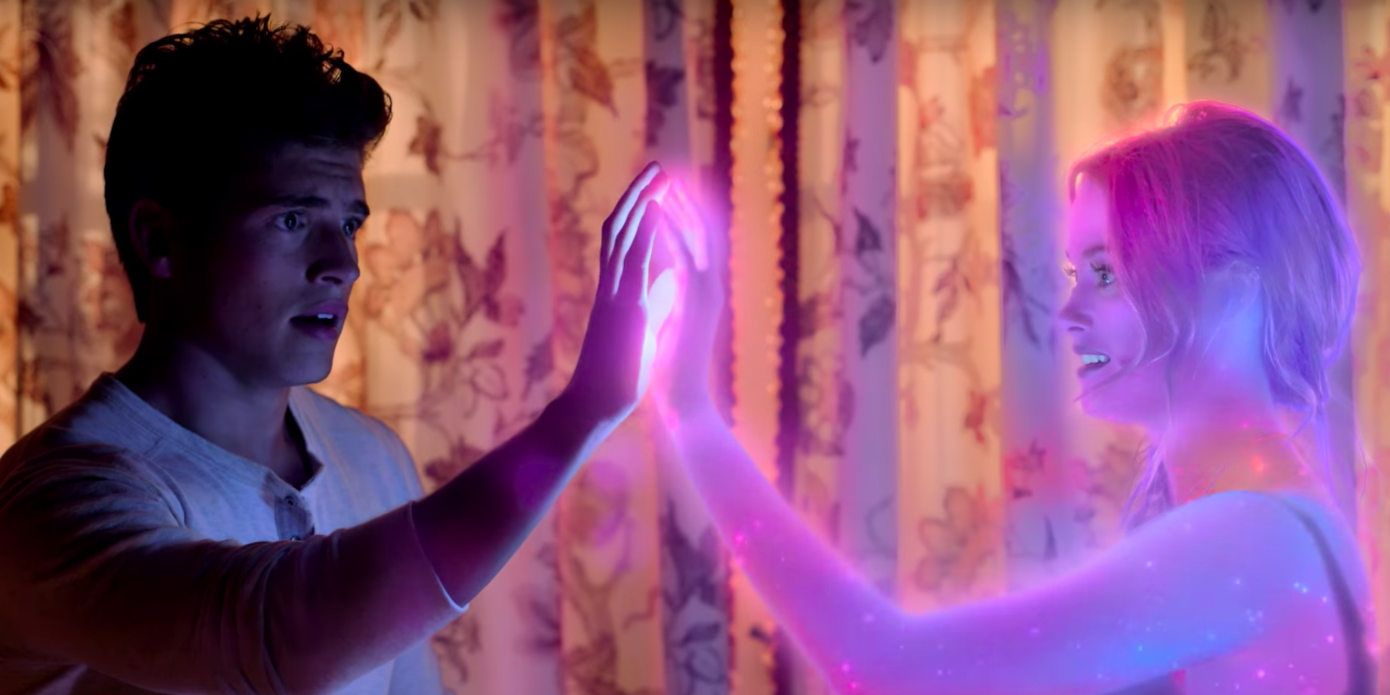 Launched: November 21, 2017
Genre: Superhero/Teen Drama/Hulu original series
Starring: Rhenzy Feliz as Alex Wilder, Lyrica Okano as Nico Minoru, Virginia Gardner as Karolina Dean, Ariela Barer as Gertrude Yorkes, Gregg Sulkin as Chase Stein, Allegra Acosta as Molly Hayes Hernandez
Seasons: 3
Status: Ended
Marvel's Runaways reviews
What the critics are saying
On season 2: "One of the criticisms of Marvel's Runaways' first season was that for a show about a group of teens who run away after they discover their parents are part of a supervillain organization, there was very little running away until the end. But inseason 2, the teens try to survive on the run as they evade the cops, authority figures, and—most significantly—their parents. The show juggles a large cast and a multitude of secrets, and it's an effort that mostly succeeds. —Michelle Jaworski, The Daily Dot
Watching Runaways is like drinking a milkshake laced with vodka — luxurious sweetness married to breathtaking bite. Watching Runaways is like drinking a milkshake laced with vodka — luxurious sweetness married to breathtaking bite. —Michal Schick, Hypable
---
Chance
Hugh Laurie took home a pair of Golden Globes for his role as the acerbic Dr. Gregory House in House, and Chance slots him into a similar role as a troubled medical professional. This time he's Eldon Chance, a San Francisco-based forensic neuropsychiatrist. He gathers every bit of expertise about both the human mind and the criminal mind after he finds himself on the bad side of a patient's violent spouse, who also happens to be a cop. The Hulu original series is based on the novel by Kem Nunn. —D.W.
Launched: October 19, 2016
Genre: Crime drama/Psychological thriller/Hulu original series
Starring: Hugh Laurie as Dr. Eldon Chance, Gretchen Mol as Jaclyn Blackstone, Ethan Suplee as Darius 'D' Pringle, Greta Lee as Lucy Baek
Seasons: 2
Status: Canceled
Chance reviews
What the critics are saying
"Chance sometimes feels like it's a mystery without a question, operating best when Eldon is the focus instead of Jaclyn, his indefinable patient. The series is also far from a pulse-pounding ride, a la Breaking Bad, as most of the first five episodes are spent establishing motivations. But Chance is buoyed by a strong supporting turn from Embry and an aptly nuanced take from the hot-like-fire Laurie, meaning audiences open to a little self-reflection should volunteer to be victims for this one." —Ben Travers, IndieWire
"Laurie is very un-House-like here, playing Chance as timid, unsure and unstable, which led me to believe some of what Chance is experiencing may not be real. His performance is quite a contrast to the cocky, obstinate House or to the menacing arms dealer he played in this summer's hit, The Night Manager. The change here shows off his versatility as an actor. Chance is paced extremely well, building with tension from the outset. It'll hook you, then surprise you." —Jeff Korbelik, Lincoln Journal-Star
---
Harlots
Samantha Morton stars in Harlots as Margaret Wells, a former prostitute-turned-madam of her own brothel in 18th century London. As she struggles to better her station in life, she meets resistance from societal pressures, religious zealots, and her biggest rival. Who is this nemesis? Why, her former madam. With Morton playing against type, Harlots is, as Nico Lang wrote in our review, "a breath of fresh air and a bawdy delight." —D.W.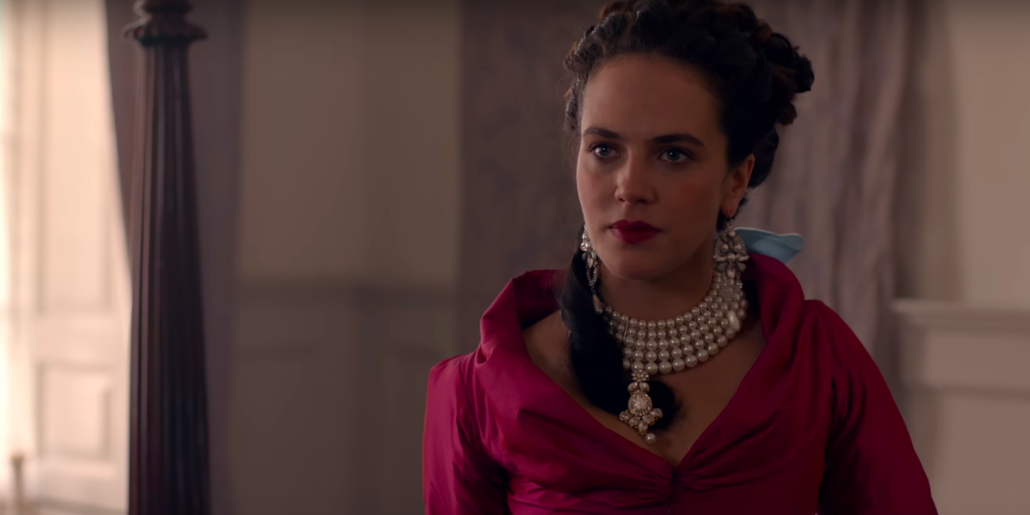 Launched: March 29, 2017
Genre: Period drama/Hulu original series
Starring: Samantha Morton as Margaret Wells, Lesley Manville as Lydia Quigley, Jessica Brown Findlay as Charlotte Wells, Eloise Smyth as Lucy Wells
Seasons: 3
Status: Canceled
Harlots reviews
What the critics are saying
"Harlots is a show created by two women, Moira Buffini and Alison Newman. Unlike most shows, Harlots features a mostly female creative team of producers, directors, and writers. The result is a series that avoids the temptation of focusing on nude bodies and sex, which is arguably the way male producers have treated prostitutes in shows like Game Of Thrones and Deadwood. —Eric Deggans, NPR
Shocking and fascinating, Harlots will keep you watching not for the sex and nudity but for the women trying not to sell their souls along with their bodies. —Gail Pennington, St. Louis Post-Dispatch
---
I Love You, America
For its first dance with late night, Hulu takes the Netflix-Chelsea Handler approach with weekly episodes. But that's about where the comparisons to Handler or other late-night shows end. I Love You, America's set feels like a throwback to a late-'90s MTV show. The host, Silverman has a "white guy at a desk" to throw to in case America needs comfort. That silly, "Oh you old so-and-so" vibe fits into the show's nostalgic feel. A joke about white guys and comfort lands at a time when it has much more weight. Perhaps Silverman will grind that down on a future show. It's an uneven approach and Silverman explains this, a few times. But I Love You, America tries balancing personal exploration—Silverman tells the audience she's trying to change her "cunty" behavior by being open to more viewpoints—with bubble popping. —A.S.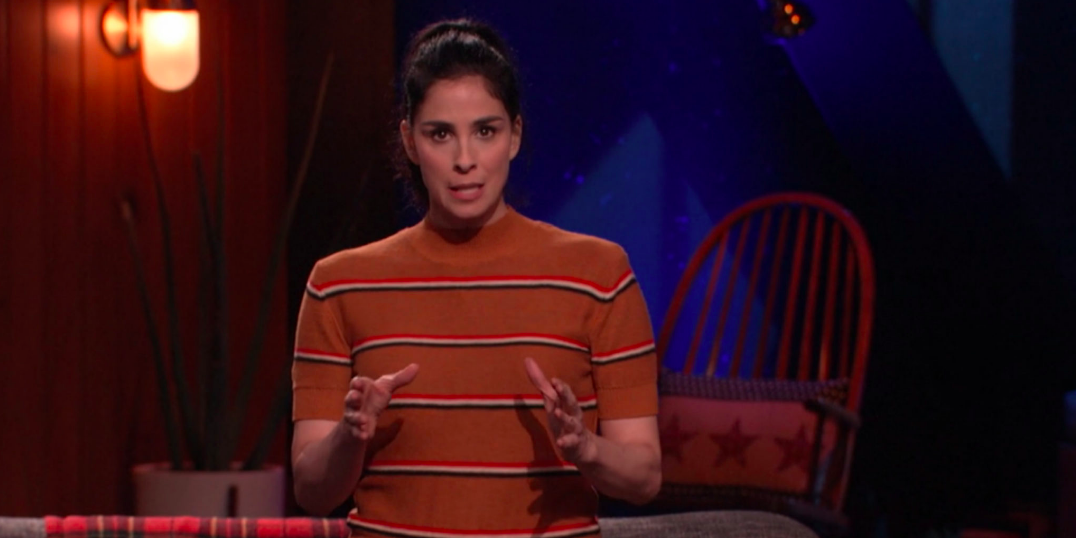 Launched: October 12, 2017
Genre: Variety/Talk Show/Hulu original series
Starring: Sarah Silverman, Mather Zickel
Seasons: 2
Status: Cancelled
I Love You, America reviews
What the critics are saying
"The strange cocktail of earnestness and sarcasm, sincerity and self-awareness, political commentary and dumb gags, is like nothing else on television or streaming. There were several points during the premiere episode where I had a very strange 'I don't know what this is' feeling. In television, where we can pretty much figure out what every show is going for within the first five minutes, that bewilderment feels oddly … refreshing? —Rob Thomas, The Capital Times
"One wonders if viewers, too, are interested in how people feel. It seems like every week we get a new gonzo-style piece about the 'flyover' state Trump voter, and most merely recycle their sentiments of isolation, economic displacement and animus towards the DC 'swamp.' For liberals, too, there's no shortage of outlets for catharsis and advocacy. In short, contemporary politics is all feeling; what it lacks is empathy. Thus, Silverman's task—to use the former as a vehicle for the latter—is a noble one." —Jake Nevins, The Guardian
---
Battleground
Battleground is filmed in a mockumentary style reminiscent of The Office or Parks & Recreation. It's a workplace comedy set within the cutthroat world of politics. Created by actor J.D. Walsh, Battleground follows a group of campaign staffers trying to help a dark horse Democratic candidate win a U.S. Senate seat in Wisconsin. One of Hulu's first original scripted series, Battleground tends to be overshadowed by more recent projects, but it's funny, smart, and charming. —D.W.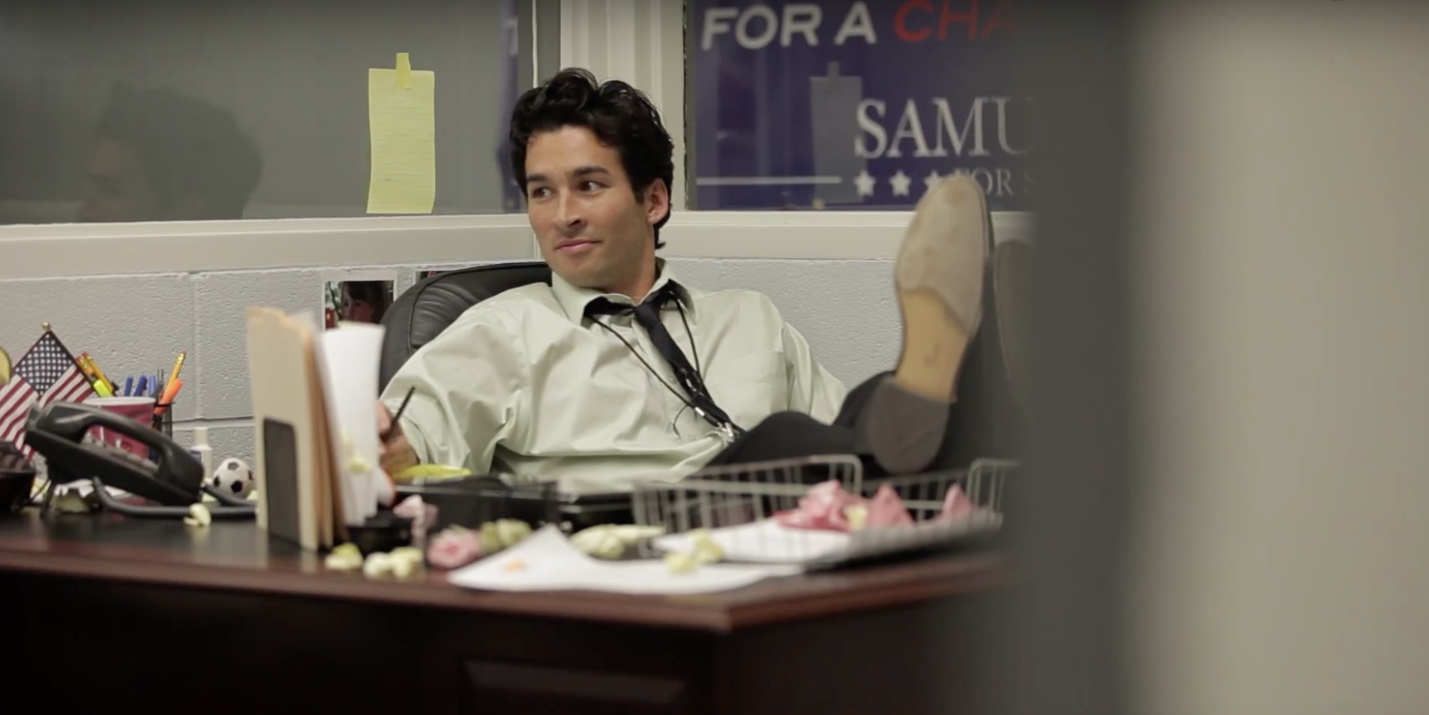 Launched: February 14, 2012
Genre: Comedy/Drama (Mockumentary) /Hulu original series
Starring: Jay Hayden as Chris "Tak" Davis, Campaign Manager
Teri Reeves as Kara "KJ" Jamison, Communications Director
Jack DeSena as Cole Graner, Speechwriter, Alison Haislip as Ali Laurents, Social Media Director
Seasons: 1
Status: Not renewed; turned into a podcast in 2017 for season 2
Battleground reviews
What the critics are saying
"Battleground has its modest virtues. Jay Hayden is an engaging presence as the slick-talking campaign manager constantly spinning and flailing about for novel ways to keep his underfunded candidate afloat. The plots of the first two episodes made available for review have a nice shaggy-dog quality, taking time out from television debates and rallies to show the characters hanging out and rapping about their inter-office romances and feuds — everything it seems, but politics . . . Battleground's rigidly apolitical approach is welcome relief, even if it is a bit bizarre for a show that is ostensibly about politics." —Brent Lang, The Wrap
"The show gets off to a rough start with an awkward mix of styles and an overreliance on mockumentary tropes, but slowly the elements start to come together, and like the campaign it depicts, Battleground becomes a scrappy charmer that thrives on underestimation." —Brandon Nowalk, AV Club
---
Daily Dot Hulu Guides
---
Daily Dot Best Hulu Movies
---
Daily Dot Best Hulu Shows
---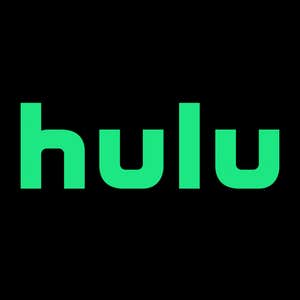 | | |
| --- | --- |
| Hulu with ads | $5.99/mo. or $59.99/yr. |
| Hulu with no ads | $11.99 |
| Hulu Live TV + Hulu with ads | $64.99 |
| Hulu Live TV + Hulu no ads | $70.99 |
---
Premium Streaming Service Guides
Live TV Service Guides
Entertainment Channel Guides
Streaming Device Guides
The Daily Dot may receive a payment in connection with purchases of products or services featured in this article. Read our Ethics Policy to learn more.