---
Solar Opposites, the new animated series from Rick and Morty co-creator Justin Roiland and producer Mike McMahan, thrives in its own absurdity. It's an eclectic family sitcom that plays fast and loose with the classic format. It's a sci-fi technicolor dreamscape with plenty of meta-infused commentaries. (It even bends genres a bit, at one point turning into something akin to an action movie.) When those elements collide, there are glimpses of the show's potential greatness.
Solar Opposites

RELEASE DATE:
May 8, 2020
CREATORS:
Justin Roilland and Mike McMahan
STREAMING:
Hulu
After their home planet is destroyed, two aliens, their replicants, and their pupa crash-land on Earth while searching for a planet to cultivate. They discover to their horror that it's populated by humans, forcing them to live among them.
It's visually similar to Roiland's other show and the main character that Roiland voices even sounds similar to Rick Sanchez—if Rick wasn't constantly burping and stumbling over his words. And while it doesn't quite reach the same level that Rick and Morty does and takes longer to find its footing, it's the kind of show that Rick and Morty fans can easily sink their teeth into.
As the title card appears on each episode, Korvo (Roiland) explains how he and his unconventional family all got there. He, Terry (Thomas Middleditch), their two replicants Yumyulack (Sean Giambrone) and Jesse (Mary Mack), and a yellow Pupa—who's basically a cross between Jack-Jack from The Incredibles and a strangely cute and dangerous pet—crash-landed on Earth after an asteroid destroyed their picturesque planet. Their mission was to find a new planet to terraform once the Pupa is old enough, but until then, they're stuck in the middle of suburbia on a human-infested planet with a broken ship that literally crashed into a house. Every episode, Korvo finds something new to get mad at, and a good chunk of the time, he kinda has a point.
Some of the aliens take to Earth much more than others. Korvo, the more bookish type who's set on sticking to the mission, can't wait to get back on track while Terry, who's more laid back and becomes obsessed with pop culture, is fine staying put. Yumyulack and Jesse are essentially your average sitcom teenagers with an alien bent. Yumyulack wants to study humanity and is more callous, while Jesse is happy to try and blend in. While they're often at odds with one another, they're much more entertaining to watch when their interests align. As a family unit, they're barely cohesive, but that's the least of their problems.
---
---
As much as they might love or hate their current predicament, they're stuck in it for the time being. And for much of its first season, Solar Opposites relishes without the restrictions that broadcast or even cables shows have to contend with. Nothing is censored, so Solar Opposites is free to drop as many "fucks" as it pleases or get raunchy; there are even a couple of lighthearted digs at the streaming service it calls home along the way. (At one point, Jesse points out that Yuyumlack's plan to "just slip into the seat, do nothing, then eventually, it'll seem normal that I'm there" sounds just like Hulu's strategy.)
Solar Opposites is aiming for laughs, and in its eight-episode first season, there are plenty of them as it plays fast-and-loose with several classic sitcom tropes with an alien twist. In one episode, Korvo and Terry release nanobots into the water so they can learn everything about their neighbors, but more importantly, it's to discover why their neighbors don't like them. In another, they build their own man cave (and a TV housewife) to get the full-blown TV sitcom experience. Yumyulack and Jesse navigate high school, another hotbed for comedy potential, in an environment where they're not sure if everyone hates them because they're aliens or if they don't like their personalities. (It's mostly the former.) As a sweet-toothed agent of chaos, the Pupa is at the center of some of Solar Opposites' funnier moments.
A lot of Solar Opposites is straight-forward and on-the-nose with the kind of humor you'd expect from a Roiland comedy. But a recurring (and very human) subplot in which Yumyulack and Jesse keep shrinking humans and placing them into a multitiered glass container quickly turns absurdly dystopian and culminates in an episode entirely from the other side of the glass. It's bleak while proving it still has some bite.
We've seen our fair share of sci-fi and futuristic stories, some of which feel downright prescient right now. But Solar Opposites provides a perfectly entertaining escapist alternative that, for every bit of cerebral comedy, there's just as much low-brow humor to accompany it.
All eight episodes of Solar Opposite's first season will drop on Hulu May 8.
Daily Dot Hulu Guides
---
Daily Dot Best Hulu Movies
---
Daily Dot Best Hulu Shows
---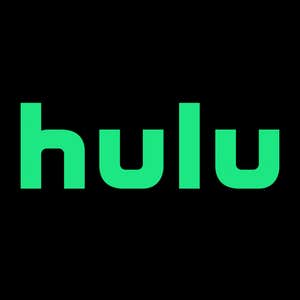 | | |
| --- | --- |
| Hulu with ads | $5.99/mo. or $59.99/yr. |
| Hulu with no ads | $11.99 |
| Hulu Live TV + Hulu with ads | $64.99 |
| Hulu Live TV + Hulu no ads | $70.99 |
---