With the 91st Academy Awards set for Sunday, you have some tough choices. And yeesh, eight best picture nominees? That's a lot of screen time.
So, we asked the Daily Dot's newsroom: Of the acclaimed favorites poised to win Oscars, which one would you actually want to watch again? Prestige films can be a tedious and joyless experience, after all, and these are the films we can't wait to stream with a fervor usually reserved for season 3 of The Office.
Even if something here was nominated as a documentary, foreign, or animated film, we'd still rather watch it again than, say, actual best picture nominees like Green Book and Bohemian Rhapsody. Here's what the gang came back with.
Oscars 2019: The best pictures
The Favourite
With 10 nominations, The Favourite is tied with Roma as the most popular movie at the Oscars. It's also a surprisingly offbeat choice: A historical movie with a dark sense of humor and an all-female love triangle at its heart, with none of the genre tropes you usually expect from period dramas. Starring Olivia Colman as the 18th century Queen Anne and Emma Stone and Rachel Weisz as her two warring love-interests, it's become a cult hit thanks to its sensitive yet bitchily hilarious tone. Director Yorgos Lanthimos is known for making weird, often violent movies like The Lobster and Killing of a Sacred Deer, and this is his first truly mainstream hit. —Gavia Baker-Whitelaw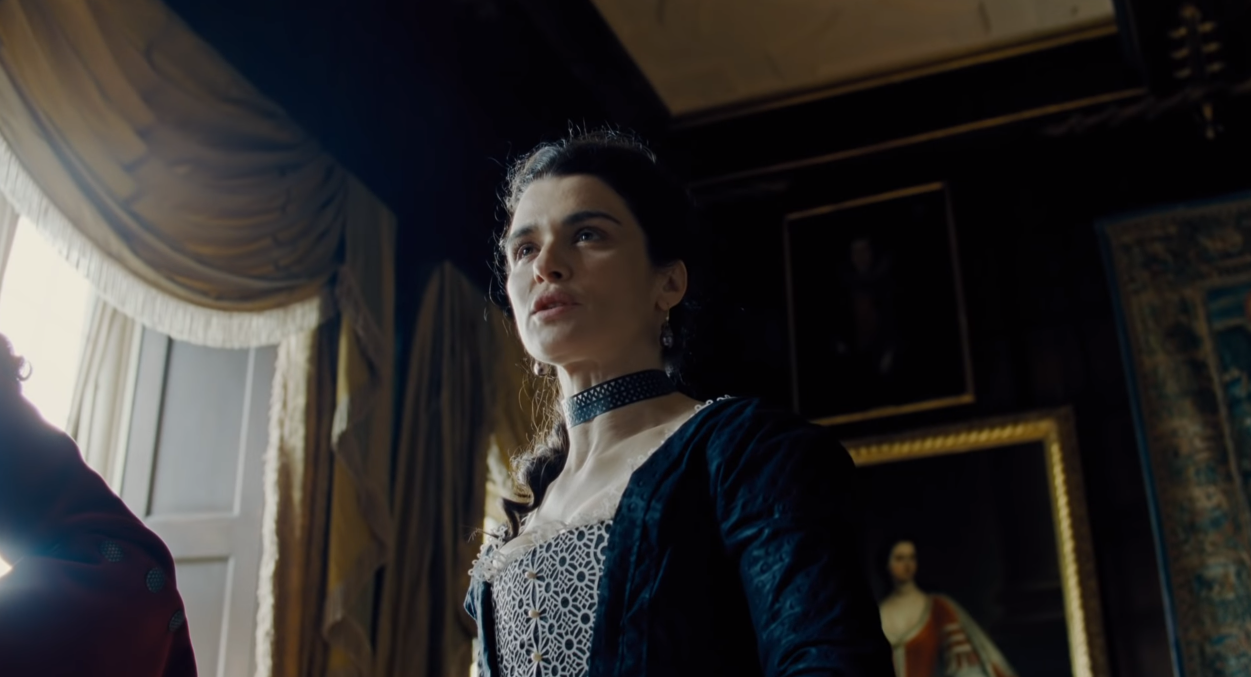 Spider-Man: Into the Spider-Verse
Spider-Man: Into the Spider-Verse is a nearly perfect film (and it's a travesty it isn't nominated for best picture). Each shot is packed with details, just about everything in the script gets paid off by the end of the movie, and the animation itself is unlike anything we've ever seen before; it really feels like a physical comic book come to life. Sony Animation had an even bigger task at hand with the film. It not only had to win over longtime fans and animation skeptics but also convince burnt out moviegoers that this was an essential story to tell.
With Into the Spider-Verse, Sony did that and more. By focusing the story on Miles Morales, the Black-Latinx Brooklyn teenager who takes on the mantle, it gave us an exhilarating and hilarious film that rewards on multiple rewatches. The introduction of its motley crew—which included Gwen Stacy, Spider-Man Noir, Spider-Ham, Peni Parker, and a schlubby middle-aged Peter Parker—made us want to spend more time with all of them. And in the midst of the film's often beautiful chaos, it contained a refreshing story with an even greater message: anyone can wear the mask. Nothing encompasses that more than Miles' leap of faith.
Even if it doesn't win the animated feature Oscar, the film's legacy is already shaping up: Miles Morales is going to change lives. —Michelle Jaworski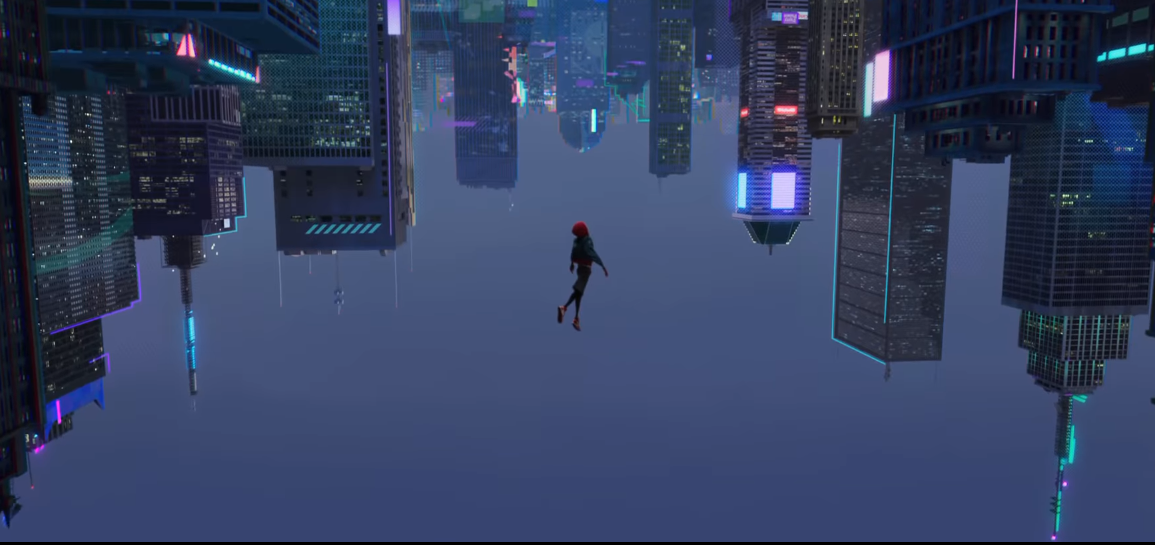 This foreign language nominee is up against Roma, another movie about unconventional families. But Hirokazu Kore-eda's Shoplifters relies less on memory and reconstructing the past, and it lives in a totally different world. We meet the family at the heart of the film in present-day Tokyo and see patriarch Osamu (Lily Franky) and son Shota (Jyo Kairi) in their first choreographed act of petty theft. Kore-eda toggles between showing the family as a whole, living in a cramped house with no privacy, and as individuals enduring mindless, demeaning jobs. When they take in a girl who's been abused by her mother, the family dynamic changes but not in a negative way. Shoplifters shows a group of people thrown together, doing the one thing they know how to do to get by, which makes the second act even more devastating. —Audra Schroeder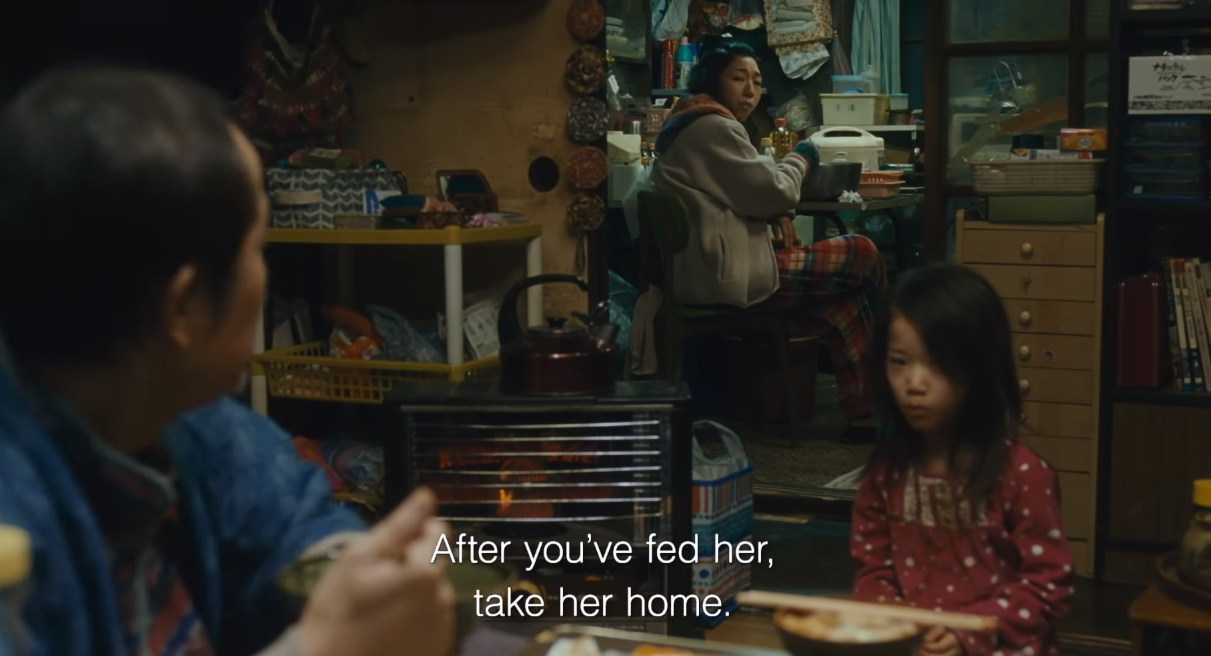 Roma
Alfonso Cuarón's Oscar contender is indulgent. But the Mexican director earned every frame. Based on his childhood as an upper-middle-class kid in 1970s Mexico City, the movie recreates vivid memories with stunning detail. I went to kindergarten in Mexico City during the '80s, and hearing vendors near Chapultepec park sell balloons and miniature toy skeletons was an overwhelming thing to feel again, even streaming at home on Netflix. But the film isn't some love letter to one type of person's experience like Richard Linklater's Boyhood, it's about the shared trauma of a nation. One with a perpetual chip on its shoulder. You learn that even in the affluent Roma neighborhood, the people who talk about the NFL and buy Fords that don't fit in the garage to feel like they've arrived at something in society are just filling voids. Roma's hero is the woman who struggles most, carries everyone else's emotional labor with unsinkable resolution, and deals. —Ramon Ramirez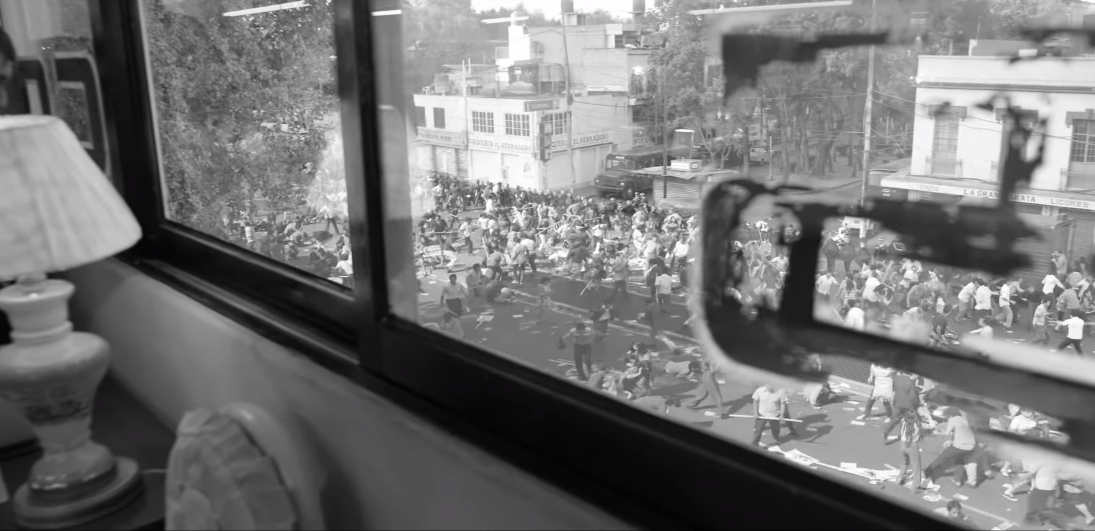 READ MORE:
Bao
Nobody knows how to tug at heartstrings like the artists and animators at Pixar. For decades, their touching animated shorts have brought countless moviegoers to tears over seemingly mundane moments and objects: a love story between umbrellas, a lonely volcano, a terrified baby bird, a stork struggling at his day job. But with Bao, director Domee Shi manages to traverse the entire narrative arc of a mother/son relationship from birth to adulthood, introducing unconditional love, rejection, and humor in turn to take the audience on an intense emotional journey—all without saying a word. Maybe it's because I married into a close-knit family, or maybe it's because my love language is food, but this one gets me every time, no matter what. Next time you watch, bring the mouthwatering bao recipe to life in a less literal way by making your own dumplings, courtesy of the movie menu maestro, Binging With Babish. —Monica Riese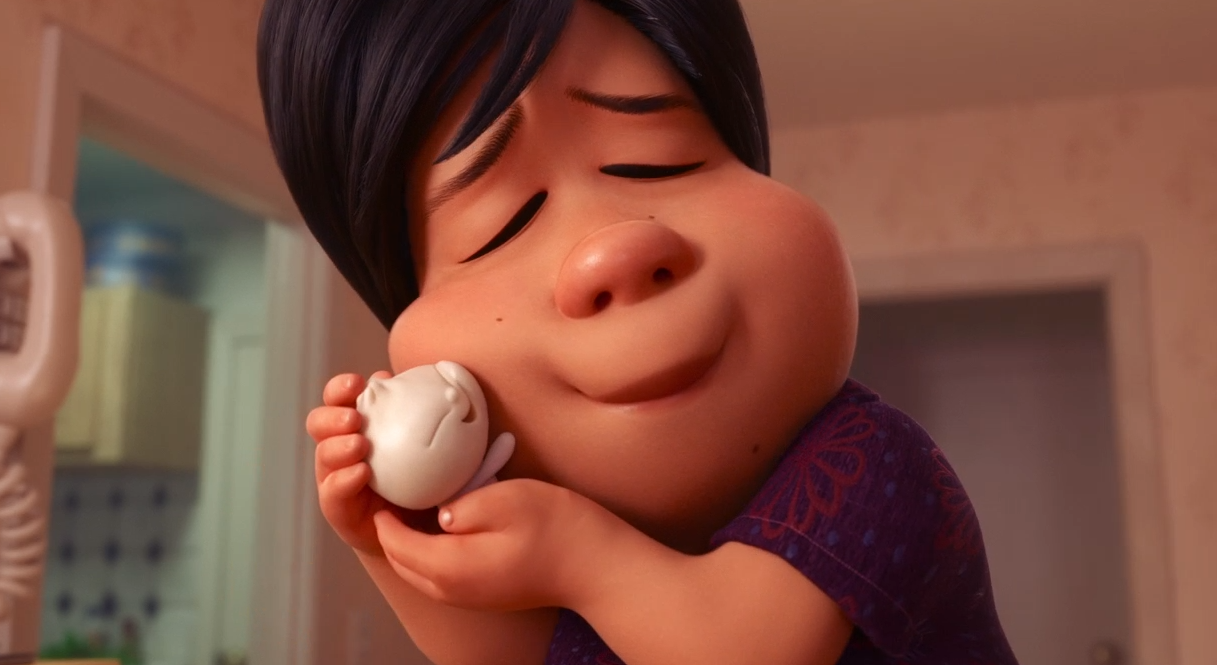 BlacKkKlansman
You can argue over the accuracy and political implications of Spike Lee's BlacKkKlansman all you want, but neither changes the fact that it's an exhilarating crime comedy/drama that gleefully indicts our modern sociopolitical climate. John David Washington stars as Ron Stallworth, the first Black detective at the Colorado Springs Police Department in the 1970s. Washington gives Stallworth a certain lackadaisical detachment that's amusingly at odds with the gravity of his mission: to infiltrate and expose a local Ku Klux Klan chapter. A strong supporting cast—including Adam Driver as the wiry Detective Philip "Flip" Zimmerman and Topher Grace as a bumbling David Duke—offers some welcome comic relief. But you won't be laughing when BlacKkKlansman makes a 180-degree tonal shift in its final minutes, lest viewers forget how little this country has actually evolved on the racial front. —Bryan Rolli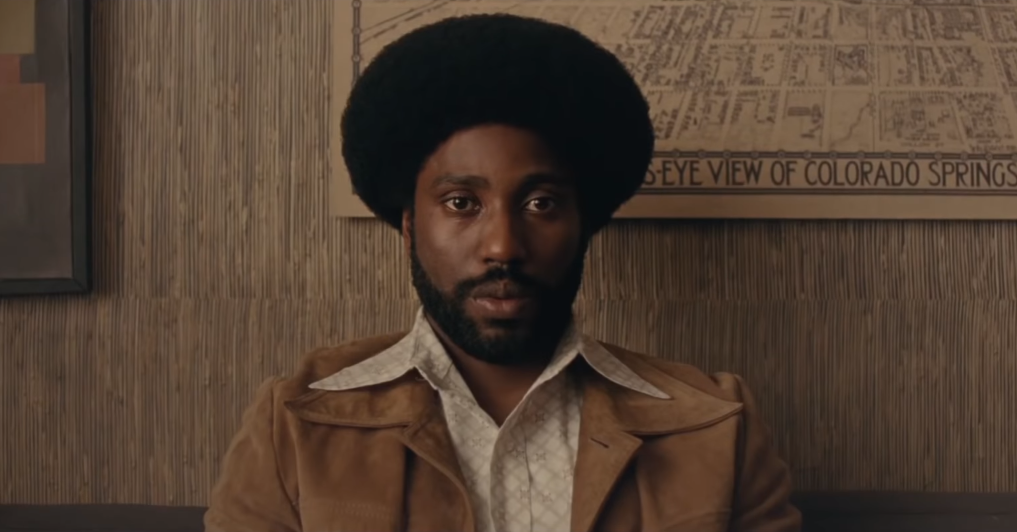 Black Panther
Black Panther was released in February 2018—a whole year ago. Usually, when a movie is released early in the year, everyone forgets about it by the time the Oscars are announced. But Black Panther was the highest-grossing film of the year. And people are still talking about it. Director Ryan Coogler gave us a Marvel film that felt different than anything we'd seen before in the superhero genre. The titular hero, played by Chadwick Boseman, is kind and sensitive and not threatened by the multiple strong women characters who are constantly saving his life. The villain, Erik Killmonger (played by Michael B. Jordan), is a complex character and not just a plot device. And the visuals of the fictional African country Wakanda are stunning. At the end of the year, we also got Spider-Man: Into the Spider-Verse. Somehow, two of the best films of the year were based on Marvel comic book characters. —Tiffany Kelly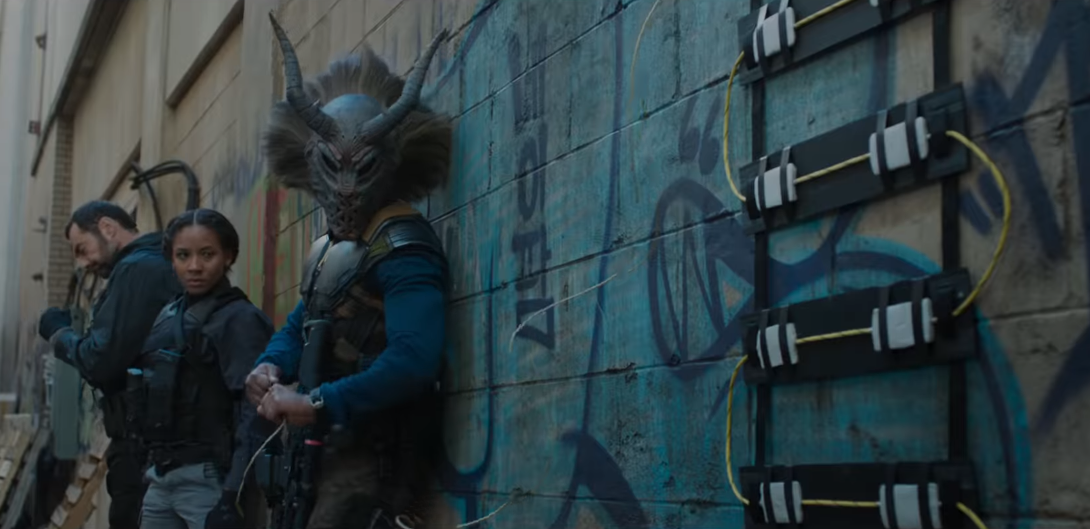 READ MORE:
A Star Is Born
A Star Is Born is my second choice mainly because I didn't think anyone else on staff would select it. Someone has to stand up for Ally! Before I saw the remake, I saw all the memes that people made from screengrabs of the trailer. So it was impossible to go into the movie with a clear mind. But the memes didn't prepare me for a movie where Bradley Cooper pees on himself onstage during an awards ceremony. Or for Lady Gaga performing a catchy song about butts on SNL. Really, this movie has everything. "Shallow" will never leave my head, and I've accepted that fact. —TK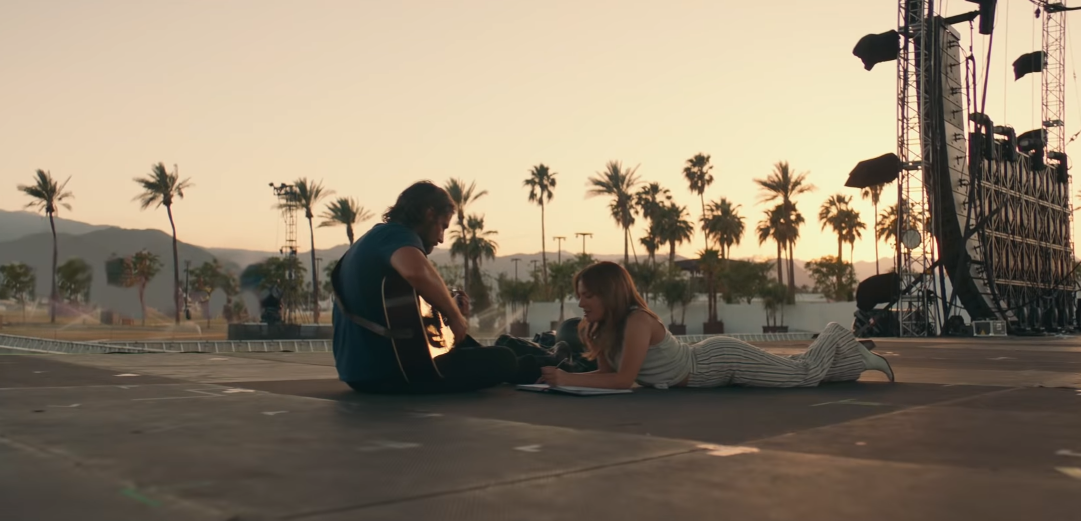 Vice
In some ways, Adam McKay's Dick Cheney biopic lives up to the promise of its initial trailers. Frequent method actor Christian Bale gives arguably his most transformative performance to date as the drawling, potbellied Cheney, while Steve Carell and Sam Rockwell combine humor and heft in their turns as Donald Rumsfeld and George W. Bush, respectively. But the clearly conservative-baiting film often plays like a rote origin story, checking all the requisite biopic boxes while skimping on the drama. The funny moments feel shoehorned into a glacial plot, while the narrative framework hints at a big reveal that lands with a thud. Cheney's illustrious political career warrants a movie that will critically evaluate his heinous actions. Vice is content to simply point and laugh. —BR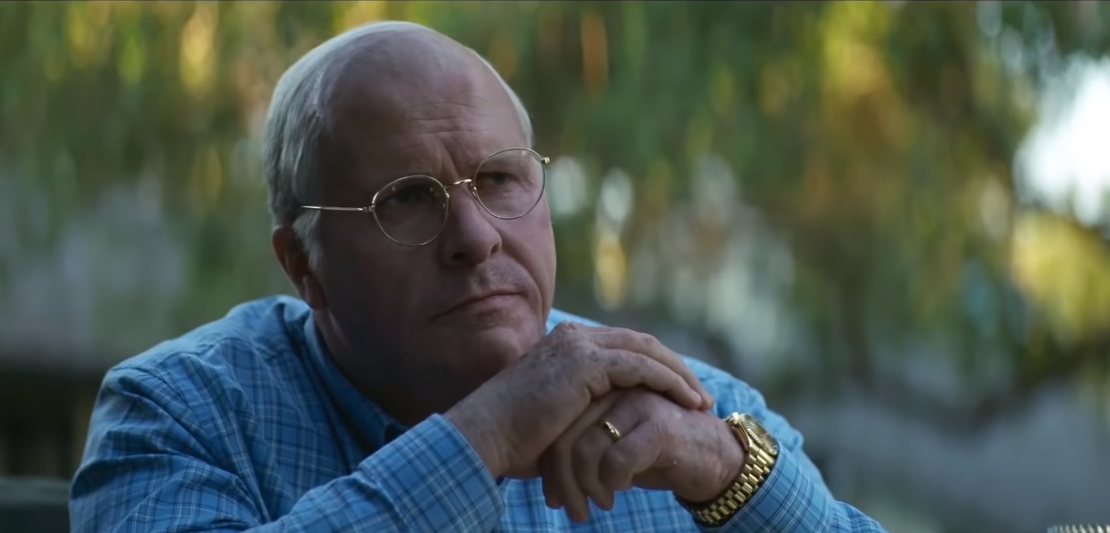 RBG
If you saw On the Basis of Sex but were disappointed by the film's singular focus on Ruth Bader Ginsburg's early career, consider supplementing with a rewatch of RBG. This documentary, directed by Betsy West and Julie Cohen, includes interviews from family, fans, and Gloria Friggin' Steinem and manages to be both broader and deeper than the fictionalized Hollywood account that came out the same year. Even in its dutiful documentation, though, it's clear that RBG is ultimately a film for Ginsburg's fans: The deeply humanizing portrait includes a tour of her collars and a confirmation of her internet-famous workout routine, plus a little hint of the typically austere woman's sharp sense of humor (and terrible reputation in the kitchen). As half the nation breathes a sigh of relief upon seeing Ginsburg return to the Supreme Court after lung cancer surgery earlier this year, it's the perfect time to rally the fan club with RBG. —MR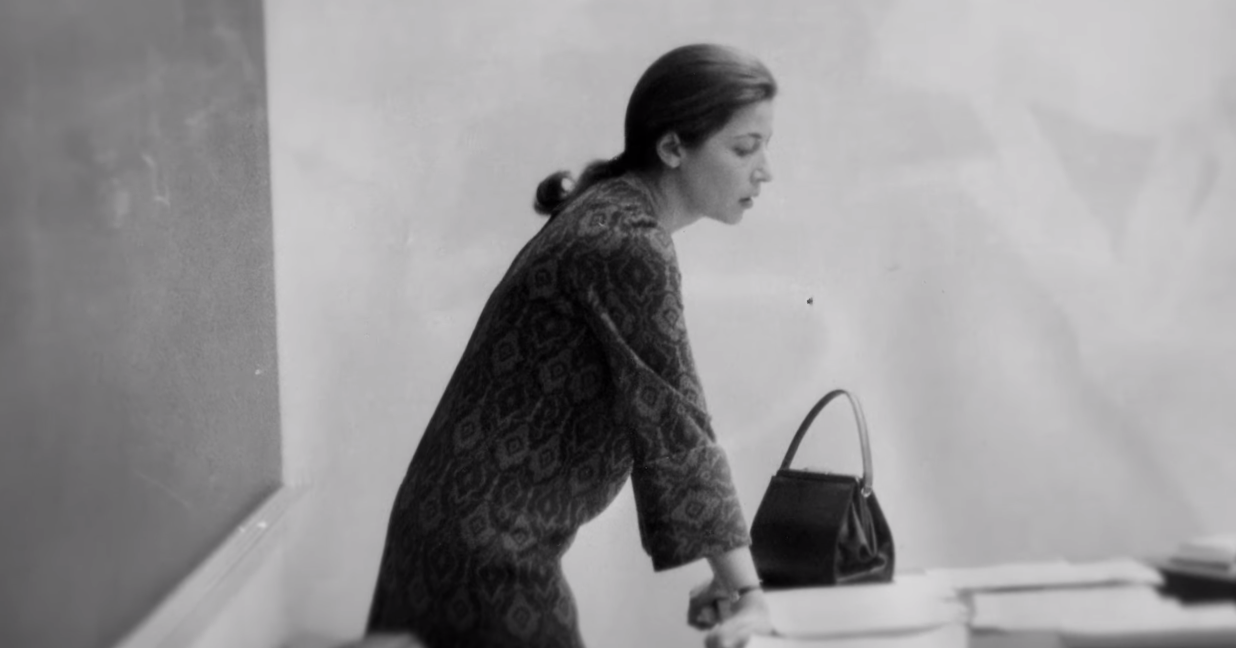 First Reformed
Paul Schrader's First Reformed is only nominated for best original screenplay, which feels like a minor sin—Schrader's direction and Ethan Hawke's performance made for one of the most transcendent, haunting movie experiences of 2018. First Reformed makes Bohemian Rhapsody look like Scooby Doo: The Movie. Perhaps it transcends Oscars. Hawke's portrayal of quietly self-destructive upstate New York pastor Ernst Toller anchors the film and his growing crisis of faith seeps into its empty spaces. It's slow cinema about decay and collapse that is both environmental and spiritual. But Schrader makes sure he leaves you with images you can't forget, like Toller and a young pregnant widow named Mary (a subdued Amanda Seyfried) levitating like a mirror into Andrei Tarkovsky's universe. New details reveal themselves after repeated viewings—right up until that bonkers ending. —AS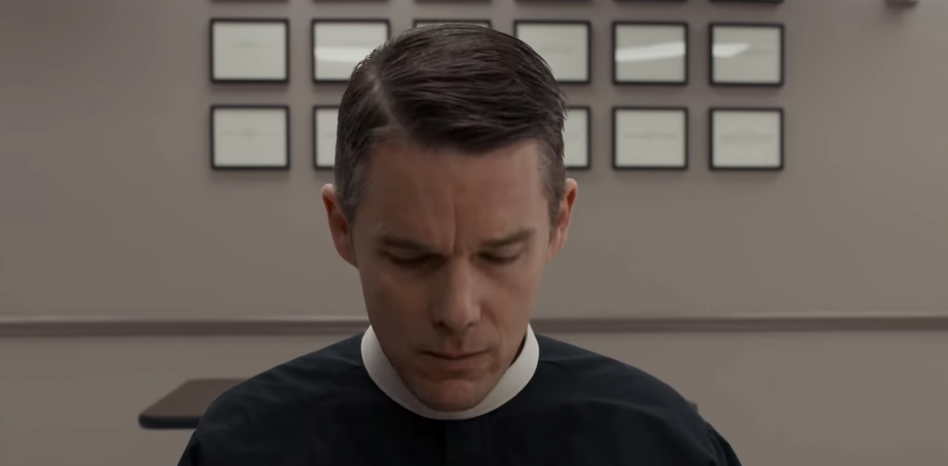 Cold War
So much of Cold War, which is inspired by the relationship between director Paweł Pawlikowski's parents, is about what we don't see. Spanning over the course of 15 years in post-war Poland and across Europe, we're given glimpses into the lives of Wiktor and Zula, a musician and a promising young singer respectively, as a touring ensemble first brings them together. Their love affair soon follows, and despite any kind distance, betrayal, volatile disdain, and even homesickness that plagues them over the years, their magnetic attraction for one another and the kinds of music that shapes their lives always brings them back together. But in the gaps between Wiktor and Zula's reunions, your imagination quickly begins to spin the lives they lived apart from one another.
The backdrop of the Soviet Union's rule is a constant shadow, one that corrupts and influences aspects of their artistry, drives them apart and back together, and takes them away from their homeland (yet calls them back home). It's intoxicating and hypnotic, even when following their hearts brings them nothing but misery, and you can't look away. Its more intimate moments are just as vital as the larger setpieces, which is in part due to Pawlikowski, who received a directing Oscar nomination for Cold War. (It's also up for cinematography and foreign language film.) And the way Cold War is told, both through how it's filmed and its formation through music, hold your attention from the start and doesn't let go. —MJ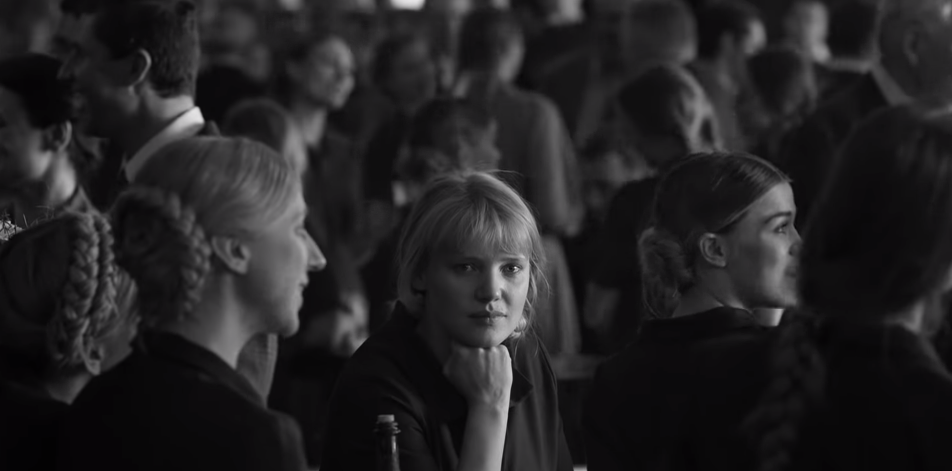 Can You Ever Forgive Me?
Despite having three big nominations (actress, supporting actor, and adapted screenplay), Can You Ever Forgive Me? still feels like an underdog. Starring Melissa McCarthy as a down-on-her-luck writer who turns to forgery, it's a subtly funny and insightful drama with none of the flashiness of typical Oscar-bait biopics. It's also one of the few nominees from a female director, a detail that attracted the attention of Oscar pundits because Marielle Heller was mostly shut out of awards season. Meanwhile, controversial choices like Green Book and Bohemian Rhapsody sailed through. Fortunately, Can You Ever Forgive Me? will have a long shelf-life regardless, thanks to its memorably charming performances and authentic portrayal of two gay loners living in early '90s New York. I'm rooting for Richard E. Grant to get that supporting actor statuette. He's been one of the most entertaining people on this season's awards circuit.—GBW