This review contains no major spoilers for Runaways season 2.
One of the criticisms of Marvel's Runaways' first season was that for a show about a group of teens who run away after they discover their parents are part of a supervillain organization, there was very little running away until the end. But in season 2, the teens try to survive on the run as they evade the cops, authority figures, and—most significantly—their parents. The show juggles a large cast and a multitude of secrets, and it's an effort that mostly succeeds.
Marvel's Runaways season 2

RELEASE DATE: 12/21/18
SHOWRUNNERS: Josh Schwartz, Stephanie Savage
STREAMING: Hulu
Now on the run, Alex, Nico, Chase, Karolina, Gert, and Molly juggle new threats as they attempt to stop California from breaking off into the ocean. Meanwhile, Pride is still under Jonah's control, but its members have a bigger goal in mind: getting their kids back home safe.
Runaways hits the ground (pun not intended) running as we follow the six teenagers—and a genetically engineered dinosaur named Old Lace—framed for murder by their own parents. Now on their own, they quickly discover just how unprepared they are for the prospect. On top of trying to dismantle their parents' plans to drill into a hole that could result in California breaking off from the rest of the U.S., they have to fend for themselves.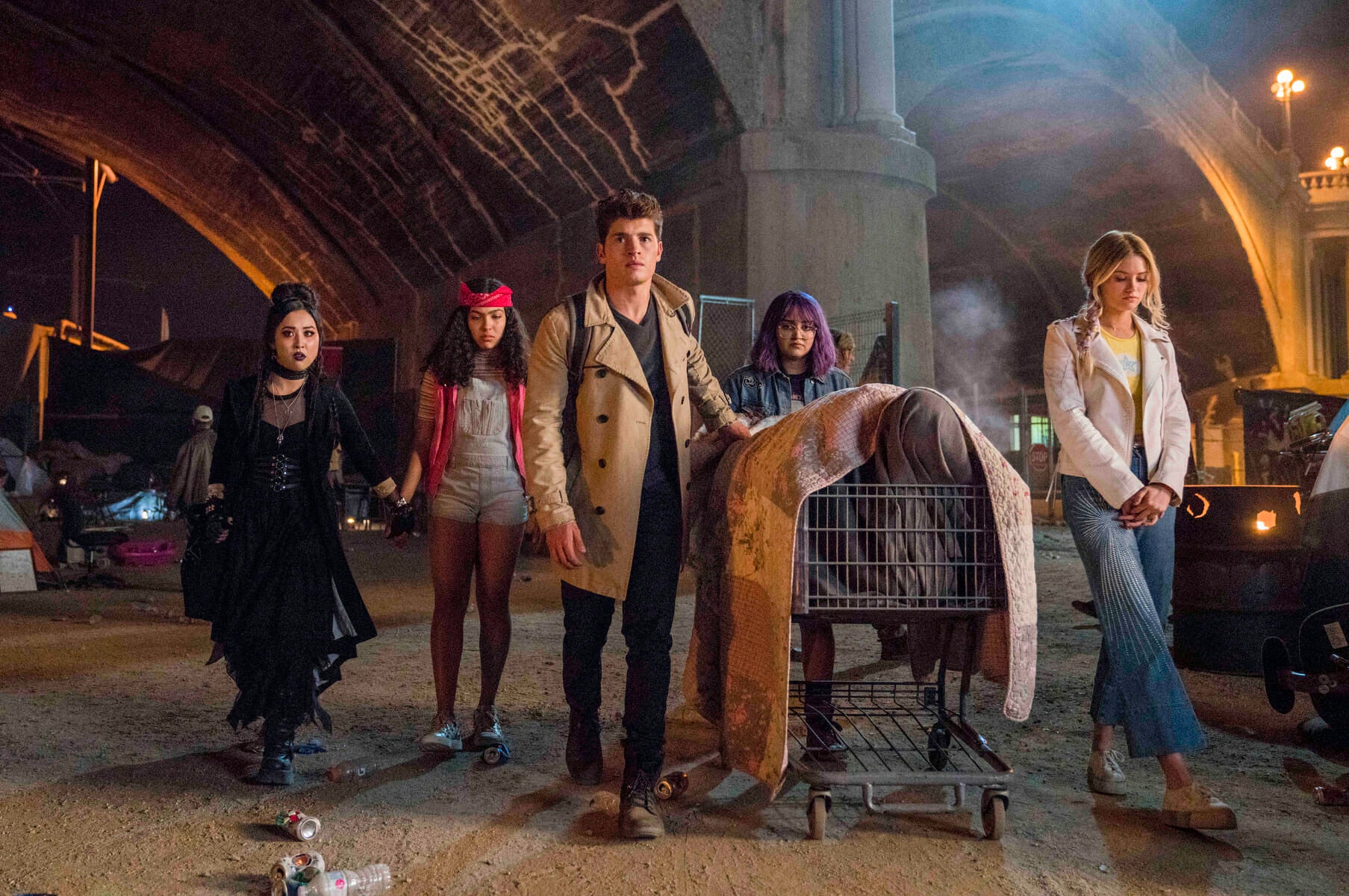 Access to food, money, and shelter are no longer guaranteed, leading to some creativity, generosity (sometimes with ulterior motives), and just a bit of luck. The discovery of an abandoned mansion that comic book fans will know as "The Hostel" is also vital to maintaining their goal. But even surviving an encounter with their parents last season can't stop them from continuing to mistrust each other. For many of the characters, the possibility that one of them might be a mole lingers.
In need of more money so that they can survive on their own, Alex (Rhenzy Feliz) begins working for Darius, a gang member who once took the fall for a crime that Alex's father committed. After she's left feeling helpless in the face of tragedy, Molly (Allegra Acosta) starts to sneak out at night to fight crime in a mask. Karolina (Virginia Gardner) secretly meets with Jonah (Julian McMahon), her biological father, to learn more about who she is and where she came from.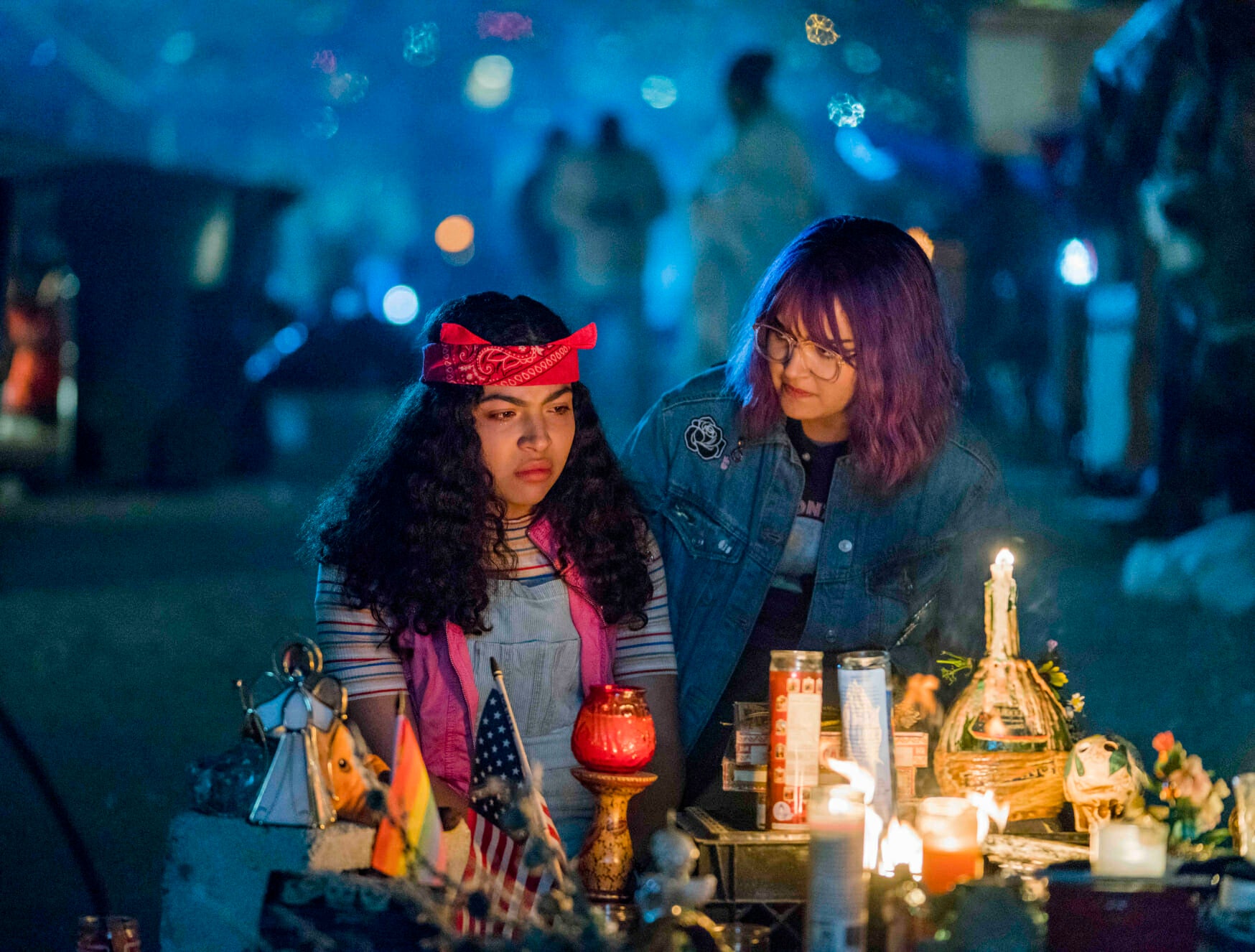 The appearance of Topher (Jan Luis Castellanos) drives even more of a stake between them, as Molly feels an instant connection, but Nico (Lyrica Okano) doesn't trust him. (Topher's origins differ greatly from the comics, in which he appears as a vampire.) Chase (Gregg Sulkin) and Gert (Ariela Barer) begin to sort their feelings for one another as stress levels rise.
The parents, whose degree of "evil" has always been more ambiguous than in the comics, are harboring secrets of their own. They're willing to kill to protect their children, both help and attack them, but they still can't stay honest with one another. Several characters claim to want to help Pride with its goals but are still willing to throw others under the bus if it means getting their family back together.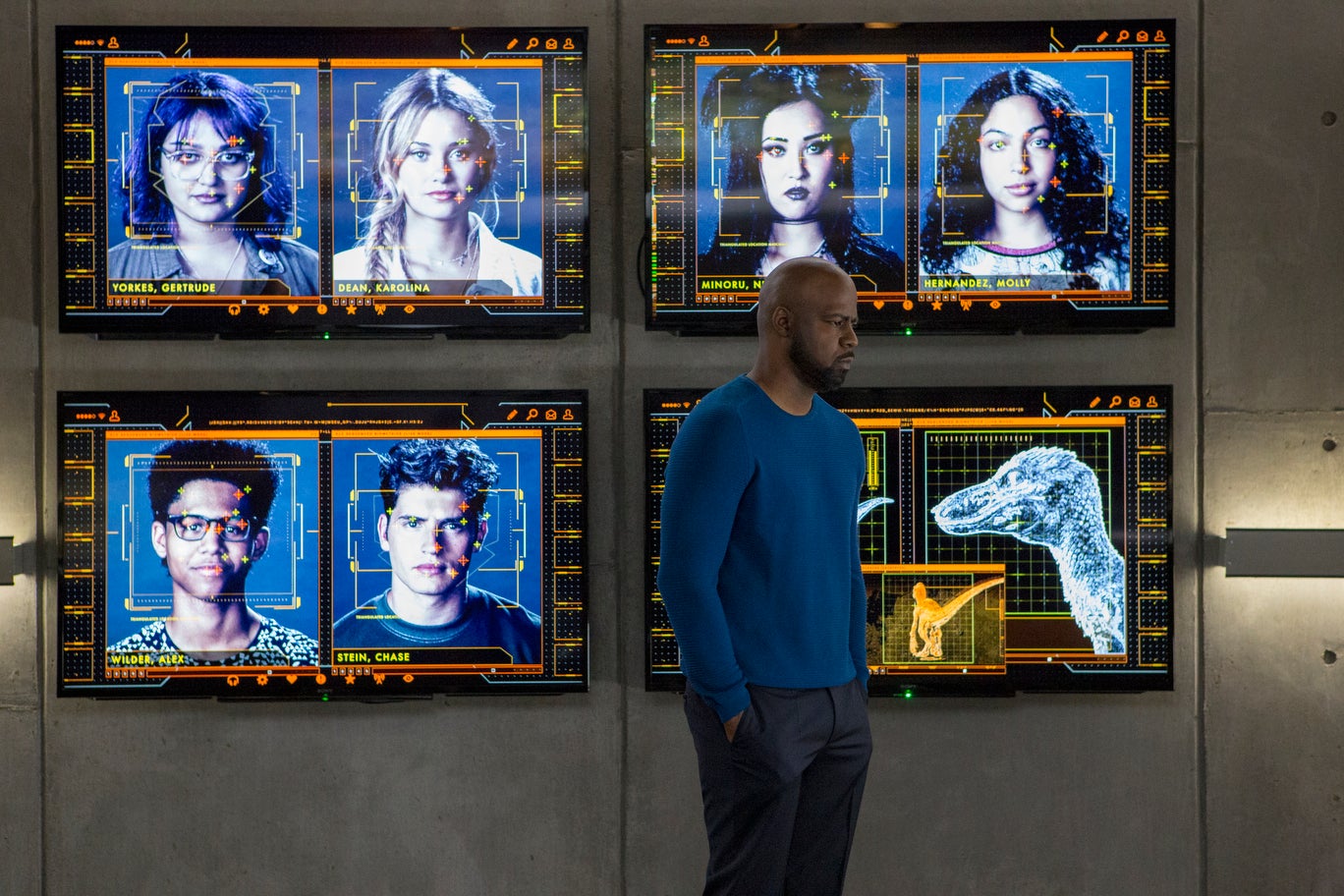 The conflicting motives and goals of the show's 17 major characters weave together, and early in the season, the show splits the Runaways to follow individual threads. Like in previous shows from Josh Schwartz (The O.C., Gossip Girl) and Stephanie Savage (Gossip Girl), the romantic and emotional impact carries just as much as the more plot-heavy stuff. They may be superpowered or wield high tech, but at the heart of it, they're still teenagers.
Runaways' season 2 arrives on Hulu as the future of the MCU on television is up in the air. Netflix has canceled three of its five Marvel shows to date (with the other two debuting new seasons next year). Agents of S.H.I.E.L.D. got renewed for a seventh season at ABC, and Cloak & Dagger is returning for a second season on Freeform.
Even though it's technically part of the MCU, Runaways always seemed to exist in a bubble outside of the greater connectivity. That's still the case in season 2 and continues to be one of the show's main strengths. At times, it's silly and campy, and some of the dialogue is extra cheesy. But it doubles down on one thing: The runaways work best when they're together.
https://www.youtube.com/watch?v=8Y2T3SOlbmg
Still not sure what to watch on Hulu? Here are the best movies on Hulu, what's new, the best shows on Hulu, the sexiest movies you can stream on the service, and the must-see Hulu originals.