Hulu offers a massive library of movies spanning numerous genres and eras. Whether it's an Oscar winner, an arthouse favorite, or lighter fare, Hulu's likely to have what you're looking for. Here are the best in each of 10 genres:
Hulu is available for $5.99 a month (or $59.99 a year) with ads or $11.99 a month for an ad-free option. There's also a free trial available: The first month free for Hulu, or the first week free if you're opting for Hulu Live TV.
---
---
Best Action Movies on Hulu
Kill Bill Vol. 1 & 2
Quentin Tarantino's sprawling martial arts revenge epic offers up over four hours of everything audience's love about Tarantino films. Calling a QT film "sprawling" may be redundant, but he knows how to deliver the goods each time out. Uma Thurman is The Bride, and she's out to find Bill and kill him. It's a simple enough pitch, but there is so much more to the story than just revenge. While the mythical "Whole Bloody Affair" version isn't readily available, streaming the two films back-to-back is a reasonable approximation. —Eddie Strait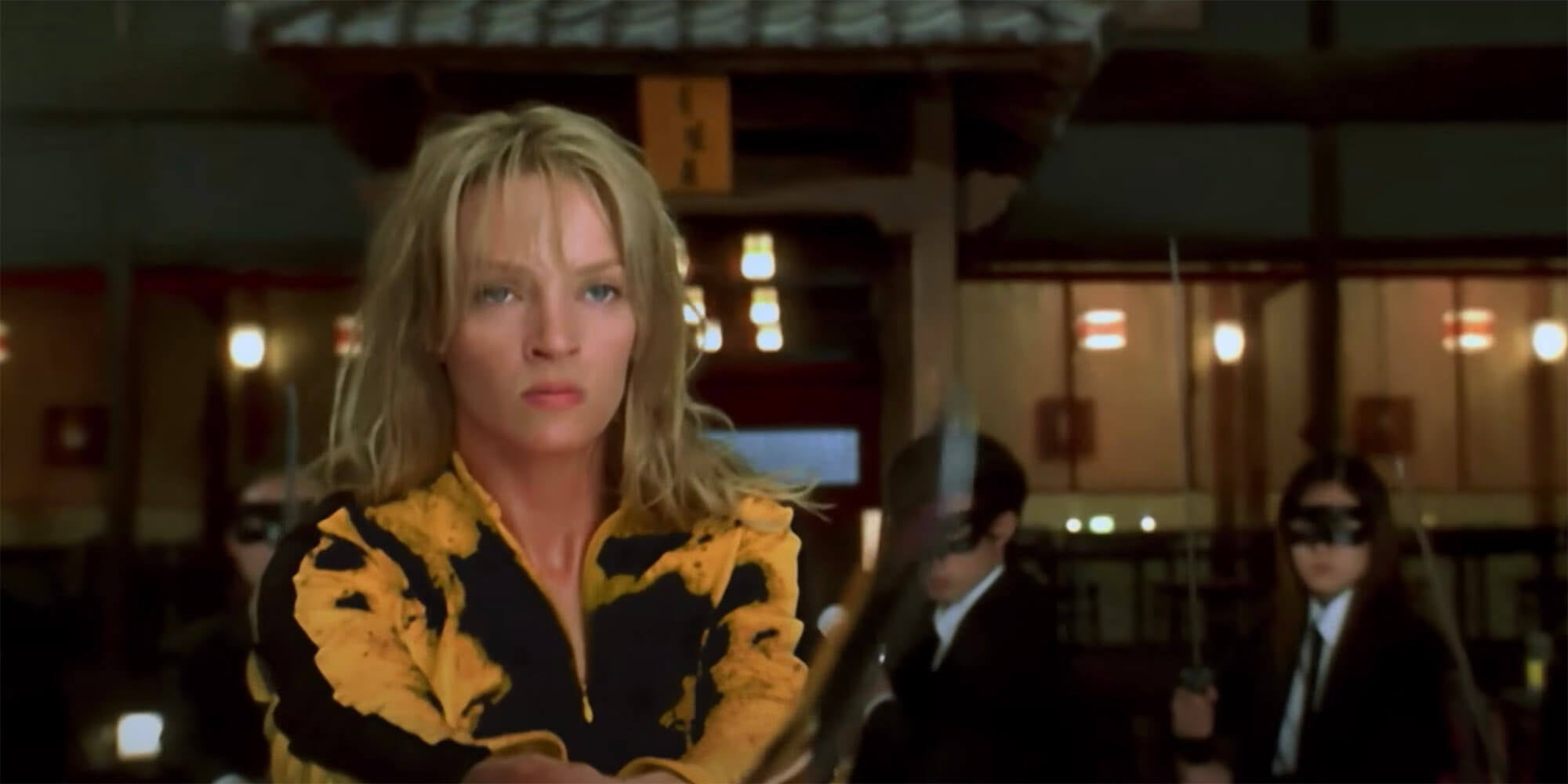 ---
Mission: Impossible – Fallout
The Mission: Impossible films continue to get better and better, and Fallout is the best Mission yet. The plot revolves around Ethan Hunt and his team as they search for stolen plutonium and yadda, yadda, yadda. The story is a continuation from the previous entry, Rogue Nation, and the two movies make an excellent pair. That's all good as well, and satisfying, but that's not why we're here. The stunt work in this movie is absolutely insane, almost as insane as Tom Cruise's commitment to performing his own stunts. With returning players Ving Rhames, Simon Pegg, Rebecca Ferguson, and new additions in Henry Cavill, and Angela Bassett, Fallout offers an embarrassment of riches. —E.S.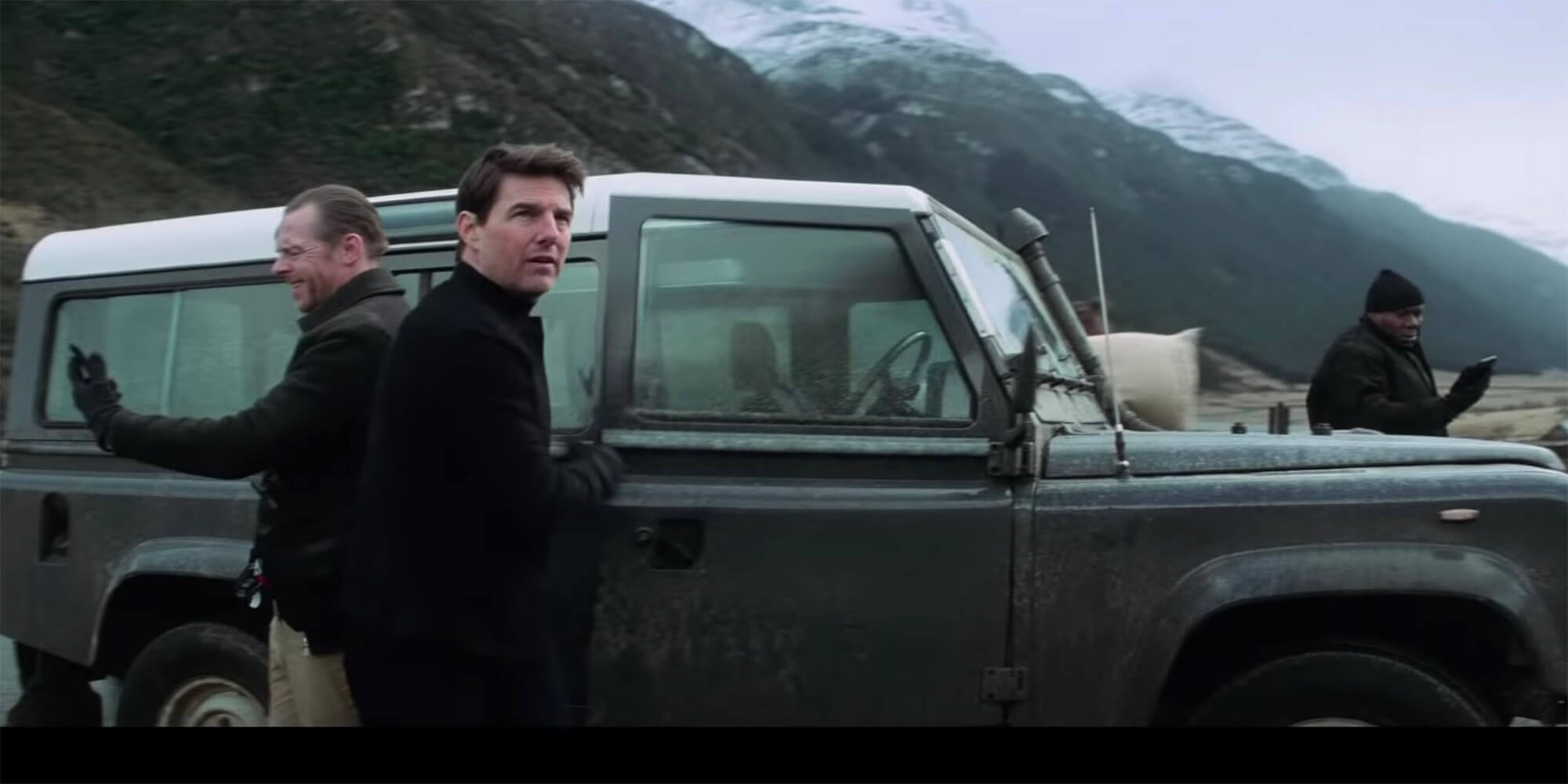 ---
Best Animated Movies on Hulu
How to Train Your Dragon: The Hidden World
DreamWorks closes out its best film series with The Hidden World. After their adventures in the first two films, Hiccup and the eternally loveable Toothless have created the peaceful world they want to live in. But their plans are disrupted when Toothless befriends a new dragon, Light Fury, and Hiccup's position as village chief is challenged. Over the course of these three Dragon films, writer-director Dean DeBlois has crafted a gorgeous and emotionally complex world that viewers will be visiting and revisiting for a long time. —E.S.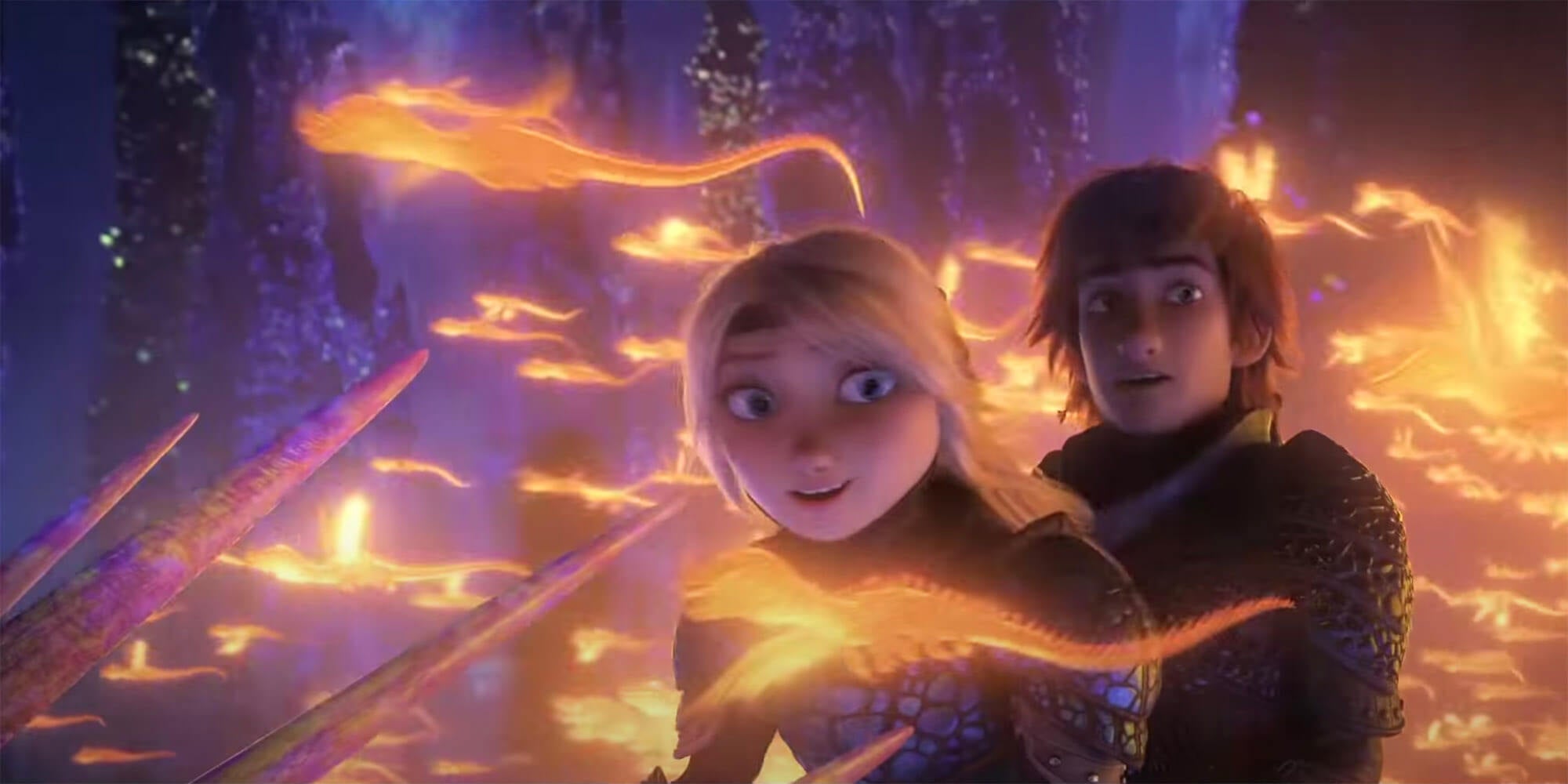 ---
Missing Link
The latest stop-motion wonder from Laika is about a sasquatch, Mr. Susan Link, and his journey to meet his Yeti cousins with the help of myths and monsters investigator Sir Lionel Frost. Together the duo go on an adventure that takes them to the Himalayas, with plenty of stops along the way. Missing Link is another charming film from Laika, even if the film isn't quite up to the bar the studio set with Coraline and Kubo and the Two Strings. With a voice cast featuring Zach Galifianakis, Hugh Jackman, and Zoe Saldana, Missing Link is visually luscious and emotionally satisfying. —E.S.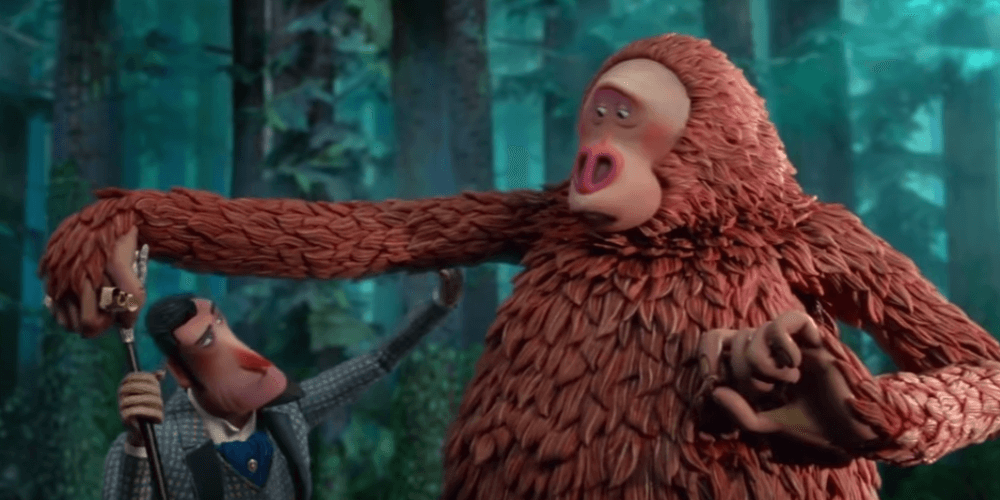 ---
Best Anime Movies on Hulu
Akira
More than 30 years after its release, Akira remains an audacious high point in the history of animation. This 1988 mega-budget feature has some of the most detailed animation in history, leaving it looking as fresh today as it did upon release. Meshing psychic warfare, '80s Japanese cultural criticism, and sci-fi biker fights, Akira does its best to condense a massive manga series into a two-hour movie. While the result is occasionally confusing, Akira is a timeless film. As you're watching, take note of every anime you've seen before that references Akira in some way. You'll fill a whole notepad. —John-Michael Bond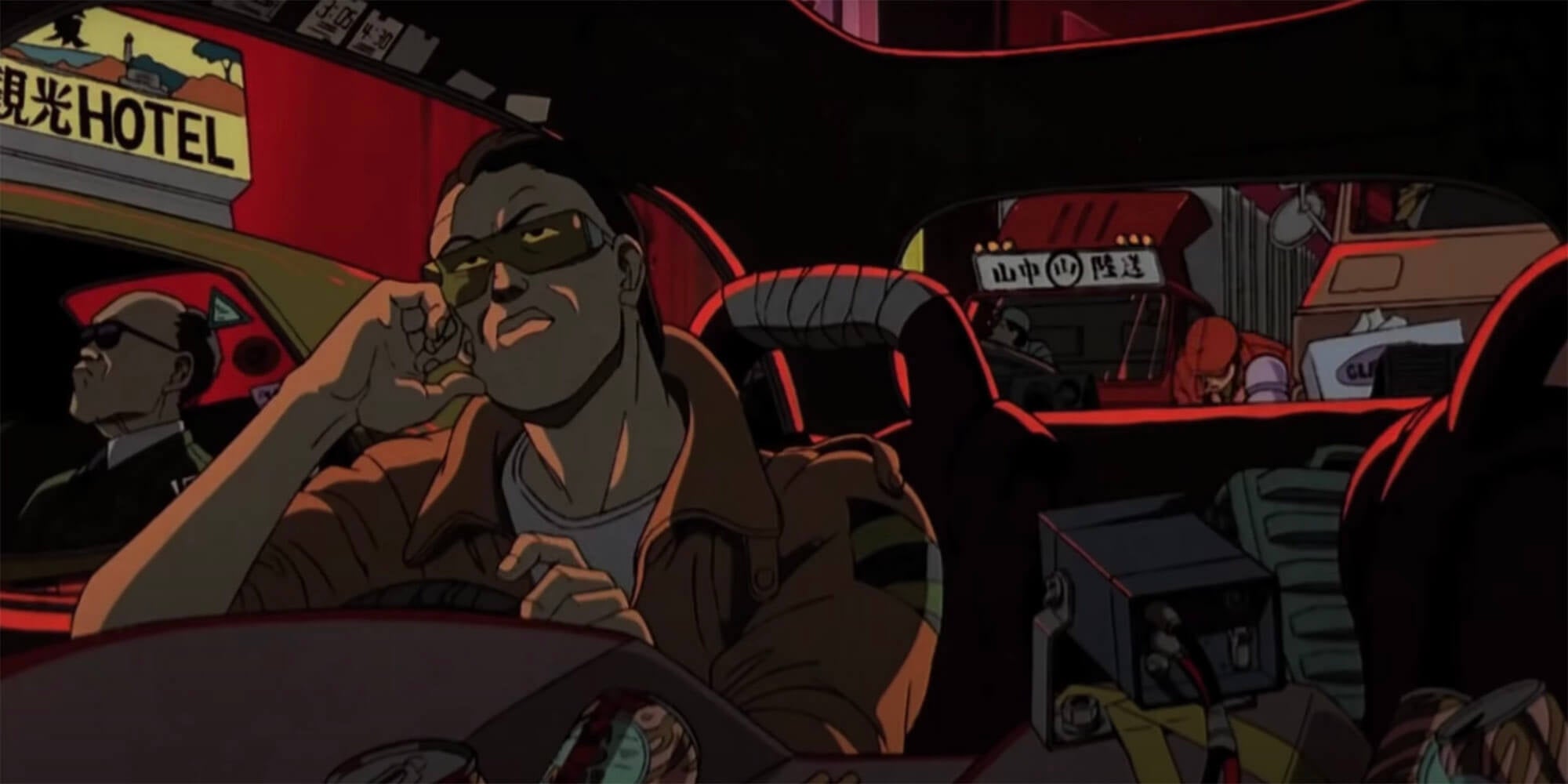 ---
Grave of the Fireflies
Anime is often thought of as an art form that can tell action stories, comedies, or romances, but little else. Grave of the Fireflies is a devastating example of the genre's reach, a somber World War II story with a heartbreaking ending. Set in Kobe, Japan, following the firebombing of the city, Grave of the Fireflies explores two orphans' fight for survival. The animation is truly breathtaking, a beautiful wrapping for an otherwise grim story. If you want to discover the dramatic possibilities of anime, make time for Grave of the Fireflies. —J.M.B.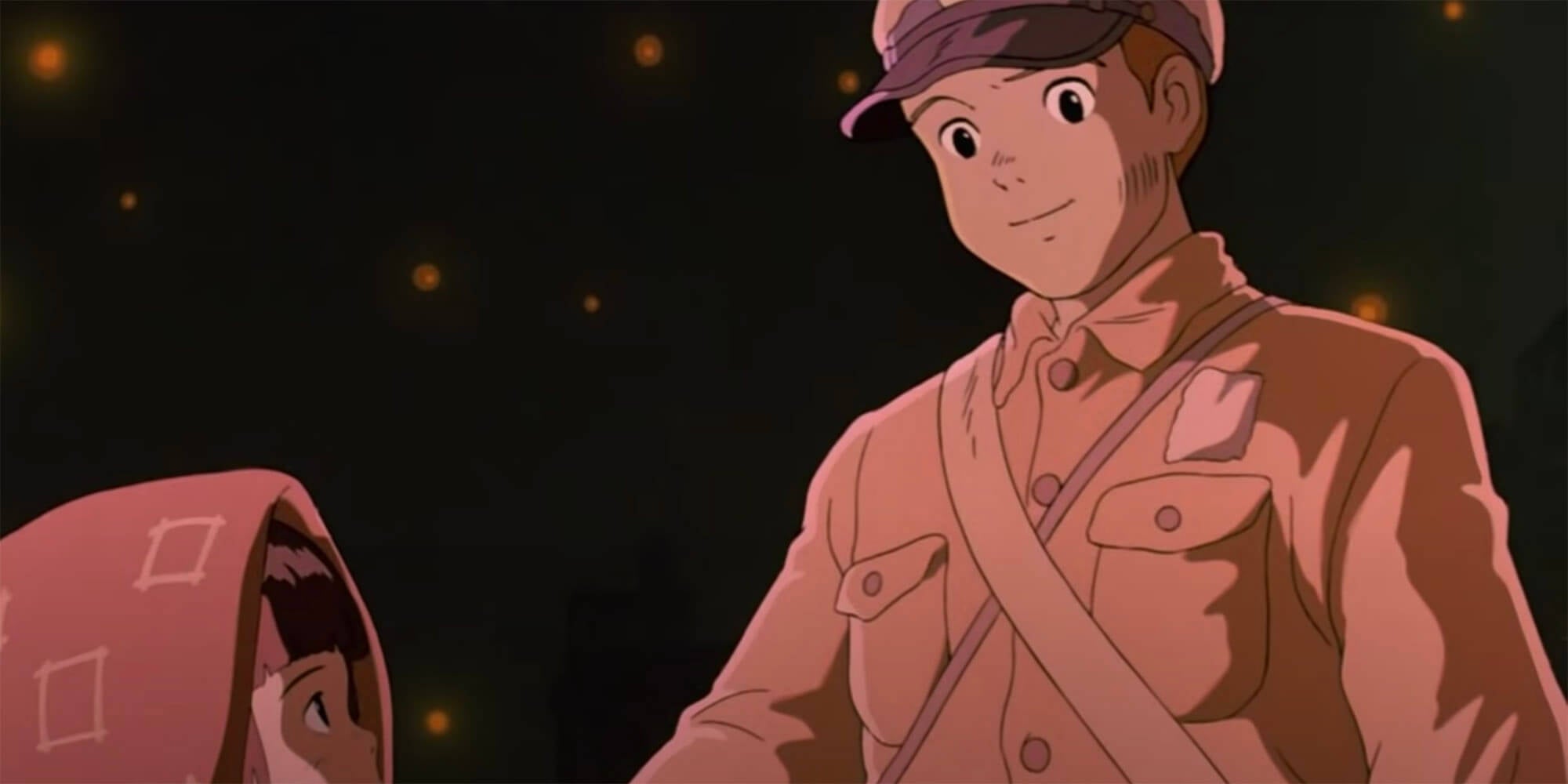 ---
Ninja Scroll
Ninja Scroll was a global smash, spoken of in the same breath as Akira and Ghost in the Shell. The Wachowskis even cite the film's over-the-top, gravity-defying fights as a significant influence on their Matrix trilogy. Set during the Edo period, the movie follows a wandering swordsman named Jubei, who is poisoned by a spy in need of help. In exchange for the antidote, Jubei must agree to help stop a vile warlord and his collection of mystical devil warriors. The story may be clichéd, but the inventive action is unbelievable. (Be warned: Ninja Scroll does contain one scene of sexual assault.) —J.M.B.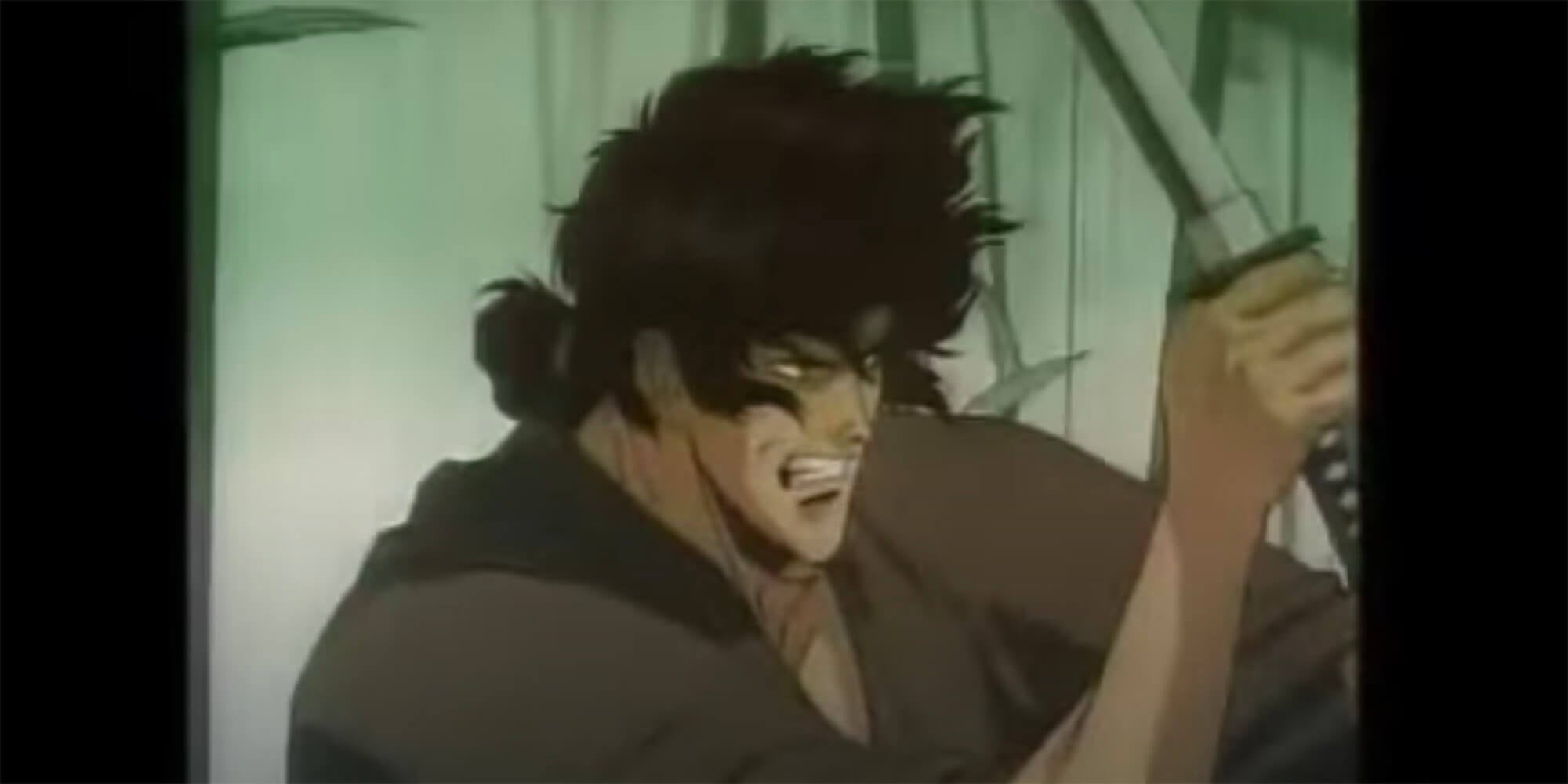 ---
Trigun: Badlands Rumble
Trigun's blend of kinetic action and post-apocalyptic world-building made it a beloved series. Badlands Rumble lets you get a taste without watching the entire series. Vash the Stampede is off on a new job, hunting down the legendary Gasback. Twenty years ago, Vash got in the way of one of Gasback's heists. Now, word on the street is the criminal is back, with a $300 million price on his head. Vash heads out to get his slice of the profit, wading through countless bullets and bounty hunters along the way. —J.M.B.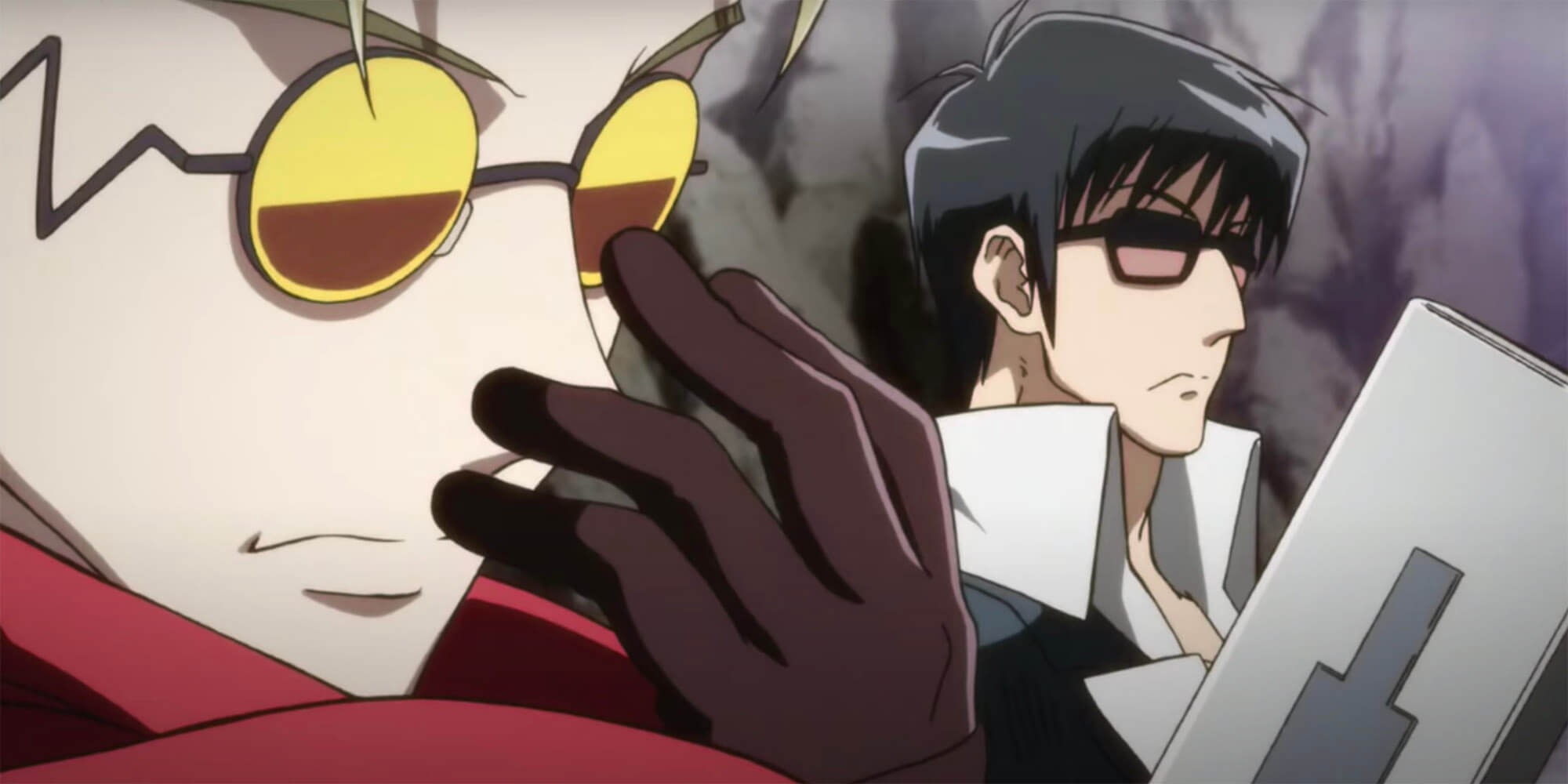 ---
---
---
Best Comedies on Hulu
The Art of Self-Defense
If you love droll humor, get thee to The Art of Self-Defense. Writer-director Riley Stearns' black comedy follows mild-mannered Casey (Jesse Eisenberg) as he seeks to better himself following a brutal street attack. That brings Casey to the dojo of Sensei (Alessandro Nivola), a tough but fair karate instructor. As Casey throws himself into his training and builds his confidence, his world becomes more insular until he has a life-changing realization. The Art of Self-Defense isn't for everybody, but the people who do get it will love it. —E.S.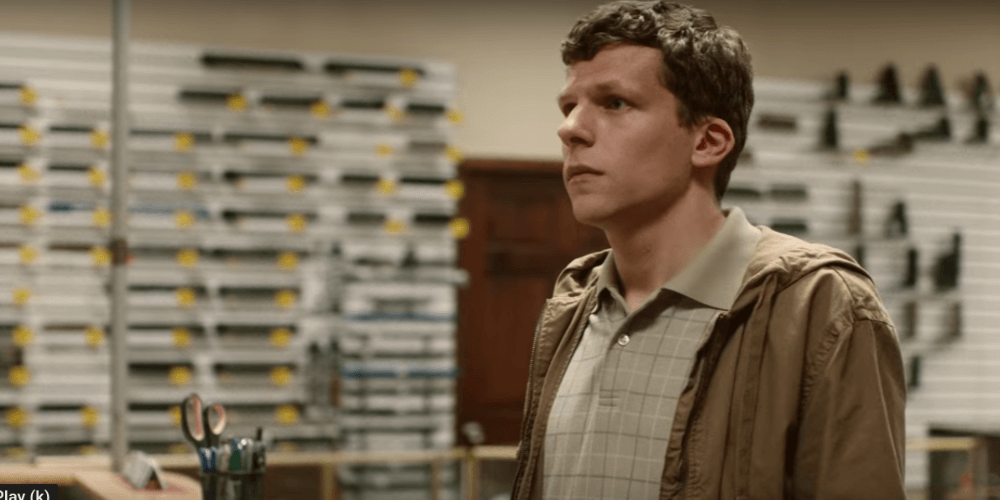 Booksmart
Olivia Wilde's directorial debut, Booksmart, is a high school graduation party comedy masterfully redone for our current era. Kaitlyn Dever and Beanie Feldstein play Amy and Molly, two teens who spent their high school years preparing to attend an Ivy League college. They didn't leave much time for having fun, and they attempt to rectify that by attending a big party the night before graduation. Booksmart is already being compared to other similar films in the genre, like Superbad. Yet Booksmart is more than a simple graduation party comedy. At its core, the film is about female friendships and the process of becoming an adult. Its complicated characters and smart writing make it one of the best comedies that I've seen in recent years. —Tiffany Kelly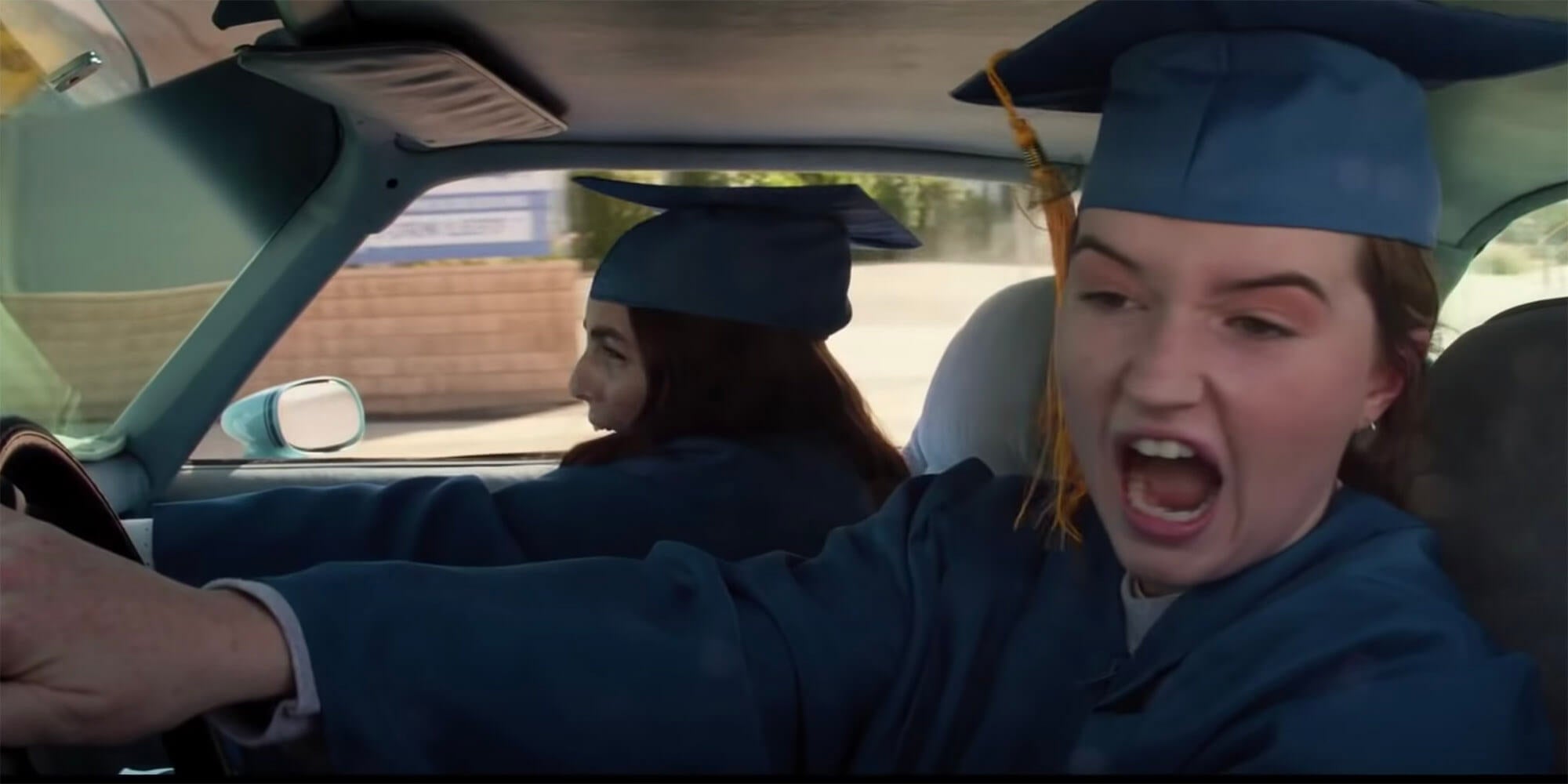 ---
Heathers
This isn't a rom-com in the traditional sense, thanks to the line "fuck me gently with a chainsaw," among other things. But the relationship between Winona Ryder's and Christian Slater's characters is one of the more complex to emerge from the '80s high school genre. Veronica (Ryder), one of the four popular "Heathers," finds a mirror in JD (Slater), an outcast who inadvertently hatches a plan that kills one of the Heathers. Their relationship doesn't have a meet-cute; it's more about what love (or lust) makes you blind to. —Audra Schroeder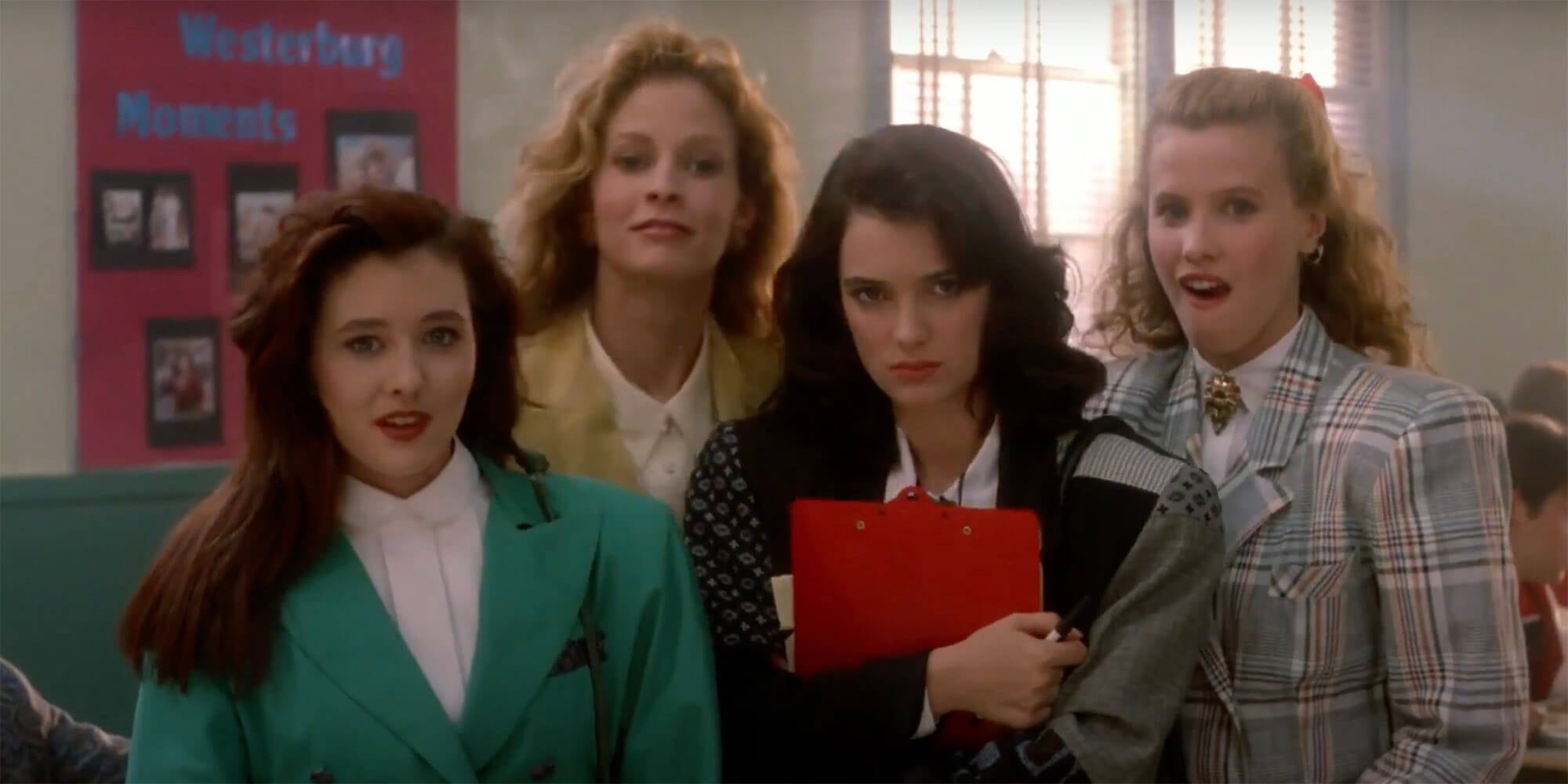 ---
Sorry to Bother You
Boots Riley delivered one of 2018's most audacious films with his directorial debut Sorry to Bother You. The Oakland-set satire follows Cassius (Lakeith Stanfield), a telemarketer who finds more success than he handle by wielding his "white voice." Riley, directing from his own script, has an anarchic attitude toward the material, which results in some blistering social commentary and inspired creative choices. In addition to Stanfield, co-stars Tessa Thompson, Jermaine Fowler, and Armie Hammer deliver dynamic, compelling performances. Sorry to Bother You isn't for everyone, but everyone should get it a chance. —E.S.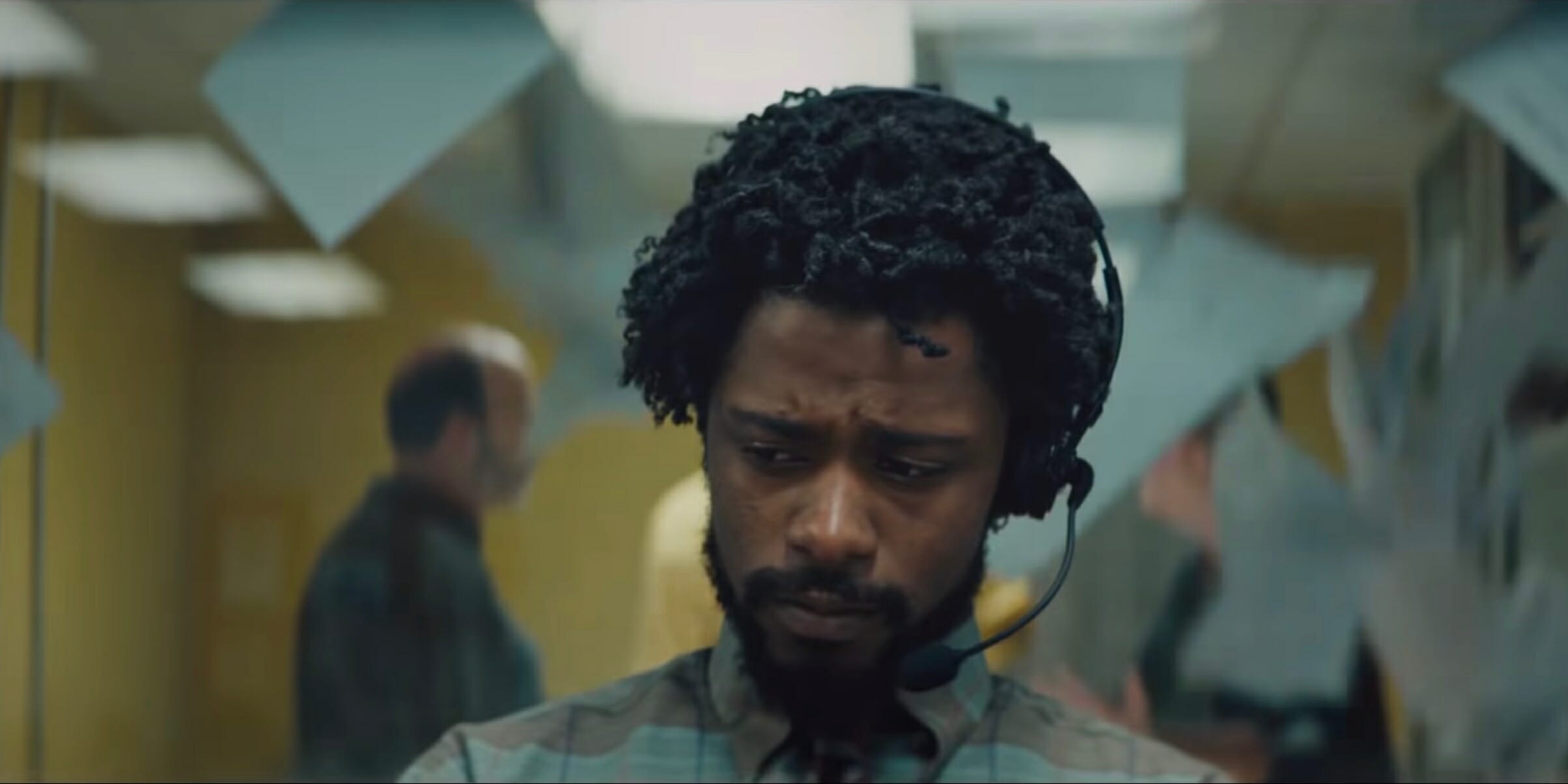 ---
Best Documentaries on Hulu
LA 92
T.J. Martin and Daniel Lindsay, the Oscar-winning directors behind Undefeated, created this unflinching look at the 1992 riots that rocked Southern California—and shocked an entire nation—following the verdict in the Rodney King trial. There's a distinct throughline from the Watts riots of 1965 to the events of '92 to the massive 2020 George Floyd-inspired protests, and this 2017 documentary sheds new light on all of it. Curiously, there are no interviews and no narration to provide framing of the events; it relies entirely on archival footage. That's a brave choice that meets the moment perhaps better than the filmmakers anticipated. —Phil West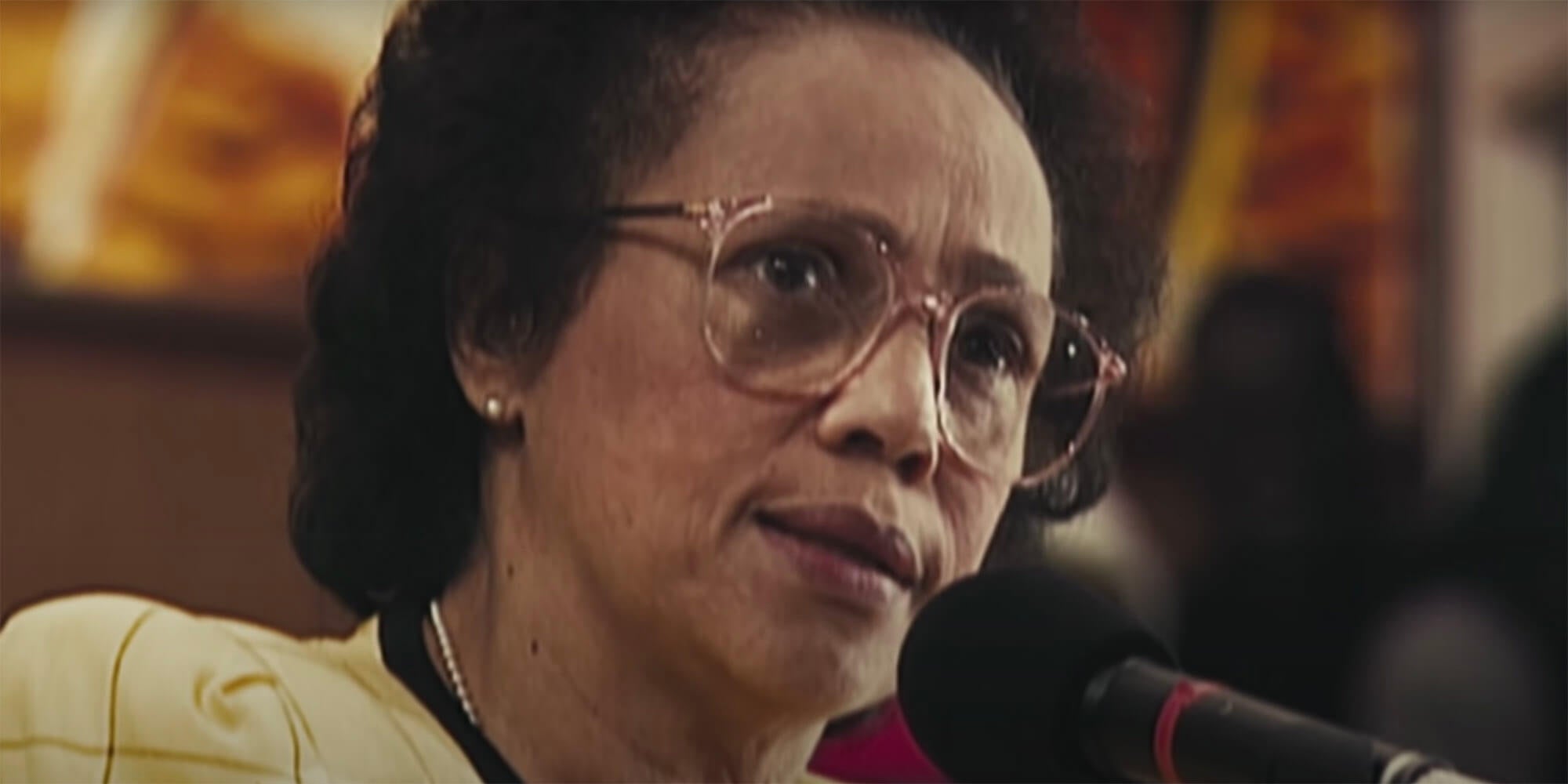 ---
Tiny Shoulders: Rethinking Barbie
Tiny Shoulders: Rethinking Barbie is a nuanced balancing act as it tells two stories side-by-side: the long and often weighted history of Barbie and Mattel's efforts to change Barbie's iconic shape for the first time in its history. Barbie may be an avatar, but it's evident that the doll has always been much more than that—for better and worse—to critics and consumers alike. —M.J.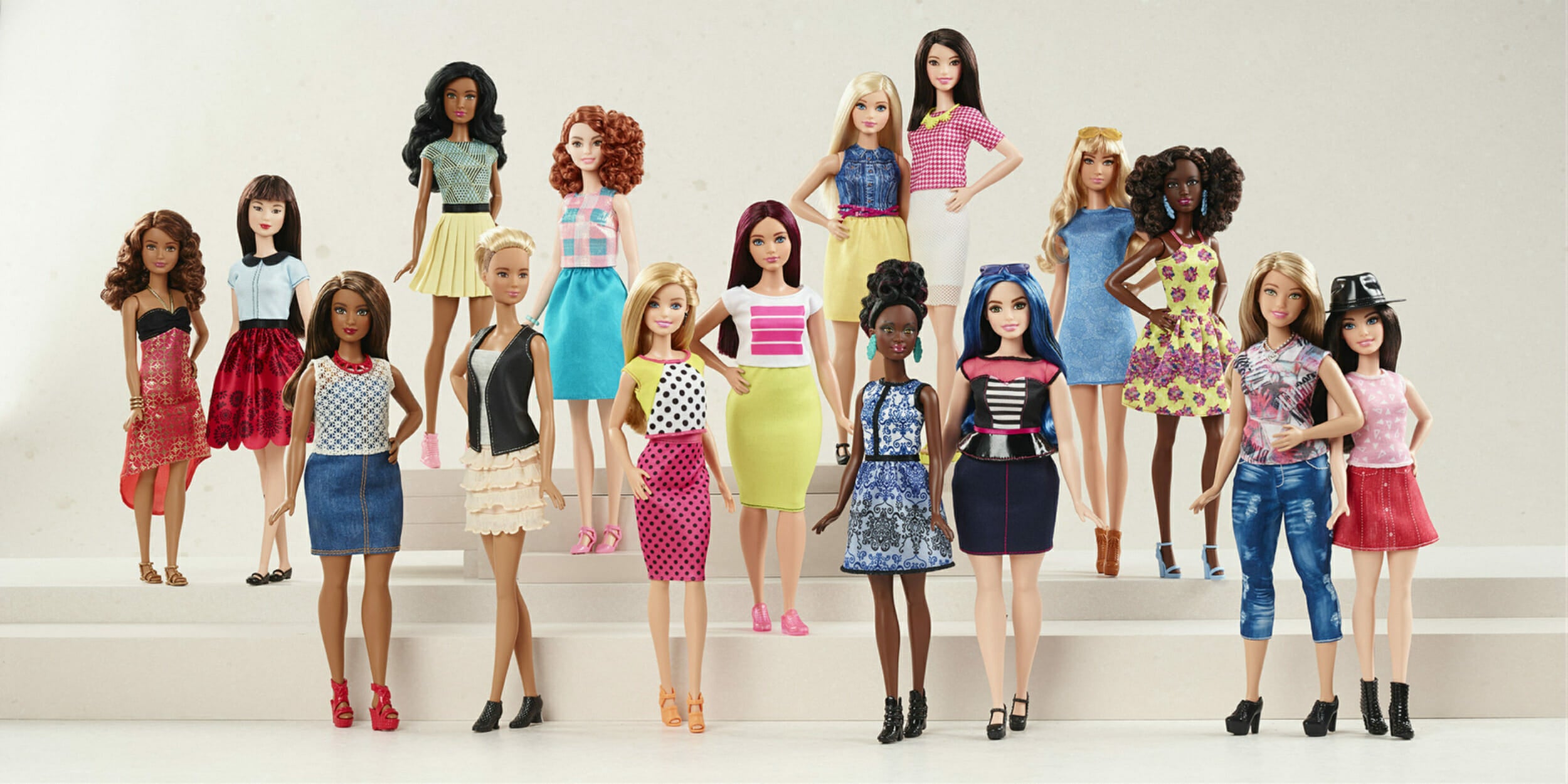 ---
Untouchable
Untouchable, Hulu's documentary chronicling the reign of Harvey Weinstein, is a sickening but necessary watch. Director Ursula MacFarlane traces Weinstein's steady rise to power as she gives a voice to his survivors. Their anguished faces and burning eyes paint a picture of a man charismatic and monstrous enough to abuse men and women alike, without consequence, for decades. Even for those who are already well-acquainted with Weinstein's history and crimes, Untouchable is a vital reminder for why the fight against sexual assault must continue. —Anna Maria Ward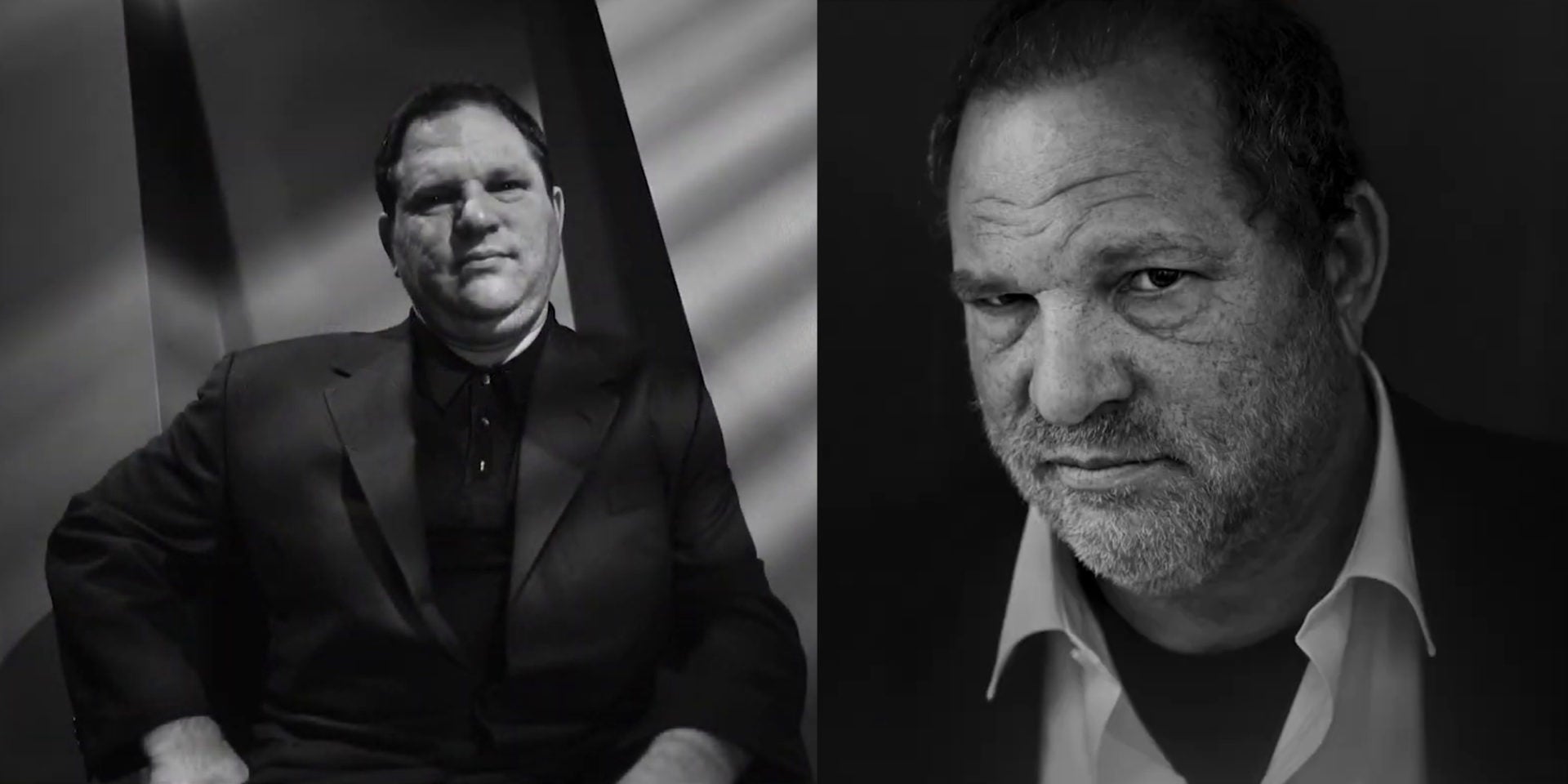 ---
Best Dramas on Hulu
Portrait of a Lady on Fire
Celine Sciamma's acclaimed drama is about the relationship between a painter, Marianne (Noemie Merlant), hired to produce a portrait of Heloise (Adele Haenel) before the latter is married off. The film may be set in 18th century France, but its themes are as timely as any modern day story. What makes the movie so affecting is the way it captures the thrill and heartbreak of true love, from stolen glances to an unbreakable bond. Portrait of a Lady on Fire is a timeless love story, one that is already considered a classic alongside modern masterpieces like Moonlight and Call Me By Your Name. —E.S.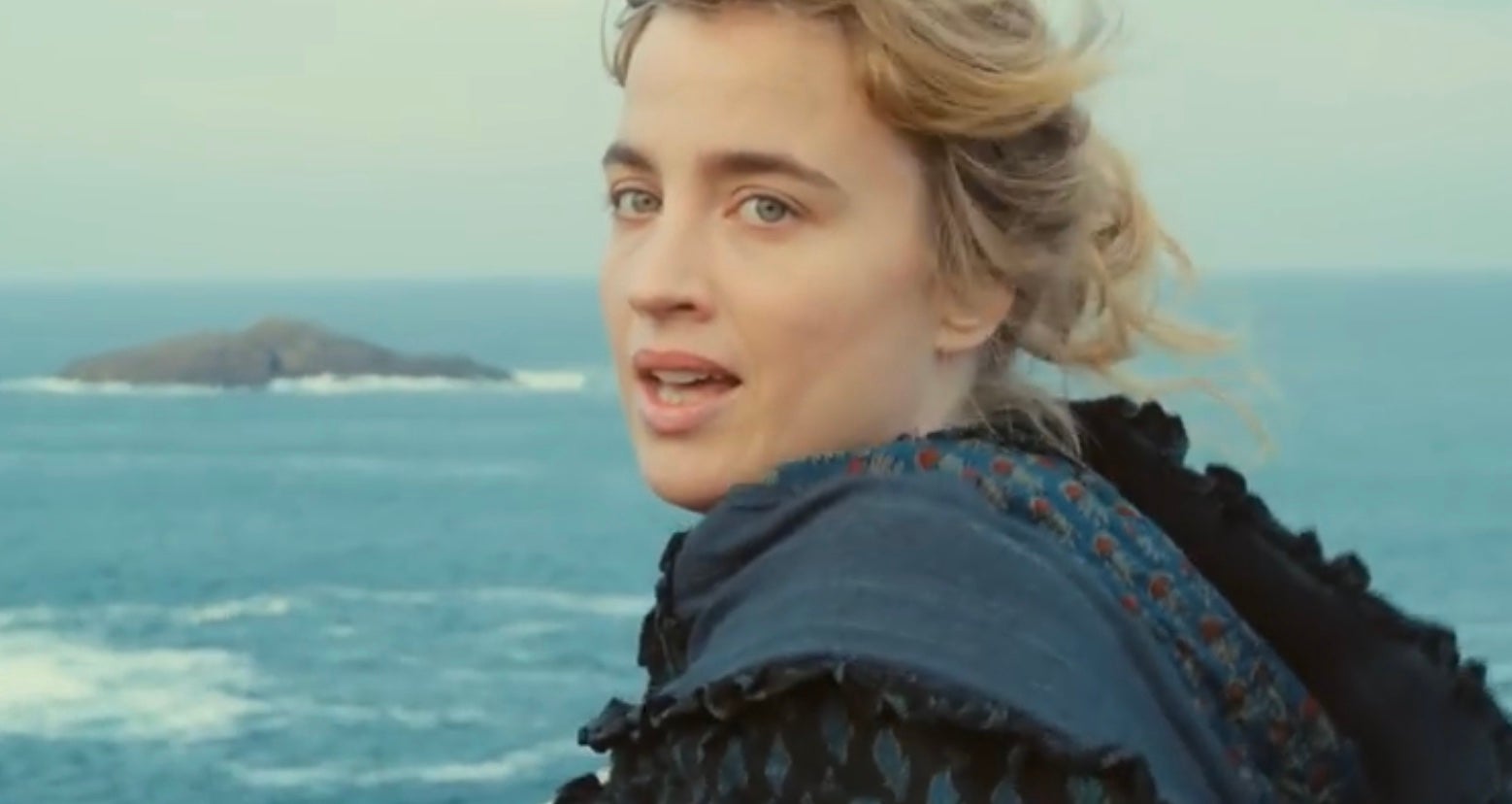 ---
Shoplifters
In the hands of other directors or actors, Shoplifters would be a very different film. But director Hirokazu Kore-eda has an incredible amount of empathy for the family at the center of the film—even when they're faced with the ethical implications of taking in a young girl who had been abused instead of returning her home. Shoplifters explores what it means to choose your own family and slowly eases viewers in while never completely ignoring the larger moral questions, which makes it all the more devastating when things begin to fall apart. —Michelle Jaworski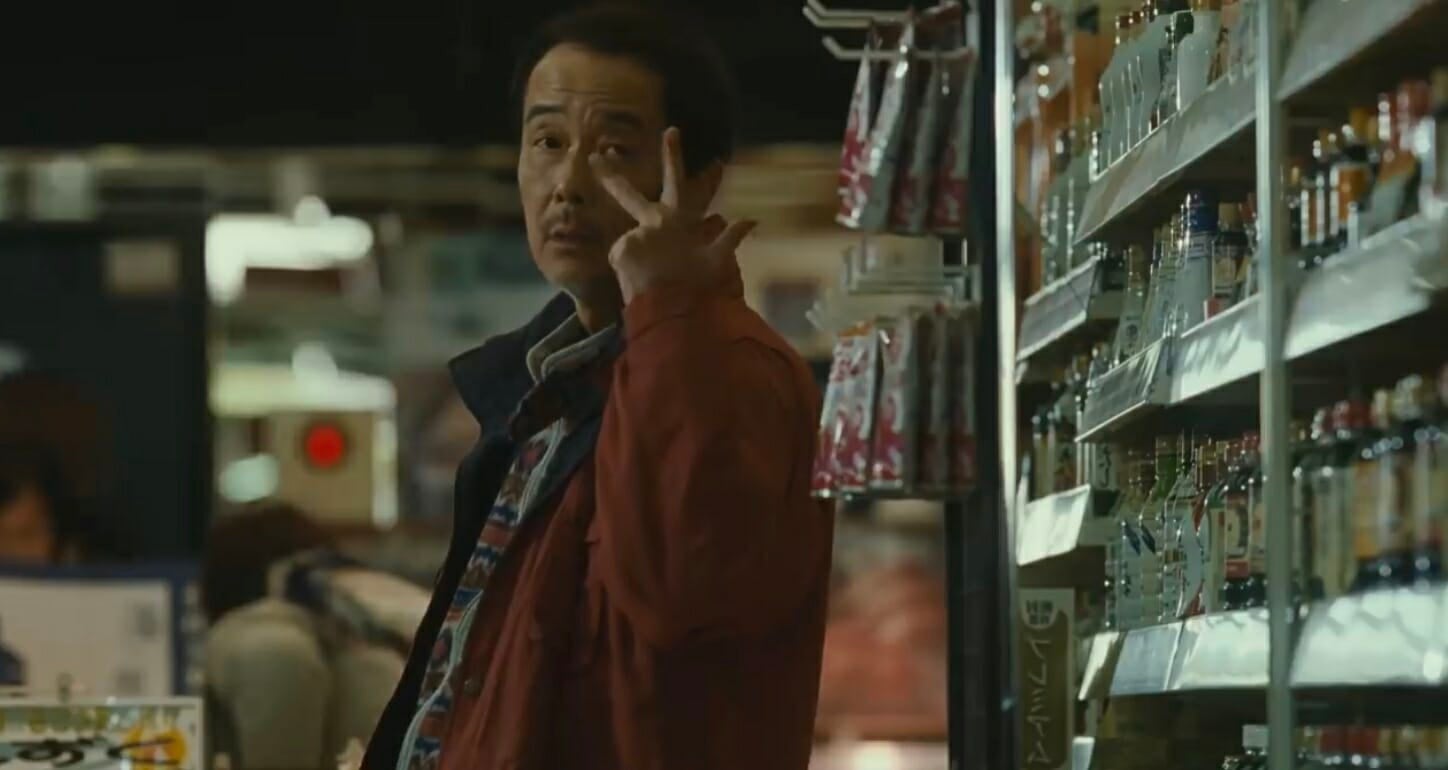 ---
Wild Rose
Wild Rose is formulaic drama about an aspiring singer that hits all the right notes. Jessie Buckley stars as Rose-Lynn, a supremely gifted singer who can't get out of her own way. Fresh off a stint in prison, Rose- Lynn returns home to opportunities that may have passed her by and two kids who need their mother. As Rose-Lynn gets her life in order, she's caught between chasing her dream and the realities of her home life. Nicole Taylor's script and Tom Harper's direction find the nuances that make the story feel fresh, but it's Buckley who makes Wild Rose a must-see. —E.S.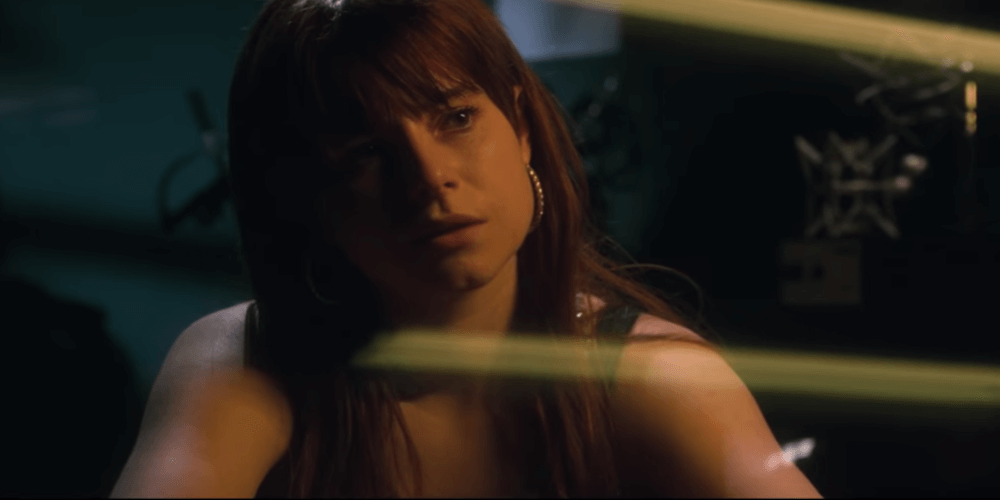 ---
Best Horror Movies on Hulu
Cabin in the Woods
When a group of college kids go away for a weekend, their plans of relaxation turn into a fight for survival. Their battle will pit them against everything from creepy hillbillies, zombies, evil corporations, and the potential end of the world. Co-written by Drew Goddard (who also directs) and Joss Whedon, the script is an exercise in upending audience expectations and delivering plenty of meta scares and laughs along the way. Cabin in the Woods is one of the most entertaining horror movies of the last decade. —E.S.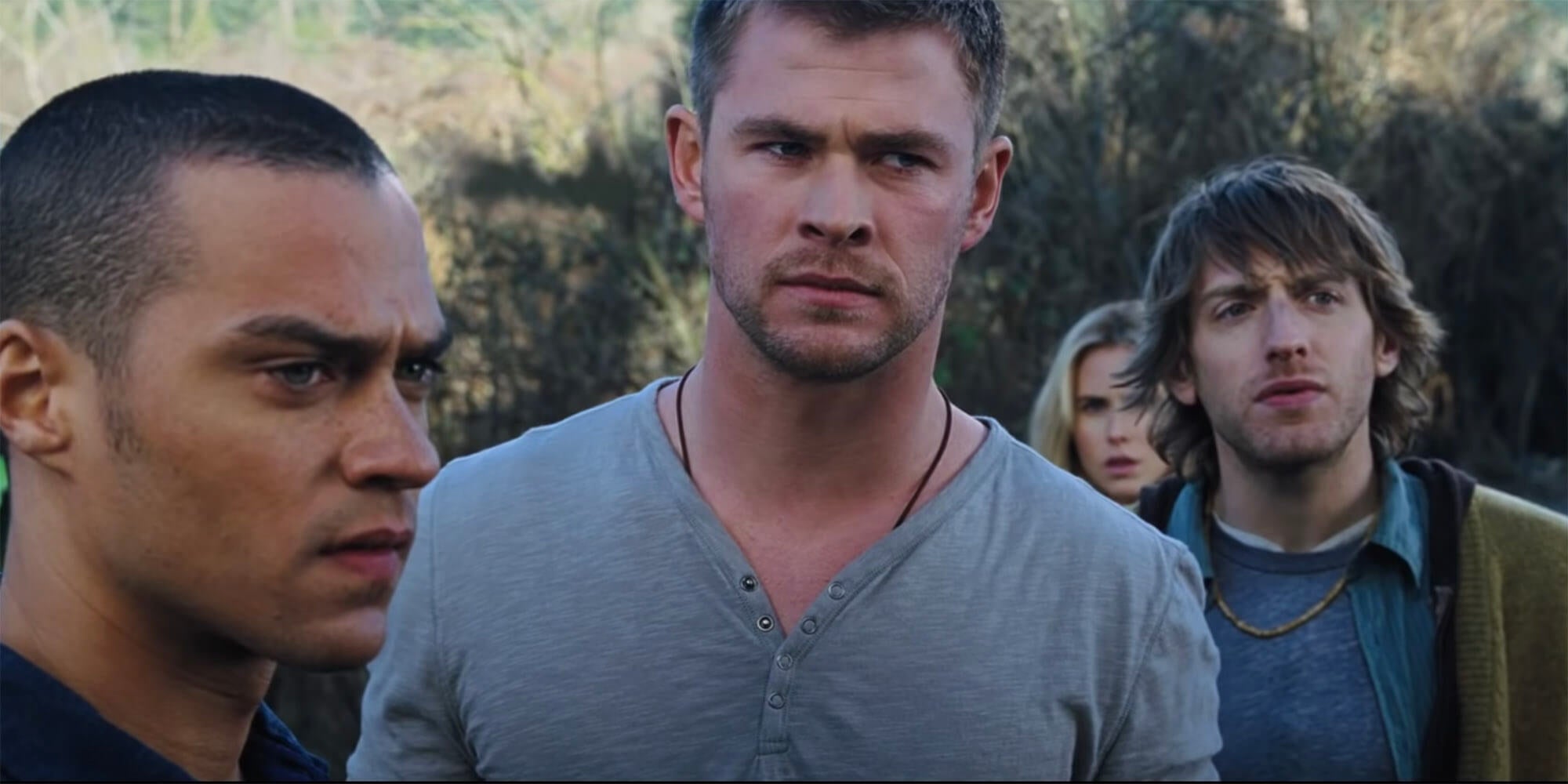 ---
A Quiet Place
Not for the faint-hearted, A Quiet Place is one of the scariest films of 2018. The concept is simple: In post-apocalyptic America, John Krasinski and Emily Blunt play the parents of a young family, hiding from deadly aliens who attack based on sound. This family has carved out a surprisingly idyllic existence in the countryside, but they must live in complete silence, communicating only in sign language. Obviously, this is a great idea for a horror movie, but the execution is what really elevates it to greatness. A Quiet Place is warm, thoughtful, and visually beautiful, while also being a muscle-clenching watch. —Gavia Baker-Whitelaw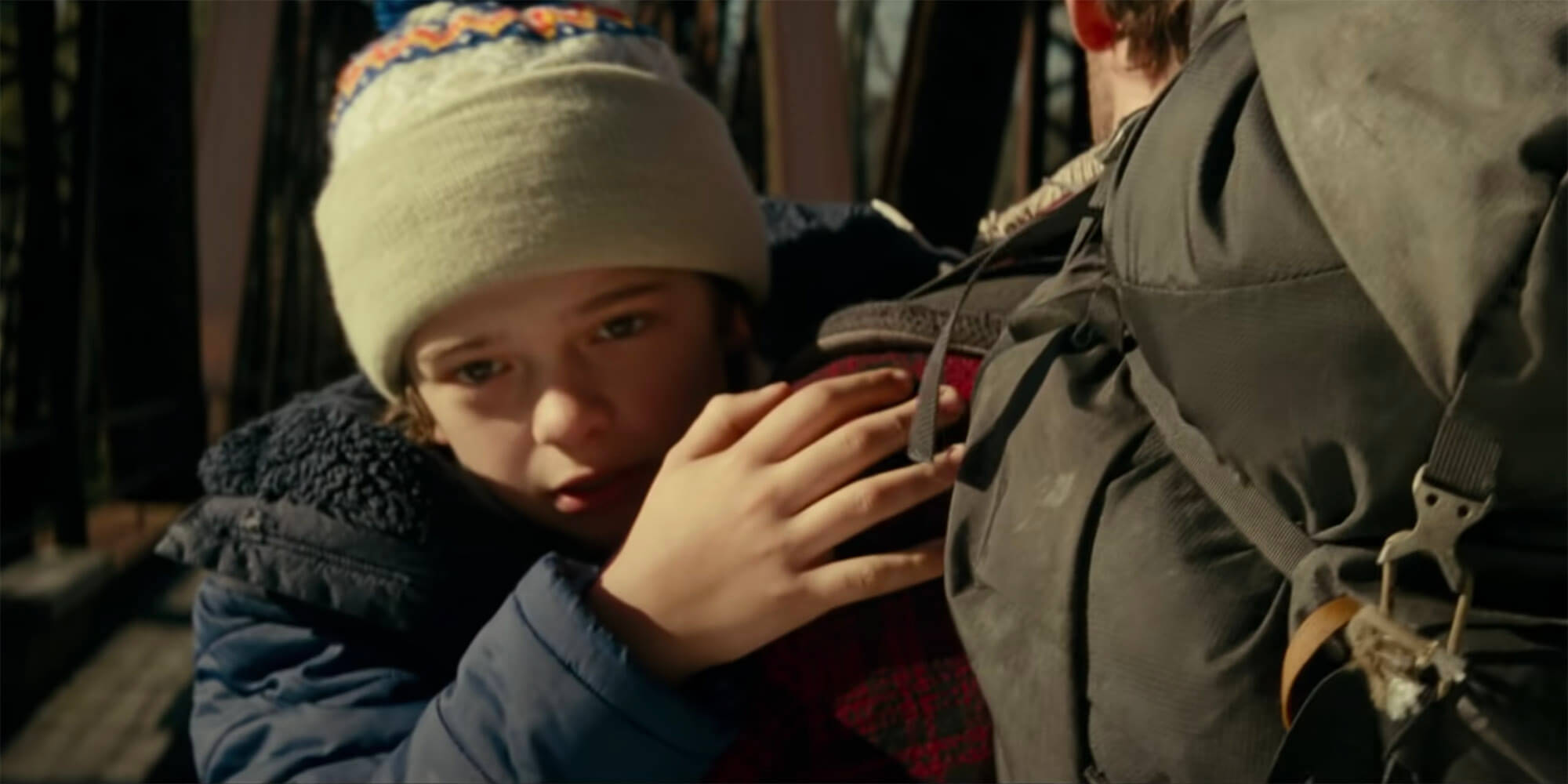 ---
Best Sci-Fi Movies on Hulu
Annihilation
In Alex Garland's adaptation of Annihilation, we still get to explore Area X, a quarantined area of land besieged by mysterious environmental changes. That's about where the similarities to the book end. The film uses author Jeff VanderMeer's spectral setting to get in its characters' heads. Natalie Portman plays Lena, a biologist and former soldier who is grieving the loss of her husband, Kane (Oscar Isaac). He was sent into Area X on a secret mission and feared dead, but he suddenly returns home—altered. Lena's mission there is one of truth and redemption, but Portman plays her with appropriate detachment. We don't really know her true motives, and fellow travelers Anya (Gina Rodriguez), Cass (Tuva Novotny), Josie (Tessa Thompson), and Dr. Ventress (Jennifer Jason Leigh) have their own reasons for going on an apparent suicide mission. —A.S.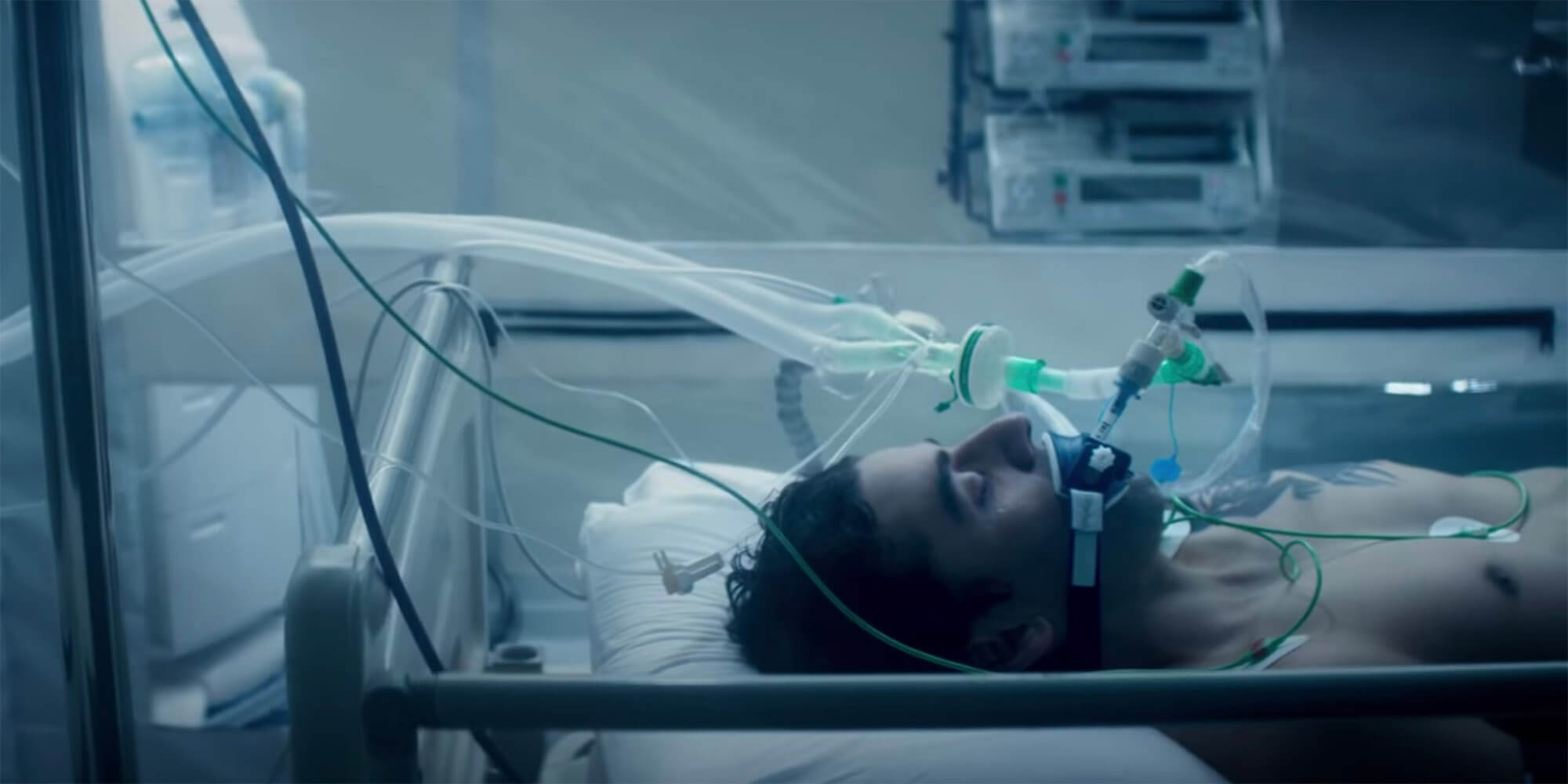 Star Trek II: The Wrath of Khan
Arguably the best of the Star Trek movies, this 1982 classic features Ricardo Montalban's Khan—a character plucked from a 1966 episode of the TV series—as an apt foil to William Shatner's Captain Kirk. The movie did depart from creator Gene Rodenberry's exacting vision for how the movies should follow from the show. While it did boldly go where no Star Trek movie had gone before, it still showed an understanding of its appeal to its hardcore fans. Plus, it gave us maybe the most iconic (or maybe that's i-KHANNNNN-ic) Shatner moment ever. —P.W.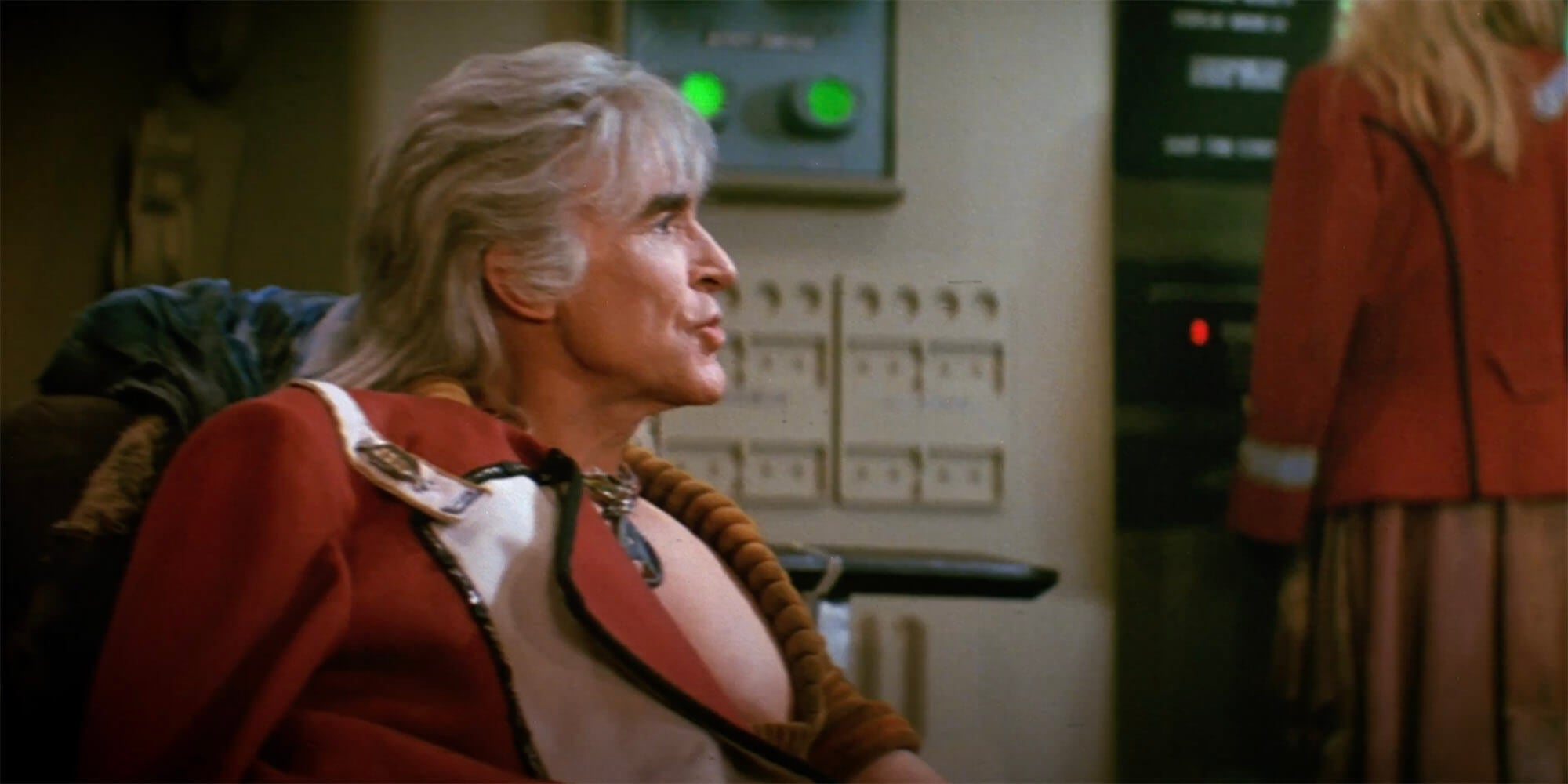 ---
Best Standup Comedy Specials on Hulu
D.L. Hughley: Reset
Perhaps best known for his starring role in The Original Kings of Comedy and in ABC sitcom The Hughleys, this 2012 comedy special was originally shot for Showtime in front of a raucous New Jersey crowd.
Ron White: A Little Unprofessional
White, a founding member of the Blue Collar Comedy Tour, lets loose with over an hour of original material. The 2012 film captures him in his full trademark cigar-chomping and Scotch-swilling glory.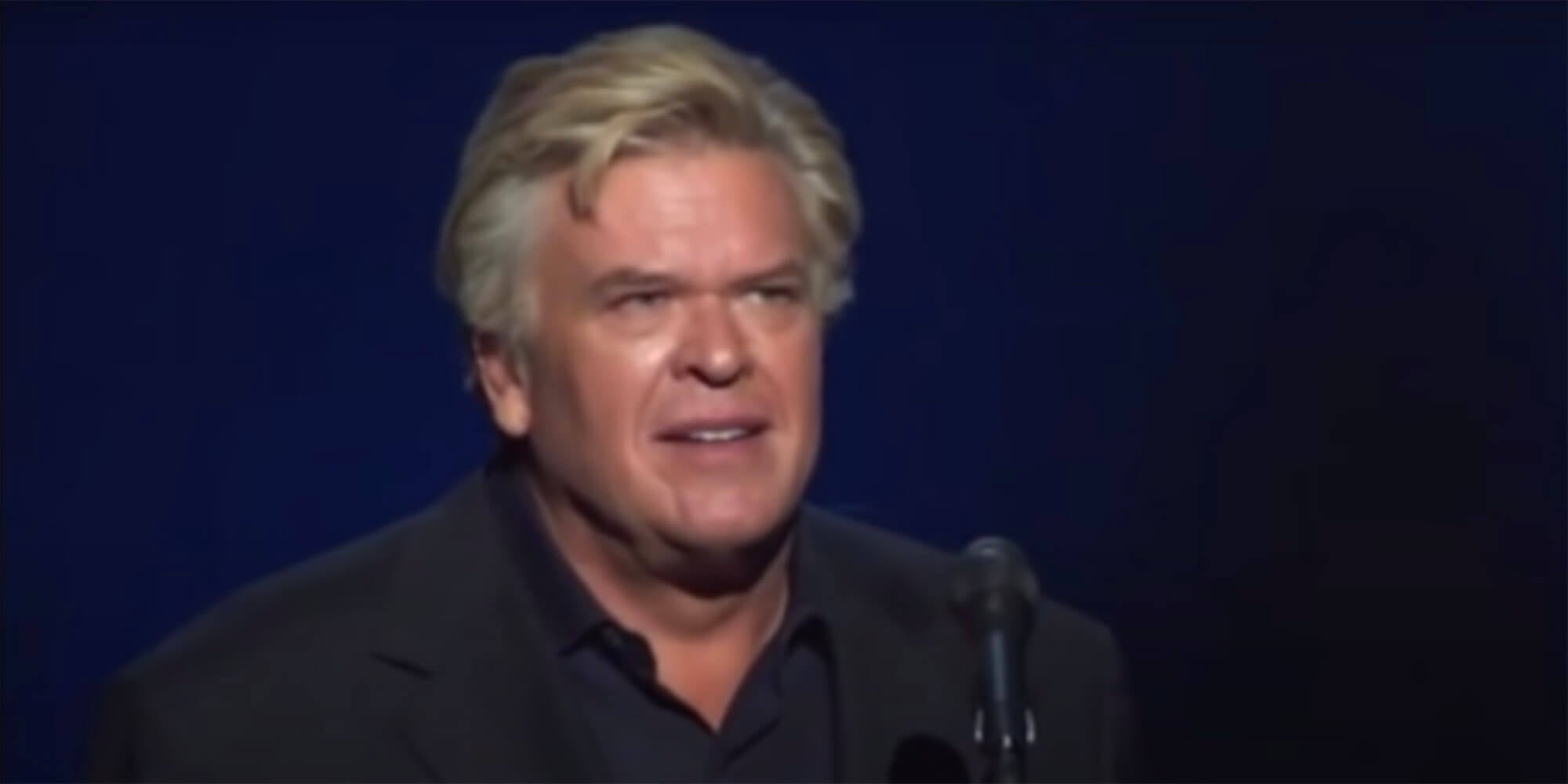 ---
Best Thrillers and Suspense Movies on Hulu
The Dark Knight
I can attest from countless basic cable viewings that The Dark Knight has top-tier replay value. No matter where you jump in, you're about to see something great. That's a credit to Nolan's direction and pacing, as well as the duo of great performances by Heath Ledger and Aaron Eckhart as The Joker and Two-Face. Many superhero movies have aped The Dark Knight's dour tone, but few have used it as effectively. I know "dour" and "top-tier replay value" don't exactly jive, but The Dark Knight makes it work. If you'll excuse me, I need to go watch the interrogation scene again. —E.S.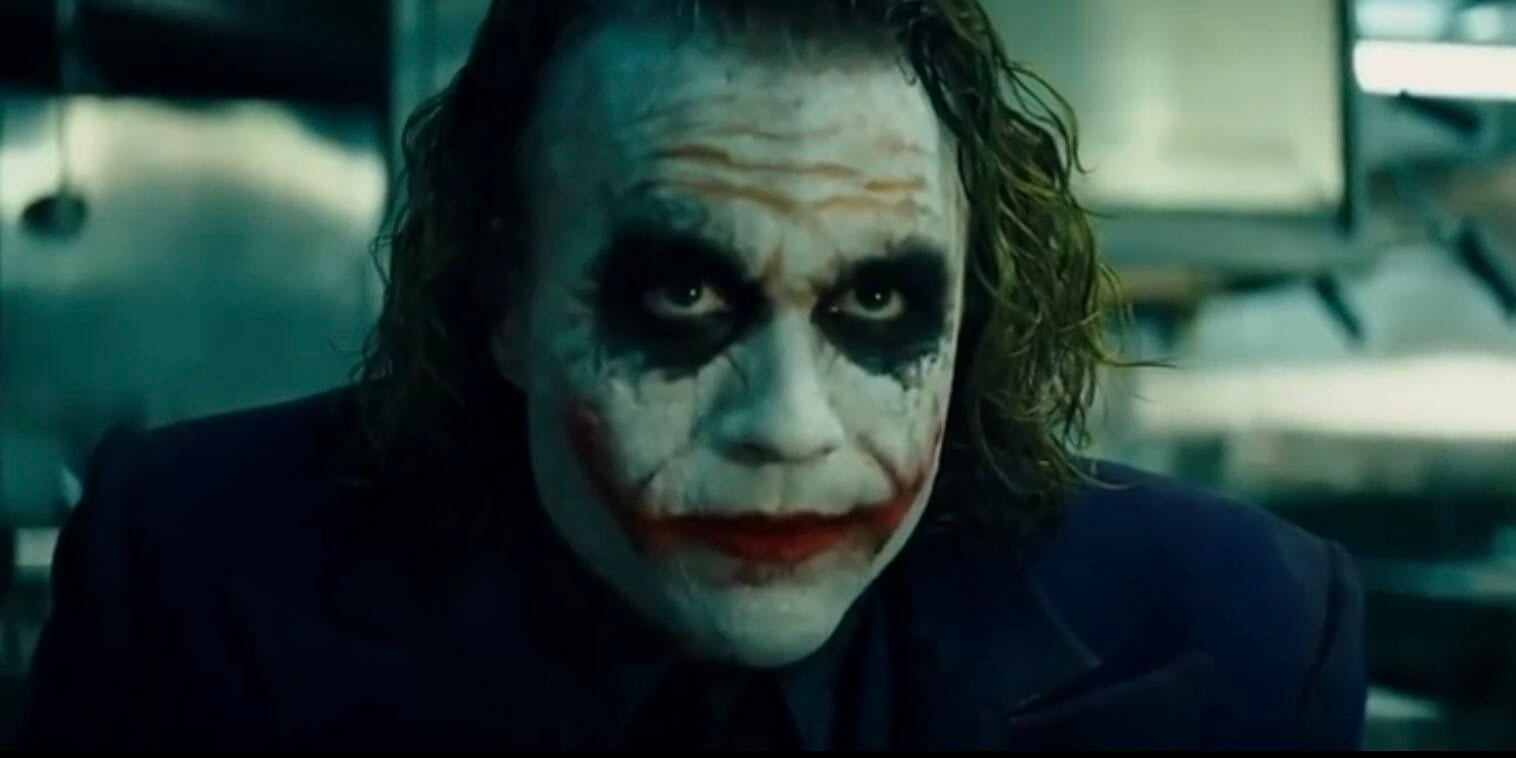 ---
Gemini
After a popular actress is found dead, her assistant, Jill, finds herself as a prime suspect. Jill's search for the truth will take her all over L.A. and force her to reckon with her past. Gemini is a slick, neon-lit neo-noir with a killer score. The mystery itself is pretty solid, but Gemini stands out because of its moody atmosphere and crackling cast, featuring Lola Kirke, Zoe Kravitz, and John Cho. —E.S.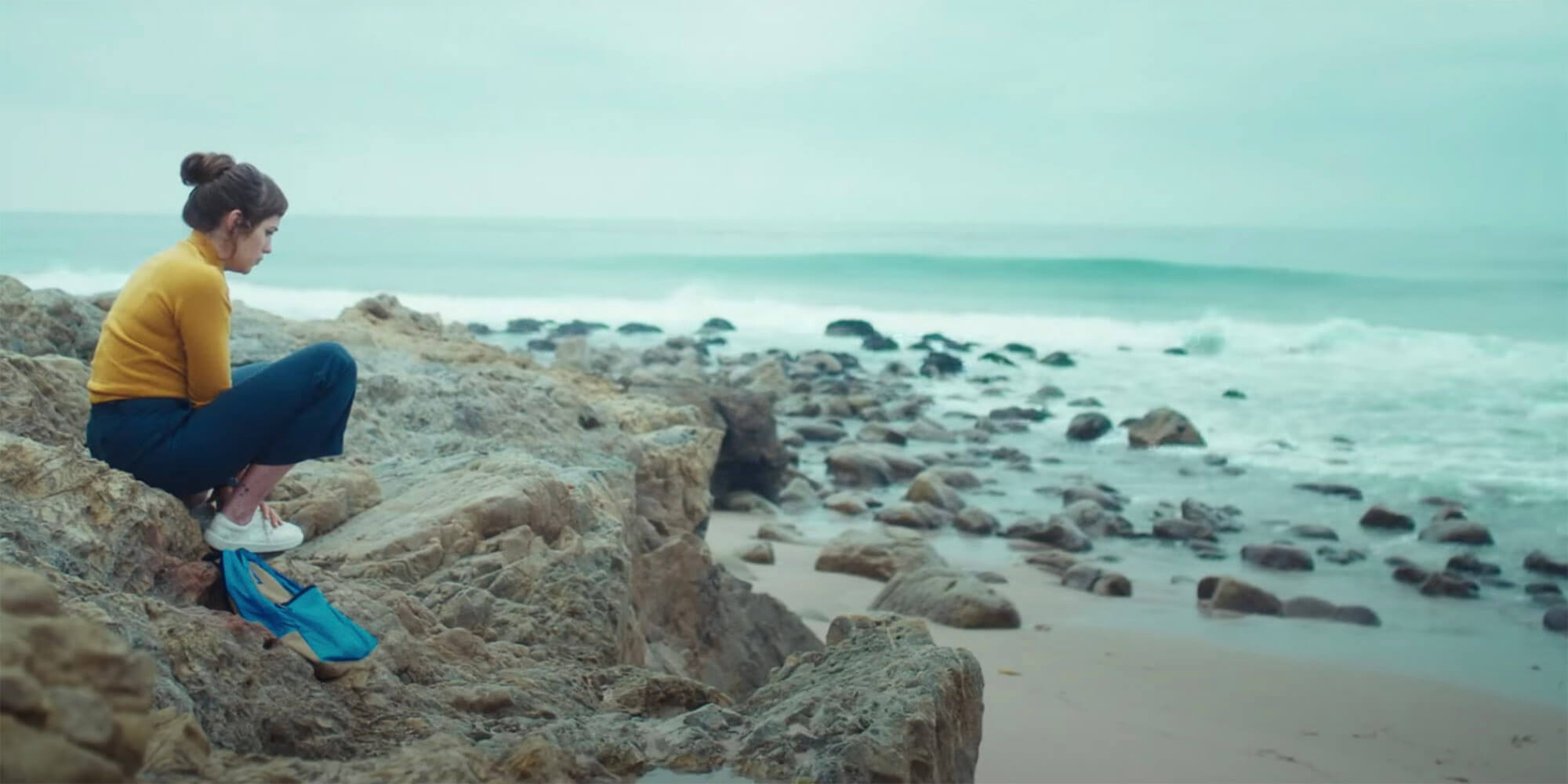 ---
Little Woods
Nia DaCosta makes a strong impression with her debut Little Woods. As writer and director, DaCosta crafts a taut thriller about a woman caught between the potential of her future and the realities of her past and present. Tessa Thompson stars as Ollie, who is eight days away from completing her sentence for drug trafficking. But her sister, Deb (Lily James), is in a bad situation and Ollie's only chance to help Deb means risking everything. Little Woods marks Dacosta as a filmmaker to watch. —E.S.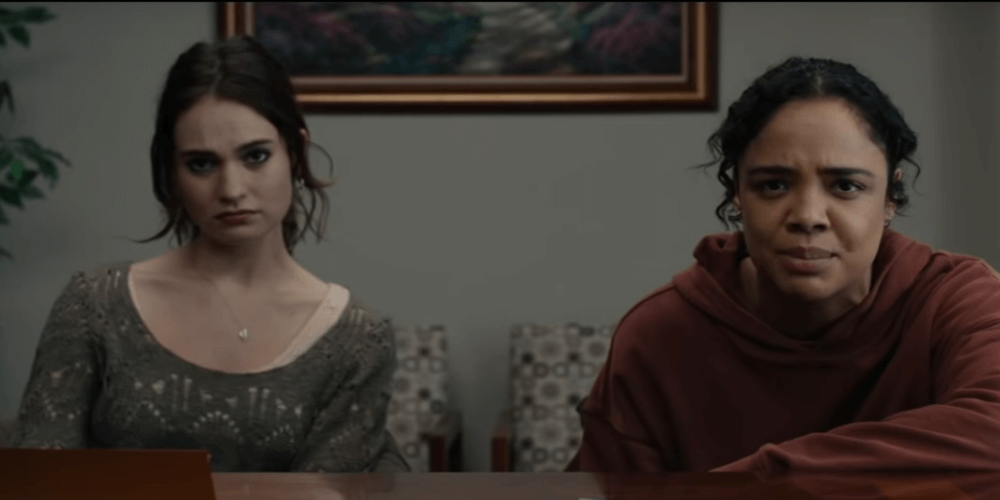 ---
Mom and Dad
Nicolas Cage and Selma Blair go off the deep end in Brian Taylor's 2017 comedy-thriller about a mysterious event that causes parents to want to kill their kids. That conceit alone makes this film an acquired taste, but Mom and Dad also gives Cage the room to go completely over the top (like the scene where he destroys a pool table while singing "The Hokey Pokey") so some dark humor seeps into the murderous rage. Cage doesn't overpower the film. In fact, there are actually some touching, introspective moments between him and Blair. —A.S.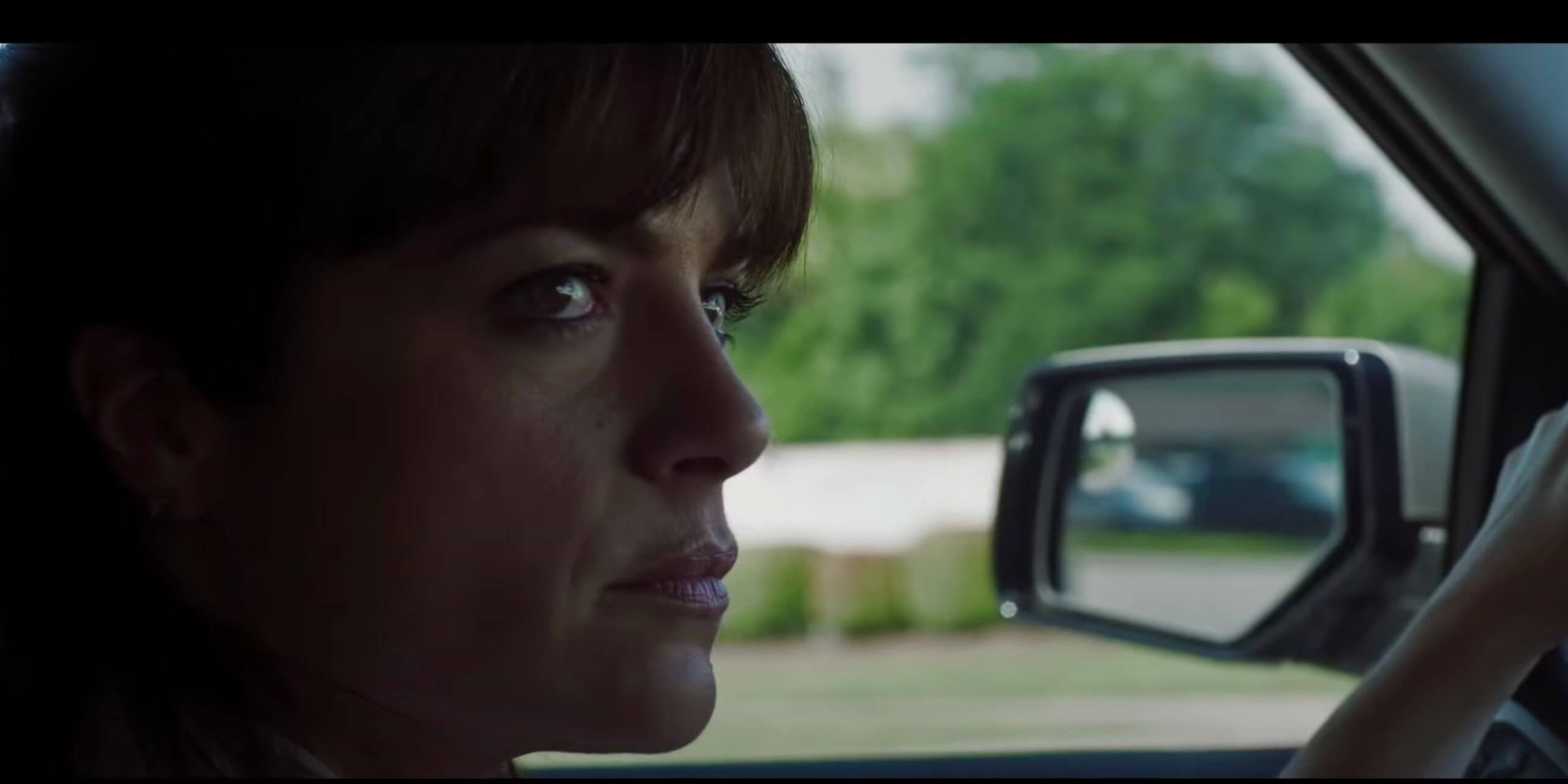 ---
Parasite
Bong Joon-ho's Best Picture winner is a social satire, Hitchcockian thriller, dark comedy, and gut punching drama all in one. It's about the lower class Kim family and the wealthy Park family, and the dynamic between the two. While many viewers are quick to label the Kim family as the eponymous parasites, the film is after something much more pointed. Parasite is a searing critique of capitalism, but the social commentary comes in a deliriously entertaining package. —E.S.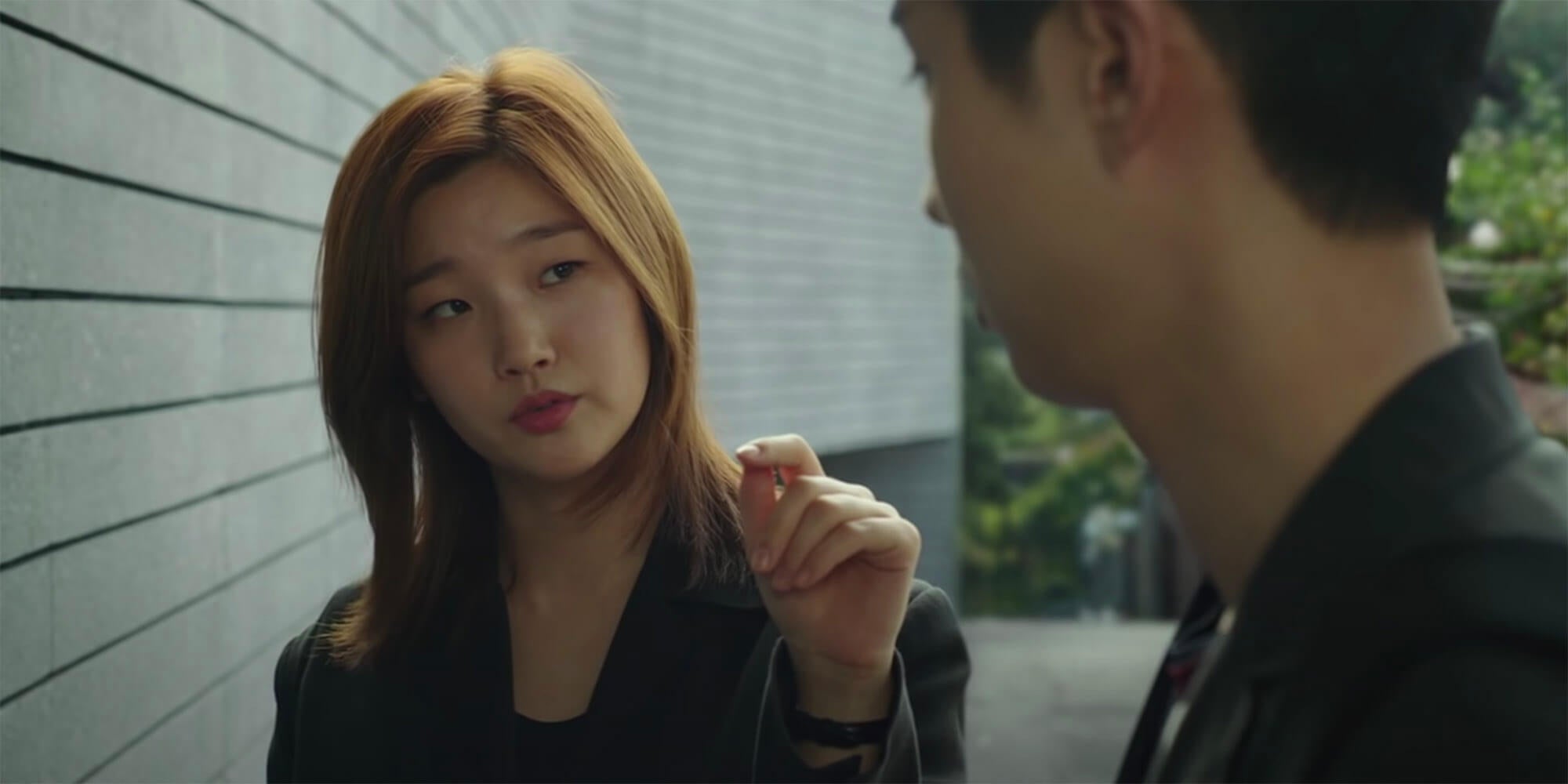 ---
Premium Streaming Service Guides
Entertainment Channel Guides
Live TV Service Guides
Streaming Device Guides
The Daily Dot may receive a payment in connection with purchases of products or services featured in this article. Read our Ethics Policy to learn more.
---