What's new on Hulu? Hulu is one of the biggest streaming services on the net, and the selection is ever changing and always growing. The selection of best new Hulu originals, best new movies on Hulu, and best new shows on Hulu can be pretty daunting. Luckily we've created a handy monthly guide that will always be updated with fresh info so you never miss a thing.
Best New Hulu Originals: American Horror Stories
The Best New Movies on Hulu: Johnny English (2003), Fargo (1996)
Best New Shows on Hulu: Celebrity Family Feud Season 7
---
Best new Hulu Originals: July 2021
The following are the best new Hulu originals coming to the platform this month.
American Horror Stories
Available July 16
What's better than one American-style horror story? American Horror Stories. Plural! Ryan Murphy's award-winning anthology series is getting a new horror story every week. A new nightmare in a digestible format will add a smack of spooky to your week. Premiers on Hulu and FX. -Jaime Carrillo
---
Best new movies on Hulu: July 2021
The following are the best new movies on Hulu this month.
Johnny English (2003)
Available July 1
What would happen if Mr. Bean became James Bond? What if the literal Mr. Bean (Rowan Atkinson) was playing this buffoonish spy? Johnny English is the funniest thing to come out of the mind of Atkinson since Blackadder. There's some top tier British comedy that I believe has gone overlooked. Also, it's one of those rare "hilarious, but wholesome" movies you could easily watch with the kids. I know every bone in your body is telling you not to watch, but just trust me on this one. -Jaime Carrillo
---
Fargo (1996)
Available July 1
What comes to mind when someone says "Midwest?" Hot dish. Culvers. Amy Klobuchar. Snow. Da Bears. Sure, those are all chestnuts. But what about cold-blooded murder?
Since true crime is having a bit of a moment right now, it's pretty convenient that Fargo, the Coen Bros true crime epic is now available on Hulu. Frances McDormand and William H. Macy give astonishing performances, in a film that many consider the Coens' best. -Jaime Carrillo
---
Best new shows on Hulu: June 2021
The following are the best new shows on Hulu.
Celebrity Family Feud Season 7
There's a special brand of mirth Steve Harvey brings to the game show genre not seen since Richard Dawson. I'm not sure what it is. If I had to guess it's he looks generally annoyed with everything and everyone. It makes for fantastic TV shows, not to mention internet memes.
This season, the celebrity mashups are pretty memorable. The old Queer Eye hosts vs. the new class. Fellow King of Comedy Cedric the Entertainer vs. Wayne Brady. And for the '90s kids in the rafters, Rikki Lake vs. Kathie Lee Gifford. It's more fun than any prime time best show on Hulu deserves to be.
---
Best recent releases on Hulu: Editors' picks
Love, Victor season 2
Teen dramas are sort of having a moment right now, aren't they? And why not? After all, you don't have to be a bucket of walking hormones to be captivated by juicy teenage angst and drama. The second season of this Hulu original series follows Victor Salazar, a new student at Creekwood High School
What follows is ten episodes of self-discovery, typical teenage challenges at home, and of course, his sexual orientation. It's a spin-off of the 2018 film Love, Simon, who will likely offer the series protagonist some much-needed guidance. It's one of the best new Hulu originals.
---
---
July 2021: Best new movies on Hulu and Best New shows on Hulu
Available July 1
The Mighty Ones Season 2
RuPaul's Drag Race Season 7
127 Hours (2010)
28 Days Later (2003)
28 Weeks Later (2007)
68 Kill (2017)
78/52: Hitchcock's Shower Scene (2017)
A Ciambra (2018)
The Adventures of Hercules (1985)
Almost Human (2014)
Alpha & Omega: Legend Of The Saw Toothed (2014)
American Gun (2005)
An Acceptable Loss (2019)
Australia (2008)
Bad Teacher (2011)
Band Aid (2017)
Beats, Rhymes & Life: The Travels Of A Tribe Called Quest (2011)
Beetlejuice (1988)
The Best Man (1999)
Better Living Through Chemistry (2014)
Big Fish (2003)
Bitter Harvest (2017)
Blue Sky (1994)
Bohemian Rhapsody (2018)
Breakdown (1997)
Bruno (2009)
Caddyshack (1980)
Caddyshack II (1988)
Candyman 3: Day of the Dead (1999)
Carnage Park (2016)
Caveman (1981)
Chaplin (1992)
Chuck (2017)
The Chumscrubber (2005)
Citizen Jane: Battle for the City (2017)
Cliffhanger (1993)
The Condemned (2007)
Confessions Of A Shopaholic (2009)
The Conversation (1974)
Coyote Ugly (2000)
The Cured (2018)
Dangerous Minds (1995)
Dealin' With Idiots (2013)
Dealt (2017)
Dear White People (2014)
Donnybrook (2019)
Dumb & Dumber (1994)
Dumb And Dumberer: When Harry Met Lloyd (2003)
Elaine Stritch: Shoot Me (2014)
Eliminators (2016)
Enemy at the Gates (2001)
The Face of Love (2014)
Factotum (2006)
Fargo (1996)
The Feels (2017)
Fired Up! (2009)
Foxfire (1996)
Frank Serpico (2017)
Frankenstein and the Monster from Hell (1974)
Free To Run (2016)
From Paris with Love (2010)
Galaxy Quest (1999)
The Gift (2000)
Gimme the Loot (2013)
The Girl With The Dragon Tattoo (2011)
Gorp (1980)
Graduation (2017)
Grandma (2015)
Hellions (2015)
Hideaway (1995)
House of the Dead (2003)
House of the Dead 2 (2006)
The House That Jack Built (2018)
Housesitter (1992)
I Daniel Blake (2017)
I Do…Until I Don't (2017)
I Remember You (2017)
Ice Age (2002)
In The Cut (2003)
Indignation (2016)
Intermission (2004)
Intolerable Cruelty (2003)
Johnny English (2003)
Knowing (2009)
The Ladies Man (2000)
Last Days Here (2012)
Let's be Evil (2016)
Manic (2013)
The Mask (1994)
Maximum Risk (1996)
Mercury Rising (1998)
Morning Glory (2010)
Mystic Pizza (1988)
The Natural (1984)
Ode to Joy (2019)
Open Range (2003)
Open Water (2004)
Open Water 2: Adrift (2006)
Passage to Mars (2017)
Personal Shopper (2017)
The Polar Express (2004)
Rabid Dogs (2016)
Rebel in the Rye (2017)
Reno 911!: Miami : The Movie (2007)
Revolutionary Road (2008)
Robocop (1987)
Robocop 2 (1990)
Robocop 3 (1993)
Rookie of the Year (1993)
Seabiscuit (2003)
Shelley (2016)
Sightseers (2013)
Sleeping With The Enemy (1991)
Sleepwalkers (1992)
Soldier Boyz (1995)
Something's Gotta Give (2003)
Somewhere (2010)
Sorority Row (2009)
Space Jam (1996)
Stand by Me (1986)
Star Trek IV: The Voyage Home (1986)
Star Trek: First Contact (1996)
Stephen King's Graveyard Shift (1990)
The Stepfather (2009)
Stonewall (2015)
Stray (2020)
Sunshine (2005)
Super Troopers (2002)
Sweet Virginia (2017)
Taffin (1988)
Take Every Wave (2017)
Take Shelter (2011)
Taken (2009)
The Terminator (1984)
They Came Together (2014)
Thunderheart (1992)
Timeline (2003)
Tooth Fairy (2008)
Twisted (2004)
Underworld (2003)
Underworld Awakening (2012)
Underworld Evolution (2006)
Underworld: Rise Of The Lycans (2009)
Universal Soldier (1992)
The Unknown Girl (2017)
Walking Tall (1973)
Whip It (2009)
White Nights (1985)
William Shakespeare's Romeo + Juliet (1996)
Wolves (2017)
Available July 2
Summer of Soul (2021)
Bill & Ted Face the Music (2020)
July 3
Flower of Evil Season 1
I'll Go To You When The Weather Is Fine Season 1
More Than Friends Season 1
Dreamcatcher (2021)
Available July 4
Available July 8
My Wife and Kids All Seasons
Murdoch Mysteries Season 13
Papillon (2017)
Available July 9
This Way Up Season 2
Grown-ish Season 4
Barb & Star Go to Vista Del Mar (2021)
In a World… (2013)
Moffie (2021)
Available July 10
Available July 12
Available July 14
Cleopatra in Space Season 1
Cleopatra en el Espacio Season 1
My All-American (2015)
Available July 15
American Horror Stories Series Premiere
20,000 Days on Earth (2014)
A Field In England (2013)
The Act of Killing (2012)
Amira & Sam (2014)
Borgman (2013)
Bullhead (2011)
Cheap Thrills (2013)
The Complex: Lockdown (2020)
The Congress (2013)
The Connection (2014)
Enforcement (2021)
Exit Plan (2021)
The Final Member (2014)
The FP (2011)
I Declare War (2012)
The Keeping Room (2014)
Men & Chicken (2015)
Mood Indigo (2013)
Pieta (2012)
R100 (2013)
Raiders! The Story of the Greatest Fan Film Ever Made (2015)
Wrong (2012)
Available July 16
Available July 17
Available July 22
Olympic Dreams featuring Jonas Brothers
Available July 26
Available July 29
---
Daily Dot Hulu Guides
---
Daily Dot Best Hulu Movies
---
Daily Dot Best Hulu Shows
---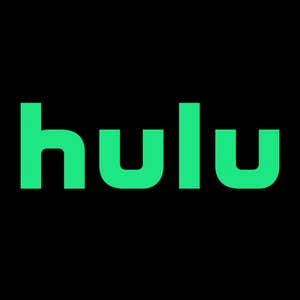 | | |
| --- | --- |
| Hulu with ads | $5.99/mo. or $59.99/yr. |
| Hulu with no ads | $11.99 |
| Hulu Live TV + Hulu with ads | $64.99 |
| Hulu Live TV + Hulu no ads | $70.99 |
---
The Daily Dot may receive a payment in connection with purchases of products or services featured in this article. Click here to learn more.