It's Pride month, y'all.
The month of June has been the chosen time to celebrate the LGBTQ community since the 1970s. In celebration of this gayest month of the year, many streaming platforms beef up their queer content. While most streaming platforms have a section set aside for LGBTQ movies and shows, much of it merely claims the title without carrying the soul of the community. In honor of the most colorful month of the year, here are the best LGBT movies on Hulu and the best LGBT shows on Hulu.
---
The best LGBT shows on Hulu
1) The L Word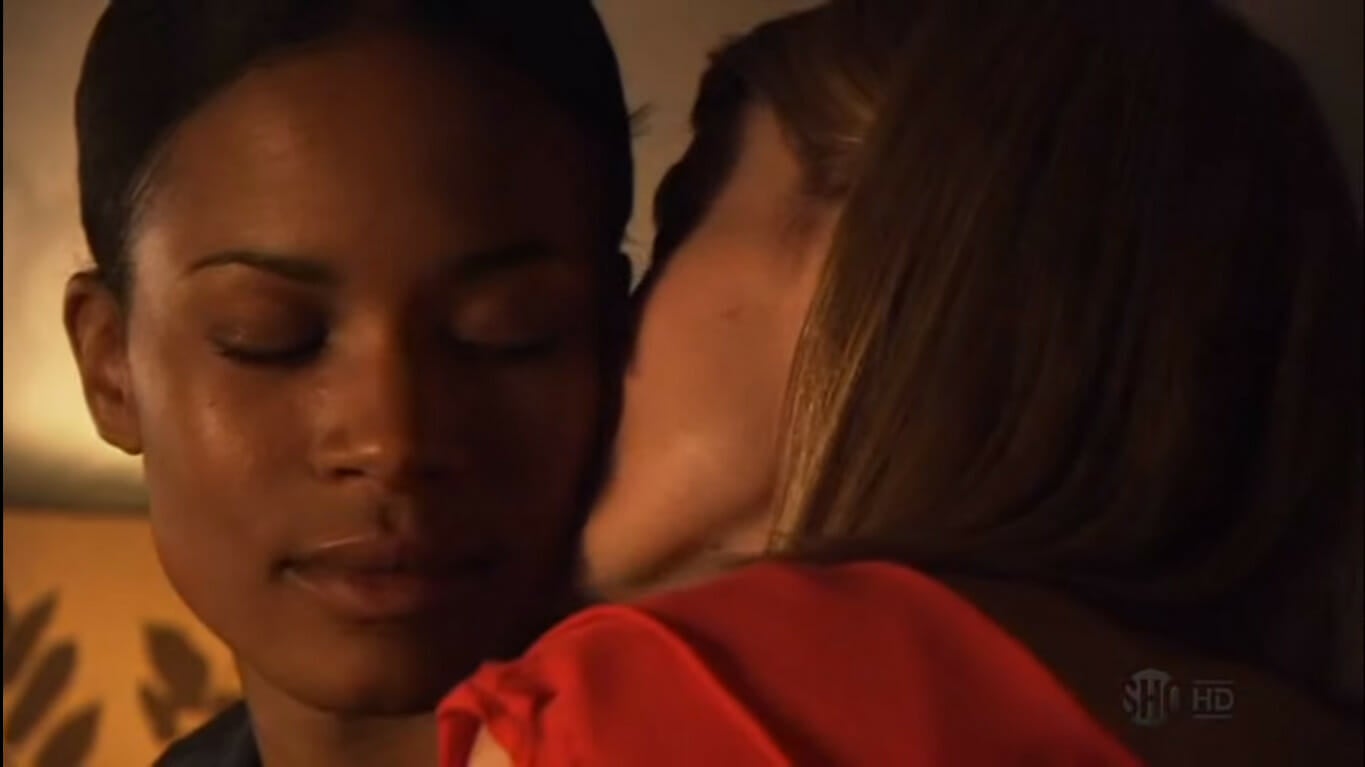 Of all the LGBT shows on Hulu, this may very well be the gayest. The L Word follows a group of young lesbians and bisexuals traversing their complicated lives in West Hollywood. Intertwining character arcs and tones of love, loss, and the very human struggle of adulthood make this series a favorite for many, regardless of sexual orientation.
2) Difficult People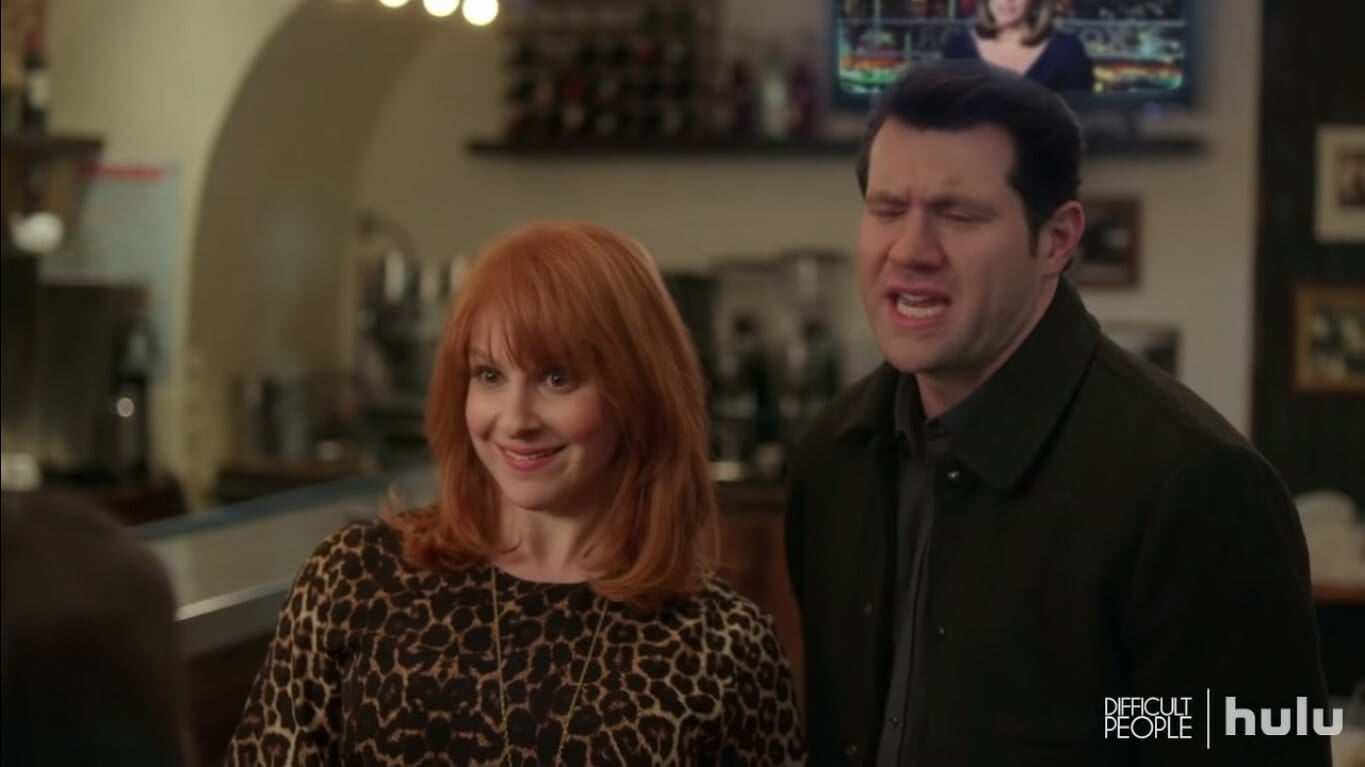 If you've somehow missed out on Billy Eichner's unmistakable personality, this series is a perfect way to change that. Centered around two aspiring comics in their thirties, Difficult People celebrates the cynicism that forms in us all as we age. Harsh, hilarious, and occasionally wholesome, this three-season series embraces the varied packages that gay people—and people in general—come in.
3) Will & Grace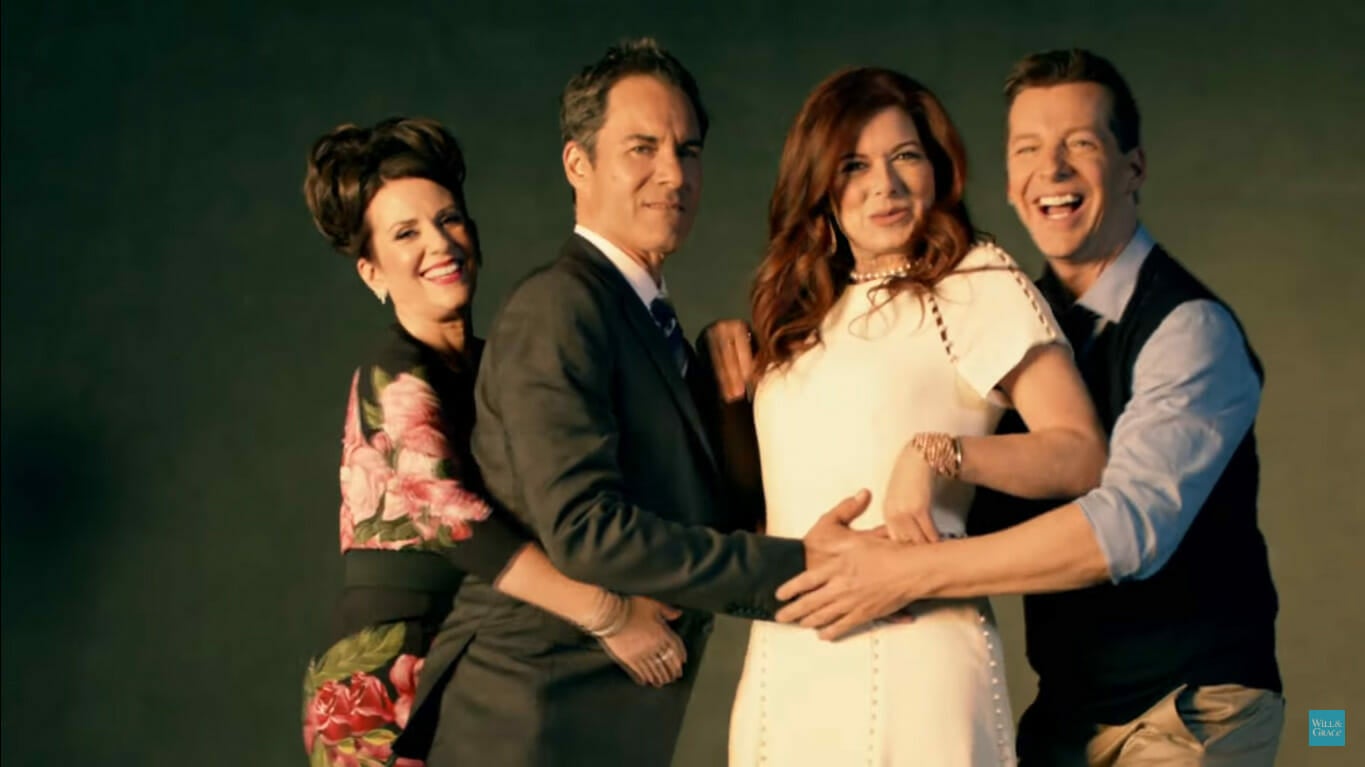 Both the original eight-season run and the 2017 return of Will & Grace are available on Hulu. Celebrated as one of the most successful shows with a gay titular character, this charming series deserved the many awards it won through the years. Rather than obsessing over romance, Will & Grace's charm boils down to the enviable relationship between Will, a gay lawyer, and his best friend Grace, a straight interior designer.
4) The Bold Type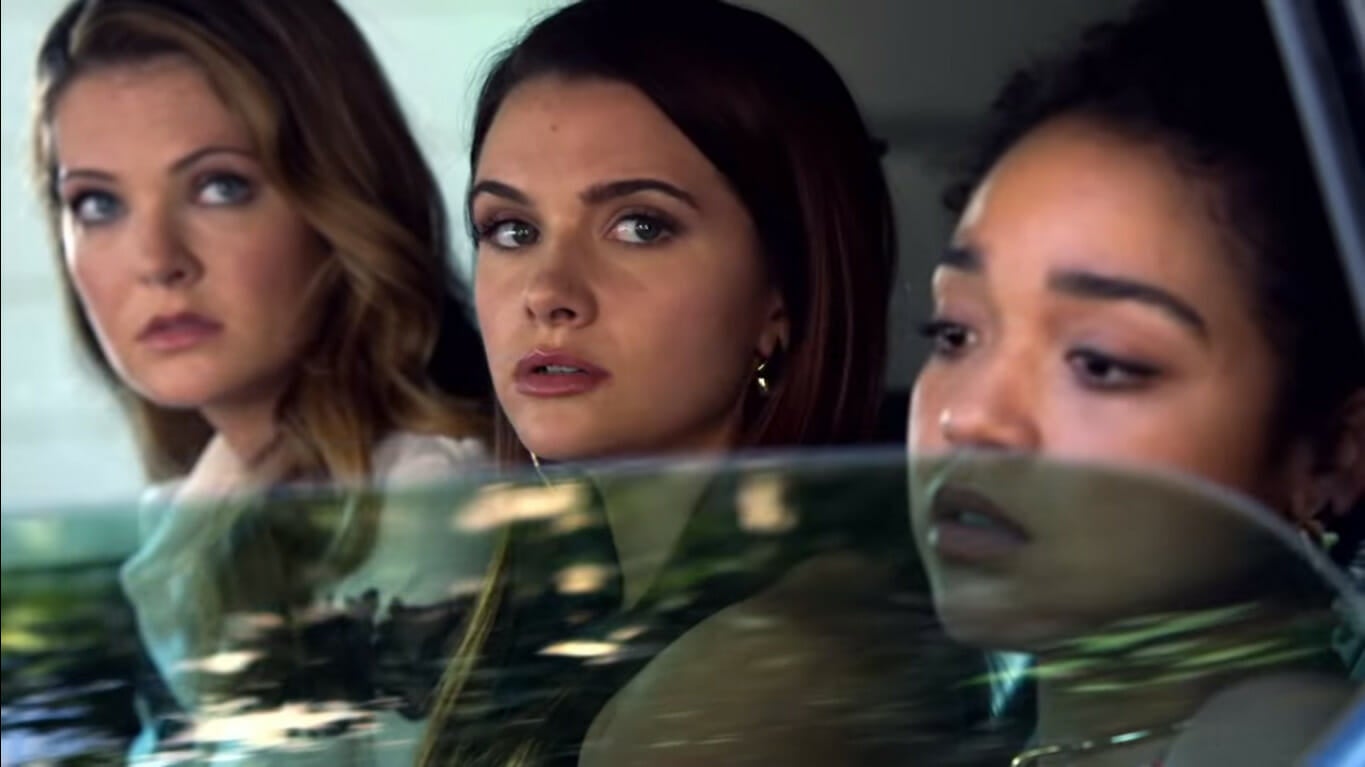 It's not hard to find TV shows that follow a group of young people exploring their careers, lives, and sexuality. But it's hard to find one that shows the journey as well as The Bold Type. Already confirmed for a fourth season, The Bold Type combines a clear love of fashion with a realistic portrayal of women and relationships, as well as believable depictions of varying sexual orientations.
5) Broad City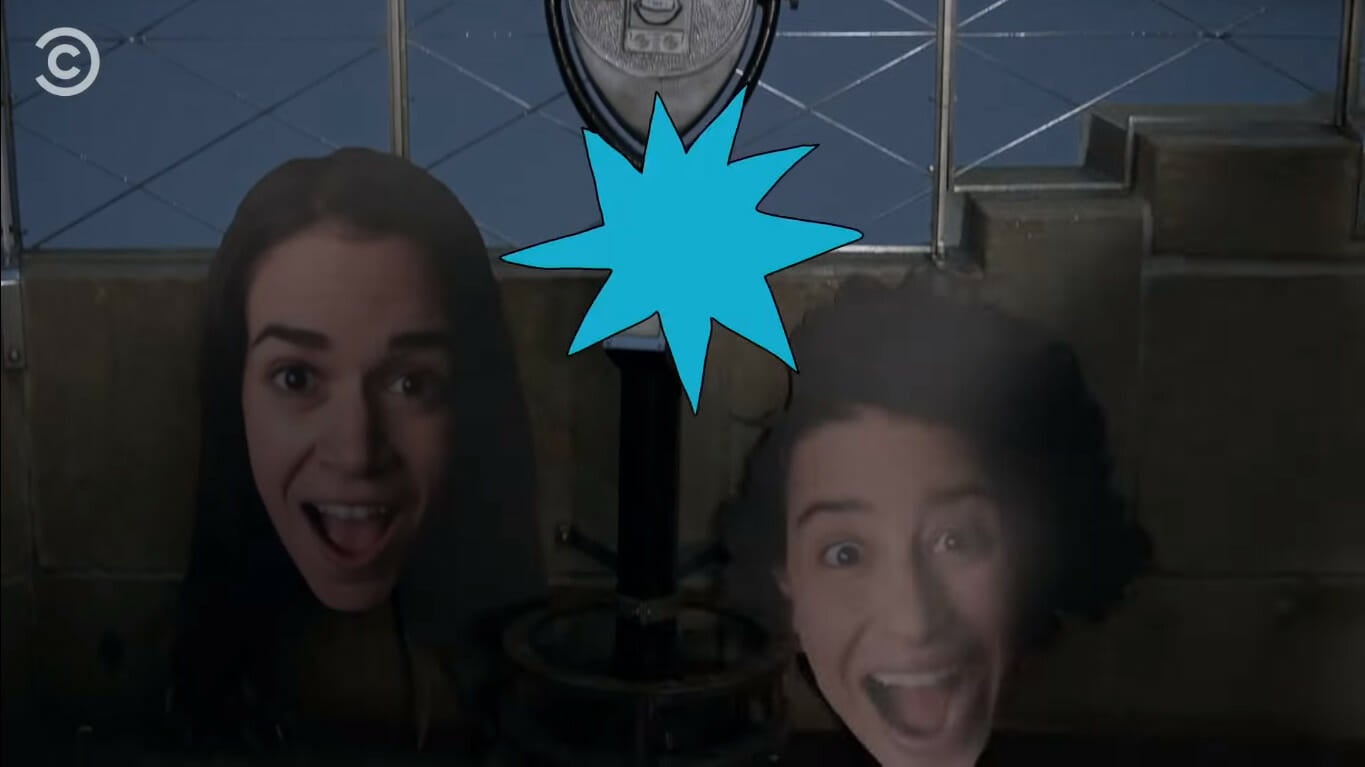 Few entries on this list can compete with the genuine, knee-slapping, pee-your-pants humor of Broad City. Raising a middle finger high to any notion of "feminine" versus "masculine" humor, this hysterical take on self-discovery is remarkably self-aware. It embraces the main characters' sexual discovery and hones in on it in the final season. If you've never tuned into an episode before, find the time today. You'll see why it's one of the best LGBT shows on Hulu.
6) Claws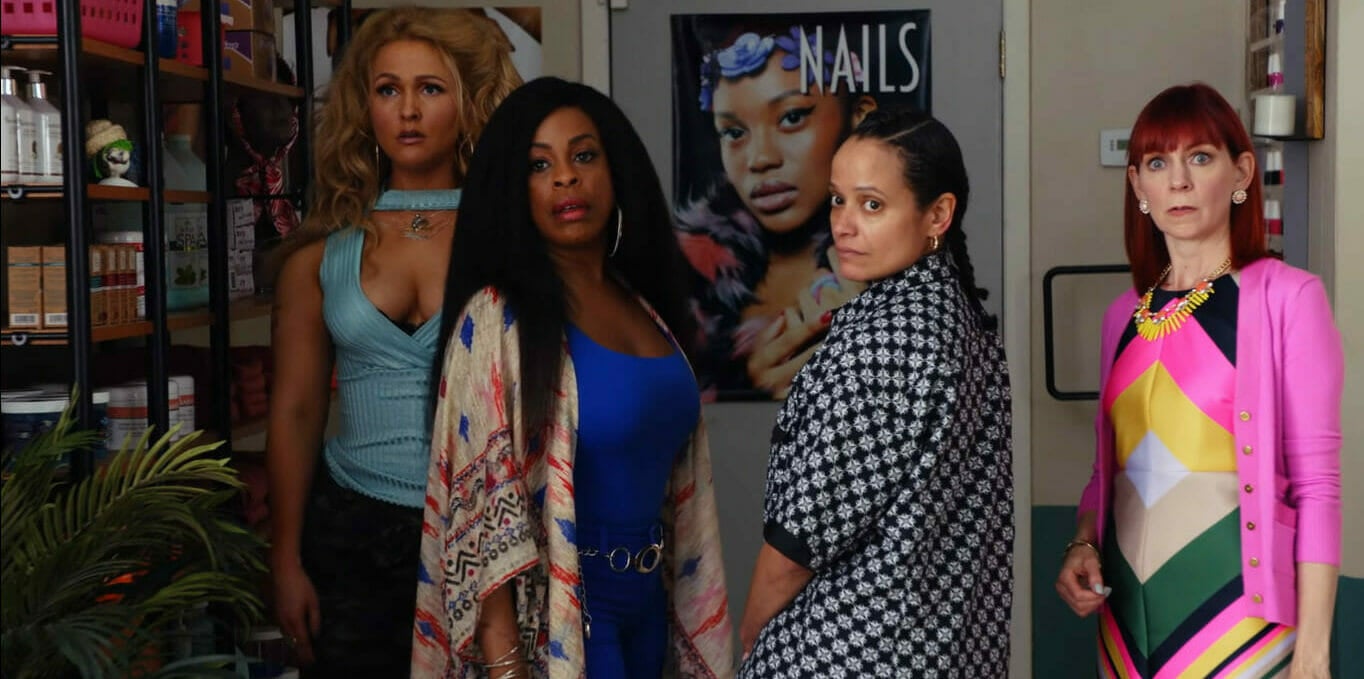 There's nothing like switching up a well-worn premise to make great television. Centered around five manicurists working at a Florida nail salon, Claws flips the script when the quintet begins laundering money for a nearby clinic. With a diverse cast that spans sexualities, races, and even developmental abilities, this series continually changes the game.
7) Gaycation with Ellen Page and Ian Daniel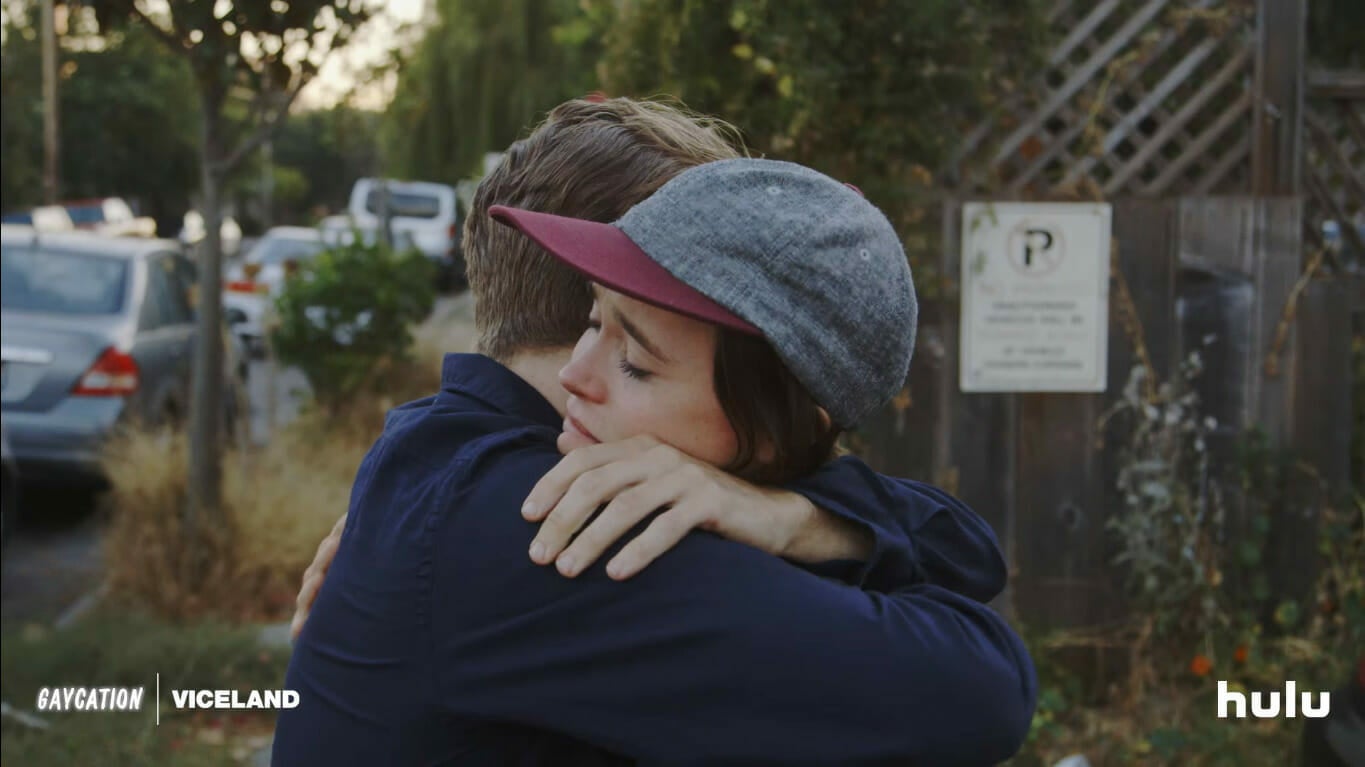 For a much more casual gay romp, look no further than this examination of homosexuality around the world. In many ways, Ellen Page's world travels with her close friend Ian Daniel feel more like viewing a home video than a documentary series. Interesting, and fun, and genuinely educational, Gaycation gives viewers a glimpse into gay culture from Japan to Ukraine, making it one of the most revelatory LGBTQ shows on Hulu.
8) Harlots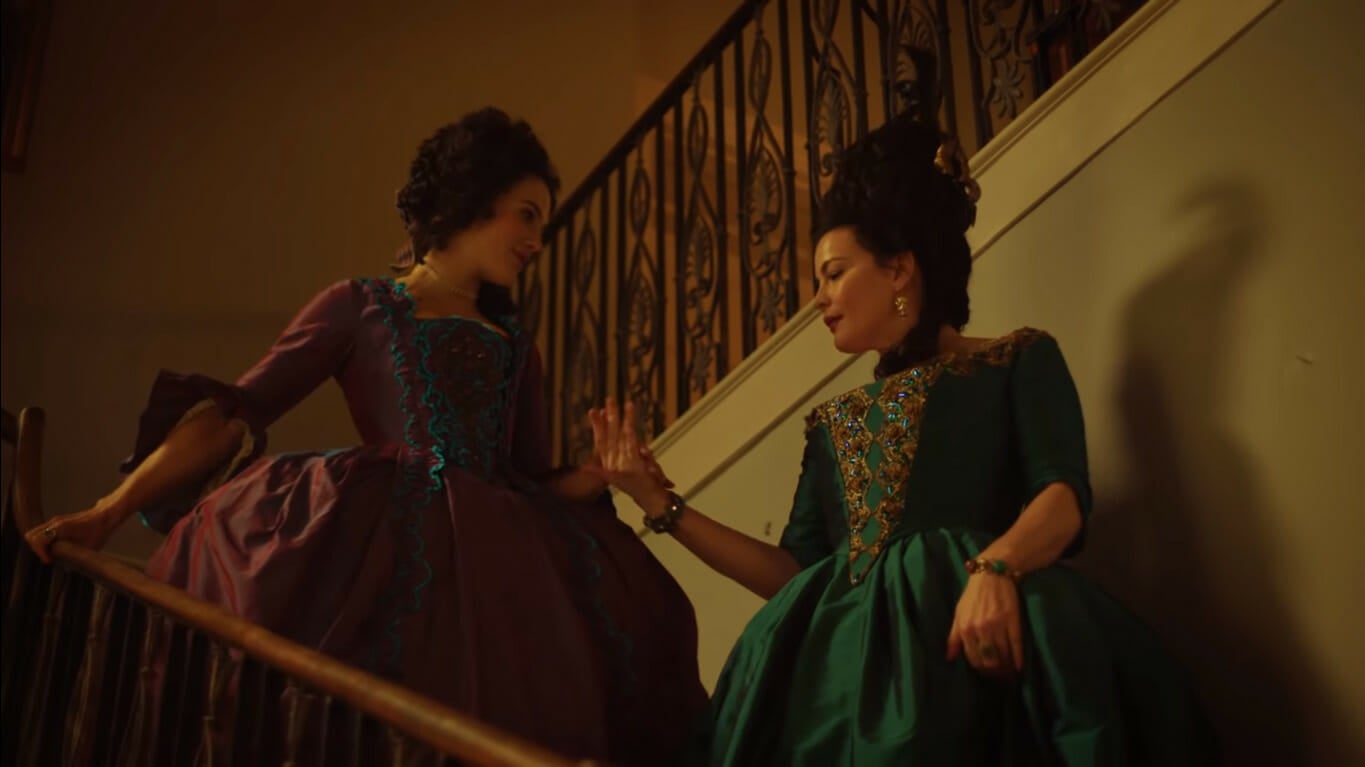 This period piece manages to hit on a number of 21st-century issues, despite its setting in the 1700s. Set in London back when selling sex was not only legal but quite popular, Harlots gives viewers a fresh setting in which to enjoy powerful women. While the first season introduced and cemented the characters and themes of the show, the second season fully embraced its queer side. A third season is set to premiere in July, hopefully delivering even more quality entertainment.
9) The Bravest Knight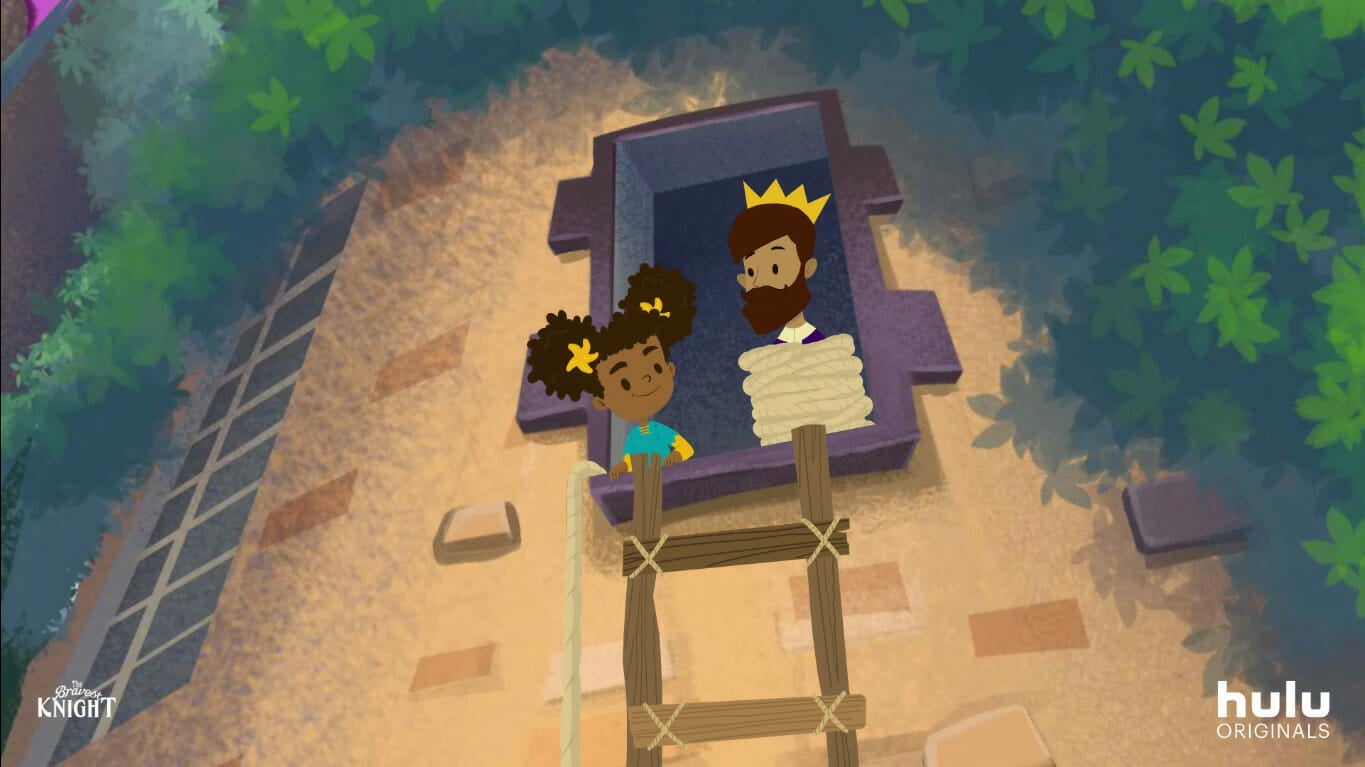 LGBTQ content for kids is painfully rare, and children's shows with any level of diversity are often hard to find. Thanks to The Bravest Knight, all that will change on June 21. The show centers around a gay couple raising their adopted daughter in medieval times, and little Nia—the daughter of the mixed-race couple—is set on becoming a knight. On top of all that, the show actually features a diverse cast, with characters voiced by Wanda Sykes and RuPaul, among others.
10) Stephen Universe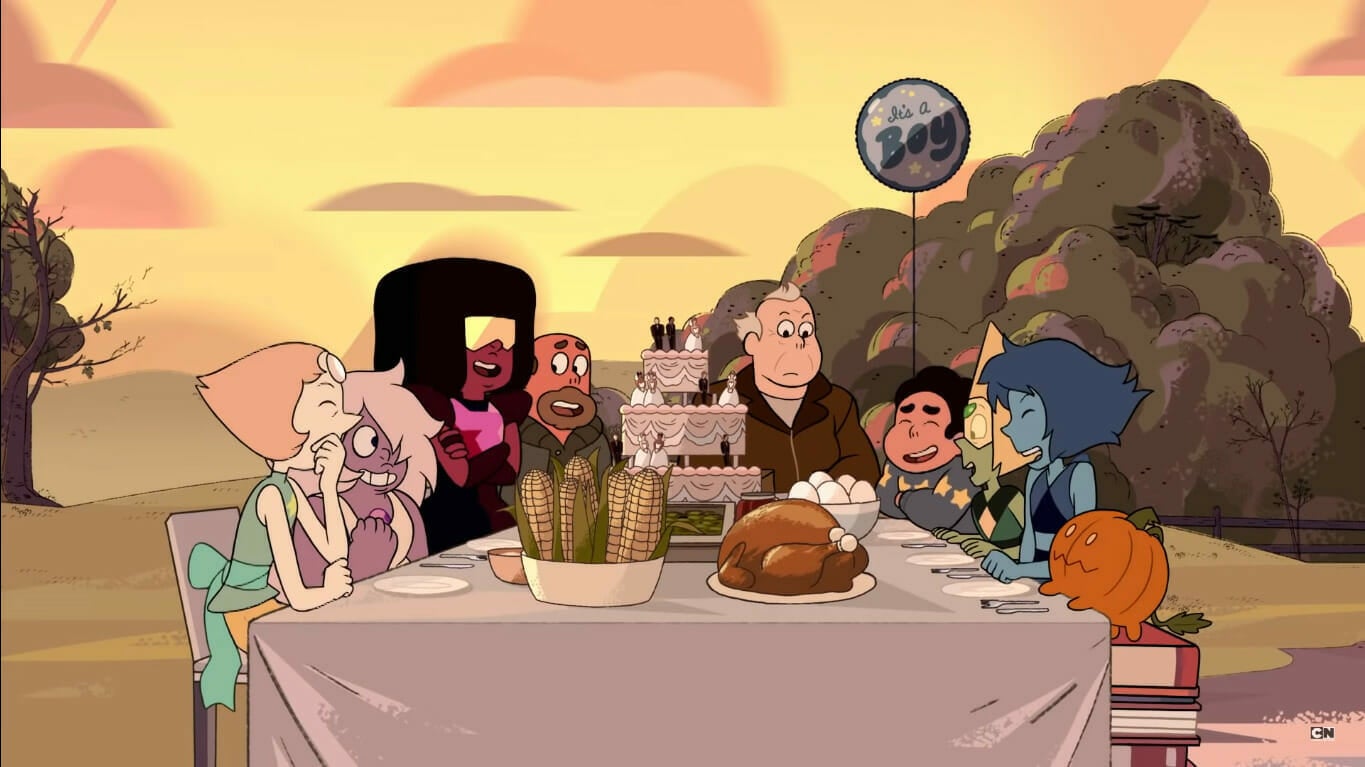 Stephen Universe is the second animated series on this list, but it's more likely to be enjoyed by tweens and teens than children. Following the trend of shows like Adventure Time, Stephen Universe deals with occasionally adult issues in a lighthearted, colorful way. This series is absolutely beloved by its fans and serves as a perfect introduction to LGBTQ representation for its young audience.
The best LGBT movies on Hulu
Many of Hulu's LGBTQ movies require add-ons to view. Rent, Call Me By Your Name, and even Brokeback Mountain are all listed as available on Hulu, but they require a subscription to either Starz or HBO to watch. This list is intended for viewers with a basic Hulu subscription, which offers far slimmer pickings. Thankfully, standard subscribers can still find some great LGBTQ movies on Hulu.
1) Do I Sound Gay? (2015)
Breakups are a time of self-examination when we look inward to learn what makes us tick and need to grow. For journalist David Thorpe, a breakup became the spark to investigate his own research his effeminate voice. Or, as he'd come to think of it, "sounding gay." This documentary is equal parts funny and poignant, drawing from experts, David's friends and family, and strangers to unpack the baggage that comes with our voices. From Dan Savage to Tim Gunn the interviews are sharp and informative. But watching Thorpe's own journey of self-love is more compelling than any guest star. – John-Michael Bond
2) Tangerine (2015)
So many movies are given infinite resources and still manage to feel so minuscule that they might as well not even exist. Sean Baker's Tangerine, however, is a testament to how much filmmakers can achieve with very little. Shot on an iPhone, the movie cost relative pennies to make, but Tangerine is a hypnotic, extraordinary film about the friendship between two sex workers. That bond is tested over the course of a very long day, and the plot's simplicity masks its power. After finding out her boyfriend isn't faithful, Sin-Dee (Kiki Rodriguez) goes off on a quest to locate his mistress. Meanwhile, Alexandra (Mya Taylor) prepares for a performance at a local club. Filmed on a stretch of Santa Monica known as a nexus of prostitution in the city, Tangerine captures the feel of Los Angeles better than any film I've ever seen. It's simultaneously stylish, low-key, and groundbreaking in its authentic depiction of life on the streets. —Nico Lang
3) Kiki (2017)
In 1990 Paris Is Burning opened a door to the world of Ball culture, one of the most important LGBTQ+ subcultures of ever exist. Kiki picks up 17 years later, exploring a subculture of Ball Room that centers fun and self-acceptance. While Paris is Burning has been criticized over the years for its trans representation, Kiki shows how the scene has evolved over the years. Beautifully shot and deeply inspiring, Kiki offers a special look at how art can save lives just as often as it inspires. – JMB
4) G.B.F.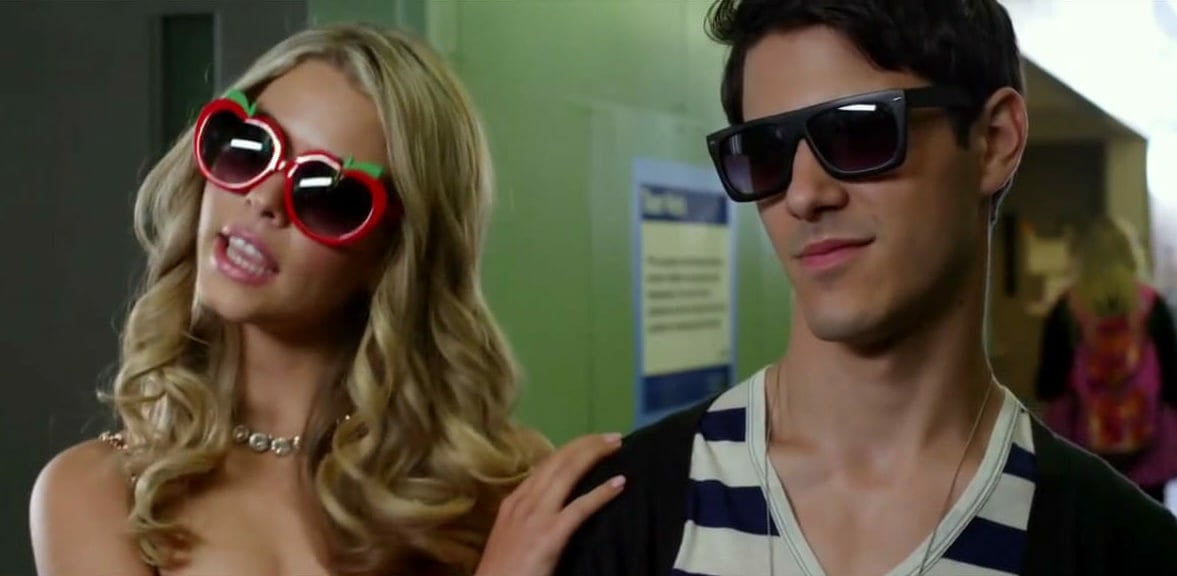 Even though it hews closely to the traditional "awkward outcast suddenly becomes popular" format, G.B.F. has surprising heart. When the titular character played by the actually gay Michael Willett (in a much-needed act of casting within the community) gets outed, he becomes the object of every popular girl's desire and a pawn in their schemes. The film puts a fresh spin on tired tropes by mocking played-out cliches, making it one of the smarter LGBT movies on Hulu.
5) Princess Cyd (2017)
Coming of age stories often fall into the trap of assuming experiences and reactions are universal. Stephen Cone's Princess Cyd is a glorious exception, playing off the audience's preconceived notions to deliver a thoughtful romantic story. Cyd, a 16-year-old girl, goes to live with her aunt Miranda in Chicago for the Summer following her mother's death. As Cyd begins to explore her bisexuality, her relationship with Miranda grows, leading to a summer of self-discovery and healing. Ignoring coming of age cliches, Princess Cyd delivers an offbeat indie classic. Jessie Pinnick and Rebecca Spence have an infectious familial quality that draws you into each of their conversations. In a market where bisexual stories, particularly young bisexual stories, are rare, Princess Cyd is royalty. – JMB
Daily Dot Hulu Guides
---
Daily Dot Best Hulu Movies
---
Daily Dot Best Hulu Shows
---
---