The launch of Disney+ has come and gone, with millions of happy customers to show for it. While some feared this might spell the death of Disney movies on other streaming services outstanding licenses have kept a few titles floating about. Although Hulu is largely owned by Disney they haven't been immune to the consolidation of Disney titles on the Mouse's own streaming service. That doesn't mean however that there aren't Disney movies on Hulu still streaming. Sometimes they'll be streaming officially on
Hulu itself. Other times you'll need to fall back on the various add-ons available through Hulu (most notably Hulu with Live TV, HBO, and Starz) to fill out your library. We've searched every inch of the Hulu site to bring you all the Disney favorites hiding on the service. Get streaming.
---
Disney movies on Hulu
1) Hercules
One of the great unsung classics of Disney animation in the 90s, Hercules is a crowd-pleasing action adventure musical that emphasizes the action. As a boy, Hercules was kidnapped from his Godly parents and poisoned. Losing his immortality but not his strength, he grows up as an overpowered outcast. When Zeus learns of his existence he sends a satyr named Phil to help the young god regain his powers before Hades can overthrow Olympus. With incredible songs and some of the best fights in Disney's catalog, Hercules is a thrilling animated treat.
2) Pocahontas
Disney films are rarely considered thoughtful, but Pocahontas is an exception to the rule. While by no means perfect, the white writers very much idealizing and fictionalizing a complicated piece of Native American racial history, Pocahontas's beauty is undeniable. Utilizing a vivid color palette and one of the company's most mystical portrayals of nature, the movie often rivals Sleeping Beauty visually. While historically gibberish, at least the message of the movie ends up being to respect indigenous people. Just make sure you tell your kids the actual history of Pocahontas when they grow up.
3) A Christmas Carol (*requires the Starz add-on)
A good ghost story is worth watching any time of year, even if it's about Christmas. While Dickens' tale a greedy miser being visited by four ghosts the night before Christmas has been told to death, it's still never been told like this. Directed by Robert Zemeckis (Back to the Future) and starring Jim Carry, the film uses motion capture technology to put Carry into a CGI animated film. Straddling the line between animation and real-life the true star of A Christmas Carol is the special effects. Acting through CGI requires a massive talent, and Carry is more than up to the task. See what Christmas movies look like outside of the holidays with old Scrooge.
Daily Dot Hulu Guides
---
Daily Dot Best Hulu Movies
---
Daily Dot Best Hulu Shows
---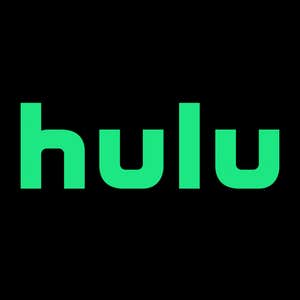 | | |
| --- | --- |
| Hulu with ads | $5.99/mo. or $59.99/yr. |
| Hulu with no ads | $11.99 |
| Hulu Live TV + Hulu with ads | $64.99 |
| Hulu Live TV + Hulu no ads | $70.99 |
---
The Daily Dot may receive a payment in connection with purchases of products or services featured in this article. Click here to learn more.