When the movie High Fidelity came out in 2000, it gave us a snapshot of a demographic in decline: the collector with a room dedicated to records, obsessively cataloged. He makes top 5 lists to quantify his knowledge, and categorize women; he's emotionally stunted and mired in self-loathing. A lot of us know That Guy, have dated That Guy.
Hulu's High Fidelity reboot, created by Sarah Kucserka and Veronica West (Ugly Betty), is the counterpoint. While John Cusack's Rob (and, before that, Nick Hornby's 1995 version) feels vintage after more than a decade of music blogs and streaming platforms and algorithms, High Fidelity predicted a potent new strain of "Well, actually" guy. And it is interesting to see how Zoë Kravitz's Robin "Rob" Brooks, a record store owner in a gentrifying Brooklyn neighborhood, interprets that strain. 
High Fidelity

RELEASE DATE:
2/14/2020
CREATORS:
Sarah Kucserka and Veronica West
STREAMING:
Hulu
The reboot works best when it starts to break away from its source material.
Kravitz (an executive producer) is great casting; her mother, Lisa Bonet, appeared in the original movie as one of Rob's love interests, and that generational bridge informs the reboot. Kravitz's Rob continues the movie's fourth-wall-breaking conversations, first at home, where she delves into High Fidelity's patented top 5 heartbreaks list. The most recent is Mac (Kingsley Ben-Adir), who she's still mourning a year later; she distracts from her misery by going on a date with nice guy Clyde (Jake Lacy) and having a fling with sexy-but-boring indie rocker Liam (Thomas Doherty).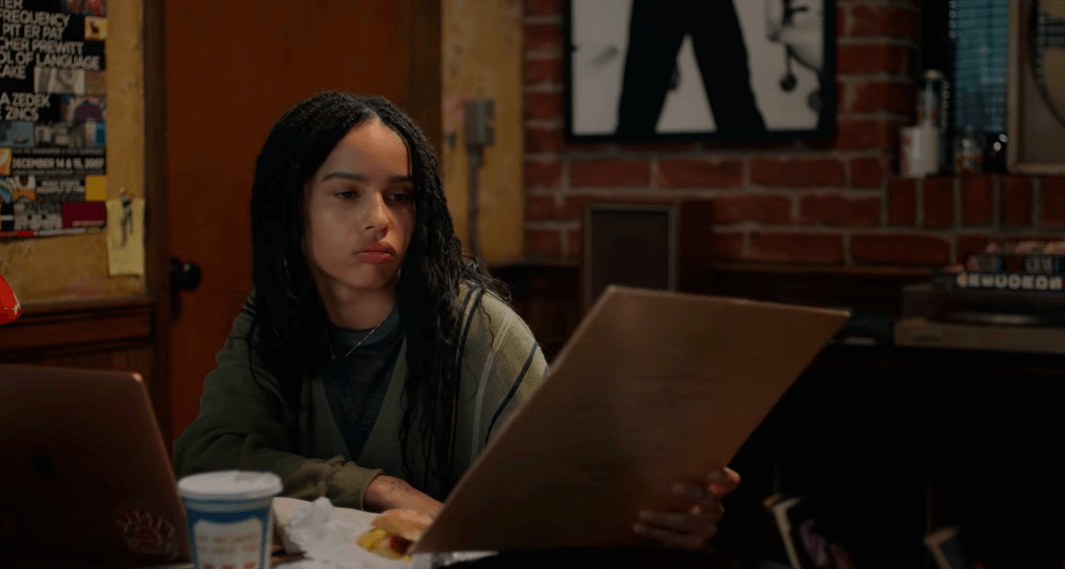 The first half of the series spends a little too much time on the heartbreaks; her seeking out the men and women from her past gives us more insight into who she is, but doesn't really do much for the story. It fares much better when it focuses on her employees: Simon (David H. Holmes), whom she dated before he came out, and Cherise (Dolemite Is My Name standout Da'Vine Joy Randolph), recontextualizing the Jack Black role. They're both tuned into Rob's moods, but also aren't afraid to call her out on her shit.  Eventually, High Fidelity starts to pivot from its source material—to its benefit. In a standout episode, Parker Posey stars as an artist looking to sell her cheating husband's record collection (a scene cut from the film). Rob is conflicted, even after she and Clyde track him down for a covert character assessment and he smugly dismisses Rob's musical knowledge. It's really the one time High Fidelity zooms in on the misogyny of music fandom, but it, unfortunately, zooms out just as quickly. The show instead uses Simon and Cherise to explore how stereotypes about the musical tastes of gay men and Black women are easily shattered, and an episode devoted to Simon's own top 5 is a welcome refocusing of the narrative.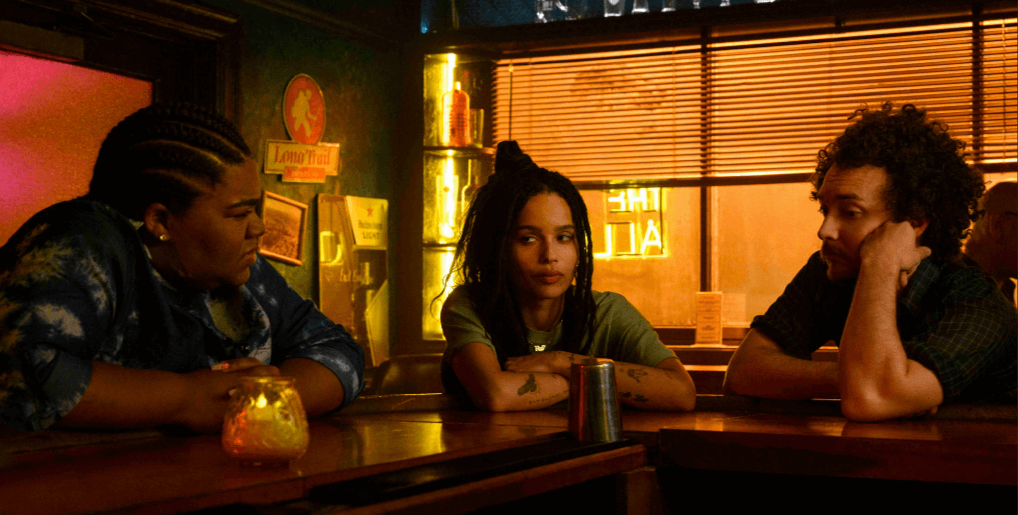 The New York Times recently explored the fantasy versions of Brooklyn depicted in shows like Master of None and High Maintenance. The Brooklyn of High Fidelity is a little less fantastic but like many shows about young people in New York City, there are some how-do-they-live moments. (Rob owns her own business, has a nice apartment in Crown Heights, and doesn't appear to be hurting for money.) There's also a more analog depiction of technology: Rob doesn't know what blue check marks mean, and has a landline. A customer is exiled for using Shazam in the store. When Rob makes a Spotify playlist for Mac, the act feels nostalgic. 
High Fidelity does a good job with needle drops, incorporating the Notorious B.I.G., Minnie Riperton, Dead Kennedys, and Stevie Wonder, but not a lot of newer music. Rob, Cherise, and Simon debate music candidly, going for the deep cuts and tough questions, and want their customers to do the same. "Your music saved me" has been turned into a meme, but the sentiment is invoked here and it gives the series much more momentum than Rob's love life. She's meant to be a frustrating character, feasting on scraps of failed relationships instead of looking inward and forward, but unlike Cusack's version, Rob seems to have an awakening by the end, leaving us with a different snapshot of a different decade. 
Still not sure what to watch on Hulu? Here are the best movies on Hulu, what's new, the best shows on Hulu, Hulu documentaries, anime, and the must-see Hulu originals.  Looking for something more specific? Here are the best thrillers, serial killer movies, and action movies to get your heart racing, classic movies when you want a blast from the past, sad movies when you need a good cry, adult cartoons, and funny movies on Hulu when you need a good laugh.