Over-the-top narcissism, devious plots, and unhealthy relationships abound in the latest season of Hulu's Difficult People—but this time, we're in Trump's America. Julie Klausner (Julie Kessler on the show) and Billy Eichner (Billy Epstein), who play two jaded aspiring comedians and best friends, star in the New York-centric comedy where pop culture is king and manners are left at the door.
From the opening scene—which features Julie and Billy protesting a remake of a Stephen Sondheim musical featuring the cast of the Big Bang Theory—it's clear that the show's overblown-yet-contemporary themes are loud and clear in season 3. And that, as in past seasons, Difficult People is aimed at a demographic well-versed in culture and current events of all shapes and sizes.
"Julie and Billy both share a love for pop culture in all of its manifestations, good and bad," James Urbaniak tells the Daily Dot. "So that's in those characters very much."
Urbaniak plays Julie's levelheaded boyfriend Arthur. He's the nice boyfriend to a particularly unlikable character, here to bring balance to season 3's drugs, sex, and politics-fueled antics.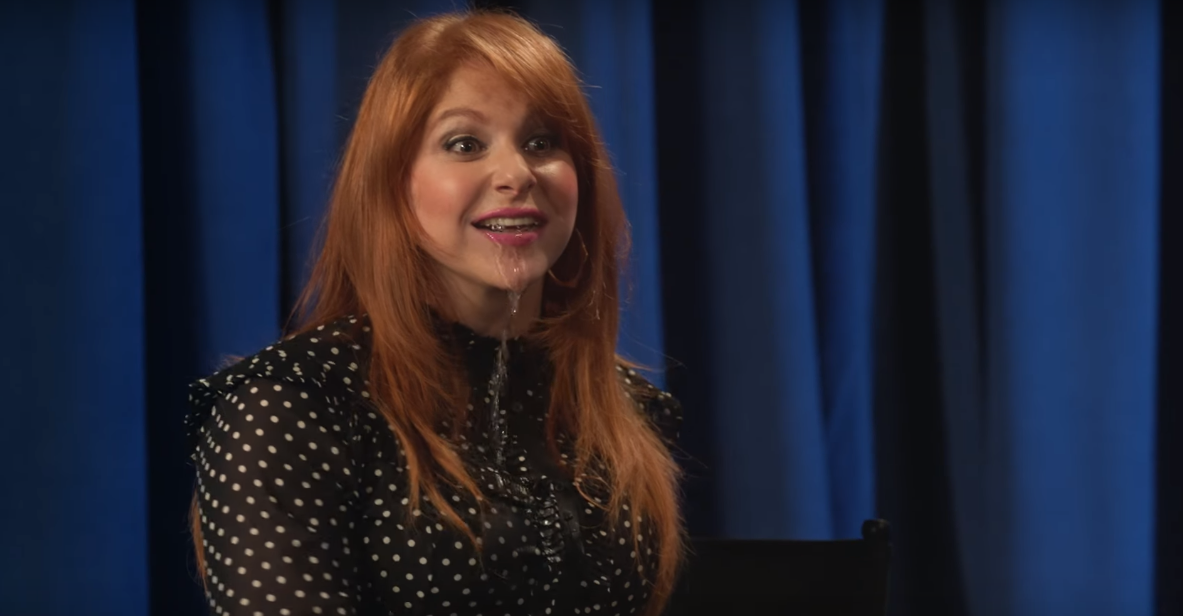 Arthur has an especially believable romance with Julie in part due to their long IRL friendship. Urbaniak first met the co-star (and creator of the show) in the early 2000s in New York. "Julie and I have such a history together that I think we land as a romantic couple because we're old friends," he says. "Arthur has his quirks. Again, he is almost a straight man—sort of—in this gallery of crazy people. But, he's got his own distinct neuroses. I think ultimately he and Julie compliment each other as a couple. I think it works."  
Their relationship on the show is far from perfect, though. Julie often takes Arthur, a comparatively reserved character, for granted despite his gratuitous displays of affection. This undercurrent comes to a breaking point during their arguments and, in one particular episode, when Arthur becomes obsessed with trying to figure out why he can't bring her to orgasm.
"By getting very obsessed with fixing it, he's just creating more stress and it's not helping. I think it's a very real dynamic," he says. "That sort of can happen in any situation. Not necessarily a sexual situation. So, yeah, she's really good at delineating these interpersonal dynamics."
Riffing off of Trump's conservative policies becomes a grim motif throughout the season. "The fact that the Difficult People characters are now living in Trump's America just adds more fuel to their misery," explains Urbaniak. "Everyone's very aware that that's how we're living now."
It's a world where riled up folks are in search of causes to protest and psychiatrists practice in the back of Quiznos. Urbaniak's character Arthur, who works for PBS, deals with these backward policies firsthand.
"I think they actually wrote the episode where I talk about how PBS is moving operations to Florida before Trump had even announced that they were going to do, you know… it was just sort of inevitable," he says.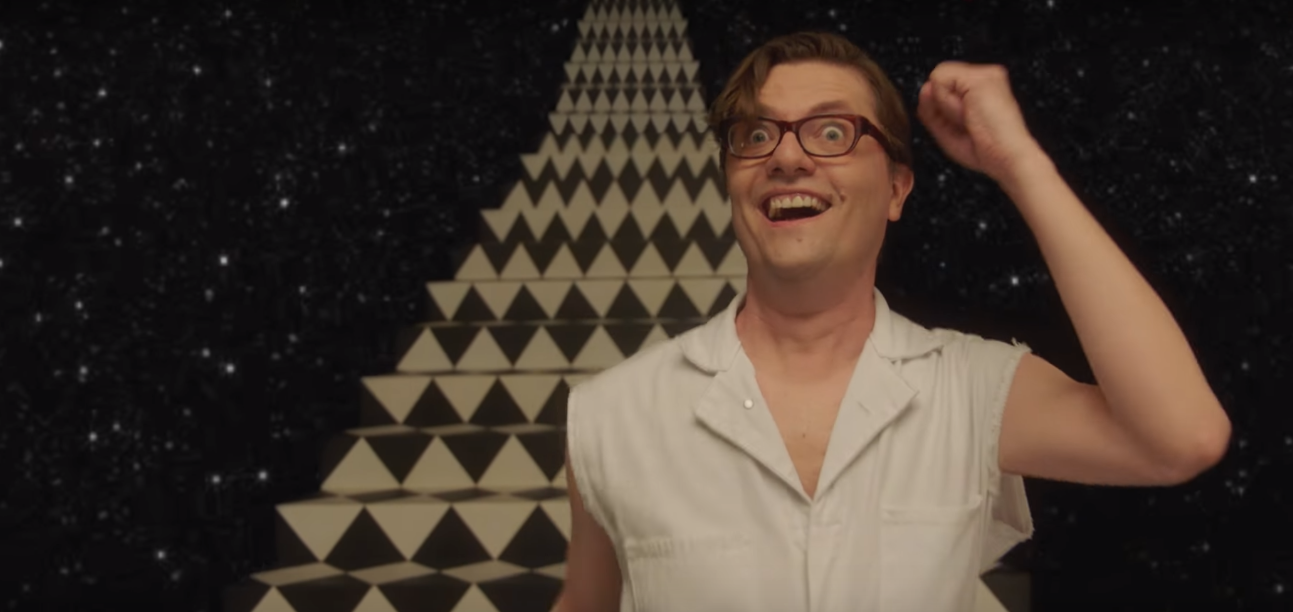 Urbaniak, best known for roles in quirky films like American Splendor, a memorable cameo as Dwight's best buddy Rolf on The Office, and Adult Swim's animated show The Venture Bros., can now say he's been part of a Coen brothers movie. Well, nearly. The celebrated duo doesn't co-produce Difficult People, but they are honored in a spellbinding homage.
In Julie's never-ending quest to find peace, she takes the hallucinogen ayahuasca with Arthur, her mom (played by Andrea Martin), and Billy. "[As a result], Arthur has a sort of vision where he's in the dream sequence of The Big Lebowski… I was delighted to be a part of that. Also, it was sort of a vicarious thrill because I always wanted to be in a Coen brothers movie, so this is the closest I've come so far—being in a Big Lebowski parody."
Online culture and social networking are front and center on Difficult People. It's especially prevalent because creator Klausner, who was a TV recapper of Real Housewives for Vulture early in her career and is an avid Twitter user, is enmeshed in this virtual bubble.
"Their characters' social networking [is a] sort of ferocious striving to be part of something. And to get attention," says Urbaniak, who also has an active Twitter presence. "For those characters, it becomes a sort of cycle for them where they're striving and venting… and throwing their voices out there in the world, but they're not satisfied."
"If Twitter hadn't existed, Julie Kessler and Billy Epstein would've invented it," he continues with a laugh, "because that's a perfect sort of format for those characters."
https://www.youtube.com/watch?v=J9z61w60pG0