When you're trying to find the best LGBTQ movies on Netflix, it's hard to define just what an LGBTQ movie is. To limit LGBTQ stories to one category limits the experiences of the people who live them.
Is an LGBTQ story about tragedy and triumph? Is it about loss and survival? Love and recognition? Or is it just about trying to make your way in a world that doesn't always see you?
The Netflix movies on this list contain all these qualities while also pushing the boundaries of what we traditionally think of as "queer cinema."
Here are some of the best movies for LGBTQ audiences currently streaming on Netflix.
The best LGBTQ movies on Netflix
1. The best of gay history: The Boys in the Band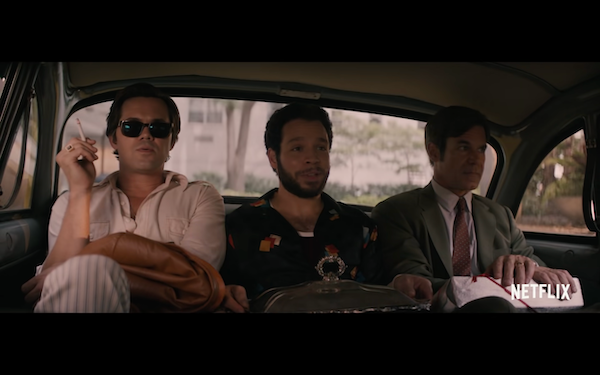 A group of gay men get together to celebrate a birthday, but Michael's old roommate from college, a straight man, is invited to the party last minute. Dancing, drinks, and some tensions in the group come to a head when the men play a game– everyone has to call the one person they've ever truly loved and confess to them.
Poignant, character-rich, and based on the Tony award-winning play that's a snapshot of a group of gay men in upper Manhattan in 1968. Produced my Ryan Murphy, starring a full openly-gay cast. It's one of the best LGBTQ movies on netflix.
---
2. Best performances: Duck Butter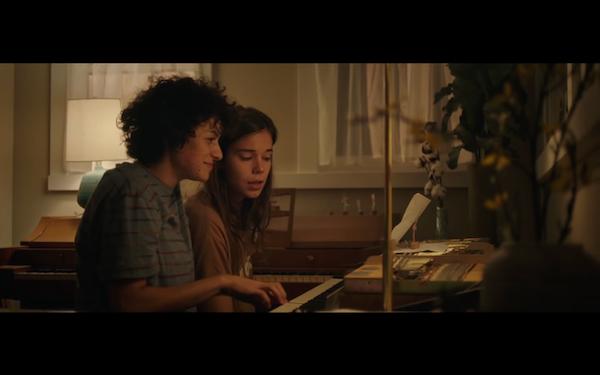 Naima is an actor who struggles to make an intimate connection with her character. When she meets the whimsical Sergio in a gay bar, the two decide to do an extreme intimacy course– spending 24 hours together, having sex every hour. (it's shot in 24 hours)
Naima and Sergio experience incredible closeness and bonding, and the intensity takes its toll. It's an interesting premise to entertain, although it just kind of ends. Alia Shawkat as Naima, also co-wrote the script, who you probably recognize from Arrested Development. She's openly bi!
---
3. The best laugh-cry: Other People
Semi-autobiographical story by SNP Chris Kelly's life, and a fresh take on the "going back to home as an adult and learning lessons".
Other People tells the story of struggling comedy writer, David (Jesse Plemons), who moves back home to Sacramento to take care of his dying mother, Joanne (Molly Shannon). His father, Norman (Bradley Whitford), still refuses to accept David's sexuality, even 10 years after he came out.
Delivering laughs and tears in equal, heavy measure, the performances are amazing. More subtle, but still one of the best lgbtq movies.
---
4. Best for a whole-ass mood: A Single Man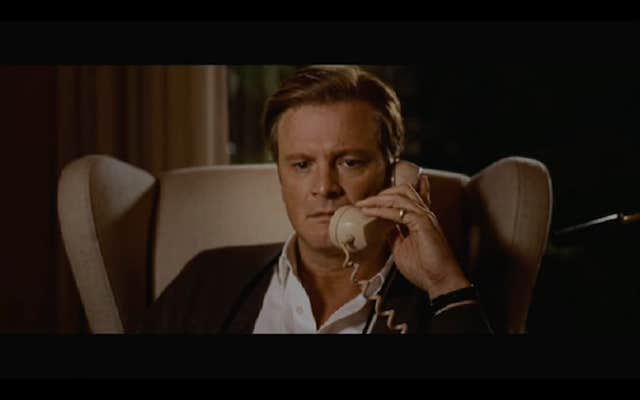 Fashion designer Tom Ford's directorial debut takes a completely different tone than Christopher Isherwood's landmark 1964 novella. Isherwood's writing is impassioned and angry, enraged at the state of gay life in pre-Stonewall America, whereas Ford's film is mournful and melancholic.
Often referred to as a feature-length perfume commercial, the rapturously beautiful A Single Man unfolds like an undulating plume of cigarette smoke. But there's a lot underneath Ford's impossibly perfect surfaces: Colin Firth (in an Oscar-nominated role) plays George Falconer, a college professor who finds himself adrift after the recent death of his partner (Matthew Goode).
During his period of mourning, George becomes drawn to a student (a breakout Nicholas Hoult). The film retains Isherwood's somber ending, but rather than downbeat, Ford's eye for poetry imbues A Single Man with a tentative hope. —Nico Lang
---
5. Best young love story: Handsome Devil (2017)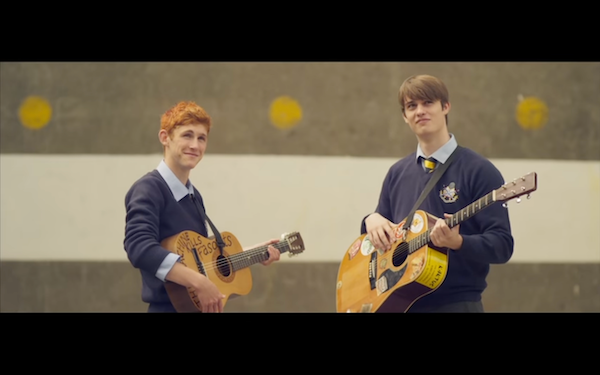 This Irish comedy/drama came out in 2016,
Ned is ostracized at school. He gets a new roommate, Collin, who is a rugby player. Then become friends over music.
The school is homophobic, but it's a sports-backdropped tale of high school romance and love winning over hate.
Andrew Scott (Fleabag; Sherlock) co-stars as a charming and supportive teacher at the school. One of Netflix's best lgbtq movies.
---
6. The best heartwarming drag story: Alaska is a Drag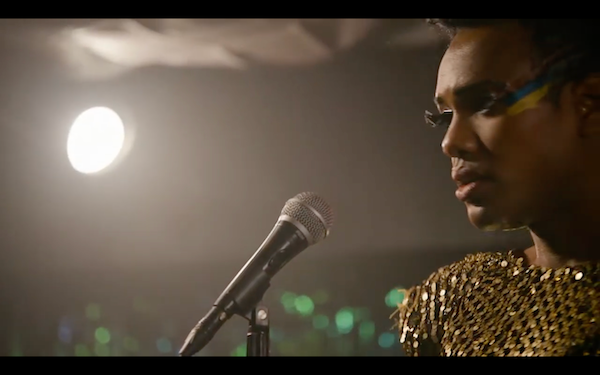 Leo lives in Alaska and works in a fish cannery with his sister who has cancer. He learns to fight growing up being picked on because he's gay, and his fighting skills attract the attention of a local boxing coach. When a new sparring partner arrives, the twins must face what really brought them to Alaska. Fish-out-of-water story, drama comedy, gender fluidity dreams of being a drag superstar.
---
7. The best LGBTQ movie on Netflix that includes asexuality: Straight Up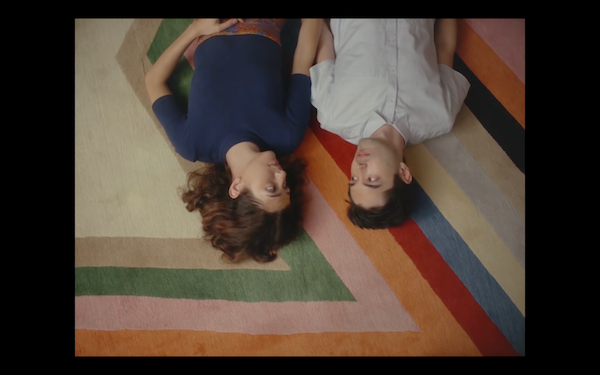 Todd has always identified as gay, but when the neurodivergent kid meets Rory, someone who seems to really get him, the two agree to a non-sexual relationship. This causes a lot of his friends to question him and him to question himself. An exploration of demi-sexuality or asexuality.
---
8. The best story of friendship: The Half of It
A warm-hearted teen drama with a lesbian Asian-American protagonist, this is the long-awaited second film by Saving Face director Alice Wu. Leah Lewis stars as Ellie Chu, a shy and academic teenager who earns money by writing essays for her high school classmates.
When a jock (Daniel Diemer) asks her to write love letters to another girl in their class (Alexxis Lemire), they form an unlikely friendship… but Ellie has a crush on the same girl, creating some unforeseen consequences. A great little film with an indie drama vibe, loosely inspired by the classic tale of Cyrano de Bergerac. – GBW
---
9. Freak Show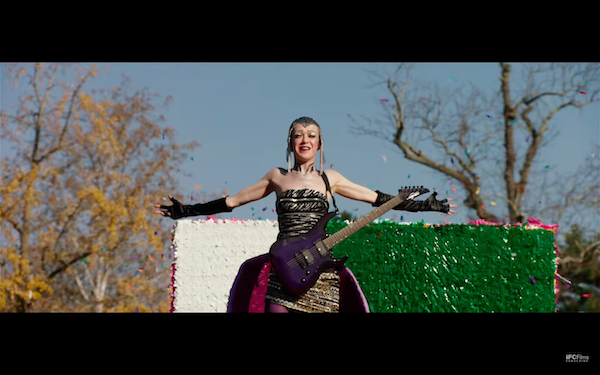 Feminie boy in a red state town, Bette Middler, Laverne Cox, based on the James St. James book.
---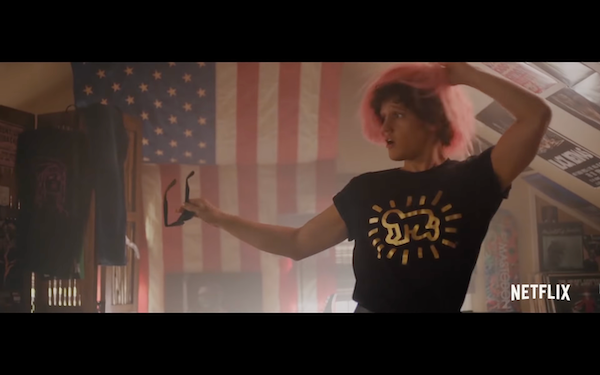 Netflix's Alex Strangelove is an earnest (albeit sometimes cringe-worthy coming-of-age story about Alex Truelove, who nervously plans to lose his virginity to his girlfriend until he meets a handsome gay guy at a party.
Set in a modern high school where more and more of his peers identify as gay, bi-sexual, and genderqueer, Alex grapples with the reality that he might not be straight in this sincere and realistic story based on director Craig Johnson's own coming-out experience. It's one of the best LGBT movies on Netflix.—Tess Cagle
---
11. Lovesong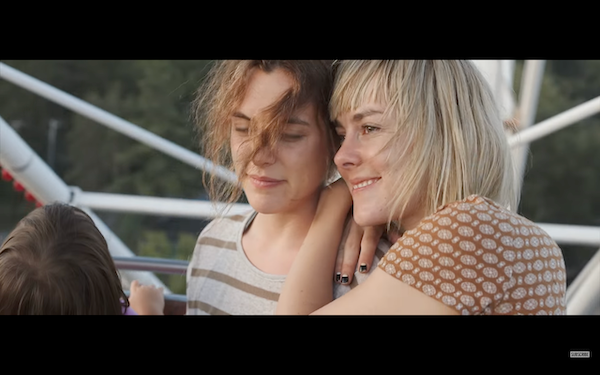 Jenna Malone
---
12. Edge of 17 (1998)
Nostalgia?
---
13. Elisa & Marcela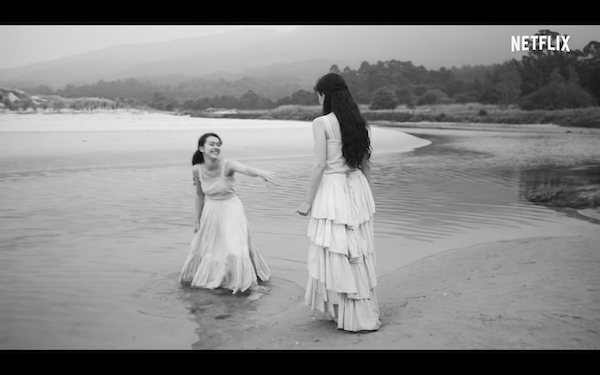 This erotic drama tells the story of Elisa and Marcela, two Spanish women who were married in 1901, marking Spain's first recorded same-sex wedding. Elisa & Marcela features stunning black-and-white photography and creative camera work, but the film's visual mastery can't make up for its lazy storytelling and groan-inducing attempts at intimacy.
The hackneyed plot points are predictable, and the sex scene at the film's halfway mark is overlong and aggressive, verging on softcore porn. In 2020, viewers can take their pick of far better films about the LGBTQIA experience, rather than settle for this uninspired romp. —Brenden Gallagher
---
14. Holding the Man
Australian love story based on a memoir, coming of age.
---
15. Funny Boy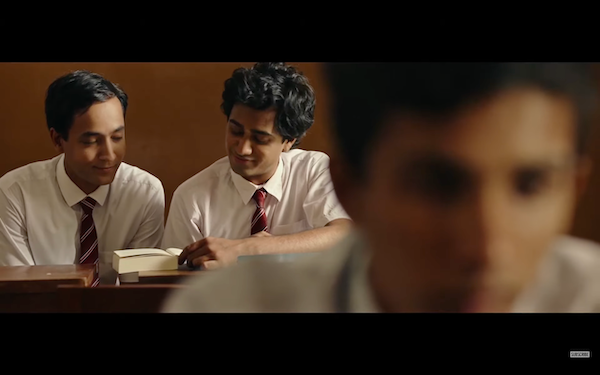 Indian gay boy into manhood.
---
16. I am Jonas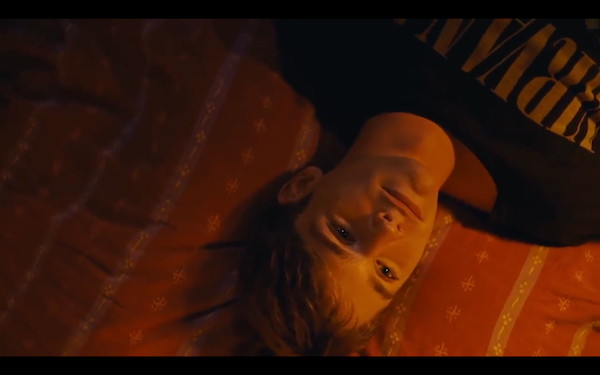 French coming of age story
---
17. Monsoon
A gay man returns to Vietnam as an adult.
---
The Best LGBTQ Documentaries on Netflix
1. Disclosure
A documentary featuring trans actors speaking to their experiences.
---
2. I am Divine
A documentary about Divine (you'll never look at a giant trunk the same).
---
3. Circus of Books
Doc about a gay bookstore.
---
Netflix's The Death and Life of Marsha P. Johnson explores the tragic 1992 death of a legendary gay rights activist, officially ruled suicide but which many suspect to be a murder. Director David France uses the film to explore the larger scope of Johnson's life and impact on both the landscape of LGBTQ rights and those closest to her. —David Wharton
---
5. A Secret Love
Released in 2020, this heartwarming documentary charts the lives of an elderly lesbian couple, Terry Donahue and Pat Henschel, who kept their relationship a secret for six decades. A Secret Love received glowing reviews, praised for its personal and sensitive depiction of a life lived in the closet. – GBW
---
In the Netflix original documentary Laert-se, comic strips depict the inner workings of a Brazilian cartoonist as she comes to terms with her gender identity. The device serves two purposes: informing the audience of artist Laerte Coutinho's thoughts, and acting as a way to tell this searing, real story in a straightforward manner.
Coutinho is initially hesitant to be intimately honest with documentarian Eliane Brum, but the more she opens up, the more the artwork exposes her thoughts and desires. The end result is a compelling, in-depth look at Coutinho's transformation. —Dan Marcus
---
7. Tig
2014 was a breakout year for Tig Notaro. During a performance at New York City's Town Hall, the lesbian comic came out as a breast cancer survivor. In a career-making set, Notaro performed shirtless, baring her double mastectomy for the world to see.
After the act generated massive buzz (and applause from those who lauded her fearlessness), she would do it again—this time on her HBO standup special, Boyish Girl Interrupted. The acclaimed Netflix documentary Tig examines the comedian's life during her treatment and in recovery—as she and her partner attempt to have their first child.
Kristina Goolsby and Ashley York's film is both as candid and disarmingly intimate as you would expect a film about Notago to be. The documentary is a testament to human resilience—about finding the courage to go on after enormous hardship. —N.L.
---
8. The Queen
Drag queen documentary back in the days of ball culture.
---
9. Pray Away
Get ready to be traumatized.
---
Daily Dot Netflix Guides
---
Best Movies on Netflix
---
Best Shows on Netflix
---
---
Premium Streaming Service Guides
Live TV Service Guides
Entertainment Channel Guides
Streaming Device Guides
The Daily Dot may receive a payment in connection with purchases of products or services featured in this article. Click here to learn more.