In the last few years, more and more LGBTQ movies and documentaries are premiering on independent streaming platforms like Netflix. Queer creators have adapted famous plays to screen, told queer romance stories, and of course, plenty of coming-of-age stories. Some stories revolve around queer experiences, and some just tell everyday stories about queer people.
Netflix has also hosted some of the best documentaries made by and about LGBTQ people. Whether the service is shining a light on the queers of yore or looking at queer identity in the modern-day, Netflix has plenty of queer stories to celebrate.
Check out the best LGBTQ movies on Netflix
1. The best snapshot of gay history: The Boys in the Band
A birthday get-together changes tone when Michael invites an old, straight friend along. After drinks, tensions come to a head. Each partygoer is confronted with the shame that hangs over gay men of the time, whether in or out of the closet.
This poignant, character-rich adaptation of a Tony-award-winning play tells the story of a group of gay men in late-60s Manhattan. The film, produced by Ryan Murphy, stars a full cast of openly gay actors. Each star turns in a memorable performance in one of the best LGBTQ movies on Netflix.
---
2. The LGBTQ movie on Netflix with a heartfelt performance: Duck Butter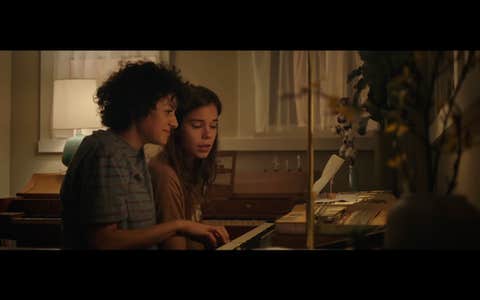 Naima is an actor who's struggling to make an intimate connection with her character. When she meets the whimsical Sergio in a gay bar, the two decide to do an extreme intimacy course. They agree to spend 24 hours together and to have sex every hour. In fact, that portion of the film really was filmed in just 24 hours!
The two characters experience incredible closeness and bonding, but that kind of intensity takes a toll. Alia Shawkat from Arrested Development plays Naima, and the openly bi actress also co-wrote the script. It's an interesting premise and wonderfully performed, even if the story just kind of ends after their 24-hours are up.
---
3. The best laugh-cry LGBTQ movie on Netflix: Other People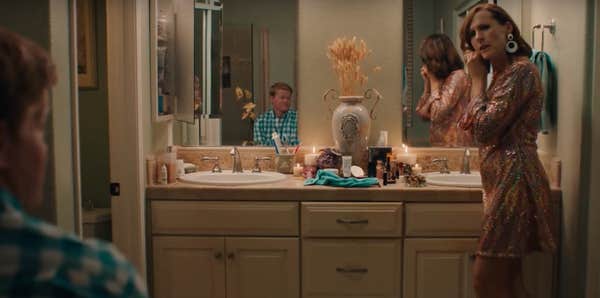 This film is the semi-autobiographical story of SNL writer Chris Kelly's life. David is a struggling comedy writer who's forced back to Sacramento in order to take care of his dying mother, Joanna (Molly Shannon). His father still refuses to accept his sexuality, even though David has been out of the closet for years.
Delivering laughs and tears in equal, heavy measure, Molly Shannon's performance steals the show. Visiting a childhood home and dysfunctional family is a common motif in movies. Thankfully, Other People's clever and queer framing certainly feels fresh. It certainly qualifies it as one of the best LGBTQ movies on Netflix.
---
4. The best LGBTQ movie that sets a whole mood: A Single Man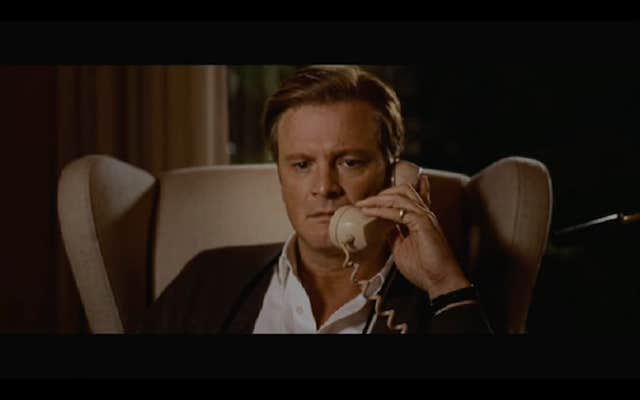 Fashion designer Tom Ford's directorial debut is more melancholic than its angrier 1964 source material. Often referred to as a feature-length perfume commercial, A Single Man unfolds like a plume of cigarette smoke.
There's a lot underneath Ford's impossibly perfect surfaces. Colin Firth plays George Falconer, a college professor who finds himself adrift after the recent death of his partner. During his period of mourning, George becomes drawn to a student.
The film retains Isherwood's somber ending, but Ford's eye for poetry imbues A Single Man with tentative hope. —Nico Lang
---
5. Best young love story: Handsome Devil (2017)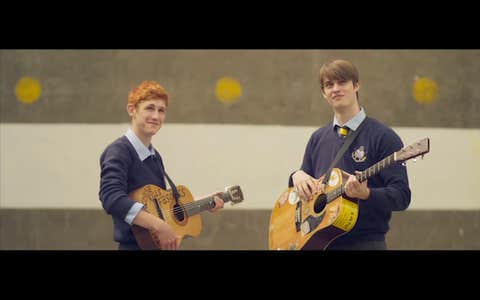 This 2016 Irish dramedy tells the story of Ned, a high schooler prefers music to the rugby– an obsession shared by all of his classmates. When he's bunked up with the school's star rugby player, he's surprised when the two form a bond.
Andrew Scott of Fleabag fame co-stars as the progressive teacher helping Ned navigate his traditional boys' school. The puppy-love plot isn't especially revolutionary, but this LGBTQ movie on Netflix is certain to lift your spirits.
---
6. The best LGBTQ underdog story: Alaska is a Drag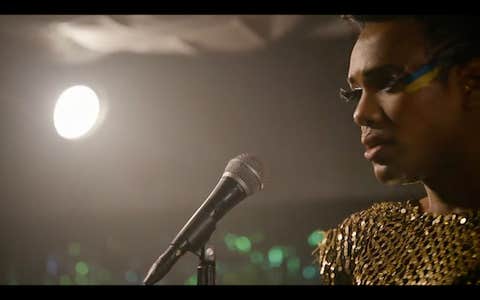 Leo lives in Alaska and works in a fish cannery with his sister. Growing up in a conservative town, he learned how to fight to avoid being picked on because he's gay. One day, his ability to defend himself attracts the attention of a local boxing coach.
But the arrival of a new sparring partner causes Leo and Tristen to face the reason they came to Alaska. Leo's dream is to become a drag superstar, but can this fish-out-of-water sprout wings to fly?
---
7. The best LGBTQ movie on Netflix about the asexuality spectrum: Straight Up
Todd has always identified himself as a gay man. But when he meets Rory, the two really seem to get each other. The two agree to a non-sexual romantic relationship, which causes a good deal of confusion for everyone involved.
Rarely do we see ace and demisexual people represented in films, never mind romantic comedies! This movie takes a look at how we define love, commitment, and attraction for ourselves and the people around us. Full of laughs and heartwarming moments, Straight Up is a fresh queer take on relationship movies.
---
8. The best LGBTQ movie on Netflix about friendship: The Half of It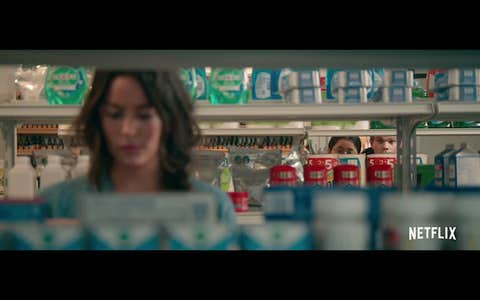 This warm-hearted teen drama by Alice Wu is an adorable tale of friendship. Meet Ellie (Leah Lewis), a shy, academically-inclined teen lesbian who earns extra cash by writing essays for her classmates. When she meets Paul (Daniel Diemer), he asks for her help writing love letters to another girl in her class.
The film is loosely inspired by the tale of Cyrano de Bergerac. When Ellie's develops feelings for Paul's crush, their unlikely friendship is put to the test.
---
9. The best LGBTQ movie on Netflix about comic out: Freak Show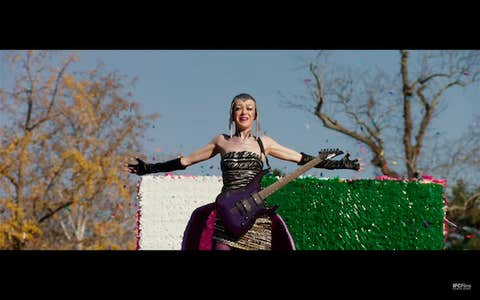 Anyone who knows anything about drag knows about the infamous Club Kid James St. James. His book Disco Bloodbath was famously adapted into a film called Party Monster. But Freak Show takes a much more uplifting tone.
Young Billy Bloom lives in a red-state small town with his mother. This gender-nonconforming teen decides to run for homecoming queen of his conservative high school. Featuring appearances by Lavern Cox and Bette Middler as Billy's mother, Alex Lawther turns out a charming performance. Freak Show is an uplifting, lovable tale, and one of the best LGBTQ movies on Netflix for anyone who's wanted to stand out and be seen.
---
10. The best LGBTQ movie for questioning queers: Alex Strangelove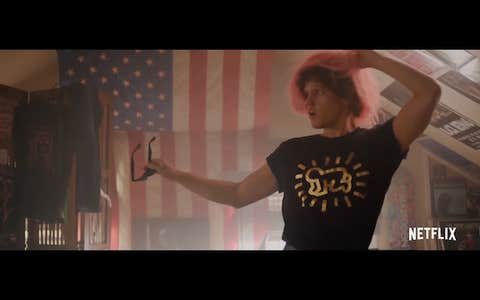 Netflix's Alex Strangelove is an earnest coming-of-age story about Alex Truelove. Alex nervously plans to lose his virginity to his girlfriend– right up until he meets a handsome gay guy at a party.
Set in a modern high school where teens identify as gay, bi-sexual, and genderqueer, Alex grapples with the reality that he might not be straight. Based on director Craig Johnson's own coming-out experience, Strangelove is one of the best LGBT movies on Netflix.—Tess Cagle
---
11. The best unrequited LGBTQ love story: Lovesong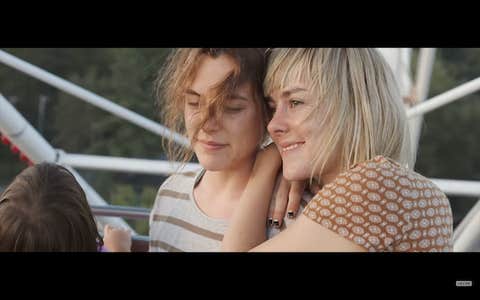 Sarah is a stay-at-home mother who feels isolated in her role as a new mother. So she reaches out to her best friend Mindy, and the two take Sarah's daughter on a spontaneous road trip.
While traveling, the two reconnect and begin to sort through the deeper feelings they have to for one another. But when miscommunication and fear come between them, the two friends part ways. Three years later, Sarah is invited to Mindy's wedding. Before Mindy ties the knot, the two have to decide what kind of relationship they want to share.
---
12. The best vintage LGBTQ movie on Netflix: Edge of 17 (1998)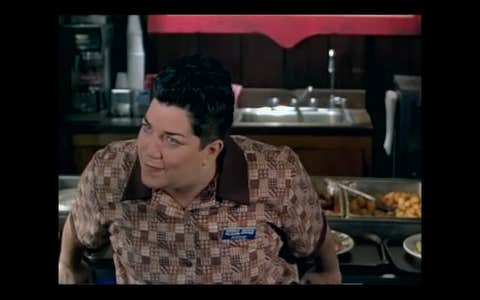 This late-90s film is about a young, gay man coming to terms with his sexual identity. He's helped along by his boss, played by butch icon Lea DeLaria. Eric Hunter's character is a snapshot of what queer expression looked like at the turn of the century.
The teen struggles to navigate friendship with a straight girl, gay hookup culture, and how he wants to present himself. Eric's journey is full of nostalgia and some pretty fresh 90s fashion choices. Edge of 17 captures the timeless experience of self-discovery and the mistakes made along the way.
---
13. The prettiest LGBTQ movie on Netflix: Elisa & Marcela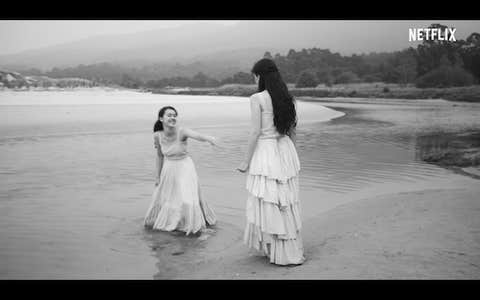 This erotic drama tells the story of Elisa and Marcela, Spain's first recorded same-sex marriage in 1901. Shot in stunning black-and-white, the film is stunning to watch, even if the story itself doesn't quite capture intimacy.
The plot is pretty predictable, and the sex scenes are overly long and uncomfortable, verging on softcore porn. If you're in the mood for something that's just really pretty, this may be your LGBTQ movie on Netflix. Otherwise, it may fall short of your expectations.
---
The Best LGBTQ Documentaries on Netflix
1. The best LGBTQ documentary about trans representation: Disclosure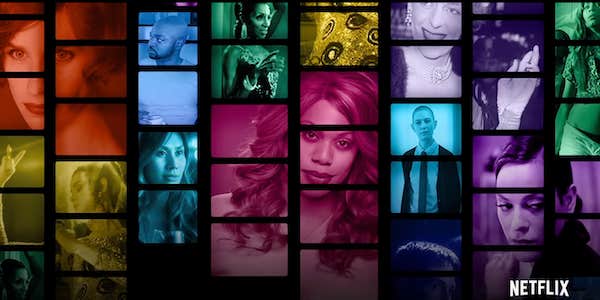 This critically-acclaimed documentary features trans performers speaking to their experience working in the film industry. Disclosure is a must-see LGBTQ movie on Netflix, with guests like Laverne Cox (Orange is the New Black), Mj Rodriguez (Pose), Elliot Fletcher (Y: The Last Man), and Lilly Wachowski (The Matrix trilogy). Guests on the show discuss historical portrayals of trans people, and why proper trans representation is pivotal for acceptance.
---
2. The best LGBTQ documentary with a cult following: I am Divine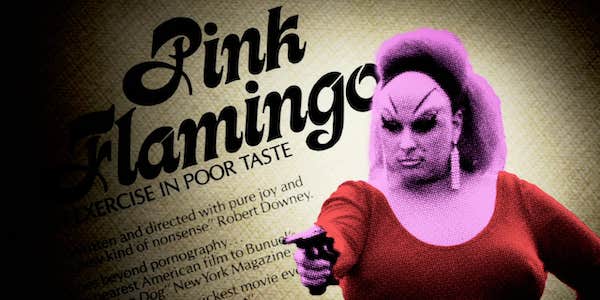 I am Divine is a wild ride through the life of drag performer, movie star, and cult icon Divine. Divine is best known for Pink Flamingo, Hairspray, and the inspiration for Disney's Ursula the Sea Witch. Featuring interviews from the people who knew her best, learn all about this foul-mouthed drag superstar. Get to know this influential gay icon in a documentary that's sure to entertain and shock along the way.
---
3. The most feel-good LGBTQ documentary: Circus of Books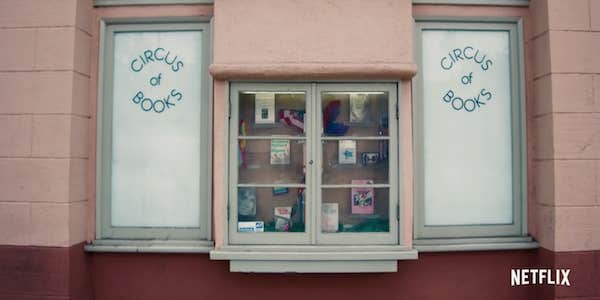 Lift your spirits with this feel-good documentary about a gay bookstore run by the straight married couple Karen & Barry Mason. The shop opened in 1960s West Hollywood, and unintentionally became first a cruising spot, and then a safe haven for local gays. Featuring interviews from the family, patrons, and former employees like Alaska (RuPaul's Drag Race), prepare for happy tears when you watch.
---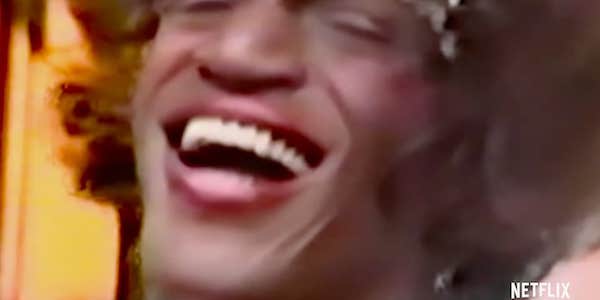 Netflix's The Death and Life of Marsha P. Johnson explores the tragic death of the legendary gay rights activist and icon. Director David France explores the lingering impact of Marsha's life through interviews with those who were closest to her.
The documentary also explores her death, which was officially ruled a suicide, despite the likelihood that she was murdered. Check out exclusive footage of Marsha and first-hand accounts of her life in this LGBTQ documentary on Netflix.
---
5. The best LGBTQ documentary that's actually a love story: A Secret Love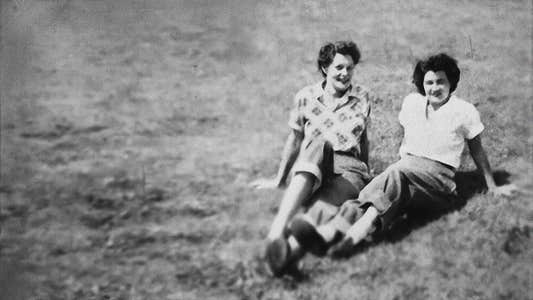 Released in 2020, this heartwarming documentary charts the lives of an elderly lesbian couple, Terry Donahue and Pat Henschel. The two kept their relationship a secret for six decades. A Secret Love received glowing reviews, praised for its personal and sensitive depiction of a life lived in the closet. – GBW
---
6. The best LGBTQ documentary for art-lovers: Laerte-se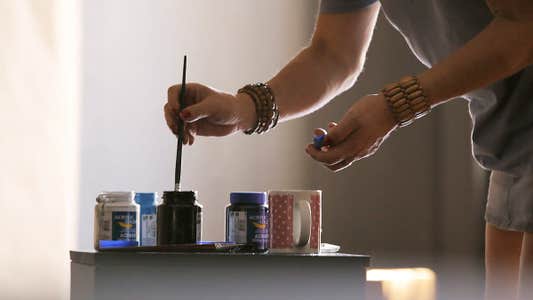 In Laert-se, comic strips depict the inner workings of a Brazilian cartoonist as she comes to terms with her gender identity. The device serves two purposes: informing the audience of artist Laerte Coutinho's thoughts, and acting as a way to tell this searing, real story in a straightforward manner.
Coutinho is initially hesitant to be intimately honest with documentarian Eliane Brum, but the more she opens up, the more the artwork exposes her thoughts and desires. The end result is a compelling, in-depth look at Coutinho's transformation. —Dan Marcus
---
7. The best queer triumph documentary:Tig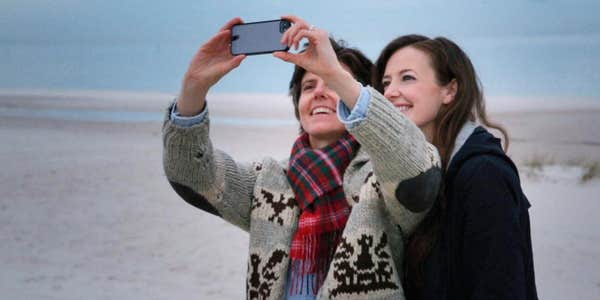 2014 was a breakout year for Tig Notaro. During a performance at New York City's Town Hall, the lesbian comic came out as a breast cancer survivor. In a career-making set, Notaro performed shirtless, baring her double mastectomy for the world to see.
After the act generated massive buzz, she would do it again—this time on her HBO standup special, Boyish Girl Interrupted. This acclaimed documentary examines the comedian's life during her treatment, recovery, and attempt to have a child. —N.L.
---
8. The best vintage LGBTQ documentary on Netflix: The Queen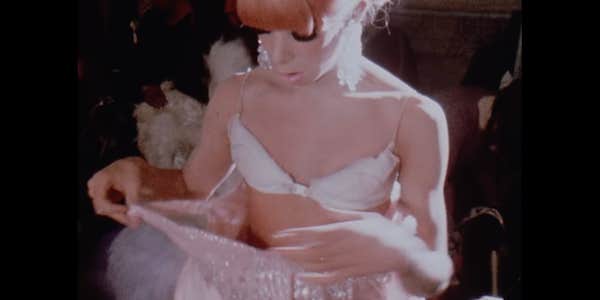 This documentary follows the 1967 Miss All-America Camp Beauty Contest in New York. Competing queens talk about their sex and gender identity, military draft rules, and the backstage drama that comes with any pageant. Their stories are cut with footage from the pageant, where queens strut in an attempt to bring home the crown.
---
9. The most compelling LGBTQ documentary on Netflix: Pray Away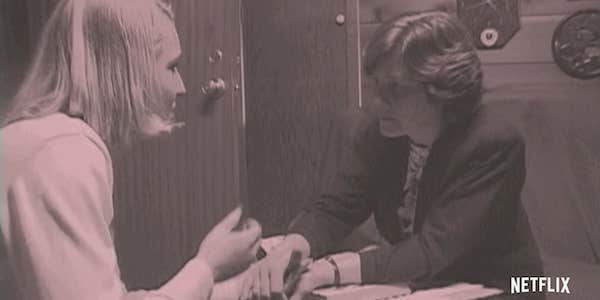 Ryan Murphy and Jason Blum bring us a powerful look into the shame surrounding gay conversion therapy. This heart-wrenching documentary explores the long-term effects of programs that attempt to "correct" homosexuality. Away gives survivors an opportunity to share their experiences in the hopes of preventing future trauma and denial.
---
Daily Dot Netflix Guides
---
Best Movies on Netflix
---
Best Shows on Netflix
---
---
Premium Streaming Service Guides
Live TV Service Guides
Entertainment Channel Guides
Streaming Device Guides
The Daily Dot may receive a payment in connection with purchases of products or services featured in this article. Read our Ethics Policy to learn more.