When you're trying to find the best LGBTQ movies on Netflix, it's hard to define just what an LGBTQ movie is. To limit LGBTQ stories to one category limits the experiences of the people who live them.
Is an LGBTQ story about tragedy and triumph? Is it about loss and survival? Love and recognition? Or is it just about trying to make your way in a world that doesn't always see you?
The Netflix movies on this list contain all these qualities while also pushing the boundaries of what we traditionally think of as "queer cinema."
Here are some of the best movies for LGBTQ audiences currently streaming on Netflix.
The best LGBTQ movies on Netflix
Moonlight
Barry Jenkins' Best Picture-winning film tells the story of Chiron in three parts as he grows up and comes to terms with his sexuality and learning to be comfortable in his own skin. Chiron may be black and gay, and the movie's focus may be narrow, but its themes are universal. There are moments so empathetic that I'm welling up a little just thinking about it. The cast is remarkable, from the three actors who play Chiron to Naomie Harris, Janelle Monae, and Oscar winner Mahershala Ali. Its status as one of the lowest grossing Best Picture winners means a ton of people need to catch up with it.

---
Dallas Buyers Club
As a movie about LGBTQ subject matter, Dallas Buyers Club leaves something to be desired. Not only does it omit elements of the real Ron Woodroof's story, it fails to clearly define whether Rayon, the film's second lead, is transgender, a cross-dresser, or identifies in some other non-binary way. Where Dallas Buyers Club does succeed is in its depiction of the AIDS crisis, stigmatization that came with an HIV-positive diagnosis, and the far-reaching effects it had in the '80s and '90s. Dallas Buyers Club stands as one of their few offerings that provides a raw snapshot of a watershed moment. Matthew McConaughey and Jared Leto's Oscar-winning performances as Woodroof and Rayon, respectively, are also among the best of their careers (particularly in Leto's case), and the direction from Jean-Marc Vallée (Big Little Lies) is stunning. —Chris Osterndorf
---
Duck Butter
Set over the course of one day, Duck Butter follows two women, Naima (Alia Shawkat) and Sergio (Laia Costa), who meet at a club and decide to spend the next 24 hours getting to know each other. Sounds familiar, right? The twist to Duck Butter is that it throws Naima and Sergio into the deep end of the intimacy pool: they agree to have sex every hour for 24 hours. It's an admittedly gimmicky premise, but the performances by Shawkat and Costa elevate the film (Shawkat also co-wrote the script). —E.S.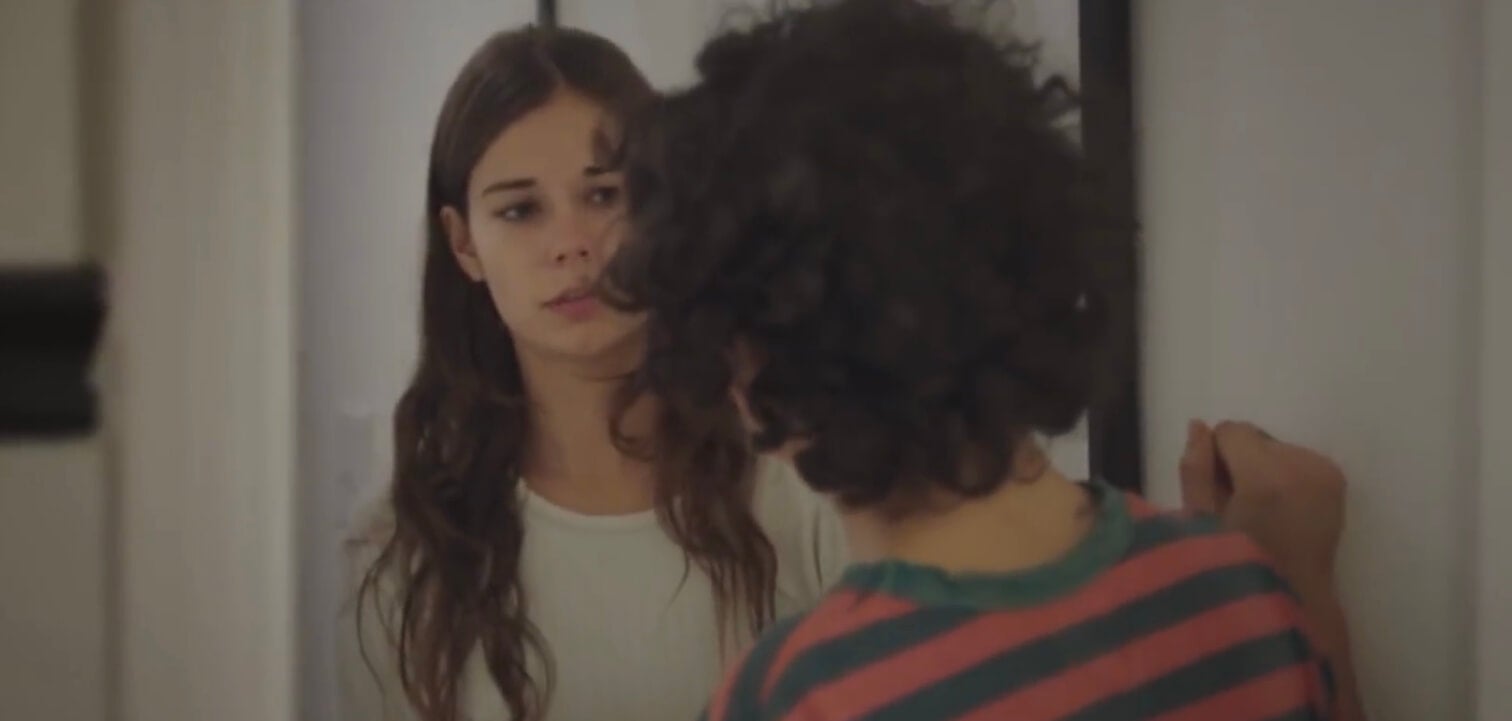 ---
A Single Man
Fashion designer Tom Ford's directorial debut takes a completely different tone than Christopher Isherwood's landmark 1964 novella. Isherwood's writing is impassioned and angry, enraged at the state of gay life in pre-Stonewall America, whereas Ford's film is mournful and melancholic. Often referred to as a feature-length perfume commercial, the rapturously beautiful A Single Man unfolds like an undulating plume of cigarette smoke. But there's a lot underneath Ford's impossibly perfect surfaces: Colin Firth (in an Oscar-nominated role) plays George Falconer, a college professor who finds himself adrift after the recent death of his partner (Matthew Goode). During his period of mourning, George becomes drawn to a student (a breakout Nicholas Hoult). The film retains Isherwood's somber ending, but rather than downbeat, Ford's eye for poetry imbues A Single Man with a tentative hope. —Nico Lang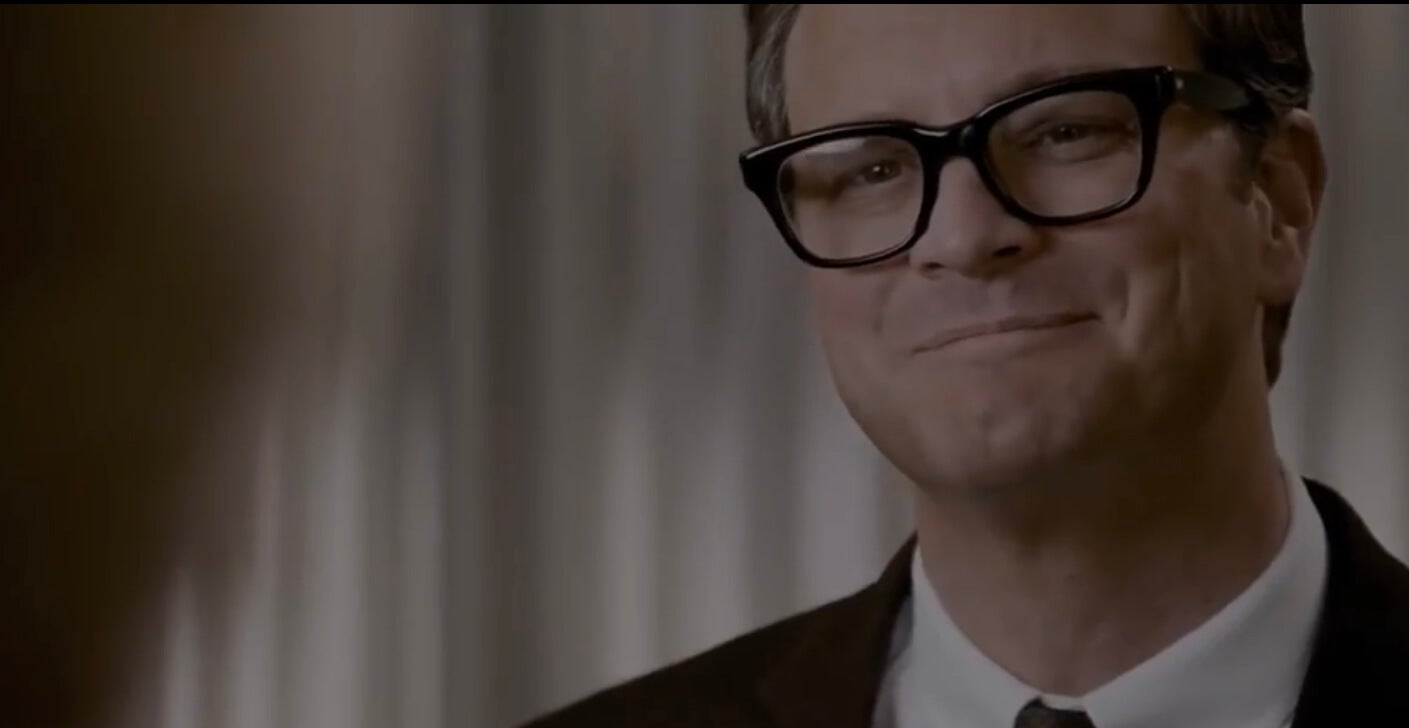 ---
The Death and Life of Marsha P. Johnson
Netflix's The Death and Life of Marsha P. Johnson explores the tragic 1992 death of a legendary gay rights activist, officially ruled suicide but which many suspect to be a murder. Director David France uses the film to explore the larger scope of Johnson's life and impact on both the landscape of LGBTQ rights and those closest to her. —David Wharton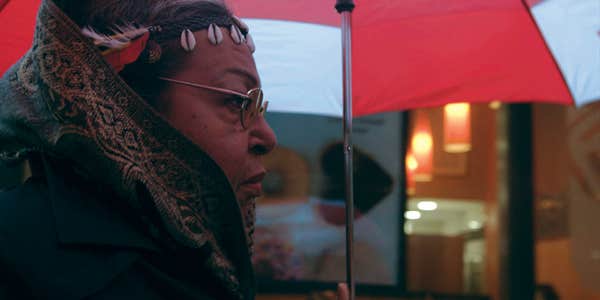 Alex Strangelove
Netflix's Alex Strangelove is an earnest (albeit sometimes cringe-worthy coming-of-age story about Alex Truelove, who nervously plans to lose his virginity to his girlfriend until he meets a handsome gay guy at a party. Set in a modern high school where more and more of his peers identify as gay, bi-sexual, and genderqueer, Alex grapples with the reality that he might not be straight in this sincere and realistic story based on director Craig Johnson's own coming-out experience. It's one of the best LGBT movies on Netflix.—Tess Cagle
---
Other People
Based on Saturday Night Live writer Chris Kelly's real-life experiences, Other People tells the story of struggling comedy writer, David (Jesse Plemons), who moves back home to Sacramento to take care of his dying mother, Joanne (Molly Shannon). Complicating matters is his father, Norman (Bradley Whitford), who refuses to accept David's sexuality, even 10 years after he came out. The lead performances are all great, and the film features strong supporting turns from familiar character actors and comedy mainstays, including June Squibb, Matt Walsh, Maude Apatow, and more. It's a movie which alternates between moments designed to make you laugh and moments designed to make you cry, and it's not short on either. —C.O.
---
Laerte-se
In the Netflix original documentary Laert-se, comic strips depict the inner workings of a Brazilian cartoonist as she comes to terms with her gender identity. The device serves two purposes: informing the audience of artist Laerte Coutinho's thoughts, and acting as a way to tell this searing, real story in a straightforward manner. Coutinho is initially hesitant to be intimately honest with documentarian Eliane Brum, but the more she opens up, the more the artwork exposes her thoughts and desires. The end result is a compelling, in-depth look at Coutinho's transformation. —Dan Marcus
Tig
2014 was a breakout year for Tig Notaro. During a performance at New York City's Town Hall, the lesbian comic came out as a breast cancer survivor. In a career-making set, Notaro performed shirtless, baring her double mastectomy for the world to see. After the act generated massive buzz (and applause from those who lauded her fearlessness), she would do it again—this time on her HBO standup special, Boyish Girl Interrupted. The acclaimed Netflix documentary Tig examines the comedian's life during her treatment and in recovery—as she and her partner attempt to have their first child. Kristina Goolsby and Ashley York's film is both as candid and disarmingly intimate as you would expect a film about Notago to be. The documentary is a testament to human resilience—about finding the courage to go on after enormous hardship. —N.L.
---
Elisa & Marcela
This erotic drama tells the story of Elisa and Marcela, two Spanish women who were married in 1901, marking Spain's first recorded same-sex wedding. Elisa & Marcela features stunning black-and-white photography and creative camera work, but the film's visual mastery can't make up for its lazy storytelling and groan-inducing attempts at intimacy. The hackneyed plot points are predictable, and the sex scene at the film's halfway mark is overlong and aggressive, verging on softcore pornography. In 2020, viewers can take their pick of far better films about the LGBTQIA experience, rather than settle for this uninspired romp. —Brenden Gallagher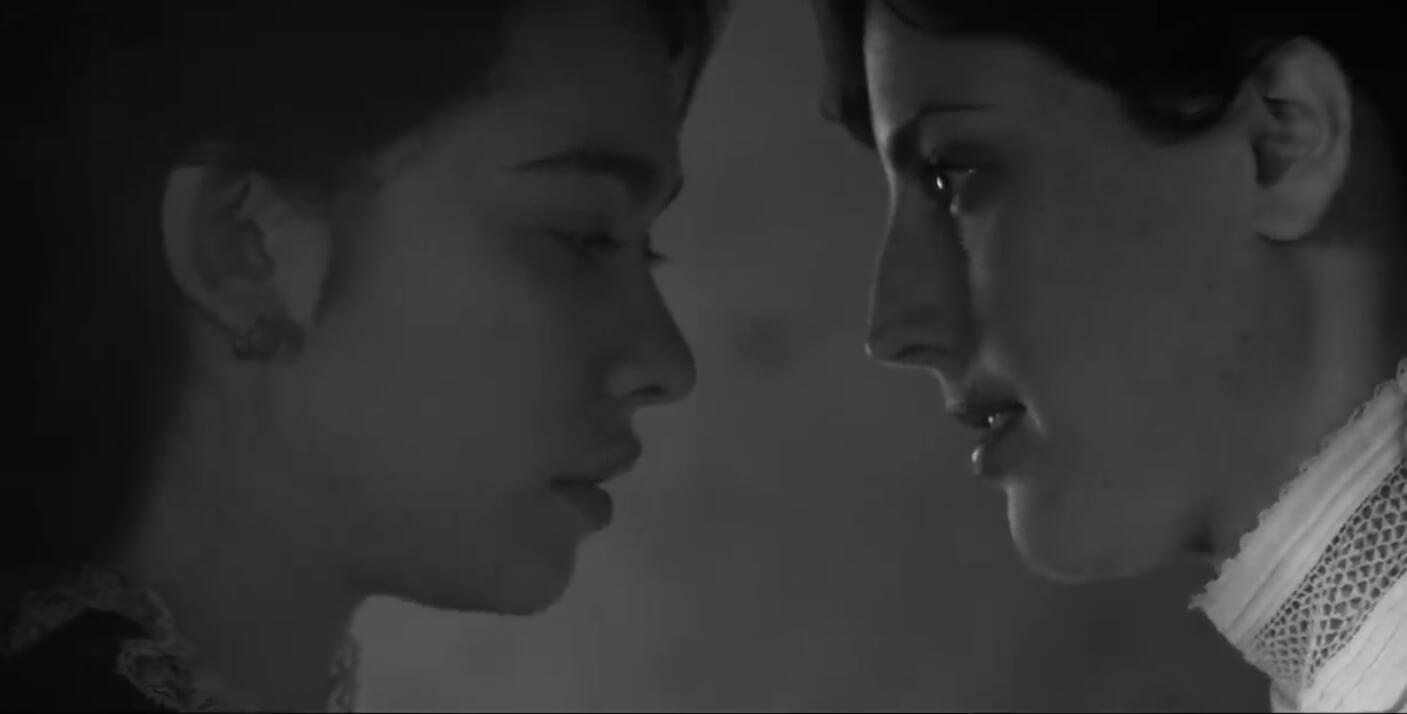 ---
Blue Is the Warmest Color
Steeped in controversy upon its release (and for good reason), Blue Is the Warmest Color is nevertheless a nearly unparalleled achievement in 21st-century filmmaking. Discussions about male gaze and directorial ethics are sure to follow many people's viewing, but we also don't get many epic, three-hour lesbian love stories. There are elements of Blue Is the Warmest Color that still feel essential, if for no other reason than that we need more of what the film gets right, even while needing less of what it gets wrong. And of course, there are the performances from lead actresses Léa Seydoux and Adèle Exarchopoulos, who rightfully became the first actors ever to be awarded the Palme d'Or when the film premiered at Cannes. Playing the two halves of young couple Emma and Adèle, Blue Is the Warmest Color's leading ladies are both so good, it's not just that they have created an indelible cinematic love story—it's as if they've reinvented the cinematic love story itself. —C.O.
Let It Snow
Netflix's Let It Snow is dispiriting fluff masquerading as holiday cheer. Based on the novel Let It Snow: Three Holiday Romances by Maureen Johnson, Lauren Myracle, and YA superstar John Green (The Fault in Our Stars), the movie takes place on Christmas Eve in a small town. There are three main stories that eventually dovetail at the town's go-to diner, the Waffle Town. Each story hits similar notes about friendship, believing in yourself, finding what makes you happy, and young love blossoming. Let It Snow exists solely to warm viewers' hearts and be a source of comfort. However, it's too trite to deliver anything but eye rolls and frustration. —E.S.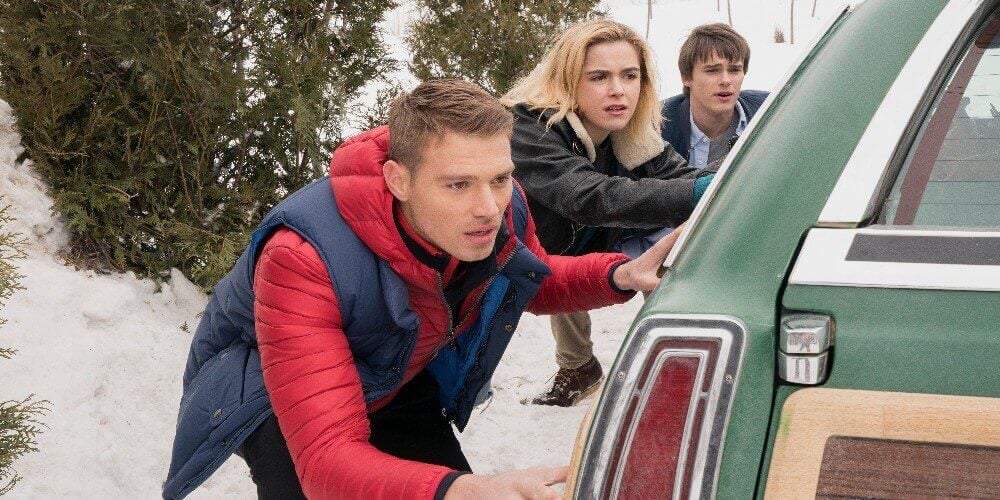 ---
Handsome Devil
This Irish comedy/drama came out in 2016, a coming-of-age story set in a rugby-obsessed boarding school for teenage boys. It's not enormously original, featuring the usual conflicts involving homophobic bullying, coming out and self-acceptance, but it's an effective feel-good movie. Andrew Scott (Fleabag; Sherlock) co-stars as a charming and supportive teacher at the school. – Gavia Baker-Whitelaw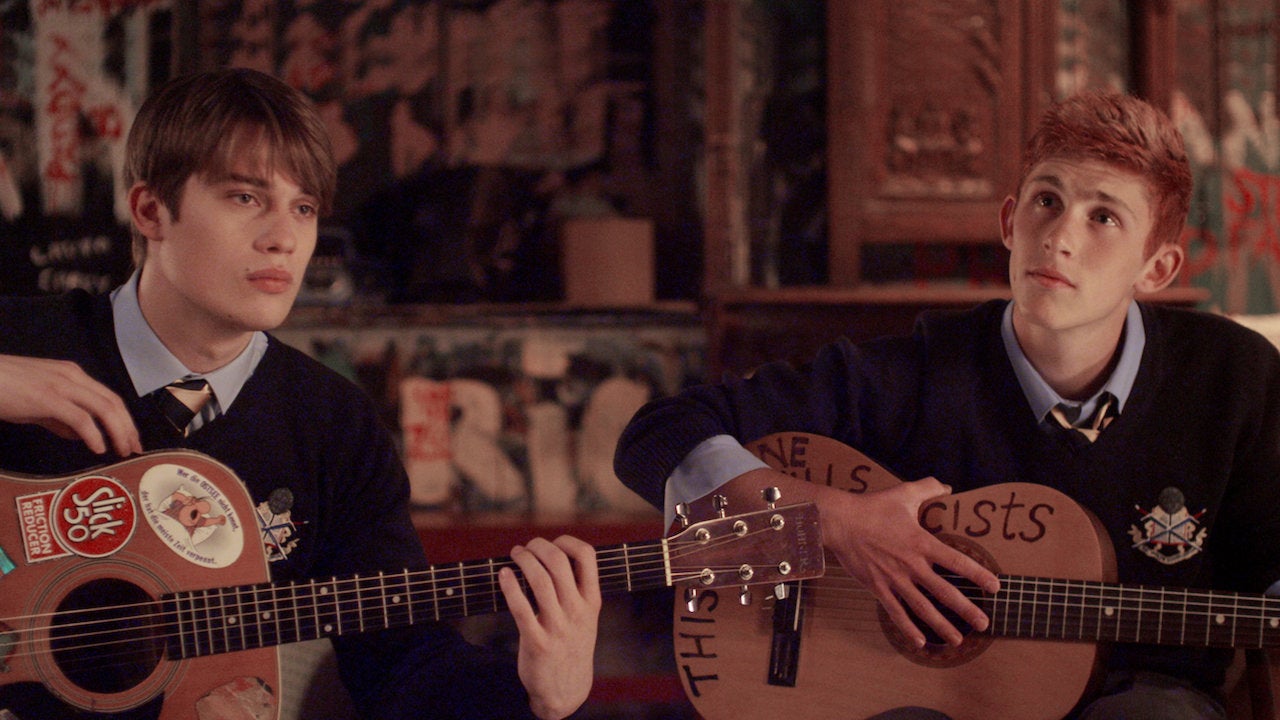 ---
The Half of It
A warm-hearted teen drama with a lesbian Asian-American protagonist, this is the long-awaited second film by Saving Face director Alice Wu. Leah Lewis stars as Ellie Chu, a shy and academic teenager who earns money by writing essays for her high school classmates. When a jock (Daniel Diemer) asks her to write love letters to another girl in their class (Alexxis Lemire), they form an unlikely friendship… but Ellie has a crush on the same girl, creating some unforeseen consequences. A great little film with an indie drama vibe, loosely inspired by the classic tale of Cyrano de Bergerac. – GBW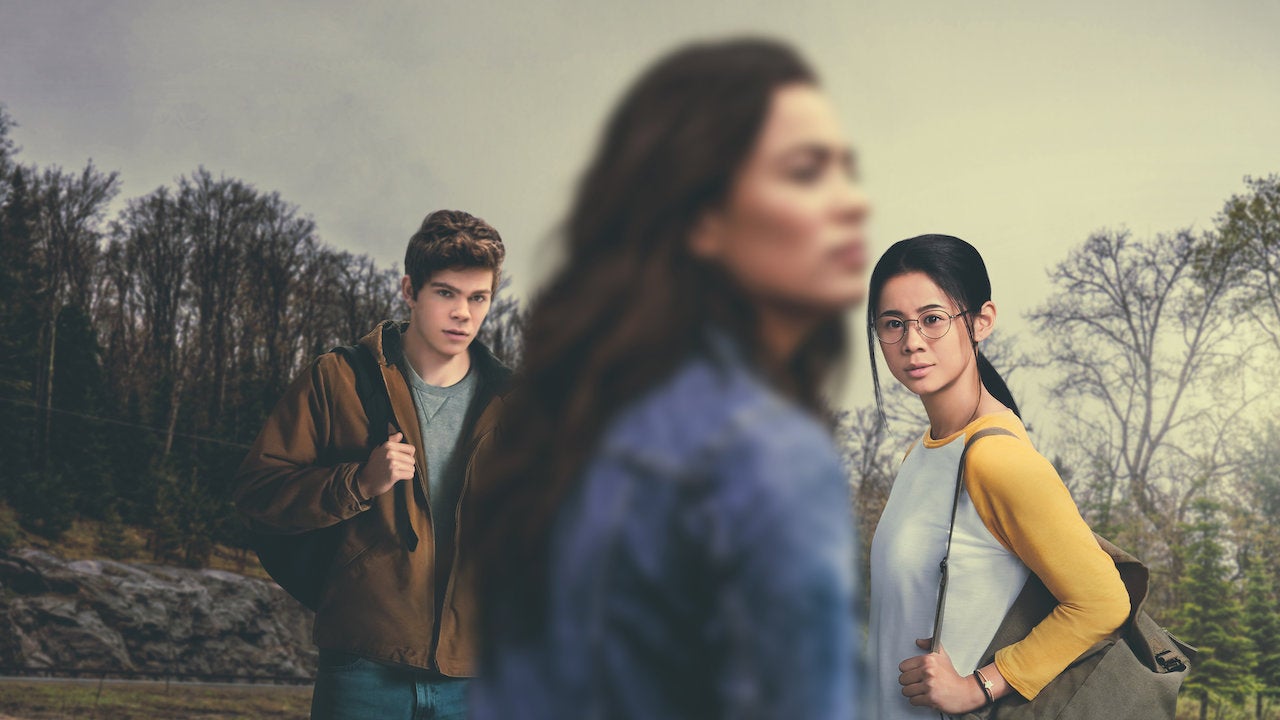 ---
A Secret Love
Released in 2020, this heartwarming documentary charts the lives of an elderly lesbian couple, Terry Donahue and Pat Henschel, who kept their relationship a secret for six decades. A Secret Love received glowing reviews, praised for its personal and sensitive depiction of a life lived in the closet. – GBW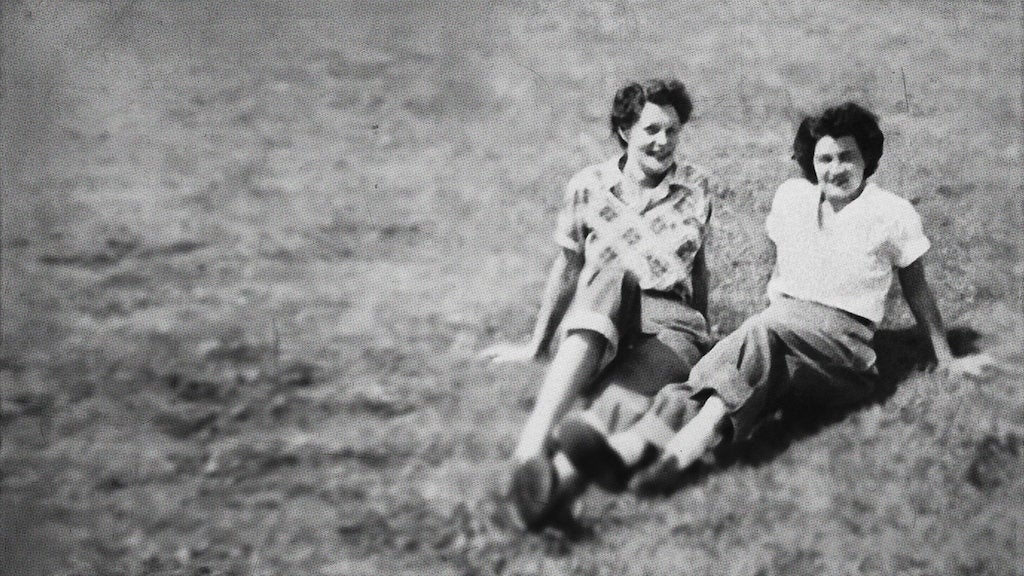 ---
Editor's note: This article is regularly updated for relevance.
---
Daily Dot Netflix Guides
---
Best Movies on Netflix
---
Best Shows on Netflix
---
---
Premium Streaming Service Guides
Live TV Service Guides
Entertainment Channel Guides
Streaming Device Guides
The Daily Dot may receive a payment in connection with purchases of products or services featured in this article. Click here to learn more.