With billions of visits a year to popular free online porn sites, gone are the days of nude magazines, high-budget adult films, artistic softcore porn, and adequately compensated performers. In the early and late '70s, adult films were produced by studios who sunk money into set design, costumes, and talent. Playboy, one of the most notorious softcore porn magazines, had a peak of 5.6 million subscribers per year. However, with the invention of VHS, camcorders (and of course, the internet), by the late 2000s, high-value productions and the Playboy empire were steadily declining into the ideas of the past.
As the internet grew, so did the influx of gonzo porn and pirated clips. Erotic images and softcore porn were cast to the side in favor of unscripted, often fetishized, first person point of view (POV) clips and scenes. Many categorize gonzo porn as a sub-category of extreme or hardcore porn due to the aggressive nature of focusing on up-close shots on the genitalia. Unlike traditional porn, which is cast through the lens of applauding sex appeal (instead of exploiting it), gonzo porn is a stark attempt to place the viewer directly into the scene itself. It just so happened that the directors who pioneered this new wave of filming were also producing hardcore porn.
For years in the early '90s and on, free porn sites with pirated clips were full of male-gaze dominated porn that degraded, objectified, and exploited the women that starred in it. Despite the male monopolization of the adult film industry, the need for porn for women and shot from a different perspective was born. Female directors and entrepreneurs, like Courtney Trouble, Erika Lust, Shine Louise Houston, and Cindy Gallop, recognized the needs of women, progressive couples, lesbians, bisexuals, nonbinary, gay, and trans people and helped solidify ethical porn sites that produce and distribute consensual films empowering people whose narratives were often disregarded in gonzo porn. 
Somewhat reminiscent of the quality of productions in the '70s, these films are scripted and filmed by passionate directors, performed by ethically supported actors, and cater to a demographic longing for real, sensual (and sometimes non-explicit) adult films. Lucky for you, we've reviewed 15 of the best softcore porn sites below.
The best soft porn sites right now
Winner of over 34 awards in 2020, including Paysite of the Year from XBIZ, Adult Time is quickly becoming one of the top soft porn mega-sites around. With over 100 channels, 50,000 episodes, five new releases per day, and a mix of original and curated content, Adult Time is almost too much porn. Spanning full-length movies to themed scenes, Adult Time offers a little bit of everything, so you'll have no problem finding what you crave. Adult Time's award-winning original content is augmented by scenes from Vivid, Girlsway, Burning Angel, and other top companies. It even features an incredibly diverse range of performers. Adult Time is one of the best deals in porn.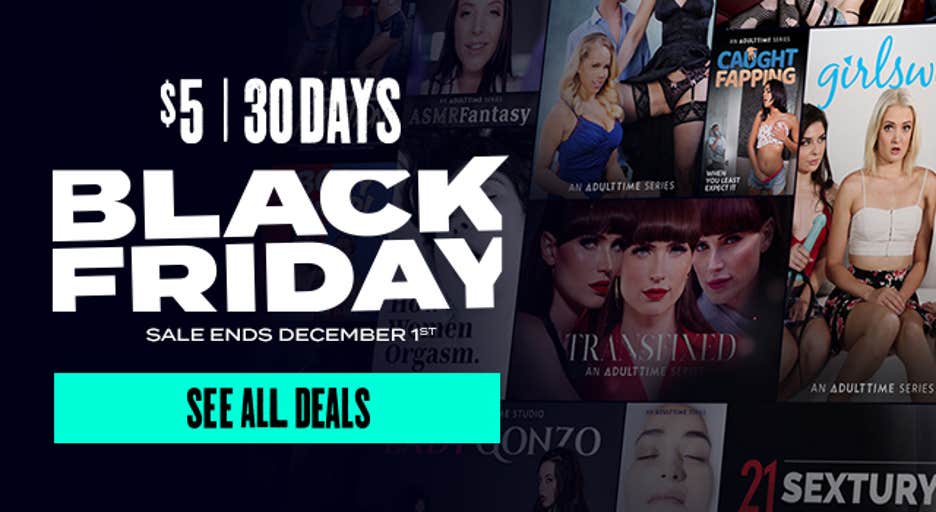 ---
This one is for the soft porn connoisseurs who've been searching for porn that looks…well, real! If the usual scripted sex scene just isn't cutting it anymore, Bellesa Films is tailor-made for you. The site's original videos and full-length films are shot by women for women and focus on female pleasure. Get ready for a lot of ass action with a much sweeter delivery. No more obviously fake O's or foreplay that makes you cringe. Bellesa Films brings the tension and passion with every scene, leaving you sweaty and breathless after. The site boasts top categories such as female orgasms, couples, group sex, fingering and ass play. One visit to Bellesa, and you'll never look back.
---
Introducing porn into your relationship can be difficult. Couples Cinema takes the stress out by curating content from today's top porn auteurs at a low price.
The difference between erotica and porn is often just pretension and intention. Take the artists making porn for couples at Couples Cinema. These creative adult films are made by the indie directors of adult cinema and put eroticism first. You can expect to see thoughtful camera angles and compelling emotional stories along with your orgies and cumshots.
This budget-priced site offers hundreds of films from a wide range of filmmakers. We suggest couples start with the aptly named Couple Fantasies films. It has the hottest performers, and its commitment to storytelling adds a relatable spark for new porn fans.
---
---
Oh wow, xConfessions. Created by the boss director in porn herself, Erika Lust, this site is everything porn should be. A membership includes full access to all the content on the site, as well as the ability to anonymously post your own fantasies to an online wall with the lucky chance Erika herself will develop it into an erotic short film. Other membership perks include access to all anonymously posted confessions, unlimited streaming of over 150 films, and 10 free downloads per month. If you've been searching for quality films that showcase women's pleasure in a sex-positive and sexually intelligent narrative created from relatable fantasies, look no further.
---
We realize that one of Erika Lust's sites has already made the cut on this list, but she is just so damn good we had to include another one: Erotic Films. If you're looking for feature-length softcore films, this is the number one site for you. All content is created in line with the Erika Lust vision (ethically produced and sex-positive content). It runs on a subscription or pay-per-view basis which to me is the biggest draw of the site apart from the content itself. You'll be able to try out some of the site's gems while still paying your dues to the performers and directors, and without putting your budget in jeopardy. Members have access to over 500 films, which includes four new films every month that are produced by Erika and her league of star-studded directors including May Medeiros and Lidia Ravviso. Erotic Films is the best place to go for carefully curated, feature-length, beautifully produced content for the softcore lover.
---
It's exciting that Lustery is the only site on this list fully composed of couple-submitted amateur porn. I know what you're thinking: "I don't want to spend hours searching through poorly lit, shaky camera videos." Don't worry. While couples do film their own videos, they're all in HD and most have surprisingly great camera work.
The real upside to this site (and what makes it one of my personal favorites) is getting to see real couples at work in their own homes. These videos are all so unique in the sense that there's no set, no film crew, and tons of personality. These real-life couples have an intimacy on screen that no standard porn site has been able to imitate.
Perks to being a member are….well, everything! Membership gets you access to the videos, couple bios, your own personalized hub, and the ability to submit your own videos and join the couples club. The site presents itself like no other porn site, with a fresh color palette, sweet font, and easy to navigate tabs that will leave no video unturned. For the porn watcher who's been searching for the most real of the real, or simply looking for completely different videos, Lustery is a must.
---
PinkLabel has established itself as one of the heavy hitters in the softcore porn and adult film industry. Created by Pink and White's director and founder Shine Houston, the site hosts over 50 different indie porn studios (including Erica Lust, Pink and White Productions, and many more). PinkLabel's communities are comprised of queer, trans, POC, seniors, and people with disabilities. The people behind the site understand porn markets go beyond the stereotypes and do their part in showcasing underrepresented groups in the adult film industry.
This ethical hosting site offers a premium membership featuring a curated collection of hundreds of titles, unlimited access to the films, and a permanent streaming library. All memberships help support PinkLabel's own featured independent directors and studios. So if you're looking to whet your appetite with various high-quality films showcasing diversity in porn made by and for minorities in the industry, PinkLabel is your best bet.
---
IndiePornRevolution should be on the radar of anyone talking about lesbian porn. Originally NoFauxxx.com, Indie Porn Revolution was founded by the queen of queer porn themself, Courtney Trouble. At the age of 19, Courtney created and launched the site (which is now the longest-running queer porn website) and has since directed and starred in over 50 films and scenes. IPR is a queer paradise, highlighting the community like no other and giving a voice to anyone who wants to be heard. The platform is as unique as its content, almost resembling a blog. Amidst the videos and the models, members can access and download erotic photosets and watch cum&glitter, a sponsored live sex show site run entirely by sex workers, artists, and porn stars in the Bay Area. If you're a history buff with a penchant for queer porn of all shapes and sizes, give the oldest queer porn site a chance.
Membership options (payable by credit/debit card):
---
Sssh.com is the longest running soft porn site for women and for good reason! Its crowd-sourced films are ethically produced, sex positive, and put focus on female pleasure (not just male!). The site's original movies have also been the recipients of several prestigious film awards, so it seems like every feature in this site is a huge draw. Although Sssh doesn't allow non-members to browse the video selection offered, the slideshow on the homepage will give you an idea of what can be expected when you sign up for a membership. Sssh's exclusive original movies, performers, and erotic photo galleries have garnered enough attention to make this site too good to overlook.
---
SexArt is unique in the sense that this site has so many avenues of exploration. Not only does it host amazing full-length soft porn films, but SexArt also hosts live cam streams, chats, and a blog for people looking to up their knowledge of all things sexual. SexArt produces films that are sensual beyond belief and exclusive to this site. Expect plot-heavy films, high-quality sets, and explosive on-screen chemistry. With multiple weekly updates in an already large collection of videos, you'll never be without new content. Signing up with only your email address will award you with daily updates and featured model bios and the ability to view three films for free! Premium memberships grant you access to live cams, the blog, and the gallery images on the site.
---
Consider this your number one source for soft porn. This particular site is easy to navigate, well organized, and very intimate! All videos play in HD and the image gallery is shot in high-def too, so quality is never compromised regardless of how you choose to get off. However, if you're looking for couples porn featuring a diverse cast of models, intelligent plot lines, and sex that feels real and electric, this might not be the best site on the list as it has some growing to do in that category. But overall, it's a solid option for basic soft porn.
Membership options (payable by credit/debit card):
---
MakeLoveNotPorn is one of the soft porn sites revolutionizing the way people look at porn. The site describes itself as "the Facebook of #RealWorldSex" since its content is all user-generated and uploaded. This site is beautifully designed and so easy to navigate. Users can search with an advanced search bar, tags, browse curated collections, swipe through the staff picks of the week, or brush up on sex-related topics via the MLNP blog. The good news is (*drumroll please*) joining is FREE! So if you're uncertain that this kind of amateur porn is right for you, you can peruse the trailers of what's on-site to get a feel for the content. If you really love it, don't worry about breaking the bank, MLNP's subscription membership is surprisingly affordable for this kind of quality content and includes subscription tailored access, weekly MLNP emails, and daily recommendations.
Membership options (payable by credit/debit card):
There are so many sites out there that cater to every definition of softcore porn. Whether you're looking for foreplay, fully-clothed makeout sessions, lengthy oral sex scenes, or even passionate penetrative sex, you'll be sure to find something to satisfy in this extensive list of heavy hitters.
---
---
---
The Daily Dot may receive a payment in connection with purchases of products or services featured in this article. Click here to learn more.