If you believe aliens are among us, you'll want to check out our list of the best alien movies on Netflix.
Netflix has an interesting selection of fictional takes and documentaries on life beyond Earth. This is a list of movies that speak to the believers.
---
---
The best alien movies on Netflix
District 9
Neill Blomkamp's debut feature film is an alien incursion story set in South Africa. It's praised for its direction, visual effects and bold concept design. Beginning in the 1980s, it introduces a race of alien refugees who land in Johannesburg . They're quickly locked in an internment camp by the government. Nicknamed "prawns," these aliens become second-class citizens alongside humans, acting as an allegory for apartheid.
The film earned widespread praise and four Oscar nominations, including Best Picture. Yet some critics also objected to the choice of telling an apartheid story without centering any Black characters. The two main leads (an alien played by Jason Cope, and a human government bureaucrat played by Sharlto Copley in his breakout role) are both white. It's a flawed yet thrilling and thought-provoking movie.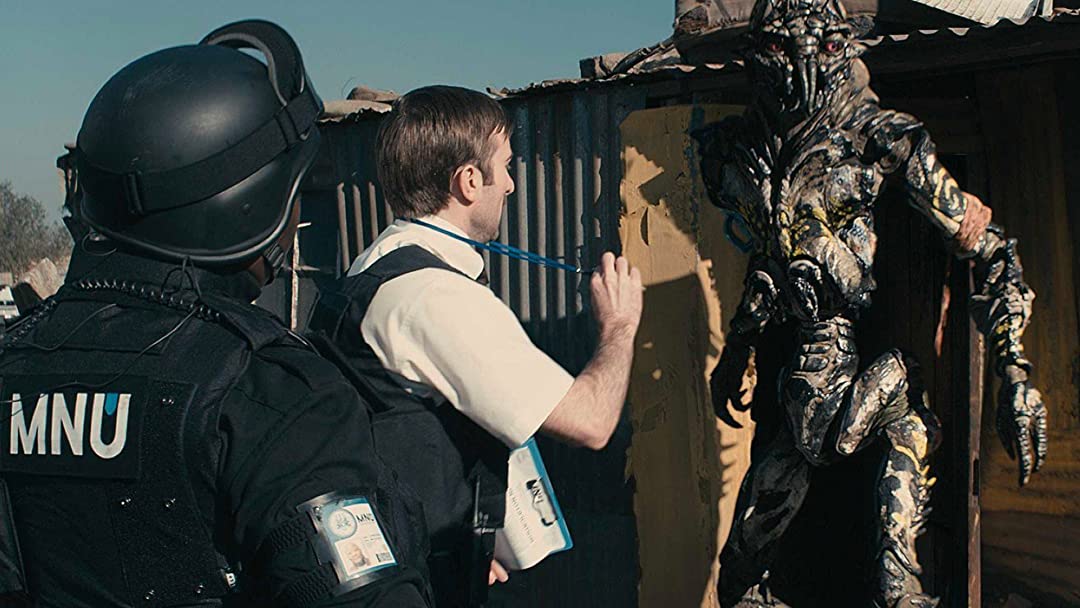 ---
Bird Box
Sandra Bullock stars in this Netflix original hit. It's an apocalyptic horror movie about deadly aliens who can only harm you if you look at them. Bullock plays Malorie, a cynical and traumatized woman who spends five years on the run, protecting two young children who she only refers to as Boy and Girl.
In typical apocalyptic thriller style, she flees mortal peril while teaming up with various survivors along the way. The supporting cast includes Trevante Rhodes, John Malkovich, and Sarah Paulson. —Gavia Baker-Whitelaw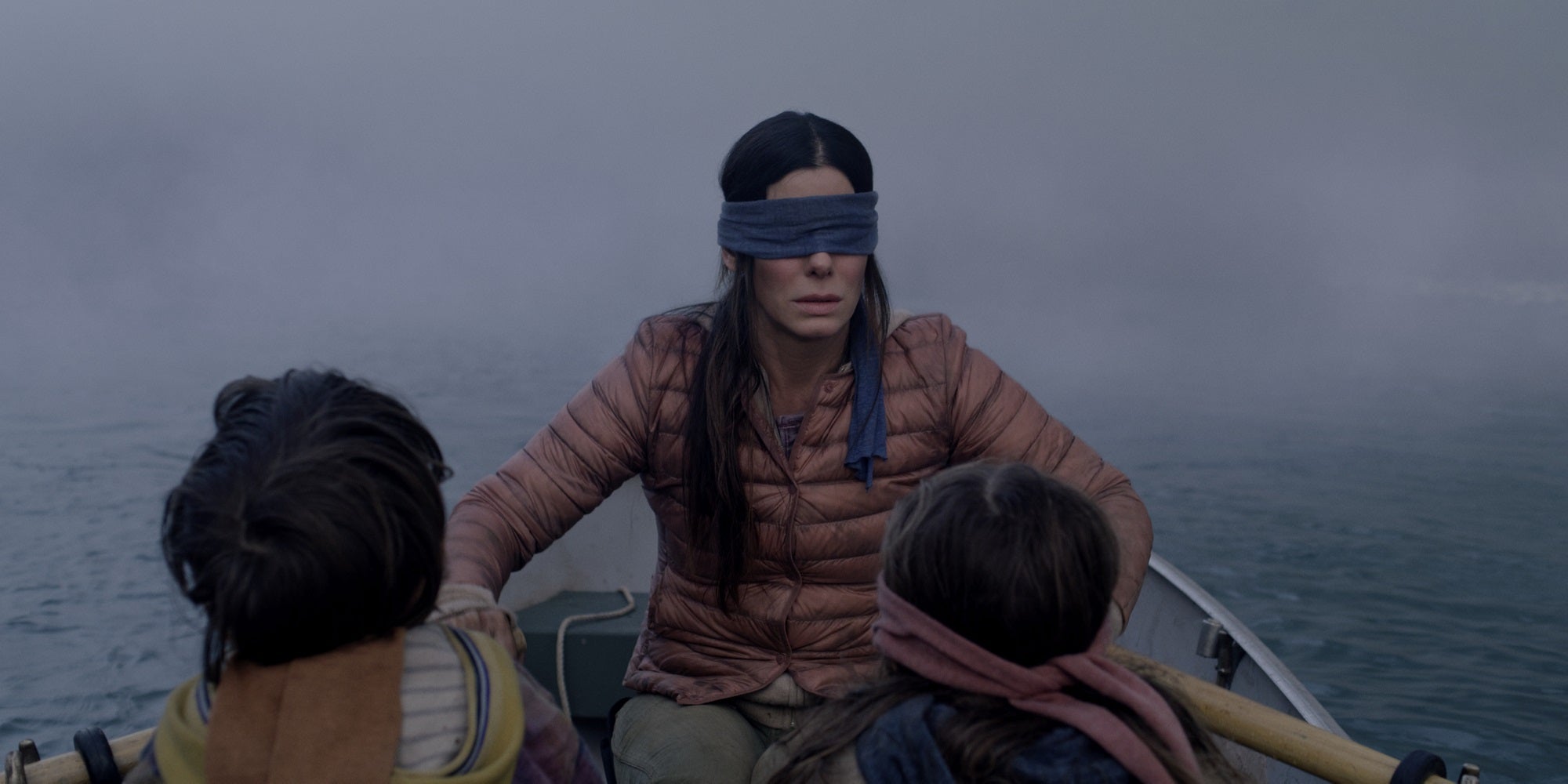 ---
The Cloverfield Paradox
Netflix surprised subscribers during the 2018 Super Bowl and dropped the third installment of J.J. Abrams' Bad Robot-produced series in their laps. It attempts to tie together the universes of 2008's Cloverfield and 2016's 10 Cloverfield Lane.
It hands us some theories on how those monsters landed on Earth, as a team of scientists hovers above the planet trying to find a new source of energy. In this timeline, their mission might have accidentally welcomed an alien invasion. Obsessives will have a fun time finding all the Cloververse connections.
---
Starship Troopers
A Paul Verhoeven masterpiece! This film is a satirical twist on militarized sci-fi action movies, following a young soldier who joins an army of space marines to fight alien bugs. Despite the movie's original negative reviews, it's since become a cult hit, thanks to its larger-than-life satire of military propaganda action flicks. —Gavia Baker-Whitelaw
---
The Endless
Two brothers who grew up in a UFO cult return to the desert camp as adults to figure out exactly what happened to them. Things quickly go sideways. They find cult members stuck in weird time loops, wormholes from other realities, and something menacing in the sky. Directors (and stars) Justin Benson and Aaron Moorhead made a low-budget film that's big on heady ideas and images, and The Endless also ties in with their 2012 film Resolution. —Gavia Baker-Whitelaw
---
Extinction
Extinction is the latest twist on the apocalyptic survivalist dad genre. Michael Peña stars as Peter, a man with prophetic nightmares of an alien invasion. Though it has have hidden depths beyond the initial premise, it doesn't offer enough to stand out in the crowded field of alien invasion stories.
It has more of a "watch on your laptop when you're taking a sick day" vibe. It's a competent if unoriginal thriller where the scary parts aren't too scary and the sci-fi ideas don't go too deep. —Gavia Baker-Whitelaw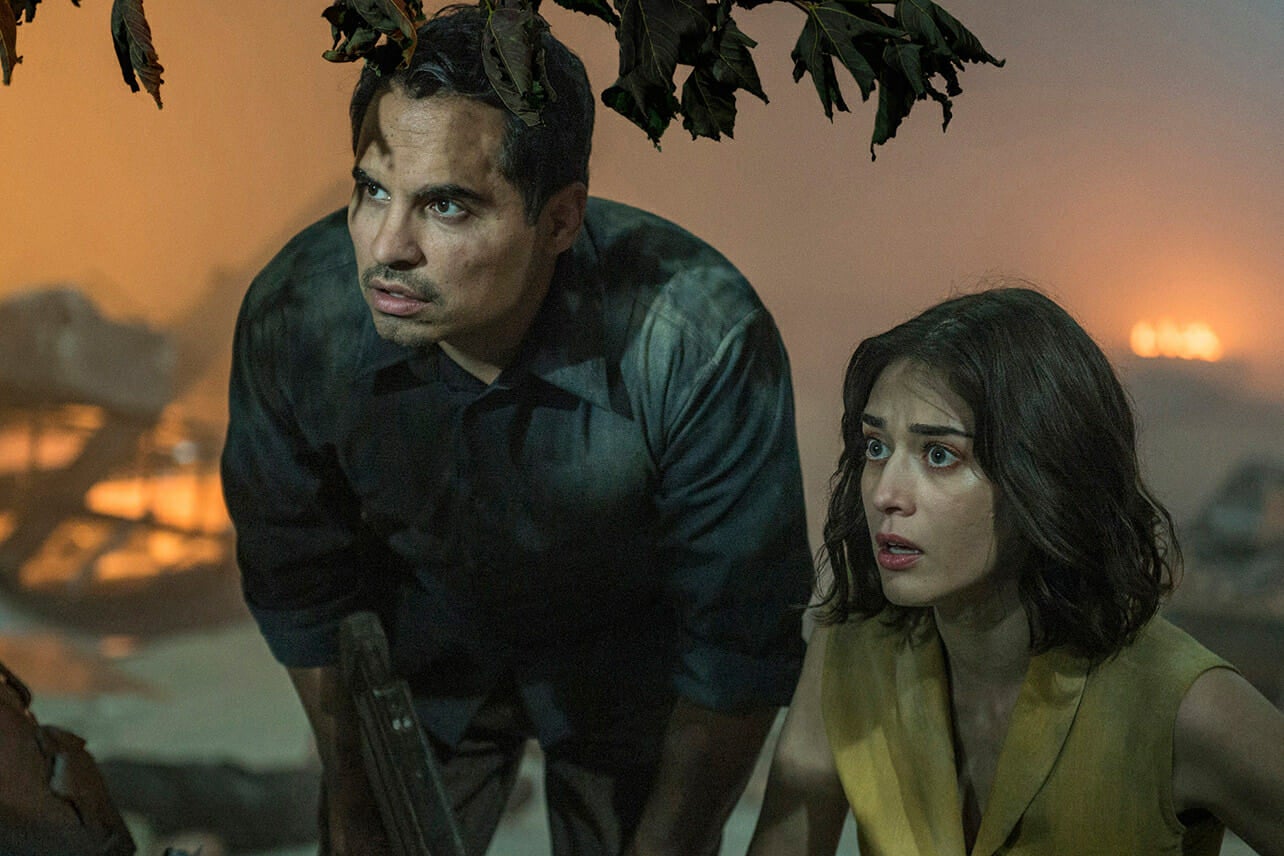 ---
The Titan
The Titan is about mankind's search for a new home, and it's one of the best alien movies on Netflix.
It's set in 2048, with Earth on the verge of becoming uninhabitable. A potential planet has been found, but humans will have to be genetically modified to survive in this potential new environment. Directed by Lennart Ruff and with a screenplay by Max Hurwitz, the film is captivating because, inside the macro themes, there's an intimate story.
Lt. Rick Janssen (Sam Worthington) and Dr. Abigail Janssen (Taylor Schilling) are at the heart of the movie. Rick will be participating in an experiment to genetically enhance the human body to survive Titan's conditions.
As an actor, Worthington never really got a fair shake from audiences. But he's solid here. He sells a role predicated on physicality, and sells it well. —Eddie Strait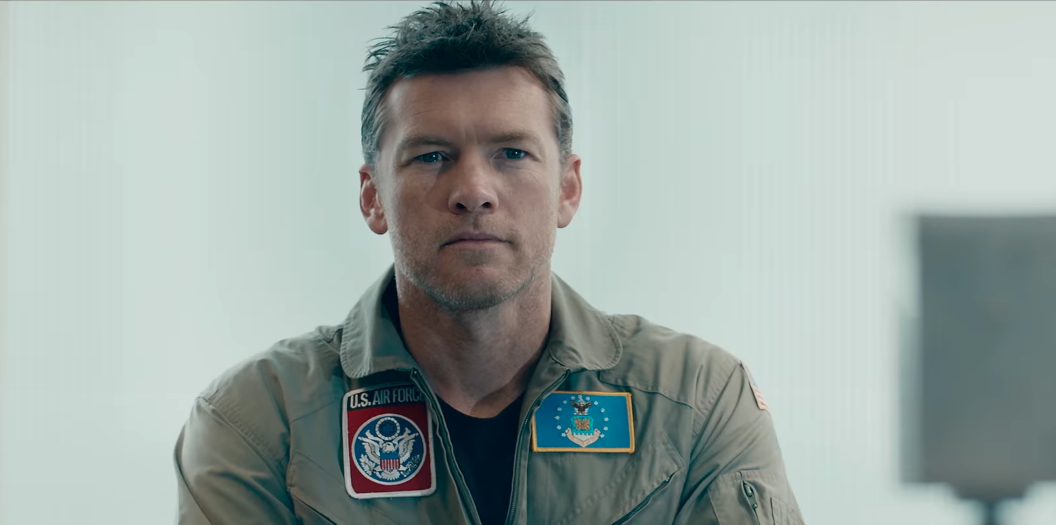 ---
Mercury 13
Mercury 13 chronologically documents NASA's dismissive and then-customary treatment of women as it launched Project Mercury, its first human spaceflight program. Alan Shepard advanced from the program to become the first American in space in 1962. The film draws from endeavors of a surgeon and pioneering NASA advisor, Dr. William Randolph Lovelace, who created a stealth testing program for women at the time of Project Mercury.
Mercury 13, though lacking details that would have provided helpful context, remains a fascinating document of talented women in the midst of the Civil Rights struggle. —Kahron Spearman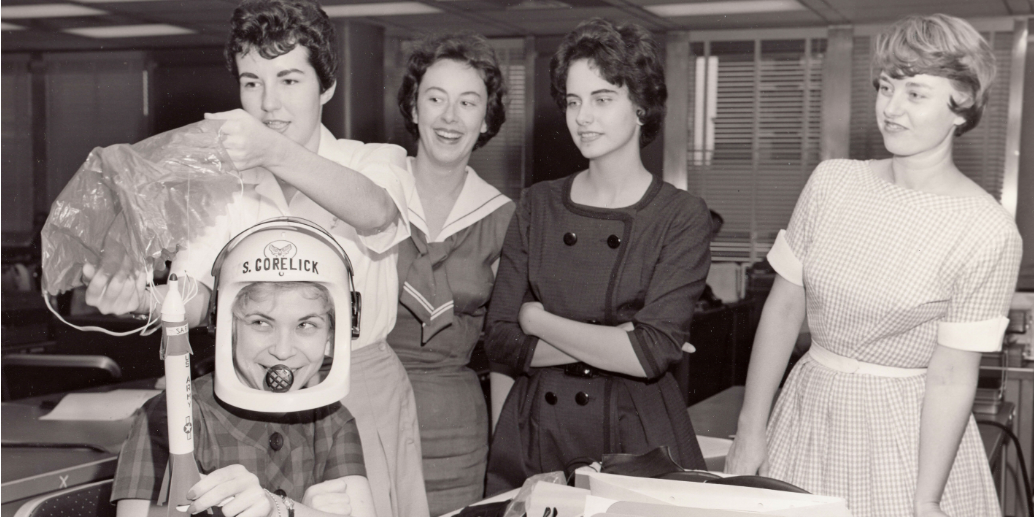 Jupiter Ascending
Jupiter Ascending features talking dinosaurs, a shirtless Channing Tatum being chased around on flying rollerblades, fleets of bedazzled spaceships, jokes about feminine hygiene products, and a scene where Mila Kunis looks soulfully into the eyes of a werewolf and says, "I've always loved dogs." It is dumb, and weird, and beautiful, and it wants you to be happy. —Gavia Baker-Whitelaw
Daily Dot Netflix Guides
---
Best Movies on Netflix
---
Best Shows on Netflix
---
---
Premium Streaming Service Guides
Live TV Service Guides
Entertainment Channel Guides
Streaming Device Guides
The Daily Dot may receive a payment in connection with purchases of products or services featured in this article. Read our Ethics Policy to learn more.