Michelle Wolf gets right to it in her new hour-long special: "We've developed this amazing ability to get mad at anyone for any reason." If you've spent enough time in the Discourse, you know this is true, but she builds her argument using some feedback from a fan on Instagram, who got mad about a photo of otters, to illustrate just how ridiculous it's gotten. 
Michelle Wolf: Joke Show
RELEASE DATE:
12/10/2019
DIRECTOR:
Lance Bangs
STREAMING:
Netflix
Wolf explores outrage culture, the limits of feminism, and more in this hour special.
Joke Show isn't necessarily a "comeback" for Wolf, but over the last year we haven't seen much of the comedian. Her set at the 2018 White House Correspondents Dinner, in which she roasted an array of political figures—like many comedians before her—drew criticism mainly for her remarks about Kellyanne Conway and Sarah Huckabee Sanders, making her a heroic figure and target for harassment. A Netflix talk show, The Break with Michelle Wolf, seemed like the next logical jump after the backlash, but it was canceled after just four months, while snoozers from Letterman and Seinfeld continued. In November 2018, Wolf responded to a tweet from Donald Trump criticizing her WHCD performance with a truly stunning comeback about the murder of journalist Jamal Khashoggi.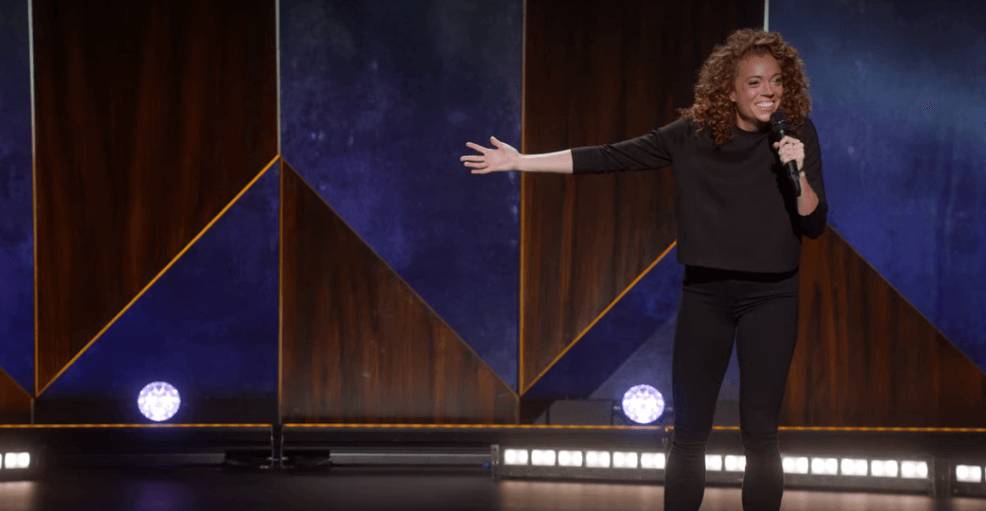 Wolf clearly has a reason to address outrage and cancel culture, but she doesn't make it personal (or political). Instead, she zooms out to survey how it's affected culture and the way we communicate. Other comedians, like Dave Chappelle, have talked about cancel culture in specials this year, but some of his points lacked a punchline. Wolf has mastered the joke structure, so that even when stating, "White women, it's time to admit we're part of the problem," she has a counterpunch(line) and doesn't lose the audience. 
She spends a good deal of time talking about women, and how we must stop being so "cute" about reproductive health and rights. She talks about abortion—her own and the right to have one—and breaks down how we need to be much more casual about it. "You can feel any way you want after an abortion," she says. "Get one! See how you feel!"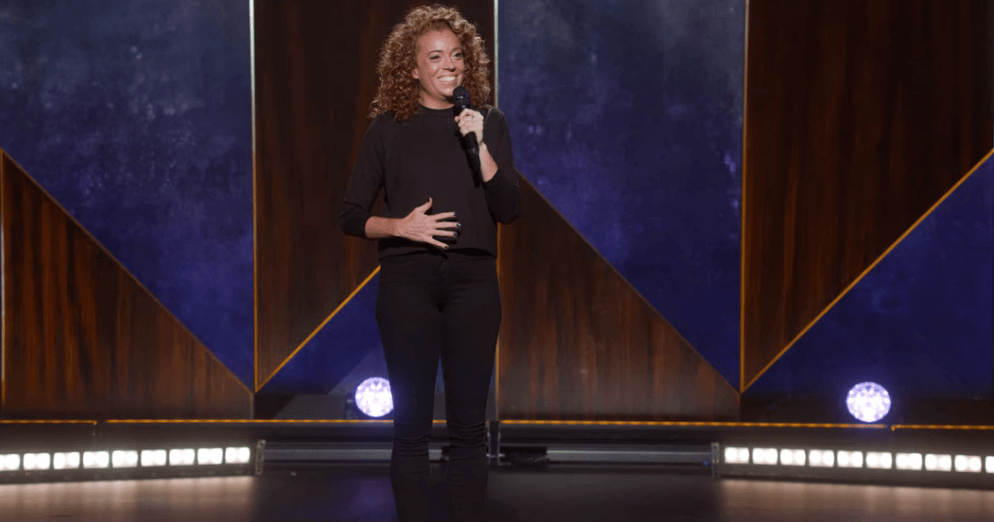 She speaks at length about menstruation and posits that women would be just as grossed out if men had periods. As for men's obsession with their dicks, she suggests that they should be showing them to their moms, not uninterested women. Wolf admits she's "Trying to be a good feminist," but there are structural flaws in the movement.    
Wolf gets a cheer when she mentions the WHCD towards the end, and tells a story about being called "vulgar" by a Dallas reporter before her performance, a descriptor that's bestowed positively on male comics. She spends the last few minutes embracing a term that's meant to dismiss women—"I'm a vulgar, disgusting bitch"—before delivering the final blow.  
Still not sure what to watch on Netflix? Here are our guides for the absolute best movies on Netflix, must-see Netflix original series and movies, and the comedy specials guaranteed to make you laugh.