In Katt Williams' new Netflix special, Great America, "it's fucked up" is his mantra and it also describes America's state of affairs.
But this is nothing new to Williams. As a 20-year veteran of standup, his routines have become synonymous with a brutally honest Black perspective. It's tragic yet hilarious.
Recorded in front of a sold-out theater in Jacksonville, Florida, in late 2017, after a successful national tour under the same name, Great America is Williams' state of the union.
"I think Chappelle put out 26 specials this year, so it's really nice to be able to slide some mediocre comedy in," he tells the Daily Dot.
He's being modest. Having just wrapped his parts in Two Minutes of Fame and the Meet the Blacks sequel, Williams has been busy. And he's harder on himself than anyone.
"I'm not my biggest fan. And if you understand that about me you understand a lot about me. I'm never going to be my biggest fan," he says.
Not being your own biggest fan is a trend with comedians. Last year Norm Macdonald told us he didn't like his Netflix special much. It's predictably self-effacing, yet there is something earnest happening when a widely loved comic tells you it needs to be better.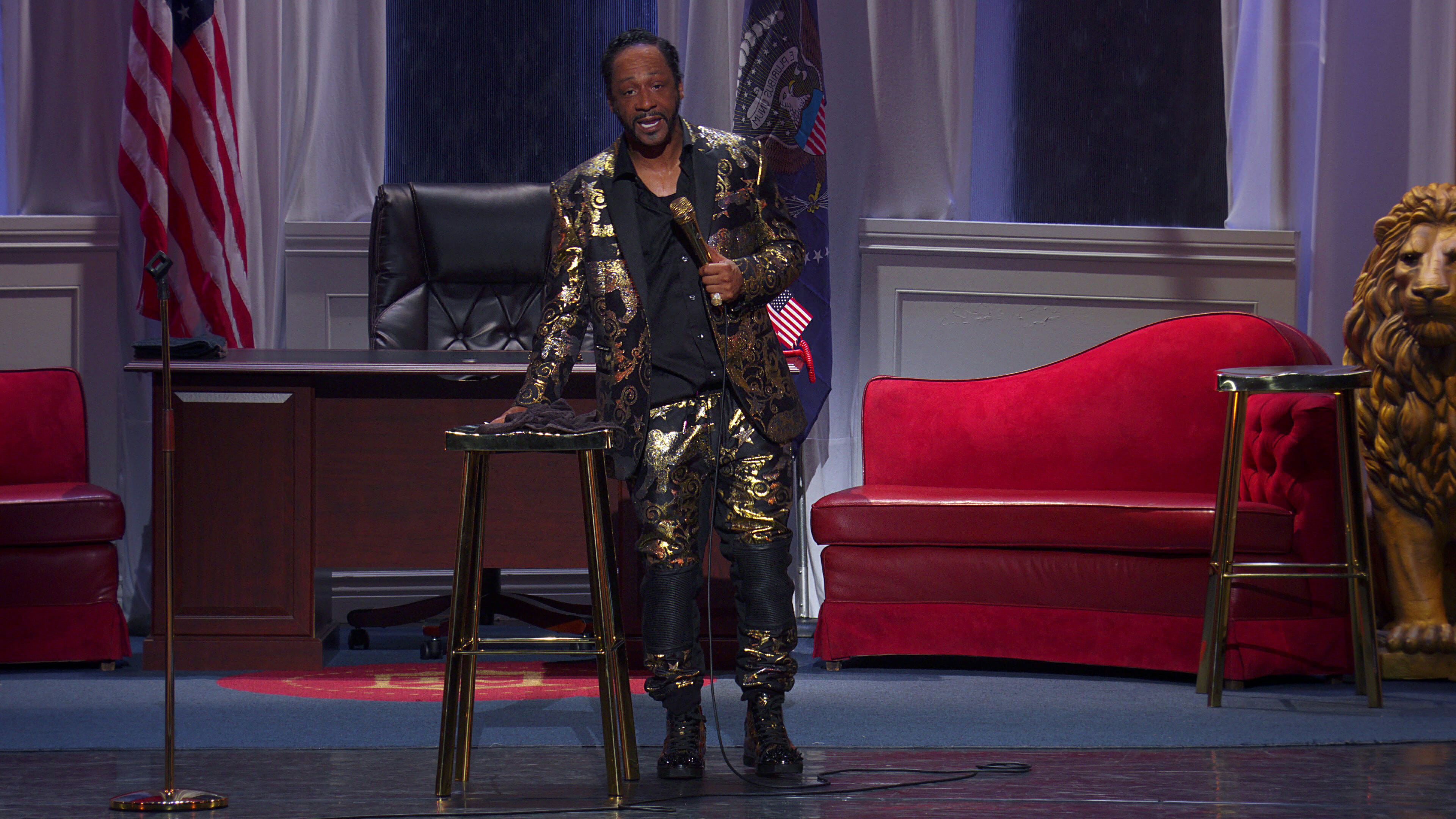 "I know how great I could be," he says. "I just keep messing it up. I just keep going out each time with a brand-new set and a brand-new determination to be a better comic. That's gotta count for something."
It does. After two decades of touring and releasing several hard-to-forget specials, it's clear he knows how to work his magic with the audience. Williams says he has a lot of people to thank for that.
"I struggled in standup, I never lost the love, because there were so many great comedians that I learned from," he adds.
Luckily for Williams, he didn't start off like most comedians frequenting open mics on the weeknights. Because of his God-given charisma, he was always working alongside the headliners.
"When I was in the open-mic process, I wasn't put around up-and-coming comics," he says. "I was put immediately in circumstances with Jeff Foxworthy, Larry the Cable Guy, Richard Jeni, Bobby Slayton, and all of these giants who were doing standup. I didn't know that everybody wasn't those guys. I thought I had to keep up with those guys."
If you read that list of comics and thought, "Hey, all those guys are white," you are correct. Part of the reason his standup hustle is so successful is that his love for the work has never separated comics into categories. "I had so much respect for comedy before I learned it was a vocation," he explains. "Growing up I just loved comedy. I loved to laugh and I loved that's what it made people do. And because I'm from Ohio, I enjoyed all comedy. I didn't put a filter on it. So I was as well-versed on white comedians as I was on Black comedians. I didn't see a difference in that. I thought that everybody was delivering the same aim at the end of it."
While he admits his love for comedy has no color lines, his new special, like previous ones, reaffirms that America has drawn lots of lines. One of those lines has been drawn with hot Cheeto, and he's made a conscious decision not to cross it. At one point in the special, Williams says, "Trump don't give a fuck" and "We saw what it was like to have a reasonable leader in office—now it's time to see what it's like to have a motherfucking bully in charge." His instincts tell him it's time to be cautious. So if Williams doesn't go totally Eminem on Trump, there's a good reason.
"This is a 70-year-old white guy," he says. "If he says he wants to make America great again, what period of time was he thinking was great again? 1950. Vilifying the guy is not going to get us anywhere. This is not something we can fix—this is something we gotta deal with. That's what this country is about. That's the point. So maybe if it seemed like I could have said meaner things about him—come on man. We don't need that."
As we've seen recently, when someone speaks out, they tend to be watched rather than followed. He cites Colin Kaepernick and Kathy Griffin as examples.  
"Where's Kathy Griffin's special?" he says. "I haven't seen it. I don't think anyone is looking for Kathy Griffin's special. They canceled her career. [Now] she needs to go out of the country to perform. They canceled $3 million worth of her work overnight because of a joke that she told that was in poor taste."
In a recent interview with Black America Web, Sherri Shepherd asked Williams if he thinks all standup comics should use their platform to speak out about the current political climate.
"If you think Colin Kaepernick should kneel down and when he gets up he should have lost his whole career, then yes," he said.
In Great America, Williams expands on this notion: "It's a new world. Myself, I ain't getting into no more motherfucking trouble for shit. I know what administration this is." He adds that video of Philando Castile being shot by police in 2016 changed his life.
For any other comic these might be daunting premises, but not for Williams. It's a hard time for America, but, as he reminds, it's always been hard and always will be. We've just got to remember to live and laugh through it.
Still not sure what to watch on Netflix? Here are our guides for the absolute best movies on Netflix, must-see Netflix original series and movies, and the comedy specials guaranteed to make you laugh.