In Warn Your Relatives, Hari Kondabolu's debut Netflix special, the comedian warns the audience that his standup isn't for everyone, but there's a kicker. "That's why it's good."
Filmed in December in Seattle and directed by Bobcat Goldthwait, Warn Your Relatives does feel a little more accessible than Kondabolu lets on. "I talk about healthcare, that's pretty big for everybody," he tells the Daily Dot. "And I'm talking about my family and I'm talking about their experiences. I want people to know that like, hey, guess what, my folks aren't caricatures. They're actual humans… It's relatable, but it's my perspective."
Kondabolu put that perspective into the 2017 TruTV documentary The Problem with Apu, which explores the depiction of the long-running Simpsons character and the effect it had on South Asians. The doc opens with Kondabolu on stage in Boulder, Colorado, in 2015, telling a joke about a racist remark when a heckler shouts, "Thank you, come again," one of Apu's trademark lines. Simpsons cast member Hank Azaria, who does the voice of Apu, said last month he's willing to step aside; creator Matt Groening, and the series' writers, had a less nuanced response.
And so the special lands in a sweet spot of public discourse about Apu, where change might actually be close to reality, though Kondabolu's stance still gets him hate mail telling him he's wrong about his experience. While he doesn't address Apu in the special, he does talk about representation, racism, and privilege. There are bits about airport security and profiling, as well as the parameters for calling something a hate crime today, and white people bristling at being called "white people." 
Kondabolu riffs on Trump in the special, as well as our habit of obsessing over what he does. He labels Trump's approach to facts using the philosophy of Shaggy's hit song "It Wasn't Me," which is funny if reductive. Kondabolu tells the Daily Dot he's "aware of the moment that we're in" but notes "it's also hard to be somewhat topical because things change so quickly."
In 2016, when his album Mainstream American Comic debuted, Kondabolu told the Daily Dot: "I hate being called a political or activist comedian because it makes me a niche, it puts me in a box." He still holds to that stance.
"I think when we label things as political, it's… what are we supposed to do be polite about everything?" he says. "We're being harmed and we're just supposed to be polite about it? It's not political to say you want something or need something or deserve something. …. I don't want to narrow the audience; I want to bring people together."
The name of the special came from the conversations many of us had to have with our families after the election, but Kondabolu warns that we can't necessarily wait for those conversations to happen, and you can't be stymied by thinking "we've come a long way," something he elaborates on in the special.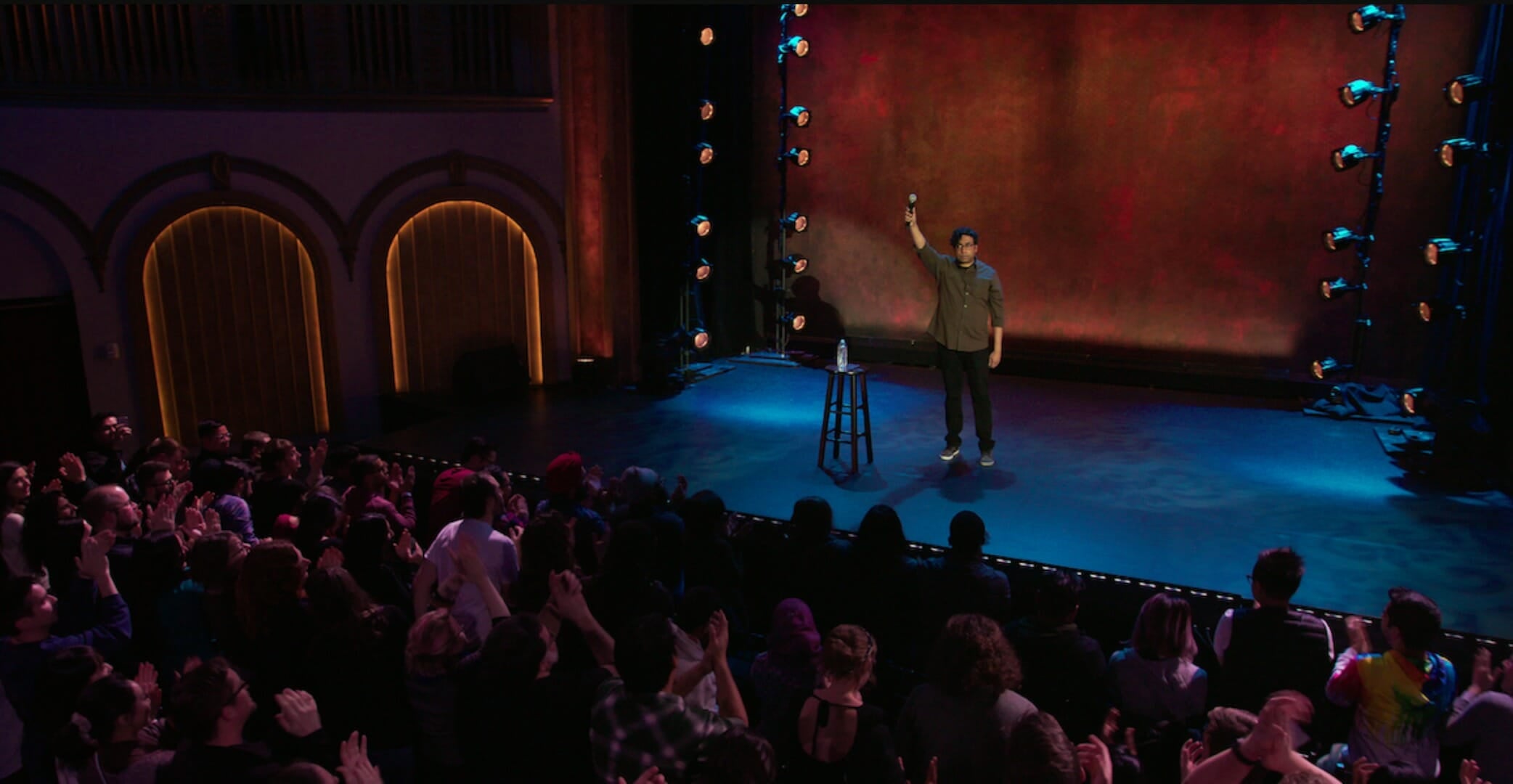 "When you live your life, you don't live your life with historic perspective in mind everyday," he says. "You live your life based on what you need, what you want, what obstacles are there to prevent you from getting what you want. That's what life is, pushing forward."
While the topics he addresses are important, Kondabolu's comedy lags a bit when he over-explains or over-thinks some of his jokes. A few bits run a little too long without any real payoff, like one about working with David Oyelowo on a movie. He tells a meandering story about getting mistaken for Kid Rock, which seems absurd but we're also living in a world where Kid Rock fake-ran for Senate and got actual financial support. A story about Tracy Morgan heckling him fares a bit better, and it yielded some insight.
Bombing in front of 20 people, Kondabolu heard a familiar voice call out, "Why's he yelling so much?" After the set, he says Morgan told him his comedy was "too smart" and that the audience wouldn't get it. Morgan said he should tell more jokes about "licking a girl's asshole." The incident took place before Morgan's 2014 car accident, and Kondabolu went back and forth on performing it until Morgan was recovered. The insight ties back into his assertion at the start of Warn Your Relatives.
"I get what he was saying, but I totally disagree," he says of Morgan's critique. "His thinking is there's a way to make people laugh that's much greater than what you're doing based on what you have to offer, and I say that's not what I think I have to offer. My style is different and I'm OK with it."
Still not sure what to watch on Netflix? Here are our guides for the absolute best movies on Netflix, must-see Netflix original series and movies, and the comedy specials guaranteed to make you laugh.