John Leguizamo absurdly surveys the past 600-odd years of oppression suffered by Latin Americans in the winning Latin History for Morons, his Tony Award-nominated solo Broadway play. Filmed over three June performances at the New Jersey Performing Arts Center, the special finds the actor/comedian earnestly conveying his failures as a father while tackling larger issues, such as oppression and self-identification.

Though Leguizamo is widely known for his Hollywood work (Super Mario Bros., Carlito's Way, Moulin Rouge, various television roles), his tremendous work in plays, especially of the one-man variety, makes the 54-year-old one of the best all-around performers in the game. The New York City native says the white bullies at a Manhattan private school who tormented his then-eighth grade son inspired Latin History, prompting him to explore his own history. He relays this history to the audience through decidedly physical means, acting out most of the show as a mix between a vaudeville showman, Howard Zinn, and himself.  
Leguizamo's effervescence shines through his ability to bring each of his characters to life. He deftly shifts from a racist high school teacher, to Christopher Columbus as an Italian mobster, to Aztec ruler Moctezuma as conquistador Hernan Cortes' gay sycophant. Each character grows more absurd yet more real as the show progresses. When Leguizamo reminds the audience that Europeans didn't actually wipe out Native Americans via military might but largely through the introduction of their germs and diseases, reality becomes the nonsense. He ups the ante by mentioning the pre-Columbian theory for the spread of syphilis: that the STD derived from Europeans copulating with sheep.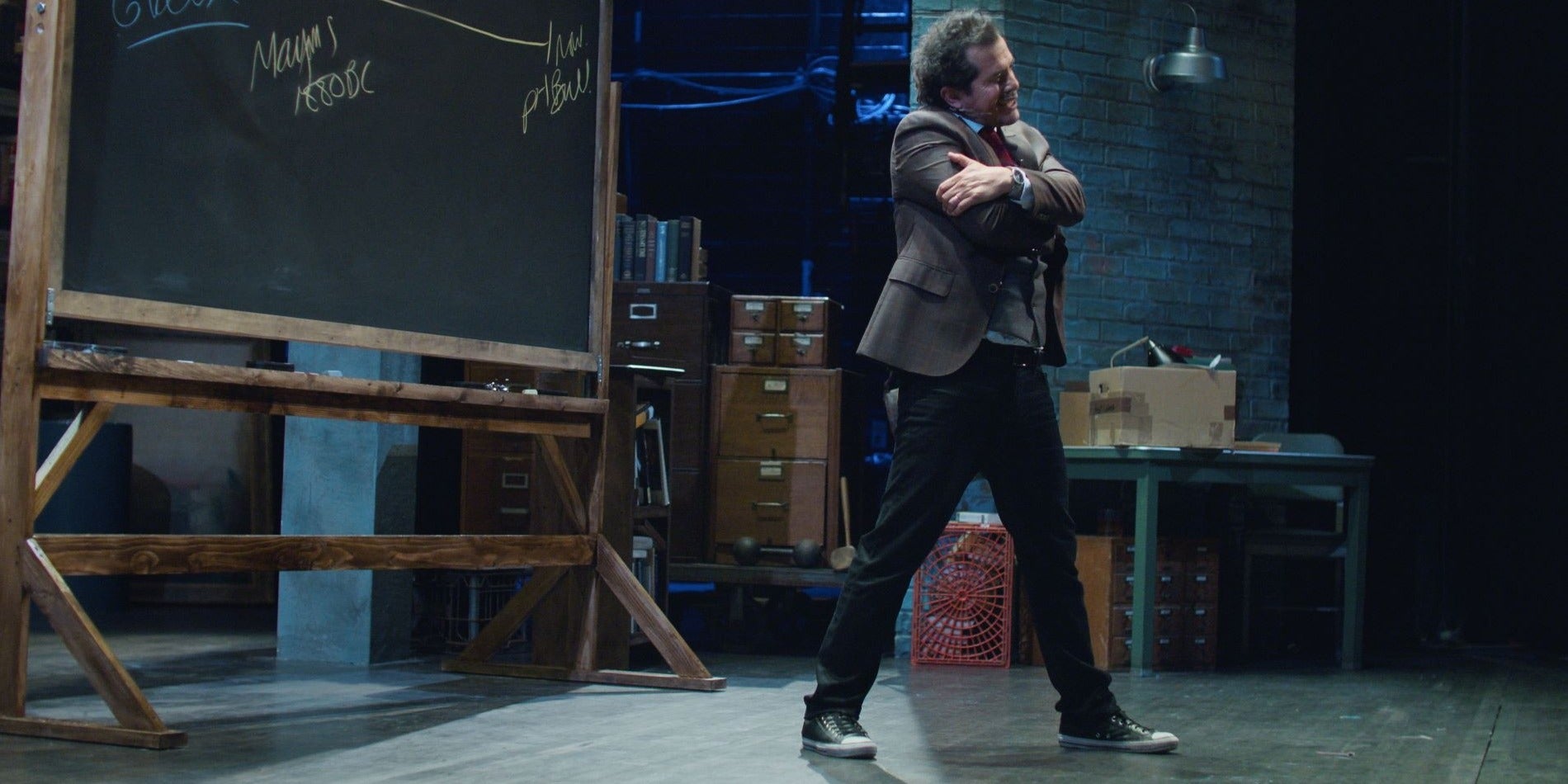 Leguizamo doesn't connect these atrocities to comedy as cleanly as a nitpicker would want, but that's part of the show's winningness—as well as the dirty truth of oppression and white supremacy's gnarled history in the Americas. There is no such thing as creating cleanliness out of inherently evil accounts.
Latin History for Morons won't necessarily drop any bombshells; its widely available information can be found in many of the books Leguizamo discusses, including Zinn's A People's History of the United States and Charles Mann's 1491. (There's even a bibliography on the play's website.) You also don't quite believe Leguizamo's cutesy, self-deprecating act in full. Ultimately, though, he makes a valiant attempt to connect modern-day oppression with an excruciatingly violent past—and realizes they have the same root.
Still not sure what to watch tonight? Here are our guides for the absolute best movies on Netflix, must-see Netflix original series, documentaries, docuseries, and movies.
Need more ideas? Here are our Netflix guides for the best war movies, documentaries, anime, indie flicks, true crime, food shows, gangster movies, Westerns, and movies based on true stories streaming right now. There are also sad movies guaranteed to make you cry, weird movies to melt your brain, and standup specials when you really need to laugh. Or check out Flixable, a search engine for Netflix.