In her first Netflix comedy special, Stage Fright, Jenny Slate opens up the standup format. She also opens up the format of masturbation jokes by detailing an erotic, desperate encounter with a full moon. 
Jenny Slate: Stage Fright
RELEASE DATE:
10/22/2019
DIRECTOR:
Gillian Robespierre
STREAMING:
Netflix
Jenny Slate's first comedy special shows us her past and present self.
Stage Fright is Slate working backwards, in a way. After starring in movies and TV shows over the past decade, she's slowly crept back to the stage, a place that has been a source of anxiety and uncertainty. This is Slate under glass, but not in a clinical way: She's allowing us to study her.
Slate describes her shiny black jumpsuit as a "female tuxedo for women who like to move" and herself as "a turtleneck as a person." She shows us artifacts from her past: videos of Slate as an awkward preteen; her playing violin in a puffy dress, or bounding around a gymnasium. She produces an incredibly preserved box of "things that make me mad," complete with a strip of paper that just says "bullshit." For women who wish they could dig around their childhood room and assemble a skeleton of their younger selves to find some clues as to who they were, it's aspirational.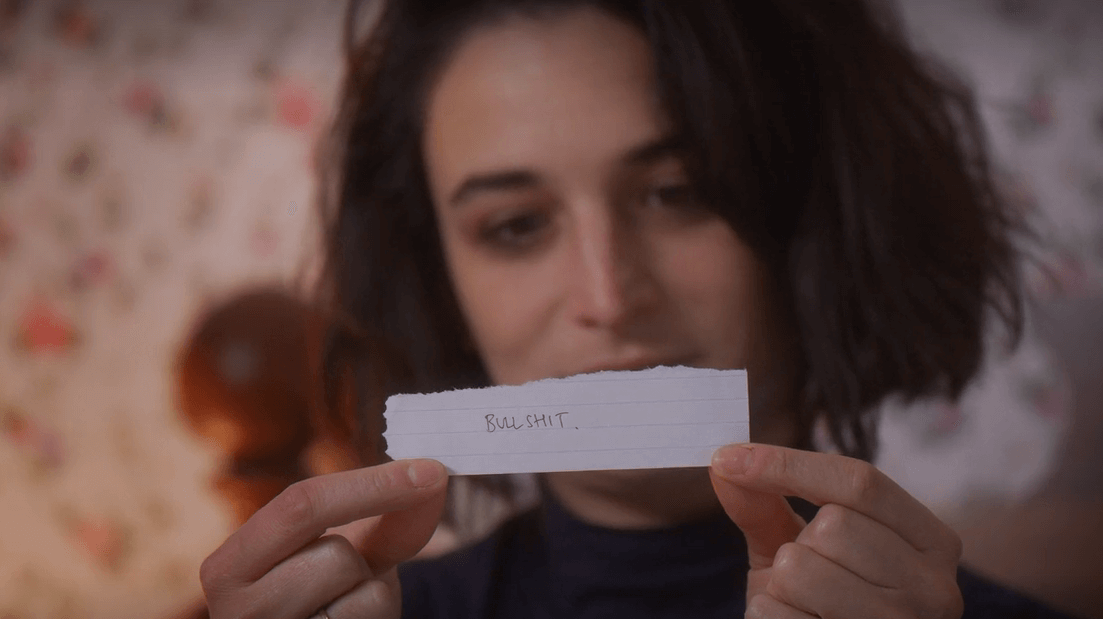 Directed by Gillian Robespierre, with whom Slate worked on Obvious Child (where she played a standup comic) and Landline, Stage Fright has an intimacy and comfort; the two are close enough that this show-and-tell doesn't feel staged, and the interviews with Slate's family feel like intermissions. At times, the interview portions are more entertaining than the standup portions, but the cuts between the two don't feel distracting, and Slate keeps the energy high.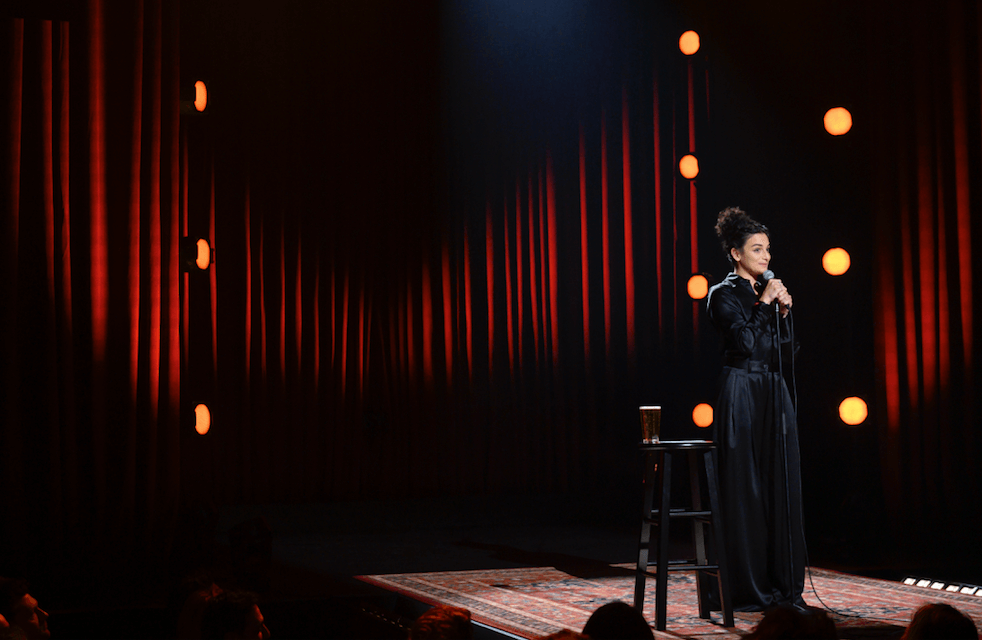 Stage Fright comes out ahead of Slate's new book, Little Weirds, a collection of similarly themed essays on personhood. It's clear Slate wants to reenter this sphere on her terms, with some new insight that can only come from true heartbreak and loss. She addresses her struggle with stage fright later in the special, but there are other moments that help give context. Slate pulls us into her childhood closet to reveal righteous poems written by her younger self; she reflects on why she might have been a lonely kid, and how that shaped her adult view of love and relationships. She tries to joke about her divorce with her dad, but realizes she's still figuring out how to do that. 
Slate makes a good point when discussing stage fright. When people offer the empty advice of "Be yourself" to assuage her fears, she wonders which self they're talking about. Slate—like so many women—has more than one self, and she shows us a few of them in Stage Fright. 
Still not sure what to watch tonight? Here are our guides for the absolute best movies on Netflix, must-see Netflix original series, documentaries, docuseries, and movies.
Looking for something more specific? Here are our Netflix guides for the best war movies, documentaries, anime, indie flicks, true crime, food shows, rom-coms, LGBT movies, alien movies, gangster movies, Westerns, film noir, and movies based on true stories streaming right now. There are also sad movies guaranteed to make you cry, weird movies to melt your brain, old movies when you need something classic, and standup specials when you really need to laugh. Or check out Flixable, a search engine for Netflix.
What are we laughing at? Sign up here for the Daily Dot's comedy newsletter, filled with news and insights from your host, Audra Schroeder.