CBS All Access is an on-demand streaming service that focuses mostly on the popular TV network's comedies and dramas.
That's not all CBS All Access does, though. It also spotlights original programming, provides 24-hour news and live TV from CBS affiliates in more than 200 markets, and is becoming a player in sports with its acquisition of Champions League soccer.
CBS All Access starts at $5.99 per month, with a $9.99 per month ad-free option.
Fans of CBS's popular crime dramas and Star Trek spinoffs will find hours of programming here to satisfy their tastes. It also houses movies from Paramount, and live sports and entertainment coverage.
CBS All Access comes with a seven-day free trial for new users.
| | |
| --- | --- |
| With Ads | $4.99 |
| Ad Free | $9.99 |
---
The best CBS All Access originals
Star Trek: Picard
Star Trek: Picard launches with the best series premiere in the history of the franchise. It's also the boldest, avoiding the typical format of introducing a ship and its crew. We know that a new crew will arrive eventually: they appear in the trailer. For now, we meet the elderly Admiral Picard alone, retired to the family vineyard in France. Of course, the narrative convention dictates that he'll be dragged out of retirement for One Last Mission, which arrives in the form of a distressed young woman named Dahj (Isa Briones). Echoing some of the later Shatner/Nimoy movies, our aging hero is at loggerheads with his former bosses at Starfleet, teaming up with an ensemble cast of new allies—all of whom are instant stars.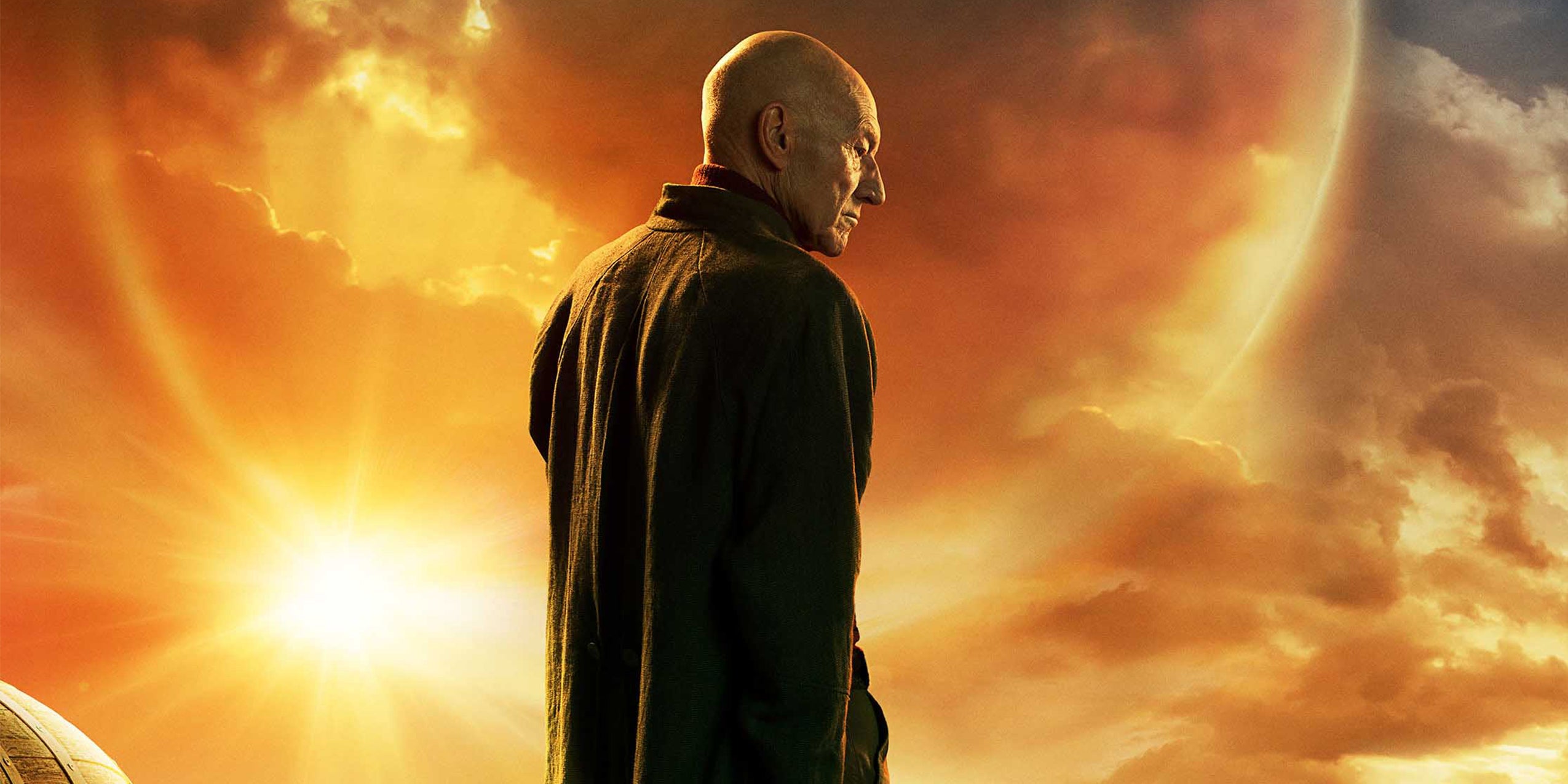 ---
Star Trek: Discovery
Starfleet Captain Philippa Georgiou (Michelle Yeoh) and Commander Michael Burnham (Sonequa Martin-Green) are on what might be described as a humanitarian mission—if everyone involved were human—when Star Trek: Discovery picks up. They must save an alien planet's water supply without alerting the locals, and they execute their duty with warmth, intelligence, and teamwork. Set 10 years before the Original Series, Discovery marks a turning point in the cold war between the Federation and Klingons. Represented by Georgiou's multi-species crew, the Federation celebrates peaceful cooperation while the Klingon Empire is their philosophical opposite.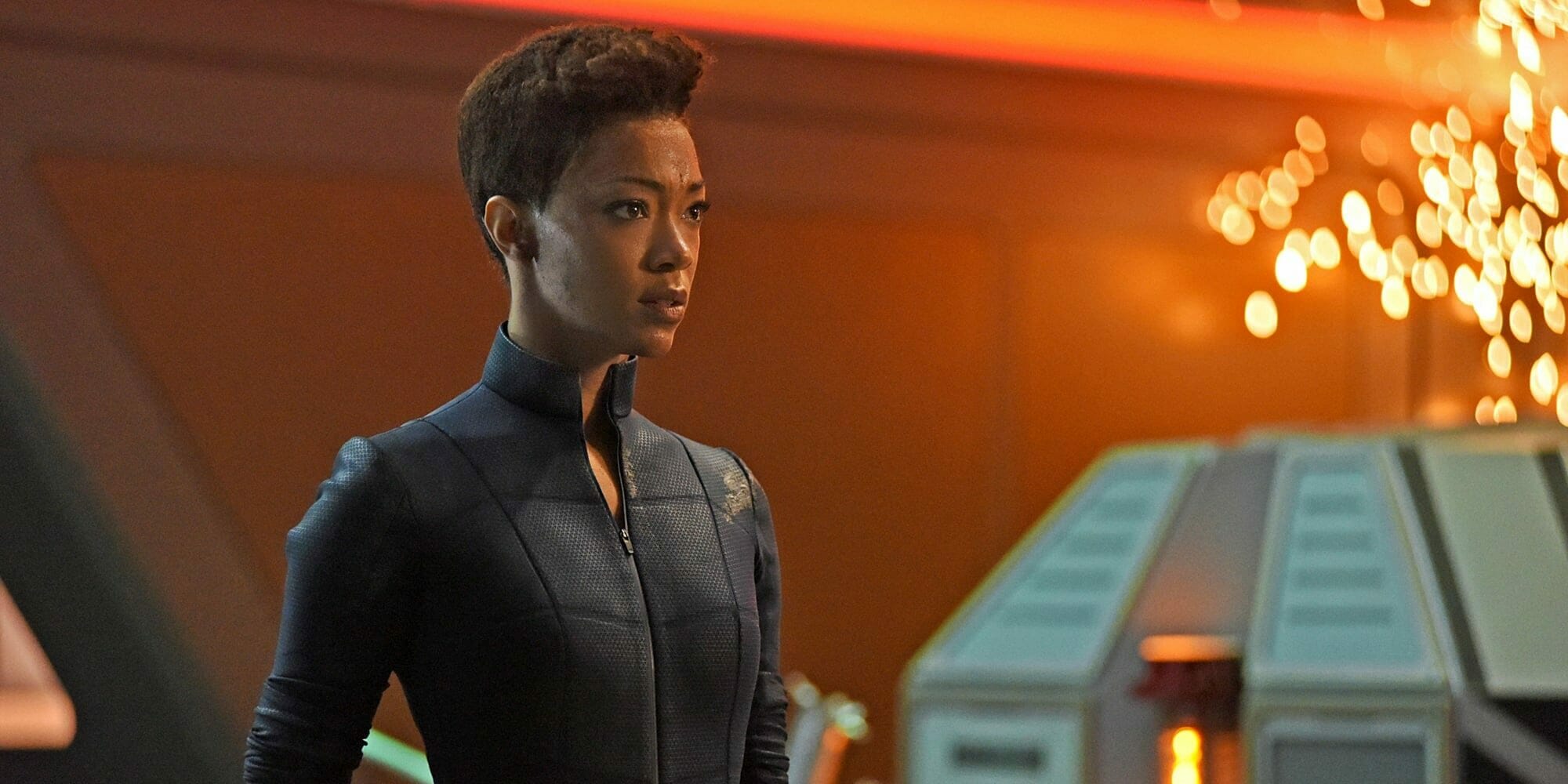 ---
Twilight Zone
It's not a huge surprise that Jordan Peele's revival is astoundingly good. This is the man who brought us Get Out (and its wholly unique follow-up Us), after all. He didn't write or direct this anthology, so there was potentially some room for disaster, but as the host and creator, he evidently has good taste in collaborators. Two of the show's early episodes put a sharp, contemporary spin on an old favorite. Now, two seasons in, Peele's reimagining continues to deliver chills. Each standalone episode comes from a different creative team and cast—an enticing roster including horror filmmaker Ana Lily Amirpour and a host of well-known actors.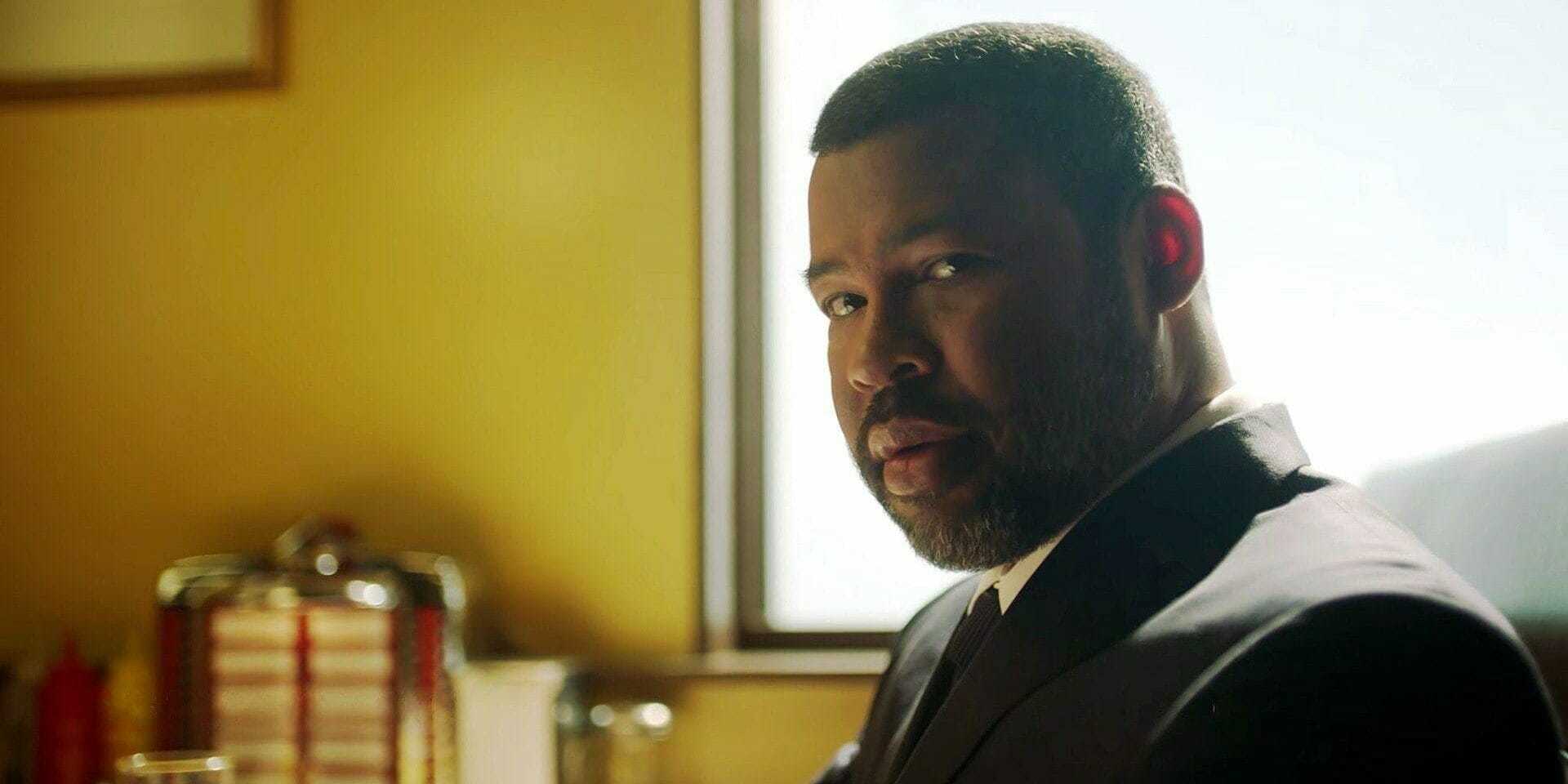 ---
No Activity
This Funny or Die-produced series features an all-star comedic cast including Tim Meadows, Amy Sedaris, Jason Mantzoukas, Cristin Miliotim Jesse Plemons, and Arturo Castro—with recurring cameos from the likes of Will Ferrell and Bob Odenkirk. "Set against the world of a major drug cartel bust," the initial premise follows "two low-level cops who have spent far too much time in a car together; two criminals who are largely kept in the dark; two dispatch workers who haven't really clicked; and two Mexican tunnelers who are in way too small a space considering they've only just met."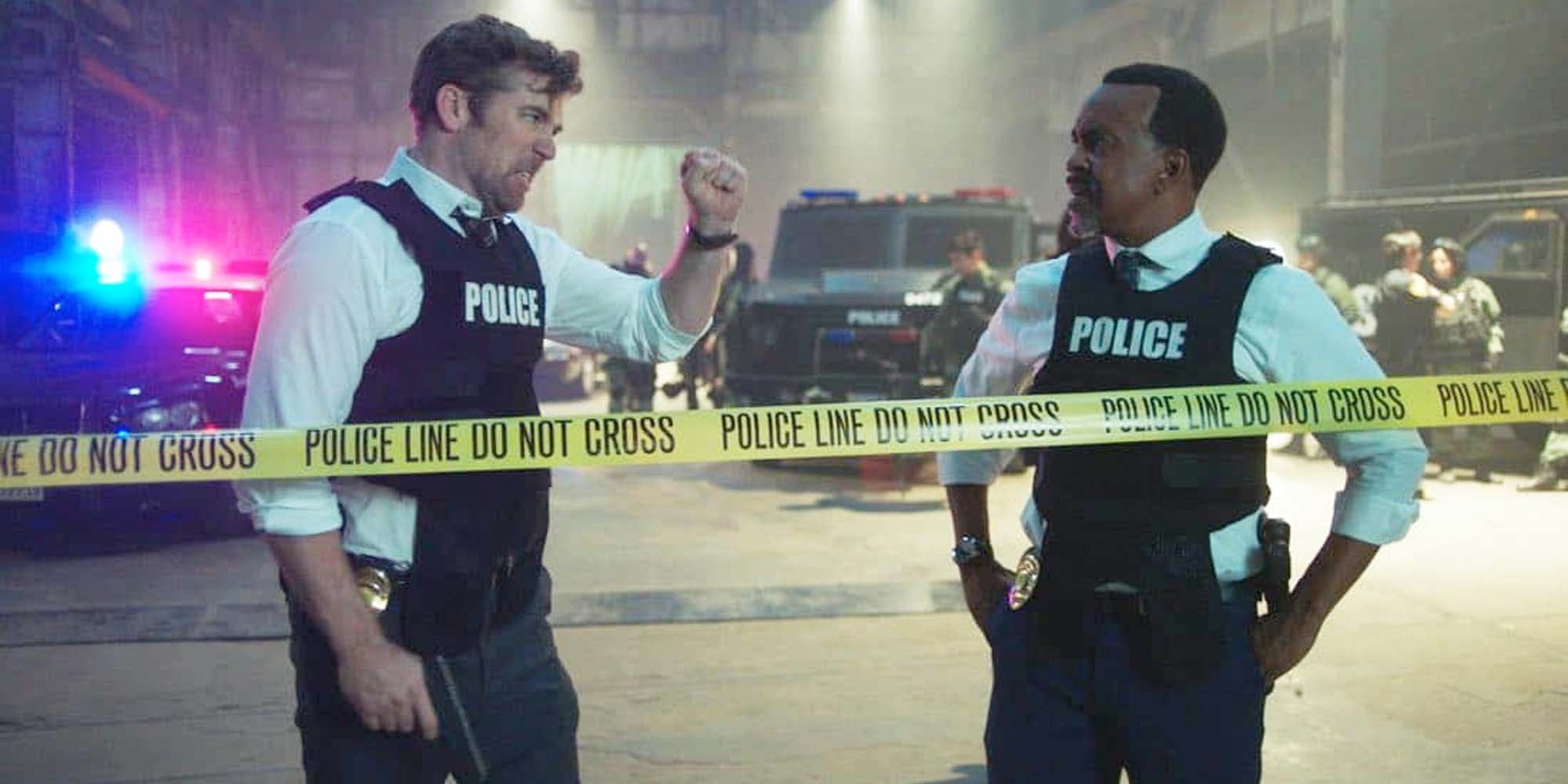 ---
The Good Fight
A spinoff of The Good Wife, the critically acclaimed drama that ran for seven seasons, this show picks up where its predecessor left off. Diane Lockhart (Christine Baranski) elects to retire, leaving behind the law to take some time for herself and maybe write a book. But scandal throws an unexpected wrench in her plan when old friend loses her retirement savings in a Ponzi scheme. Meanwhile, Maia Rindell (Rose Leslie), who just started at the firm Lockhart is vacating, finds herself in a familiar situation when her father is arrested and she's blamed her for their misfortune. Between the parallel of the two leads, the spinoff refreshingly passes the torch to a new associate.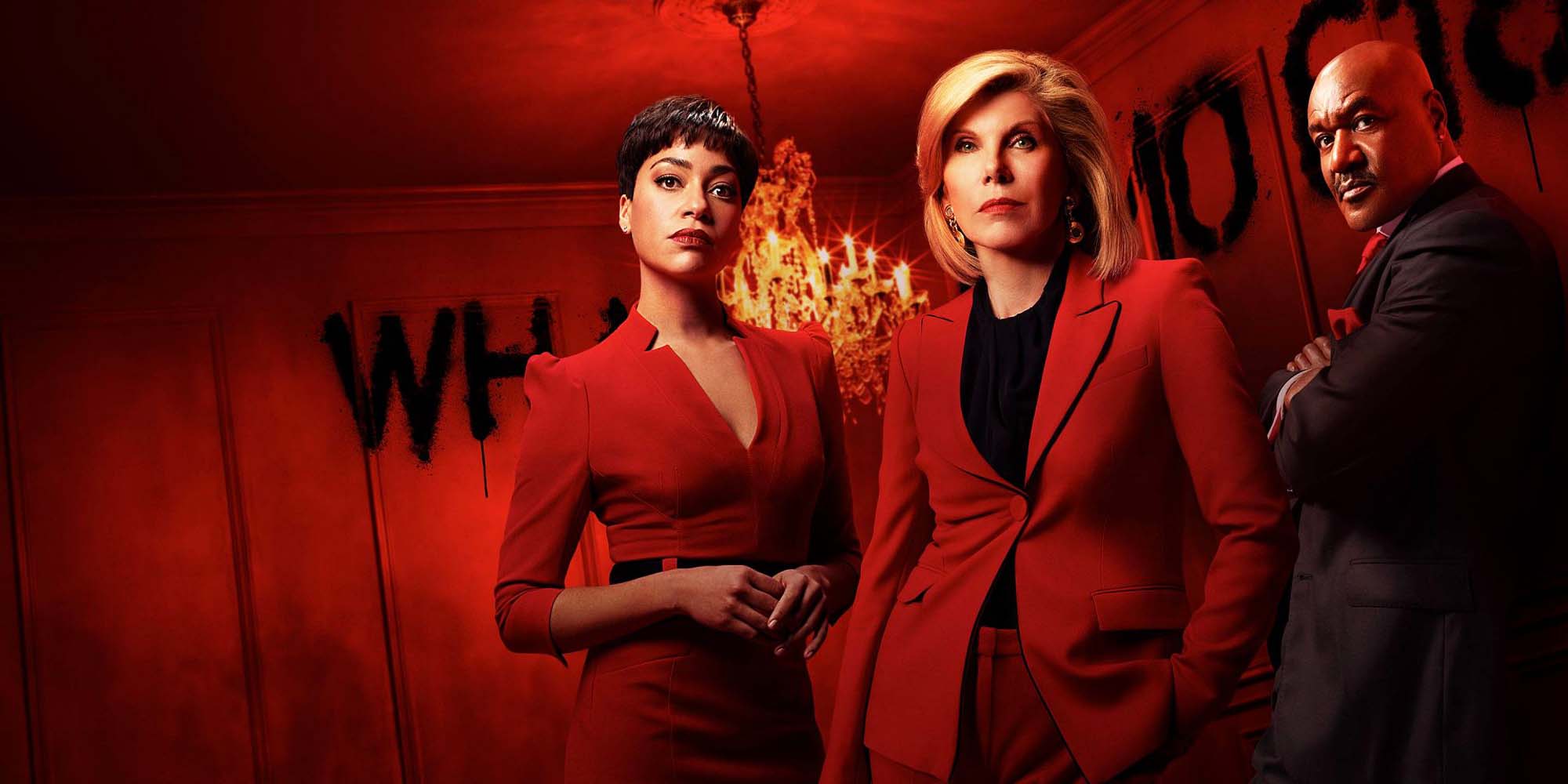 ---
Why Women Kill
A dark comedy-drama original CBS All Access series created by Marc Cherry, Why Women Kill details the lives of three women living in the same Pasadena mansion over the course of three different decades, each dealing with infidelity in their marriages that leads to murder. Beth Ann Stanton (Ginnifer Goodwin) remains content as a housewife in 1963 until she learns of her husband's unfaithfulness; socialite Simone Grove (Lucy Liu) discovers her third husband's homosexuality and begins her own affair with a younger man in 1984; and although in an open marriage in 2019, attorney Taylor Harding (Kirby Howell-Baptiste) finds her relationship tested when she and her husband become attracted to the same woman.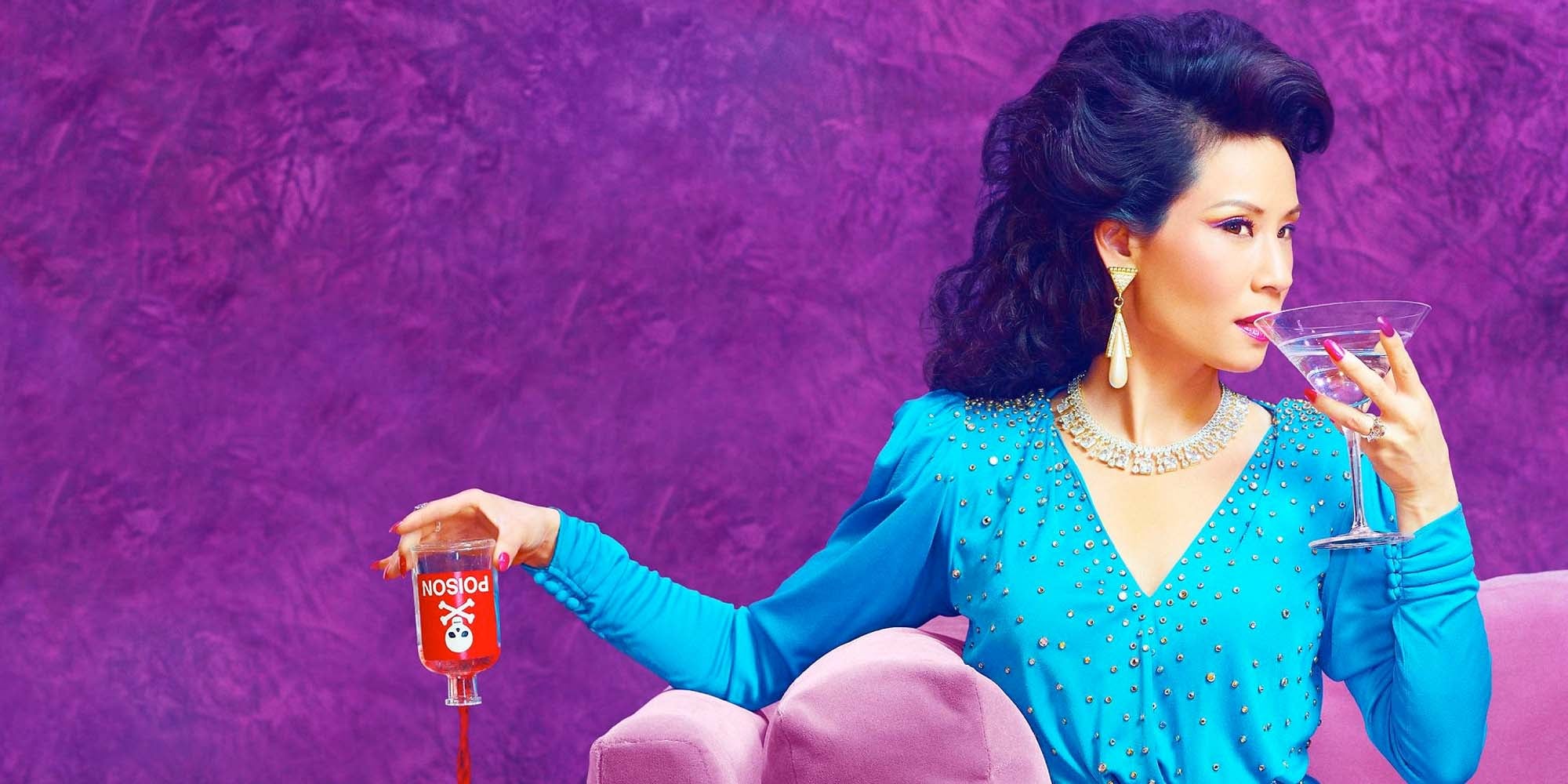 ---
Star Trek: Lower Decks
Star Trek: Lower Decks, which premieres on August 6, is one of several new Star Trek TV shows from CBS All Access, and the first cartoon since the original Animated Series in the 1970s. Created by Mike McMahon (Rick and Morty, Solar Opposites), Lower Decks is riding the wave of popularity for adult animation, focusing on "the support crew serving on one of Starfleet's least important ships."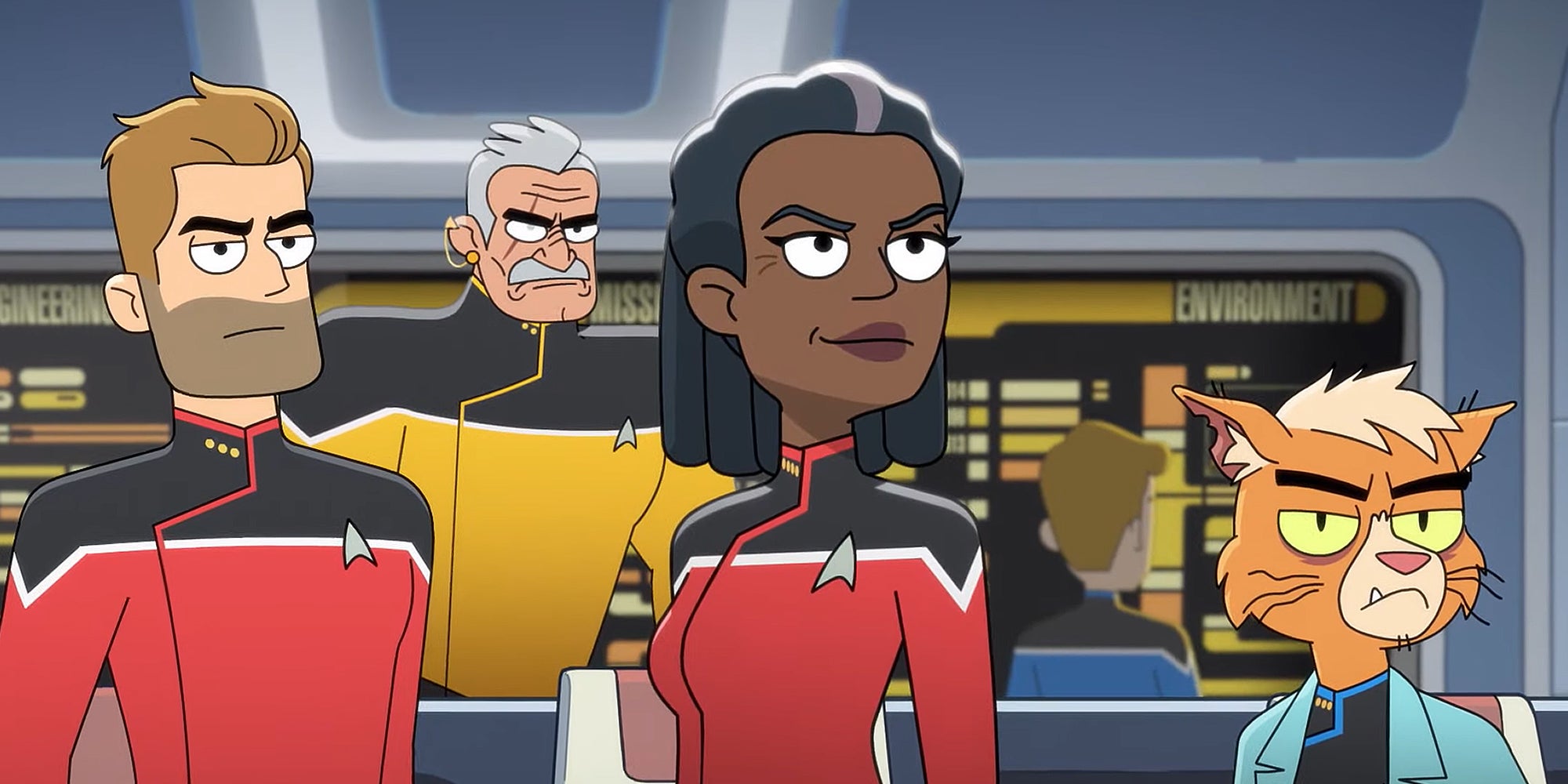 ---
Star Trek: Short Treks
Having premiered in 2018 between the first and second seasons of Star Trek: Discovery, Star Trek: Short Treks serves as a spin-off companion series that features characters from both Discovery, as well as the comprehensive Star Trek universe. Each episode is around 10 to 20 minutes in length, and generally tells a stand-alone story that serves as an "opportunity for deeper storytelling and exploration of key characters and themes that fit into Star Trek: Discovery and the expanding Star Trek universe." A second season was released in 2019 between the second season of Star Trek: Discovery and the first season of Star Trek: Picard.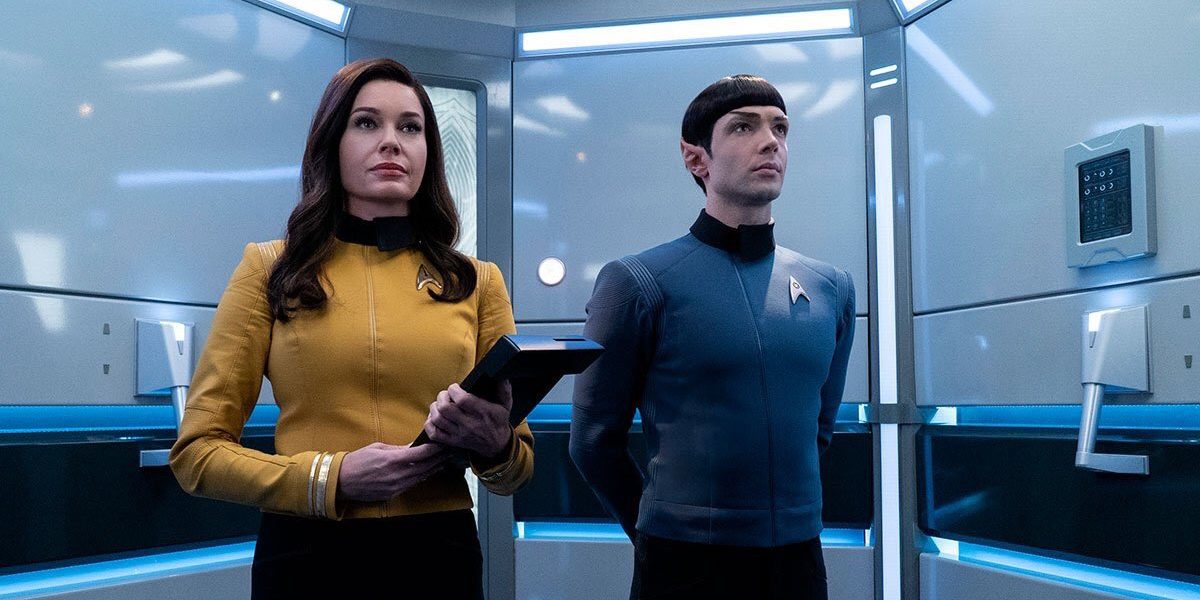 ---
Interrogation
Starring Peter Sarsgaard as Detective David Russell, Interrogation was conceived as "an original concept based on a true story that spanned more than 30 years, in which a young man was charged and convicted of brutally murdering his mother." Each episode of the interactive series is structured around an interrogation taken directly from the real police case files, with the goal of turning the viewer into a detective.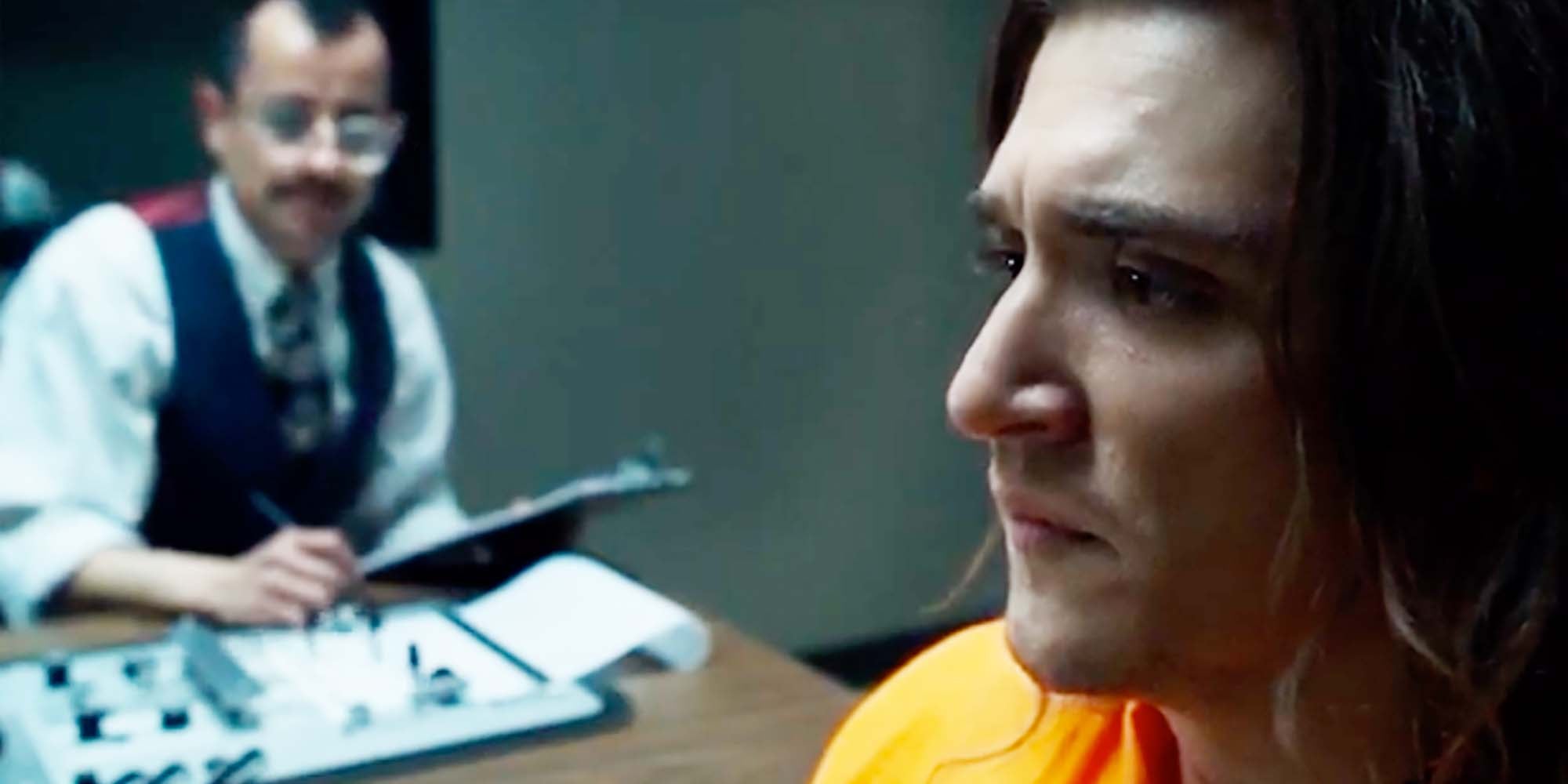 ---
One Dollar
Set in a small rust-belt town in post-recession America, One Dollar presents a mystery in which a one-dollar bill keeps changing hands, and in doing so, connects a group of characters involved in a shocking multiple murder. The path of the one-dollar bill and point of view in each episode paints a picture of a modern American town with deep class and cultural divides that spill into the open as the town's secrets get revealed.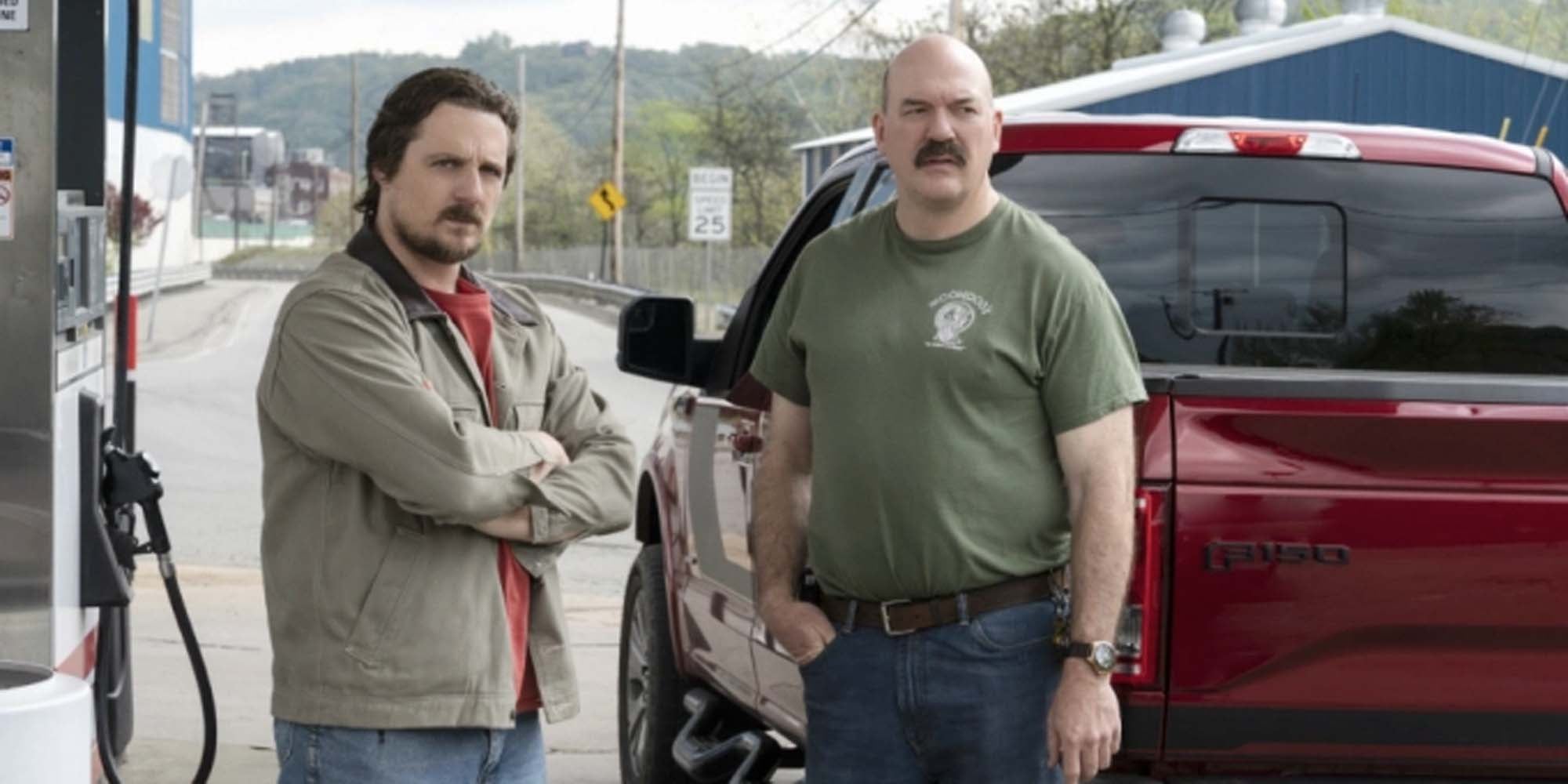 ---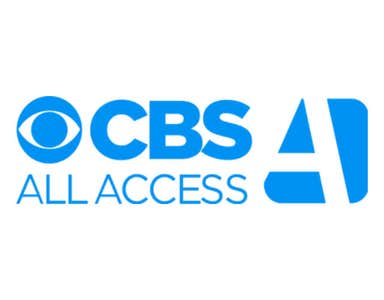 Paramount+ is the network's official entry into the streaming arena, and set the tone for other major networks launching their own streaming services. (Looking at you, Peacock.) CBS All Access anchors itself in the vast CBS show library, going into TV history as well as relying on the Star Trek series and the crime dramas that help define it today. It also has a selection of movies tied to Paramount's ownership by CBS parent Viacom. It's also a destination for live events like the annual Grammy Awards, and it's becoming a destination for live sports fans. The 2020 NWSL Challenge Cup and a new role as Champions League soccer host makes it a legitimate player in sports programming.
---
Premium Streaming Service Guides
Live TV Service Guides
Entertainment Channel Guides
Streaming Device Guides
The Daily Dot may receive a payment in connection with purchases of products or services featured in this article. Click here to learn more.