This review is spoiler-free.
It's not a huge surprise that Jordan Peele's Twilight Zone revival is astoundingly good. This is the man who brought us Get Out (and its wholly unique follow-up Us), after all. He didn't write or direct this anthology, so there was potentially some room for disaster, but as the host and creator, he evidently has good taste in collaborators. Two of the show's early episodes put a sharp, contemporary spin on an old favorite, sending a promising message for the rest of the season.
The Twilight Zone

RELEASE DATE:
4/1/2019
DIRECTOR:
Alvin Ganzer, Gus Trikonis
STREAMING:
CBS All Access
Jordan Peele's 'Twilight Zone' revival puts a contemporary spin on an old classic.
The original Twilight Zone format is familiar, even if you've never actually seen the 1960s show. The presenter (once Rod Sterling, now Peele) introduces each episode with a fourth-wall-breaking monologue, welcoming us in an avuncular voice to a spooky world of magic and mystery. With a different cast and creative team each week, each episode plays like part of a mid-20th century sci-fi/horror short story collection. CBS All Access wisely launched the revival with two episodes at once, giving audiences a broader idea of what to expect. "Replay" is a tense thriller about racism in America, while "The Comedian" is a quirky morality play starring comedic actor Kumail Nanjiani.
Even amid recent sci-fi anthologies like Black Mirror and Electric Dreams, the Twilight Zone brand remains strong. These introductory episodes are unmistakably Twilight Zone stories, built on simple, character-driven ideas with minimal world-building. They're still speculative fiction, but they're more along the lines of Groundhog Day or It's A Wonderful Life—stories that many viewers wouldn't automatically identify as sci-fi or fantasy.
Written by Selwyn Seyfu Hinds and directed by Gerard McMurray, "Replay" borrows its conceit from the 2002 Twilight Zone revival's "Rewind" episode, about a compulsive gambler who can turn back time by pressing the rewind button on a tape recorder. This time the recorder belongs to a middle-aged mom (Sanaa Lathan), who is driving her son (Damson Idris) to his first semester of college. The fact that it's a camcorder is important: For the mom, it's a repository for generations of family memories, while her son is a film student, hoping to be the next Ryan Coogler. When they get pulled over by a racist cop (Glenn Fleshler), they also use the camera to record their encounter.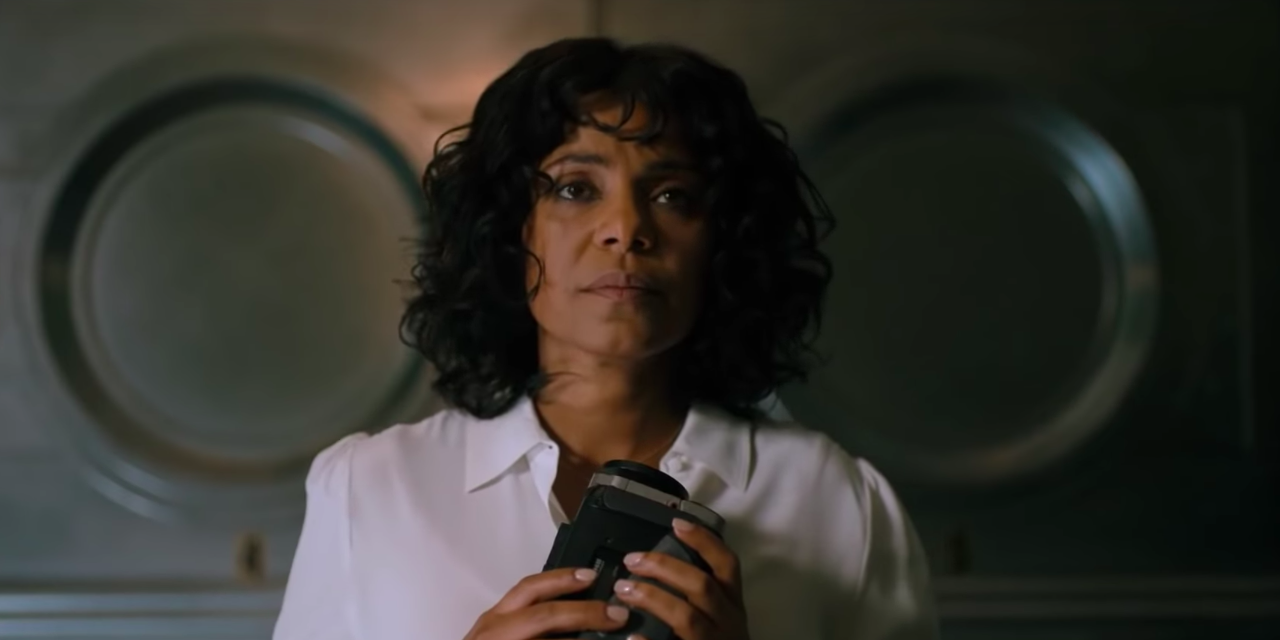 While the original "Rewind" was about using the rewind button to cheat, "Replay" is about surviving in a world where the rules aren't fair. This mom just wants her son to grow up without experiencing police brutality, but even with supernatural help, that's apparently impossible. You can't outwit the thoughtless cruelty of racial profiling, because it doesn't respond to logic or empathy.
On top of its smart handling of political themes, "Replay" boasts a fantastic combination of writing, editing and performance. Sanaa Lathan is essentially a horror movie protagonist: beset by danger at every turn, but determined to defeat the monster who wants her dead. Grounded in a sincere relationship between mother and son, this journey ramps up to muscle-clenching dread by the end.
"The Comedian" is a classic devil's bargain parable, starring Nanjiani as Samir, an unsuccessful stand-up comic who makes some disturbing supernatural choices to further his career. Written by Alex Rubens (Key & Peele, Community), it's the first of several crossovers between The Twilight Zone's fantasy/horror atmosphere and Peele's comedy roots.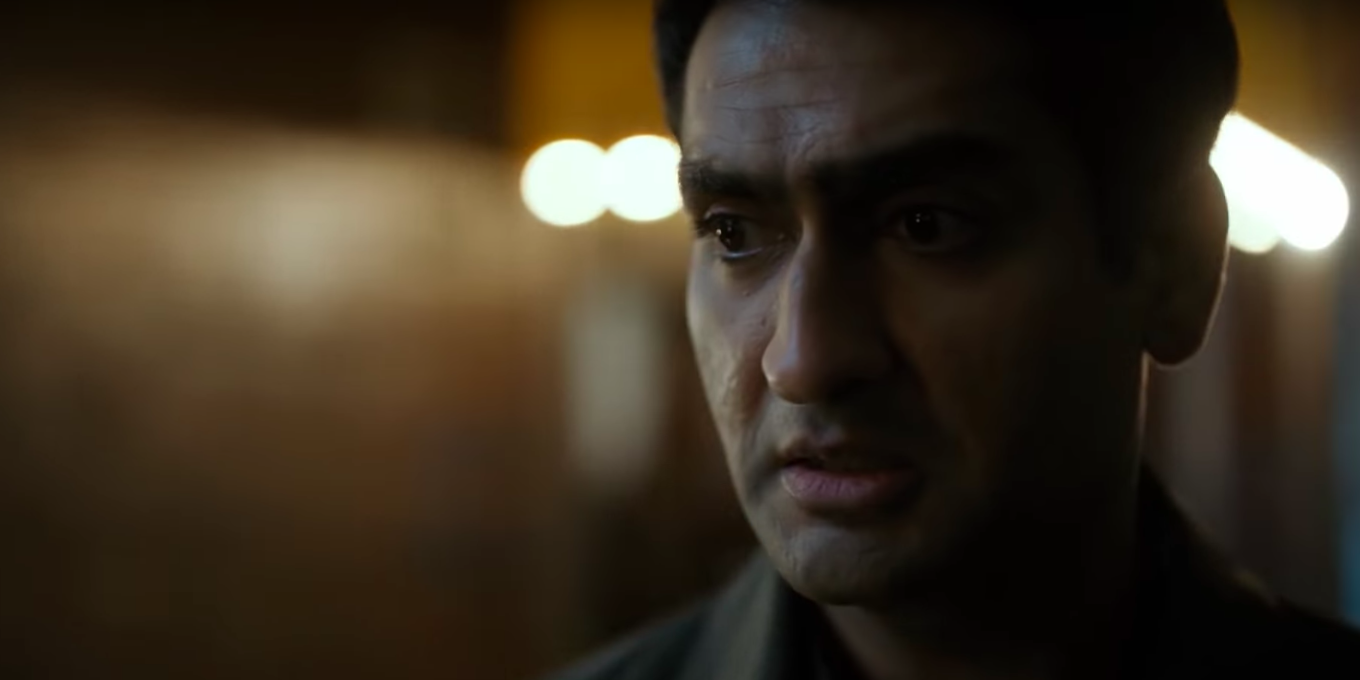 While promoting Get Out, Peele (a diehard horror fan) spoke about the overlap between horror and comedy, and how the tension before a joke can function like the tension before a jump scare. "The Comedian" isn't laugh-out-loud funny, but it's obviously rooted in comedy, and is the first of several Twilight Zone episodes to star a well-known comedic actor. (Tracy Morgan also has a deliciously menacing supporting role here.)
The trick to this kind of story is knowing how to depict the main character's art. It's easy enough to fake someone playing the violin, but depicting someone as a brilliant comedian is considerably harder. Just think of the contrast between 30 Rock and Studio 60 in the mid-2000s. Convinced of his own genius, Aaron Sorkin filled his version of SNL with self-serious and terminally unfunny sketches that he believed were the pinnacle of social commentary. Meanwhile Tina Fey portrayed her fictional writers' room as a team of hacks, resulting in hilarious, so-bad-they're-good skits like Werewolf Bar Mitzvah. "The Comedian" solves this problem by showing us why other comedians are better than Samir, but not actually filming their routines. Samir sucks because he refuses to rewrite weak material, whereas his rival (Diarra Kilpatrick) is mean, confident, and glamorous. You can see exactly why she'd succeed onstage.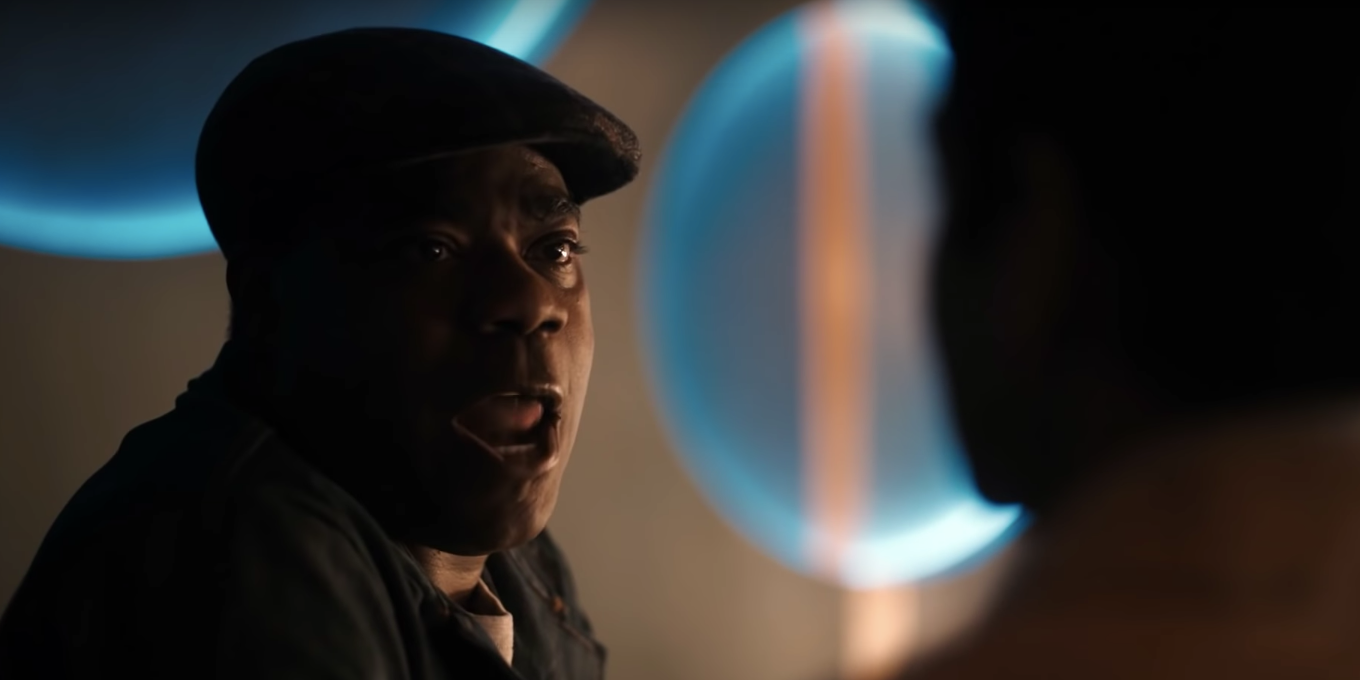 Given the quality of its first two episodes, it's frustrating to see The Twilight Zone end up on CBS All Access instead of cable TV. While CBS gives primetime slots to conservative crime procedurals like NCIS and CSI, it cloisters away its best (and most racially diverse) programming on a subscription service that most people just aren't going to pay for. That's why Star Trek: Discovery isn't the pop culture touchstone it should be, and why The Good Fight isn't widely recognized as the best ongoing political drama of the Trump era. Maybe Peele's brand is strong enough to invite an influx of new subscribers, proving CBS's strategy right. At any rate, if you are willing to pay for another streaming service, then The Twilight Zone is well worth the price of entry.
The Twilight Zone's first two episodes arrive on April 1, with new episodes weekly starting on April 11.
Want more reviews and interviews from Gavia Baker-Whitelaw? Sign up here to receive her biweekly geek culture newsletter.
Update: A previous version of this review misidentified Diarra Kilpatrick as DeWanda Wise and listed "Replay" and "The Comedian" as the show's first two episodes. ("The Comedian" and "Nightmare at 30,000 Feet" are the series openers; "Replay" is the third episode.)