Quickly and with a fair amount of confusion, 4K Ultra HD has established itself as the next big thing in high-definition video.
What is 4K Ultra HD?
"Ultra HD," "UHD," or "Ultra High-Definition" is the same thing as 4K. Before the arrival of 4K, the highest resolution TVs on the market were known as "Full HD." Full HD TVs had a resolution of 1080p. 4K resolution has four times as many horizontal pixels.
It's worth noting that HDR does not mean 4K. HDR stands for high-dynamic range, a technology that was released in 2016 but has quickly gained traction (there are two types of HDR: Dolby Vision and HDR10). HDR deals more with the picture quality. If content is HDR-ready or if a TV supports HDR, you should expect higher brightness levels, better contrast, and richer colors. Now, if you see "Ultra HD Premium," it means the TV supports both 4K resolution and HDR.
Confused yet? All you really need to know is that, while there still aren't many 4K Blu-rays or Blu-ray players on the market, the rise of 4K TVs has led to a boon in 4K streaming. YouTube, Netflix, and Amazon have all started building up 4K collections—a smart move, since the future of video is likely to be on streaming anyway.
That said, Amazon has made it pretty difficult to locate its 4K titles. You have to look for the little "UHD" label to tell what's 4K, and usually, it won't even pop up on a computer. The Amazon app should have an "Ultra HD" category on most platforms, but even that isn't usually displayed front and center. Luckily, we've got you covered. Here are the best 4K Ultra HD movies currently streaming on Amazon Prime.
---
The best Amazon Prime 4K movies
1. Manchester by the Sea
Manchester by the Sea is a tough watch, what with it revolving around a handyman, Lee (Casey Affleck, who won an Oscar for his performance), dealing with his brother's (Kyle Chandler) death. Lee has to take in his nephew, Patrick (Academy Award-nominated Lucas Hedges) and grapple with his past failings. Despite the gloomy setting and gloomier subject matter, Manchester has a wicked funny bone. Writer-director Kenneth Lonergan specializes in crafting sincere characters and dialogue so authentic you'll want to start a GoFundMe to help Lee and Lucas stay afloat while they figure things out.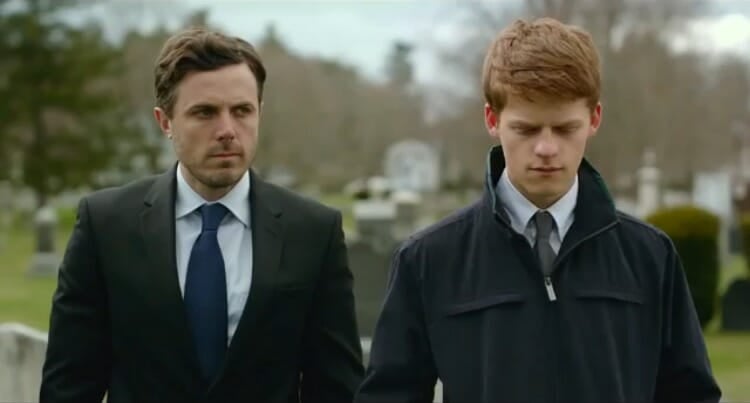 2. The Salesman
This Iranian drama stars Taraneh Alidoosti and Shahab Hosseini as a married couple living in Tehran and staging a performance of Arthur Miller's Death of a Salesman. Amazon's semi-cryptic logline explains: "Forced out of their apartment due to dangerous works on a neighboring building, Emad and Rana move into a new flat in the center of Tehran. An incident linked to the previous tenant will dramatically change the young couple's life."
The Salesman took home the 2016 Academy Award for Best Foreign Language film. That was the crest of a wave of acclaim that began with the film's premiere at the 2016 Cannes Film Festival. There it won a Best Actor nod for Hosseini and a Best Screenplay for writer/director Asghar Farhadi. The Salesman currently boasts a damned impressive 97 percent Fresh Rotten Tomatoes score. —David Wharton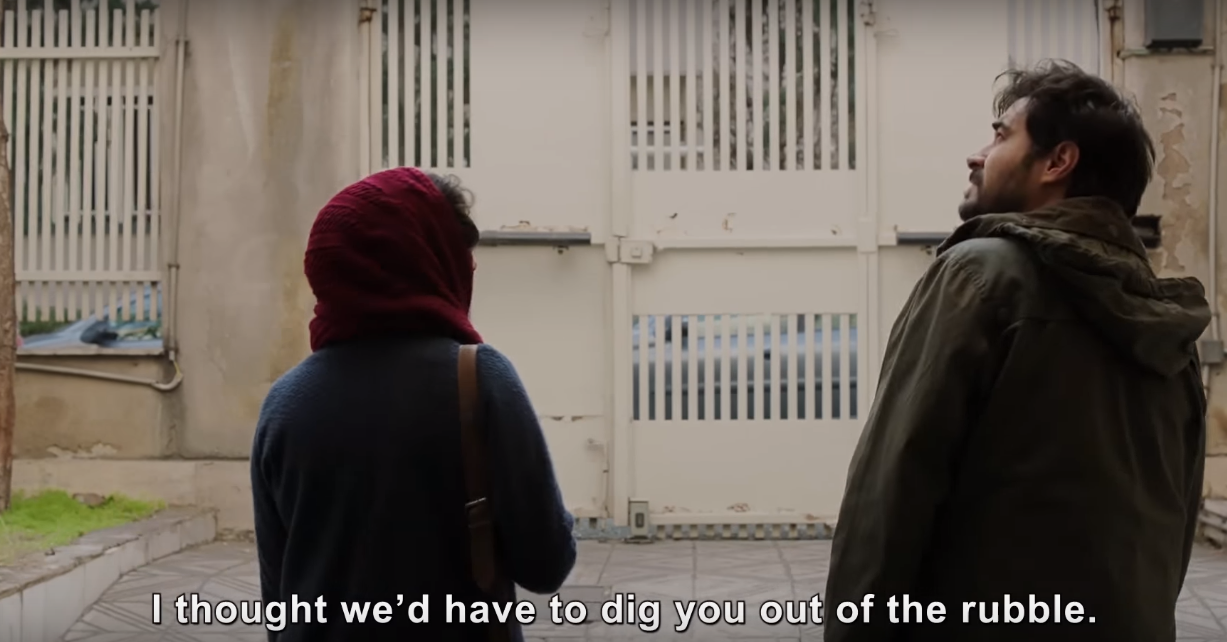 3. Paterson
Every day for bus driver Paterson (Adam Driver) is exactly the same, and every day is also sublimely unique. Making wonderful use of repetition and recurring imagery, indie legend Jim Jarmusch's latest shows how beauty can be found everywhere, if only you bother to look. Anchored by Driver's understated performance, Paterson is a celebration of the creative impulse and its ability to impart mystery and import to even the most innocuous of things. —D.W.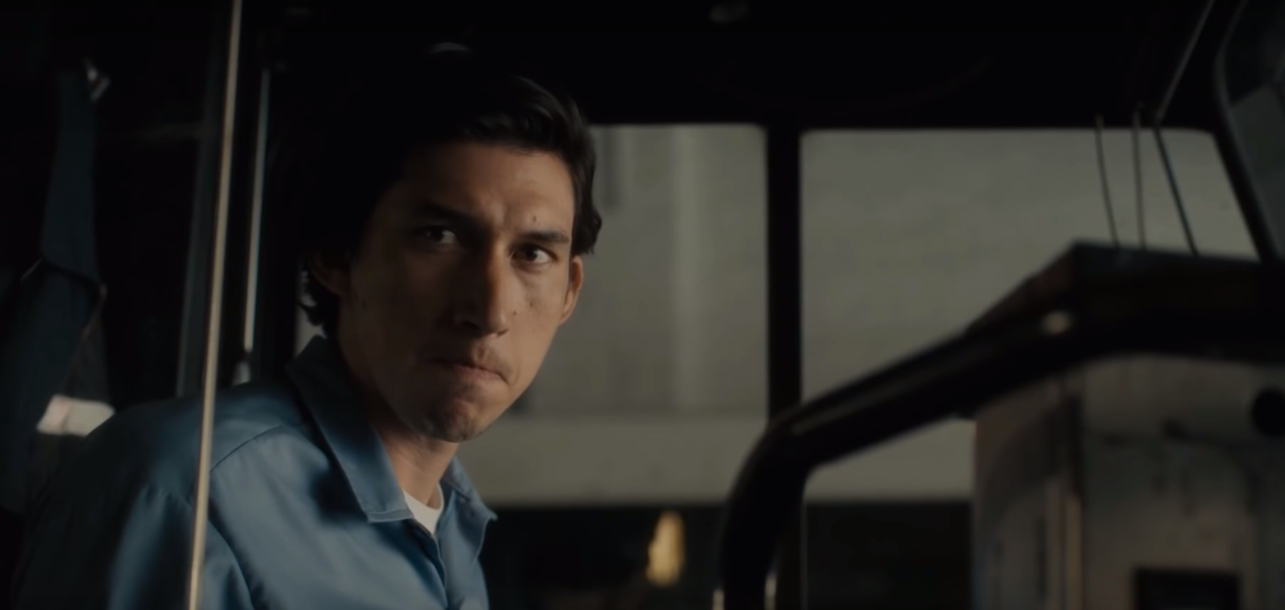 4. Spectre
James Bond fans will be familiar with the formula by this point in the franchise. Hell, non-fans surely knew almost all there was to know by the time Spectre, the 24th film in the franchise, came out in 2015. Guns, girls, cars, bad guys—they're all here. Spectre does make an effort to bring Bond into the 21st century, despite keeping him enmeshed in many of the outdated clichés that define the character. These conflicting impulses don't always work, and the previous Bond movie, Skyfall, is the better film overall. It doesn't help that Christoph Waltz is wasted as the winking villain. But director Sam Raimi (who also did Skyfall) can always be counted on to make a good-looking movie, and Daniel Craig has earned his place as one of the best 007s ever. Bond "girls" Léa Seydoux and Monica Bellucci are also welcome additions, even if they don't have much to work with. —Chris Osterndorf
5. The Neon Demon
Nicolas Winding Refn's movies are not for everyone. He makes aggressive, confrontational films that practically dare you to turn them off. But he's too skilled a craftsman to completely dismiss outright. The Neon Demon is about a young woman (Elle Fanning) breaking into and ascending the ranks in the L.A. modeling world. The movie is a treatise on the male gaze, the perceived vapidity of models, and the dog-eat-dog nature of the industry—or at least the version of the industry depicted here. The good thing about Refn and The Neon Demon is that you'll know within the first few minutes of the movie if it's something you want to see. —Eddie Strait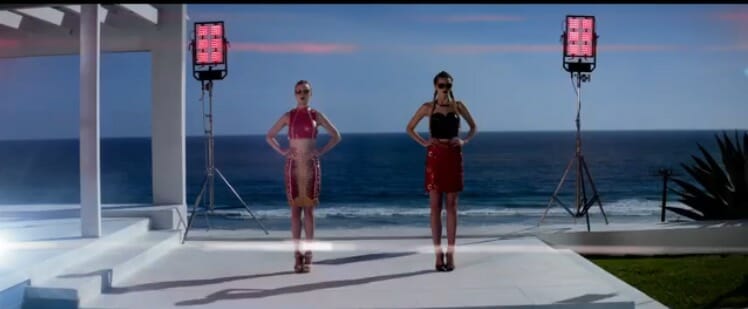 6. Chi-Raq
Spike Lee was at his most controversial and confrontational with this 2015 satire about gang violence in Chicago. Combining the Greek play Lysistrata with hip-hop sensibilities, Lee recreates Aristophanes' famous tale of a sex strike that changed a nation right down to the rhyming structure and the chorus (voiced here by Samuel L. Jackson, who plays the smooth-talking Dolomedes). Although Lee's grasp of sexual politics feels limited, the movie is still his most ambitious and fascinating work in years. You have to give Amazon credit for deciding to make it one of its first original films, setting a standard of creative risk-taking which they have continued to uphold. —C.O.
7. Love & Friendship
Underappreciated but beloved by those who saw it, 2016's Love & Friendship ranks as one of the all-time great Jane Austen adaptations. Director Whit Stillman, whose always made comedies of manners in one way or another, is a perfect match for Austen's sensibility, and the cast is full of welcome surprises. Kate Beckinsale delivers a career best performance as Lady Susan Vernon, a duplicitous widow whose main concern is finding rich suitors for her and her daughter (Morfydd Clark). But the movie's biggest scene-stealer is little-known English actor Tom Bennett, who is genius as the daft Sir James Martin. —C.O.
8. Ex-Machina
Writer-director Alex Garland is one of the best sci-fi minds going in film. He favors heady stories that creep you out and his debut behind the camera is no different. Aside from launching the most popular film GIF of 2015 (Oscar Isaac's red-light soaked dance number), Ex Machina established Garland as a directorial force. —E.S.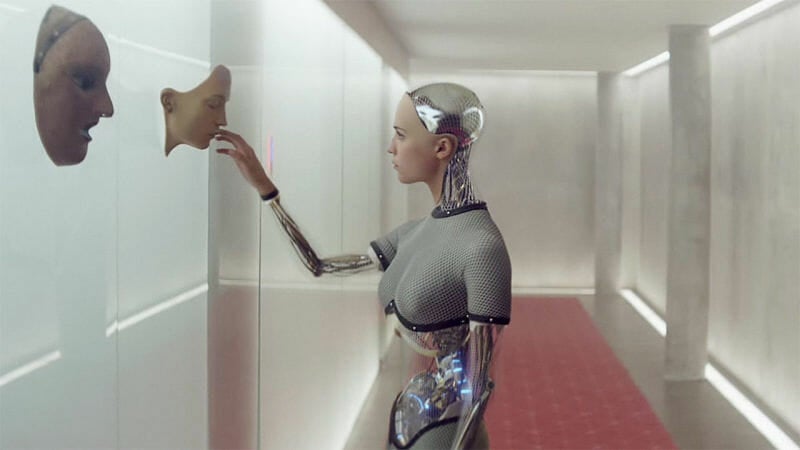 9. Cafe Society
Woody Allen's latest is charming if not particularly memorable. Cafe Society is a love story between a New York wannabe (Jesse Eisenberg) who falls in love with a cynical Hollywood secretary (Kristen Stewart) The movie is mostly saved by the gorgeous cinematography from Vittorio Storaro and a typically impressive Allen ensemble. Supporting players Steve Carell, Corey Stoll, Parker Posey, and Blake Lively all do their best with the little screen time they are given, but it's the chemistry between Eisenberg and Stewart (in their third film together) that ensures the movie works at all. They're both difficult performers, sharing what could almost be described as a kind of anti-charisma. But when they get together, sparks always seem to fly. —C.O.
10. The Dressmaker
The Dressmaker went off with as little fanfare as possible when it came out in the U.S. last year. Kate Winslet stars in this Australian comic-drama as a woman who returns to her small town to get back at her enemies through—what else—haute couture. That's right, it's a spaghetti Western-style revenge flick with sewing machines instead of guns. As silly as that premise may be, Winslet is always good, and the supporting cast includes Aussie heavyweights Judy Davis and Hugo Weaving. The film is an interesting throwback to a time when a lot of experimental dramas came out from Down Under. Plus, Liam Hemsworth takes his shirt off, so, yeah, there's that too —C.O.
Amazon Prime Video Guides
---
Amazon Prime Video Genre Guides
---
---
Editor's note: This article is regularly updated for relevance.