You had a hard day at work, you recently got dumped, or the news of the day is just getting you down. What do you do for self-care? For starters, you open a bottle of wine, turn on one of these sad movies on Amazon Prime, and have yourself a good cry.
Because movies might not fix your problems, but watching characters on-screen who are even more miserable than you is always a good temporary solution. Here are the saddest movies on Amazon Prime.
---
Sad movies on Amazon Prime
It's a Wonderful Life
Frank Capra's 1946 film remains a bittersweet classic. It has some of the same narrative elements of A Christmas Carol, as an angel tries to stop George Bailey (Jimmy Stewart) from taking his life by showing him all the good he's done. But it's also a movie about family, second chances, and goodwill. —Audra Schroeder
---
Of Human Bondage
This adaptation of the W. Somerset Maugham novel is significant for one reason: Bette Davis's performance. Davis knew the character of ferocious English waitress Mildred Rogers could be her breakout role and reportedly begged studio chief Jack Warner to let her out of her contract to play the part. When he finally acquiesced and Davis got the acclaim she knew she was destined for, Warner began a spite campaign to prevent her from winning the Oscar.
---
Last Flag Flying
Richard Linklater finally has his road trip movie. Set in December 2003, Last Flag Flying opens with Steve Carell's soft-spoken Larry "Doc" Shepherd tracking down his old friend Sal Nealon, played with foul-mouthed vigor by Bryan Cranston. The two were in Vietnam together, and Larry enlists him to help transport the body of his son, who was killed in Iraq.
They pick up fellow vet Richard Mueller (Laurence Fishburne), who is now a man of God. And with that collection of personalities, the film sets off on an emotional journey that paints early aughts patriotism in dreary strokes. —Audra Schroeder
---
Sophie's Choice
You could probably look up "sad movies" in an encyclopedia and find a picture Sophie's Choice. The Oscar-winning Meryl Streep film, based on the novel by William Styron, has become a kind of cultural touchstone, evoked whenever someone has to make a hard decision (i.e. "that's a real 'Sophie's Choice'"). Whether most people who use the phrase have actually seen the film is debatable, but for those who haven't, let's just say it's about a woman struggling to overcome the trauma she suffered in a Nazi concentration camp and leave it at that.
---
Honey Boy
Honey Boy, Alma Har'el's film about Shia LaBeouf's tumultuous childhood and transformative stint in court-ordered rehab, is also written by LaBeouf. The film switches between his stand-in Otis at age 12 (Noah Jupe), working on a sitcom and living with his dad (LaBeouf) in a cramped L.A. motel, and at age 22 (Lucas Hedges) at the height of Transformers fame, ordered to rehab to mine his childhood and understand his PTSD diagnosis.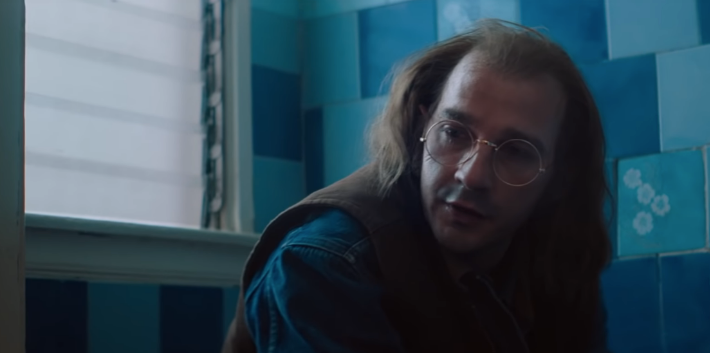 ---
Midsommar
Midsommar, Ari Aster's follow-up to 2018 debut Hereditary, once again explores grief, but in a different light. In the opening act, Dani (Florence Pugh) has received horrific news following an ominous email from her sister. She reaches out to longtime boyfriend Christian (Jack Reynor) for emotional support, but the setup makes it clear their relationship is in decline.
Dani frets that she's asking too much of Christian, even though he is clearly giving the bare minimum and not interested in more; he was preparing to break up with her before her tragic loss.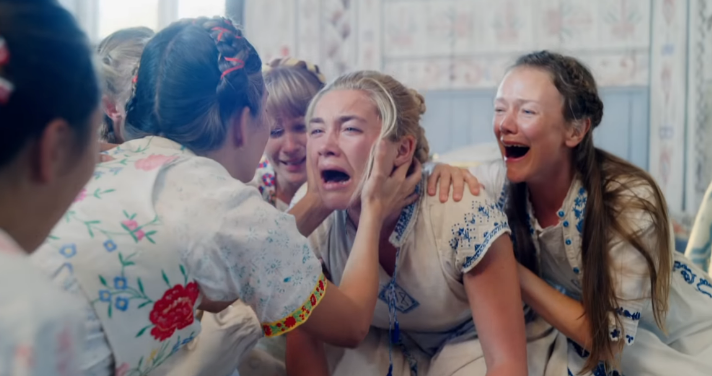 ---
Arrival
The twist at the end of Arrival packs such an emotional gut-punch, it makes the movie hard to re-watch knowing what's coming. But the film, about a linguist played by Amy Adams trying to communicate with a mysterious group of aliens who have landed on Earth, is so good you may want to revisit it anyway.
Adams is sublime in a difficult role, and director Denis Villeneuve (Prisoners, Sicario, Blade Runner 2049) proves again that he approaches genre in a more interesting way than nearly every filmmaker working today.  
---
A Ghost Story
Rooney Mara and Casey Affleck play a couple whose happy life is upended when the husband dies. He returns in ghost form, a sheet with black eyes, to stay in the house for eternity while his wife moves on. Writer-director David Lowery has constructed a movie about time, space, and grief that's intimate in its setting and expansive in its ideas. A Ghost Story is a distinct vision anchored by bold creative choices. —Eddie Strait
---
Life Itself
Life Itself tells the story of several couples over five different chapters, and how one particular event connects and affects their lives. It's a compelling and ambitious premise that writer/director Dan Fogelman (Crazy, Stupid, Love; This Is Us) fails to execute properly. The first chapter tells the story of Will (Oscar Isaac) and Abby (Olivia Wilde). In the present, Will is deeply depressed and Abby is gone; flashbacks show how that came to be.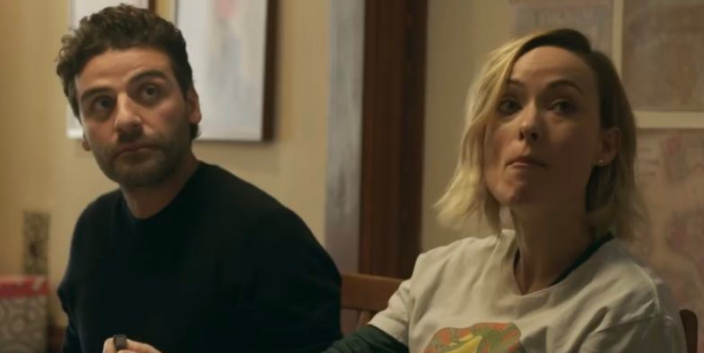 ---
The Florida Project
The Florida Project is one of the best movies of 2017 and not enough people know about it. Writer-director Sean Baker follows up his iPhone-filmed Tangerine with this traditionally shot movie set at a Florida motel. It follows 6-year-old Moonee and her mother Halley, played by newcomers Brooklyn Prince and Bria Vinaite, respectively. The movie is told primarily from Moonee's perspective, meaning there are many scenes of carefree kids finding fun wherever they can.  —E.S.
---
Manchester by the Sea
Manchester by the Sea is a tough watch, what with it revolving around a handyman, Lee (Casey Affleck, who won an Oscar for his performance), dealing with his brother's (Kyle Chandler) death. Lee has to take in his nephew, Patrick (Academy Award-nominated Lucas Hedges) and grapple with his past failings. Despite the gloomy setting and gloomier subject matter, Manchester has a wicked funny bone. Writer-director Kenneth Lonergan specializes in crafting sincere characters and dialogue so authentic you'll want to start a GoFundMe to help Lee and Lucas stay afloat while they figure things out.  —E.S.
---
The Big Sick
The real-life relationship between Kumail Nanjiani and Emily Gordon provides the basis for this charming romantic comedy. An Amazon original movie, The Big Sick deals with the dynamic of the couple's interracial relationship and how it affects their families, his family more than hers as well as Gordon's hospital stay and medically induced coma. Nanjiani and Gordon wrote the script, with Nanjiani playing himself and Zoe Kazan playing Gordon. The movie is an honest, hilarious reminder that our differences are the best things about us. The Big Sick is one of 2017's best films. —E.S.
---
Troop Zero
Beasts of the Southern Wild writer Lucy Alibar penned the script fro Troop Zero, and once again focuses on a motherless girl navigating the rural south. Set in 1977 in Wiggly, Georgia, Troop Zero revolves around the impending launch of NASA's Voyager spacecraft and its Golden Record. A winning Birdie Scouts troop will get the chance to have their voices launched into space on the craft, which catches the ear of Christmas Flint (Mckenna Grace), a young girl mourning the loss of her mother and looking for her in the stars.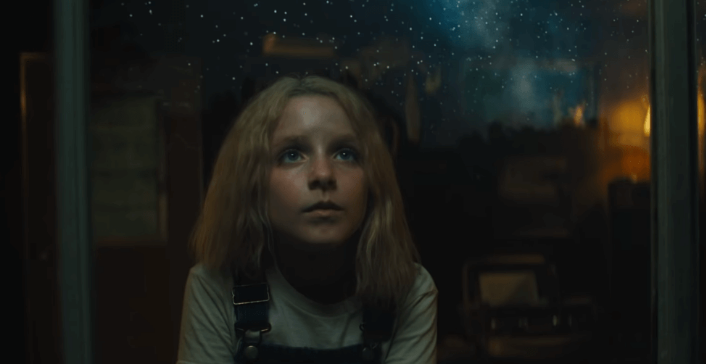 ---
Judy
Renée Zellweger's role as Judy Garland earned her an Oscar, and Judy traces her ascent from child star to some of her final performances in 1968. A sad movie, to be sure, but Zellweger's absolutely transforms.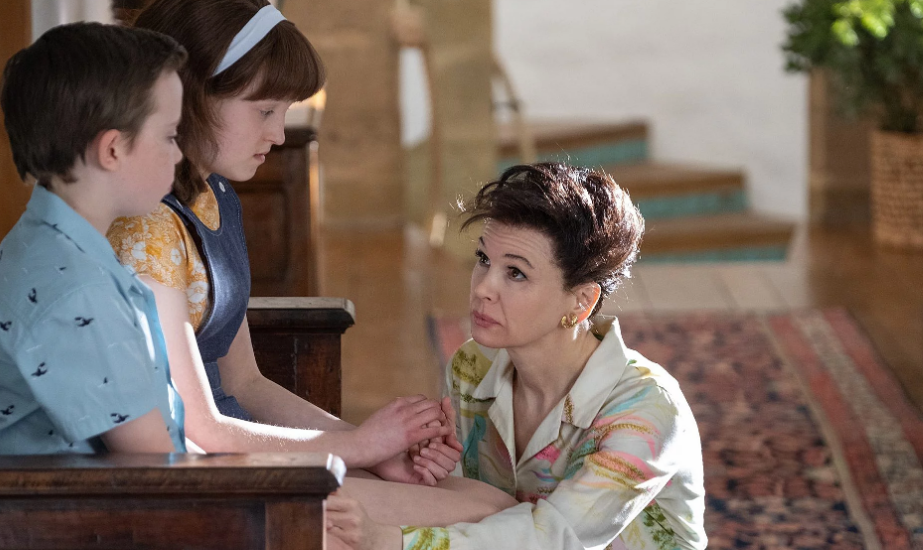 Amazon Prime Video Guides
---
Amazon Prime Video Genre Guides
---
---