Aliens are a sci-fi staple, to the point where there are almost too many alien movies to choose from. To help you narrow things down, we've put together a list of the best alien movies on Amazon Prime. They range from cheesy blockbusters to bizarre cult classics, covering every subgenre you'd care to name. The only downside is, Amazon Prime doesn't include any of the actual Alien franchise, but that's a problem for another day.
---
The best sci-fi alien movies on Amazon Prime
1) Arrival
First off, let's get one thing straight: Amy Adams was robbed of that Oscar in 2017. Not even nominated? What a joke. Directed by Denis Villeneuve (Blade Runner 2049), Arrival stars Adams as a linguist recruited by the U.S. military to decode a mysterious alien language.
As the title suggests, this movie isn't about an alien "invasion." The looming alien ships are certainly ominous, but they're not actively threatening. They're clearly trying to communicate something, and it's Amy Adams' job (with help from Jeremy Renner) to make sure science and curiosity win out over paranoia and warmongering from world leaders. Arrival is an imaginative sci-fi drama that combines expensive blockbuster effects with thought-provoking ideas.
2) A Quiet Place
Not for the faint-hearted, A Quiet Place is one of the scariest films of 2018. The concept is simple: In post-apocalyptic America, John Krasinski and Emily Blunt play the parents of a young family, hiding from deadly aliens who attack based on sound. This family has carved out a surprisingly idyllic existence in the countryside, but they must live in complete silence, communicating only in sign language. Obviously, this is a great idea for a horror movie, but the execution is what really elevates it to greatness. A Quiet Place is warm, thoughtful, and visually beautiful, while also being a muscle-clenching watch.
3) Super 8
In 1979, a group of young friends filming a zombie movie on a Super 8 camera catch a massive train crash in the background. Investigating the crash themselves, they find that their biology teacher, Dr. Woodward, had crashed into the train with his truck, and threatened the kids not to tell anyone what they've seen. Following the crash, electronics and people go missing around the town. It's up to the kids to get to the bottom of this mystery and free the townspeople held hostage by an unknown force.
4) The Adventures of Buckaroo Banzai Across the 8th Dimension!
Released in 1984, this movie is the dictionary definition of a cult classic. It's a uniquely weird adventure story about a guy named Dr. Buckaroo Banzai —a neurosurgeon, science genius, test pilot, and rock star—who must outwit a group of alien invaders called the Red Lectroids. With wild costumes, weird dialogue, and supporting roles for Jeff Goldblum and Christopher Lloyd, this movie has a lot to offer.
5) The 716th
In this comedic sci-fi short film, a couple of combat medics try to rescue injured infantry soldiers on an alien planet.
6) Evolution
Starring David Duchovny, Julianne Moore, Orlando Jones, and early-2000s comedy star Seann William Scott, this hilarious 2001 sci-fi comedy has had a surprisingly long shelf-life. The three leads are a pair of goofy college professors (Duchovny and Jones) and a military academic (Moore) who investigate a meteor crater in the Arizona desert. As alien creatures begin to evolve from the meteor, our heroes must find a way to stop them from destroying the planet. Directed by Ghostbusters' Ivan Reitman, it's the kind of stupid-yet-genius comedy where the jokes are idiotic yet perfectly executed.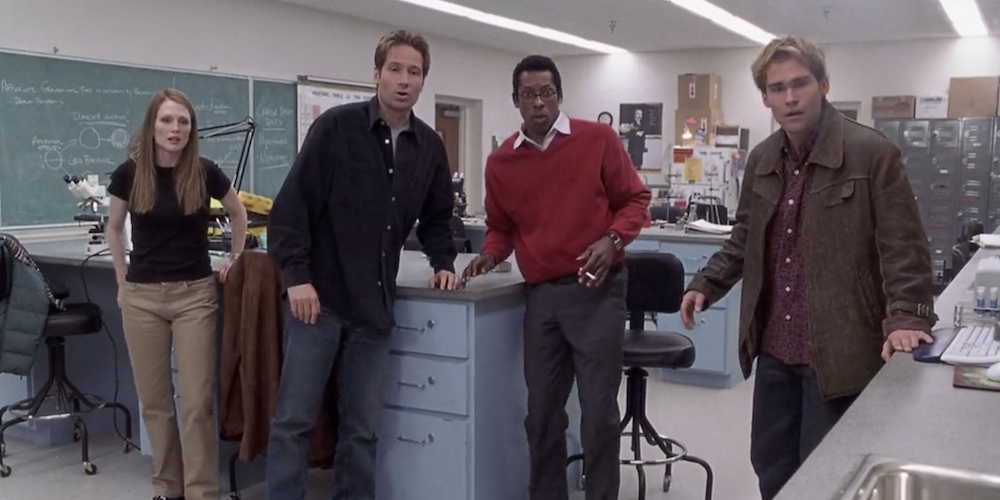 7) Bumblebee
Following the successful Transformers series, Bumblebee follows the beloved yellow Autobot in 1987, before he belonged to Shia LaBeouf. Escaping from the Decepticons and on the run, Bumblebee hides in a California junkyard to the discovery of Charlie, a teenager finding herself. Upon attempting to work on the unsuspecting Volkswagen Beetle, Charlie learns of Bumblebee's identity, and his mission to defend Earth.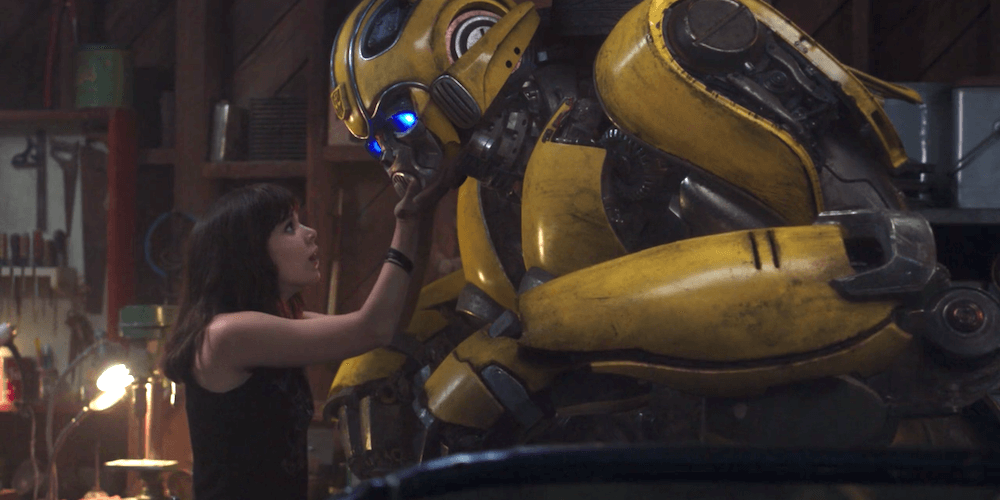 8) Star Trek Generations
The seventh film in the Star Trek series, Star Trek Generations follows Captain Jean-Luc Picard and his crew nearly a century after Captain James T. Kirk is presumed dead. Picard and the Enterprise try to stop El-Aurian Dr. Tolian Soran from destroying a planet of millions of people in order to enter an extra-dimensional realm outside of space-time.
9) The Fare
In this romantic sci-fi film, a tired taxi driver tries to talk up his female passenger before she suddenly goes missing. When he resets the milage counter, he's reset back to the time at which he picked her up, setting off a time loop trap, reliving their ride over and over again.
Amazon Prime Video Guides
---
Amazon Prime Video Genre Guides
---
Monthly (Prime
Video only)
$9.99
Annually (w/
Amazon Prime
subscription)
$139
Annual (w/
Prime Student
subscription)
$69
---
Editor's note: This article is regularly updated for relevance.