Amazon Prime has thousands of titles to choose from in its catalog, including a stunning array of documentaries. However, if you aren't into UFOs, it can be difficult to find the good stuff.
Below, we present you with a list of the best documentaries on Amazon Prime. From true crime to music to professional skateboarding, this list has a little bit of everything for discerning documentary fans.
Do you want to discover the best documentaries on Amazon Prime? Now is the time to dive in.
The best documentaries on Amazon Prime
Best current events documentaries on Amazon prime
One Child Nation
China's policy of restricting parents to only having one child lasted for more than three decades and affected an entire generation of parents and children alike.
But with a deeply personal lens, One Child Nation approaches the historical and cultural legacy it carried with care and allows us to see just how much it affected the people who lived through it. —Michelle Jaworski
The Queen of Versailles
Opulent wasteful wealth has become an increasingly important issue in America during the last few years, but The Queen of Versailles was on the forefront of the issue.
This 2012 documentary follows a narcissistic billionaire couple who set their fortune on fire trying to build the largest mansion in America.
This documentary is brutally funny, often without the subjects even realizing how funny their obscene greed and ego is. But underneath the arrogance and hubris is a deeply American story about the corrupting power of wealth and how it can destroy even the richest among us.
Citizenfour
This Academy Award-winning documentary follows director Laura Poitras as she teams up with journalists Glenn Greenwald and Ewen MacAskill to meet Edward Snowden, the whistleblower who is about to reveal the extent of just how much the U.S. government (through the NSA) is spying on its own citizens. —Michelle Jaworski
City of Ghosts
An Amazon original, City of Ghosts tracks the trajectory of RBSS, or "Raqqa is Being Slaughtered Silently," from its inception in Syria to the myriad threats and atrocities that eventually forced key members to flee to Turkey and Germany.
It mostly focuses on spokesperson Aziz, reporter Mohamad, and cameraman Hamoud, but many other members of RBSS appear throughout the film as well. While the leadership of this organization has since left, there are incredible Skype interviews with members on the ground in Syria at the time of filming.
In case there was any question as to why that's so remarkable, ISIS declared RBSS an enemy of the caliphate almost immediately after its videos exposing the terrorist group's actions came out. —Chris Osterndorf
The Kill Team
In moments of combat, you need to be able to know you can trust the men and women serving with you. But does that mean you have to protect their darkest secrets at the expense of your soul? Private Adam Winfield, a 21-year-old soldier when he served Afghanistan, faced those questions when members of his platoon committed unspeakable war crimes while serving. Winfield reached out to his father to help alert the military to what was going on, but his warnings went ignored. The Kill Team is a painful watch at times but remains one of the most compelling tales on Amazon about what happens when power and opportunities are abused.
All-In: The Fight For Democracy
Blending the historical and personal, Stacey Abrams takes viewers into the history of voter suppression. Stemming from white supremacist policies enacted in the years after the Reconstruction Era to the civil rights movement all the way to her 2018 gubernatorial race against Brian Kemp, who was Georgia's secretary of state who oversaw his own election and made voting even harder in Georgia. —Michelle Jaworski
Human Flow
Director, political activist, and artist Ai Weiwei grapples with the enormity of the global refugee crisis in Human Flow. The documentary focuses on segments of displaced people all over the world. Weiwei goes out of his way to include plenty of statistics in the movie, but they occasionally distract from the story he's trying to tell about displaced people and human truths too complicated to be quantified.
As many facts as you can learn watching Human Flow, what sticks with you about the documentary are the moments of tragedy and triumph both big and small. —Chris Osterndorf
Best crime documentaries on Amazon Prime
Rewind
Family videos show a lot of things. Birthdays, weddings, Christmas mornings, ball games; memories most of us hold onto like treasure. But when Sasha Neulinger revisited his father's home videos, he found a timeline of the unthinkable abuse that enveloped his youth.
Rewind is a story about the things people miss in the anger and actions of children. Combining his archival footage, interviews with family, and heartbreaking self-taped interviews, Rewind tells a story from the victim's perspective.
This isn't a pleasant movie but it's a tragically necessary one.
The Wild Wonderful Whites of West Virginia
Pop culture paints its own image of life in Appalachia, but the truth in the mountains is more complicated than any drama could paint. Julien Nitzberg's real-life southern gothic portrait of the Whites family of West Virginia is often hilarious, occasionally chilling, look into life for one mountain family.
Caught in a generational cycle of crime, drugs, dancing, and mental health issues, the Whites have carved out a place of infamy in their community. Learn the oddly inspirational, yet equally tragic story behind their bloodline in The Wild Wonderful Whites of West Virginia.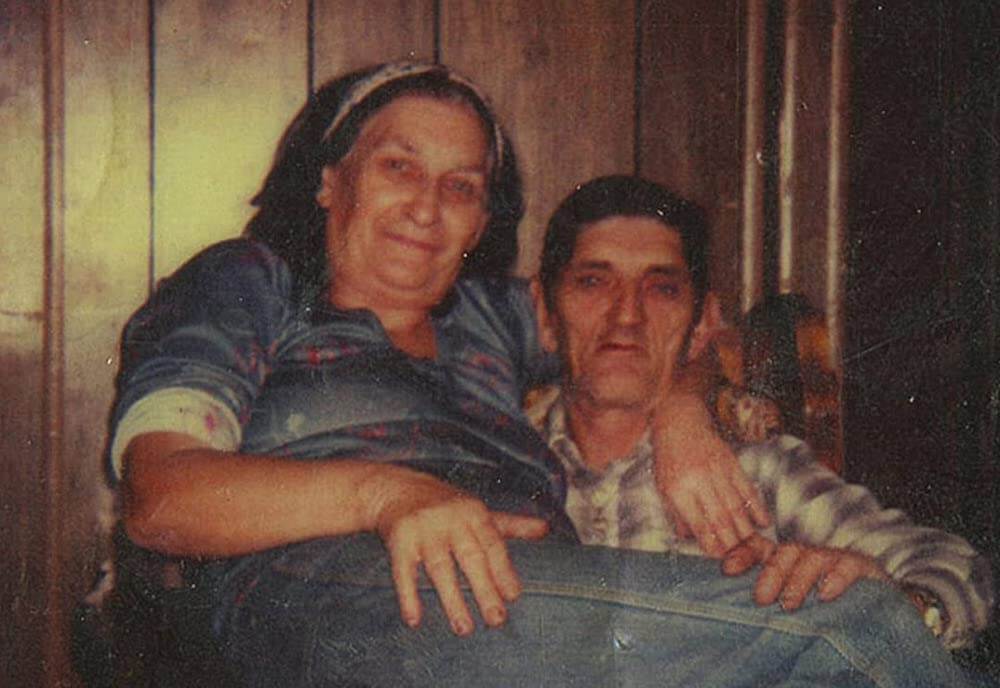 Dear Zachary: A Letter to a Son About His Father
Set aside a box of tissues for when you decide to tackle Dear Zachary, a true-crime story of compounding tragedy that paints a harsh image of the justice system. In 2001, Andrew Bagby was murdered by his ex-girlfriend, Shirley Turner, following a breakup. She fled to Canada, where Bagby's parents learned she was pregnant with their son's child. Dear Zachary began as a memorial documentary for a son to learn about his lost father. Sadly, as Shirley Turner's case spirals wildly out of control, we're shown a far darker story.
Ted Bundy: Falling for a Killer
True crime stories have never been more popular but even the best entries have a major problem; they center the killers first. Ted Bundy: Falling for a Killer take a fresh approach, telling the story of Ted Bundy from the perspective of the women in his life. Interviewing his former romantic partners, his daughter, and his surviving victims Falling for a Killer shows the brutal impact of his crimes without glamourising them. The end result is a nightmarish walk through the hunt for one of history's most notorious murders full of humanity instead of just horror.
Read the Daily Dot's review here.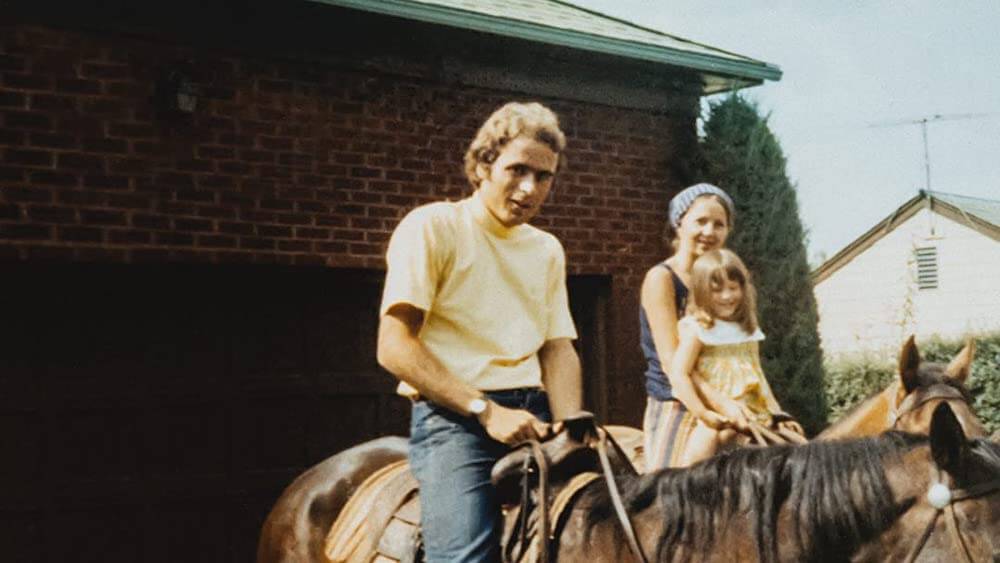 Cropsey
Every town has an urban legend, but growing up in Staten Island filmmaker Joshua Zeman and Barbara Brancaccio the legend of Cropsey seemed like something more. Digging into the roots of their local myth, the duo discovers the spine-chilling roots of their childhood fears, and the lives lost along the way. Cropsey is easily one of the scariest documentaries ever made, so watch it with a friend or with the lights on.
Iceberg Slim: Portrait of a Pimp
No pimp in history has been as influential as Iceberg Slim. Starting life on the streets before exploding in popularity as a writer, Slim, born Robert Maupin, lived a brutal yet profitable version of the American dream. Now you can learn his story, bruises and all, from the people he influenced.
Featuring interviews with Slim himself, Chris Rock, Ice-T, Snoop Dogg, Bishop Don Magic Juan, and Henry Rollins among others, Iceberg Slim is a wild journey. By tracing his influence over a generation, Iceberg Slim tells a humanizing story of inhuman actions and artistic escape.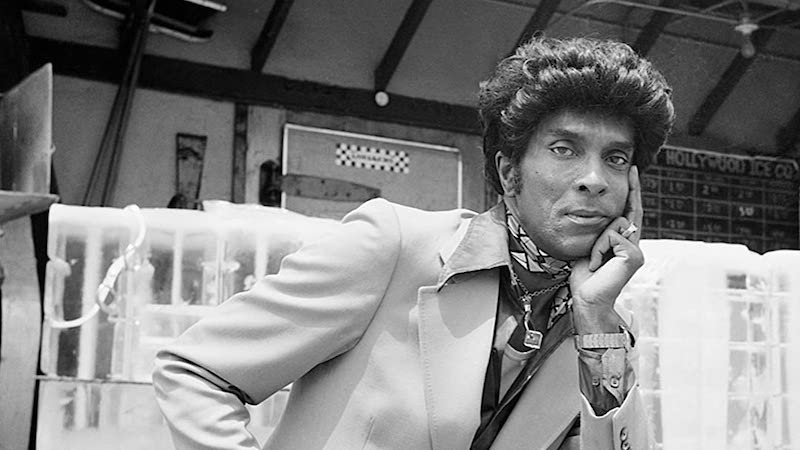 Alison
True crime often falls into the trap of accidentally glamorizing the crimes they cover. Alison is a harrowing exception. Using interviews and live-action re-creations, the film covers the 1994 attack of Alison Botha, who survived horrific mutilation and sexual assault after being abandoned.
Botha managed to help the authorities track down her attackers, but her story doesn't end with their arrest. Centering on Botha's recovery, Alison is one of the most powerful true crime documentaries on Amazon.
Jessie's Dad
Jessie's Dad is one of the shortest films on this list—given its brutal subject matter, though, you may appreciate its brevity. Mark Lunsford isn't the image that comes to mind when you think of a children's rights activist, with his long hair, tattoos, and piercings. Before 2005 he was a truck driver.
Then his daughter Jessie was murdered by a pedophile who lived across the street from their home. This heartbreaking story about a father's fight to toughen the nation's laws when it comes to child predators isn't easy to watch, but it shouldn't be.
Equal parts true crime and social reform, Jessie's Dad is a compelling documentary that will stay embedded in your brain.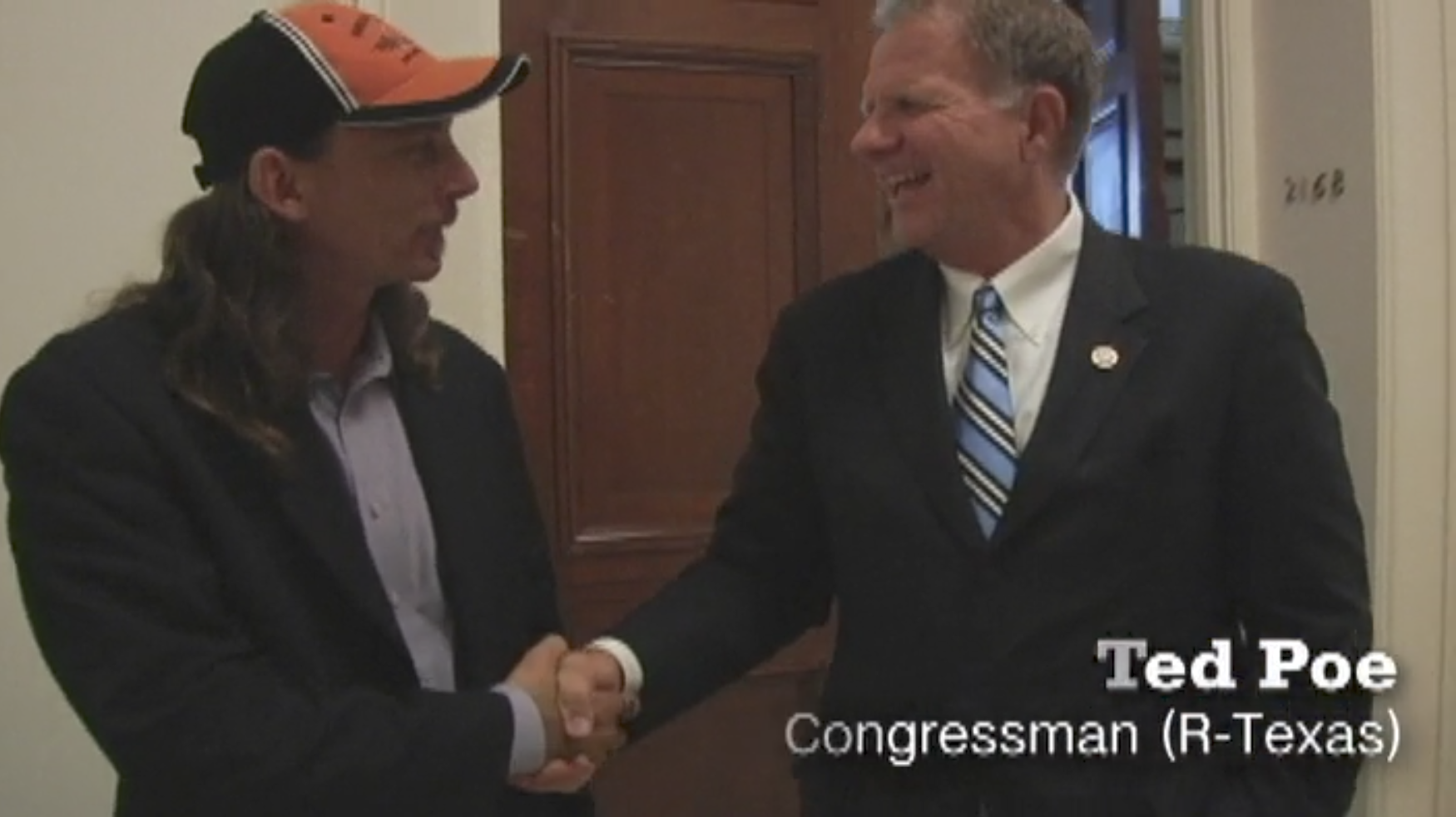 Unseen
Evil sometimes hides in plain sight, especially when it targets the most marginalized members of society. In 2009, the Cleveland police department made a horrifying discovery at the house of a known sex offender named Anthony Sowell.
Police found the bodies of 11 women on the property. But the worst horrors were yet to be revealed: how Sowell was able to kill 11 women over two years without anyone noticing.
Powerful and genuinely haunting, Unseen is an unforgettable documentary.
American Tragedy
On April 20, 1999 Eric Harris and Dylan Klebold walked into Columbine High School in Columbine, Colorado and committed what was at the time the most brutal school shooting in American history.
They killed 13 people, wounded 24 more, and took their own lives before it ended, leaving broken lives and unanswered questions.
One of the people left to pick up the pieces was Sue Klebold, Dylan's mother. To his mother, Dylan was her "Sunshine Boy." To the world, he was a monster. This film follows a mother's attempts to understand what happened and what she missed.
Best pop culture documentaries on Amazon Prime
Unsolved Mysteries: The Original Robert Stack Episodes
Before Ancient Aliens, Lore, and every other show about murder and the supernatural that we love today, there was Unsolved Mysteries. Now you can relive the magic of Robert Stack's haunting anthology of crime and the unknown on Amazon Prime.
Featuring all 12 seasons of the groundbreaking show, Unsolved Mysteries is ready and waiting to be your next binge watch. The best part is, thanks to Google, you can now look up if the crime you're hearing about has since been solved.
The best documentaries don't have to be movies. Trust us; this is one of the best documentaries on Amazon Prime.
Doomed! The Untold Story of Roger Corman's The Fantastic Four
The first Fantastic Four movie to hit theaters came out in 2005, but the first Fantastic Four film ever made was shot in 1993, with no intention of ever being seen. Made by B-movie legend Roger Corman as a way to not lose the film rights to the characters, the entire cast and crew set out to make the film without knowing it would never see the light of day.
Doomed! tells the full story behind one of the worst superhero films ever committed to celluloid, complete with clips from the disaster itself.
The Perfect Bid
Most of us know The Price is Right from sick days as a kid, but Ted Slauson truly knows the game. In 2008 he helped a contestant perfectly guess every answer on the show. This brilliant documentary tells Slauson's story, from his early fascination with the show to his legendary game. Not every documentary has to be dark and this is a lighthearted joy.
A LEGO Brickumentary
Oscar-winner Daniel Junge and Oscar-nominated filmmaker Kief Davidson are best known for their more serious works, including the 2012 Best Documentary Saving Face. But what happens when serious artists turn their attention to a sillier subject? The answer is A LEGO Brickumentary.
Tracking this history of LEGO, the fiercely loyal fanbase that has surrounded it for decades, A LEGO Brickumentary is both heartwarming and educational. This is the best documentary on Amazon Prime for kids.
Best music documentaries on Amazon Prime
Stop Making Sense
Director Jonathan Demme's 1984 concert film Stop Making Sense captures The Talking Heads at the height of their career, delivering an epic sold-out show in Hollywood.
Opening with David Byrne standing alone on stage, with more members added every song, Stop Making Sense is intimate and explosive all at once. Of course, even if Stop Making Sense was just a good concert, we'd recommend it today for the song "Once in a Lifetime."
In these trying, frankly scary times, it represents an embrace of the unknown that provides a much-needed salve to sore hearts everywhere. Get up and dance while you're watching.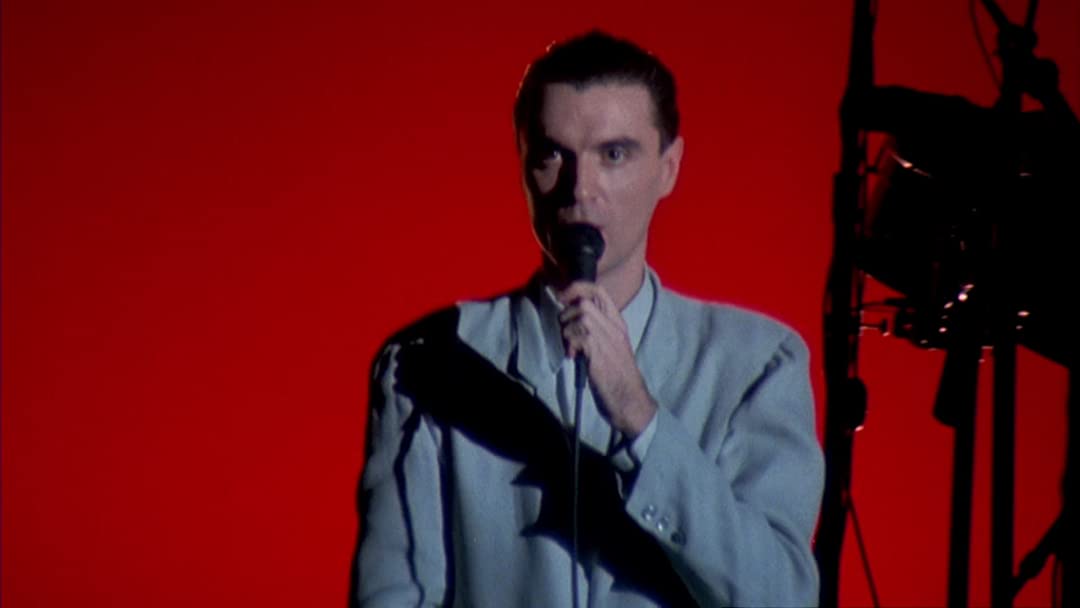 Long Strange Trip
Martin Scorsese executive produced this look at the history of the Grateful Dead, which clocks in at nearly four hours long.
That's only appropriate for a band that's known for their epic-length jams, but when it hit Amazon Prime after its theatrical run, Amazon sliced it into six episodes for more easy viewing.
Long Strange Trip features concert footage, of course, but the new interviews with surviving band members and friends of the band are what really give the documentary heft. Even if you're no Deadhead, there's plenty of intrigue in this deep dive into one of the defining acts of the 20th century. —David Wharton
Prince: Sign O' the Times
This isn't technically a documentary, and some of the music was re-recorded after the fact at Paisley Park, but if you want to get an up-close look at Prince, this is the best way to do it.
The 1987 concert film captures the artist at arguably his '80s peak, with an hour-plus performance that leans heavily on his double-album of the same name. Play it loudly. —Austin Powell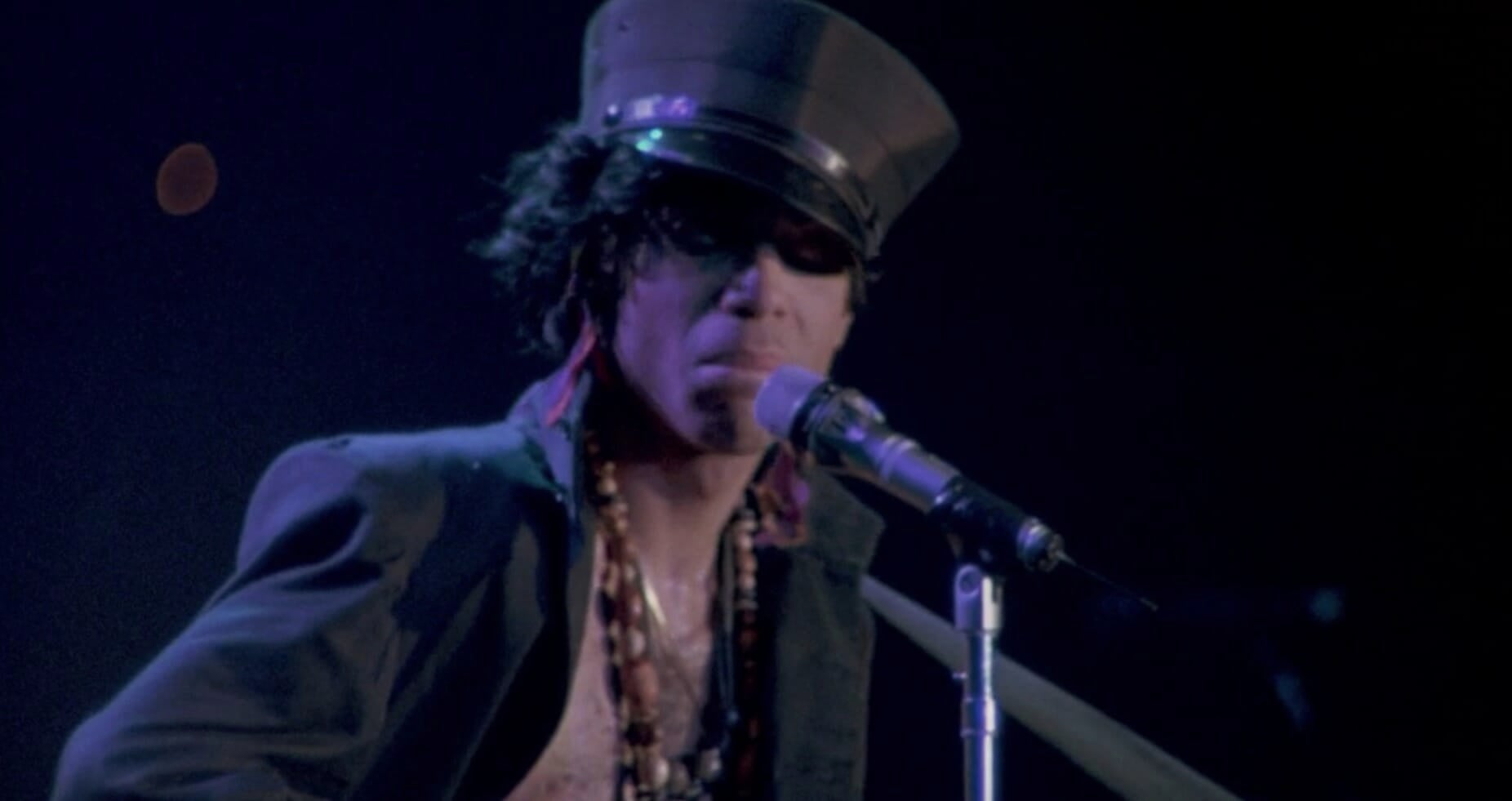 Best history documentaries on Amazon Prime
I Am Not Your Negro
James Baldwin died in 1987, but the civil rights leaders' work stands today as some of the most poignant and topical writing on race. I Am Not Your Negro is based on Remember This House, the book Baldwin was writing at the time of his death.
Using archival recordings of Baldwin, director Raoul Peck connects the Civil Rights movement of the '60s to race in America today. It's a heavy documentary, asking difficult questions about the place of African Americans in the United States' society.
Nominated for an Academy Award for Best Documentary, I Am Not Your Negro is an artistic and educational triumph. I Am Not Your Negro should be required viewing for every American.
Waco: The Rules of Engagement
The federal siege of the Branch Davidian compound in Waco, Texas, is one the most tragic disasters in American law enforcement history. When it was over, 76 members of the religious cult were left dead, causing ripple effects that still reverberate through separatists across America.
Waco explores what went wrong during the lead-up and execution of the Bureau of Alcohol, Tobacco, Firearms and Explosives siege. You don't have to think David Koresh was a good man to be troubled by what happened in April 1993.
This even-handed examination lays out the facts with calculated accuracy.
Best slice of life documentaries
Grizzly Man
Scientist, conservationist, and bear enthusiast Timothy Treadwell took his love of bears further than anyone before him or after. Rather than simply study bears, Treadwell spent 13 summers actually living with them, side by side, in a remote part of Alaska. He only stopped when tragedy struck.
Lovingly directed by the legendary Werner Herzog, Grizzly Man examines the life of a man who mistakenly thought he'd made a breakthrough between man and animal. Grizzly Man is a visceral reminder that even the purest of heart can misjudge nature.
Trans
This thoughtful documentary offers a crash course on the issues surrounding transgender Americans. From the medical complexities of transitioning to the dangers of living in a society that doesn't accept your right to exist, Trans is eye-opening.
Beyond being on of the best documentaries on Amazon Prime, it's one of the most human streaming anywhere. Open your eyes to a community you may not have
Time
Time's capsule of time itself is fleeting but poignant; it's full of memories, but you feel the ache in how time can pass everyone by. Through Gabriel Rhodes' masterful editing, Garrett Bradley's direction, and several MiniDV tapes filmed by Rich over the course of more than two decades that are blended with Bradley's present-day footage, Time is an empathetic love letter that also never shies away from what just harm can come from both too much and too little time. —Michelle Jaworski
Missing Mom
For almost 25 years, Rob McCallum and Chris Byford lived with the mystery of what happened to their mother. One day she just disappeared, with no one able to provide answers to where she might be.
Missing Mom traces the journey of these two grown men to unlock the secrets of their family history. Interviewing family members with secrets of their own, the two begin to decipher clues that put them on a path to find the painful answers that have eluded them their whole lives.
This award-winning documentary is a must-see for real-life mystery fans, full of suspense and shocking family secrets.
I Can't Believe I'm Telling You This
I Can't Believe I'm Tell You This traces the lives of three men dealing with prostate cancer as they find strength in each other online. Medical pain and fear is something we're taught to ignore as a country, particularly in old-fashioned masculine groups.
It's refreshing to see older men address and examine their fears, and I Can't Believe… treats their reality with thoughtful respect. It makes for heavy yet insightful viewing.
The Booksellers
The Booksellers is a love letter to the world of antique books and the people who sell and preserve them, particularly through the lens of New York. Featuring a walk through history in both preservation and the books themselves, it offers a fascinating view into aspects of a world most people don't know about. —Michelle Jaworski
My Name Was Bette: The Life and Death of an Alcoholic
The rates of alcoholism in women have risen over the last 20 years, but often their struggles aren't noticed until they are too late. My Name Was Bette chronicles Bette VandenAkker, a nurse, wife, mother, and alcoholic whose battle with the bottle was lost in 2007.
Substance abuse doesn't always take the form of falling over or yelling at your kids. Sometimes it's a quiet battle that people only see being fought until it's too late. This story is tragic, but perhaps it will help you notice something in someone you love's life.
Just don't read the heartbreaking Amazon reviews from viewers who relate all too much to this documentary's subject matter.
Stories We Tell
It would be unfair for you as a viewer to read too much about Stories We Tell going in. You only know that it's a mystery about family and the secrets they keep to protect the ones they love.
Directed by actress Sarah Polley, Stories We Tell examines the relationship between her parents, and her mother's lovers.
Unfolding via archival family footage, interviews with her siblings, and dramatized faux home videos shot on Super 8 Stories We Tell is a rarity in documentaries. Powerful and thought-provoking, Stories We Tell has the narrative twists of a murder mystery, without any real blood being shed.
Best sports documentaries
Gleason
This documentary tells the story of former NFL player Steve Gleason. Gleason played for the New Orleans Saints, among other teams, before retiring in 2008. Gleason was diagnosed with ALS (more commonly referred to as Lou Gehrig's disease) in 2011.
The documentary charts Gleason's battle and his advocacy, while also showing how his family has adapted to their circumstance. It's an incredibly touching film, one that is inspirational and full of hope even in the darkest of moments. —E.S.
The Sheik
The Iron Sheik holds the rare distinction of being both an icon of the professional wrestling's golden era and Weird Twitter. This 2014 doc lets you meet Khosrow Vaziri, the man behind the notorious persona, and understand his impact on the WWE (then WWF).
Witness his story through candid interviews with the Rock, Mankind, Jake the Snake, and the man himself. It might not break your back, as the Iron Sheik is want to do with his signature Camel Clutch finisher, but it will make you humble. —Austin Powell
Circus Kid
When Lorenzo Pisoni was six years old he signed a contract to be his father's clowning partner. In any other family this would be a cute story about a child with big dreams, but in the Pisoni family, it was serious business.
After all, they lived, breathed, and ran a circus. Circus Kid is an unconventional narrative about an unconventional childhood, following Pisoni as he traces his family history and explores the dynamics of growing up under the big top.
The Endless Summer
Bruce Brown's 1964 surfing classic helped kick-start a revolution, inspiring surfers around the world to travel in search of an "endless summer." Documenting the travels of Mike Hynson and Robert August on a worldwide surfing adventure, Endless Summer sees the duo tackling waves from America to South Africa set to an unforgettable surf rock score by the Sandals.
Filmed on a $50,000 budget, Endless Summer ultimately grossed over $20 million at the box office. In an era where we're spoiled by perfect sports video shot on waterproof action cameras, Endless Summer is made all the more remarkable due to being shot on 16mm film.
If you've ever picked up a board, you owe it to yourself to see the genesis of surfing's popularity.
Bones Brigade: An Autobiography
Skateboarding has become a massive industry, but in the '80s, the idea of being a pro skater was still mostly a pipe dream. The Bones Brigade helped change that, giving birth to the modern skate video, pushing boundaries with tricks, and becoming one of the greatest teams in the history of the sport.
Today, even your parents know who Tony Hawk is. Bones Brigade: An Autobiography will show you where he came from and how he and five other absurdly talented friends helped kick-start a revolution in skateboarding.
The Tillman Story
This powerful and controversial documentary tells the story of Pat Tillman, an American patriot who abandoned a multi million-dollar NFL contract in 2002 to join the Army after 9/11.
For many, he was a symbol of what makes America great, which is why his death from friendly fire came as a shock to the country. The Tillman Story chronicles his entry and service to the Army, as well as his family's fight to uncover the true story of his death.
No matter where you stand on the war in the Middle East, this is a jaw-dropping film about government cynicism and a family that refused to just accept the official story.
Still not sure what to watch on Amazon? Here are the best Amazon originals, what's new on Amazon, the best 4K movies, thrillers on Amazon Prime, alien movies, and the sexiest movies you can stream right now.
Looking for something more specific? Here are the best comedies on Amazon Prime when you need a laugh, sad movies to make you cry, kids movies for the whole family, the best thrillers to get your heart racing, and the classic movies on Amazon Prime everyone should see.
Editor's note: This article is regularly updated for relevance.