Amazon Prime Video's best shows included The Marvelous Mrs. Maisel, The Boys, Transparent, Catastrophe, Fleabag, and The Man in the High Castle.
The best hidden gems including

Tig Notaro's

One Mississippi

, coming-of-age comedy Red Oaks, and quirky favorites Mozart in the Jungle and I Love Dick.
Amazon Prime Video first added original programming in 2013 with Betas and Alpha House.
An Amazon Prime account allows you access to all these shows; otherwise, a Prime Video account costs $8.99 a month.
---
11 Best Amazon Original Series:
---
The best originals on Amazon Prime
The Marvelous Mrs. Maisel
In the New York comedy scene of the early '60s, Miriam 'Midge' Maisel (Rachel Brosnahan) is your typical Upper West Side housewife. She has two kids, a husband who's a junior executive and amateur comedian, and parents who live in the same apartment building as her. Everything changes when Midge finds out that her husband, Joel (Michael Zegen), has been stealing his jokes from established comics and has been cheating on her with his secretary. In one instant, her whole life falls apart. But when she shows up to the Gaslight Cafe where Joel sometimes performs later that night and gets onstage herself, she discovers something marvelous—that she's the real comedian in her family. —Chris Osterndorf
Launched: March 17, 2017
Genre: Comedy/Drama
Starring: Rachel Brosnahan as Miriam "Midge" Maisel, Alex Borstein as Susie Myerson, Michael Zegen as Joel Maisel, Marin Hinkle as Rose Weissman, Marin Hinkle as Rose Weissman
Seasons: 3
Status: Renewed for season 4
The Marvelous Mrs. Maisel reviews
What the critics are saying
On season 1: "It's partly a look at the early days of stand-up (Midge Maisel enlists the help of legendary comic Lenny Bruce to hone her act). And it's a wonderful showcase for star Rachel Brosnahan, who snaps off the one-liners (provided by creator Amy Sherman-Palladino, of Gilmore Girls fame) as if she were born to play this character." —Eric Deggans, NPR
On season 3: "The set design continues to stun, and their vision of Las Vegas and Miami are decadent and scrumptious. The use of color and lighting has been breathtaking as we've explored the indoors scenes of New York and the outdoors scenery of the Catskills, and now the indoors and outdoors scenery of Las Vegas and Miami are equally as thrilling. Altogether, The Marvelous Mrs. Maisel remains one of the most satisfying and entertaining series in this gluttonous streaming era of television. The cast is superb and even their more annoying storylines are buffered by the talent to get under your skin." —Carissa Pavlica, TV Fanatic
---
Transparent
Netflix had a serious head start in the original content department, but Transparent was the first show that established Amazon as a serious player on the streaming landscape. Amazon's flagship comedy/drama took home multiple Emmys and Golden Globes, including back-to-back wins for lead Jeffrey Tambor, who left the show under a cloud of sexual harassment allegations prior to season 5 (which ended up being a feature-length musical movie.
Tambor played Maura Pfefferman, a transgender woman whose late-in-life transition catches her family by surprise. As Maura embraces her true self, her family (including Judith Light, Amy Landecker, Jay Duplass, and Gaby Hoffman as Maura's ex-wife and kids, respectively) struggles with the new reality and their own turbulent lives.
Launched: February 8, 2014
Genre: Comedy/Drama
Starring: Jeffrey Tambor as Maura Pfefferman, Amy Landecker as Sarah Pfefferman, Jay Duplass as Josh Pfefferman, Gaby Hoffmann as Ali Pfefferman, Judith Light as Shelly Pfefferman
Seasons: 5
Status: Concluded
Transparent reviews
What the critics are saying
On season 4: "Transparent is one of the greatest television shows of all time. The Amazon dramedy about a dysfunctional Los Angeles family and its struggles with gender, sexuality, and everything else is a landmark that's sure to go down in the history of the medium as equal parts influential and important … Transparent has changed TV, emerging as the streaming age's crown jewel." —Chris Osterndorf, the Daily Dot
On season 1: "Transparent is the most original, daring and confident piece of American TV since Breaking Bad. Frank about sex and sexuality—exploring why even self-declared liberals are troubled by the idea of their dad becoming another mom—the writer-director Jill Soloway's script is as smart about the sort of things people say ('I took her out,' says Dad of his female self) as it is about the stuff they don't: there's a scene in which lovers simply volley 'What?' back and forth. These people feel real, even when they are being phoney.
---
Fleabag
"Fleabag paints a funny and quietly devastating portrait of women and the choices they face. This seems to be Waller-Bridge's personal brand, and it's why her work appeals to a lot of millennial women (including Taylor Swift). Since creating Fleabag, which is based on her brilliant one-woman play, creator Phoebe Waller-Bridge has gone on to develop another popular series that features complex women characters: BBC America's Killing Eve. She's also been tapped as a writer for the upcoming James Bond film. We're clearly going to see a lot more of Waller-Bridge's work in the future. Still, it's hard to say goodbye to Fleabag and the character that jumpstarted her career." —Tiffany Kelly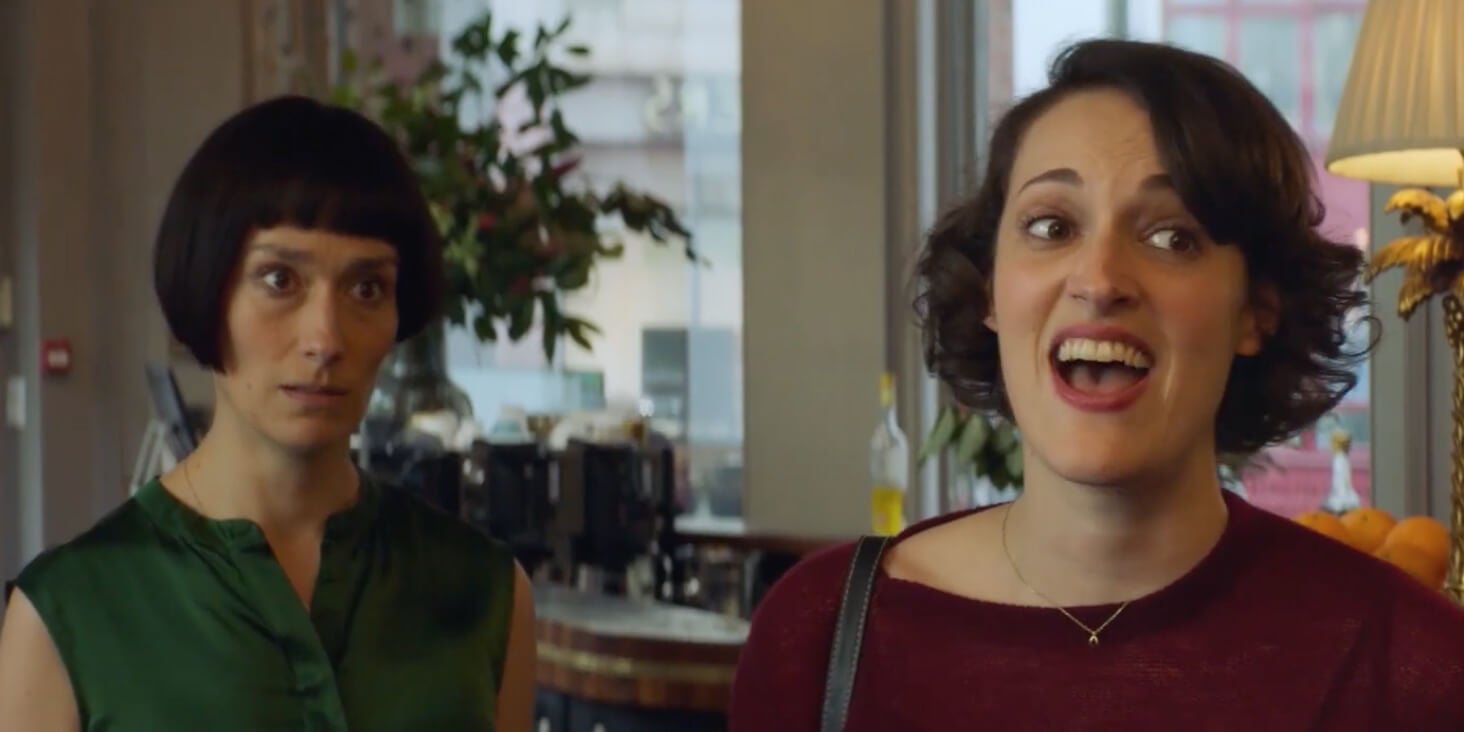 Launched: July 21, 2016
Genre: Comedy/Drama
Starring: Phoebe Waller-Bridge as Fleabag, Sian Clifford as Claire, Olivia Colman as Fleabag's and Claire's godmother, Bill Paterson as Fleabag's father
Seasons: 2
Status: Concluded
Fleabag reviews
What the critics are saying
On season 1: "There's not just cynicism and anger in this story; there's also grief and a certain bafflement that unfolds over the first several episodes. If Fleabag begins as a collection of single-girl moments, patience through a few episodes reveals a fuller, sadder, more multidimensional story anchored by Waller-Bridge's bracing honesty, inventive uses of jumbled time, and an abrupt editing style that reflects the off-balance state of mind in which Fleabag finds herself." —Linda Holmes, NPR
On season 2: "Fleabag, who continually breaks the fourth wall to share her thoughts with the audience on feminism, familial tension, sodomy, is, in her own words, "a greedy, perverted, selfish, apathetic, cynical, depraved, morally bankrupt woman." She's also totally enchanting. Waller-Bridge's cherubic, maniacal presence and her inexorable side-eye made Fleabag one of the most distinctive productions of Peak TV." —Sophie Gilbert, The Atlantic
---
Catastrophe
This Amazon/Channel 4 co-production is a critical darling that still feels like a hidden secret among American viewers. Starring Rob Delaney and Sharon Horgan as a couple whose one-night-stand turns into a pregnancy, and eventually, a marriage and family, Catastrophe is often painfully awkward and remarkably sweet within the same episode. It also features the guest star of all guest stars, the late, great Carrie Fisher, playing Rob's mother Mia.—C.O.
Launched: January 19, 2015 (debuted in the U.S. on April 28, 2017)
Genre: Comedy/Drama
Starring: Sharon Horgan as Sharon Morris, Rob Delaney as Rob Norris, Ashley Jensen as Fran, Mark Bonnar as Chris, Carrie Fisher as Mia Norris
Seasons: 4
Status: Concluded
Catastrophe reviews
What the critics are saying
On season 1: "It is side-splittingly honest: About love, anger, attraction, aging, pregnancy, and "sex musk." It is also, not coincidentally, the finest and funniest new comedy of the year. Just six episodes in total (that's a brisk three-hour binge, for those planning an evening in) Catastrophe is almost absurdly enjoyable. It satisfies all of the most basic rom-com pleasure centers — attractive people, sexual and social high jinks — and then keeps hitting them." —Andy Greenwald, Grantland
On season 3: "Impossibly, the third season of this show aired this year, though it feels like it was much longer ago. The latest, six-episode checkup on the life of Rob and Sharon, who met for a one-night stand and became a family, was still laugh-out-loud hilarious, sour and astute about the ups and downs of marriage, child-rearing, and love. Its ending was in spiritual keeping with the times: brutally, honestly sad." —Willa Plaskin, Slate
---
Sneaky Pete
Definitely more under the radar than many items on this list, this is a little gem just waiting to be discovered in your Amazon Prime queue. Giovanni Ribisi stars as a convict who takes on the identity of his former cellmate in order to ditch his old life and avoid some very bad people. Chief among the bad people is Vince Lonigan, a nasty gangster with a penchant for grudges, played by Bryan Cranston. The show was created by Cranston (Breaking Bad) and David Shore (House), and the first season showrunner was Graham Yost (Justified).
Launched: August 7, 2015
Genre: Crime drama
Starring: Giovanni Ribisi as Marius Josipović / Pete Murphy, Bryan Cranston as Vince Lonigan, Marin Ireland as Julia Bowman, Shane McRae as Taylor Bowman
Seasons: 3
Status: Cancelled
Sneaky Pete reviews
What the critics are saying
On season 1: "Sneaky Pete is indeed pretty sneaky. At first you're rolling your eyes at what seems an absurd stretch of a premise, but soon enough you're buying its always-on-edge predicaments and after a few episodes you're hooked into its story-upon-story acrobatics." —Tom Long, Detroit News
On season 2: "Like a good sleight-of-hand trick, Sneaky Pete gets you thinking you know the score, only to blindside you with what you least expected. The degree of difficulty in pulling off such a feat, not once but twice, is commendable. Like a gifted grifter, Sneaky Pete doesn't steal your attention and admiration, it convinces you to hand them over of your own accord." —Kevin Yeoman, ScreenRant
---
Britannia
While clearly inspired by Game of Thrones, this Amazon/Sky collaboration still feels very much like its own beast. A beast filled with treachery, terrifying druids, and a whole mess of hallucinogens. Britannia plants its freak flag early on. Within the first few minutes of Britannia, you'll see Mackenzie Crook appear as the most unsettling druid you'd ever care to meet, watch a man dive off a cliff and into a nightmare dreamscape fueled psychotropic plants, and then discover that this period drama has chosen as its theme song the trippy 1968 Donovan joint "Hurdy Gurdy Man." For some inexplicable reason, it works.
Launched: January 18, 2018 (debuted in the U.S. on January 26, 2018)
Genre: Historical fantasy
Starring: David Morrissey as Aulus Plautius, Kelly Reilly as Kerra, Ian McDiarmid as King Pellenor, Zoë Wanamaker as Queen Antedia, Mackenzie Crook as Veran
Seasons: 2
Status: Renewed for season 3
Britannia reviews
What the critics are saying
On season 1: "The acting, directing, scripting are all fine, sometimes they are very good, but the show has yet to really take off, although the potential is there. Obviously the whole thing is silly. It is not a history programme, it's a fantasy drama with all the swords, sorcery, and stone circles you could hope for. If you like that sort of thing, you'll probably like Britannia, if you don't you won't." —Will Gompertz, BBC.com
On season 2: "Morrissey really is a top-drawer bastard, growling his lines with the glinting eyes of someone who actively enjoys how toxic his masculinity is. He embodies Britannia's unique tone, threatening and playful, capable of being silly when you expect horrible violence, and vice versa … Britannia is one of those shows you just have to imbibe, celebrating that it has the sheer cheek even to exist." —Jack Seale, The Guardian
---
Good Omens
Good Omens is a welcome addition to a genre that often takes itself too seriously. The six-episode series is based on Terry Pratchett and Neil Gaiman's 1990 novel of the same name, but you don't need to read the book to understand the plot of the show. Led by a stellar cast and imbued with playful touches, the series is a delightful comedy about the end of the world. Big-budget fantasy series are not always suitable for children, but it seems like Gaiman wanted Good Omens to appeal to a wide variety of ages. —T.K.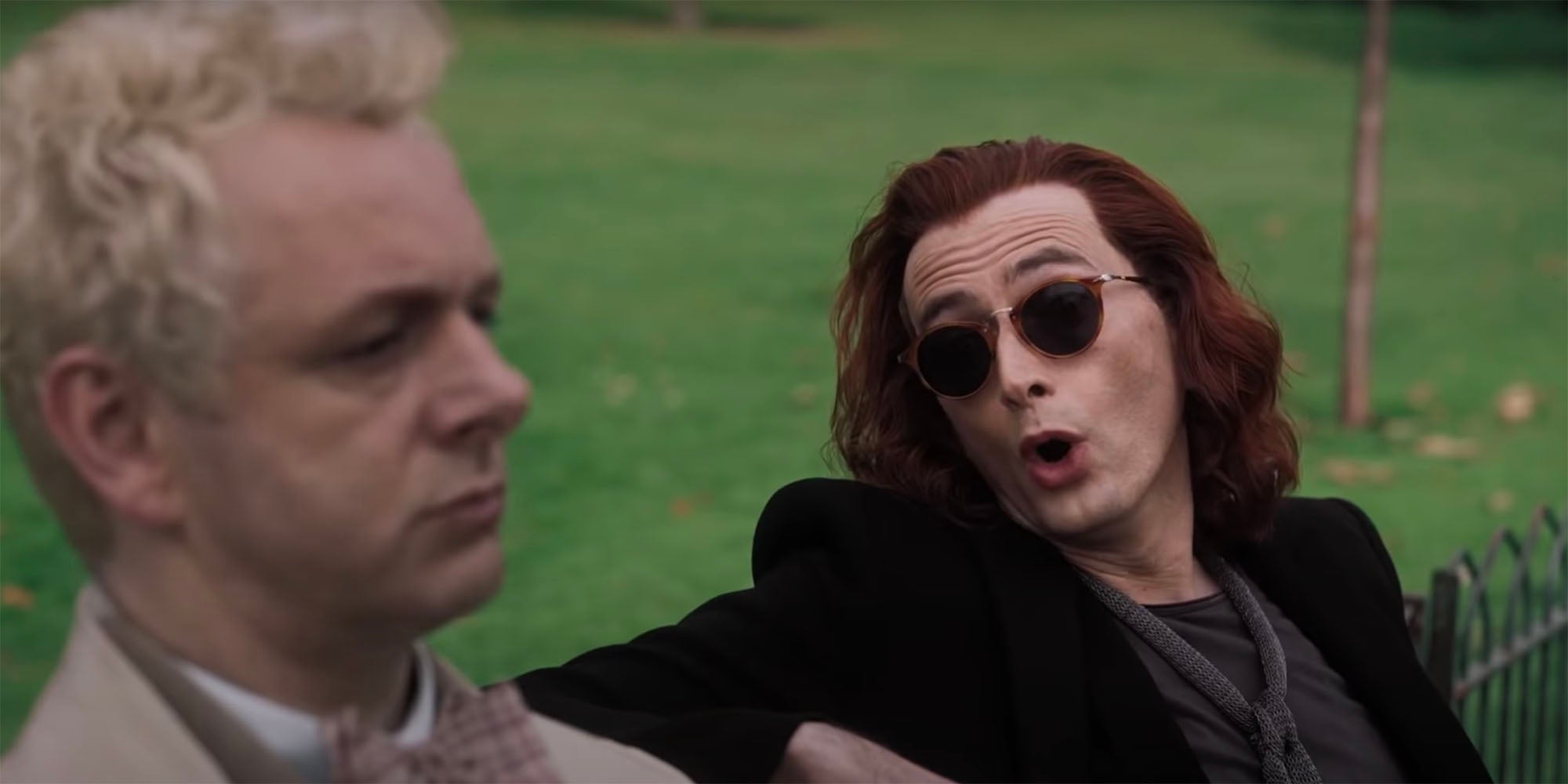 Launched: May 31, 2019
Genre: Supernatural
Starring: Michael Sheen as Aziraphale, David Tennant as Crowley, Daniel Mays as Arthur Young, Sian Brooke as Deirdre Young, Frances McDormand as God
Seasons: 1
Status: Concluded
Good Omens reviews
What the critics are saying
"This Amazon/BBC adaptation of Neil Gaiman and Terry Pratchett's beloved comic novel starts with a lengthy monologue from God (who is voiced, naturally, by Frances McDormand). It's entertaining writing, lively and often surprising, yet it doesn't hold a candle to that meet-cute. The same can be said of "Good Omens," a series that, like the book from which it springs, dwells endlessly on and is the result of a fast and lasting friendship." —Allison Shoemaker, rogerebert.com
"The script is, unsurprisingly, annunciation-grade, luminously funny and strikingly poignant—and considering the principal characters include angels, demons and witches, (and a tween Antichrist) it's as human as they come. The cinematic sensibility is something like… I don't know, like if Terry Gilliam, Michael Powell and Emeric Pressburger all had a lovechild. There's Powell-and-Pressburgerish, deeply saturated, slightly hyperreal color and exquisitely weird visual imagery; there's Gilliam-saluting surreal, and sometimes hammy, oddball cheekiness side by side with an arrow-to-the-heart sort of emotional honesty." —Amy Glynn, Paste
---
The Last Post
Set during the mid-1960s, The Last Post follows life in and around a unit of Royal Military Police operating in the port city of Aden—now part of the nation of Yemen. The result is a little bit Mad Men and a little bit Army Wives, and it's most definitely unique. There's love, war, and infidelity. It can feel like a soap opera, but both the jaw-dropping setting and the other storylines ensure that it's not The Bold and the Beautiful: Yemen Edition. It's an intriguing exploration of a slice of history many of us don't know about but that's instructive for our own modern era.
Launched: October 1, 2017
Genre: Drama
Starring: Jessie Buckley as Honor Martin, Stephen Campbell Moore as Lieutenant Ed Laithwaite, Amanda Drew as Mary Markham, Ben Miles as Major Harry Markham
Seasons: 1
Status: Concluded
The Last Post reviews
What the critics are saying
"Deliberate without being plodding and sumptuous without losing sight of the troubles below the surface, "The Last Post" is more than the standard period fare. Even in the show's music, occasionally entreating an airy electronic score to offset the go-to swelling strings, "The Last Post" finds a fresh angle to familiar drama. As the world of Aden begins to expand, there are more opportunities to consider how the smallest day-to-day changes can result in foundational shifts. Through love and loss and conflicted feelings about the future, "The Last Post" finds timeless ways to pinpoint the specific drama of the past." —Steve Greene, Indiewire
"Creator-writer Peter Moffatt (Undercover, The Village) demonstrates a keen interest in the tiny fissures that, in their totality, threaten the future of British control of the Gulf of Aden. The myth of the white man's burden crumbles a little bit with each day, while insurgents lay traps for the soldiers, husbands and wives snipe at one another and petty tyrannies take their toll. The situations are familiar, but the series grounds them in remarkable intimacy and individual tragedies. Even the overused scenario of a child becoming disillusioned about Santa Claus is told with an invigoratingly adult pathos." —Inkoo Kang, The Hollywood Reporter
---
Philip K. Dick's Electric Dreams
Amazon gets its own Black Mirror in this sci-fi anthology. Philip K. Dick was always good at predictive text—not necessarily about tech we would be using in the future, but the ideologies and power structures that might come. Dick's sci-fi short stories from the '50s provide the source material for Philip K. Dick's Electric Dreams, which pulls from the author's early works. A collaboration with Amazon Studios and Channel 4, where Electric Dreams partially premiered in 2016, this 10-episode series is a bit uneven, but more than 50 years later, some of his worlds still mirror our own. —Audra Schroeder
Launched: September 17, 2017 (debuted in the U.S. on January 12, 2018
Genre: Science fiction/anthology series
Starring: Various per episode, including Steve Buscemi, Janelle Monae, Benedict Wong, Anna Paquin, Terrence Howard
Seasons: 1
Status: Concluded
Philip K. Dick's Electric Dreams reviews
What the critics are saying
"If you're a fan of the sci-fi aesthetic of Black Mirror but could do without the series' overwhelming bleakness, or would just prefer the rare story where technology isn't out to kill us, then Electric Dreams is for you. The series should also make its way onto your watch-list if you appreciate high-quality production value, top-tier acting talent, and an award-winning selection of writers and directors; Electric Dreams has it all. And while it's a perfectly binge-worthy series, I'd recommend taking your time with it, watching each episode with a friend or loved one (or online community) in order to take some time out of your schedule to mull it over and discuss it after the fact." —Dave Trumbore, Collider
"Does Electric Dreams stay loyal to the author's oft-kilter sensibility? Yes and no. The show — which, unlike Black Mirror, features different writers on each episode — presents a problem to anyone attempting to write about it or describe it to a friend. Part of the joy of an episodic anthology series is watching the first 15 minutes or so and trying to figure out if it's a "good" or "bad" episode. Even a classic like The Twilight Zone had a few lackluster entries, but half the fun is in the sense of discovery. Finding your footing in each richly imagined world, attempting to make sense of all the narrative scaffolding laid out before you, can be invigorating." —Dan Jackson, Thrillist
---
One Mississippi
Comedian Tig Notaro became a legend during a July 2012 standup set at Largo in Los Angeles. Only a few days after receiving her breast cancer diagnosis, Notaro took the stage for a raw, heartbreaking, and hilarious set where she openly discussed the diagnosis, her fears, and her mother's recent death.
Notaro worked with Diablo Cody of Juno fame to mine those events again to co-create the pseudo-autobiographical One Mississippi. She plays a Los Angeles radio host battling cancer who returns to her small-town Mississippi home to attend to her dying mother. Moving in with her stepfather and brother, she reconnects with her roots and learns things about her mother that she never suspected. One Mississippi will leave you in tears, but you won't know if it's from the laughter or the sadness.
Launched: November 5, 2015
Genre: Comedy
Starring: Tig Notaro as Tig Bavaro, Noah Harpster as Remy, John Rothman as Bill
Seasons: 2
Status: Cancelled
One Mississippi reviews
What the critics are saying
On season 1: "One Mississippi literally cannot wholly belong to Notaro, but her perspective, voice and humor shines through in every facet. The stand-up comedian, radio storyteller and writer turned a corner in her career when she started discussing her cancer treatments during shows, going so far as to perform a set topless to demystify her scars and embrace her survival. Some of these same topics come up in the new series, but One Mississippi is an ode to her mother and family above all else." —Ben Travers, Indiewire
On season 2: "Season 2 of this loosely autobiographical show from Tig Notaro about a comedian-turned-radio-host comprises six of the warmest, most tender episodes of any show in recent memory. It's funny and thoughtful — and, this season, very frank about surviving sexual abuse. One needn't have seen Season 1 to pick up what's happening here: We have lots of depictions of what love is, and plenty more of what hate and indifference are, but "One Mississippi" captures the easy comfort of just liking people, be it romantically or socially or just as an amiable policy." —Margaret Lyons, New York Times
---
The Man In The High Castle
HBO has been getting heat for its recently announced show Confederate, which imagines a modern America where the South won the Civil War and slavery is still an institution. Amazon's The Man in the High Castle has been playing "what if" to great effect for a couple of seasons now, based on the classic novel by Philip K. Dick. What if the Axis powers had won WWII, dividing the United States between them, half for Germany and half for Japan? What would that world look like, several decades after the initial shock has worn off and life has settled into a routine—however terrible? And what if some of the rebellious minds of that world began to suspect that this is not how it's supposed to be?
Launched: January 15, 2015
Genre: Science fiction/thriller
Starring: Alexa Davalos as Juliana Crain, Rupert Evans as Frank Frink, Luke Kleintank as Joe Blake, DJ Qualls as Ed McCarthy
Seasons: 4
Status: Concluded
The Man In The High Castle reviews
What the critics are saying
On season 1: "For as much as I enjoyed the Man in the High Castle pilot, I'm a little terrified at the notion of changing the seminal alternate-history novel into a TV series, one that will presumably run a few seasons. Still, former X-Files producer Frank Spotnitz is just the guy to take on Phillip K. Dick's novel of Nazis and the Japanese splitting up the United States after winning World War II, and the pilot concludes on a hell of a twist, even if you've read the book and know it's coming." —Emily VanDerWerff, Vox
On season 2: "High Castle, at its core, works best during its darkest moments, when the harsh realities lurking under the show's polished surfaces serve as a reminder that normalization is an all-too-real aspect of human nature, one that can be too easy to find yourself embracing. The universe of the show (at least, the primary one) is one filled with buried horrors, as well as the brutal reality that human beings, so often, are built to survive above all else. Season 2 seems poised to not only challenge that instinct in its characters, but make us recognize it in ourselves — and hopefully, inspire us to fight against it." —Liz Shannon Miller, Indiewire
---
The Boys
If superheroes are going to dominate the monoculture, then we at least deserve satire that's as creative and interesting as The Boys. The new Amazon Prime series is the result of a partnership between comedy veterans Seth Rogen and Evan Goldberg and Supernatural creator Eric Kripke. The combination of Rogen and Goldberg's comedic chops and Kripke's genre expertise has yielded one of the most biting superhero parodies to date. —Brenden Gallagher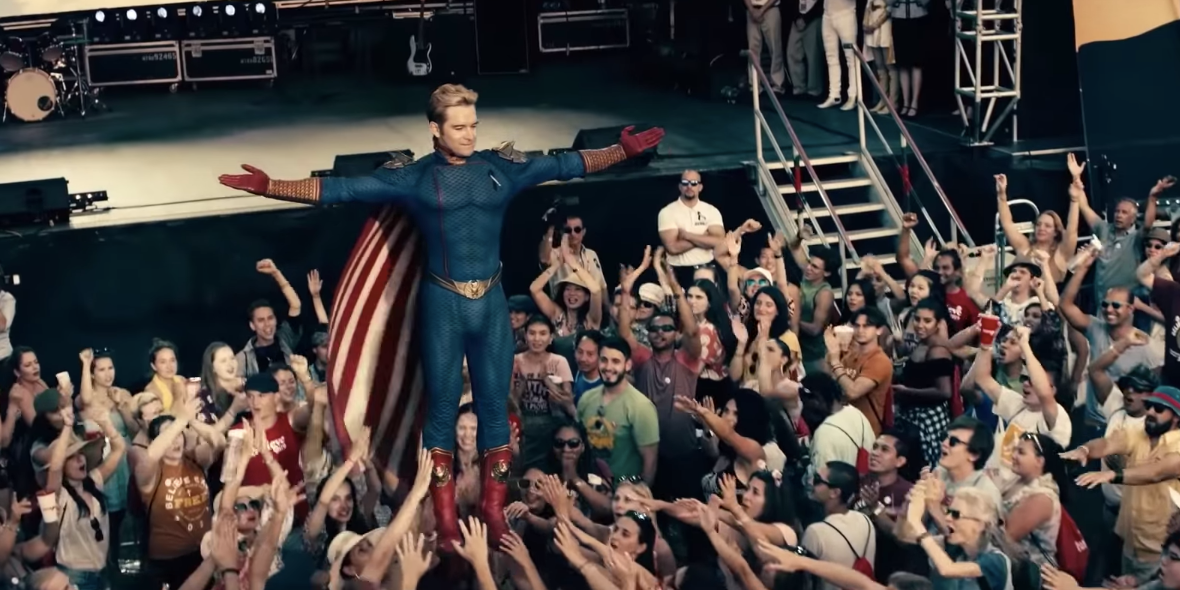 Launched: July 26, 2019
Genre: Superhero/Comedy/Drama
Starring: Karl Urban as Billy Butcher, Jack Quaid as Hughie Campbell, Antony Starr as John/Homelander, Erin Moriarty as Annie January/Starlight
Seasons: 1
Status: Season 2 commencing Sept. 4, 2020
The Boys reviews
What the critics are saying
"The premise is pretty familiar "who watches the watchmen" stuff—a ragtag team of normal humans, each with their own reasons, take on the superhero-industrial complex—but the execution is unusually strong. Still, that's not to say it's perfect. On the one hand, The Boys is an expert deconstruction of superhero stories, with an appropriately wintery view of institutional power, be it corporate, governmental, religious, or caped. On the other hand, it's an adaptation of a comic book series that launched in 2006, and to watch it in 2019 is to be forcibly reminded how much things have changed since then." —Matthew Dessem, Slate
"In between the body parts, dry humor and one-liners that don't always stick the landing half the time, you get a "what if" superpowered drama that is more a breath of fresh air than anything else. And with a second season renewal already approved, it's clear that Amazon wants to make their mark on the caped crusader trend before superhero fatigue truly takes root. If that ever becomes a thing." —Dalin Costello, Cultured Vultures
---
Hanna
This thriller impressed critics in its first season, taking a more female-centric approach to what writer David Farr (also known for The Night Manager) termed the "oddly male" 2011 source film. Hanna begins season 1 as a 15-year-old girl living in a remote forest outpost with her father, connected to a secret CIA program providing much of the show's suspense.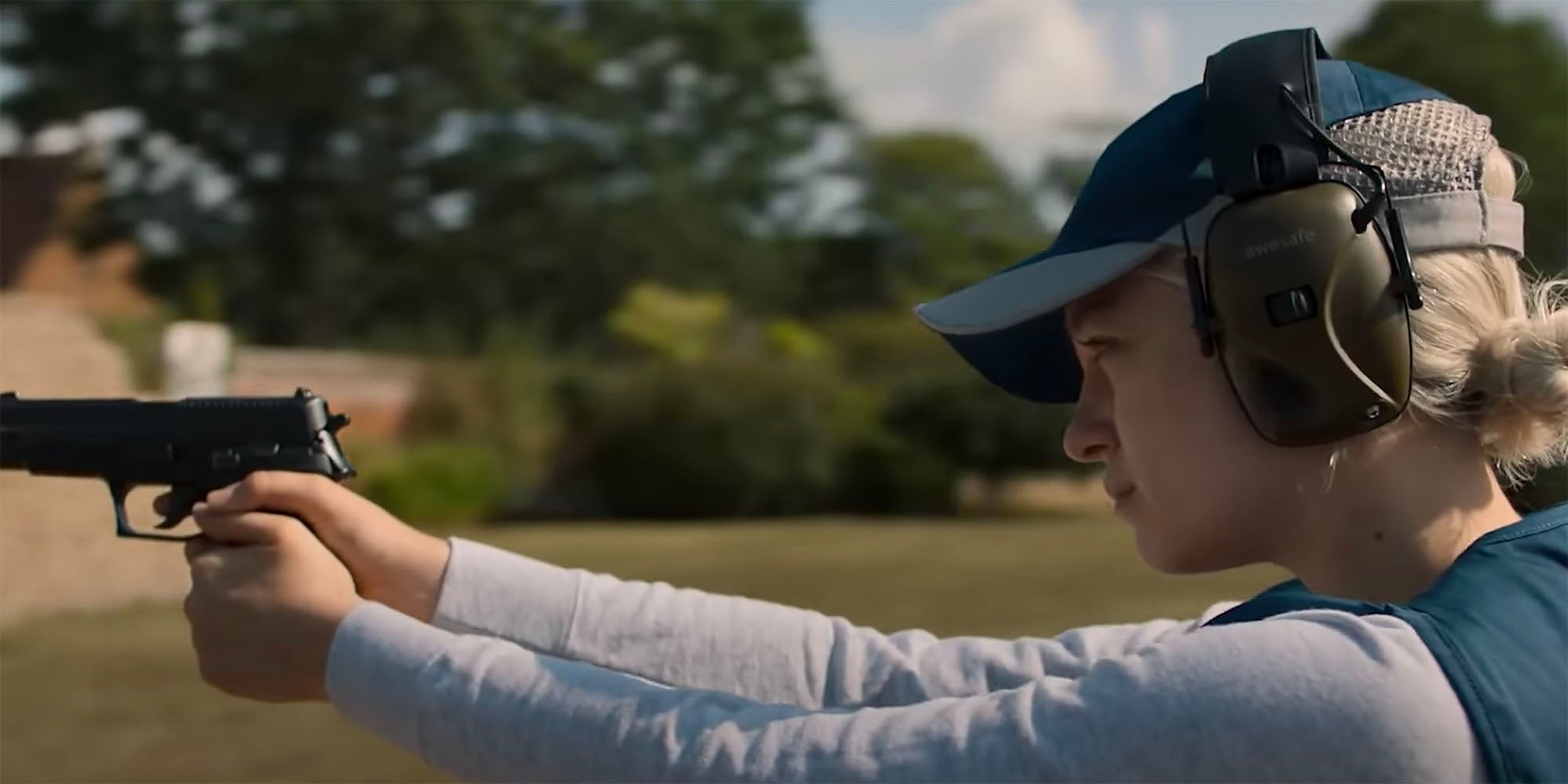 Launched: February 3, 2019
Genre: Action
Starring: Esme Creed-Miles as Hanna, Mireille Enos as Marissa Wiegler, Joel Kinnaman as Erik Heller, Noah Taylor as Dr. Roland Kunek, Dermot Mulroney as John Carmichael
Seasons: 2
Status: Season 2 started on July 3, 2020
Hanna reviews
What the critics are saying
"Joe Wright, the director of the 2011 Hanna, leaned heavily on the mythology of the story—of children enduring rites of passage on their path toward adulthood. The movie was a zippy, gory, exhilarating action parable, as Hanna shattered bones and slashed throats to the beat of a thumping score by the Chemical Brothers. The series, by contrast, uses songs by Karen O and her band, the Yeah Yeah Yeahs, and the difference in aesthetics speaks volumes. With many more hours at his disposal, Farr seems to want to go deeper under Hanna's skin, exploring the loneliness and the poignancy of a motherless girl who will always feel like an alien." —Sophie Gilbert, The Atlantic
"Creed-Miles is the best thing about the series; the actor shoulders nearly every scene, and manages to make the taciturn and seemingly affectless Hanna expressive and achingly relatable. She seems as much at home blowing away bad guys as she is hesitantly nibbling her first candy bar, or navigating the thorny emotional landscape of fellow teenagers. Hanna's father Erik has a much larger role in the show than he did in the film; he's played here with moody intensity by Joel Kinnaman; the great Mireille Enos steps into the stiletto heels of Blanchett's character, the sinister Marissa. (The two actors, who starred together in AMC's The Killing, don't share the screen often, but when they do, they charge the air between them.)" —Glen Weldon, NPR
---
Mozart In The Jungle
One of the best things about the streaming originals is how willing Amazon, Netflix, and the rest are to greenlight projects well outside the norm. Mozart in the Jungle most definitely fits that description. Created by Paul Weitz (About a Boy), Roman Coppola (The Darjeeling Limited), and Jason Schwartzman (Rushmore), Mozart in the Jungle is set behind the scenes of a major symphony. Lola Kirke stars as Hailey, a young oboist, alongside Gael Garcia Bernal as Rodrigo, a passionate conductor based on the real-life Gustavo Dudamel.
Launched: February 6, 2014
Genre: Comedy/Drama
Starring: Lola Kirke as Hailey Rutledge, Gael García Bernal as Rodrigo De Souza, Bernadette Peters as Gloria Windsor, Malcolm McDowell as Thomas Pembridge
Seasons: 4
Status: Cancelled
Mozart In The Jungle reviews
What the critics are saying
On season 1: "The strongest asset at Mozart In The Jungle's disposal is its setting, a network of performance halls, rehearsal spaces, artists' lofts, recording studios, dressing rooms, and administrative offices that comprise a viciously competitive, highly incestuous classical musical scene in New York City … Befitting its subject matter, Mozart In The Jungle depicts a symphony of characters and voices, its binge-ready structure illuminating through-lines for even the most minor players in the ensemble." —Erik Adams, AV Club
On season 3: "Really, there's much to the alchemy of what makes Mozart work that has a sense of fragility to it. Of all the visual metaphors to float up unexpectedly in Season 3, the most prominent one is that of bubbles. Beautiful, light, and delicate, even in their growing complexity, we watch them float across the screen. Watching the show brings with it the same emotions: knowing that there's something beautiful happening, something that's always on the verge of falling apart. And perhaps that's what holds us back a bit from truly engaging: We don't want to get our hearts broken." —Liz Shannon Miller, Indiewire
---
I Love Dick
Based on Chris Kraus' fictionalized 1997 memoir, I Love Dick follows one woman's journey of psychosexual obsession and how it affects her marriage. Chris (Kathryn Hahn) and Sylvere (Griffin Dunne) are a couple whose relationship is steeped in the arts. She's a budding filmmaker. He's finishing up his magnum opus, a book about the Holocaust. Together, they uproot their lives from New York City and move to the quirky, artistic community of Marfa, Texas. Unfortunately, things get seriously complicated when Chris becomes obsessed with a chiseled local college professor named Dick (Kevin Bacon).
Launched: August 19, 2016
Genre: Comedy/Drama
Starring: Kathryn Hahn as Chris Kraus, Kevin Bacon as Dick, Griffin Dunne as Sylvère Lotringer
Seasons: 1
Status: Cancelled
I Love Dick reviews
What the critics are saying
"I Love Dick is about the intersection of intellectualism and instinct—a show about people who study pornography and make films about passionate people while seeking passion in their own lives. It's a show in which it often feels like there's a lot going on, and then suddenly feels like there's nothing to it at all. In many ways, "I Love Dick" is a more ambitious program than "Transparent," although its constant playfulness with structure and character can make it a harder show with which to connect. It's constantly, purposefully pushing you away, forcing you to ask if it's about faux intellectualism or just insecure and faux itself? I think it's the former, but it's the kind of show I would never begrudge someone for absolutely hating. The only thing I would argue is that you should give it time." —Brian Tallerico, rogerebert.com
"Soloway broke ground and defied the odds with the creation of Transparent, also for Amazon, but as beautiful and powerful as that series is, it feels almost old-fashioned in comparison to Dick, which is only nominally and occasionally linear in structure … Even if viewers make an extra effort, there are going to be aspects of Dick that remain beyond reach. Repeated viewings may help get all the details, grace-note references to artists like Kara Walker and various feminist filmmakers, but this is not a series that will ever leave you feeling satisfied. Dick will leave you as Jill Soloway intends: restless, provoked, unsettled. In this case, that translates to television greatness." —David Wiegand, San Francisco Chronicle
---
Red Oaks
Amazon Prime's retro coming-of-age comedy ended in quiet foreclosure in October. During its three-season run, the cheeky series crafted a small but enamored fandom. The show follows college student David Meyer embarking on his dreams of becoming a film director after working as an assistant tennis pro at a country club. Craig Roberts stars as Meyer, bringing an earnest charm to a young man stuck in the rat race but also trying make work that's meaningful. The show takes on the leanings of a drama at times, through the solid ensemble of characters who leave their own individual marks on David, including welcome turns from '80s icons Paul Reiser and Jennifer Grey, and veteran TV actor Richard Kind. It's intriguing enough to binge now that you can stream the entire arc in one weekend.—Danielle Ransom
Launched: October 9, 2015
Genre: Comedy/Drama
Starring: Craig Roberts as David Myers, Jennifer Grey as Judy Myers, Richard Kind as Sam Myers, Ennis Esmer as Nash Nasser, Gina Gershon as Fay Getty
Seasons: 3
Status: Concluded
Red Oaks reviews
What the critics are saying
On season 1: "Red Oaks acts as an antidote to the feel-good fantasies that filled the multiplexes in the '80s and went on to live eternal afterlives in cable repeats. Operating within the "one long movie" school of binge-ready streaming series, Red Oaks' summer-long arc has enough space to depict David and friends' personal highs, their crushing lows, and the small-town mundanities that Ferris Bueller didn't have to stop and look around for." —Erik Adams, AV Club
On season 2: "We don't know the viewing statistics for Red Oaks, but unless every single Amazon Prime subscriber is watching, it's safe to say Gregory Jacobs and Joe Gangemi's brilliant coming-of-age comedy is under-seen. Despite the nation's recent over-infatuation with nostalgia-driven films and TV shows, somehow audiences overlooked this inventive and insightful gem last year — perhaps because it was one of the few period pieces not totally reliant on '80s references to sell its story. And while skipping Red Oaks may have been an unfortunate error of omission then, it's a grave mistake now." —Ben Travers, Indiewire
---
The Tick
Ben Edlund's beloved cult creation The Tick has already birthed a cartoon and a short-lived Fox sitcom, but this new iteration from Amazon feels very different. The goofball antics of earlier versions are still on display, and The Tick's mix of childlike enthusiasm and good-natured dimwittedness are front and center, but this version of the story is shaded by Arthur's past traumas and the ongoing neuroses they spawned. It's the most mature and nuanced riff on The Tick's world we've seen yet—even though it's still silly and fun as hell.
Launched: August 18, 2016
Genre: Superhero/Comedy
Starring: Peter Serafinowicz as The Tick, Griffin Newman as Arthur Everest, Valorie Curry as Dot Everest, Brendan Hines as Superian
Seasons: 2
Status: Concluded
The Tick reviews
What the critics are saying
On season 1: "The half-hour live-action show (the latest iteration of this character) remembers something essential when it comes to super-powered TV: it should be fun. Even shows that started off lighthearted have been reduced to too much focus on doom and gloom (looking at you, The Flash). And while The Tick isn't going to win any awards for its production value or for taking on emotionally intense narratives, it is an incredibly weird and unique series that is helping to mitigate superhero fatigue." —Allison Keene, Collider
On season 2: "The first season of Amazon Prime's The Tick was mostly enjoyable, but spent a little too much time getting things into gear. Early episodes put a lot of emphasis on Arthur's neuroticism (as well as The Tick's obliviousness), and while it was often rewarding to watch our reluctant hero confront his insecurities, it was reasonable to wonder when things were going to move to the next level. Thankfully, the season ended on a strong note, with lots of action and plot twists, giving viewers plenty to be excited about for a potential second season. Over a year later, that second season has arrived, and it more than lives up to its promise—this is the show we were hoping The Tick could be all along." —John Hugar, AV Club
---
Bosch
Bosch isn't groundbreaking television by any means, but it does what it does very, very well. Titus Welliver stars as Harry "Heironymous" Bosch, a taciturn L.A. police detective with a dark past. Based on Michael Connelly's best-selling novels, each season of Bosch adapts or pulls in elements from several of those books. The result is twisty, complex storytelling where—in classic detective story tradition—seemingly unrelated narratives snake around each other, eventually colliding in various clever ways. Welliver is reserved but charismatic in the lead, the sort of guy you'd want having your back during a descent into the neon-streaked darkness of L.A.'s underbelly.
Launched: February 6, 2014
Genre: Crime Drama
Starring: Titus Welliver as Hieronymus "Harry" Bosch, Jamie Hector as Jerry Edgar, Amy Aquino as Grace Billets, Lance Reddick as Chief of Police Irvin Irving, Madison Lintz as Maddie Bosc
Seasons: 6
Status: Renewed for season 7 (final season)
Bosch reviews
What the critics are saying
On season 1 pilot: "What works about this episode is its romantic, noirish treatment of Los Angeles, which looms larger than life in the background of the opening scene … It's nice to see frequent Hey, It's That Guy Titus Welliver in a starring turn, though he's not given all that much to work with — "Bosch" is subdued to a fault, and its title character plays his cards close to his chest, even when it comes to the wrongful death trial he's caught up in … As pilots go, it has a perhaps problematic lack of urgency, but I enjoyed the atmosphere, with Bosch coming across as a throwback hero without being overly anachronistic." —Allison Willmore, Indiewire
On season 6: ""Bosch" is a show of small but persistent pleasures, and they remain intact. The writing is literate but natural. The manifold story lines, including the problematic mayoral campaign of the police chief (Lance Reddick) and the coming of age of Harry's daughter, Maddie (Madison Lintz), now interning at the civil-rights law firm of Honey Chandler (Mimi Rogers), dip in and out of one another seamlessly. Welliver and Hector, and Welliver and Lintz, create relationships so quietly believable, it's as if they're in the room with you." —Mike Hale, New York Times
---
Picnic at Hanging Rock
Based on the 1967 novel by Joan Lindsay, cinephiles will likely be familiar with Picnic at Hanging Rock from Peter Weir's 1975 adaptation. Both versions focus on the disappearance of a group of students and a governess from an Australian girls' school called Appleyard College during a picnic on Valentine's Day, 1900. Where the miniseries and the film diverge is in how they chronicle the aftermath of these events. While the film resolves little of the mystery, choosing to focus more on the effects the women's disappearance has on the school and its denizens, the miniseries expands the story to include more from Lindsay's novel, providing additional backstory and answering some of the questions the movie ignores. —C.O.
Launched: May 6, 2018
Genre: Mystery/Drama
Starring: Natalie Dormer as Hester Appleyard, Lily Sullivan as Miranda Reid, Lola Bessis as Mademoiselle Dianne de Poitiers, Harrison Gilbertson as Michael Fitzhubert
Seasons: 1
Status: Concluded
Picnic at Hanging Rock reviews
What the critics are saying
"I'm halfway to being seduced by this swoony confection, which comes in six episodes and with so many blossomy female hormones, you can practically smell them. To my surprise, I find that I don't entirely dislike its pre-Raphaelite palette, its trippy mood, and its light (and sometimes not-so-light) top notes of sapphism and S&M. Really, I mean it as a compliment when I say that it makes you think of Pears soap, frantically itchy mosquito bites and sweat-soaked summer sheets." —Rachel Cooke, New Statesman
"If Weir's film was a romantic, surreal, shimmering mystery—Twin Peaks by way of John Keats—the new Hanging Rock is a more Gothic work of horror, revealing the rot that permeates the blooms of the Victorian bouquet. It's also much more modern in style, incorporating faster drumbeats and a score that's more synthesized than Weir's otherworldly panpipes. But there are still scenes that are achingly beautiful." —Sophie Gilbert, The Atlantic
---
Amazon Prime Video Guides
---
Amazon Prime Video Genre Guides
---
---
Editor's note: This article is regularly updated for relevance.
The Daily Dot may receive a payment in connection with purchases of products or services featured in this article. Click here to learn more.