Since 2013, Amazon Prime Video's original shows have entertained viewers across the world. With a Prime streaming account costing only $8.99/mo., you can enjoy a giant library of hit series like The Marvelous Mrs. Maisel, The Boys, Fleabag, The Man in the High Castle, and more.
The streaming services also features some of the best hidden gems, like Tig Notaro's One Mississippi, the coming-of-age comedy Red Oaks, and quirky favorites like Mozart in the Jungle and I Love Dick.
Where do you start? What's new, exciting, and worth watching? Don't worry– the best Amazon originals are just a click away, and we've got the rundown on them right here.
---
---
The 20 best Amazon Prime original shows
1. The Marvelous Mrs. Maisel (2017)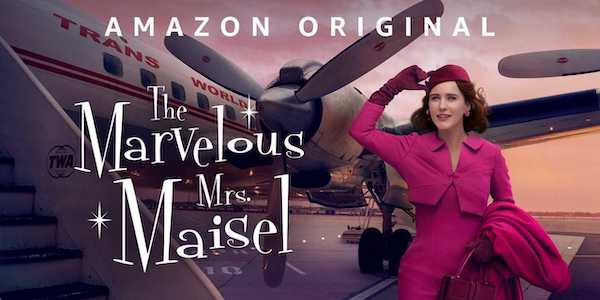 In early '60s New York, Miriam 'Midge' Maisel (Rachel Brosnahan) is a typical Upper West Side housewife. She's got two kids, an amateur comedian husband, and her parents practically live next door.
But then Midge finds out that Joel (Michael Zegen) has been stealing his jokes from other comics– oh, and he's been cheating on her. In one instant, her whole life falls apart.
So when she shows up at the local comedy club, she goes onstage herself. And she discovers something marvelous. It turns out that she's the real comedian in her family. —Chris Osterndorf
---
2. The Boys (2019)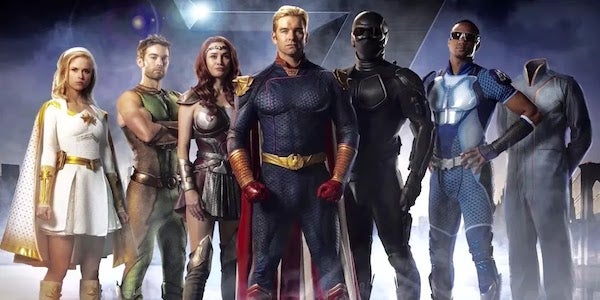 If superheroes are going to dominate the monoculture, then we at least deserve creative and interesting satire. And The Boys does not disappoint!
Comedy veterans Seth Rogen, Evan Goldberg, and Eric Kripke (Supernatural) adapted the Garth Ennis comic for a series in 2019. The combination of comedic chops and genre expertise has yielded one of the most biting superhero parodies to date, and easily one of the best Amazon Prime video original shows. —Brenden Gallagher
---
3. Fleabag (2016)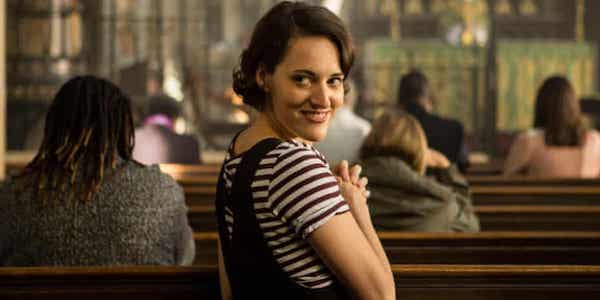 Fleabag paints a funny, quietly devastating portrait of women and the choices they face. This seems to be Waller-Bridge's personal brand, and it's why her work appeals to a lot of millennial women.
Since adapting her one-woman play into this series, Phoebe has gone on to develop BBC America's Killing Eve, and she's been tapped as a writer for the upcoming James Bond film. Still, it's hard to say goodbye to Fleabag and the character that jumpstarted her career. —Tiffany Kelly
---
4. Good Omens (2019)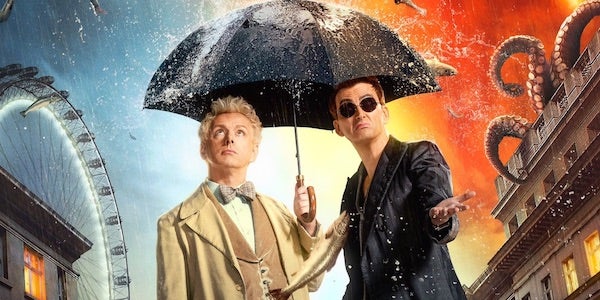 Good Omens is a welcome addition to a genre that often takes itself too seriously. The series is based on Terry Pratchett and Neil Gaiman's 1990 novel. But don't worry– you don't need to read the book to understand the plot of the six-episode series.
Led by a stellar cast and imbued with playfulness, it's a delightful comedy about the end of the world. Big-budget fantasy series are not always suitable for children, but it seems like Gaiman wanted Good Omens to appeal to a wide variety of ages. —T.K.
---
5. The Man In The High Castle (2015)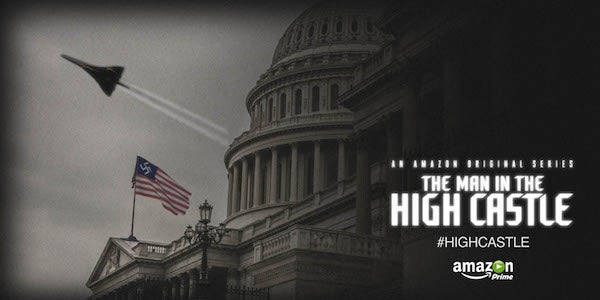 Amazon's The Man in the High Castle has been playing "what if" for a couple of seasons now. Based on the classic novel by Philip K. Dick, the show asks 'What if the Axis powers had won WWII?' In this show, the United States has been divided in half, conquered by Germany and Japan.
What would that world look like? Several decades after the initial shock has worn off, life has settled into a routine—however terrible. But there are rebellious minds who wonder if this is how it's supposed to be.
---
6. Transparent (2014)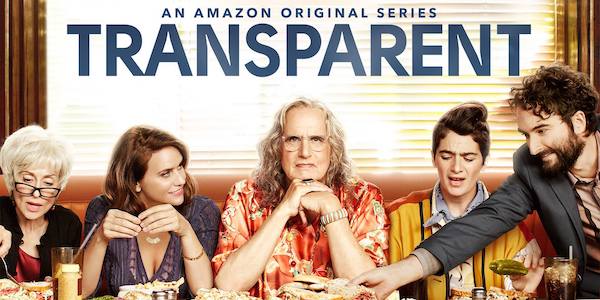 Transparent was the first show that established Amazon as a serious player on the streaming landscape. The network's flagship comedy/drama took home multiple Emmys and Golden Globes.
The series follows Maura Pfefferman, a transgender woman whose late-in-life transition catches her family by surprise. As Maura embraces her true self, her family struggles, both with the new reality and their own turbulent lives. The performances in the show alone are enough to make this one of the best Amazon Prime video original shows.
---
7. One Mississippi (2015)
Comedian Tig Notaro became a legend during a July 2012 standup set at Largo in Los Angeles. Just days after receiving her breast cancer diagnosis, Notaro took the stage for a raw, heartbreaking, and hilarious set. There, she openly discussed the diagnosis, her fears, and her mother's recent death.
Notaro worked with Diablo Cody of Juno fame to mine those events again to co-create the pseudo-autobiographical One Mississippi. Tig plays a Los Angeles radio host who is battling cancer. She returns to her small-town Mississippi home to attend to her dying mother. Sounds on-the-nose, yeah?
Moving in with her stepfather and brother, she learns things about her mother that she never suspected. One Mississippi will leave you in tears, but you won't know if it's from the laughter or the sadness.
---
8. I Love Dick (2016)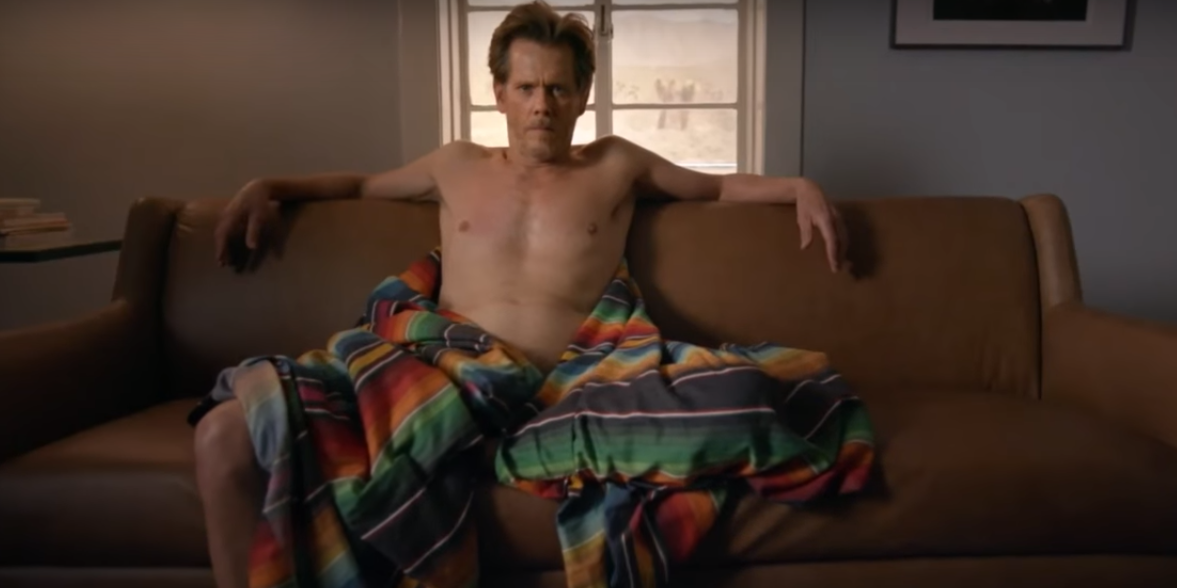 I Love Dick follows one woman's journey of psychosexual obsession and how it affects her marriage.
Chris (Kathryn Hahn) and Sylvere (Griffin Dunne) are a couple whose relationship is steeped in the arts. She's a budding filmmaker. He's finishing up his magnum opus, a book about the Holocaust.
Together, they uproot their lives from New York City and move to the quirky, artistic community of Marfa, Texas. Unfortunately, things get seriously complicated when Chris becomes obsessed with a chiseled local college professor named Dick (Kevin Bacon).
---
9. Invincible (2020)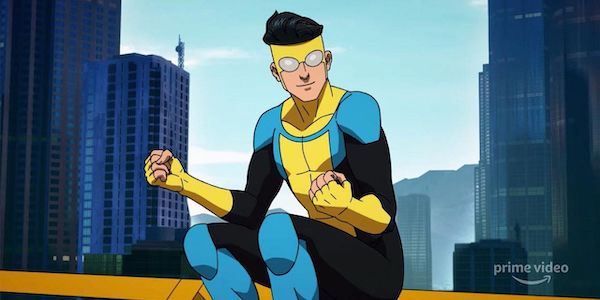 Amazon Prime has great taste when it comes to superhero comic book adaptations. If the KRASH-BOOM-POW of The Boys is a little too IRL for you, be sure to check out Invincible.
Adapted from the superhero comic by Robert Kirkman (The Walking Dead) and Ryan Ottley, this story follows Mark, a half-human, half-Viltrimite teenager whose whole world changes when his powers develop. But if you think this is your run-of-the-mill PG superhero origin story, you're in for a shock.
Featuring a star-studded cast including Steven Yuen as Mark, with Sandra Oh & J.K. Simmons playing his mom and dad. Mark Hammil, Jason Mantzoukas, and Zachary Quinto also give this fan favorite life, making it one of the best Amazon Prime video original shows.
---
11. Catastrophe (2015)
---
12. Sneaky Pete (2015)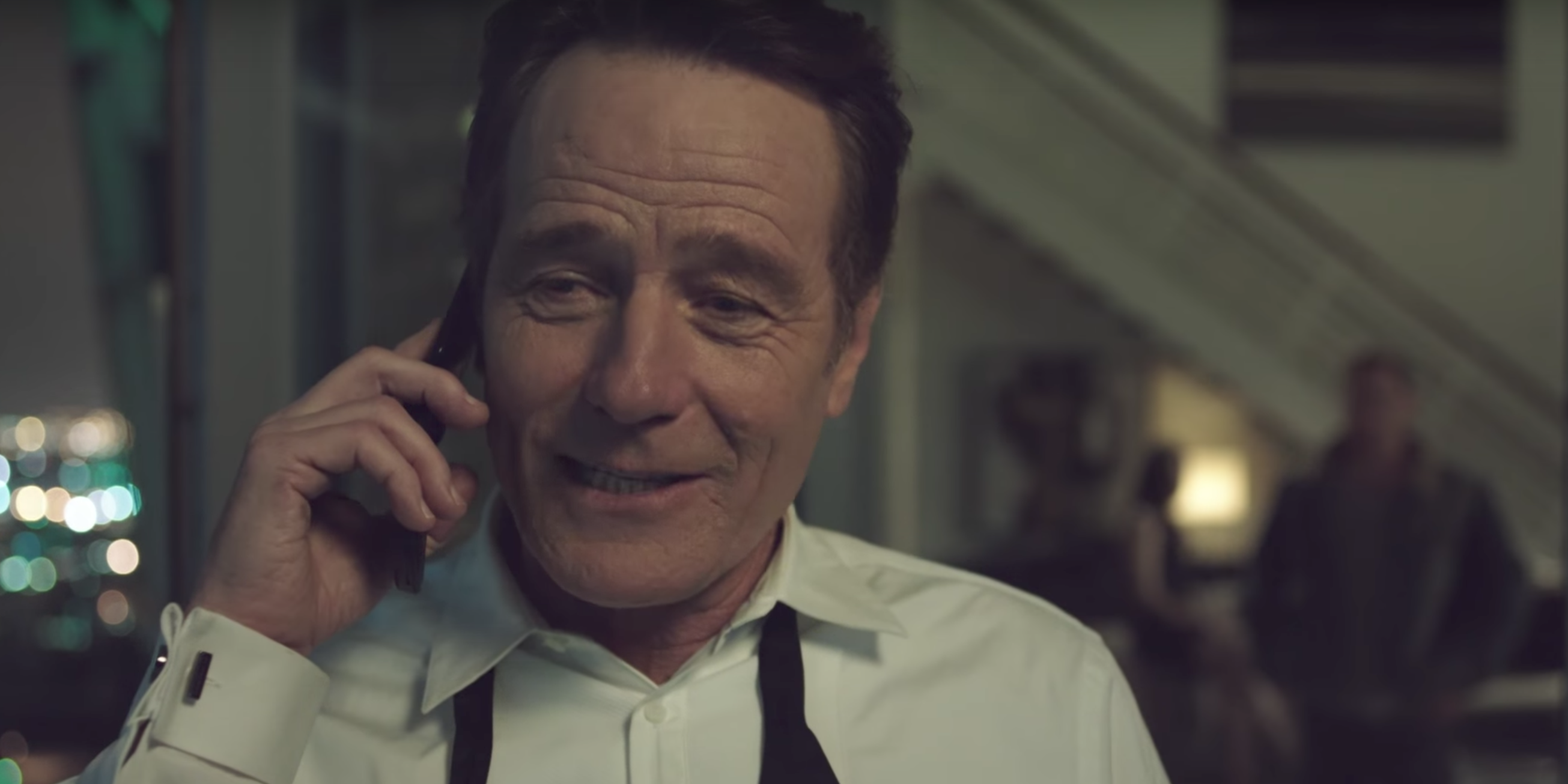 This little gem is just waiting to be discovered in your Amazon Prime queue. Giovanni Ribisi stars as a convict who takes on the identity of his former cellmate, seeking to ditch his old life and avoid some very bad people.
Chief among the bad people is Vince Lonigan, a nasty gangster with a penchant for grudges, played by Bryan Cranston. The show was created by Cranston (Breaking Bad) and David Shore (House), and the first season showrunner was Graham Yost (Justified).
---
13. Philip K. Dick's Electric Dreams (2017)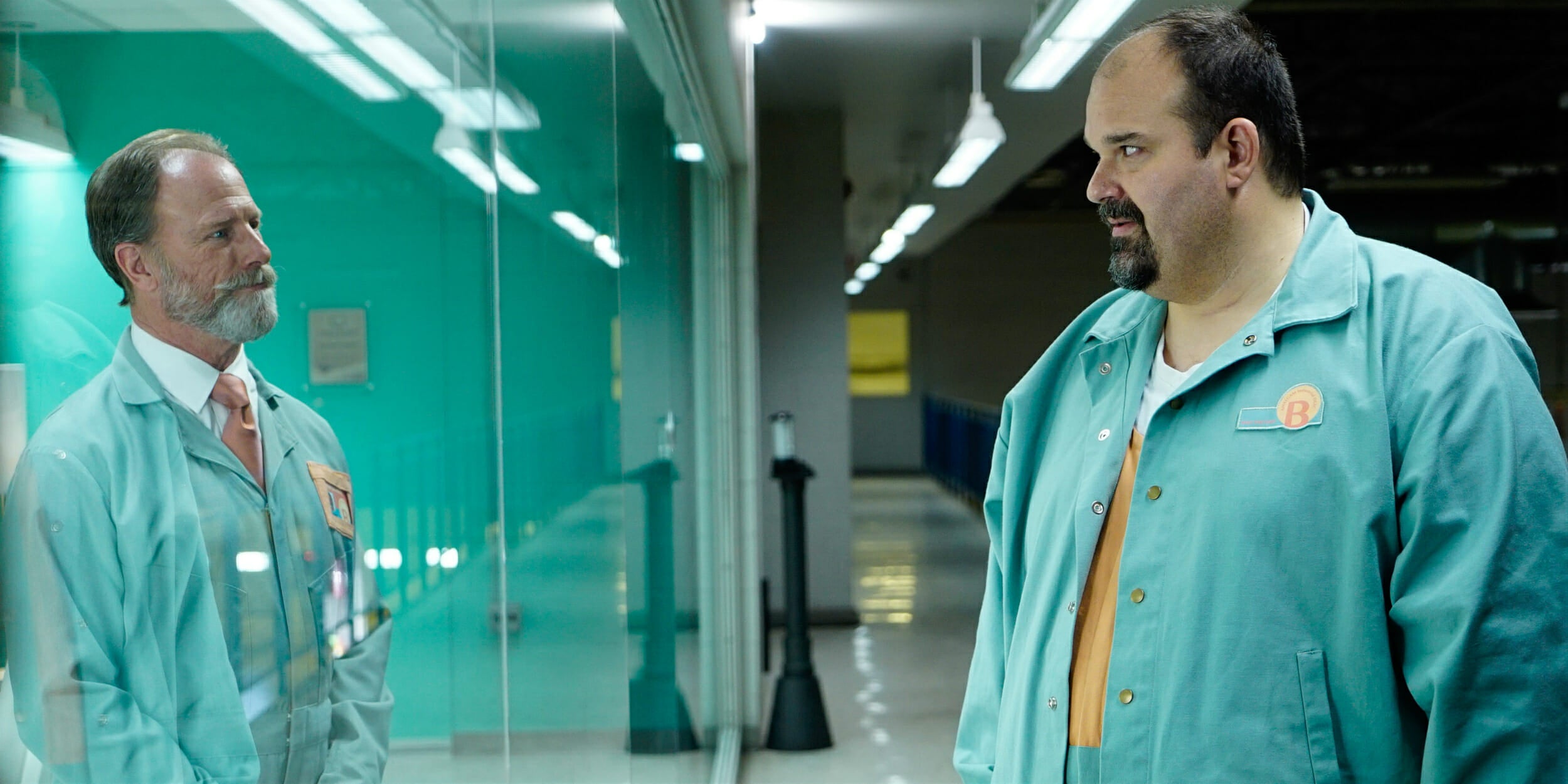 Dick's sci-fi short stories from the '50s provide the source material for Philip K. Dick's Electric Dreams, which pulls from the author's early works. The series was a collaboration with Amazon Studios and Channel 4, where Electric Dreams partially premiered in 2016.
This 10-episode series is a bit uneven. But more than 50 years later, some of his worlds still mirror our own. —Audra Schroeder
---
14. Hanna (2019)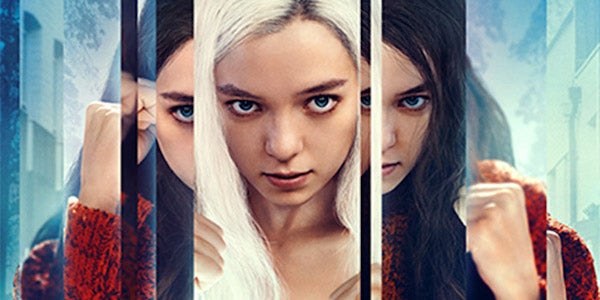 This thriller impressed critics in its first season. For starters, it takes a more female-centric approach to what writer David Farr (The Night Manager) termed the "oddly male" 2011 source film.
Hanna begins with a 15-year-old girl living in a remote forest outpost with her father. The outpost is connected to a secret CIA program. This show is full of suspense, and it's one of the most thrilling Amazon Prime video original shows.
---
15. Mozart In The Jungle (2014)
One of the best things about streaming originals is the willingness of studios to greenlight unusual projects. Mozart in the Jungle most definitely fits that description.
Created by Paul Weitz (About a Boy), Roman Coppola (The Darjeeling Limited), and Jason Schwartzman (Rushmore), Mozart in the Jungle is set behind the scenes of a major symphony. Lola Kirke stars as Hailey, a young oboist, and Gael Garcia Bernal as Rodrigo, a passionate conductor based on the real-life Gustavo Dudamel.
---
16. Red Oaks (2015)
Amazon Prime's retro coming-of-age comedy ended in quiet foreclosure in October. During its three-season run, the cheeky series crafted a small but enamored fandom.
The show follows college student David Meyer, who dreams of becoming a film director as he works as an assistant tennis pro at a country club. Craig Roberts stars as Meyer, a young man stuck in the rat race who's just trying to make meaningful art.
The show takes on the leanings of a drama at times. The solid ensemble of characters leaves their own individual marks on David, including '80s icons Paul Reiser and Jennifer Grey. It's intriguing enough to binge now that you can stream the entire arc in one weekend.—Danielle Ransom
---
17. The Tick (2016)
Ben Edlund's beloved cult creation The Tick has already birthed a cartoon and a short-lived Fox sitcom. But this new iteration from Amazon feels very different.
The goofball antics of earlier versions are still here, along with The Tick's mix of childlike enthusiasm and good-natured dimwittedness. But this version of the story is shaded by Arthur's past traumas and the ongoing neuroses they have spawned.
It's the most mature and nuanced riff on The Tick's world we've seen, while still being silly and fun as hell. Fans of a good belly laugh should check out this Amazon Prime video original show.
---
18. Bosch (2014)
Bosch isn't groundbreaking television by any means, but it does what it does very, very well. Titus Welliver stars as Harry "Heironymous" Bosch, a taciturn L.A. police detective with a dark past. Based on Michael Connelly's best-selling novels, each season of Bosch adapts or pulls in elements from several of those books.
The result is twisty, complex storytelling where seemingly unrelated narratives snake around each other, eventually colliding in clever ways. Welliver is reserved but charismatic in the lead to guide your descent into the neon-streaked darkness of L.A.'s underbelly.
---
19. Picnic at Hanging Rock (2018)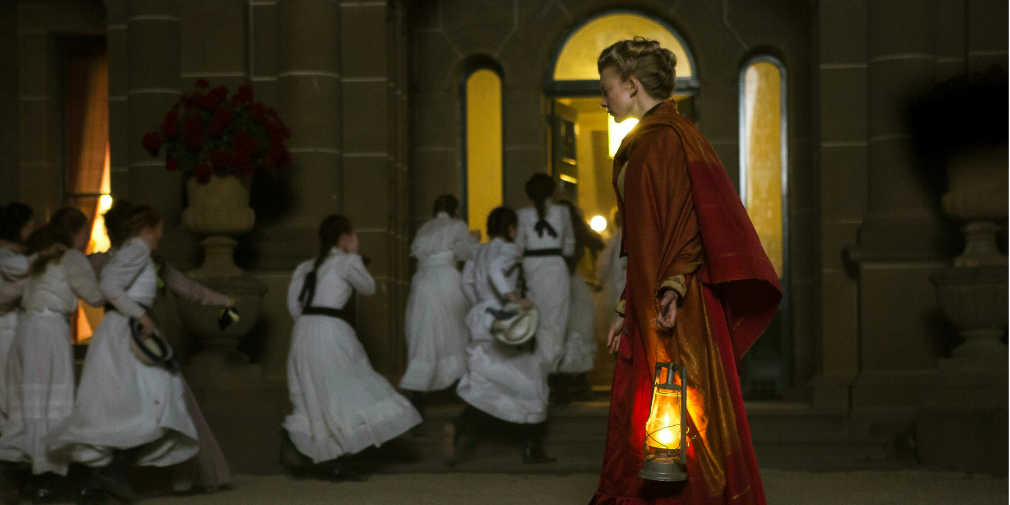 Cinephiles will likely be familiar with the 1975 adaptation of Picnic at Hanging Rock. Both the film and the series focus on the disappearance of a governess and her students during a Valentine's Day picnic in 1900.
Where the miniseries and the film diverge is in how they chronicle the aftermath of these events. While the film resolves little of the mystery, choosing to focus more on the effects the women's disappearance has on the school and its denizens, the miniseries expands the story to include more from Lindsay's novel, providing additional backstory and answering some of the questions the movie ignores. —C.O.
---
20. The Last Post (2017)
Set during the mid-1960s, The Last Post follows life in and around a unit of Royal Military Police operating in the port city of Aden—now part of the nation of Yemen. The result is a little bit Mad Men and a little bit Army Wives, and it's most definitely unique.
There's love, war, and infidelity. It can feel like a soap opera, but the jaw-dropping scenery and other storylines ensure that it's not The Bold and the Beautiful: Yemen Edition.
The series is an intriguing exploration of history that many of us don't know about– and it's still very instructive for the modern era.
---
Amazon Prime Video Guides
---
Amazon Prime Video Genre Guides
---
Monthly (Prime
Video only)
$9.99
Annually (w/
Amazon Prime
subscription)
$139
Annual (w/
Prime Student
subscription)
$69
---
Editor's note: This article is regularly updated for relevance.
The Daily Dot may receive a payment in connection with purchases of products or services featured in this article. Read our Ethics Policy to learn more.