It's not easy finding the best comedies on Amazon Prime. The service's search function needs serious work, and keeping track of what's available can be a futile effort for casual viewers. Movies often come and go without notice or jump from one platform to the other. The days of adding movies to your queue or My List and being able to work through them at your own pace are gone.
But fear not: We've tracked down all of the good funny movies on Amazon Prime. Here are the comedies on Amazon Prime you can watch right now.
---
The best comedies on Amazon Prime
Borat Subsequent Moviefilm
Viewed today, 2006's Borat feels less like a comedy and more like a blueprint for just how demented America could, and has, become. Maybe even a prophecy. Sacha Baron Cohen's wildly tone-deaf and bigoted character isn't a caricature anymore.
So is Borat Subsequent Moviefilm (aka Borat 2), which arrives as satire and reality have fused into a mewling, frothing mass, telling us anything new? It debuts 14 years after the original film turned "My wife" into a meme, though Borat doesn't know his catchphrase caught on: He's been forced into manual labor after the original film embarrassed Kazakhstan. Of course, he's given one last chance to redeem himself: Travel to America and present a gift to Vice President Mike Pence in order to restore honor to his country.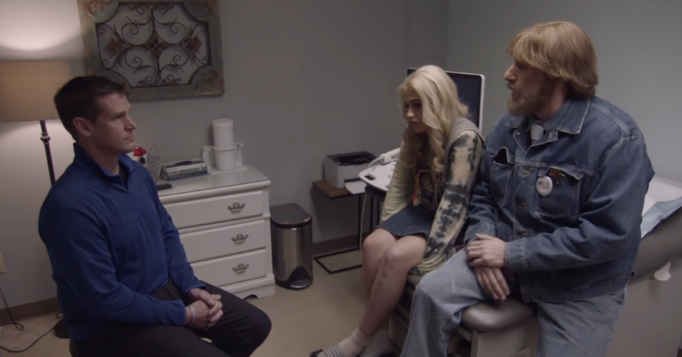 ---
Landline
Jenny Slate and Gillian Robespierre, star and director of the acclaimed Obvious Child, respectively, reteam on Landline, a '90s-set family drama. It's about sisters who uncover their father's affair and the effects of that news coming to light. It's a plotline straight out of the indie movie starter pack, but it's elevated by strong work from the cast. Abby Quinn makes a noteworthy debut playing Slate's sister, and Edie Falco, John Turturro, Finn Wittrock, and Mark Duplass are all terrific.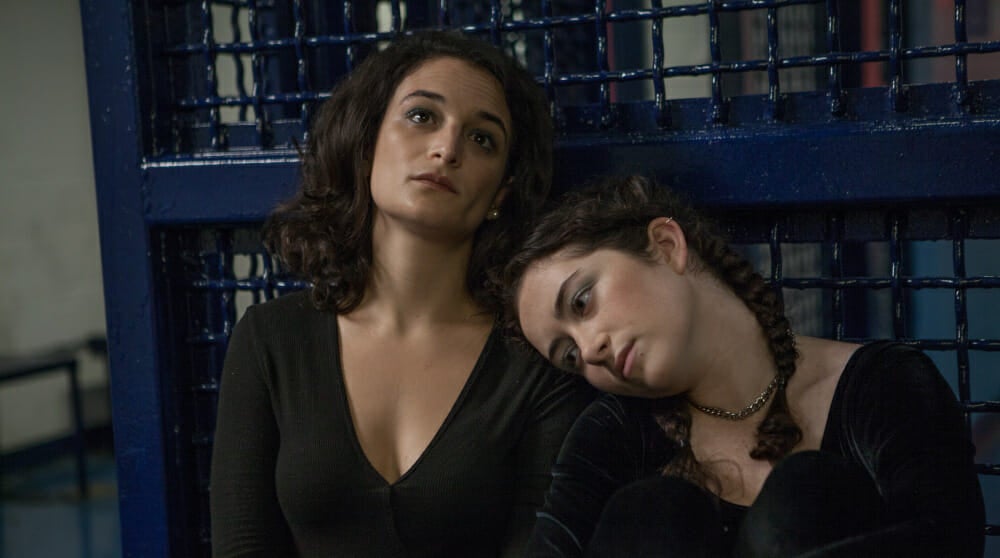 ---
Spaceballs
If you've never seen Mel Brooks' 1987 Star Wars satire, now's the time. Dark Helmet (Rick Moranis), Barf (John Candy), Dot Matrix (Joan Rivers), and more make up the ensemble cast, and the film's many great lines and riffs will make you wish some of the newer Star Wars films and spinoffs had some better jokes.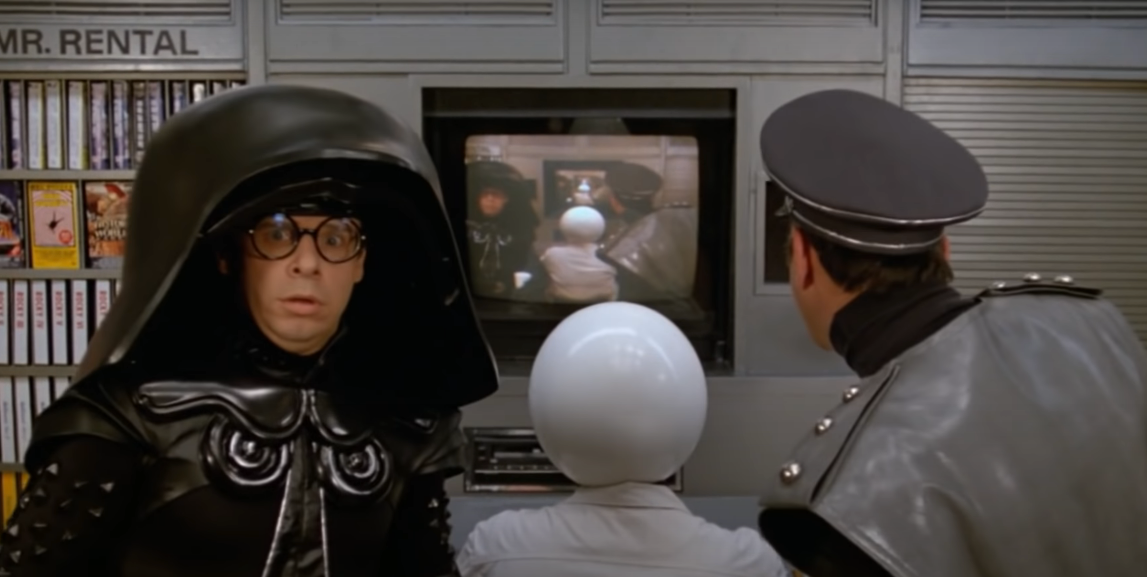 ---
The Foot Fist Way
The Foot Fist Way is the rawest, purest form of Danny McBride. He plays a brash tae kwon do instructor, Ben Simmons, who shares his considerable lack of skills with kids. Fists and foul-mouthed barbs fly as Simmons trains the kids for a tournament. Simmons is a rough draft version of Kenny Powers, and it's worth watching to see McBride and co-writer and director Jody Hill before they blew up. If you're a fan of McBride's style, you owe it to yourself to catch up with The Foot Fist Way.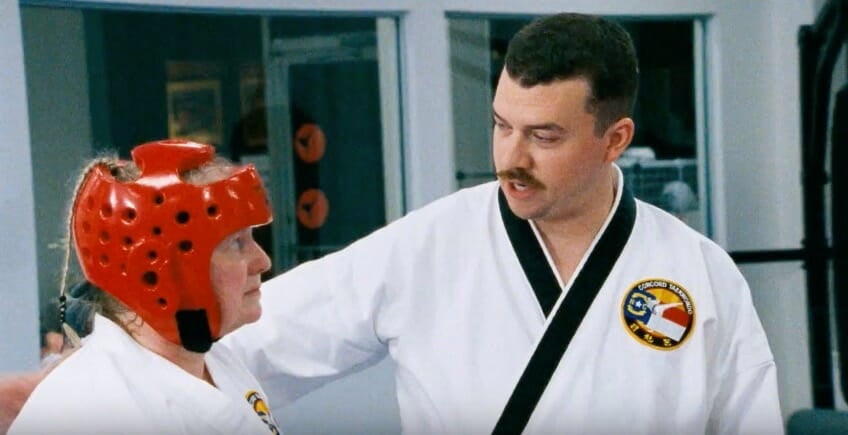 ---
The Big Sick
The real-life relationship between Kumail Nanjiani and Emily Gordon provides the basis for this charming romantic comedy. An Amazon original comedy, The Big Sick deals with the dynamic of the couple's interracial relationship and how it affects their families, his family more than hers as well as Gordon's hospital stay and medically induced coma. Nanjiani and Gordon wrote the script, with Nanjiani playing himself and Zoe Kazan playing Gordon.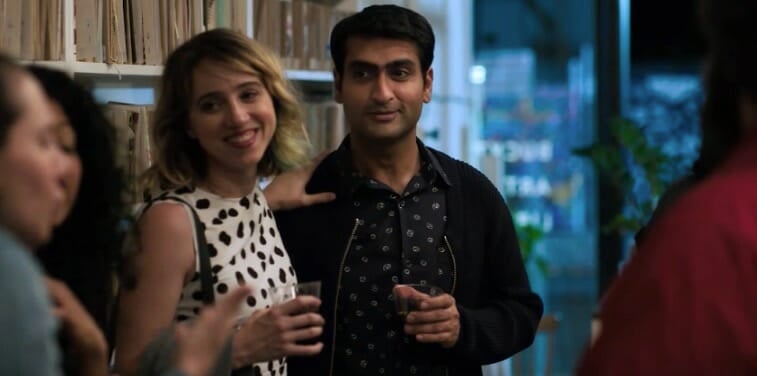 ---
The Little Hours
If you like your comedies on the dirty side, then you need to add The Little Hours to the top of your queue. From writer-director Jeff Baena, The Little Hours follows a man on the run who takes refuge in a convent and sets the nuns a tizzy. He must maintain his cover as a deaf man while also managing the nuns' sexual advances.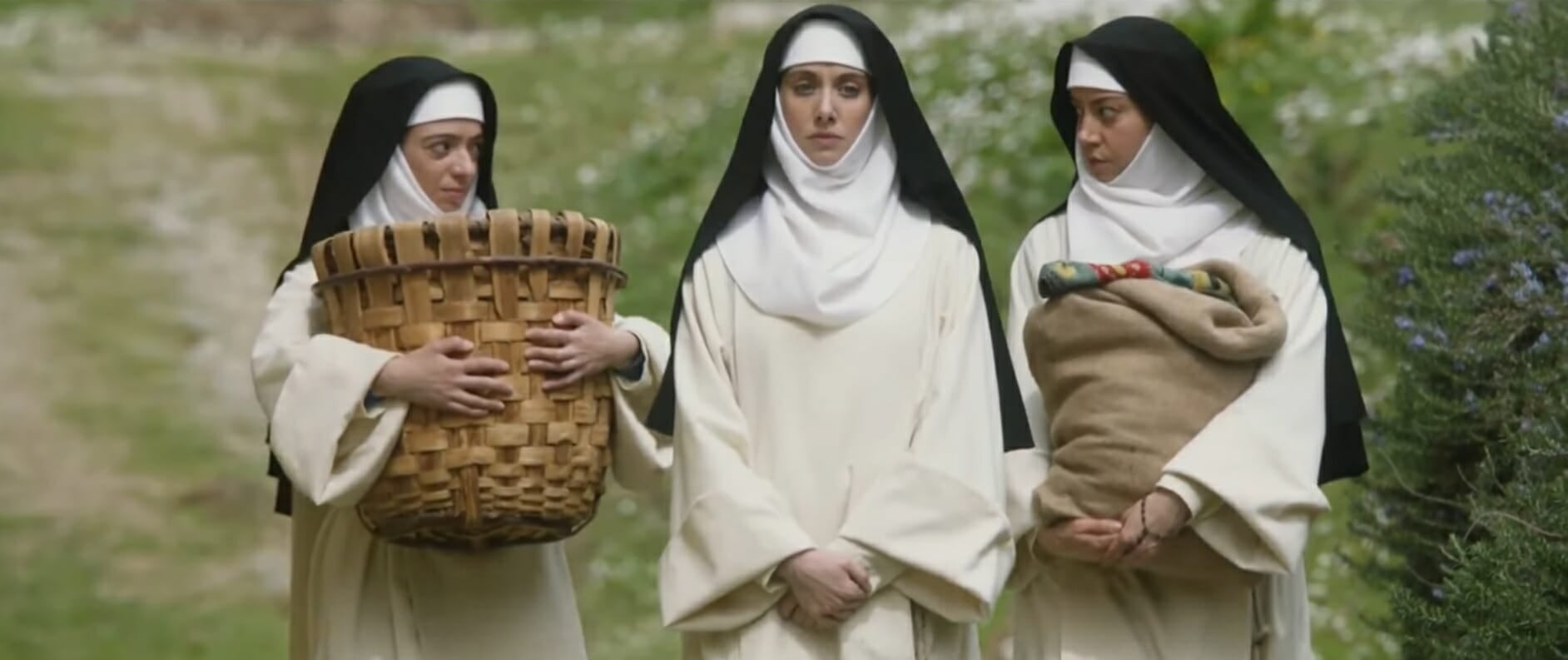 ---
Blow the Man Down
Danielle Krudy and Bridget Savage Cole's debut film concerns murders in a small Maine fishing town and focuses on the women who live there. Two sisters, Priscilla and Mary Beth, have just lost their mother and are trying to figure out what to do with their lives. That leads Mary Beth to the company of a possible serial killer, which leads to a dead body with a harpoon in it. Margo Martindale plays the madam of a local brothel; Annette O'Toole, Marceline Hugot, and Jane Squibb are the town's peanut gallery.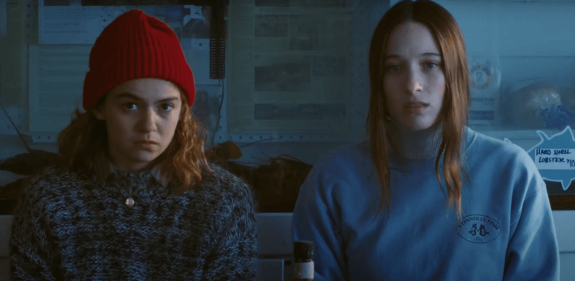 ---
His Girl Friday
This pitch-perfect screwball comedy captures the classic Hollywood era at its finest. Cary Grant stars as a hard-nosed New York City newspaper editor trying to win back his ex-wife and star investigative reporter, played by Rosalind Russell, and still get the paper out the door.
Based on the Ben Hecht/Charles MacArthur play The Front Page, 1940's His Girl Friday takes place almost entirely in a newsroom, which gives the movie a certain intensity, while Howard Hawks (the titan behind The Big Sleep, Red River, and Bringing Up Baby, another Grant essential) ensures the dialogue and laughs come faster than print deadlines.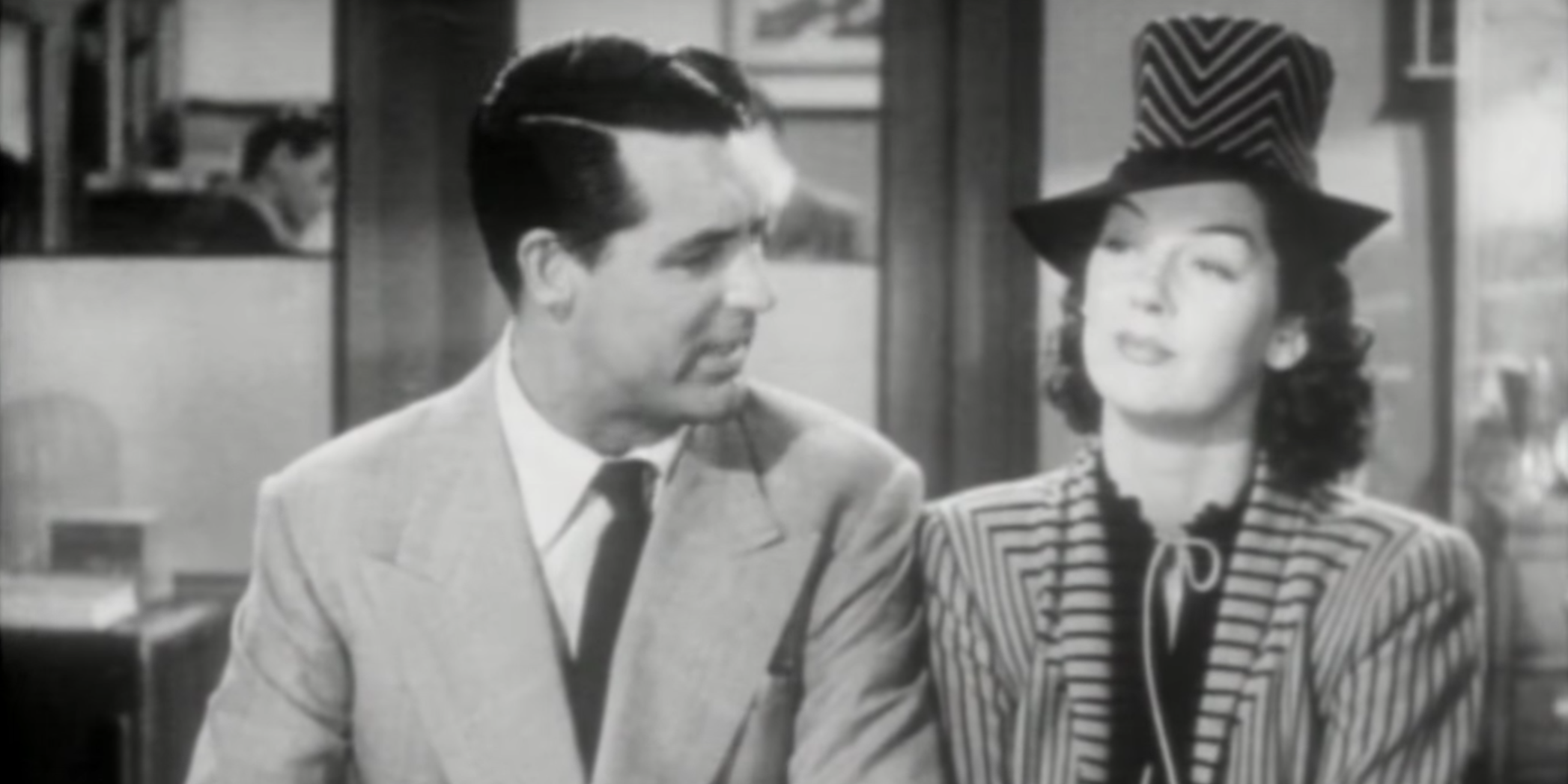 ---
Election
Here's the thing about Election: You need to watch it at least twice, preferably several years apart. How you feel about the sad-sack high school teacher played by Matthew Broderick, the ambitious overachiever student played by Reese Witherspoon, and their escalating feud might change depending on how old you are. But even if you find out you are always Team Broderick or always Team Witherspoon, it's worth rewatching just for the laughs, which, in classic Alexander Payne style, are born from familiar humiliation and recognizable human folly.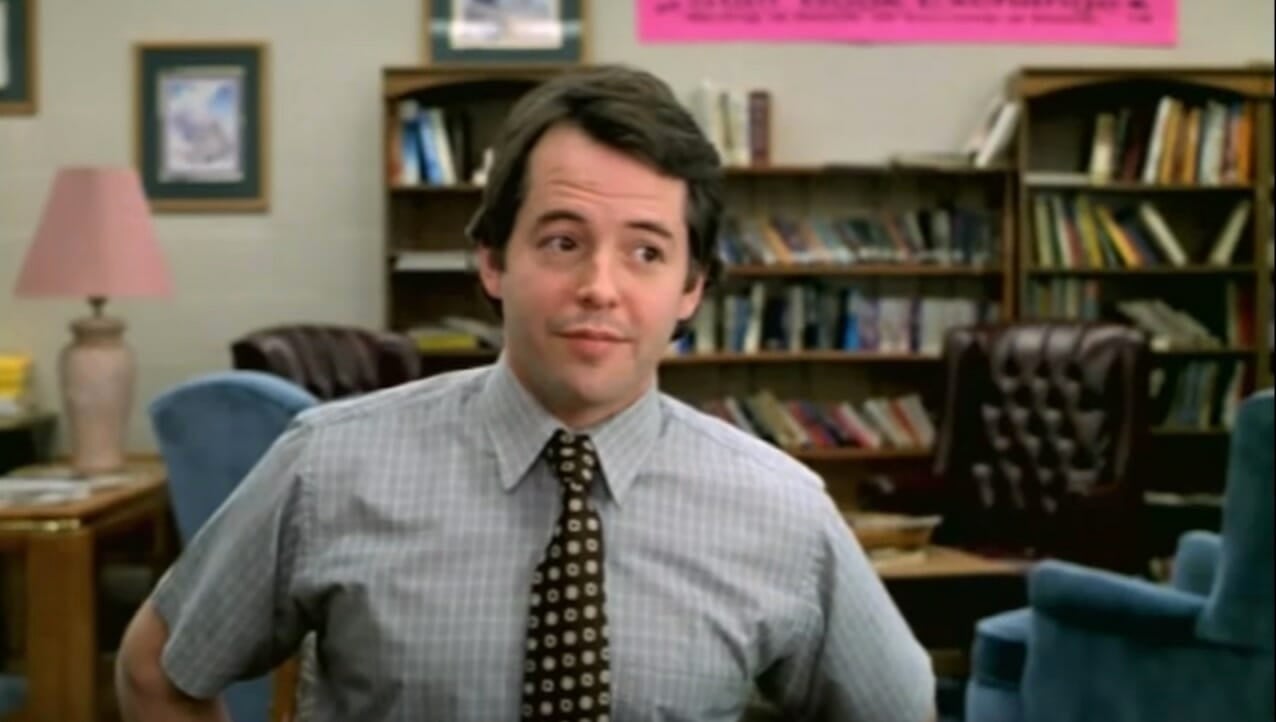 ---
Fighting with My Family 
Directed by Stephen Merchant, Fighting with My Family follows a wrestling family—loosely based on British wrestler Paige's—as sister and brother Raya and Zak (Florence Pugh and Jack Lowden) try out for the WWE. Pugh as Raya is a thrill to watch, especially up against the other women picked for the team. It's a feel-good underdog movie, but it's also self-aware (see: The Rock).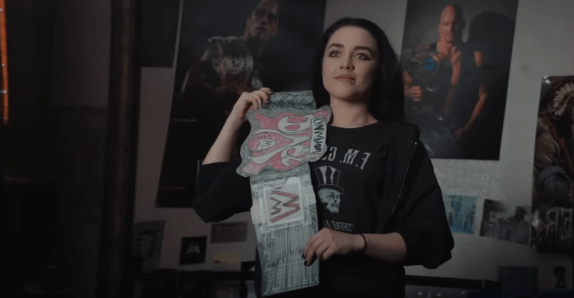 ---
Knives Out
Writer/director Rian Johnson (The Last Jedi) delivers a hilarious and intricately plotted homage to classic Agatha Christie murder mysteries, featuring an all-star cast including Chris Evans, Daniel Craig, and Toni Colette. Ana de Armas stars as the nurse of a famous mystery author (Christopher Plummer) who dies in suspicious circumstances. While his greedy relatives gather to mourn him and vie for the family fortune, they're investigated by eccentric gentleman sleuth Benoit Blanc (Craig). —Gavia Baker-Whitelaw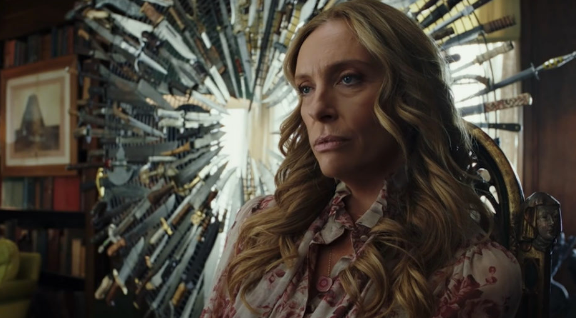 ---
The Farewell
Lulu Wang's 2019 film managed to beat Avengers: Endgame at the box office, and that's not its only feat. Awkwafina leads the film as Billi, an aspiring writer whose life is uprooted when her grandmother is diagnosed with cancer and her family travels to China to say goodbye (under the guise of a wedding). It's inspired by Wang's own story of familial secrecy, which only adds to the emotional narrative, one that explores a generational and cultural divide as well as the comedy therein.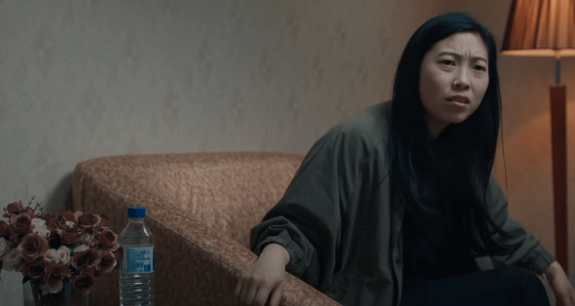 ---
Love & Friendship
Whit Stillman's adaptation of Jane Eyre's Lady stars Kate Beckinsale as a widow on a mission to find husbands who offer the most financial stability for her daughters. Love & Friendship is hilarious and refreshingly self-aware. The film earned a great deal of acclaim, with Beckinsale and Tom Bennett singled out amongst a strong cast. If you're new to Stillman's work, this is a great introduction.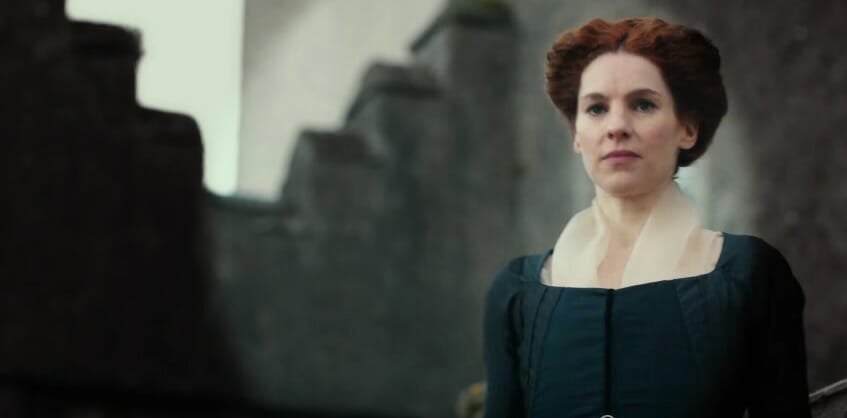 ---
Paterson
Every day for bus driver Paterson (Adam Driver) is exactly the same, and every day is also sublimely unique. Making wonderful use of repetition and recurring imagery, indie legend Jim Jarmusch's latest shows how beauty can be found everywhere, if only you bother to look. Anchored by Driver's understated performance, Paterson is a celebration of the creative impulse, and its ability to impart mystery and import to even the most innocuous of things. —David Wharton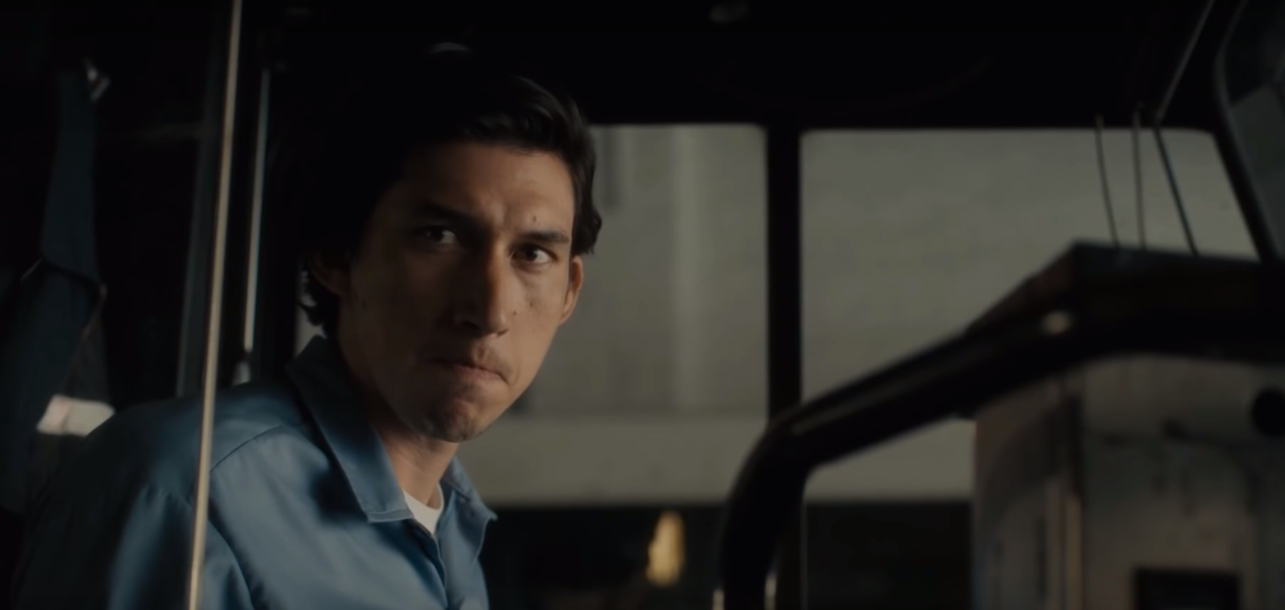 ---
Jeff Who Lives at Home
The hyper-prolific brothers Jay and Mark Duplass delivered one of their best films with this 2011 dramedy. Jeff (Jason Segel) is a slacker who spends a day with his brother Pat (Ed Helms). What starts out as a simple errand turns into the brothers sneaking around to see if Pat's wife is having an affair. Along the way, the day turns out to be a major turning point in Jeff's life. It's not surprising that the Duplass brothers would find great success in a movie centered on brothers.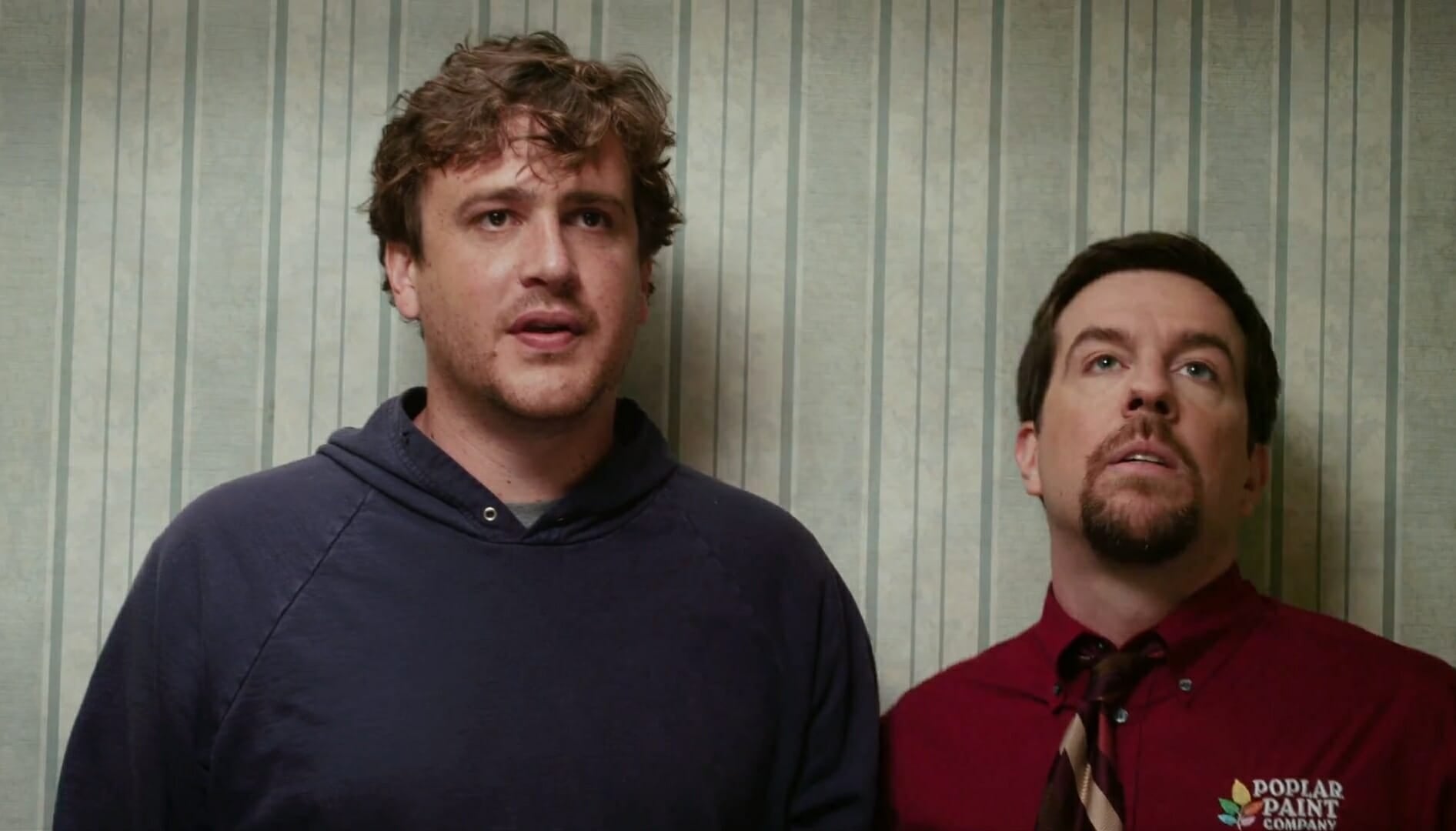 ---
Young Adult
Jason Reitman and Diablo Cody rekindled their Juno magic with the acerbic and darker Young Adult. Charlize Theron stars as Mavis, an author, who returns home after her divorce and sets out to win back her married ex. Mavis is a tough, compelling character, and Theron gives one of her best performances. Movies about characters struggling to grow up have become a cliché at this point, but Young Adult is sharp enough to offer an insightful and pretty funny approach.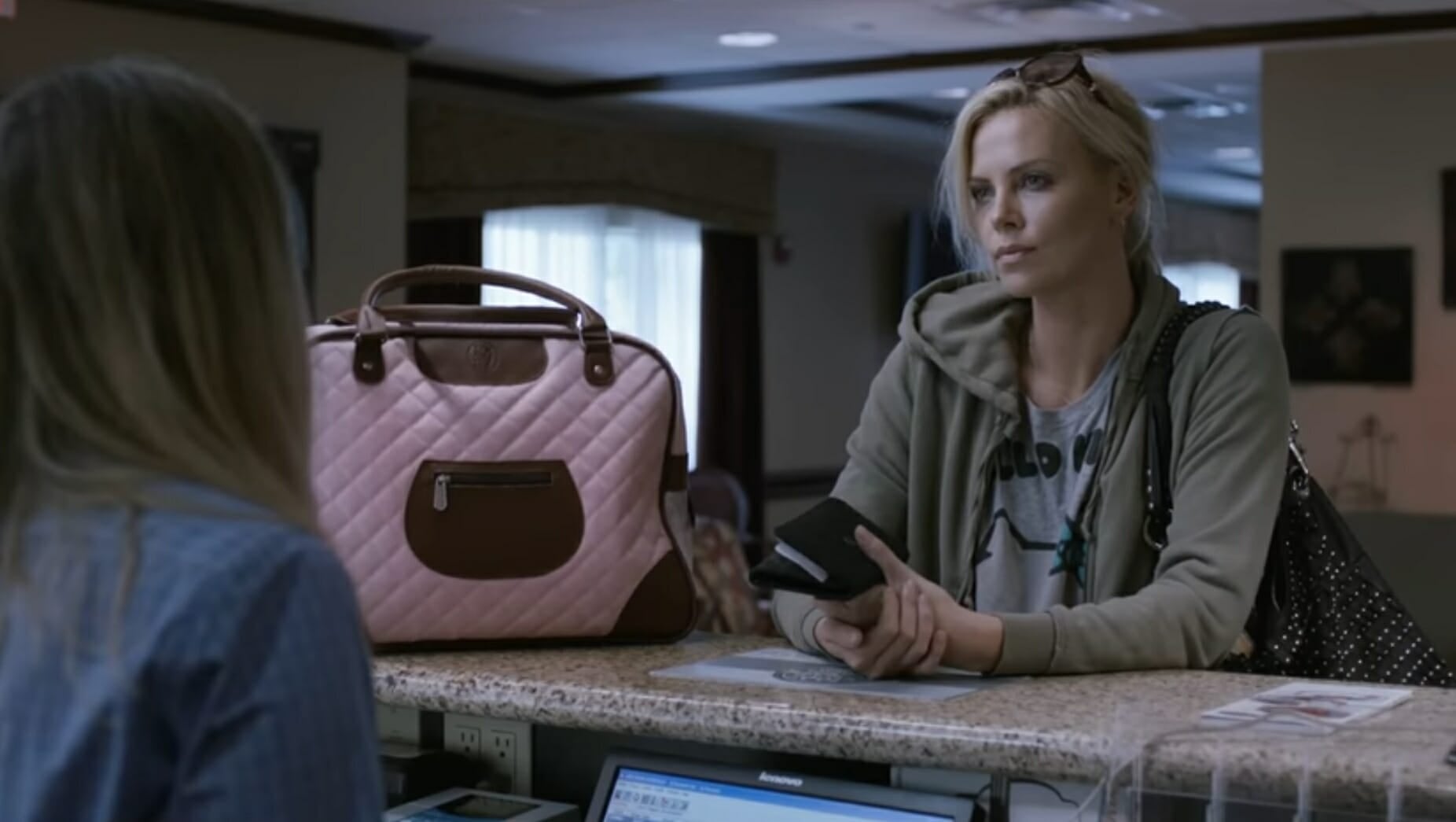 ---
Logan Lucky
Steven Soderbergh returned to feature films after his four-year hiatus with this NASCAR heist film. Toplined by a great cast (including Channing Tatum, Adam Driver, Daniel Craig, Katie Holmes, Riley Keough, and Katherine Waterston), Logan Lucky channels the easy energy and breezy fun of Soderbergh's Ocean's films. The movie won't blow you away with its originality, but when everyone is operating at this level, the joy becomes infectious.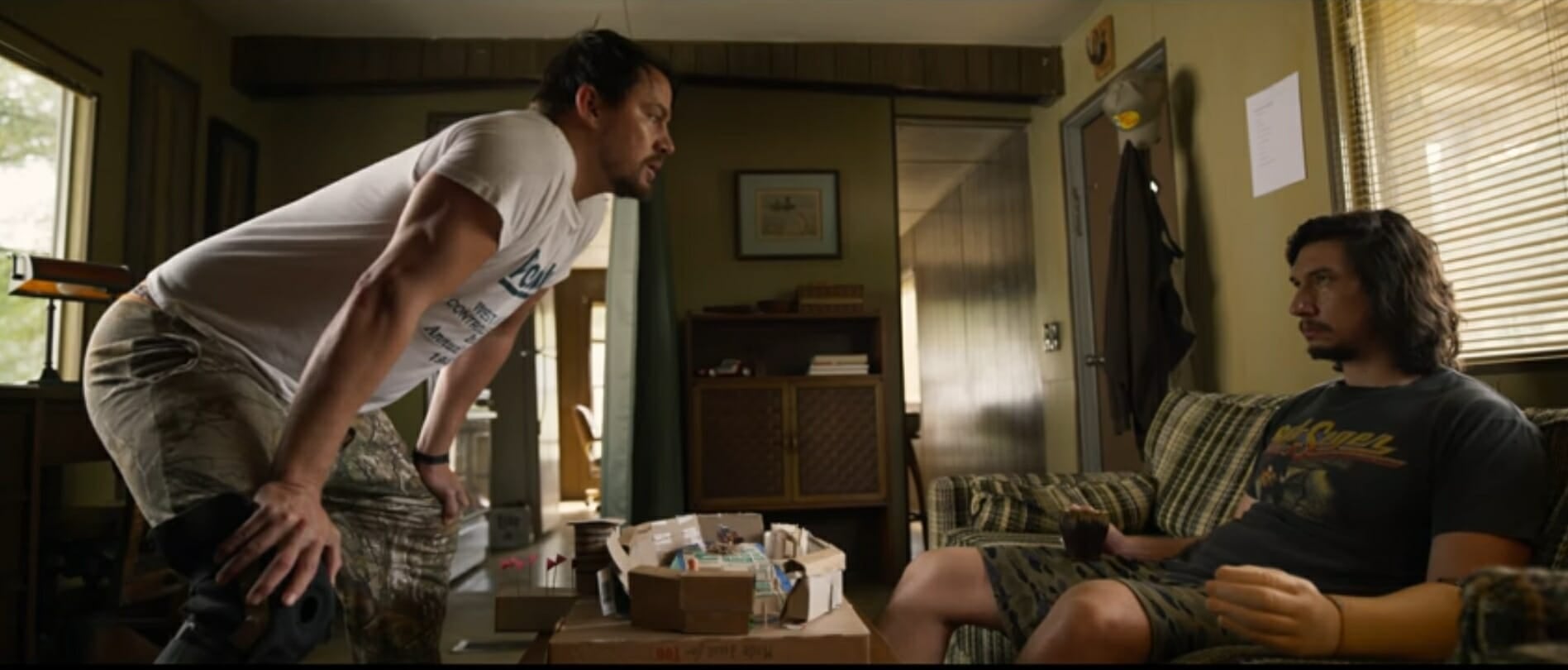 ---
Deadheads
This horror comedy movie about two self-aware zombies on a road trip delivers more laughs than scares. Deadheads wears its silliness like a badge of honor. It is relentlessly goofy, and its sense of fun is highly infectious. The road trip hits a bump when the guys realize they're being chased by mysterious men. But even when the story shifts toward action, it never loses its sense of humor.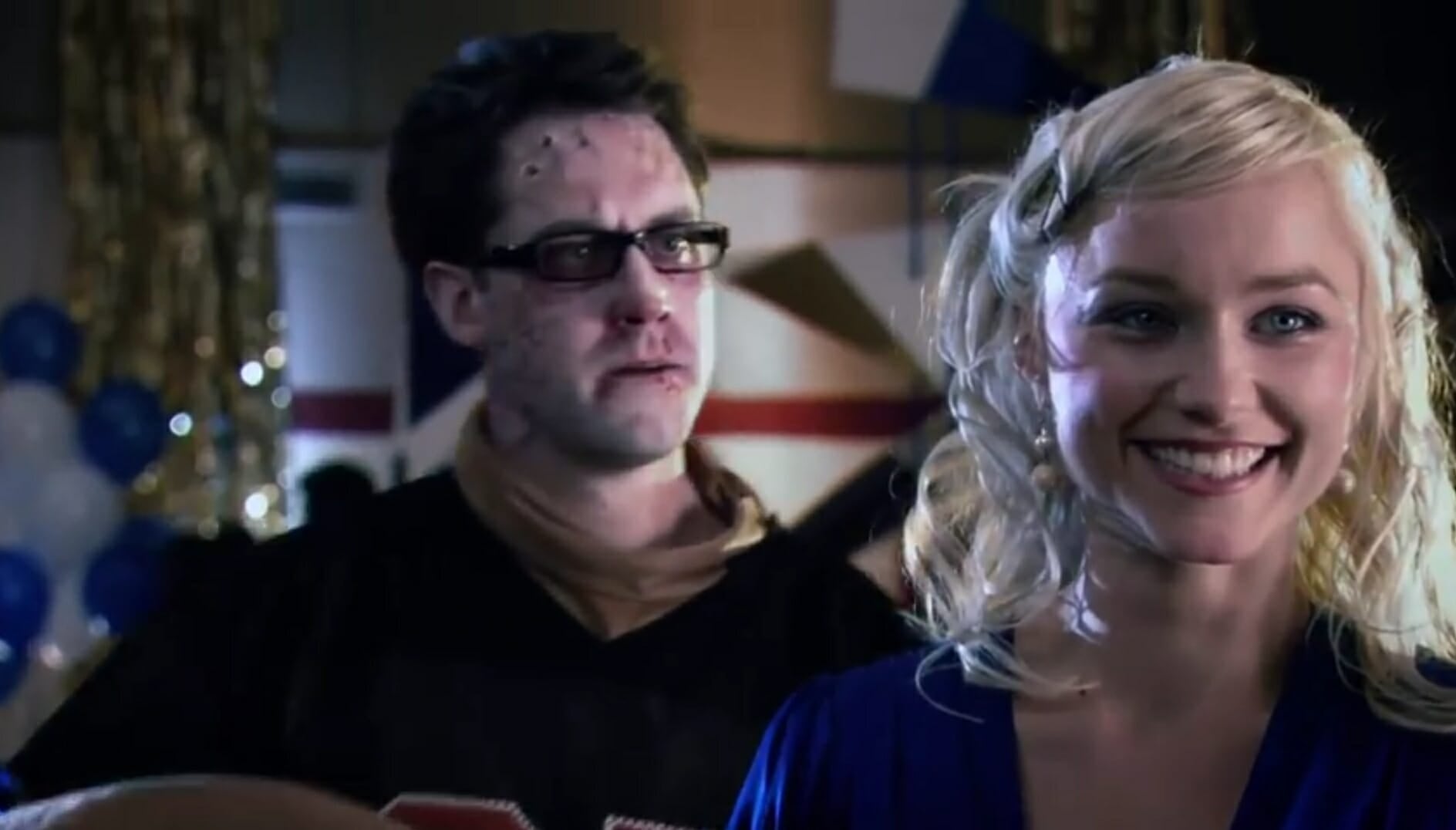 ---
Dance Flick
If you need a funny movie and want something you can watch on autopilot, the Wayans family has you covered. Between cast and crew, no less than 11 Wayans family members combine to bring us 85 minutes of buffoonery. In the vein of Scary Movie (before the Wayans left the series), Dance Flick riffs off the cheesy but awesome dance movies that flooded the market during the '00s.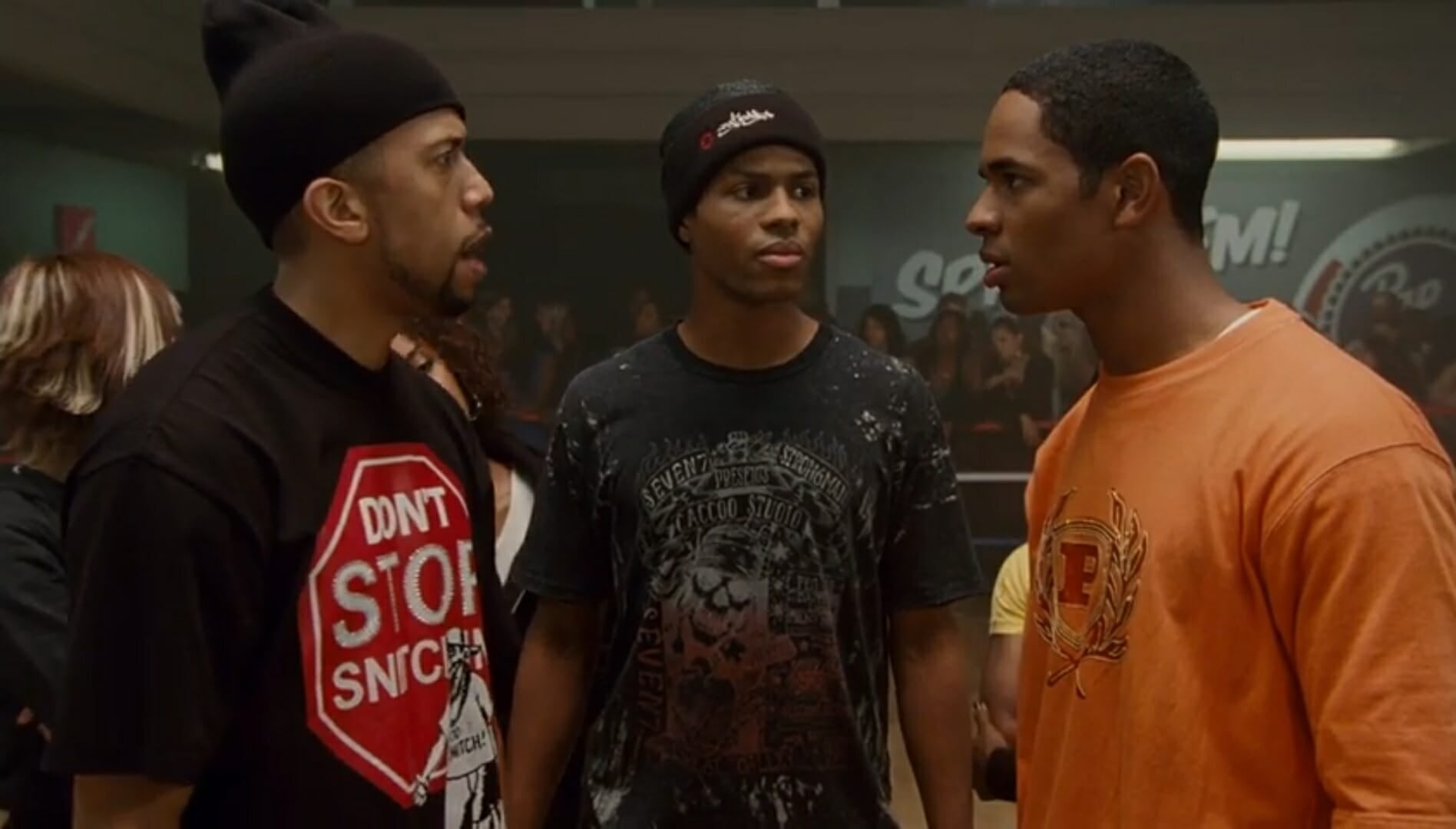 ---
Jay and Silent Bob Strike Back
Kevin Smith has more acclaimed movies on his resume, but none funnier than Jay and Silent Bob Strike Back. The stoner duo (played by Jason Mewes and Smith) move from the sidelines to the spotlight as they set out to Hollywood in order to sabotage the movie based on their likeness.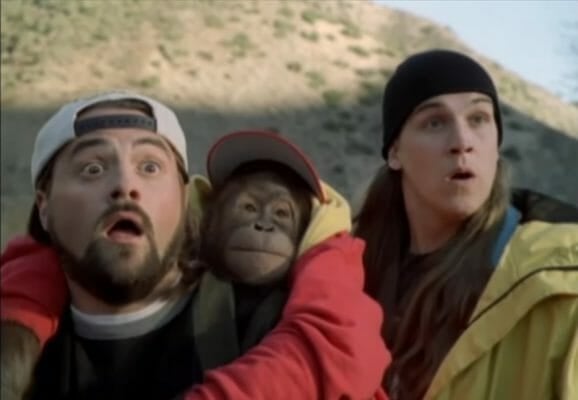 ---
Grease
Grease is a silly movie. It's got silly songs, silly dancing, silly costumes. But silly doesn't necessarily mean bad. Yes, the ending feels a little regressive today. But if the rapturous reception of the 2016 live version is any indication, Grease may still be, if not the best or most important musical ever, perhaps the most popular.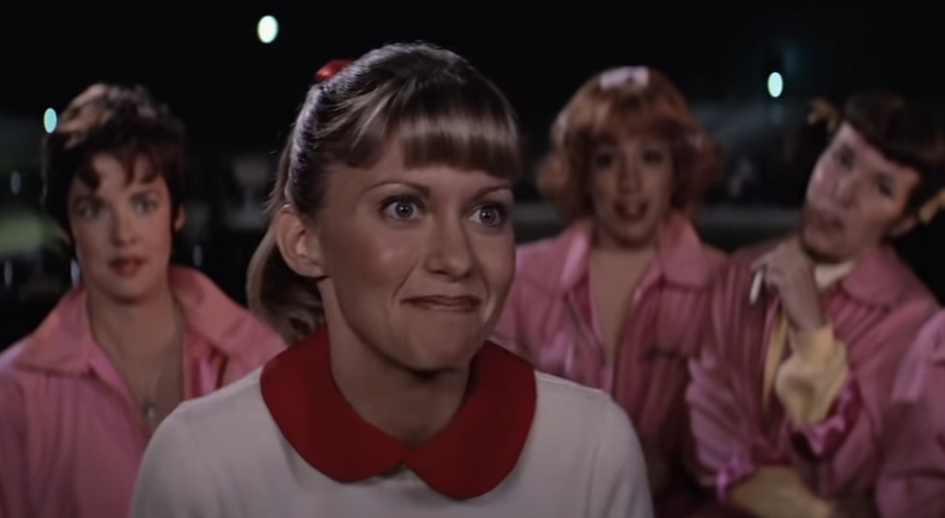 ---
What If
Daniel Radcliffe's post-Harry Potter movies have been all over the map in terms of quality, but they've all been interesting. What If stands out for being a low-key anti-romcom romcom. Radcliffe and Zoe Kazan star as the central duo. They're happy being friends but have too much chemistry to stay that way forever. Radcliffe and Kazan make for an adorable pair, and their chemistry drives What If's success.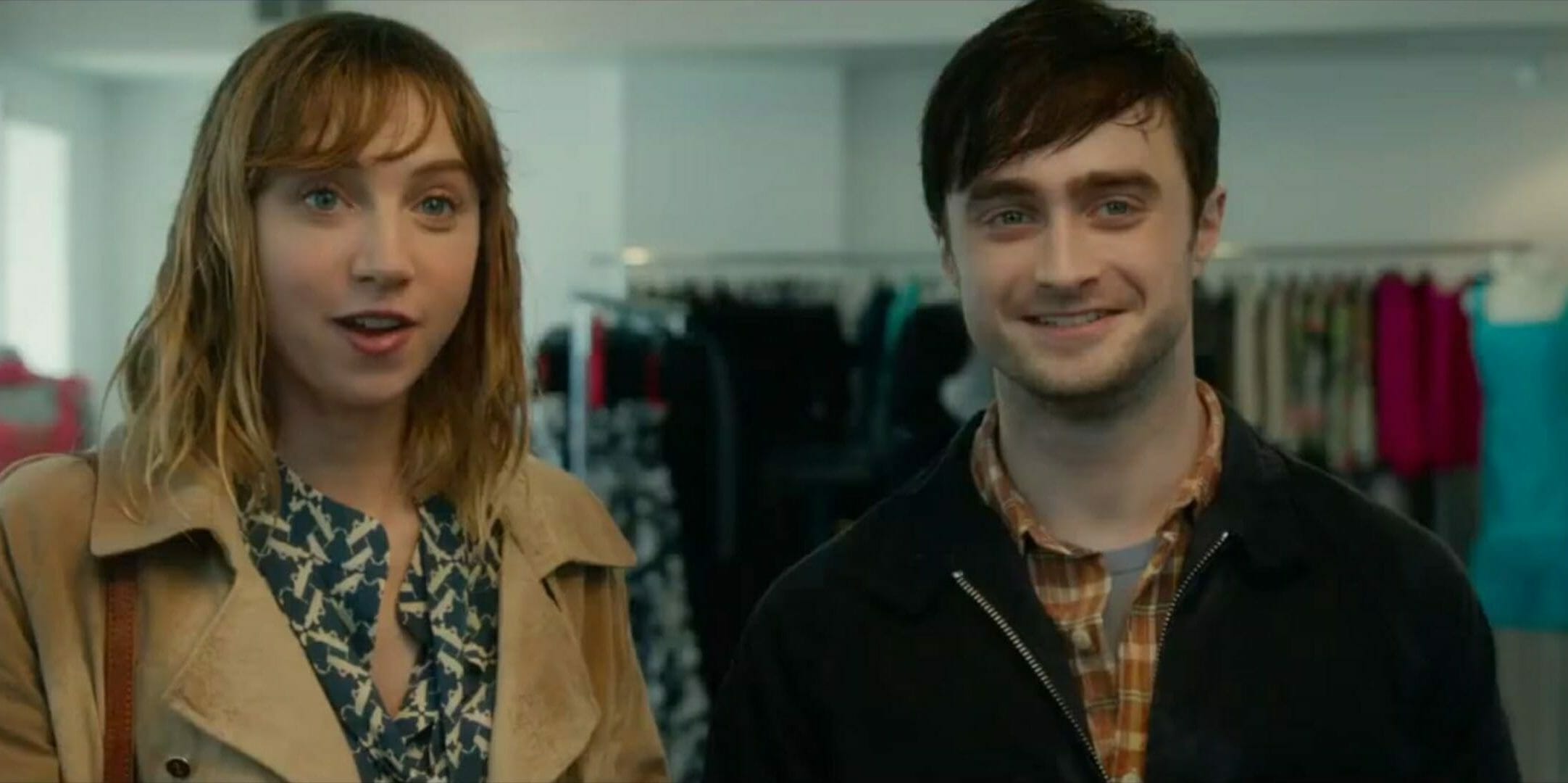 ---
The Lighthouse
Director Robert Eggers (The Witch) delivers another unique historical drama, this time geared more toward comedy and psychodrama than horror. Robert Pattinson and Willem Dafoe star as a pair of 19th century lighthouse keepers trapped together on a small, stormy island, driving each other slowly mad. Filmed in black and white using vintage hardware and camera techniques, The Lighthouse is both artistically distinctive and enormously entertaining.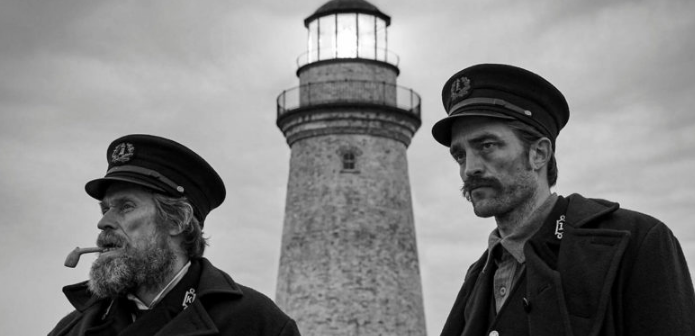 ---
Almost Famous
Almost Famous has it all, from the great performances by Patrick Fugit, Kate Hudson, Philip Seymour Hoffman, and everyone else, to catchy music, and effortlessly good writing. Based on Cameron Crowe's own experience as a writer for Rolling Stone, the film follows a young writer (Fugit) as he goes on the road with the band Stillwater.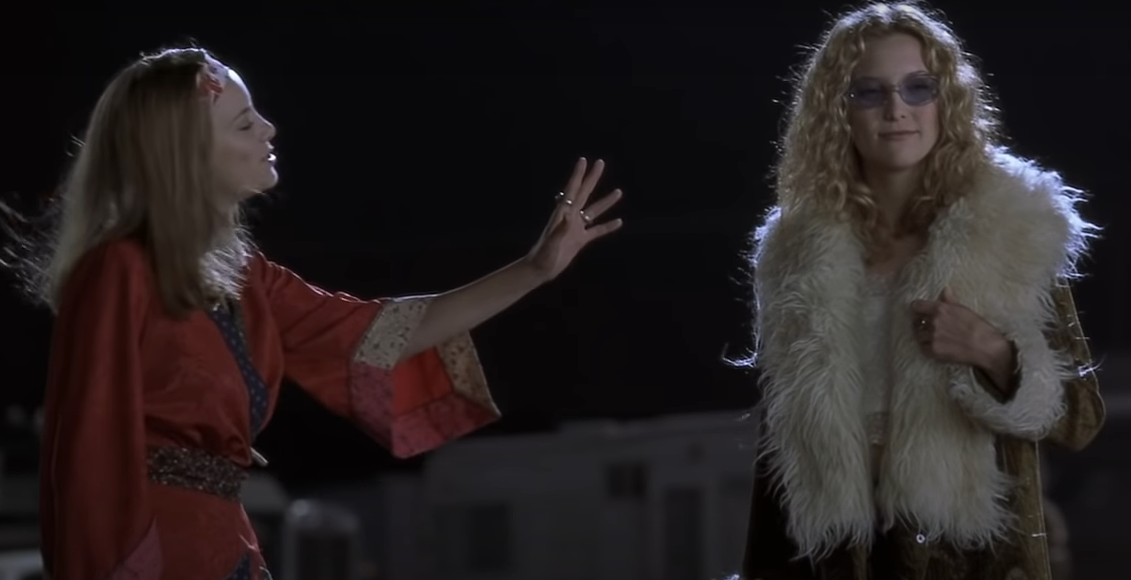 ---
A Knight's Tale
It almost feels unfair to describe A Knight's Tale as an underrated gem. Surely, everyone knows it's a masterpiece, right? Written and directed by Brian Helgeland (L.A. Confidential), it's an eclectic blend of sports movie, rom-com, historical drama, and fairytale. Its pitch-perfect tone is clear from the opening scene, when our hero William Thatcher (Heath Ledger) learns that his boss, an aging knight, has died before an important joust.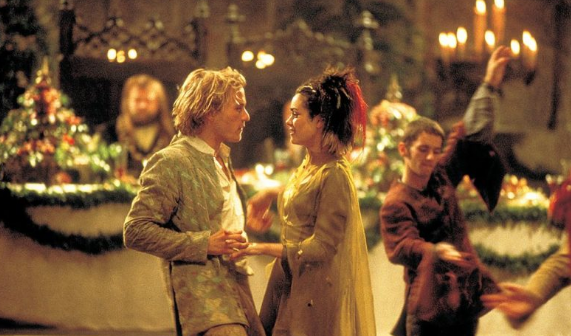 ---
Amazon Prime Video Guides
---
Amazon Prime Video Genre Guides
---
---
Editor's note: This article is regularly updated for relevance.