You're no longer beholden to cable companies if you want a broad range of television options. Thanks to modern streaming devices, it's never been easier to cut the cord. And once you do, you'll never look back. Offering thousands of channels, including unofficial ones, to entice viewers Roku offers the widest range of options in streaming.
Here's everything you need to know about the wonderful world of Roku.
What is Roku?
Roku is a digital media player that allows you to stream video, music, and entertainment content. Think of it like a DVD player you never have to put a disc in.
Roku comes in many different forms, from set-top boxes to TV sets with the service built into them. What each model has in common, however, is the ability to give you access to a host of the biggest content providers on the planet.
Each device lets you stream Amazon Prime Video, Netflix, HBO Max, Hulu Live TV, Spotify, MLB, and more from the comfort of your home sofa. It's the ideal media center for viewers who don't want to have to buy a video game console to watch digital content. Affordable, versatile, and easy to use, Roku is the great streaming equalizer.

How does Roku work?
Roku requires an internet connection. Once you connect the device to one of your TV's HDMI ports, Roku will walk you through setting up your internet connection and creating a profile. Each device comes with a remote that you use to navigate through menus and select programming.
When you first plug in your Roku, you'll find the service comes preloaded with some of the most traditional services, including Netflix, Amazon Prime Video, and Hulu.
But those apps are just the beginning. Roku has more than 3,000 available channels that you can connect to from its channel store. To find new channels, go to the main menu, and select "Streaming Channels."
Here you'll be able to search channels by category, from 4K content to free channels.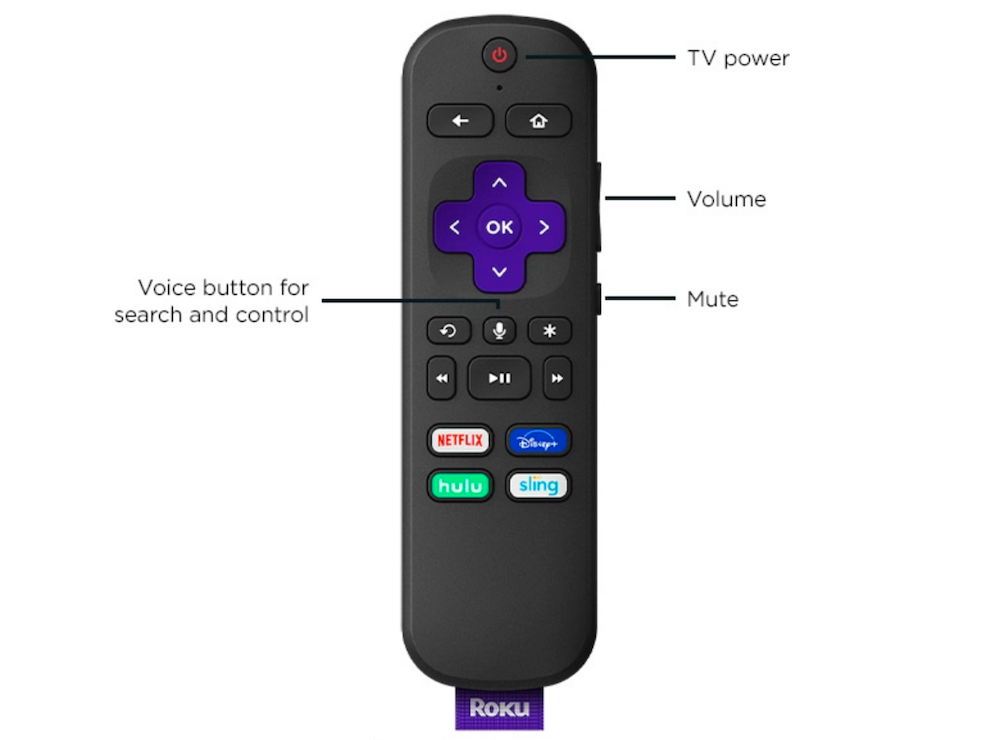 The Roku remote
Every Roku device comes with a Roku remote, though the features of that remote depend on which model you buy. Some lower end models only control the device itself. However, HD and 4K Roku devices come with advanced features like voice search and the ability to work as your TV remote.
Control your Roku with your smartphone
No matter what model you buy, every Roku can be controlled using the company's smartphone app. Pull up your favorite shows via voice commands, select apps from the screen, and navigate through menus using the onscreen controls. This is a blessing when you lose the official remote.
Support for every major streaming TV service
Roku makes cord-cutting easy. If you're looking to replicate your cable service without a visit from a scheduled technician and a long-term contract, Roku is an ideal for live TV streaming. It supports every major live TV service including Sling TV, Hulu Live TV, CBS All Access, FuboTV, YouTube and Philo.
Roku works in hotel rooms
If you've ever tried to connect your laptop to a hotel Wi-Fi connections, you know it can be a pain. Thankfully Roku makes it simple simple, connecting to even the most protected networks. We've tested the device in over 50 hotel rooms and the only time it hasn't worked is when the Wi-Fi sucked.
Support for Apple Airplay
Roku has added support for Apple Airplay, making it easier than ever to share media to your TV from your iPhone phone. The devices just need to be connected to the same network.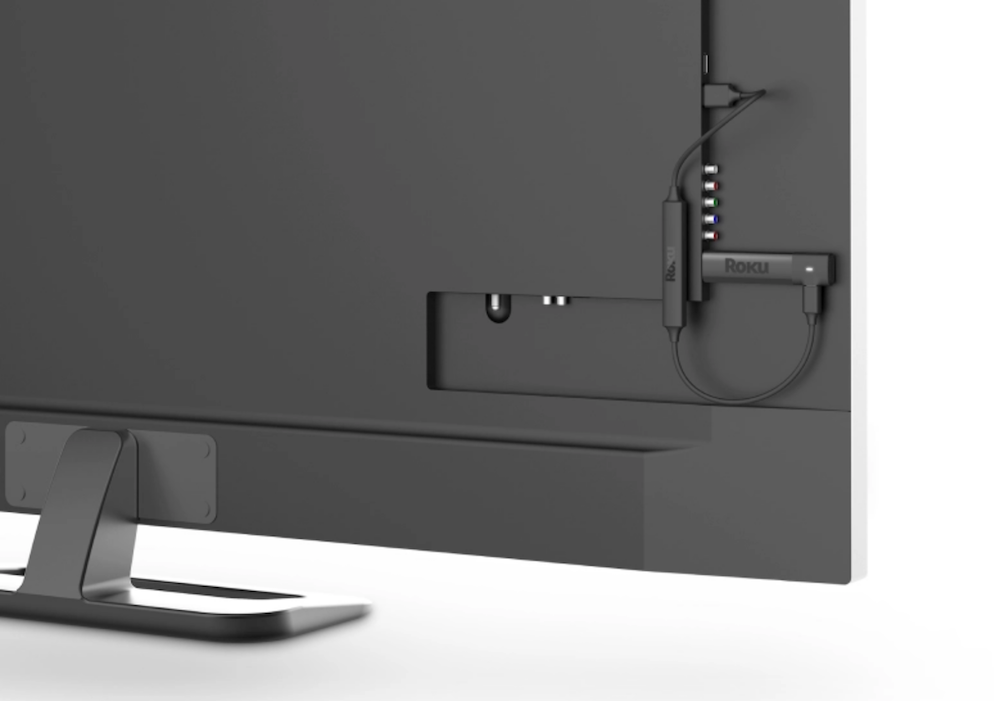 Which Roku device is right for you?
Roku has updated its complete lineup, fixing many of the problems that have plagued previous versions of the device. Featuring across the board upgrades, Roku has laid the foundation for their future with these new devices. Here's what you need to know.
Roku Express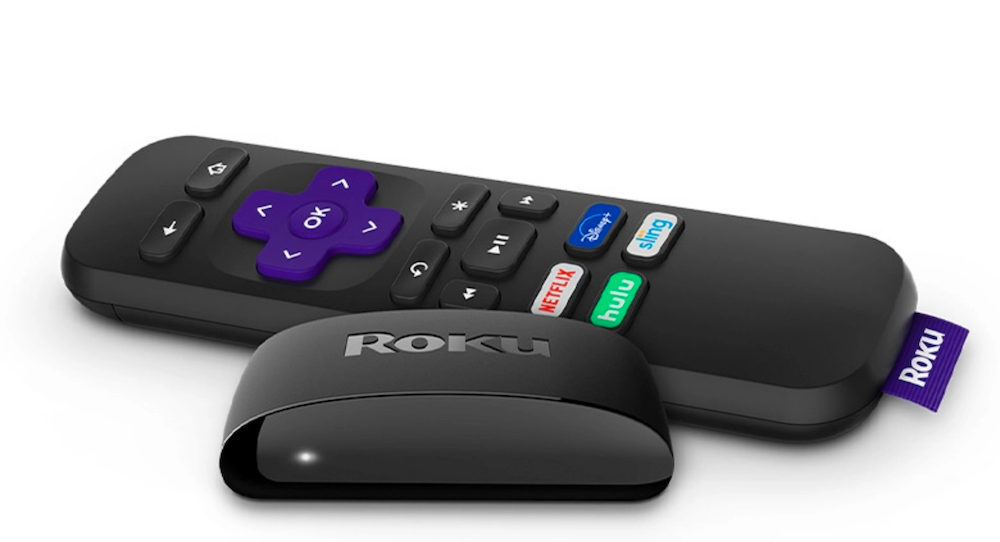 Roku Express is the most basic form of Roku, offering 1080p HD streaming in a cheap and easy package. At $29.99, the Roku Express is the cheapest way to jump into the world of streaming. It comes with Roku's basic remote, meaning it doesn't have advanced features like voice search.
The Roku Express got a refresh in Roku's last product update. Each model is now five times more powerful than before, fixing the annoying issues older users experienced with sluggish navigation. Using the Express is a fast, peppy experience, whether you're browsing with the included remote or the service's app.
You might be limited to a max 1080p output, but as far as budget streaming devices go, Roku Express cannot be beaten.
---
Roku Premiere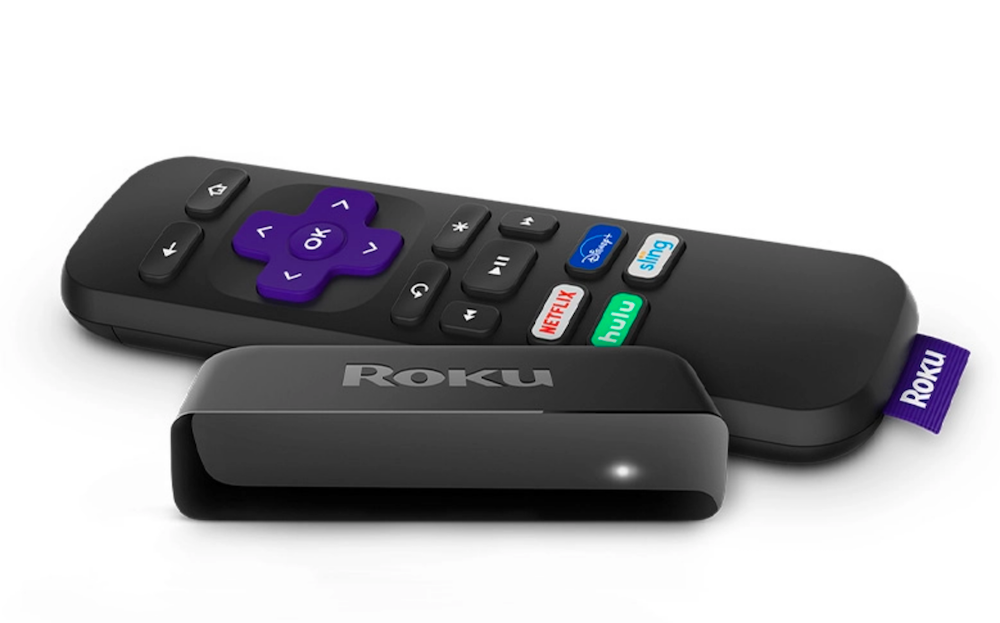 At $34.99, the Roku Premiere is officially the cheapest and easiest way to make the jump into 4K. Offering HD, 4K, and HDR all in one budget package, along with thousands of streaming channels, the Roku Premiere is a budget beast.
Each model comes with a simple remote that controls the device. Unlike the Roku Stick, the Premiere and Express' simple remote requires must be in the line of sight of the Roku device to work. Users can also control their Roku using the handy mobile phone app.
In our tests with the Roku Premiere, we found the device lightning fast and responsive. Most importantly, its 4K experience is stunning, from the crystal clear picture to Roku's easy set-up process. While its 802.11bgn single-band wireless network isn't the fastest on the market, we found it offered more than enough power to stream in 4K.
The Roku Streaming Stick+ is still the best device in the Roku family, but the Premiere makes a compelling argument.
---
Roku Streaming Stick+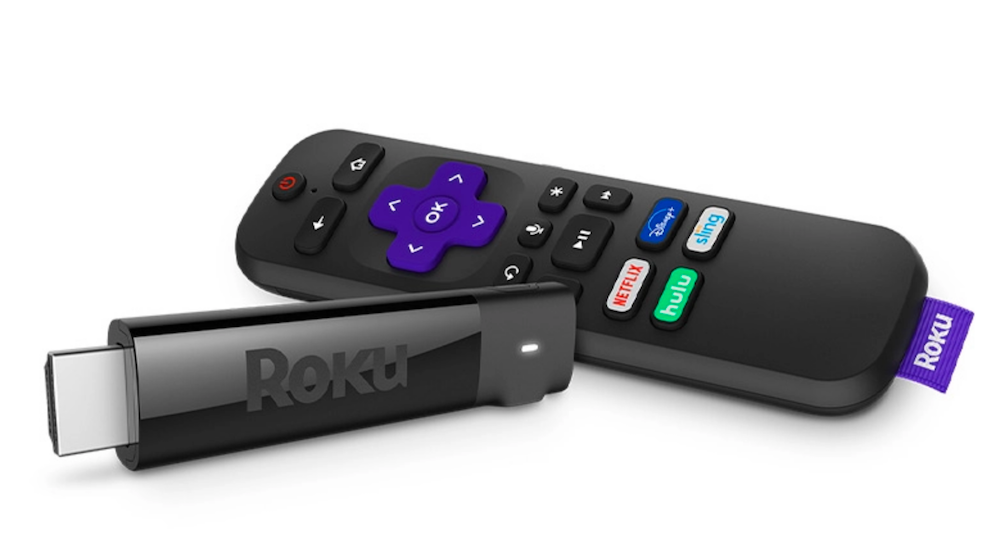 In the world of Roku the Streaming Stick+, is what Goldilocks would refer to as "just right." Offering a compelling mix of simplicity, power, and features the Streaming Stick+ is the best device in the Roku family.
This $49.99 wonder is the perfect streaming stick for the future, especially if you have plans for upgrading your TV. Supporting HD, 4K, and HDR video, the Streaming Stick+ packs a remarkable amount of power into the tiny portable package. Simply plug this HDMI stick into the back of your TV, turn it on, and get started.
Each device comes with the Roku voice remote, offering voice commands along with power and volume control for your TV. The Streaming Stick+ also has an advanced wireless receiver that gives you four times the range of previous models. It's perfect for everything from game rooms to a hotel stay.
We were able to test a Streaming Stick+ unit for a few weeks, and it's easily the best Roku experience we've had yet. Pay a little more and get the best.
---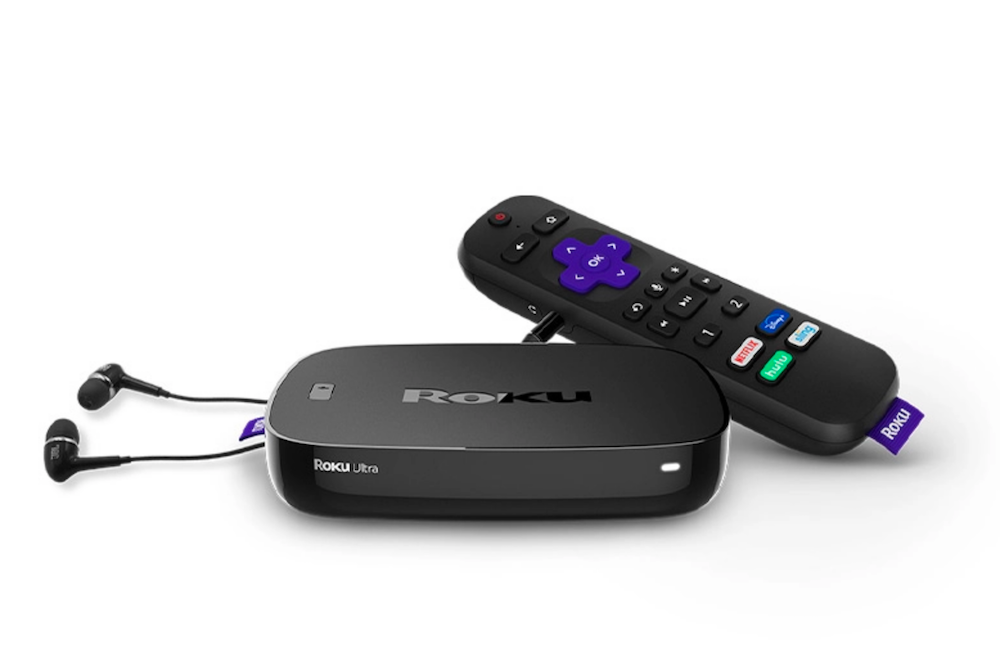 The Roku Ultra has become the odd man out of the Roku family. At $99.99, it's one of the most expensive mid-tier streaming devices on the market, and most users will have to ask themselves if its unique features are worth the $50 premium.
For the most part, Roku Ultra is the same box the company previously sold. It handles HD, 4K, and HDR with ease. There have, however, been some changes, including the removal of the optical audio output.
The Ultra still has its charms, especially if you need a media center, thanks to its USB and microSD ports. By plugging in a hard drive or mircoSD, Roku Ultra can play your personal digital media library from a wide range of supported video and audio formats.
If there's one truly killer feature of the Roku Ultra it's the programmable remote. This remote has programmable shortcut buttons, a feature Roku has obscenely not brought to every device. Never again get stuck with a PS Vue button forever thanks to Roku.
---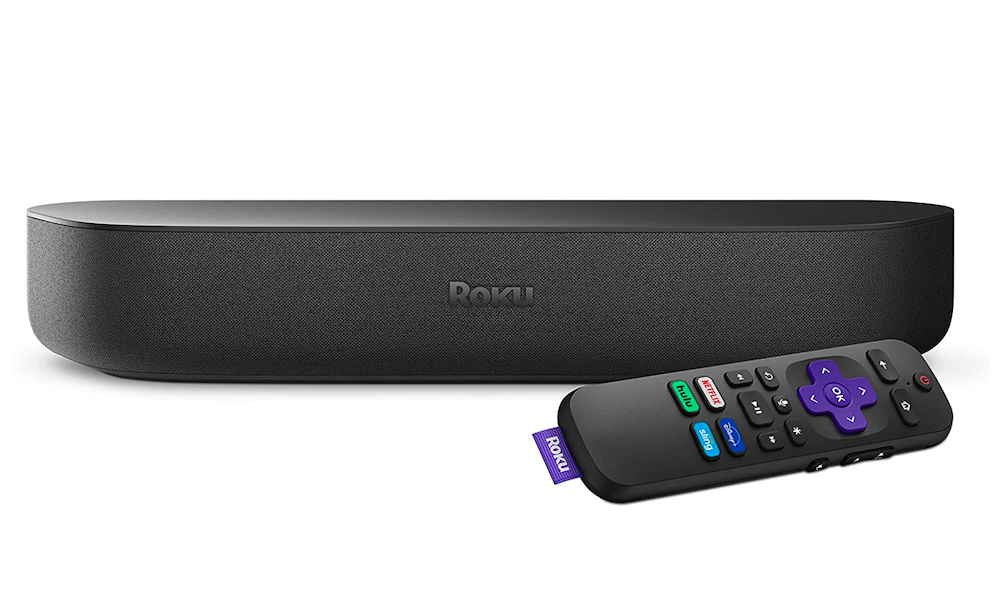 The latest entry into the Roku family might actually be the best device they've ever offered. Particularly if you're building your first 4K media center and you live in a small apartment. The Streambar is part 4K streaming media center, part high-def soundbar, and worth every penny.
Stream video in beautiful 4K Ultra HD with HDR picture and a powerful long-range wireless receiver. We tested the device in a house and an old apartment with lousy reception. The picture was always beautiful.
From an audio perspective, this soundbar sounds incredible. Featuring Dolby Audio and powerful crisp sound despite its small 14″ size, the Streambar literally almost sounds too good to be true. It won't blow away $500-1000 systems, but for $129 it's an absurd deal.
This is perfect for small living rooms and apartments. If you'd like to expand its audio footprint, Roku sells Bluetooth surround-sound speakers and a sub-woofer.
Installation is as simple as plugging it into your TVs HDMI set up and following the instructions. It even works with Google Assistant and Alexa smart devices and allows you to connect a set of Bluetooth headphones so you can watch TV when everyone else is in bed.
If you need a soundbar and a Roku, kill two birds with one stone with the Streambar.
---
Best channels on Roku
There are countless channels available on Roku, but many of them require additional subscriptions. Heck if you know where to look there's even adult content. Here are five favorites from across the whole service. If you'd like to explore further you can find the best of the rest here.
After an initial cold war between the two companies HBO Max has come to Roku. Get all the great HBO shows, first run movies, and documentaries you've come to love plus thousands of extra titles. Thanks TMC HBO now has the largest collection of classic titles of any service. But it also has the Studio Ghibli archive, Adult Swim, DC Comics, and a host of other offerings. HBO Max is one of the best services out there, and now its out there on Roku.
Thanks to its $39.99 4K Premiere device, Roku is one of the best devices to take advantage of Disney Plus. The service has an extensive collection of incredible 4K movies and series, from the MCU to the Disney Vault. No one helps you enjoy Ultra HD Disney for less.
Roku makes enjoying Amazon Prime Video almost easier than Amazon's own Fire devices. If you're already a Prime member, you'll have access to Amazon's full library of movies, Amazon originals, documentaries on Amazon Prime, 4K Ultra HD movies, and what's new on Amazon each month.
Already a Netflix subscriber? Roku makes it easy to stream. Here are our guides best movies on Netflix, and the must-see Netflix original series, documentaries, docuseries, and movies.
No matter what flavor of Hulu you pick, from Hulu Live TV, basic streaming, or the Disney Plus/Hulu/ESPN+ bundle, all options offer a wealth of great movies, shows, documentaries, anime, and the must-see Hulu originals. Hulu Live TV is also a popular way of watching live TV online.
When you're living cheap Crackle is your best friend. This free service offers a host of great ad-supported movies and TV shows that rotate every month. While the ad-breaks can sometimes get a little annoying you can't beat the free price. Make sure to check out their original content like Get Shorty as well.
Live TV streaming
Sling TV packages start at just $30 per month, setting this a le cart streaming TV service apart from the pack in the streaming TV wars. Offering flexible packages of channels that make sure you won't pay through the nose to get your favorites, Sling TV is one of the best deals around.
Recently, YouTube TV raised its price to $64.99 per month. That we're still recommending it should tell you how good it is. This 85+ channel package includes ESPN, Comedy Central, and the big three news networks.
Its killer feature, however, is its unlimited cloud DVR for up to six users. Now big TV-loving families each save their favorite shows without hassle. You'll pay a lot for YouTube TV, but you'll see the value.
Living in the middle of Sling TV and YouTube TV's pricing is Hulu Live TV. For $64.99 per month, this package offers 60+ channels, including the big three news networks, ESPN, A&E, and more. Along with live TV, users also get access to the basic streaming Hulu package.
That means Hulu technically has the largest on-demand library of any streaming TV service. $64.99 is still a lot of money, but if you look at it as two services in one, that will soften the blow.
How Roku stacks up against the competition
Amazon Fire TV Stick vs. Roku
If you just want a basic streaming device, Roku and Fire TV are evenly matach. Each company's entry level device costs, $29.99, handles HD, has a great remote, and can be controlled with a mobile app. However, if you're intrigued by the idea of voice controls, Amazon comes on top, thanks to its amazing $39.99, Amazon Fire TV Stick.
Fire TV Stick has great 1080p picture, an Alexa voice remote that can control your TV, and HDR support. When it comes to 4K, Roku wins. While the Fire TV Stick 4K and Streaming Stick+ each cost $49.99, Roku's 4K Premiere is just $34.99, though it doesn't come with a voice remote.
The Roku platform also offers more streaming channels than Amazon does. These are both incredible streaming platforms, evenly matched in almost every regard. The choice comes down to if you mind living in Amazon's ecosystem.
Chromecast vs. Roku
When stacked up against the Google's Chromecast, Roku can't be beaten. A Chromecast starts at $35 while offering the same features as the $29.99 Roku Express. Actually, that's not accurate, since the standard Chromecast doesn't come with a remote.
That being said, in late 2020 Google debuted the Chromecast with Google TV a $49.99 full featured 4K streaming player. It even comes with a voice remote. In our tests the Chromecast was a simple device to set up with great features. It doesn't currently beat out Roku simply because it doesn't have as many apps. But it's a device to watch out for it in the future.
Apple TV vs. Roku
While both devices have both recently gone through hardware updates, Roku is the clear winner for all but the most ardent Apple disciples. The base-level Apple TV will set you back $149 but finally brings 4K to the device.
The problem is you can get a 4K Roku starting at $39.99, with the top of the line Ultra still being $50 cheaper at $99.99. If you get the Streaming Stick+, that's an $100 difference just for a 4K picture before considering how many more streaming channels Roku offers.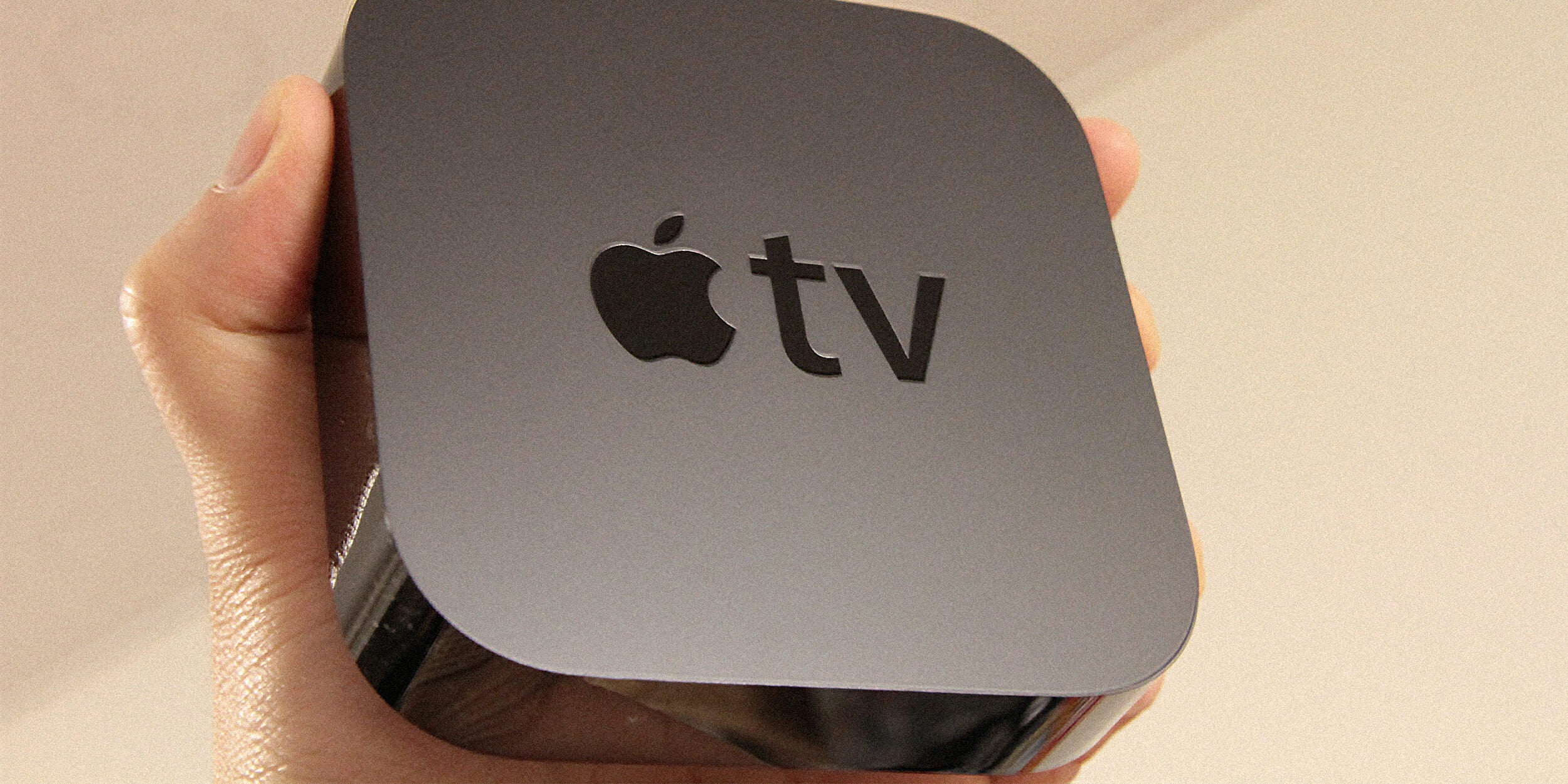 Editor's note: This article is regularly updated for relevance.
The Daily Dot may receive a payment in connection with purchases of products or services featured in this article. Click here to learn more.
Streaming Device Guides