Paramount+ is an on-demand streaming service that focuses mostly on the popular TV network's comedies and dramas.
That's not all Paramount Plus does, though. It also spotlights original programming, provides 24-hour news and live TV from CBS affiliates in more than 200 markets, and is becoming a player in sports with its acquisition of Champions League soccer.
Paramount+ starts at $5.99 per month, with a $9.99 per month ad-free option.
Fans of CBS's popular crime dramas and Star Trek spinoffs will find hours of programming here to satisfy their tastes. It also houses movies from Paramount, and live sports and entertainment coverage.
Paramount+ comes with a seven-day free trial for new users.
| | |
| --- | --- |
| With Ads | $4.99 |
| Ad Free | $9.99 |
---
The best Paramount+ shows by category
Best Animated Shows on Paramount+
Spongebob Squarepants
This long-running and beloved animated Nickelodeon series chronicles the life and times of Spongebob Squarepants (Tom Kenny), the energetic and optimistic sea sponge who lives in a submerged pineapple with his pet snail Gary in the fictional underwater city of Bikini Bottom. Spongebob's misadventures are often aided by his best friend and partner in crime Patrick, a dim-witted yet friendly pink starfish who lives nearby under a rock (literally). SpongeBob also works as a fry cook at the Krusty Krab underwater restaurant, and exhibits a childlike enthusiasm for life in nearly everything he does.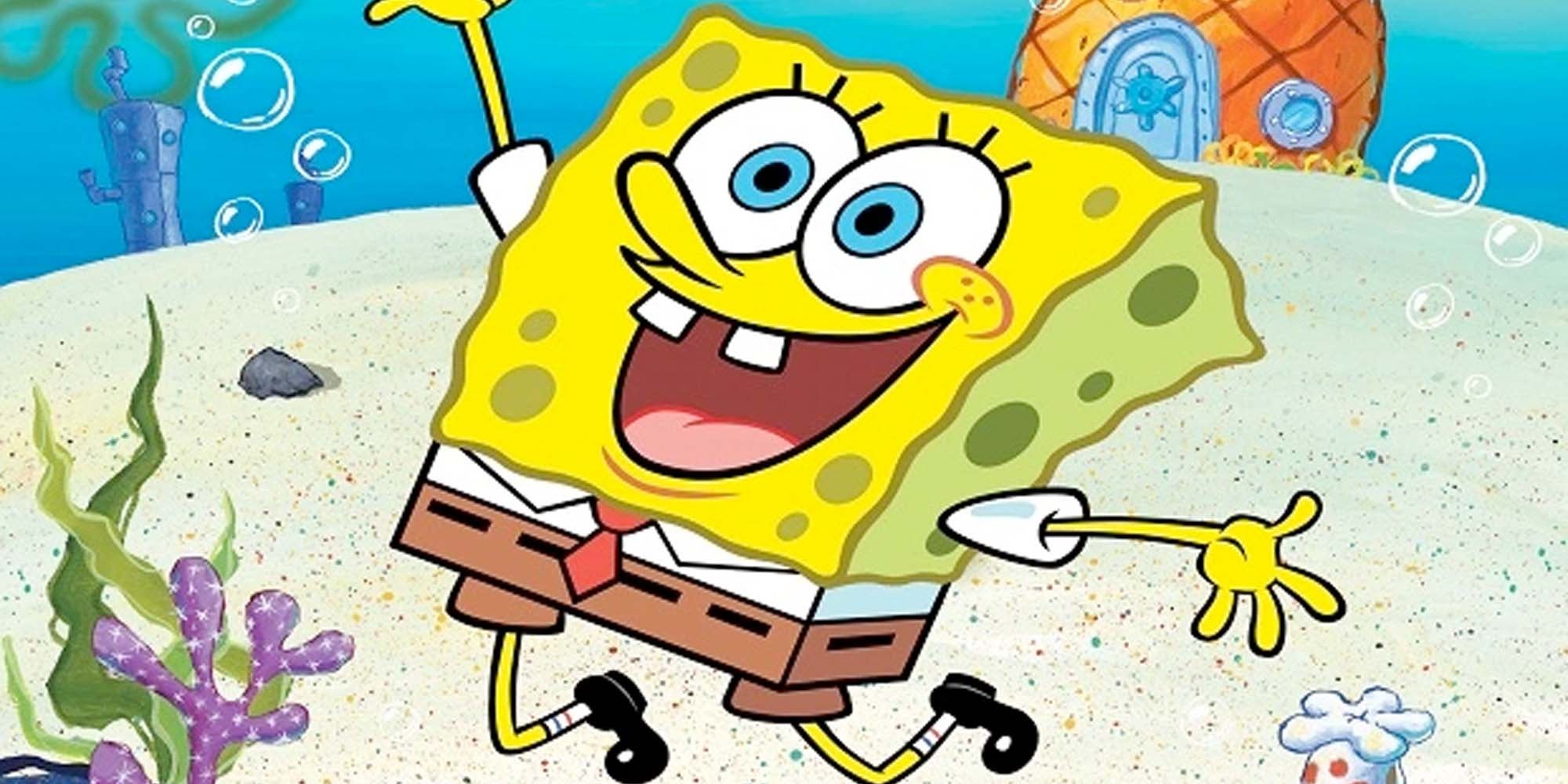 ---
Rugrats
Catch up with everyone's favorite babies: Tommy Pickles, Chuckie, twins Phil and Lil, and Tommy's bratty three-year-old cousin Angelica as they find themselves embarking on imagination-fueled adventures in this classic Nickelodeon animated series. Thanks to easily distracted parents and even more easily distracted babysitter, Grandpa Lou, the children are typically free to emancipate themselves from the constraints of playpens and strollers as they venture out to explore.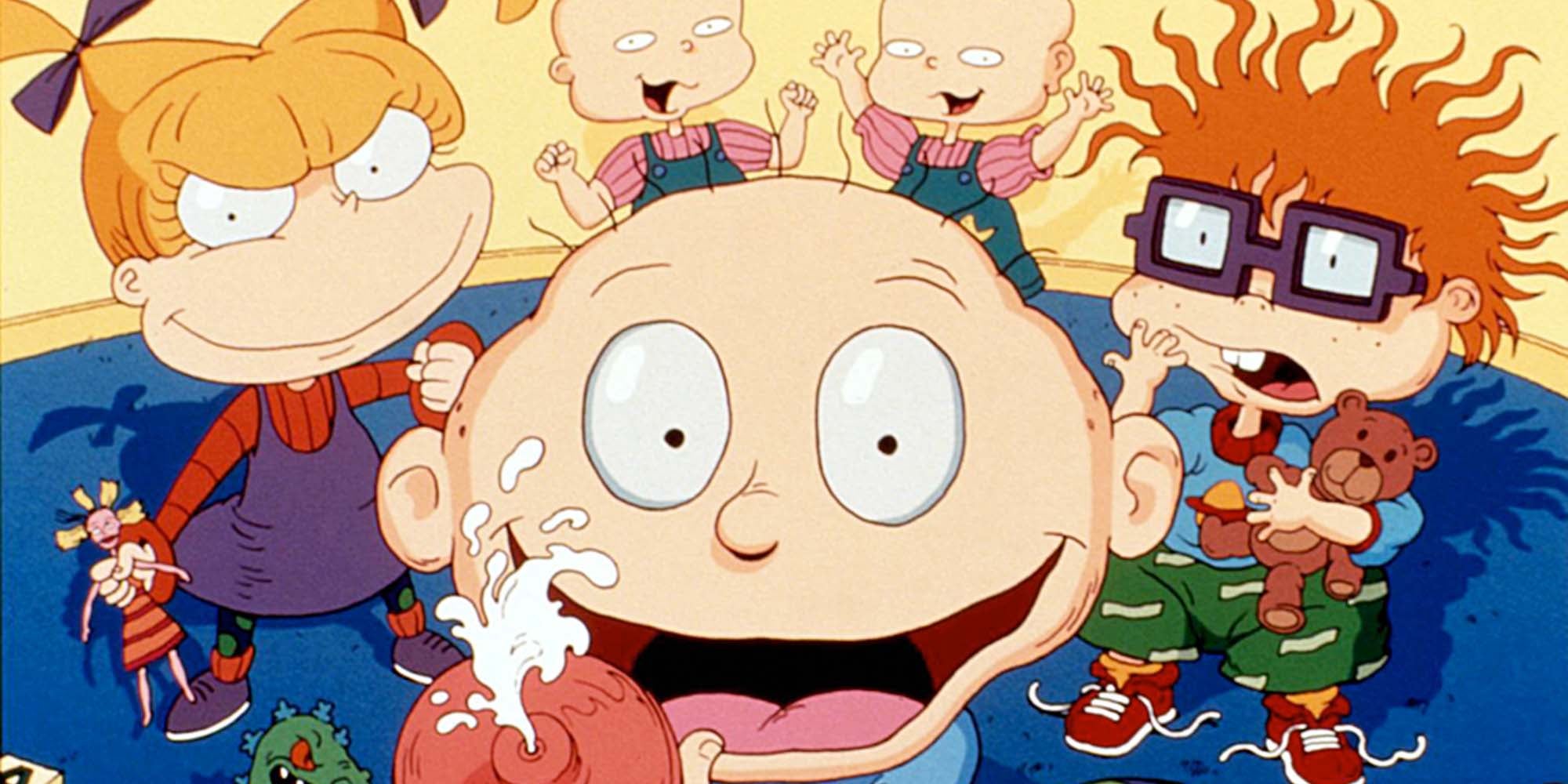 ---
The Ren & Stimpy Show
Ren, an emotionally unstable Chihuahua, and Stimpy, a good-natured yet dimwitted cat, pal around in this trippy animated series from the demented mind of John Kricfalusi. The pair often assume bizarre roles during their adventures, such as that of outer-space explorers, Old West horse thieves, and nature-show hosts—however, the one commonality is that they're almost always at odds with one another in these situations. When it first aired, Ren & Stimpy was notoriously controversial due to dark humor, sexual innuendos, adult jokes, and plenty of shock value.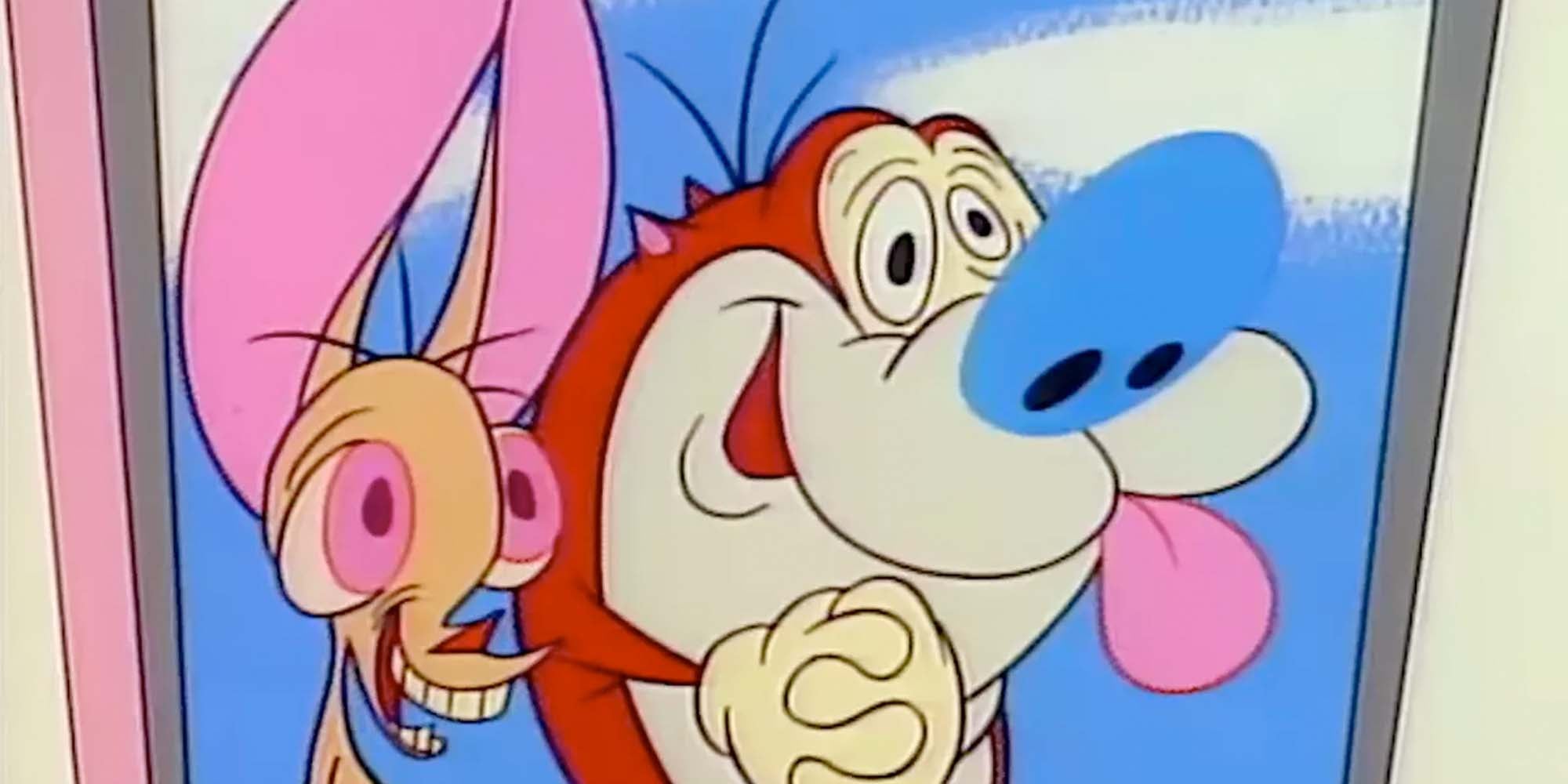 ---
Best Classic Shows on Paramount+
Cheers
Whether you're revisiting or watching for the first time, you'll always feel welcome at the TV bar "where everybody knows your name." Former Boston Red Sox relief pitcher Sam Malone owns the titular Cheers, a cozy Boston bar where he meets and eventually becomes smitten with Diane Chambers (Shelley Long), a beautiful and intelligent, yet slightly stuck-up woman who is forced to become a waitress when her fiance jilts her. Several wacky, beloved characters round out the cast, including sarcastic waitress Carla, beer-loving accountant Norm, and know-it-all letter carrier Cliff.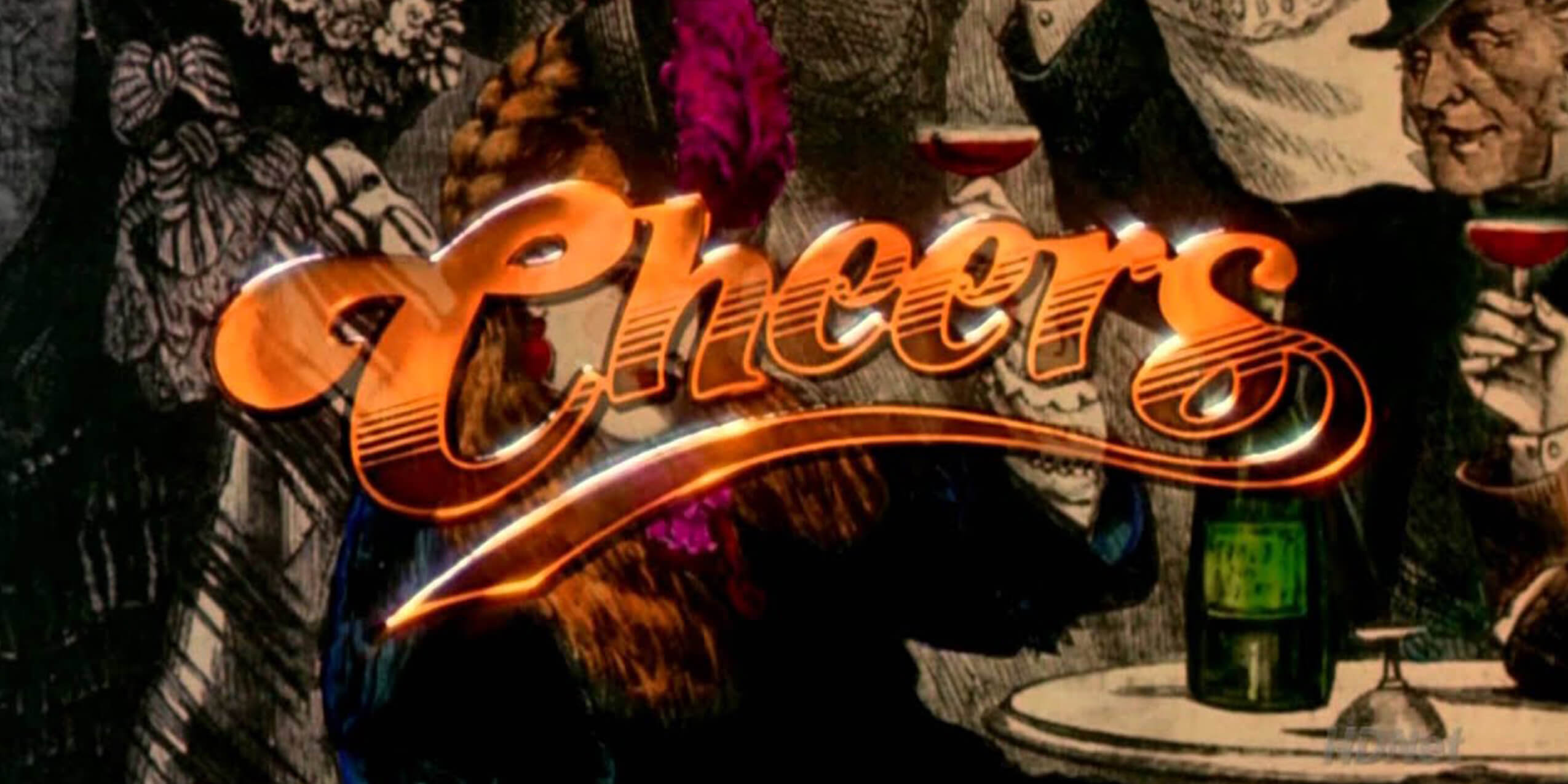 ---
The Twilight Zone
All five seasons of Rod Serling's classic sci-fi series are now available on CBS All Access, which explores characters finding themselves dealing with often disturbing or unusual events. This experience is described as entering "the Twilight Zone," as Serling, who also serves as the host and narrator, explains in a fourth-wall-breaking monologue at the beginning of each standalone episode. Many tropes found in the more popular episodes have endured over the years, becoming pop-culture mainstays and even inspiring a few episodes in the 2019 Joran Peele revival series.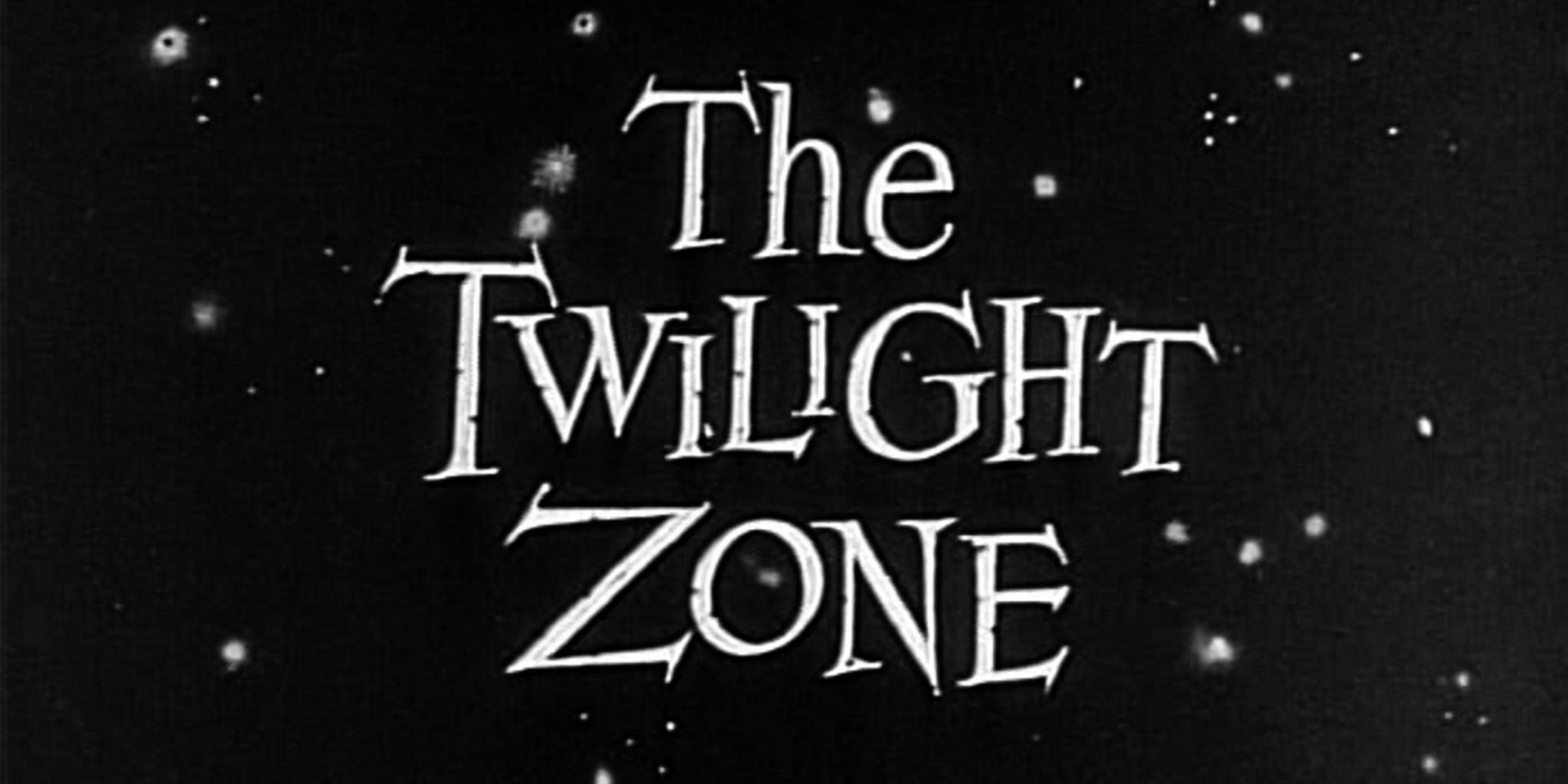 ---
Beverly Hills, 90210
From the moment you hear the snappy guitar riffs in the opening theme song, you'll know exactly which zip code you've arrived at. As one of the definitive teen shows of the 1990s, Beverly Hills, 90210 originally follows the story of twins Brandon and Brenda Walsh, who experience culture shock when they move from Minnesota to Beverly Hills and begin their new lives at West Beverly High. In addition to following the friendships and romantic relationships of the teen characters, the show was also known for tackling topical issues such as sex, date rape, drug abuse, domestic violence, eating disorders, racism, homophobia, and teen suicide.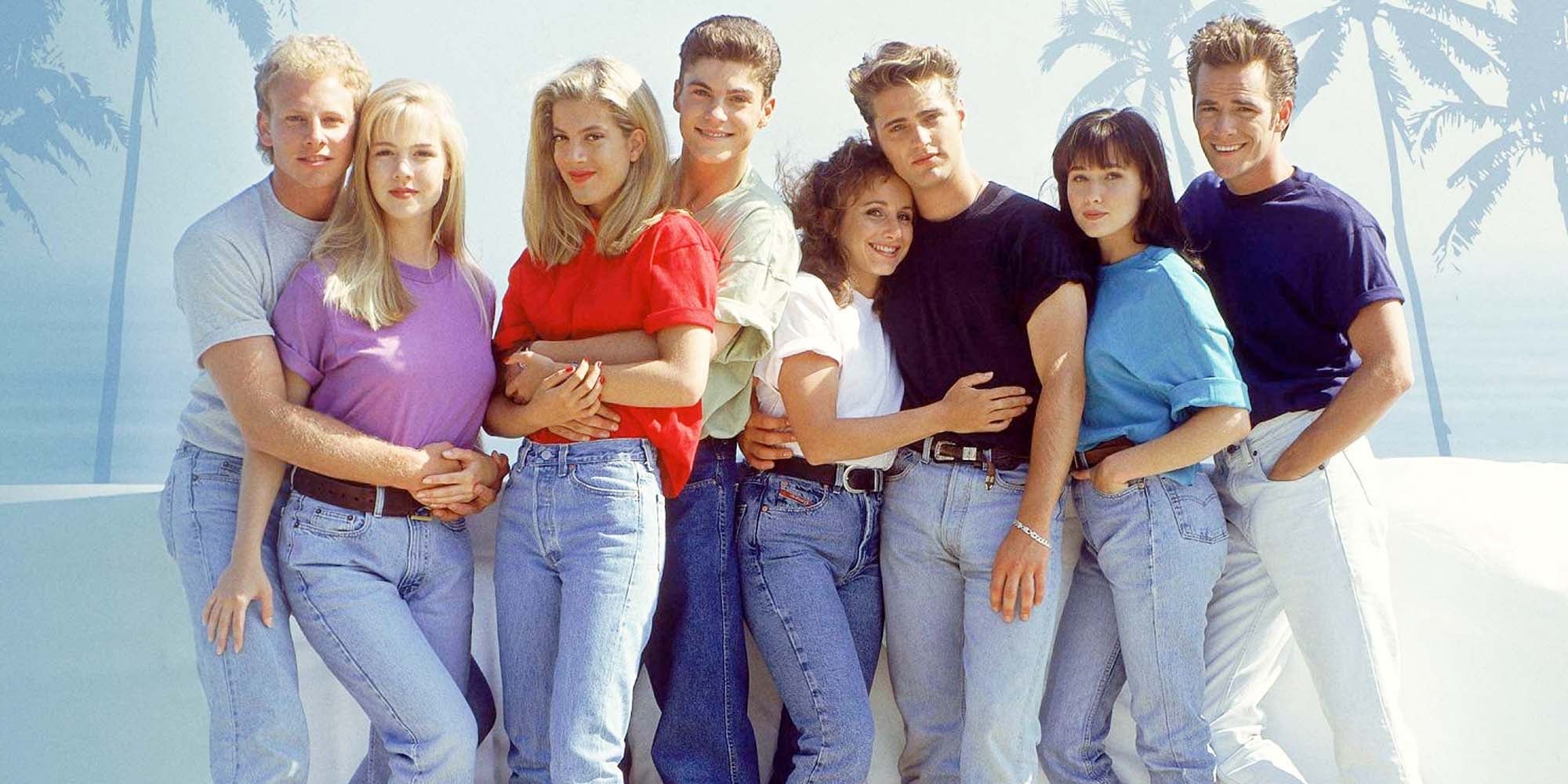 ---
Best Comedies on Paramount+
Chappelle's Show
Dave Chappelle's iconic Comedy Central sketch series weaves live stand-up routines with taped comedy segments and musical performances by some of the most groundbreaking Black artists of the time. Though the show was often considered to be controversial due to humor dealing with subjects such as racism, sexuality, and drug use—it remains popular to this day with several catchphrases that have endured over the years.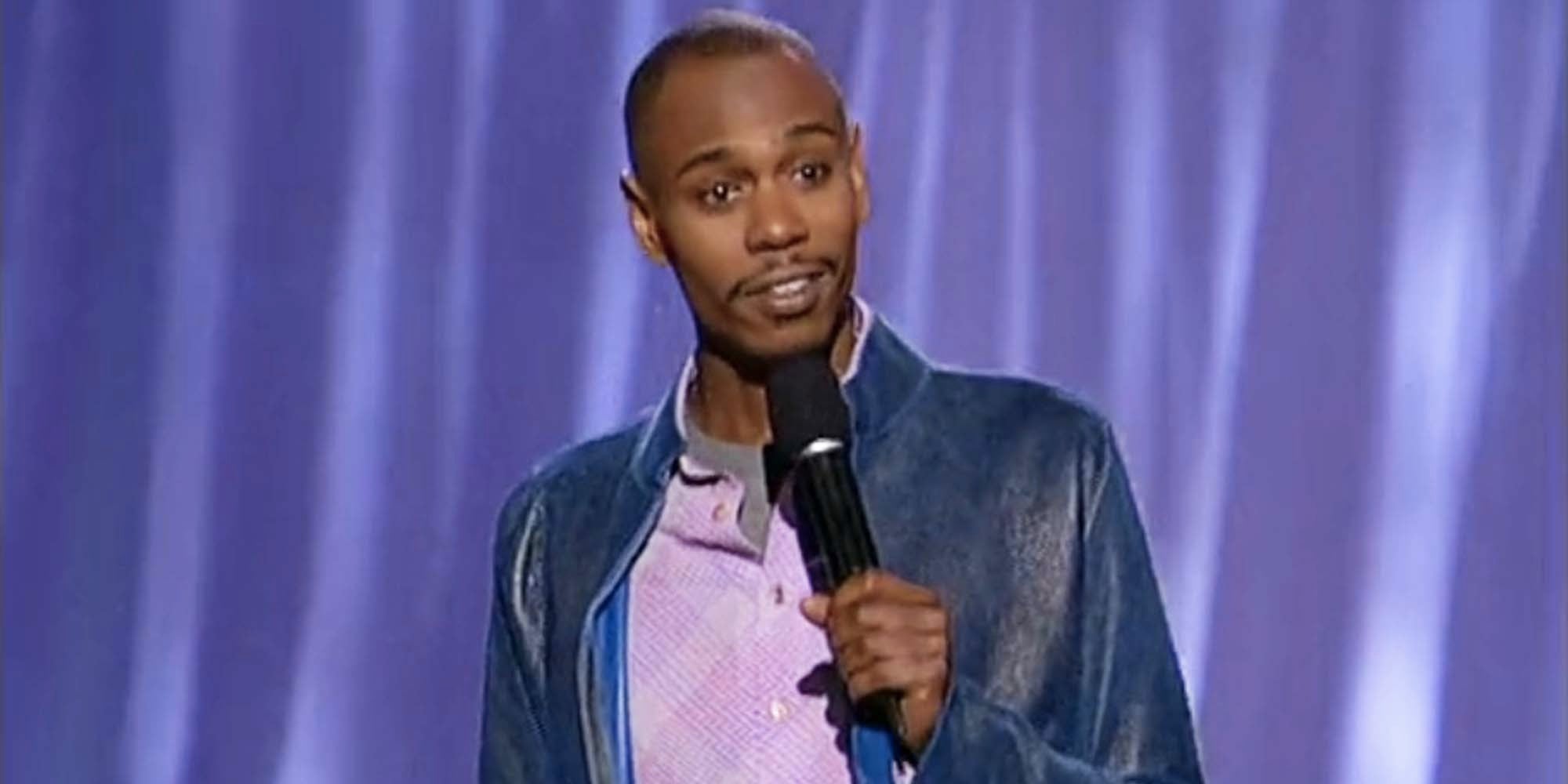 ---
Mom
Set in Napa, California, Mom follows single mom Christy (Anna Faris) who has her hands full with two children while maintaining her newfound sobriety when her passive-aggressive, recovering-alcoholic mother Bonnie (Allison Janney) re-enters the picture. After having been estranged for years while both were struggling with addiction, the dysfunctional duo attempt to pull their lives and their relationship together by trying to stay sober.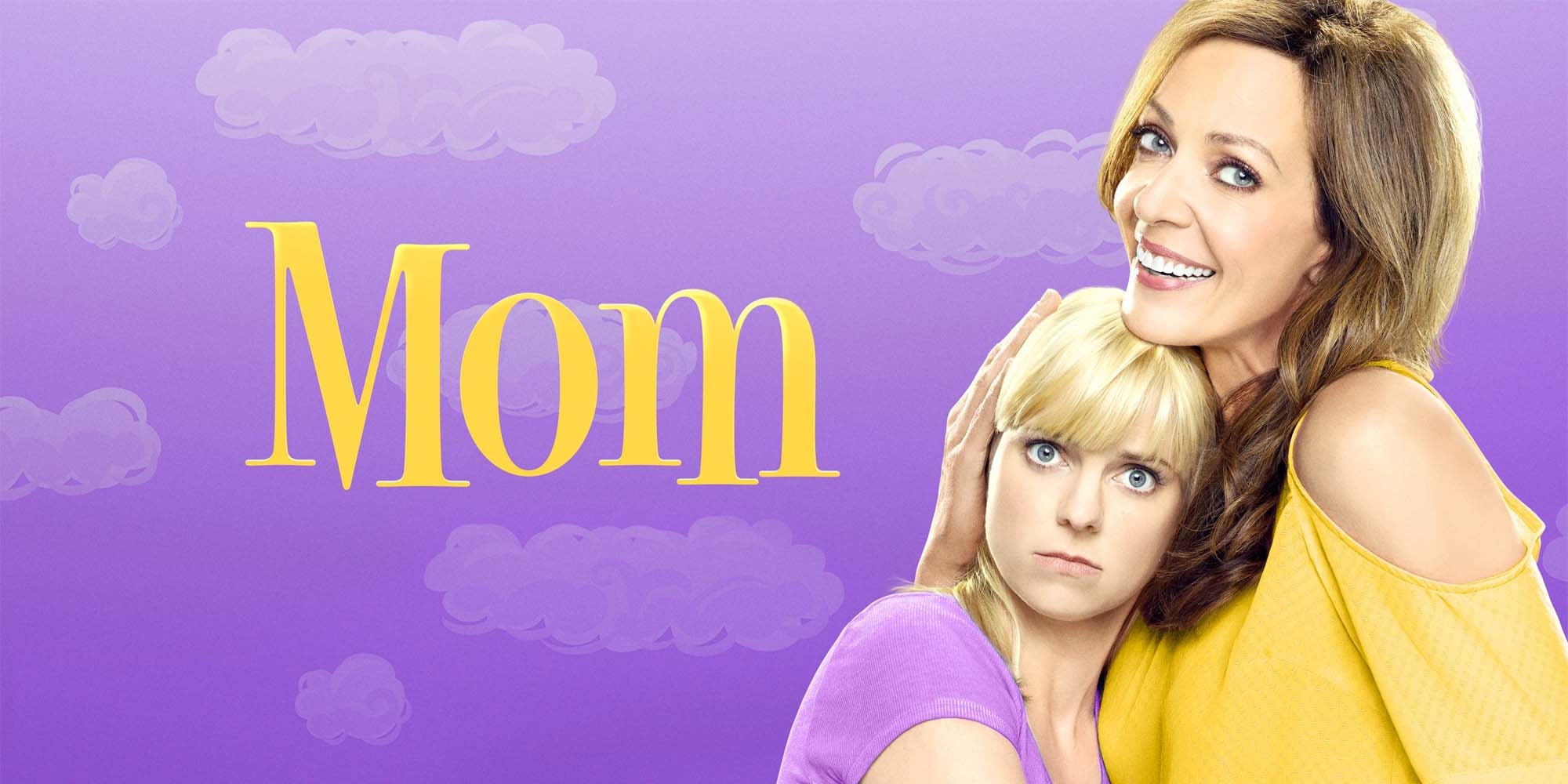 ---
RENO 911!
From Thomas Lennon, Robert Ben Garant, and Kerri Kenney-Silver—a few of the minds behind MTV's brilliant '90s sketch comedy series The State—came this partially unscripted COPS-style mockumentary featuring the incompetent Reno Sheriff's Department. Whether responding to everything from drug deals and prostitution to domestic disputes, the series gave a "fly on the wall" perspective of the squad's frequently politically incorrect opinions and interpersonal drama.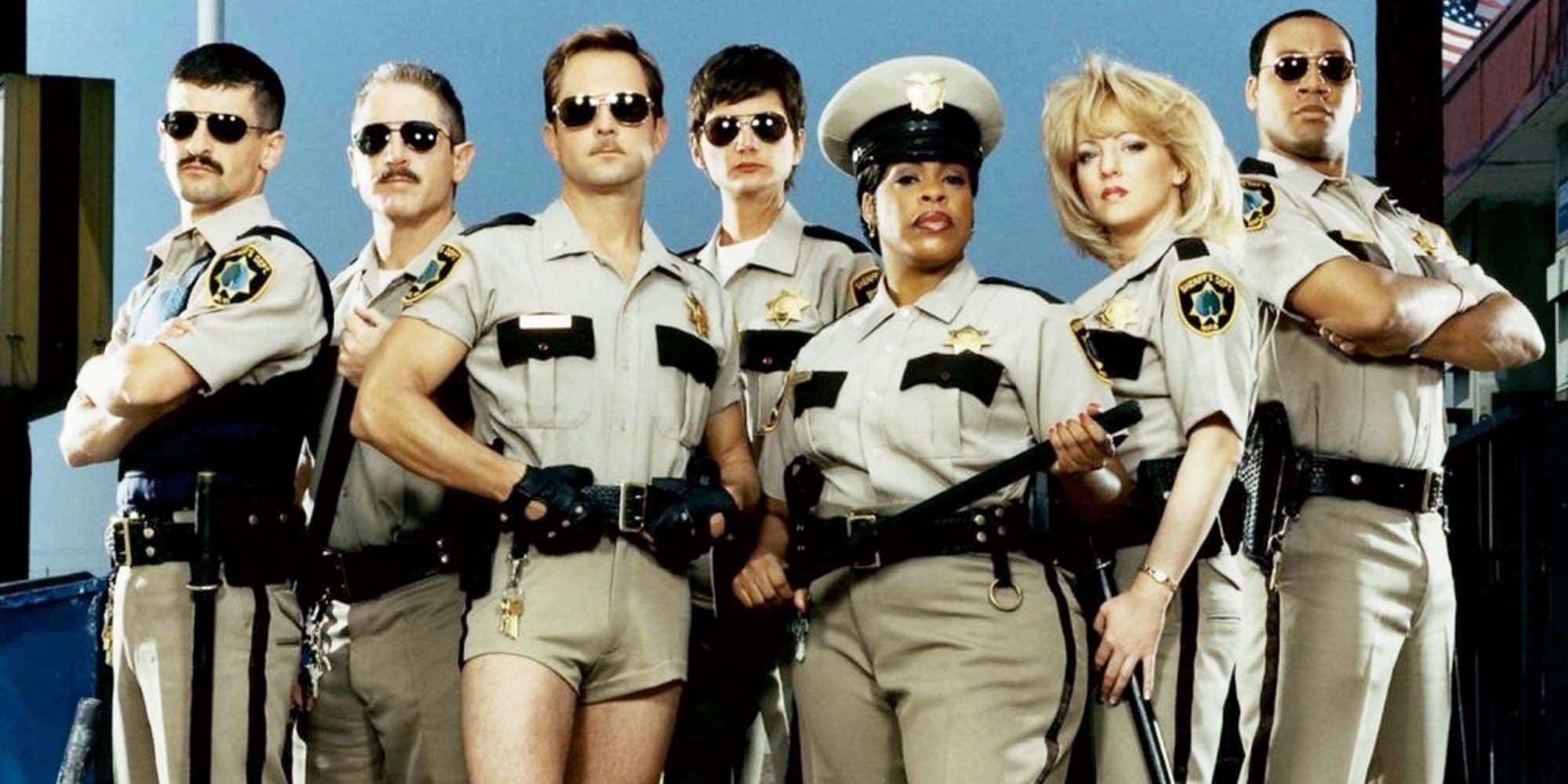 ---
Best Crime Dramas on Paramount+
NCIS
This long-running CBS crime procedural follows a fictional team of Naval Criminal Investigative Service special agents based at the Washington Navy Yard field office. For 17 seasons, Mark Harmon has starred as Leroy Jethro Gibbs, a former United States Marine Corps Scout Sniper turned special agent who, along with his team, is responsible for investigating all major criminal offenses within the Department of the Navy.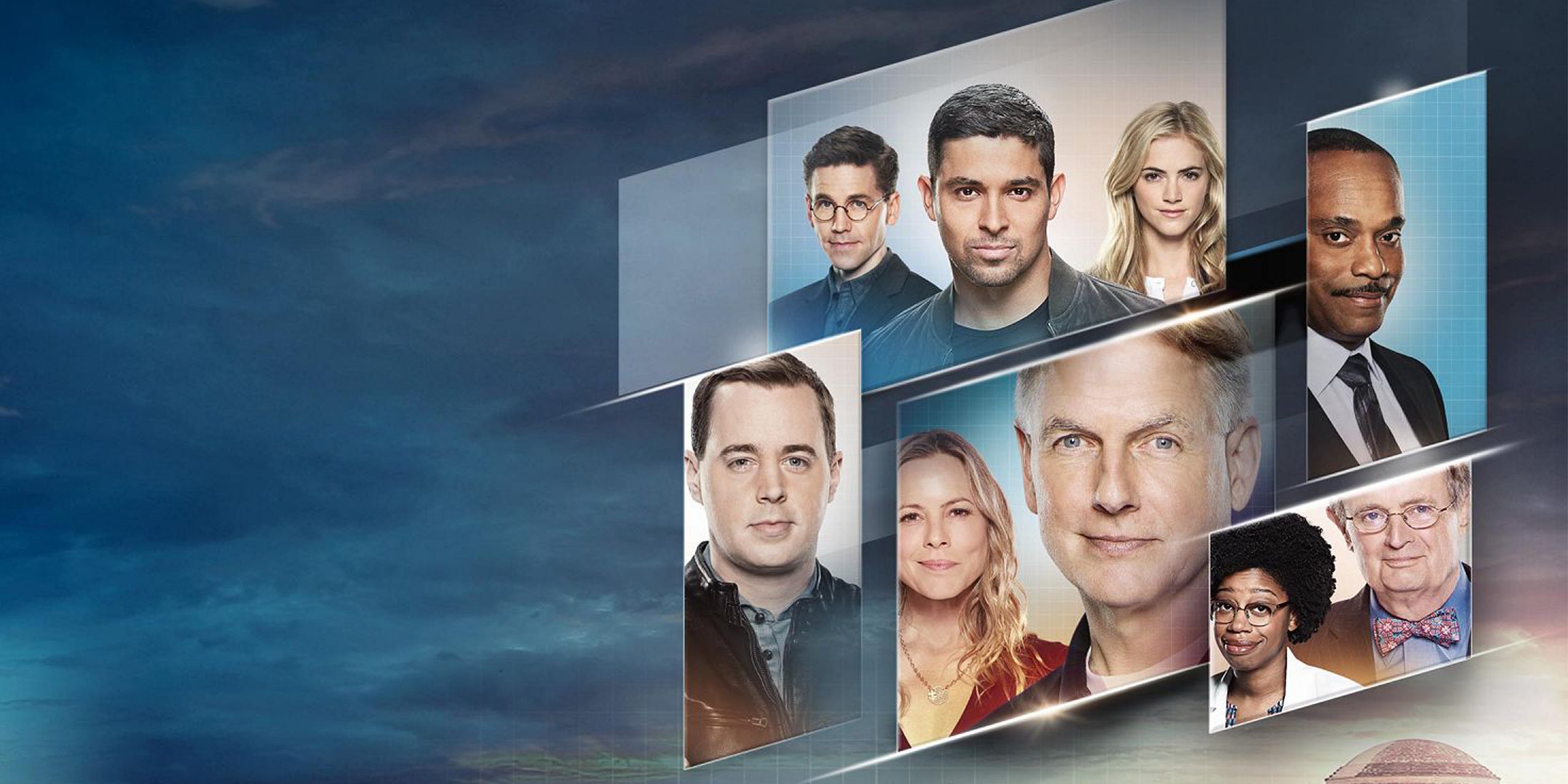 ---
NCIS: New Orleans
As with the series from which it originated, NCIS: New Orleans follows a fictional team of Naval Criminal Investigative Service (NCIS) agents stationed out of New Orleans, Louisiana, led by Special Agent Dwayne Cassius Pride (Scott Bakula). The team focuses on crimes that involve personnel in the United States Navy and Marine Corps, and their territory ranges from the Mississippi River to the Texas Panhandle. Six seasons in, like its predecessor series, NCIS: New Orleans is still going strong and all episodes can now be found on CBS All Access.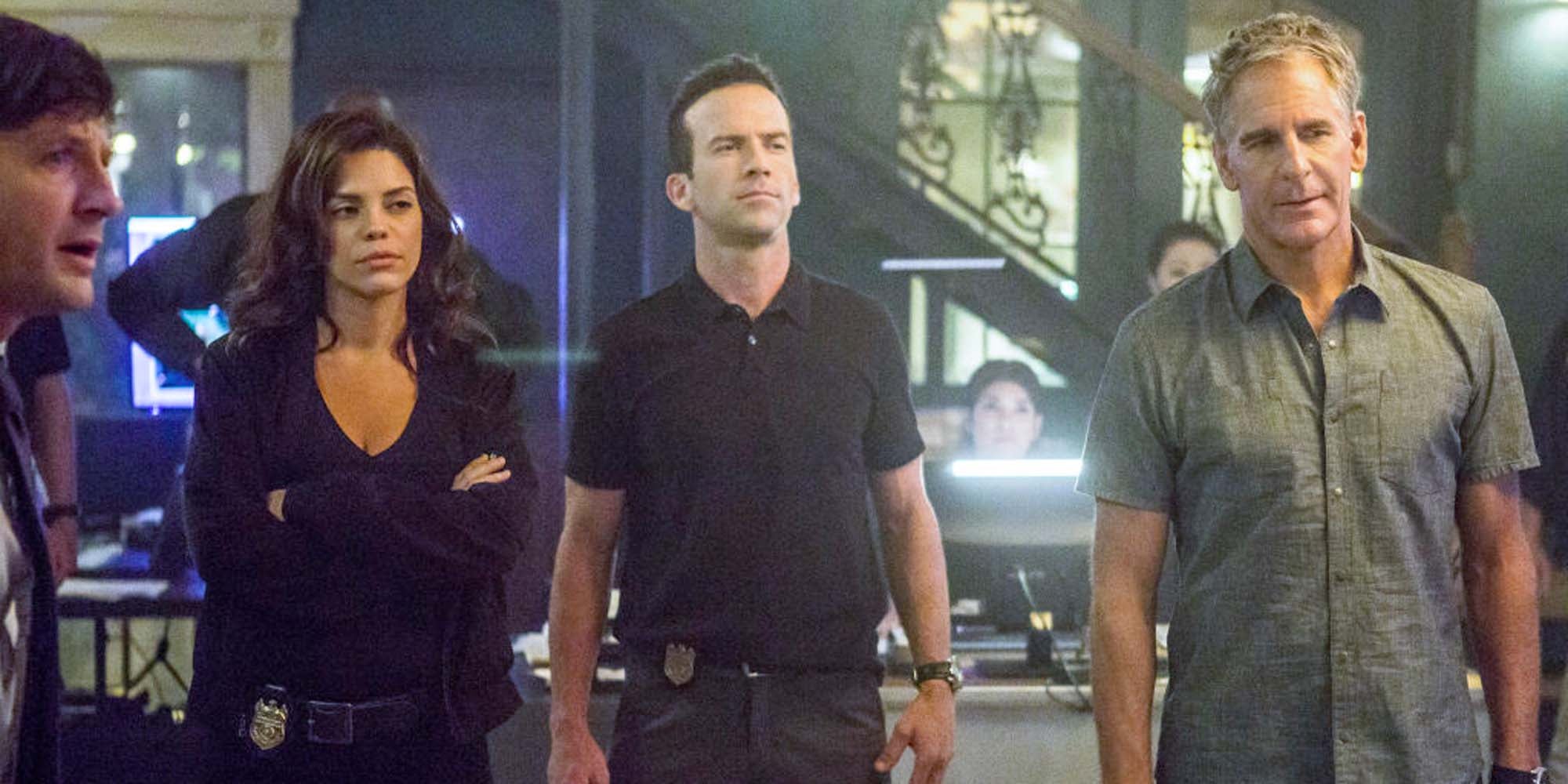 ---
Blue Bloods
Another long-running CBS police procedural, this series follows the Reagans, a family who has a history of work in law enforcement. Frank Reagan (Tom Selleck) is the Police Commissioner, while his oldest son Danny (Donnie Wahlberg) is an NYPD detective, his youngest son Jamie (Will Estes) is an NYPD sergeant, and his daughter Erin (Bridget Moynahan) works as an assistant district attorney. Frank's second son Joe was murdered by a crooked cop in the line of duty in events that pre-date the series, after having been involved with an FBI investigation of a group of corrupt NYPD cops known as the Blue Templar.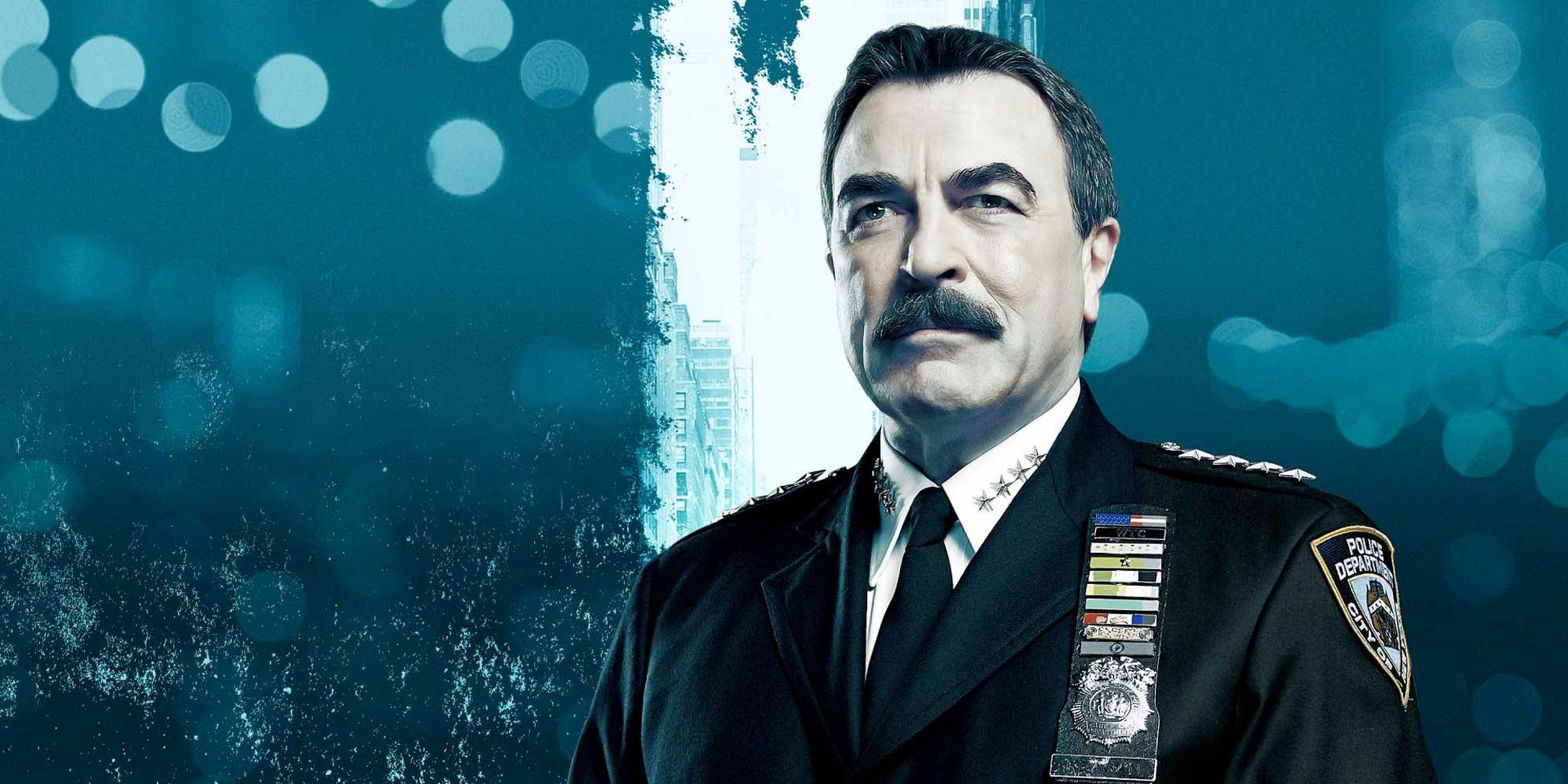 ---
Best Dramas on Paramount+
The Good Wife
When a public sex and political corruption scandal lands her husband in prison, Alicia Florrick (Emmy-winner Julianna Margulies ) must get past the humiliation and betrayal and assume responsibility for her family. She resumes her career as a defense attorney after 13 years as a stay-at-home mom—shedding her persona as the embarrassed wife of a politician and taking charge of her destiny. Years later, after Peter wins the gubernatorial election, Alicia must balance her evolving career and family responsibilities with her new position as the first lady of Illinois.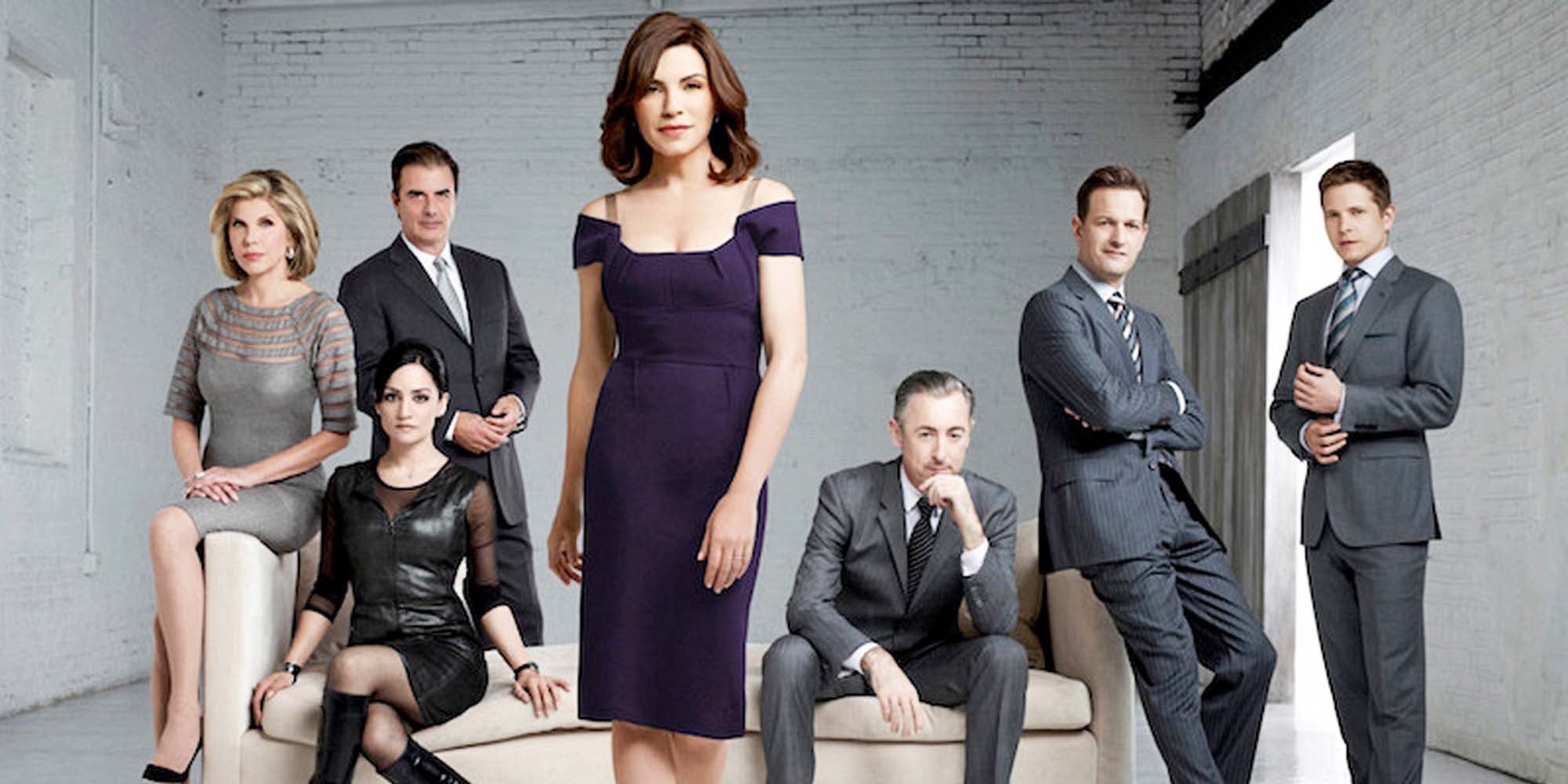 ---
The Good Fight
A spinoff of The Good Wife, the critically acclaimed drama that ran for seven seasons, this show picks up where its predecessor left off. Diane Lockhart (Christine Baranski) elects to retire, leaving behind the law to take some time for herself and maybe write a book. But scandal throws an unexpected wrench in her plan when old friend loses her retirement savings in a Ponzi scheme. Meanwhile, Maia Rindell (Rose Leslie), who just started at the firm Lockhart is vacating, finds herself in a familiar situation when her father is arrested and she's blamed her for their misfortune. Between the parallel of the two leads, the spinoff refreshingly passes the torch to a new associate.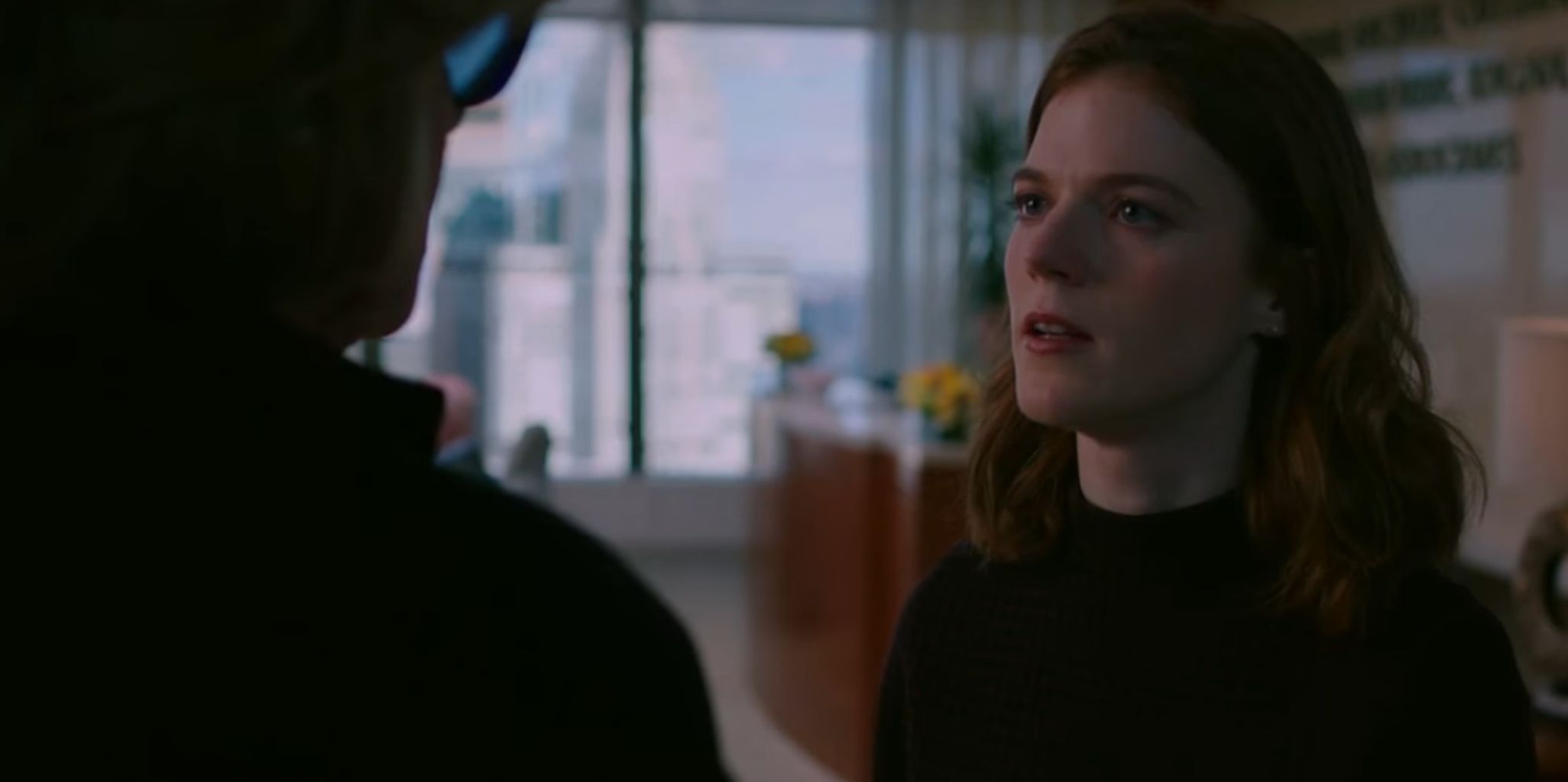 ---
All Rise
A relatively new offering to the CBS lineup of crime and legal dramas, All Rise follows the cases and personal lives of judges, prosecutors, and public defenders in a Los Angeles courthouse presided over by newly-appointed Judge Lola Carmichael (Simone Missick), an idealistic former prosecutor who pushed the boundaries and challenging the expectations of what a judge can be. The series, which was recently picked up for a second season, takes a look inside a chaotic yet hopeful system that seeks to exact justice for the people of Los Angeles amidst a flawed legal process.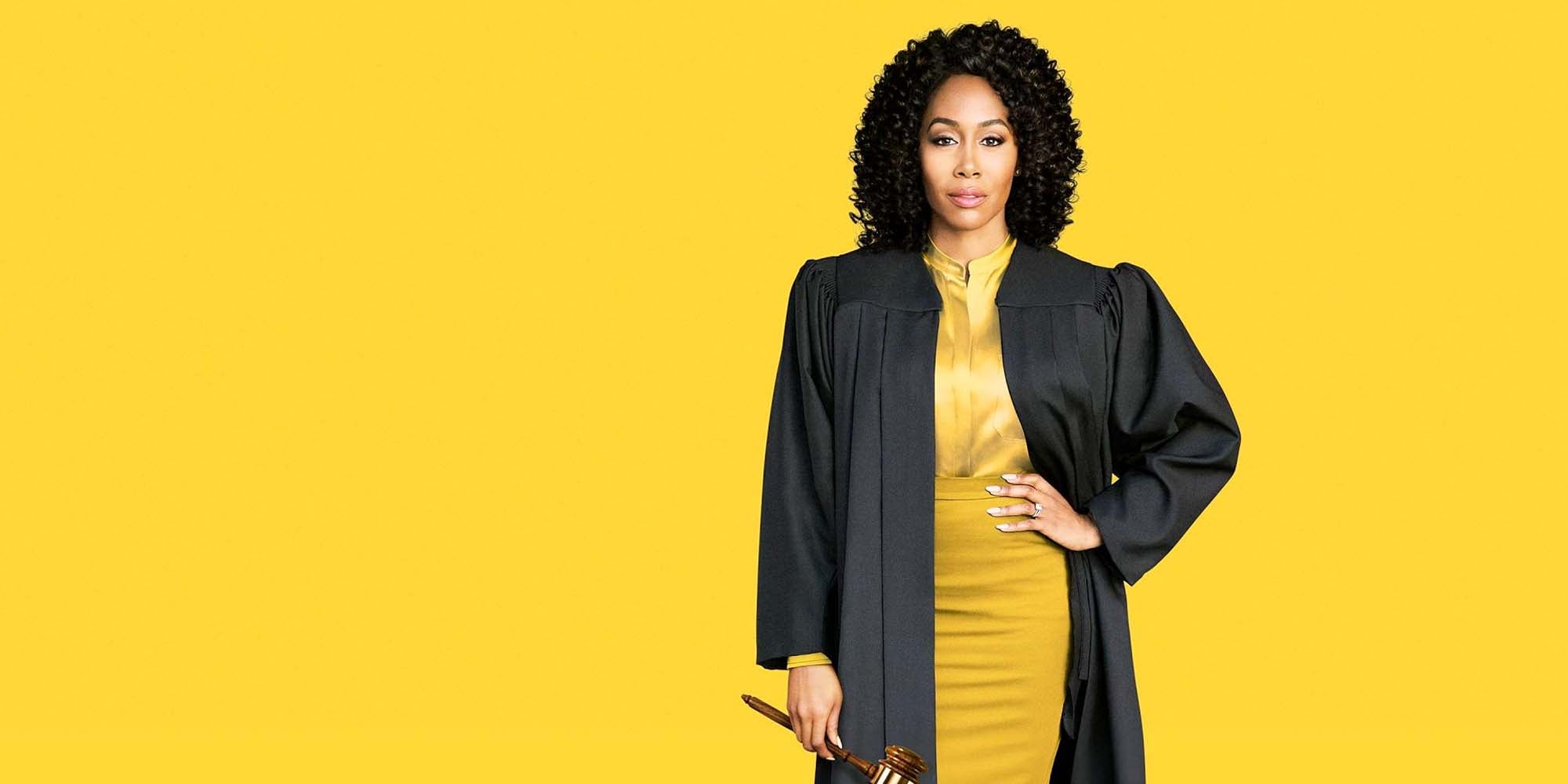 ---
The best Paramount+ Originals
Twilight Zone
It's not a huge surprise that Jordan Peele's revival is astoundingly good. This is the man who brought us Get Out (and its wholly unique follow-up Us), after all. He didn't write or direct this anthology, so there was potentially some room for disaster, but as the host and creator, he evidently has good taste in collaborators. Two of the show's early episodes put a sharp, contemporary spin on an old favorite. Now, two seasons in, Peele's reimagining continues to deliver chills. Each standalone episode comes from a different creative team and cast—an enticing roster including horror filmmaker Ana Lily Amirpour and a host of well-known actors.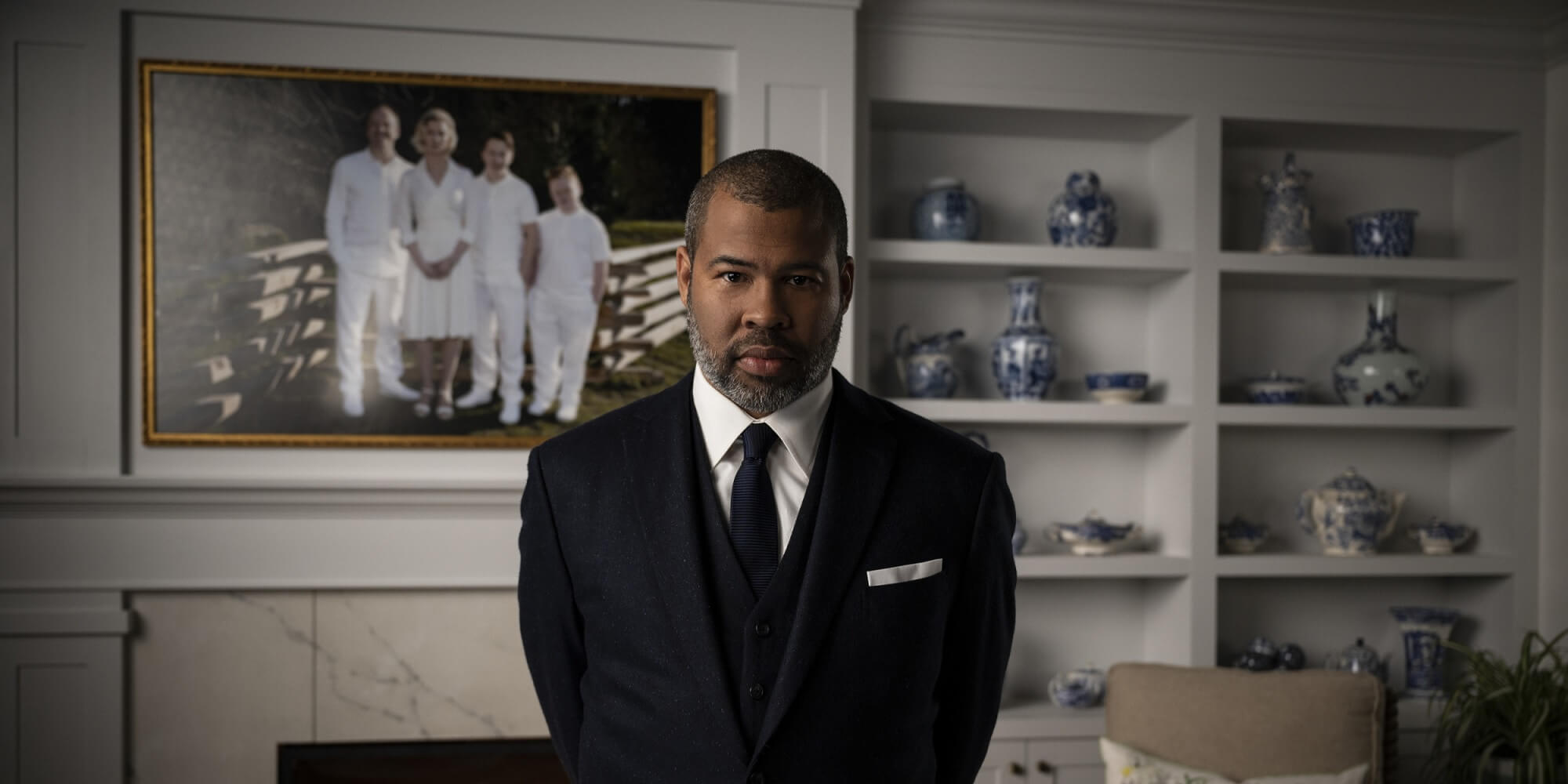 ---
One Dollar
Set in a small rust belt town in post-recession America, One Dollar presents a mystery in which a one-dollar bill keeps changing hands, and in doing so, connects a group of characters involved in a shocking multiple murder. The path of the one-dollar bill and point of view in each episode paints a picture of a modern American town with deep class and cultural divides that spill into the open as the town's secrets get revealed.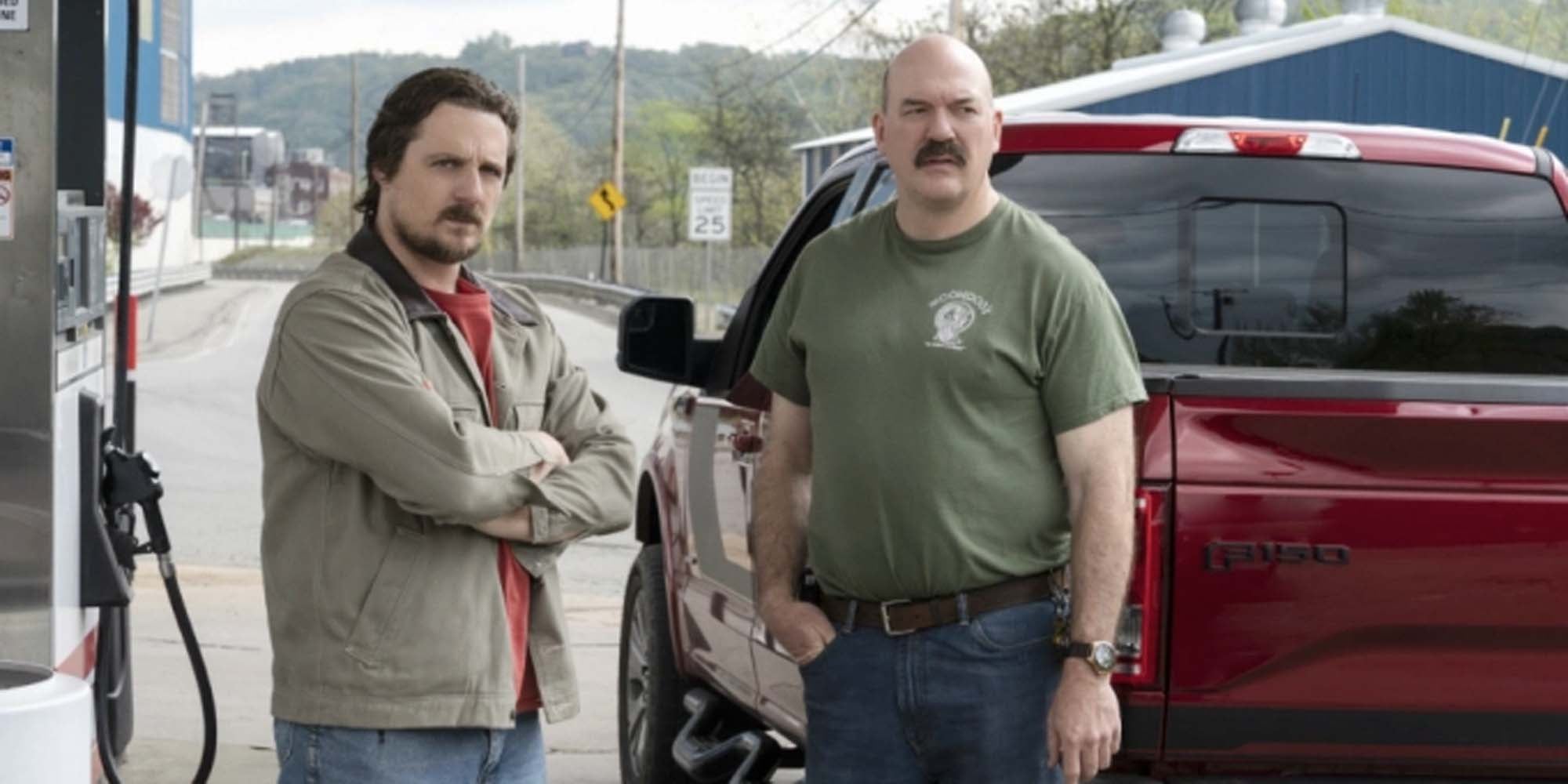 ---
Why Women Kill
A dark comedy-drama original CBS All Access series created by Marc Cherry, Why Women Kill details the lives of three women living in the same Pasadena mansion over the course of three different decades, each dealing with infidelity in their marriages that leads to murder. Beth Ann Stanton (Ginnifer Goodwin) remains content as a housewife in 1963 until she learns of her husband's unfaithfulness; socialite Simone Grove (Lucy Liu) discovers her third husband's homosexuality and begins her own affair with a younger man in 1984; and although in an open marriage in 2019, attorney Taylor Harding (Kirby Howell-Baptiste) finds her relationship tested when she and her husband become attracted to the same woman.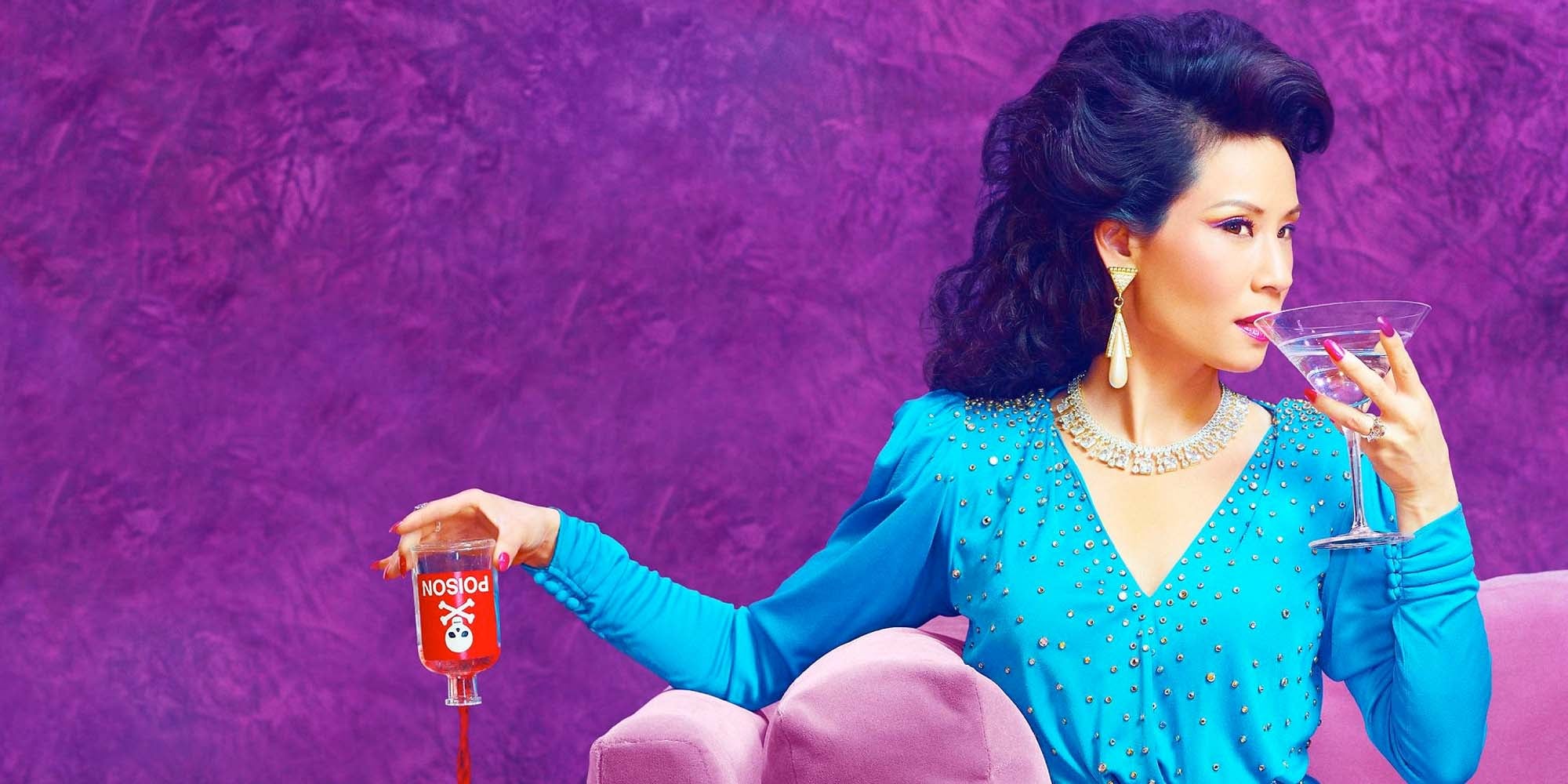 ---
Best Sci-Fi Shows on Paramount+
Star Trek: Picard
Star Trek: Picard launches with the best series premiere in the history of the franchise. It's also the boldest, avoiding the typical format of introducing a ship and its crew. We know that a new crew will arrive eventually: they appear in the trailer. For now, we meet the elderly Admiral Picard alone, retired to the family vineyard in France. Of course, the narrative convention dictates that he'll be dragged out of retirement for One Last Mission, which arrives in the form of a distressed young woman named Dahj (Isa Briones). Echoing some of the later Shatner/Nimoy movies, our aging hero is at loggerheads with his former bosses at Starfleet, teaming up with an ensemble cast of new allies—all of whom are instant stars.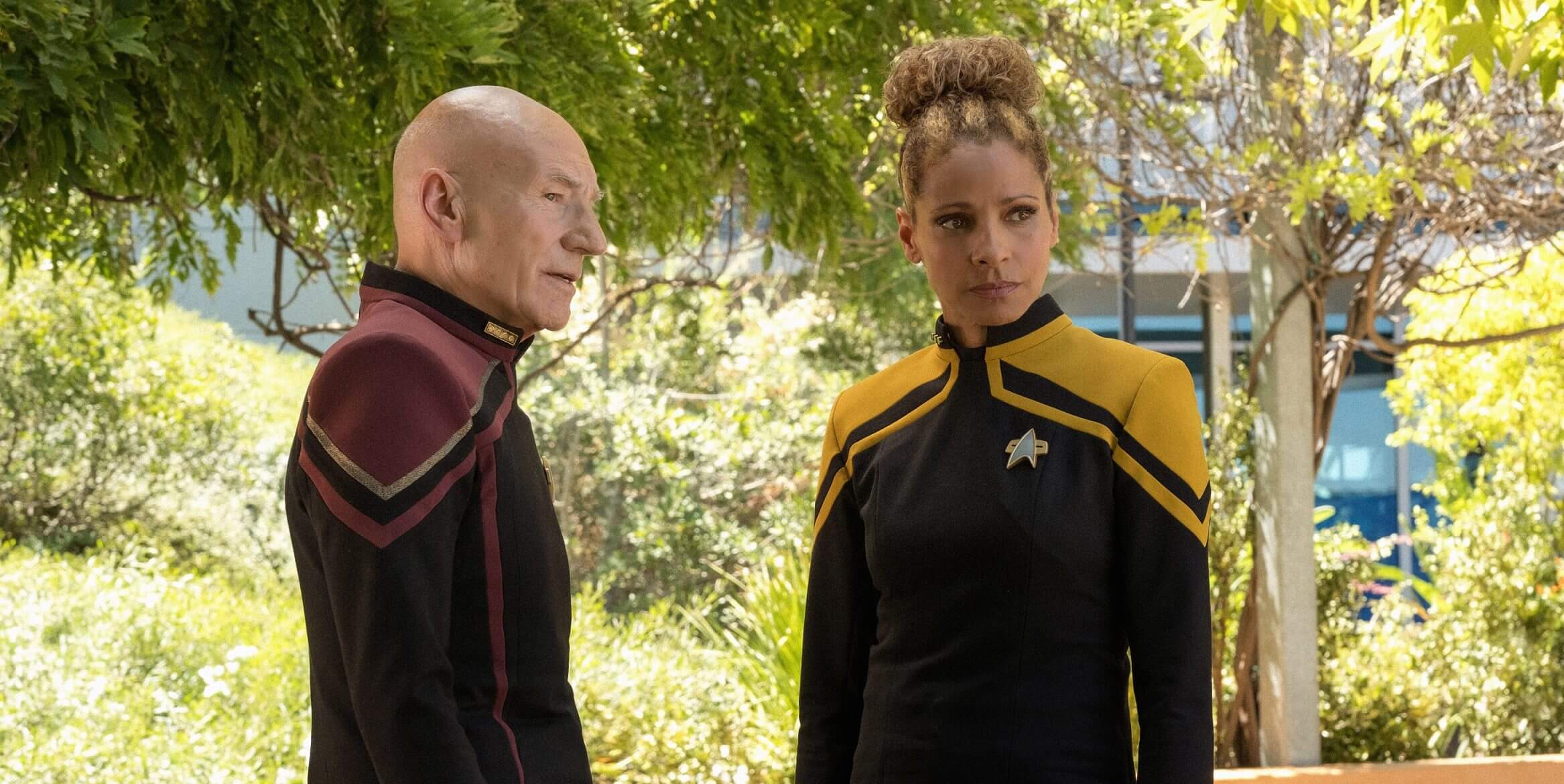 ---
Star Trek: Discovery
Starfleet Captain Philippa Georgiou (Michelle Yeoh) and Commander Michael Burnham (Sonequa Martin-Green) are on what might be described as a humanitarian mission—if everyone involved were human—when Star Trek: Discovery picks up. They must save an alien planet's water supply without alerting the locals, and they execute their duty with warmth, intelligence, and teamwork. Set 10 years before the Original Series, Discovery marks a turning point in the cold war between the Federation and Klingons. Represented by Georgiou's multi-species crew, the Federation celebrates peaceful cooperation while the Klingon Empire is their philosophical opposite.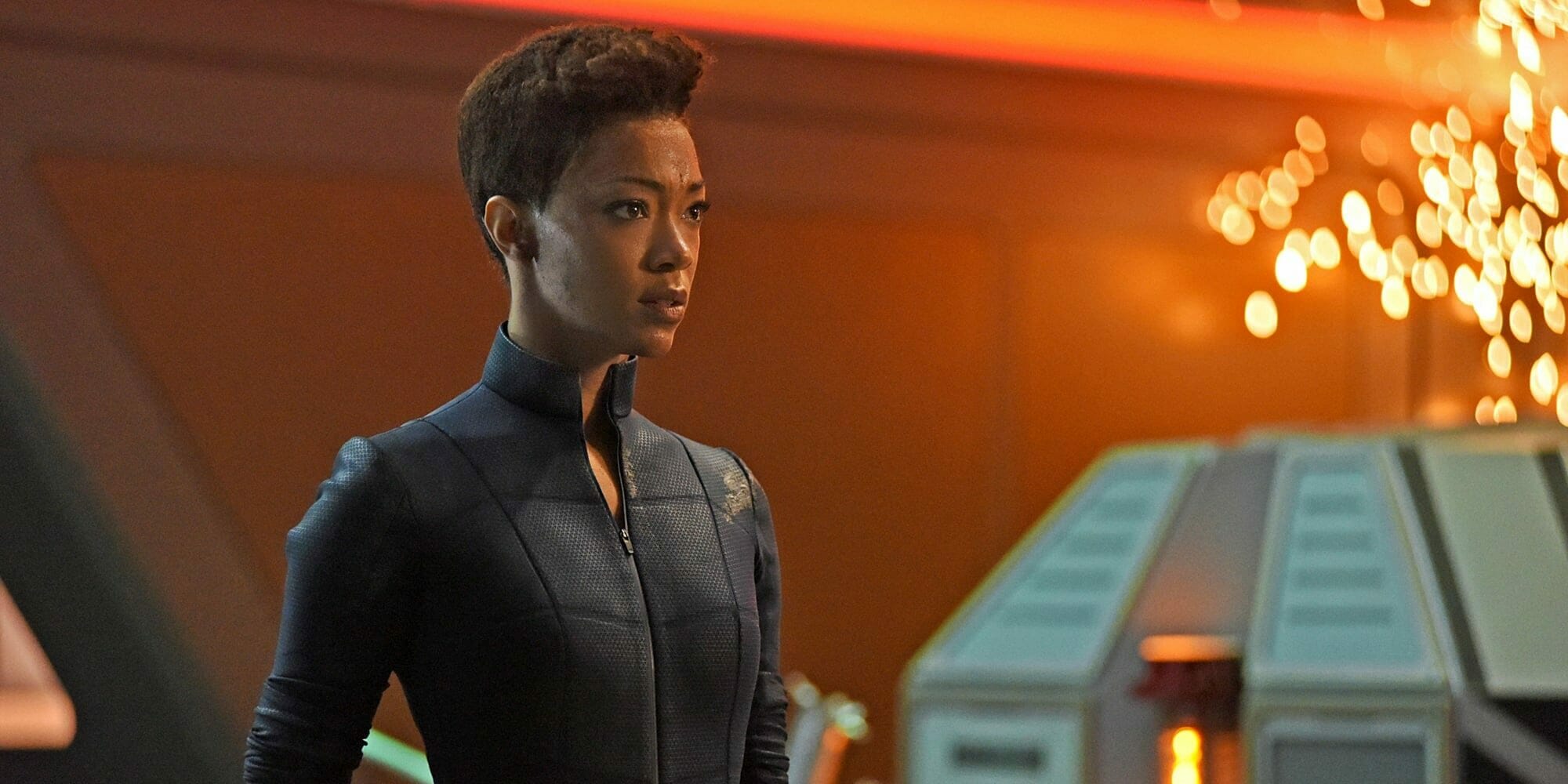 ---
Star Trek: The Next Generation
Star Trek: The Next Generation, is the third Star Trek television series, and the first set in the 24th century created by Gene Roddenberry. Set almost 100 years after Captain Kirk's five-year mission, a new generation of Starfleet officers set off in the U.S.S. Enterprise-D, led by Patrick Stewart as Captain Jean-Luc Picard, on their own mission to go where no one has gone before. The massively popular series went on to launch four feature films, as well as the revival series Star Trek: Picard on CBS All Access in 2020.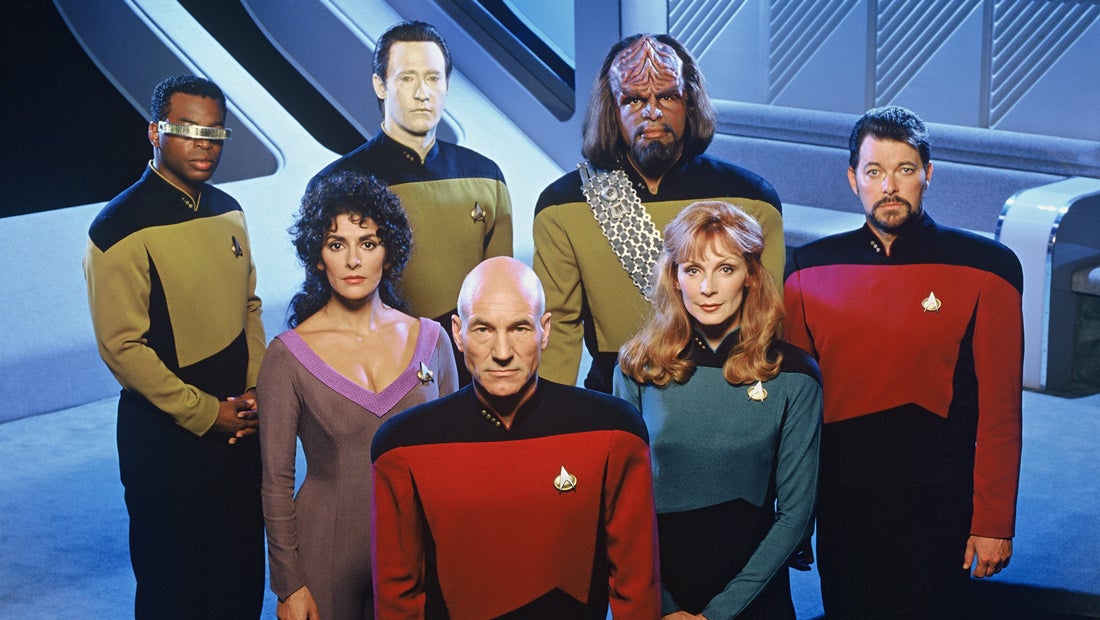 ---
| | |
| --- | --- |
| With Ads | $4.99 |
| Ad Free | $9.99 |
---
Premium Streaming Service Guides
Live TV Service Guides
Entertainment Channel Guides
Streaming Device Guides
The Daily Dot may receive a payment in connection with purchases of products or services featured in this article. Click here to learn more.