When you want a fright, fire up your streaming player and watch one of the best psychological thrillers on Shudder. From the evils than men do to demonic horrors not of this earth, each of these films is a mind-bending good time.
So pop some corn and gather up your straight jacket. These are the best psychological thrillers on Shudder.
| | |
| --- | --- |
| 1 Month | $5.99 |
| 12 Months | $56.99 |
---
The best psychological thriller movies on Shudder
1) Class of 1984 (1982)
Class of 1984 is the sort of film that has no business being as good as it is. Its plot, "high school teacher pushed too far by a violent gang of students," reads like another basic exploitation film. Mr Holland's Opus with a body count.
Instead director Mark L. Lester delivers a nightmarish thriller bound in 80s punk culture and revenge. We watch Mr. Norris try his best to save every student, until an act of violence turns him into the predator.
The sequels had no way to improve on this classic, so they just added robots. In a time of social unrest, Class of 1984 is still as haunting today as it was on release.
---
2) Shrew's Nest (2014)
Set in Spain in the '50s, this Shudder exclusive follows the life of an agoraphobic woman named Montse who lives alone with her sister. When a handsome neighbor knocks on her door after an accidental fall, she takes careful measures to make sure he will never leave again.
Elegant and bloody, Shrew's Nest takes you on a creepy and unforgettable ride. This is easily one of the best psychological thriller movies on Shudder.
---
3) The Cleansing Hour (2020)
Max and Drew are millennials who've gone viral with their hit live stream "The Cleansing Hour." Each week the duo shows a "real" exorcism, vanquishes evil, and sells some merch. Until, that is, a real demon shows up to play.
Including The Cleansing Hour may feel like cheating since it's just as much a film about exorcism as it is suspense. The powers this demon pours out over its enemies are nightmarish. But the mind games it plays are its most powerful weapon.
Anyone looking for the best psychological thriller movies should give the devil their due during The Cleansing Hour.
---
4) Audition (1999)
When widower Aoyama decides he is ready for a new relationship, he goes about it in a weird way: by having a director friend host a fake audition. He chooses demure, beautiful Asami, who seems perfect at first––despite several things about her that don't quite add up.
Aoyama gets the ultimate payback for his decisions when Asami reveals who she really is in an ending that has been famous ever since the film's debut (warning: it is NOT for the weak at heart!).
---
5) Dogs Don't Wear Pants (2019)
This Finnish horror film is––well, everything you might expect a Finnish horror film to be. Blunted from the pain of a tragic event, Juha seeks out a way to feel again and finds a dominatrix named Mona awaiting him.
Expect lots of sadism, masochism, heartbreak, and loss with a sharp tinge of sex positivity. Dogs Don't Wear Pants is not an easy watch, but if you can handle the content, it's a deeply rewarding one.
---
6) We Are What We Are (2013)
When a deeply religious family loses their mother to Parkinson's Disease, father Frank wants his daughters to take over her religious duties. Little do they know just how gory those duties are.
We can't say too much about this film without giving away the heart of the plot. However, let's just say that you need to be down with extreme gore of the flesh-eating variety to survive this flick.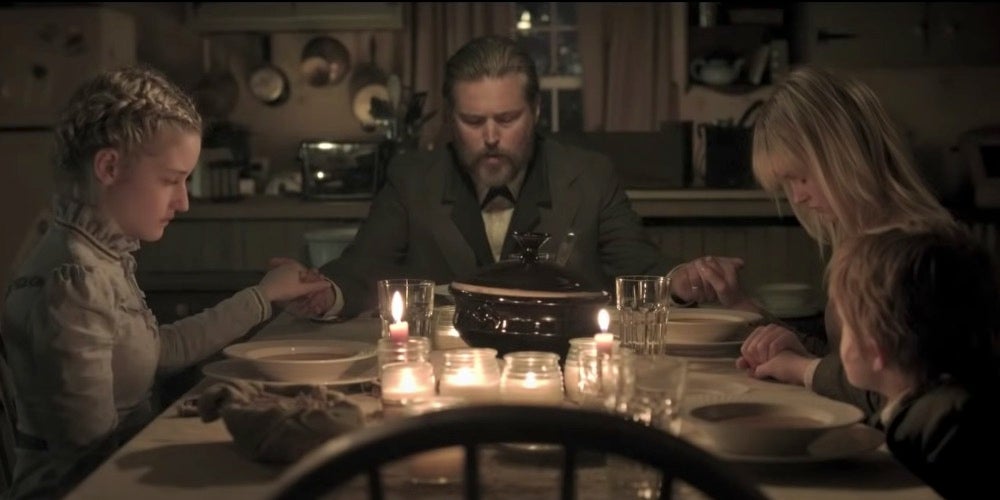 ---
7) White of the Eye (1987)
As a series of murders rock a small wealthy desert community, a husband and wife find themselves torn apart as he tries to prove he's not behind the killings and she uncovers questions he can't answer. White of the Eye is exactly the kind of lost film we love to see on Shudder.
Originally given an X-rating for violence until Marlon Brando stepped in to talk to the MPAA on behalf of director Donald Cammell, White of the Eye isn't exactly horror or suspense.
This one is easily worth the cost of signing up for a month just to catch it. White of the Eye is one of the best psychological thriller movies you'll ever see.
---
8) The Pool (2018)
Not all horror movie plots need to be complex to be effective. The Pool proves this with a simple scenario: a very deep pool, an unfortunate accident, and a big ass crocodile.
The premise sounds ridiculous but somehow it all works anyway. Just ask the reviewers at Rotten Tomatoes, whose reviews add up to a 100% score (insanely high by Rotten Tomatoes standards).
---
9) Impetigore (2019)
This Shudder original turns up the creep factor on a woman's visit to her ancestral village after a long time away. She goes thinking she may inherit a house but instead finds the community she left behind is out to kill her because of a curse they believe is her fault.
Strange and claustrophobic, Impetigore will make you realize Indonesian horror is a force to be reckoned with.
---
10) Lyle (2014)
Before you say "this all seems awfully familiar," yes, Lyle has a lot in common with Rosemary's Baby. That said, it's a fresh, modern adaption of the "pregnant mom has to protect her unborn child from Satanists" angle.
It's got a fantastic, eerie vibe, leaving some unanswered questions for the viewer to figure out on their own. As long as you're okay with that, then you should definitely watch Lyle.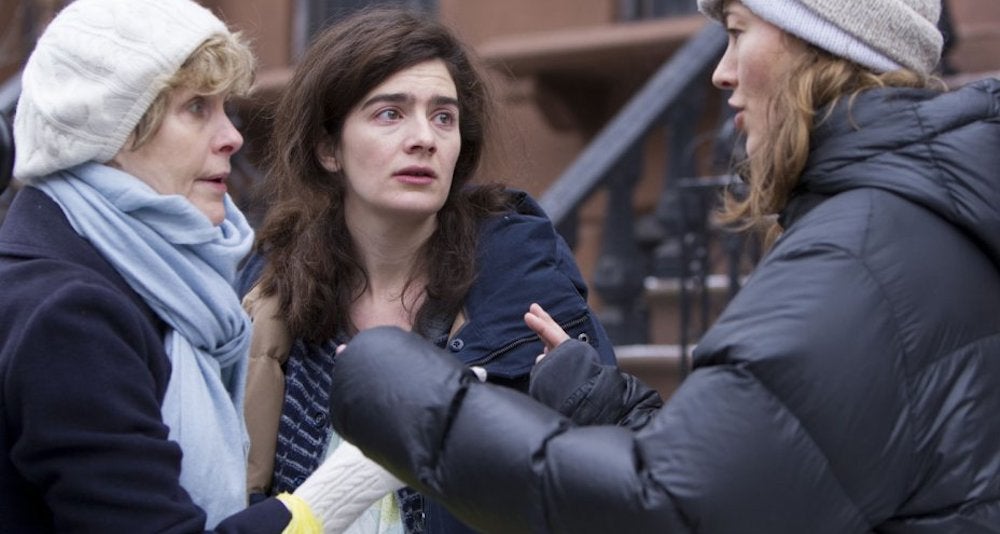 ---
| | |
| --- | --- |
| 1 Month | $5.99 |
| 12 Months | $56.99 |
---
Premium Streaming Service Guides
Live TV Service Guides
Entertainment Channel Guides
The Daily Dot may receive a payment in connection with purchases of products or services featured in this article. Click here to learn more.