What are the best shows on HBO Max? There's a great new slate of Max Originals that's been growing since HBO Max launched. Plus, there's an archive of critically-acclaimed HBO shows on the service you likely know and love. No matter how you settle the debate, you'll have plenty of binge-watching options. Here's how to stream the best shows on HBO Max.
HBO Max is the newest streaming service from HBO, boasting an impressive roster of TV shows and original series.
It also has more than just HBO's amazing bank of movies and shows. Its Max Originals are only available on the platform.
It's also got tons of content under the WarnerMedia banner, and it's the new home for remastered Looney Tunes.
HBO Max costs $14.99 a month.
---
The best shows on HBO Max: HBO original shows
To start the discussion about the best shows on HBO Max, you have to start with what HBO built its reputation on.
Game of Thrones
Game of Thrones is the most ambitious show we'll ever see. The depth and scope of the world created by author George R.R. Martin and showrunners David Benioff and D.B. Weiss is breathtaking. The world of Westeros is inhabited by families constantly angling for the Iron Throne. The TV show is full of power plays, betrayals, and a cast of characters that runs deeper than any other. Game of Thrones may not be the best HBO series (though many will argue in its favor), but it may be the show that best exemplifies the networks credo, "It's not TV. It's HBO." —Eddie Strait
Launched: April 17, 2011
Genre: Drama
Starring: Sean Bean as Lord Eddard "Ned" Stark, Michelle Fairley as Catelyn Tully, Richard Madden as Robb, and Sophie Turner as Sansa
Seasons: 8
Status: Ended
Game of Thrones reviews
What the critics are saying:
"The show is remarkably empathetic as it witnesses suffering, bringing us into the skins of characters both beloved and hateful." —Gretchen Felker-Martin, Polygon
---
The Sopranos
We'll get the most obvious choices out of the way right up front. You can't consider yourself a true TV connoisseur if you haven't seen David Chase's mobster epic. It's on the Mount Rushmore of television with good reason. James Gandolfini's performance as Tony Soprano, a crime boss with severe mommy issues, is one of the best performances you'll ever see in a TV show, on HBO or otherwise. Surely you've heard already, so if you haven't seen The Sopranos, what are you waiting for? —E.S.
Launched: Jan. 10, 1999
Genre: Crime
Starring: James Gandolfini as Tony Soprano, Lorraine Bracco as Dr. Jennifer Melfi, Edie Falco as Carmela, and Jamie-Lynn Sigler as Meadow
Seasons: 6
Status: Ended
The Sopranos reviews
What the critics are saying:
"The compromised Melfi aside, there are no regular representatives of dogged virtue in The Sopranos, no good cop endeavouring to bring down the bad man. And yet, a strong moral sense lurks at its heart." —David Stubbs, The Guardian
---
Flight of the Conchords
The first crop of HBO shows available include some of television's most lauded dramas, but they're a big-time commitment. Wade into your HBO binge with one of the lighter offerings: Flight of the Conchords. Starring New Zealand's fourth most-popular guitar-based digi-bongo acapella-rap-funk-comedy folk duo, Jemaine Clement and Bret McKenzie, the show is comprised of 22 quick, funny episodes. It's like an appetizer for all the depressing stuff you'll watch later. —Kate Knibbs
Launched: June 17, 2007
Genre: Comedy
Starring: Jemaine Clemaine as himself, Bret McClegnie as himself, Rhys Darby as Murray Hewitt, and Kristen Schaal as Mel
Seasons: 2
Status: Ended
Flight of the Conchords reviews
What the critics are saying:
"MacKenzie and Clement are quite an effective comic duo, channeling a little bit of Hope and Crosby. Their repartee is often muted and deliberately paced, using a slow build for comic effect." —Travis Fickett, IGN
---
Deadwood
If neither The Sopranos or The Wire is the best TV drama of all time, then it's probably Deadwood. HBO is well-regarded for the freedom its shows get in terms of explicit content, and one of Deadwood's major claims to fame is the way it makes the profane poetic. If nothing else, you have to experience Ian McShane's staggering performance as Al Swearengen. —E.S.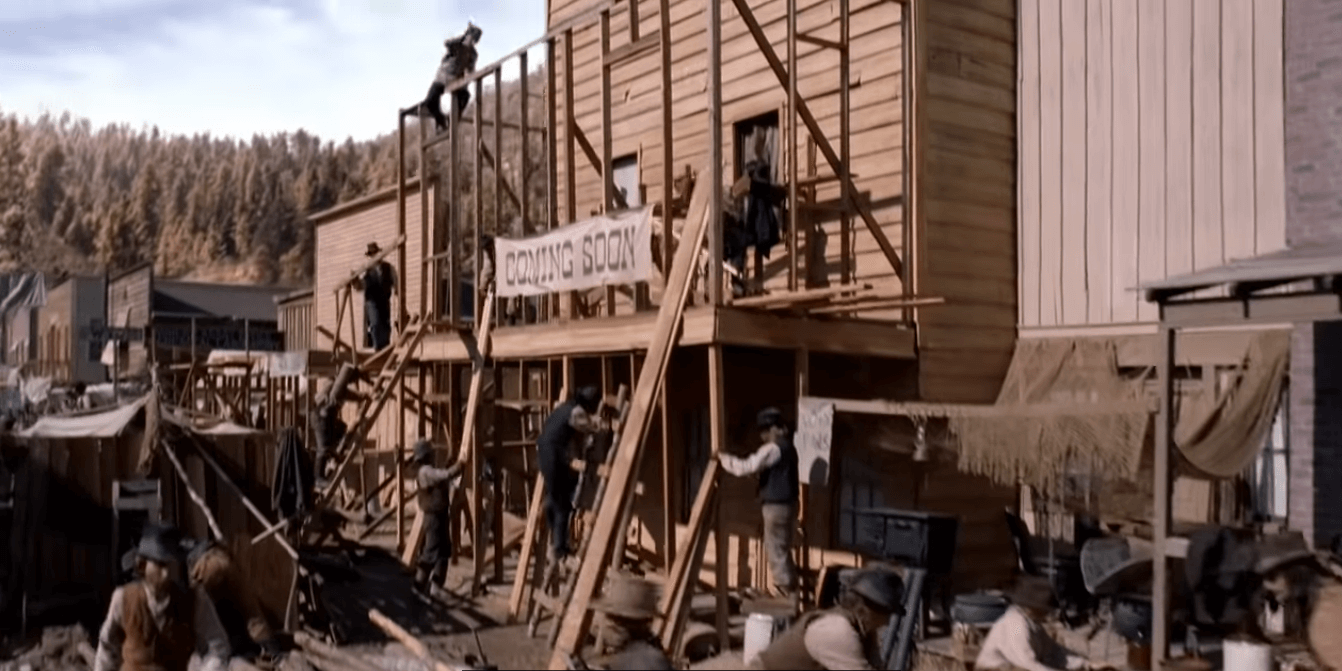 Launched: March 21, 2004
Genre: Western
Starring: Timothy Olyphant as Seth Bullock, Ian McShane as Al Swearengen, and Molly Parker as Alma Garret
Seasons 3
Status: Ended
Deadwood reviews
What the critics are saying:
"Throughout its three-season run, Deadwood tackled all of the ideas that lay at the center of our society, from the way that we all agree that money will represent value (when there's no real reason it has to) to how even the worst among us might become better people and citizens.
Deadwood suggested that, at its best, society can even us all out, can make us realize there's more to life than our own self-interest." —Emily VanDerWerff, Vox
---
Curb Your Enthusiasm
For 20 years, Larry David has made an art out of making viewers cringe and squirm in delight. Picking up where Seinfeld left off, Curb specializes in addressing the minutia of society and tackling the most inane parts of our daily lives. Even after 100 episodes, David is still finding ways to keep viewers laughing. Who knows how long Curb will run, but each new season feels like a gift to everyone. —E.S.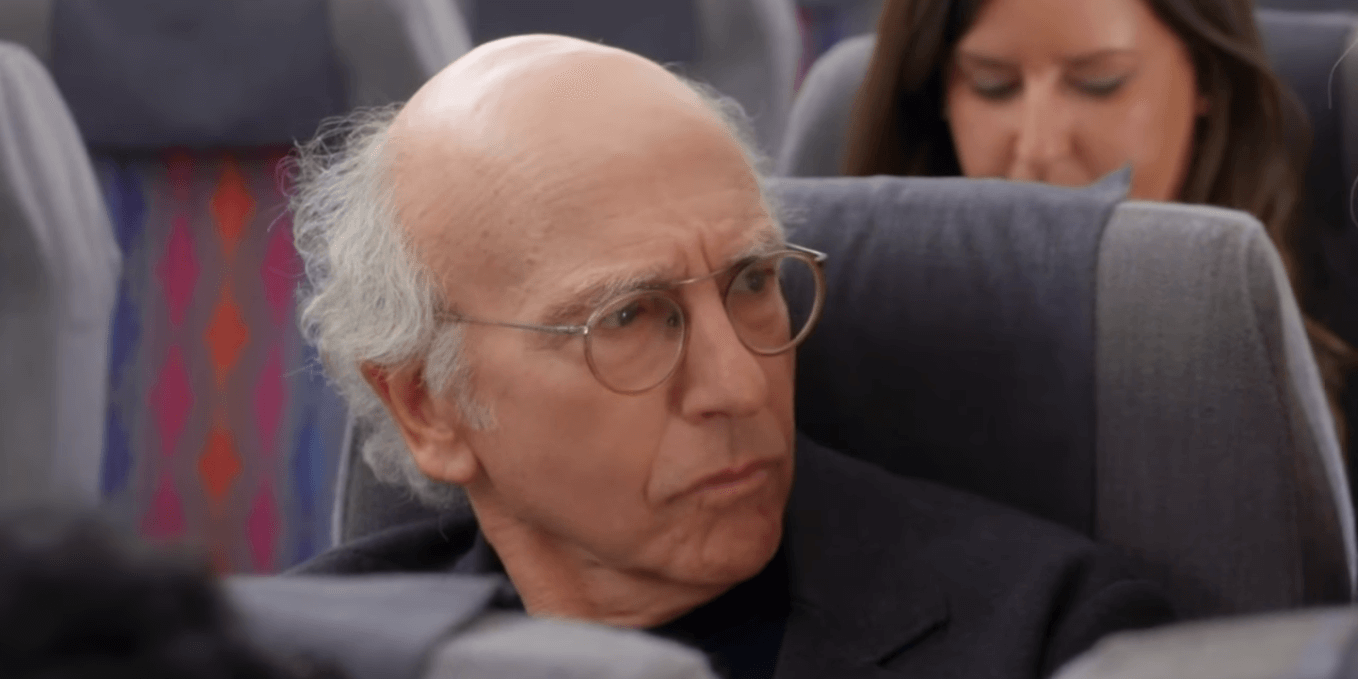 Launched: Oct. 15, 2000
Genre: Sitcom
Starring: Larry David as himself, Jeff Garlin as Jeff Greene, Cheryl Hines as Cheryl David, Susie Essman as Susie Greene, J.B. Smoove as Leon Black
Seasons: 10
Status: Pending
Curb Your Enthusiasm reviews
What the critics are saying
"I cannot reiterate how hard I laughed at this episode of television. There's perhaps no show that can elicit such primal, guttural laughter than Curb Your Enthusiasm, and it often felt great to lock in to its particular POV." —Gregory Lawrence, Collider
---
Sex and the City
Atoning for the sins of Arliss, Sex and the City brought respectability and critical acclaim back in a big way. If you're tired of the heavily edited repeats scattered across basic cable, 2020 is the best time to come back home and watch the show on HBO. And when you get to the end of the series? Skip the movies and go back to the beginning so you can remember the show in better times, before the two movies sullied the brand. —E.S.
Launched: June 6, 1998
Genre: Sitcom
Starring:Sarah Jessica Parker as Carrie Bradshaw, Willie Garson as Stanford Blatch, Chris Noth as Mr. Big, and John Corbett as Aidan Shaw
Seasons: 6
Status: Ended
Sex and the City reviews
What the critics are saying
"When a show captures the zeitgeist of its time as well as Sex and the City did, viewing it from the distance of a decade or two brings its best and worst moments into much clearer focus. Now that we're no longer wowed by the main four female characters' then-revolutionary sexual freedom, we instead notice the power of Sarah Jessica Parker's gut-punched, lovesick look at the end of the pilot episode." — Jennifer Keishin Armstrong, Vulture
---
---
The Wire
OK, now you can watch The Wire. I just wanted to give you a little taste of watching wrenching HBO content about the ravages of drugs with Gia before giving you The Wire. It's like how people get base tans before summer. I gave you a base sadness about addiction. —K.K.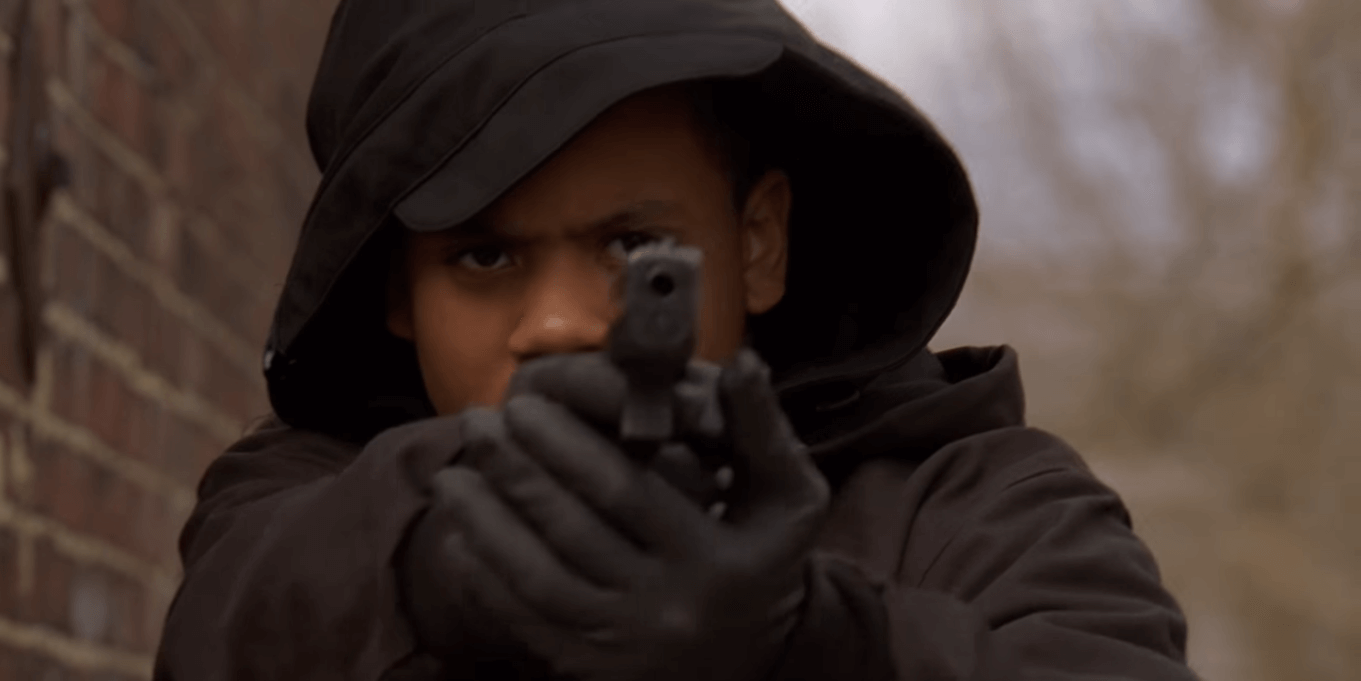 Launched: June 2, 2002
Genre: Crime
Starring: Wendell Pierce as Bunk Moreland, Dominic West as Jimmy McNulty, and Lance Reddick as Cedric Daniels
Seasons: 5
Status: Ended
The Wire reviews
What the critics are saying
"Exactly 10 years after its final episode aired, The Wire is established as one of the greatest shows in the history of US television – some would say the greatest." —Dorian Lynskey, The Guardian
---
Veep
It would be easy to recommend Veep just on the basis of the hilarious, unapologetically crude (and always clever) wordplay employed by every one of its characters. This is what we wish we could sound like when we go on a profane rant. But, of course, there's more to it than that: It's a merciless, cynical view of politics—a dark mirror to, say, The West Wing. And, yes, Julia Louis-Dreyfuss is magnificent, shining bright among a cast of comedic all-stars. —E.S.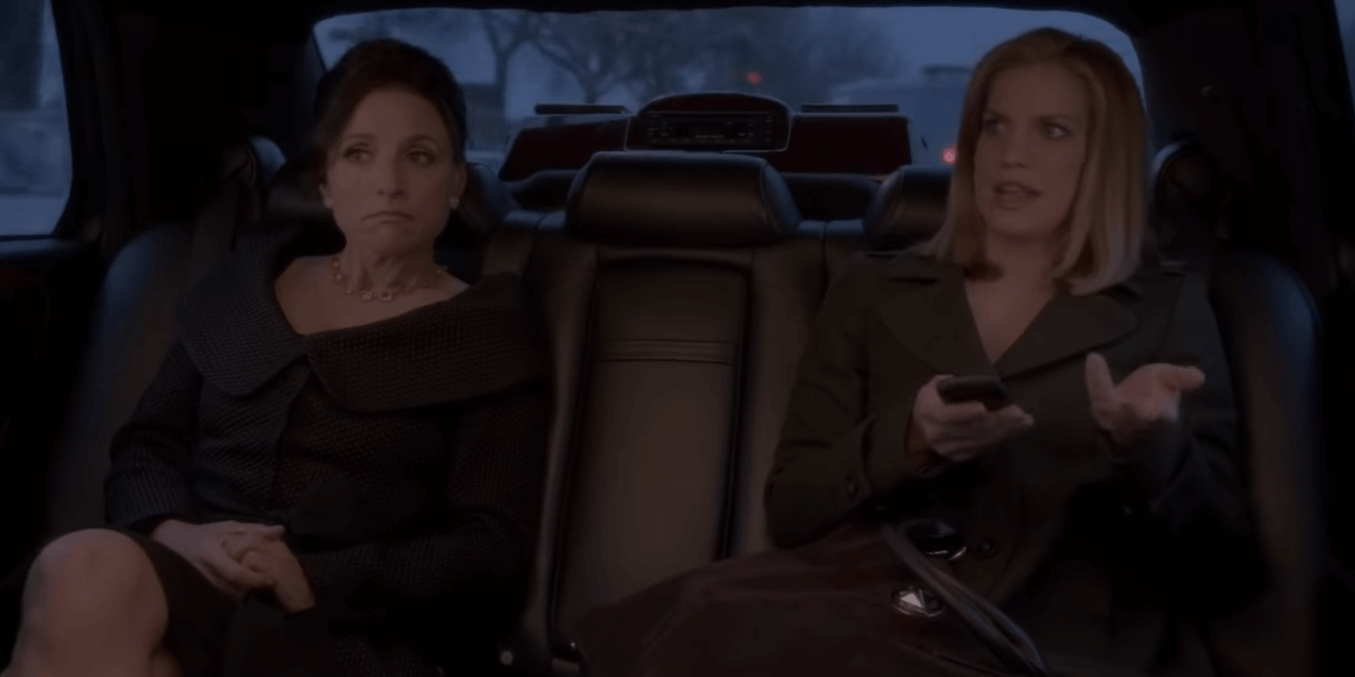 Launched: April 22, 2012
Genre: Sitcom
Starring: Julia Louis-Dreyfus as Selina Meyer, Anna Chlumsky as Amy Brookheimer, and Tony Hale as Gary Walsh
Seasons: 7
Status: Ended
Veep reviews
What the critics are saying:
"What do you do when you're a political satire at a time when real-life politics have become so cravenly absurd as to defy parody? If you're Veep, you get meaner." —Alan Sepinwall, Rolling Stone
---
East Bound and Down
Danny McBride's abrasive stick kills me. I can't call him an acquired taste because you know how you feel about him on the first shot. If you're in tune with his brand of caustic, arrogant humor, you'll want to see this—whether you're a first-timer or a repeat customer. —E.S.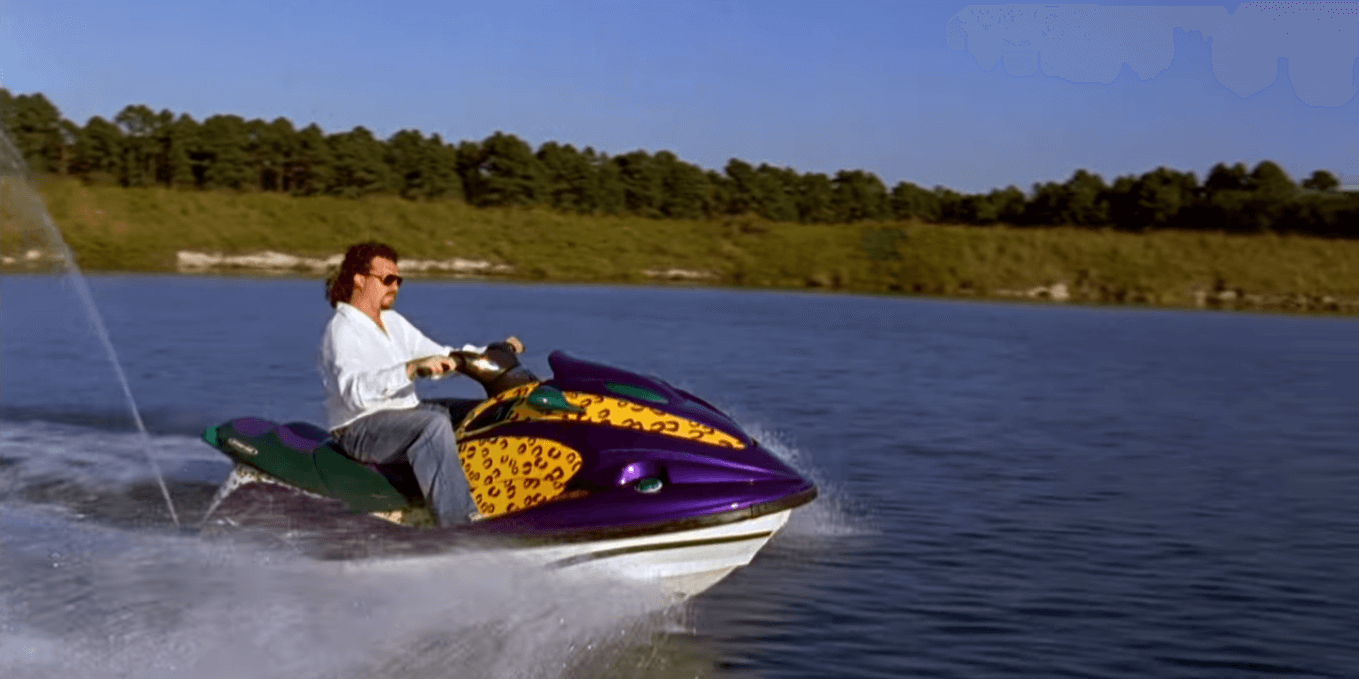 Launched: Feb. 15, 2009
Genre: Comedy
Starring: Danny McBride as Kenny Powers, Steve Little as Steven Bernard "Stevie" Janowski, Katy Mixon as April Buchanon, and John Hawkes as Dustin Powers
Seasons: 4
Status: Ended
East Bound and Down reviews
What the critics are saying:
"Though its premise might seem familiar, Eastbound & Down is unique in its ability to consistently—and successfully—reinvent itself so that you never get stuck in one place for too long." —Jennifer M. Wood, Wired
---
Barry
Fans of Saturday Night Live knew Bill Hader was a star, and Barry gives him the vehicle he deserves. As a hitman living with depression and mental health issues, Barry gets involved in an acting class. It's a premise that would make for a great SNL skit, but what the series (co-created by Hader and Alec Berg) delivers is something that hits stunning dramatic depths. Barry is about as dark as a show can get while still being classified as a comedy, but really, Barry is anything but ordinary. —E.S.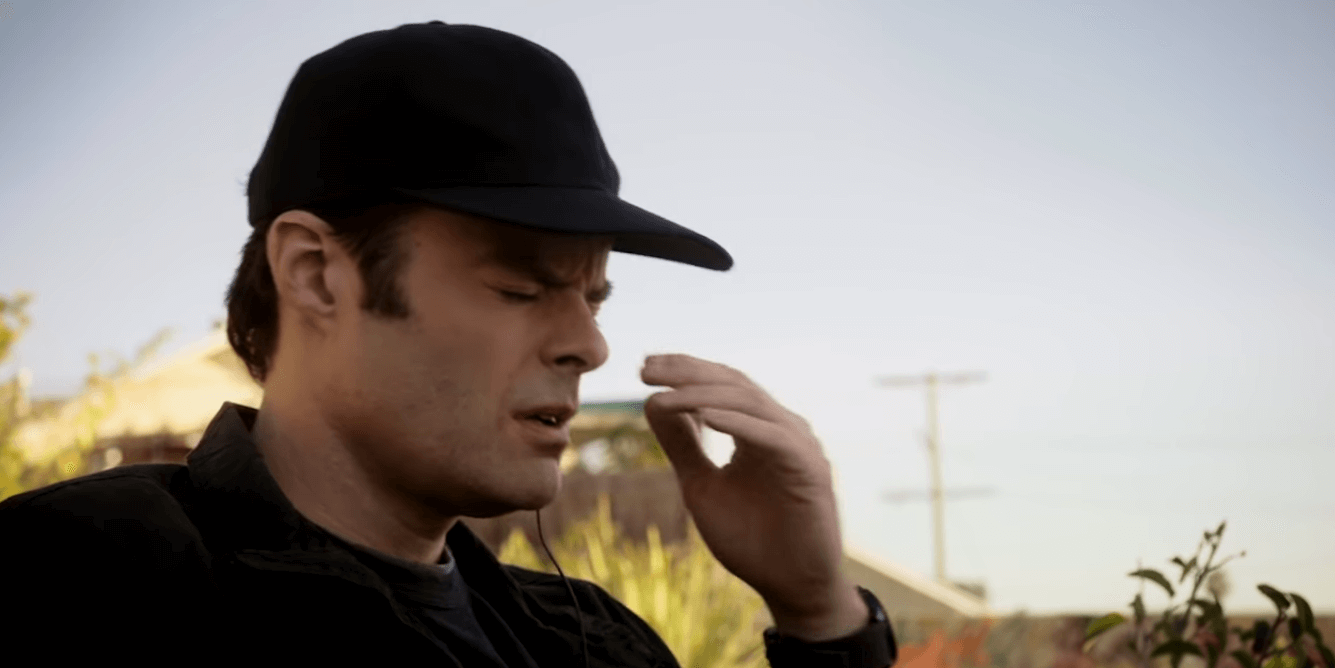 Launched: March 25, 2018
Genre: Dark Comedy
Starring: Bill Hader as Barry Berkman, Stephen Root as Monroe Fuches, Sarah Goldberg as Sally Reed, and Glenn Fleshler as Goran Pazar
Seasons: 2
Status: Renewed for season 3
Barry reviews
What the critics are saying
"The entire series is a tightrope walk, but Barry balances it beautifully. It's not so oppressively dark so as to render the comedic scenes in bad taste, and it's also not so outlandish that it detracts from the emotional weight of the more dramatic scenes" —Adam Chitwood, Collider
---
The best shows on HBO Max: The best Max Originals
When talking about the best shows on HBO Max, feel free to include Max Originals in the discussion.
Love Life
Anna Kendrick (in her third streaming original since November) stars as a woman struggling to find the one amid the ups and downs of dating in the city and how each experience shapes her. Although the trailer makes it seem like it would run out of material rather quickly, HBO Max's press release describes it as "romantic comedy anthology series" that plans to follow a different person every season. —M.J.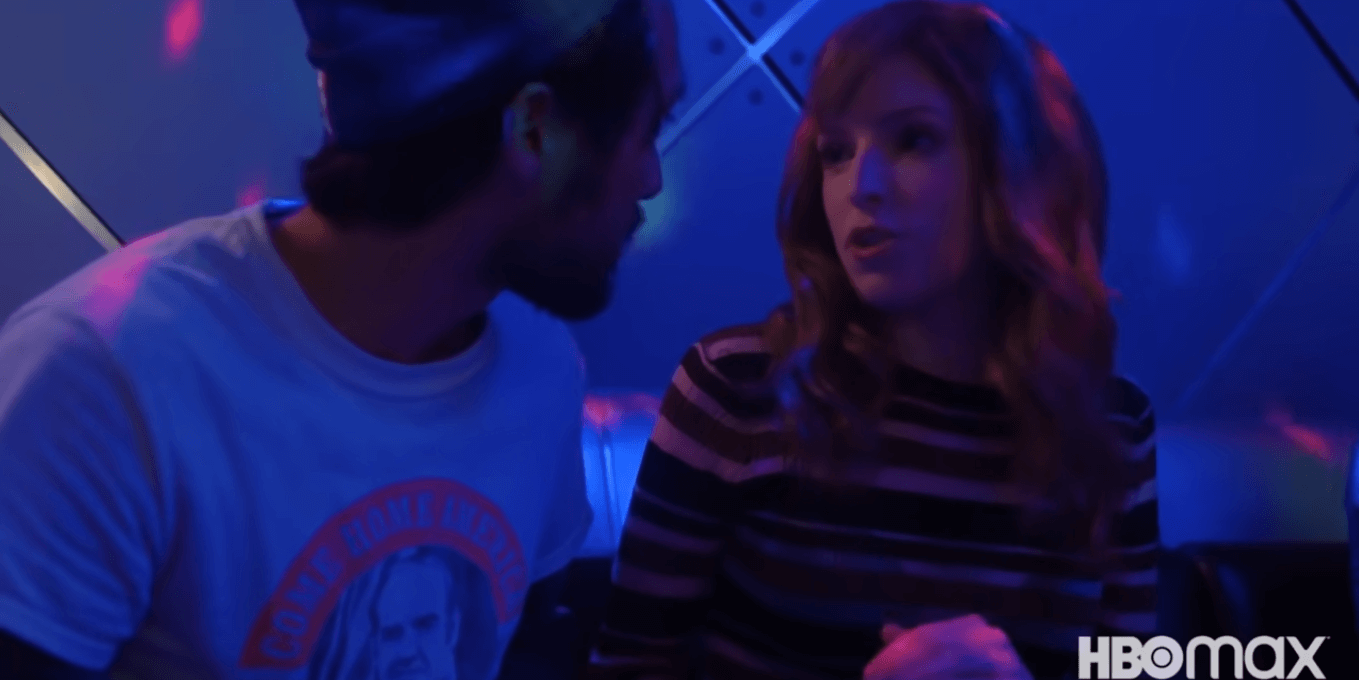 Launched: May, 27 2020
Genre: Romantic Comedy Anthology
Starring: Anna Kendrick as Darby Carter, Zoe Chao as Sara Yang, Peter Vack as Jim, Sasha Compere as Mallory, and Hope Davis as Claudia Hoffman
Seasons: 1
Status: Renewed for season 2
Love Life reviews
What the critics are saying
"The reality is that Love Life probably earned the title of HBO Max's first scripted series (not starring Elmo) because of availability and not some grand intended pronouncement that the Anna Kendrick-fronted anthology represents the very model of the streamer's original content." —Daniel Fienberg, Hollywood Reporter
---
Legendary
Eight houses (or vogueing teams) in the underground ballroom community compete with a series of balls and fashion challenges to emerge as the top house. Law Roach, Jameela Jamil, Liomy Maldonado, and Megan Thee Stallion will serve as judges. —M.J.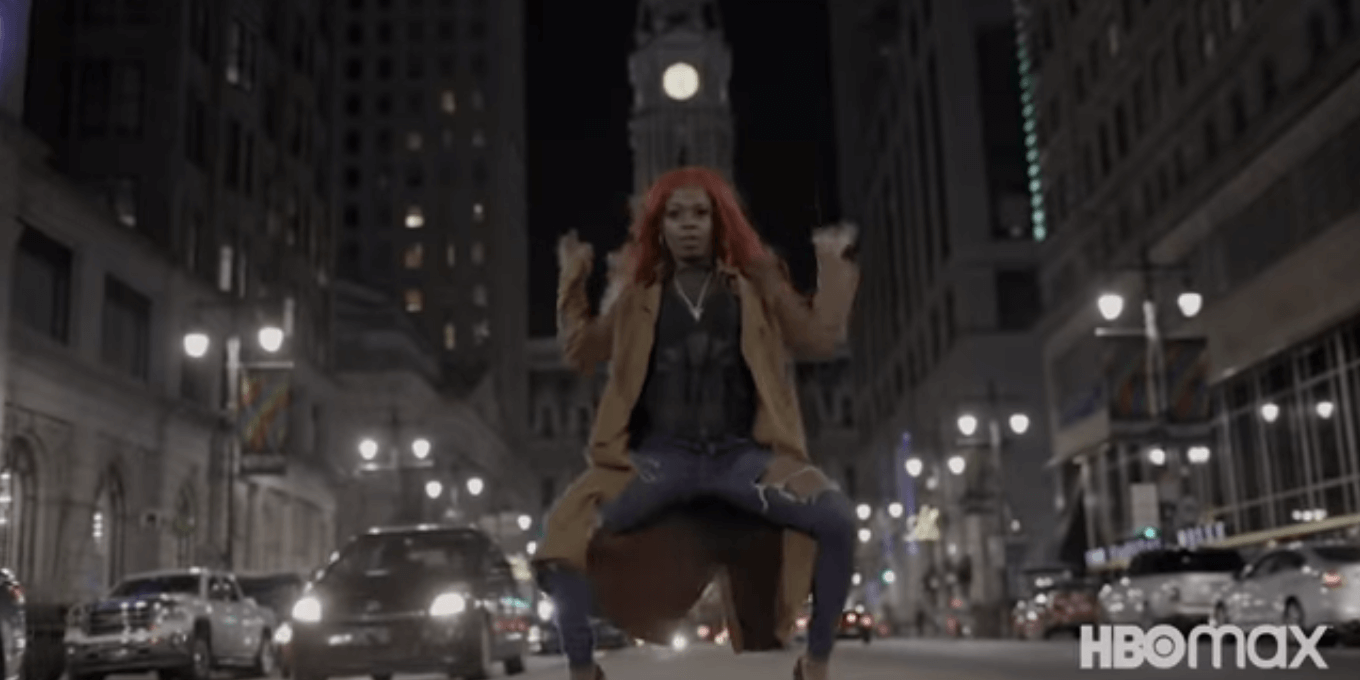 Launched: May 27, 2020
Genre: Reality
Starring: Dashaun Wesley as Master of Ceremonies, MikeQ as DJ, Jameela Jamil-judge, Law Roach-judge, Leiomy Maldonado-judge, and Megan Thee Stallion-judge
Seasons: 1
Status: Pending
Legendary reviews
What the critics are saying:
"Its messaging is slapdash, but its production value is slick as hell, packaging ballroom as an almost high octane sport. Whether you're an aficionado or neophyte, one has ever seen ballroom presented with such a lavish eye." —Caronline Framke, Variety
---
The Not-Too-Late Show with Elmo
What would it be like if Elmo hosted a talk show? With The Not Too Late Show, you get to see it in all of its colorful and musical glory. It's HBO Max's spin on late-night TV (although, as Elmo points out, his bedtime is at 7:30), and it's closest in tone to The Tonight Show; Jimmy Fallon is even one of Elmo's first guests. It's a mix of jokes, games, songs, and famous guests with Cookie Monster serving as his sidekick and other Sesame Street Muppets helping to make the show. —Michelle Jaworski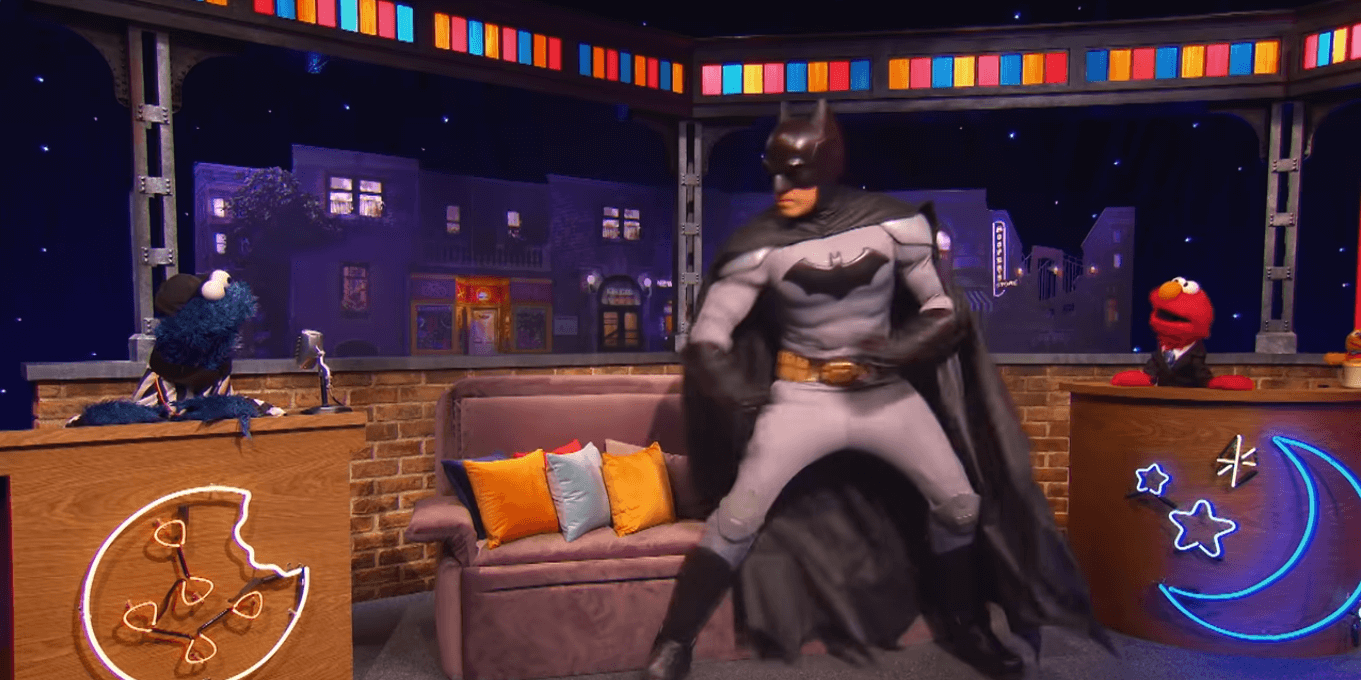 Launched: May 27, 2020
Genre: Talk Show, children's educational
Starring: Ryan Dillon as Elmo, David Rudman as Cookie Monster, Jennifer Barnhart as Mama Bear, and Peter Linz as Ernie
Seasons: 1
Status: Pending
The Not-Too-Late Show with Elmo reviews
What the critics are saying:
"It's a clever, charming concept, executed with the Workshop's customary care and craft. And for those of us closer in age to the guest stars,The Not-Too-Late Show With Elmo takes some of the sting out of the way Disney has misused or flat-out ignored Kermit The Frog, Miss Piggy, and friends." —Erik Adams, AV Club
---
Looney Tunes
The Looney Tunes gang upgrades to modern-day, and while that often includes nods to modern technology like smartphones, flat-screen TVs, and Bugs Bunny's many, many kids, many of the jokes still feel the same. —M.J.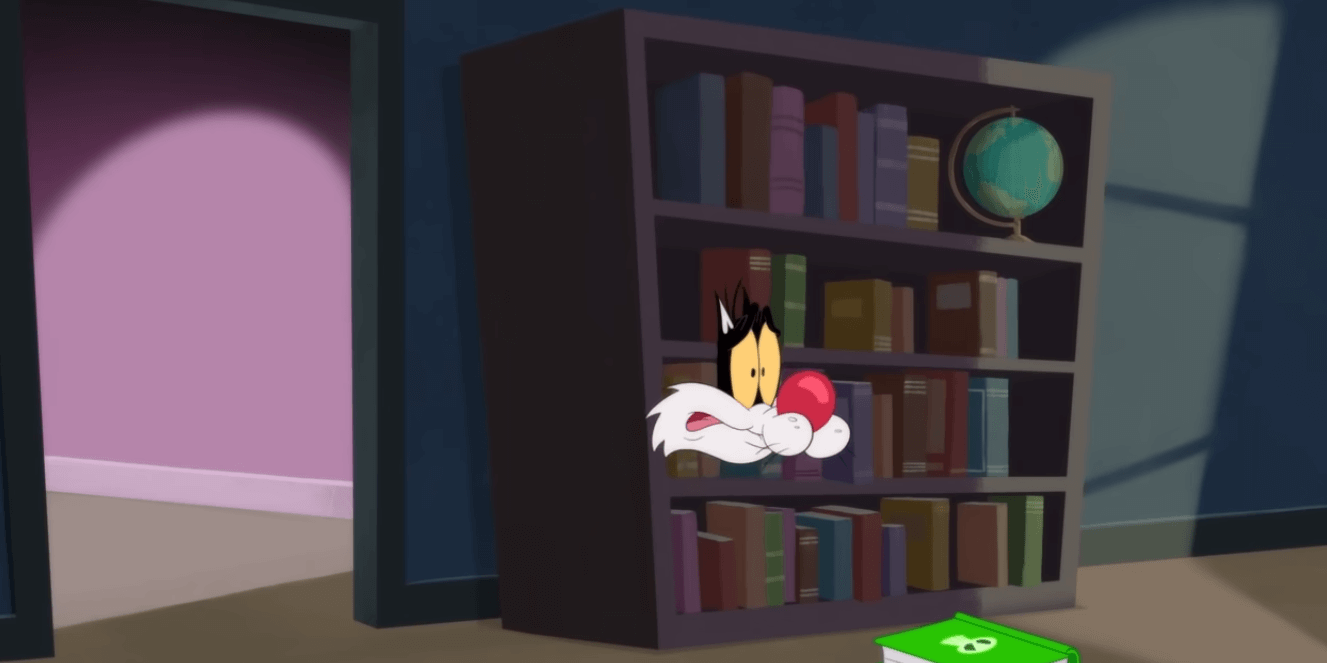 Launched: May 27, 2020
Genre: Slapstick Comedy
Starring: Eric Bauza as the voice of Bugs Bunny, Daffy Duck, Tweety, Pepe le Pew, and Marvin the Martian, Bob Bergen as the voice of Porky Pig, Jeff Bergman as the voice of Sylvester the Cat, Elmer Fudd, and Foghorn Leghorn, Fred Tatasciore as the voice of Yosemite Sam and Taz
Seasons: 1
Status: Renewed for season 2
Looney Tunes Cartoons reviews
What the critics are saying
"All is well. The new "Looney Tunes Cartoons" are "good for kids," as my 7-year-old consultant concluded, but they also honor the anarchic spirit of the original "Looney Tunes"—and "Merrie Melodies," which were basically the same." —John Anderson, Wall Street Journal
---
Craftopia
Lauren Riihimaki (a.k.a. YouTuber LaurDIY) hosts a reality competition series in which three kids complete a series of crafting challenges for a panel of judges. It's half Making It and half Food Network show. —K.K.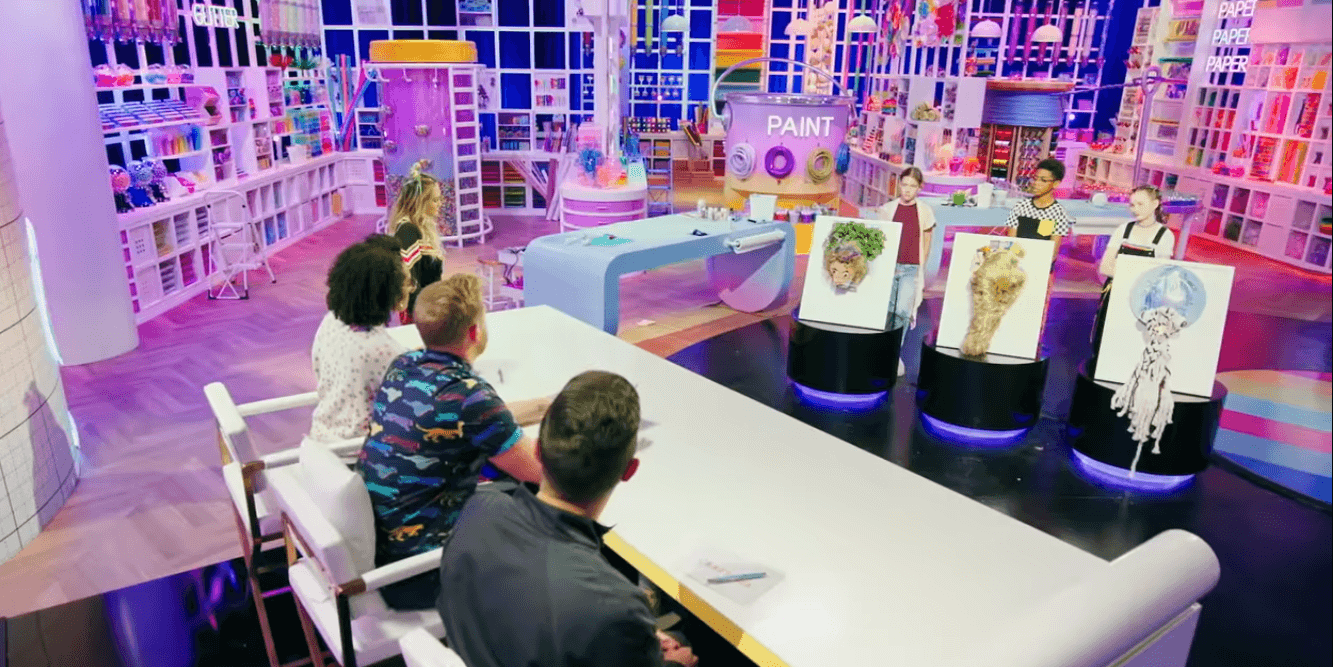 Launched: May 27, 2020
Genre: Reality
Starring: Lauren Riihimaki (host,) Toya Moore-Broyles (judge,) and James Worsham (judge)
Seasons: 1
Status: Pending
Craftopia reviews
What the critics are saying
"The kids are still really talented; it's worth checking out the first episode just for the boy whose speed-crochet skills are very social media-friendly . . . it might be that with the eye of a kid rather than an adult, the relentlessly cheerful "Time For The Bedazzling Adventures Of Unicorn Planet!!" feel of it might be more appealing." —Linda Holmes, NPR
---
HBO Max is the newest way to watch HBO, featuring an array of WarnerMedia holdings in addition to all your HBO favorites. It's also got a new series of shows, Max Originals, exclusive to the service.
---
Premium Streaming Service Guides
Entertainment Channel Guides
Live TV Service Guides
Streaming Device Guides