HBO Max has horror movies galore, as part of a compendium of shows and films sure to thrill horror fans.
The horror holdings are part of HBO Max, remixed and made bigger thanks to the addition of a number of WarnerMedia selections.
HBO Max is available for $14.99 per month, either as a standalone app or as an add-on with streaming services like Hulu and YouTube TV.
HBO Max has a seven-day free trial available for new users to try it out.
HBO Max is the newest way to watch HBO, featuring an array of WarnerMedia holdings in addition to all your HBO favorites. It's also got a new series of shows, Max Originals, exclusive to the service.
---
---
The best horror movies on HBO Max
The Exorcist
A rare film that never loses its horror no matter how many times you watch it, The Exorcist tells the chilling story of a 12-year-old girl possessed by a demon and the priest who tries to save her life. The battle between good and evil has unspooled countless times on film, but The Exorcist tells it with images that will sear your mind for life. While it has many moments that remain shocking even by today's standards, the details––from cinematography to score––are a crucial piece of what makes this classic so effective. ––Colette Bennett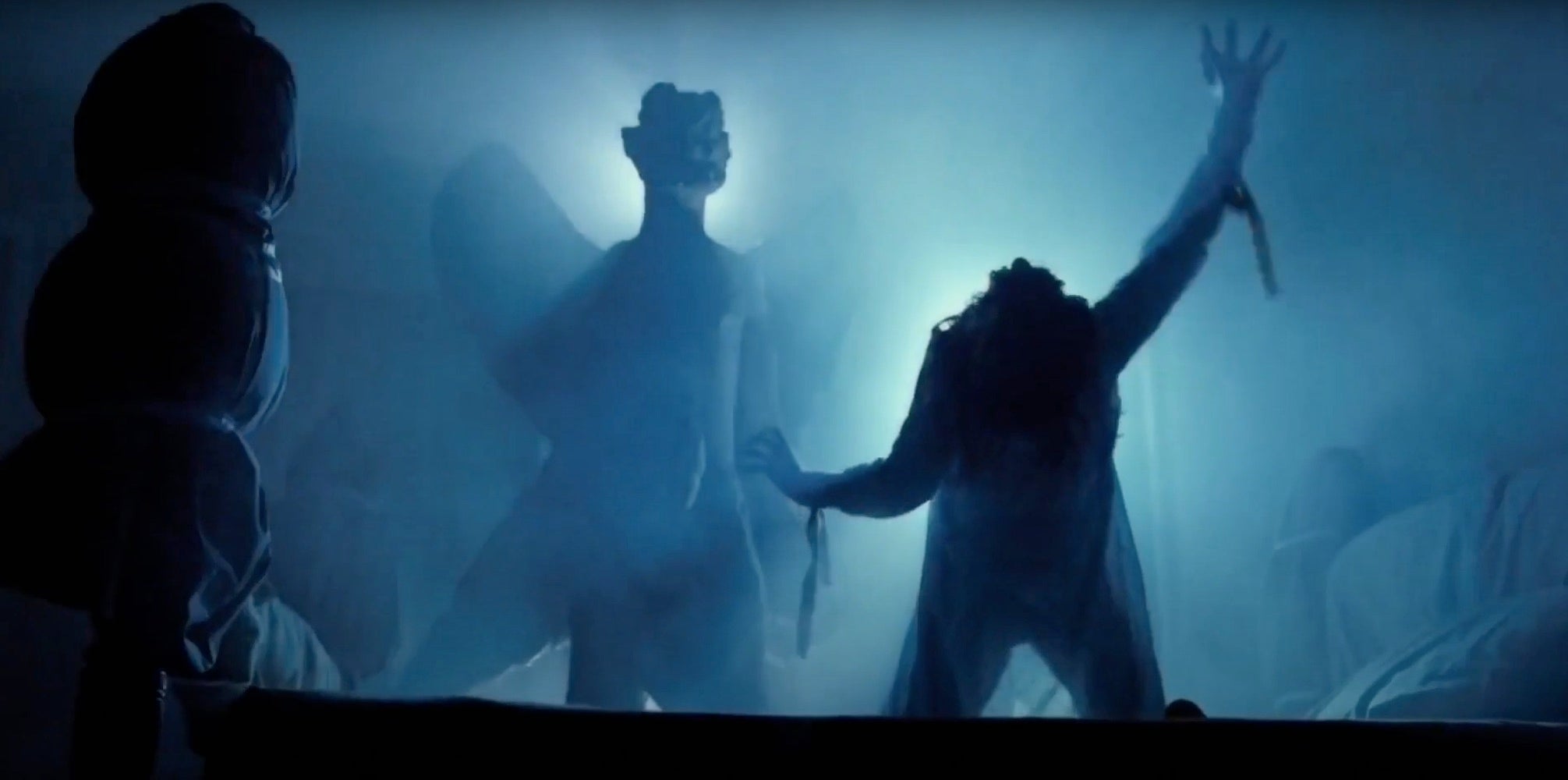 ---
Alien
In this sci-fi horror masterpiece, the crew of the Nostromo is on its way home from a mission when it gets a distress call from nearby moon LV-426. What they find––and accidentally bring back––is, of course, one of the most terrifying monsters in film history. Despite its imposing presence, the cast's tense, brilliant performances are just as incredible to watch (even on repeated viewings). Easily one of the best films the genre has to offer. ––C.B.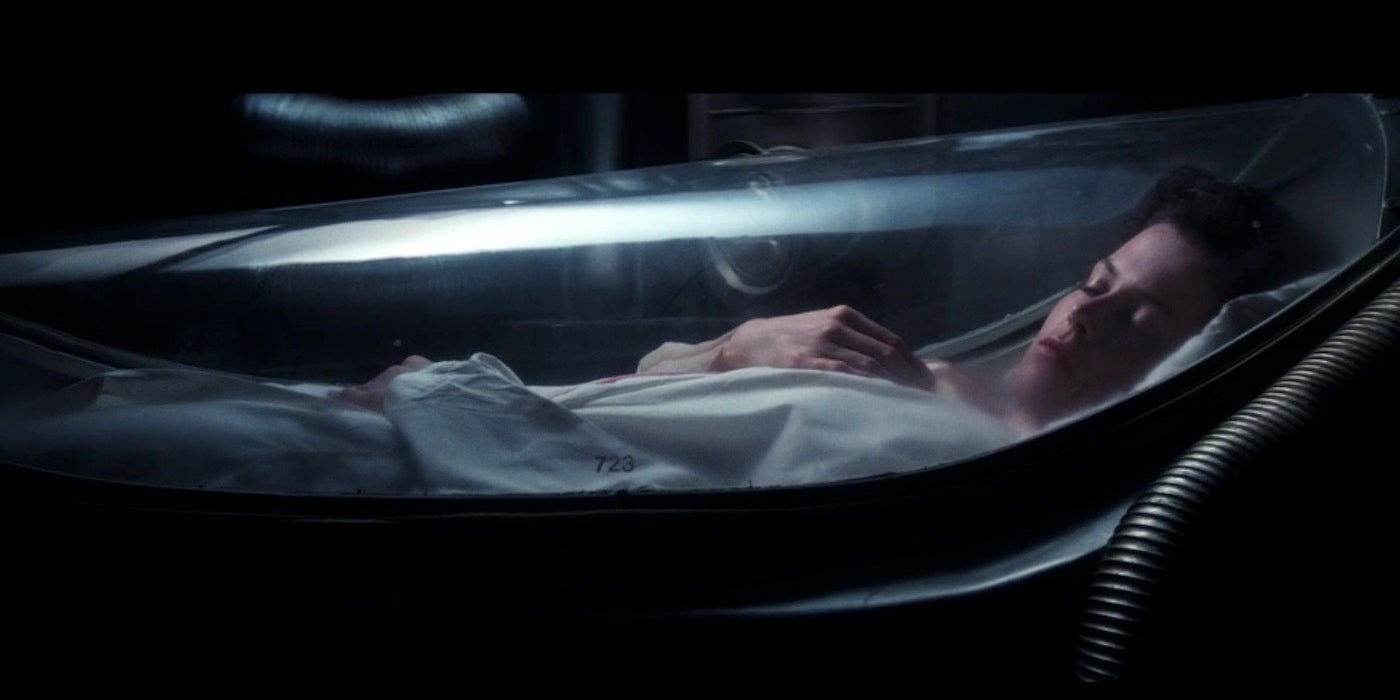 ---
Misery
Stephen King's work has historically lost a great deal of its magic when adapted to film, due in part to the difficulty of translating inner dialogue of its characters to the medium. However, Rob Reiner's adaption of King's 1987 novel about an romance novelist's "biggest fan" holding him captive in her remote farmhouse manages to translate much of the novel's subtleties. Kathy Bates' performance landed her a solid spot on the list of horror's most memorable villains. (Which you have a good chance at when you hobble a man with a giant hammer.) ––C.B.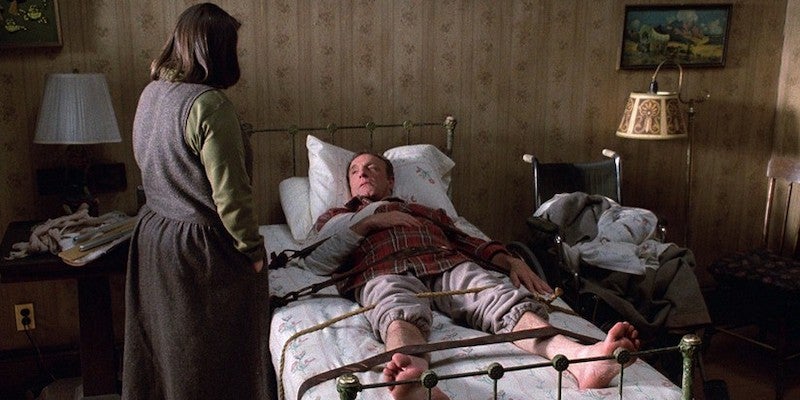 ---
It Chapter Two
It Chapter Two, the sequel to 2017's record-breaking screen adaptation of It, was always going to be a necessary evil: Stephen King's book mandated that we'd see the Losers' Club grown up, facing down stubborn old Pennywise one last (?) time, their collective childhood trauma providing a deep well for commentary on the weight of adulthood. If only that happened in It Chapter Two. —Audra Schroeder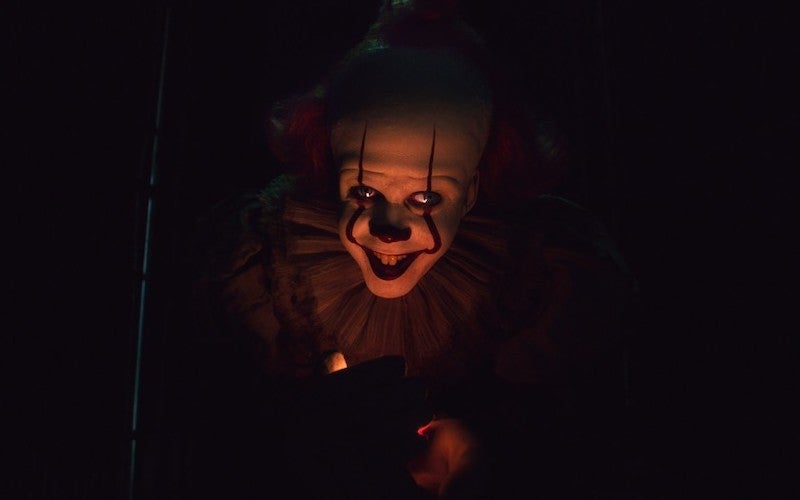 ---
An American Werewolf in London
When David and Jack, two young backpackers from NYC, make their way to London to trek across the moors, they have an unfortunate encounter with a werewolf that leaves David transformed. Famous for its unsettlingly detailed werewolf transformation scene, this cult horror film was directed by John Landis—which explains its balance between moments of terror and the sense of humor we know from movies like The Blues Brothers. —G.B.W. & C.B.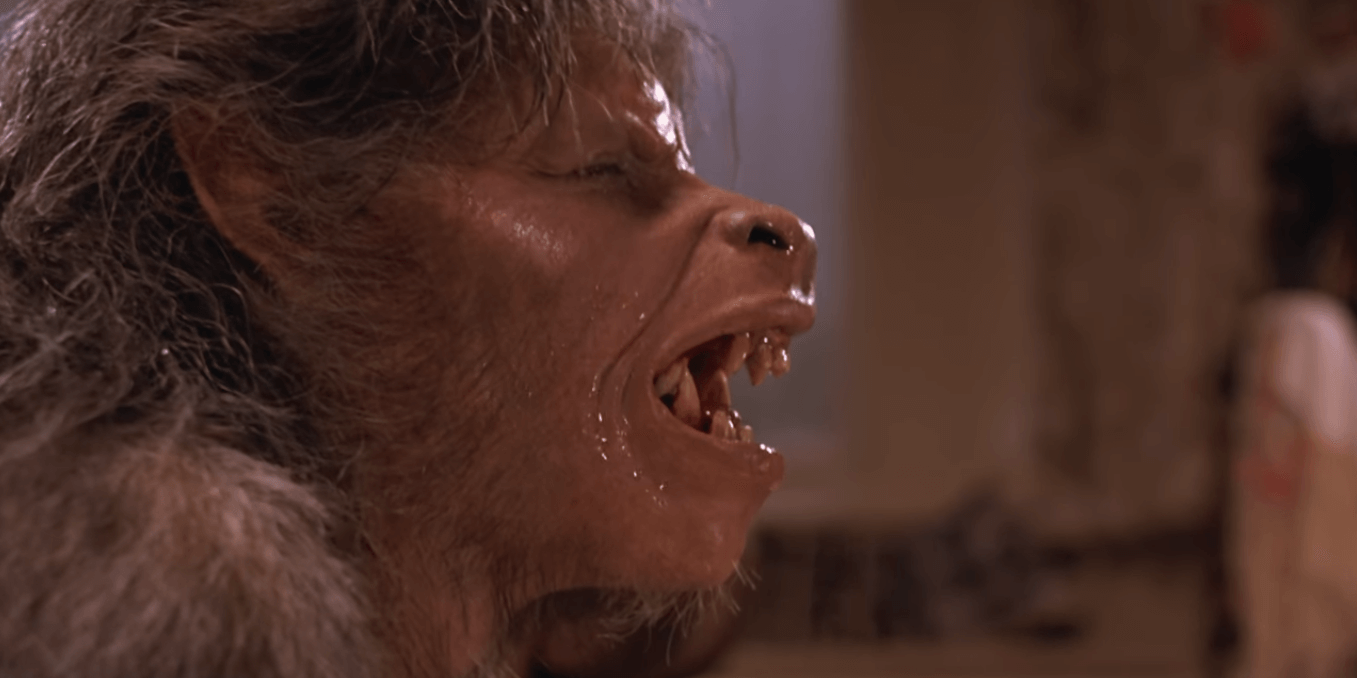 ---
The Conjuring
Based on a supposedly real haunting experienced by famed paranormal investigators Ed and Lorraine Warren, The Conjuring became a worldwide phenomenon, grossing over $319 million on a $20 million budget. Setting the film in 1971 makes it feel like a piece of lost history and removes all modern comforts from our protagonist's options. —J.M.B.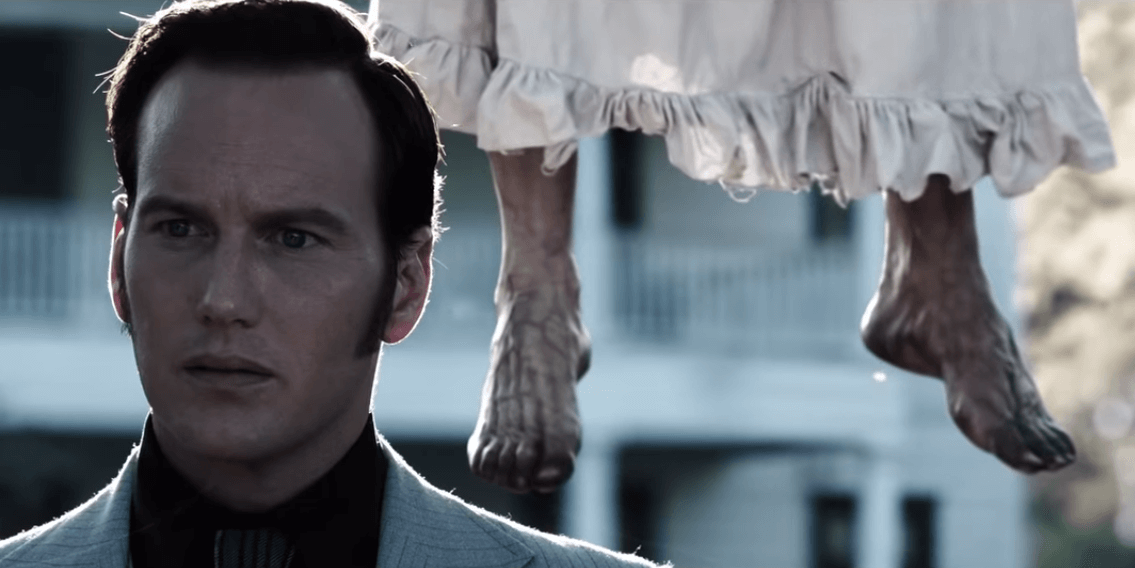 ---
The Conjuring 2
Despite plenty of examples to the contrary, people are still quick to dismiss sequels. Especially horror sequels. The Conjuring 2 not only surpasses its well-received predecessor, its director James Wan's best film to date. The sequel goes abroad, bringing paranormal investigators Ed and Lorraine Warren (Patrick Wilson and Vera Farmiga) to London. The film is intensely unsettling and its character-based approach allows the scares to flow naturally. Through two films (given the box office success a third is surely on the way) Wan has established himself as a more mature storyteller and craftsman than the guy best known for Saw and Furious 7. —E.S.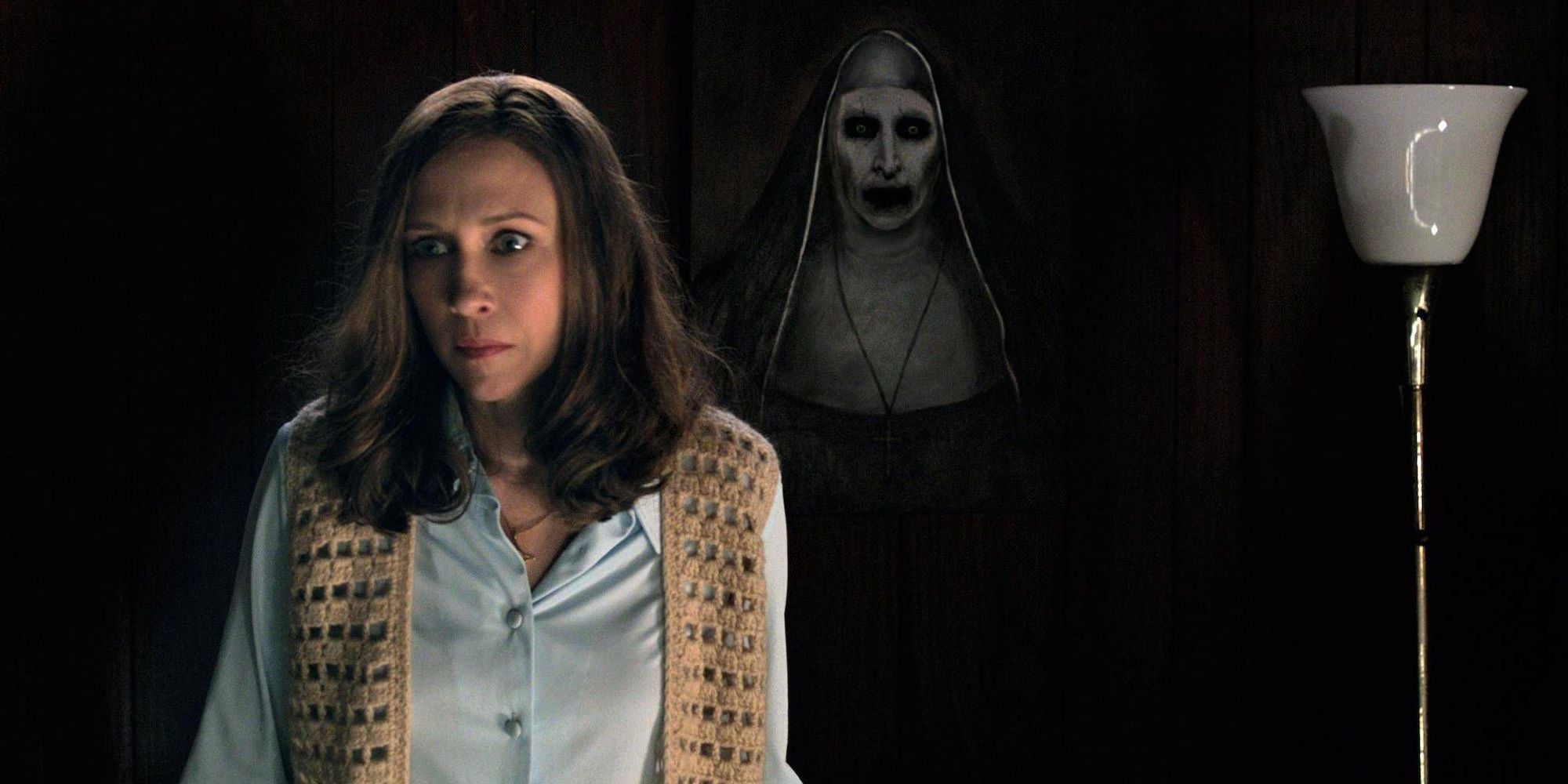 ---
Us
"Us will, of course, be compared to Jordan Peele's 2017 debut Get Out, which arrived at just the right time and sparked countless thinkpieces, theories, and conversations. As with Get Out, Us plays with the idea of privilege and domesticity, and trades out the trauma of the Sunken Place for a shadow world, 'as above so below' writ large. Peele, in a post-screening interview, said this movie was bigger than just race. Us is about 'this country' right now. 'We're in a time where we fear the other,' he said, citing the 'mysterious invader' we think will take our jobs or people with different political views than us. The "monster,' he suggests, 'has our face.' This is us. —Audra Schroeder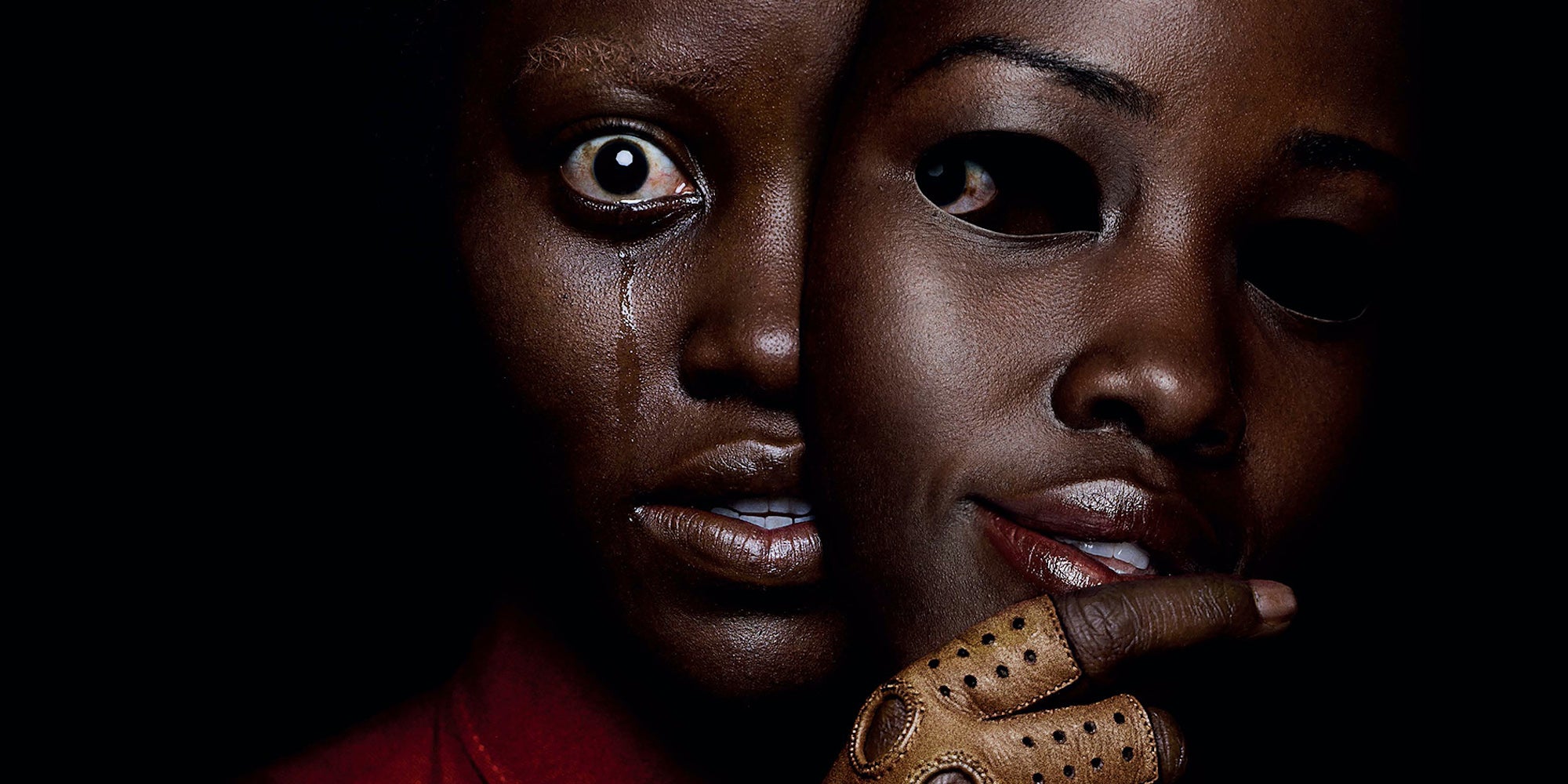 ---
Gremlins
There's an easy sell when it comes to watching Gremlins: it provides a nice build-up to the sheer insanity of Gremlins 2, its memorably meta sequel. Even if it had been an only child, however, this Christmas tale of a cute furry creature and the horrific monsters it spawns would be worth experiencing because, through all the jumpscares and the silly comedy, this movie has heart (and far more of it than the movie that came after). —E.S.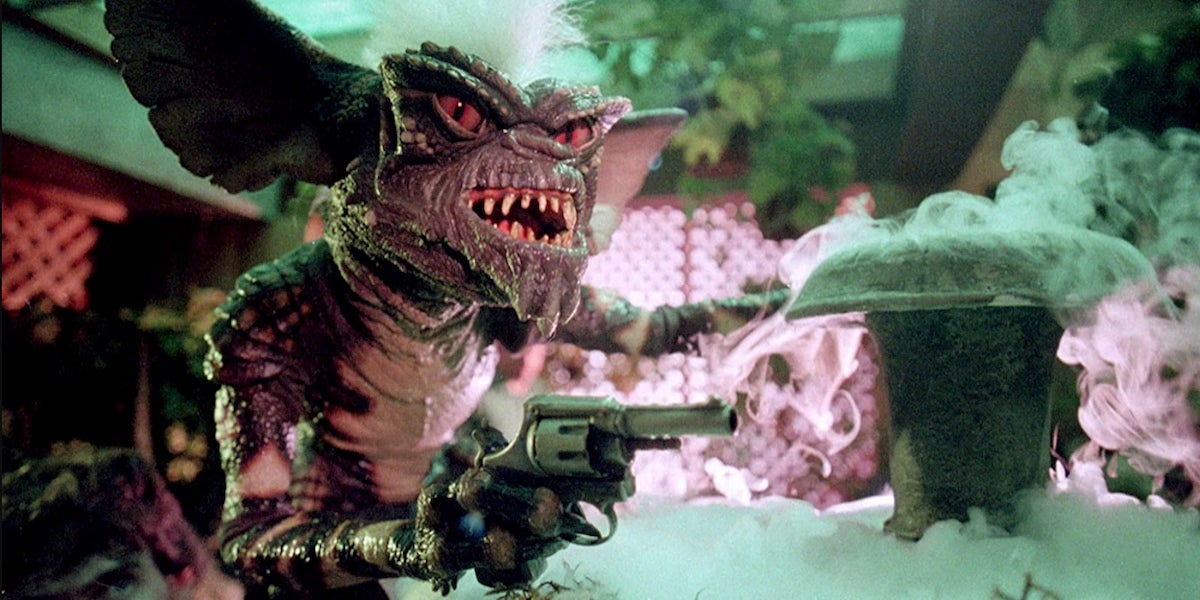 ---
Final Destination
This first movie in this series kicks off with Alex (Devon Sawa) having a premonition of a horrific plane accident. While Alex is unable to prevent the tragedy, he is able to get some people off the plane. But death has a plan for everyone, and the survivors begin dying in increasing convoluted ways. The fun of Final Destination, and most of its sequels, are the Rube Goldberg death scenes, which tease and taunt the audience as much as the characters. —E.S.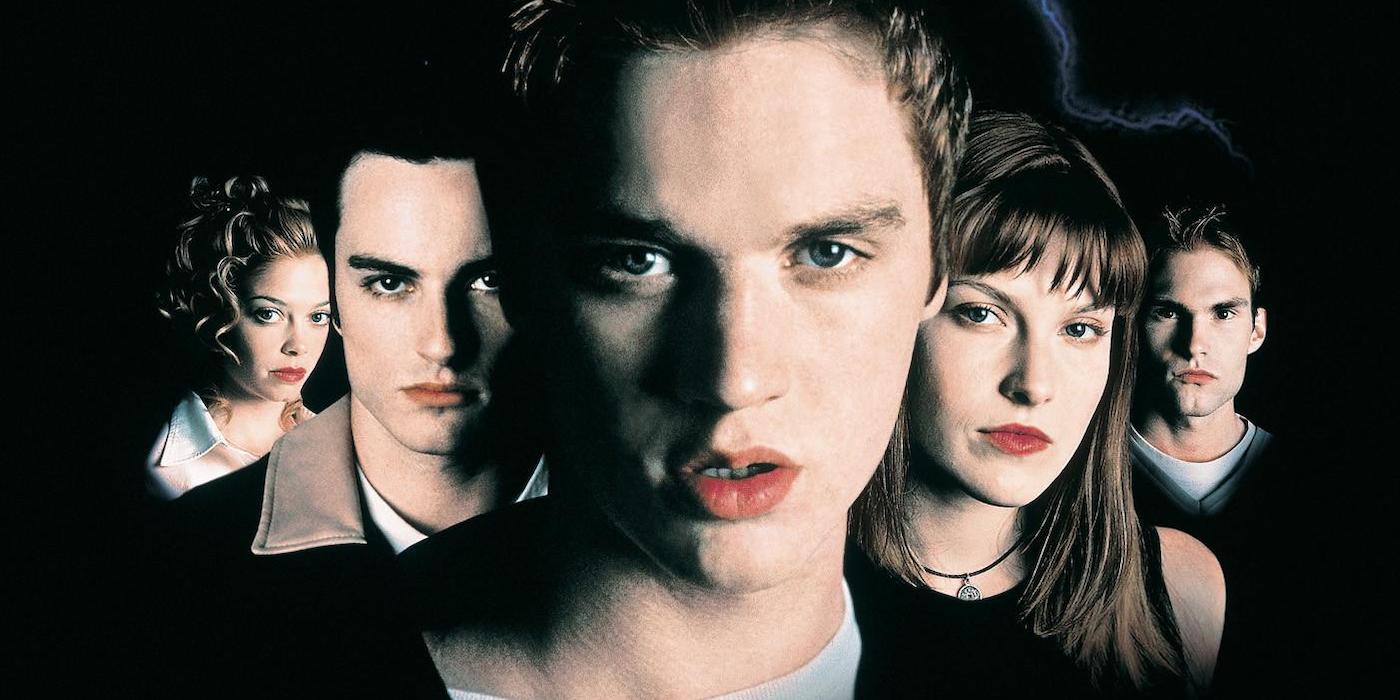 ---
The Others
Auteur director Alejandro Amenàbar was thinking of Hitchcock and The Innocents when he wrote, directed, and composed the chilling film score for this gothic Edwardian spook story. The plot is a surreal concept: a woman clings to her devolving sanity inside a house full of malevolent ghosts, all while trying to protect her highly light-sensitive children. —A.R.
---
House
Often more unintentionally funny than scary, this experimental Japanese film tells the tale of seven innocent schoolgirls who travel to visit a mysterious aunt who just happens to live in a haunted house. With character names like Gorgeous, Melody,and Kung Fu, you know pretty early that you're in for some serious schlock, but the film really delivers as it lurches towards its climax. If you like your horror super weird and hilarious, House has it in spades. The story behind how the film was made is also totally fascinating (not a single Toho director wanted to touch it, so creator Nobuhiko Obayashi did it all himself).––C.B.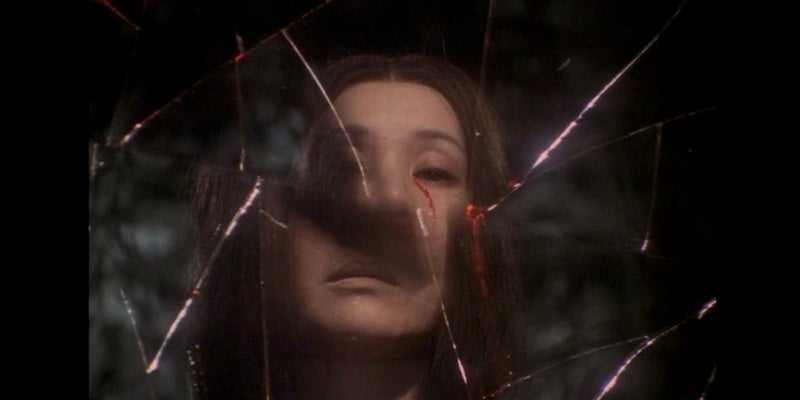 ---
HBO Max is the newest way to watch HBO, featuring an array of WarnerMedia holdings in addition to all your HBO favorites. It's also got a new series of shows, Max Originals, exclusive to the service.
---
Premium Streaming Service Guides
Live TV Service Guides
Entertainment Channel Guides
Streaming Device Guides
The Daily Dot may receive a payment in connection with purchases of products or services featured in this article. Read our Ethics Policy to learn more.